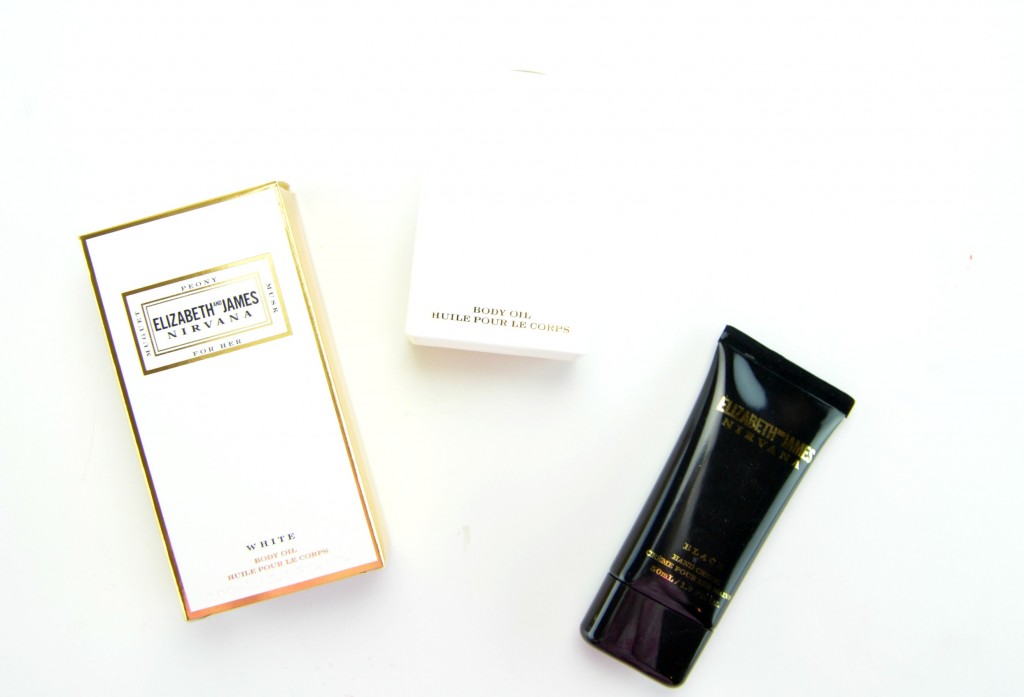 My newest addiction
My scent collection just got a whole lot cooler. My favourite perfume just launched a few new products to go hand in hand with their trendy fragrance. Yes, that's correct, Elizabeth and James NIRVANA just released a new fragrance option for both your hair and body. The Olsen twins are at it again and just revealed their newest way to experience their popular scent, NIRVANA just in time for Fall. Since fragrance is a natural part of your daily routine, it's only natural to expand your perfume into different products for the rest of your body. The Elizabeth and James now consists of a Dry Shampoo, Perfumed Body Oil and Hand Cream in both the white, with an alluring floral musk with notes of peony, muguet and musk and my personal fave, black, a sensual, woody scent with notes of violet, sandalwood and vanilla that's the perfect add-on to the perfume.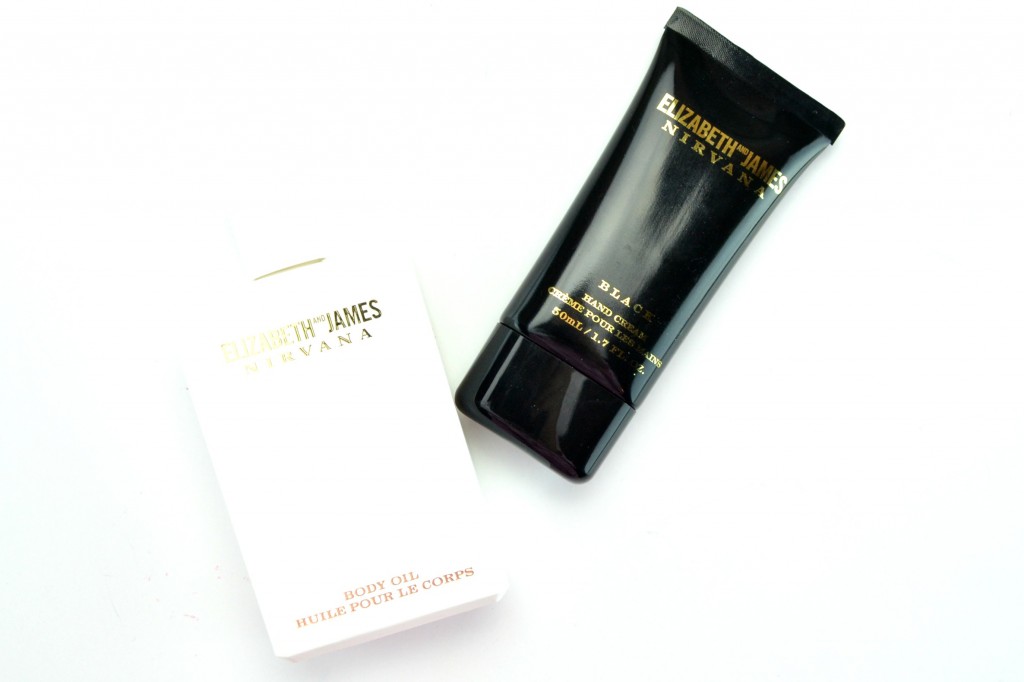 Elizabeth and James NIRVANA Perfumed Body Oil helps to leave the skin incredibly soft, radiant and with a delicate fragrance in either the white or black scent. It features a nourishing blend of Argan, Soybean, and Moringa Oils that helps to replenish and hydrated the skin for a silky, smooth finish. You can simply massage onto damp or dry skin for an indulgent scent experience.
Elizabeth and James NIRVANA Perfumed Body Oil has in incredibly lightweight, think, almost silky smooth texture, that immediately absorbs into the skin. It doesn't leave a greasy or oily residue and has a completely weightless formula that feels like you're wearing nothing at all. It not only helps to lock in moisture, I've been applying it over top of my favourite body lotion, and it helps soothe dry, irritated areas. Its airy texture is perfect for everyday use and since it sinks into the skin within a few short minutes, you're able to get dressed right away. It helps to leave my skin soft, supple and hydrated the entire day with the lovely NIRVANA scent. It retails for $72 for 100ml.

Elizabeth and James NIRVANA Hand Cream is formulated with vitamin E and aloe to help keep hands incredibly soft, smooth and moistured for the entire day. It's richly scented, absorbs fairly quickly and is never greasy or oily.
Elizabeth and James NIRVANA Hand Cream is not only travel friendly, its purse friendly too. I've been keeping it in my handbag and applying every few hours, just to help prolong the wear time of my perfume. Although it does a wonderful job at hydrating the skin, I find I'm so addicted to the scent, I keep reaching for it and wanting to apply it. It has a slightly thick, incredibly rich and creamy texture that glides onto the skin like butter and soaks into the skin within seconds. It almost turns into a silky oil once you start to rub your hands together, it literary melts right into the skin. I might have a slight obsession with this one, just wish it wasn't so expensive. I'm going through this fairly quickly cause it's so addicting. It retails for $18 for 50ml.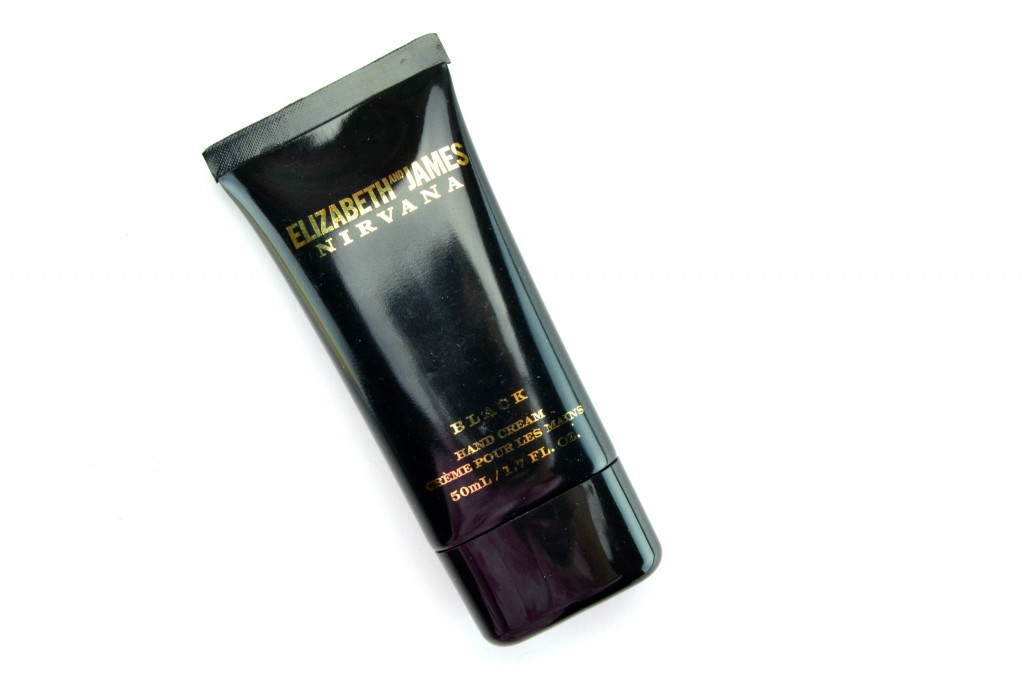 Also in the NIRVANA collection, Elizabeth and James NIRVANA Dry Shampoo that retails for $34.