Elizabeth Arden Beautiful Color Collection is a luxurious colour collection that lets every woman discover their own unique beauty with its must-have products that offer an indulgent experience for your lips, cheeks and eyes. These new lip gloss, blushes, eyeshadows and mascaras not only give the colour you want, but help pamper and treat the skin.


Elizabeth Arden Beautiful Color Eye Shadows come housed in a sleek, square, gold and silver, art-deco inspired compact that flips open and contains a full size mirror on the lid with the iconic red door on the front lid. Not only is it an eyeshadow but its enriched with Vitamin A, C and E to help smooth and firm the look of skin while reducing fine lines and wrinkles and helps to protect against the harmful effects of the environment too. It's coated with a blend of silky silicone, Retinyl Linoleate and antioxidants for a luxurious, silky, smooth, soft texture. It glides across the skin effortlessly, blends beautifully and is very buildable. It's highly pigmented and can be applied dry for a semi-opaque finish, or applied damp which will deepen the colour and give you more of an opaque finish. It provides a long lasting, no creasing or fading look that will last all day. It's available in 24 singles that include single sponge top applicator for $24 and 7 duos that include a dual-ended sponge and brush applicator for $32.


Elizabeth Arden Beautiful Color Smoky Eye Pencil is a multi-faceted eye pencil that can be applied like a traditional khol inside the lower lash line or around the entire eye contour and delivers precise, straight line and thanks to its sponge tip it makes blending on the eyelid a breeze. The formula is soft and smooth and glides across the eye without dragging or pulling it, yet firm enough that it delivers precise lines. It has great pigmentation with excellent payoff and intense colour in as little as one swipe. It provides long-lasting wear time, easily applied in the morning and stays puts well into the evening. It retails for $23.


Elizabeth Arden Beautiful Color Lash Enhancing Mascara comes in a sleek, elegant, rectangular, gold tube that has almost a weightless feel to it and features the iconic red door on the front lid. It features a thin, small wand that makes application easy, especially when getting to those lashes at the very inner and outer corners of the eyes. It's a multi-dimensional mascara that immediately delivers exceptional length, adds extra volume, and curl, separates and lengthens each lash, you'll see 3x more lash volume in as little as 15 days. The formula is light, clump free, flake free and lasts the entire day, but easily removed with one quick swipe of an eye makeup remover. One coat is enough for a natural looking eye, yet can be build up for a more dramatic effect for night without it looking clumping or spider like. This is a mascara and treatment in one as it contains rich ingredients that help to condition, strengthen, lengthen and increase volume to each lash. With continued use its proven to help support lashes natural renewal cycle so they look longer and thicker, while protecting lashes to help minimize lash loss. It comes in Black and Black/Brown and retails for $30.


To create this look, start with priming your eyes with your favourite eye primer to hold the colour and help with creasing. Next apply the light, silvery purple shade from the Elizabeth Arden Beautiful Color Eye Shadow Duo in Heathered Plums all over the lid, followed by the dark, richer plum shade in the inner corner and outer v and blend. The take Elizabeth Arden Beautiful Color Smoky Eye Pencil in Gunmetal and line both the top and bottom lash line, using small, feather-like strokes. Take a bit of the darker plum from the Heathered Plums Duo and smudge it under your lower lash line. Apply Elizabeth Arden Lash Enhancing Mascara in Black to both your top and lower lashes, followed by a second coat.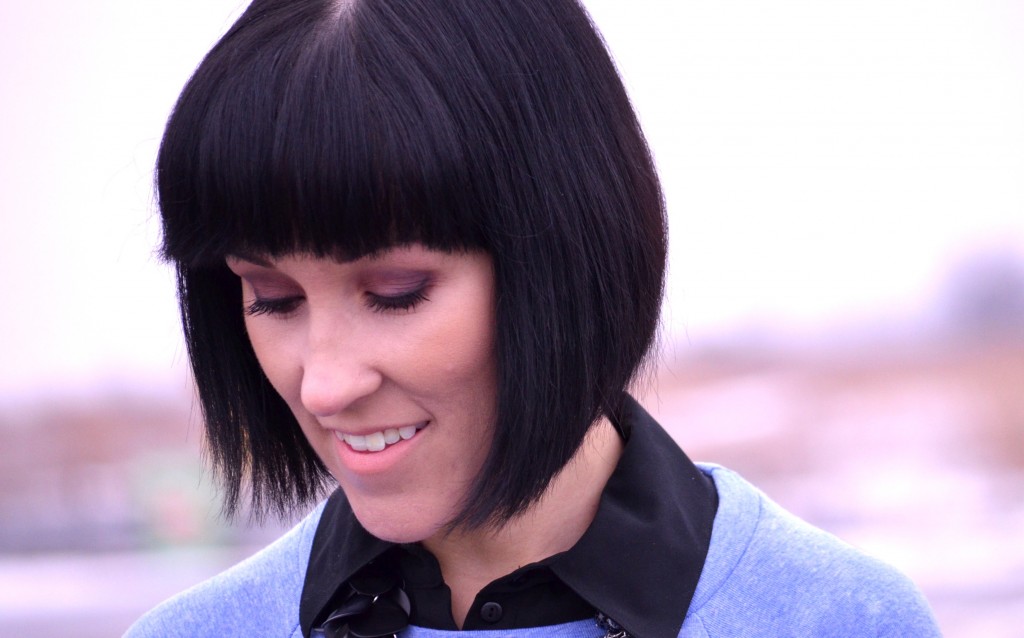 Also in the collection is the new Beautiful Color Luminous Lip Gloss in shades of Dulce, Rosegold, Sweet Pink, Cameo, Red Door Red, Sunset, Coral Kiss, Passion Fruit, Precious Petal, Latte, Iridescent Mauve, and Royal Plum for $22, new Beautiful Color Radiance Blush in shades of Sunblush, Plum Perfection, Terrarose, Blushing Pink, Wild Berry, Pink Pop, Romantic Rose and Sweet Peach for $35.
Our lashes and brows go through the ringer each day, because of our daily routine and aging, they become brittle, damaged, thinner and the renewal process slows down, thankfully for us, Elizabeth Arden PREVAGE Clinical Lash + Brow Enhancing Serum has been clinically proven to make both the upper and lower lashes and brows appear longer, fuller and healthier in as little as two weeks. It also helps to treat lash and brow breakage and brittleness due to aging, lack of nutrients and vitamins, and environmental issues.

Elizabeth Arden PREVAGE Clinical Lash + Brow Enhancing Serum comes housed in a tube that looks like mascara, but the fine tip applicator wand is much more precise, almost like a mini paint brush compared to a mascara wand. It also comes with a chic black carrying pouch for easy storage and travel. The serum itself is a clear liquid that when applied is invisible.
After washing your face at the end of the day, use the applicator and apply one stroke of the PREVAGE Clinical Lash + Brow Enhancing Serum to the base and upper and lower lashes from the inner to outer corner before bed. Same directions applies for the brows, covering the entire eyebrow area. Once your desired results are achieved, continue to use 3 to 4 times per week to maintain the desired look and condition of your lashes and brows. It's safe and easy to use, it is also fragrance and colour free and is suitable for contact lens wearers.


After using PREVAGE serum for just 2 weeks now, I have seen a slight difference in my lashes. They seem to have filled out a little, lengthened slightly and aren't as brittle as before. I can really see a difference when I put on my mascara, I noticed a few eyelashes that are growing where they didn't used to be, yahoo. I'm also noticing less eyelashes falling out and they just look and feel healthier. It retails for $115 for 4ml.