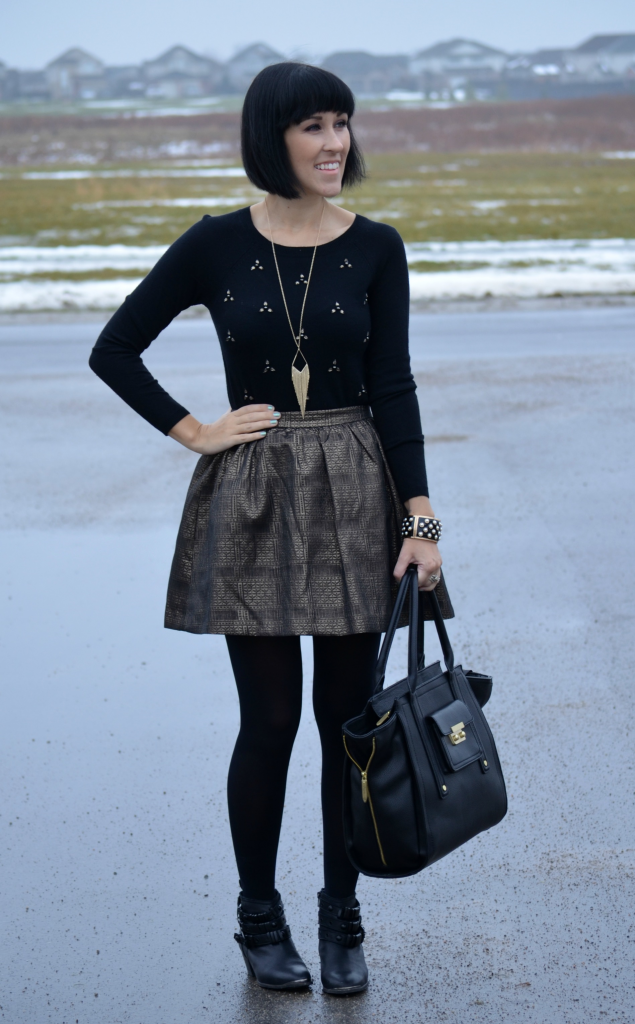 Another look featuring a Jules Smith necklace. For those that missed my first post on this amazing accessory brand, Gina Nigrelli-Smith is a lover of all things vintage and her designs from Jules Smith showcase this, a little 60's post-modern to 70's boho to 80's glam, a little something for everyone.

Jules Smith accessories are right on trend, fashion forward, chic and unique, which makes celebrities her number on fan. Gina studied at NYU, took inspiration from her fashion icons Kate Moss and Twiggy and created a style that's her own, modern, indie and attention grabbing. Gina is always on the hunt for chic trends that will translate to the Jules Smith girl.
How perfect is this Jules Smith Coachella Necklace,it's perfect for layering and can take you from day to night! If you love these pieces as much as I do, stay tuned, I feel a giveaway coming soon…. maybe some new earrings or two?

Sweater- Smart Set- $45- November 2013
Necklace- c/o Jules Smith
Bangle- c/o Avon
Purse- Phillip Lim For Target- $55
Skirt- Smart Set- $45
Booties- Aldo- $99- Dec 2013