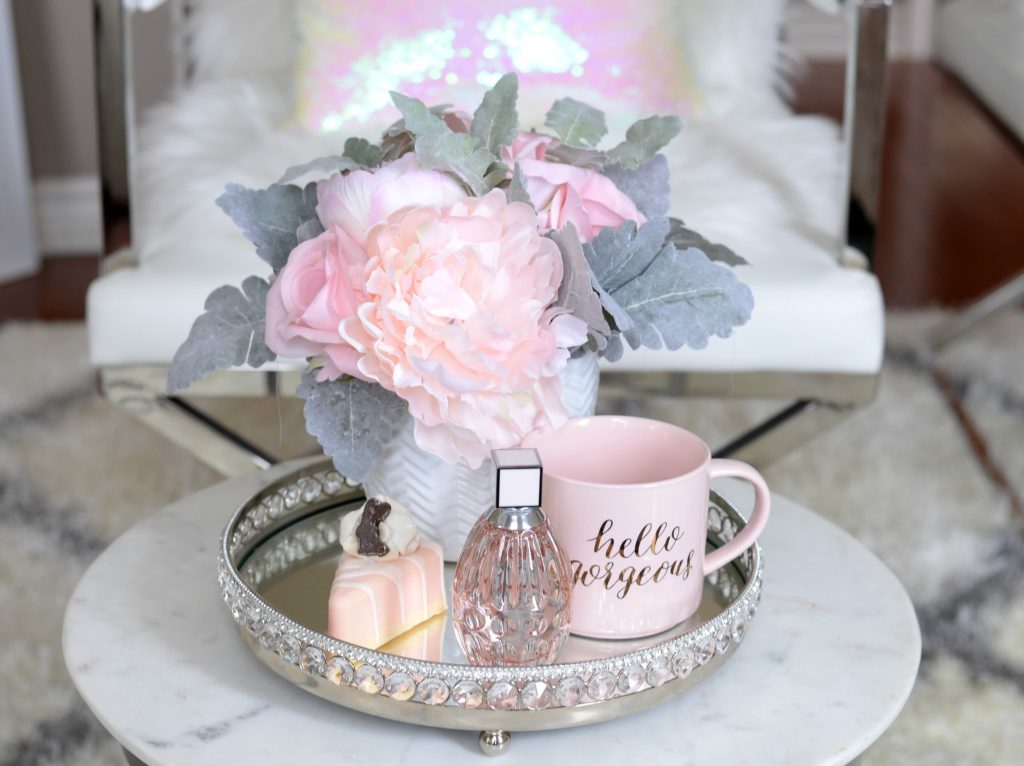 Jimmy Choo L'Eau
Looking for a new sensual scent for summer, try the new Jimmy Choo L'Eau. Its dynamic, alluring and a little adventurous, perfect for the hot summer months. Its elegant and sophisticated pale pink, cocoon shaped bottle is reminiscent of the other Jimmy Choo bottles, but slightly thinner, elongated and deeper in tone. The fragrance within captures the delicious thirst-quenching hibiscus flowers blended beautifully with barks, fruits and vibrant woods. It's the ultimate floral perfume with hints of fruits and musk. This feminine scent opens with top notes of bergamot and hibiscus, followed by nectarine and peony and base notes of cedarwood and musk.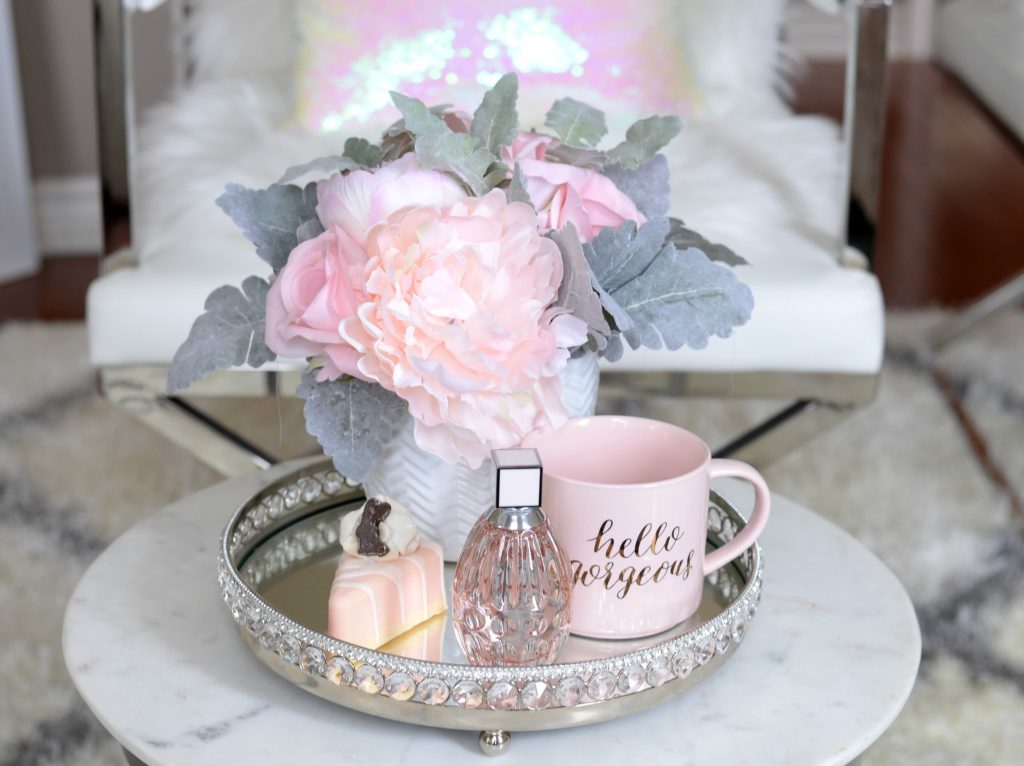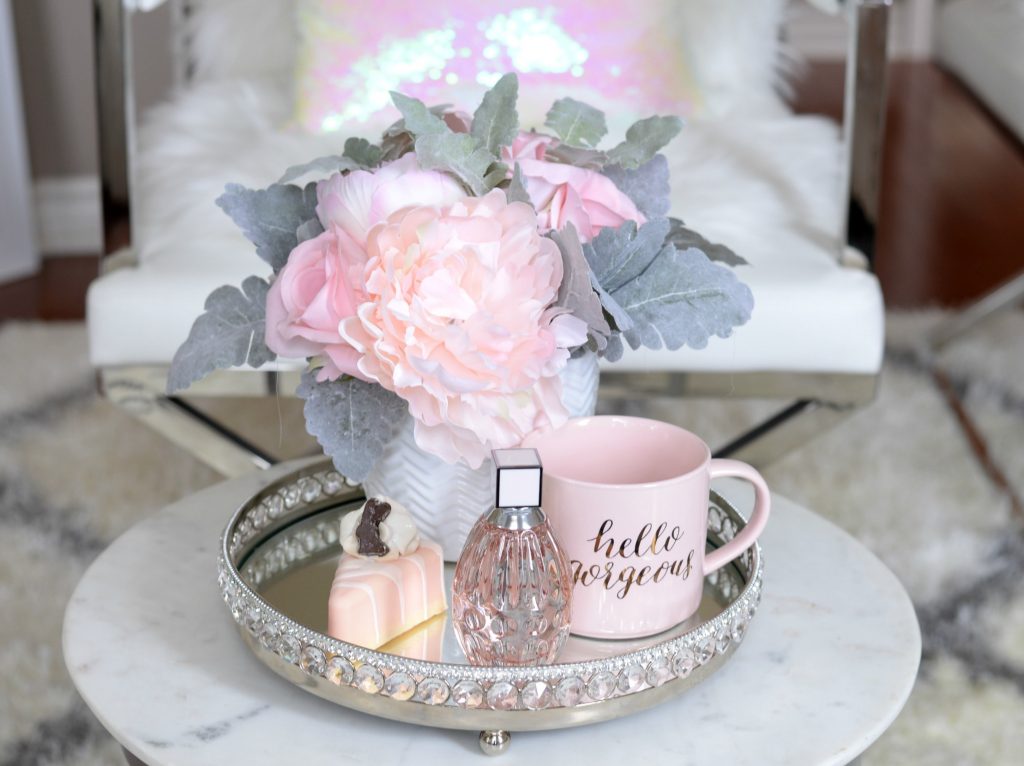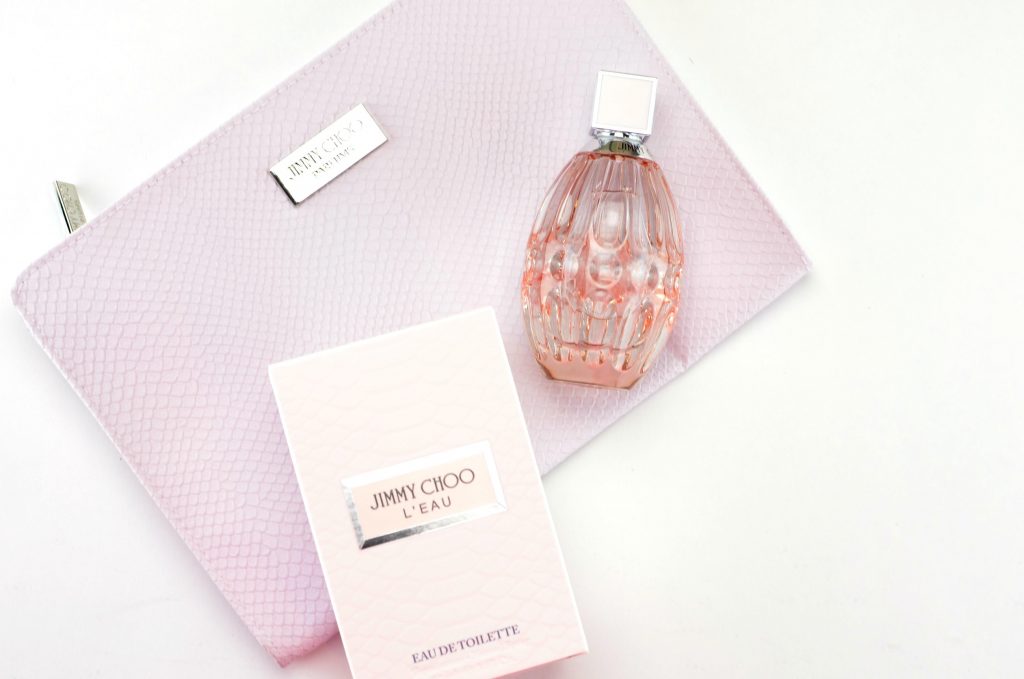 Jimmy Choo L'Eau is a very simple fragrance with not a lot of complicated notes. It starts off quite light and airy, almost watery, thanks to the hibiscus. The nectarine is also extremely prominent, even though it's the middle note. The bergamot helps to offer a citrusy opening, that isn't too sweet or overpowering. Its fresh and slightly zesty opening is paired with just a hint of floral. The peony, while although there, isn't too intense or dominant. It helps to add somewhat of an edge to this otherwise modest fragrance. As it begins to dry down, you do get hit with a bit of cedarwood and musk, but the fragrance still stays the same.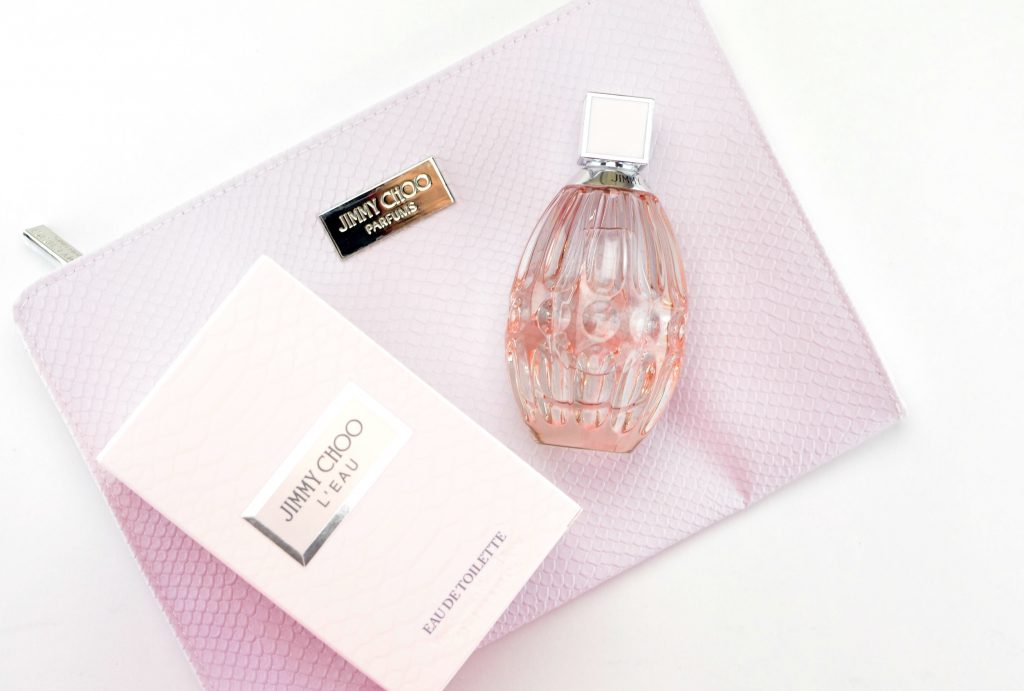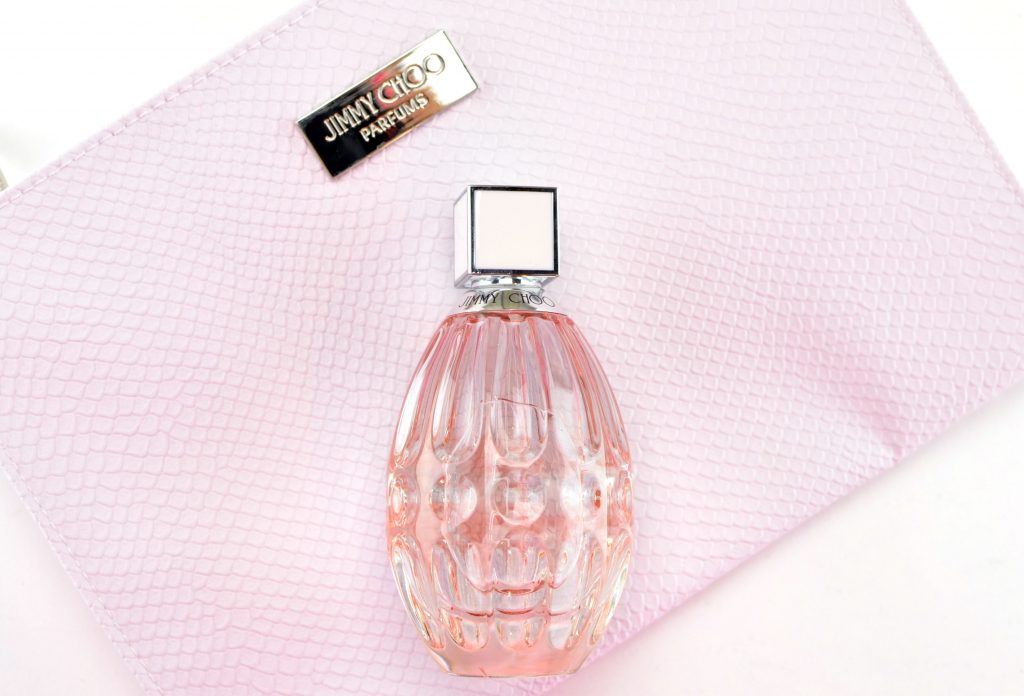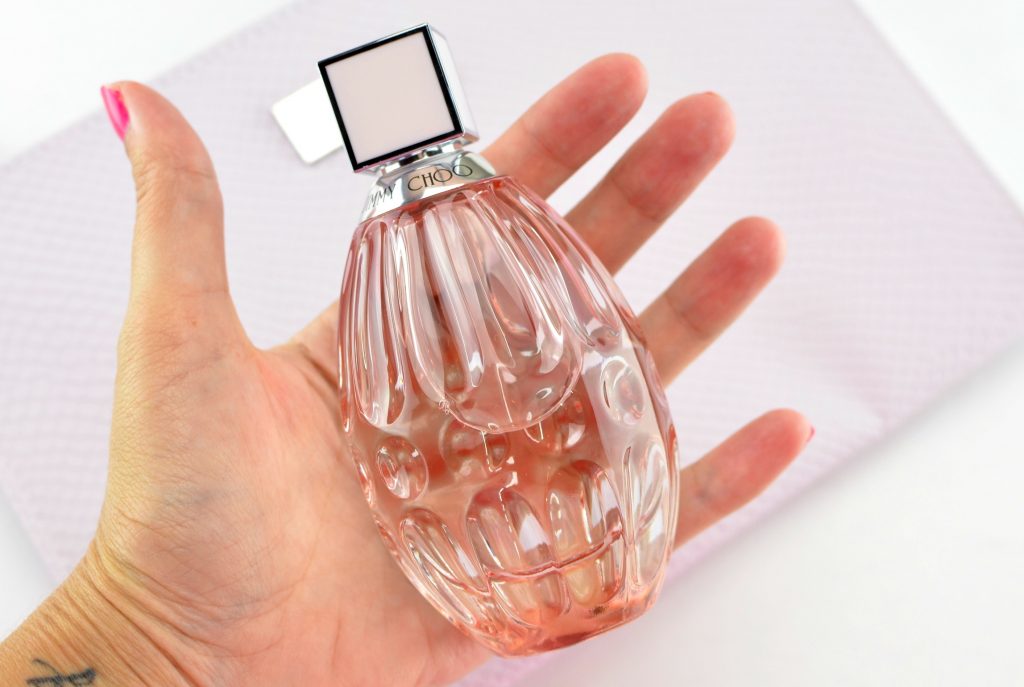 Although I love the smell of fresh peonies in the springtime, I usually don't enjoy them in my fragrances. Luckily, the hibiscus is the leading floral in Jimmy Choo L'Eau, which gives it a bloomy aroma without being too bold. It's one of the few perfumes I own, that stays true to its original scent. The scent stays the same from the moment I spray, until the end of the day. Towards the 6-hour mark, you will get more of a woody aroma, but the sweet and floral notes continue for hours on end. It's an extremely easy, pretty and girly fragrance that can be enjoyed by all. It's soft and wearable, making it workday appropriate. The hibiscus gives it somewhat of an exotic and mysterious allure allowing it to transition beautifully into evening. Jimmy Choo L'Eau Eau de Toilette retails for $85 for 60ml and $107 for 90ml.