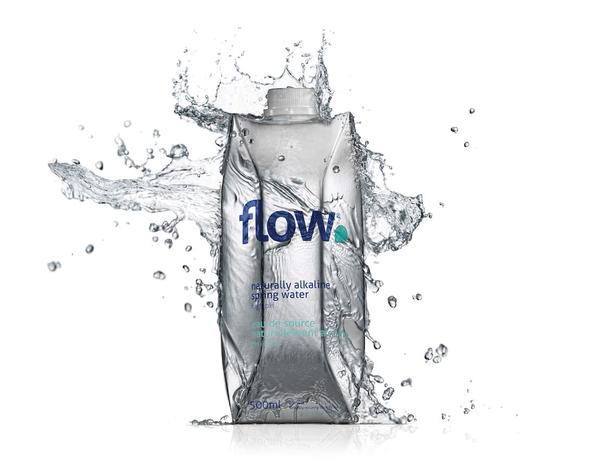 It's almost time, The Green Living Show is less than 3 days away, which means it's time for my final Green Living Giveaway. For the past few weeks, in preparation of The 2015 The Green Living Show, being held at The Metro Toronto Convention Centre from March 27-29, 2015, I've be testing out some green and eco-friendly products from some of the vendors that will be featured at the show. Of course, I want you to go green with me, so I've hosted 4 contests to give you the chance to win some of these amazing products. You can see my AspenClean Giveaway and WelliBOX Giveaway, along with my Sigrid Naturals Giveaway, which is still happening now. This year there will be over 400 exhibitors representing the latest in innovative products, the best in local and organic food, eco-fashion, natural beauty, fitness, hybrid and electrical vehicles and more.
Flow Water is a modern socially responsible water brand inspired by real people finding their flow. It's inspired by those living in the moment, mindfully and in pursuit of positive experiences. They focus on minimizing your carbon footprint, while providing healthy benefits of functional minerals and a naturally alkaline pH. It's an environmentally friendly alternative to plastic bottles with the added benefits of drinking naturally alkaline spring water. Their water comes from a glacier that was trapped under the earth's surface approximately 10,000 years ago to provide its delicious, silky taste and naturally occurring health benefits including, natural electrolytes – functional minerals, including calcium carbonate, magnesium, potassium and zinc.
Flow Water comes packaging in a recyclable, carton-based TetraPak that's free of PET & BPA. Two thirds of their package comes from paperboard from FSC certified trees, none of which are from old growth trees or rainforests. Because these packages are so thin, fewer trucks are needed to ship, which means less fuel.
Enter my Flow Water Giveaway using the Rafflecopter form below. You have until March 26th, 2015 to enter, but you must be able to claim your prize at the Green Living Show. One lucky winner will win a Flow Water Prize Pack, along with 4 passes to The 2015 Green Living Show and 4 passes to the 2015 Yoga Show.