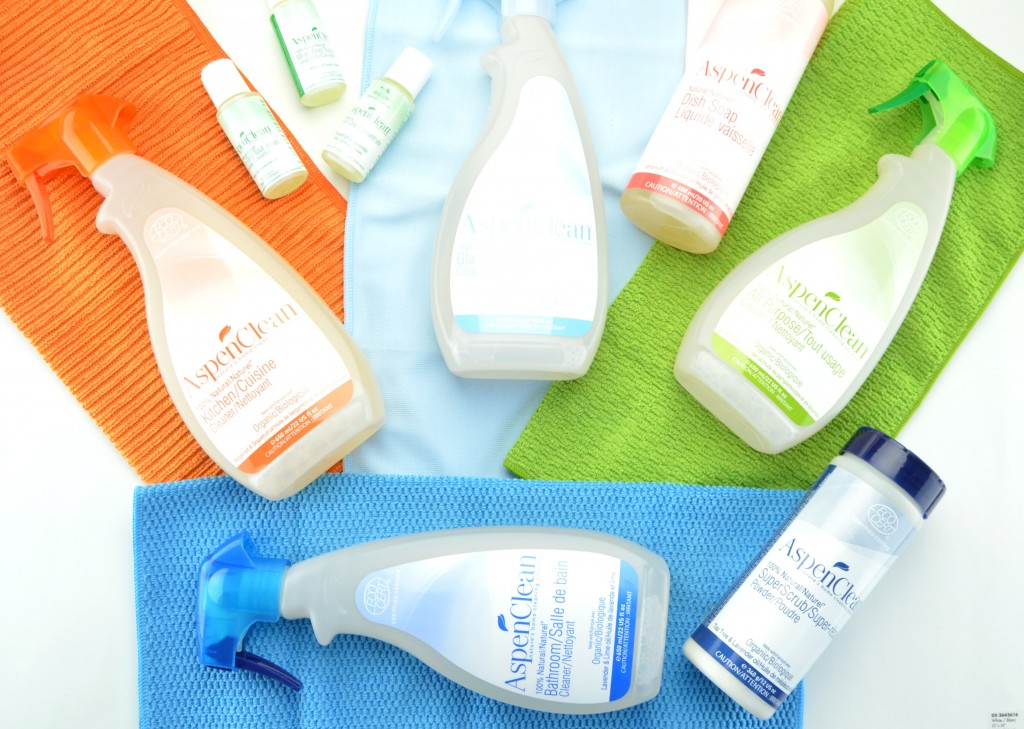 The 2015 The Green Living Show
It seems that everyone is going green these days, and it's no wonder, with so many illnesses and disease, I often wonder if some of these can be prevented by eliminating harsh chemicals, toxic ingredients and dangerous products in our lives. As much as I want to use chemical free products in the home, and I probably should, for the sake of my fur babies, all the "green" products I've used in the past, never left my house feeling and looking squeaky clean. There's something about a harsh chemical smell that just makes the home smell clean, am I right? 
Over the course of the next few weeks, in preparation of The 2015 The Green Living Show, being held at The Metro Toronto Convention Centre from March 27-29, 2015, I'll be testing out some green and eco-friendly products from some of the vendors that will be at the show. Of course, I want your house to be safe and chemical free too, so I'll be hosting 4 contests to give you the chance to win some of these amazing products. This year there will be over 400 exhibitors representing the latest in innovative products, the best in local and organic food, eco-fashion, natural beauty, fitness, hybrid and electrical vehicles and more.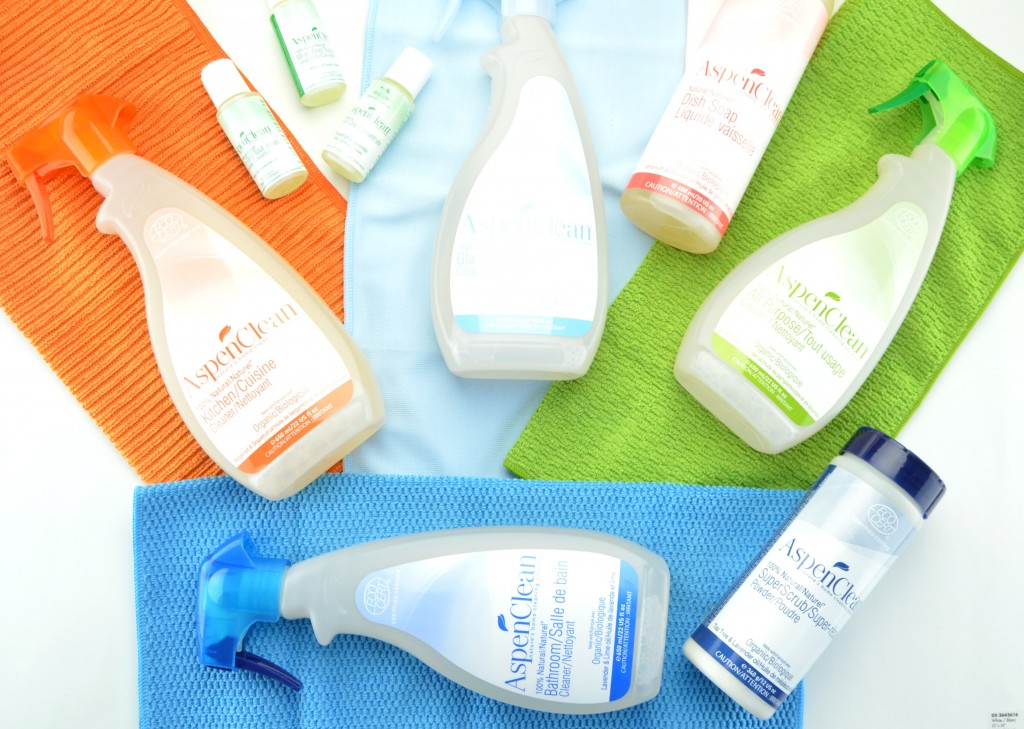 First up, AspenClean. Its 100% natural, uses organic essential oils and each product is vegan friendly. The lineup contains 4 spray cleanser that were individually created to tackle specific areas of the home, an all-purpose cleanser, a kitchen cleanser, a bathroom cleanser and a glass cleanser. They all have specially designed and colour coordinating microfiber clothes, to ensure you're not cross contaminating. This is ingenious, I can't tell you how many cloths I go through, cause I forget which area of the house I've cleaned with each cloth. These use friction, static energy and capillary effects to help trap and remove dust, dirt, oil and bacteria and can be washed daily, for 2 to 3 years, without losing their efficiency.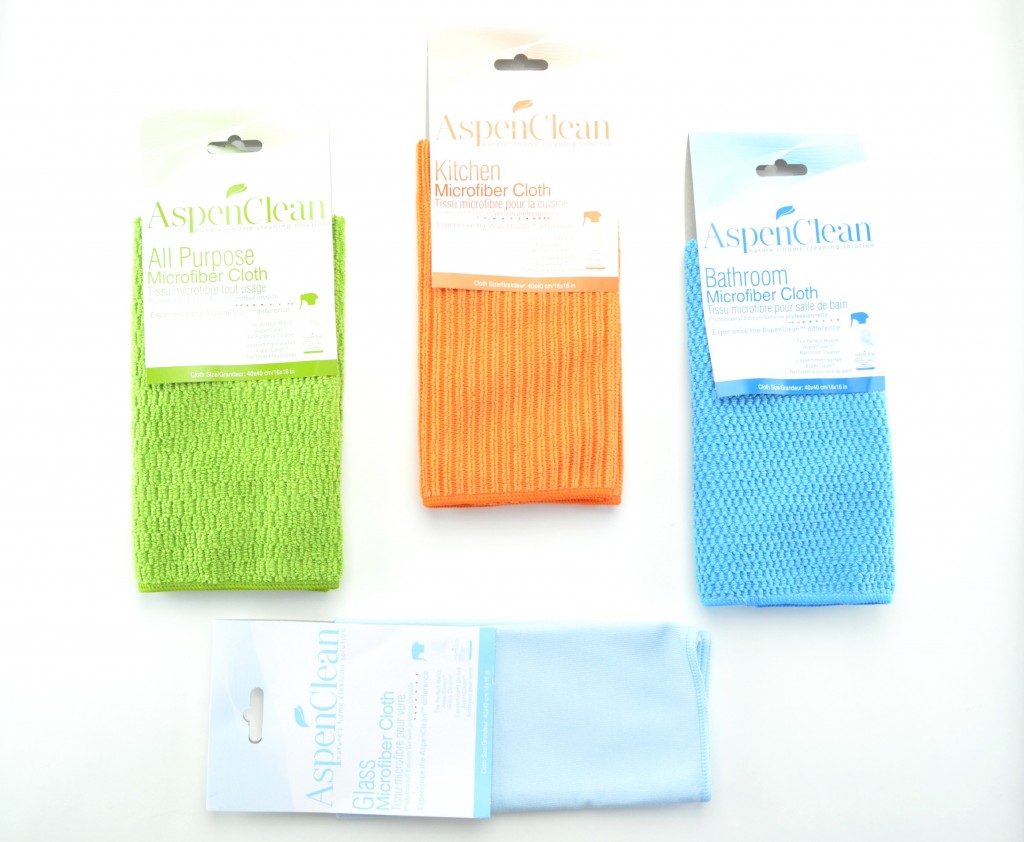 If I can suggest at least one product to try, it would be the AspenClean All Purpose Cleaner. It's created with organic grapefruit and lavender essential oils and is perfect on all washable surfaces. It gets the job done, without a toxic residue and is safe enough on the hands, with daily use, without the use of gloves. This is such a versatile product and can replace several of your daily cleansers.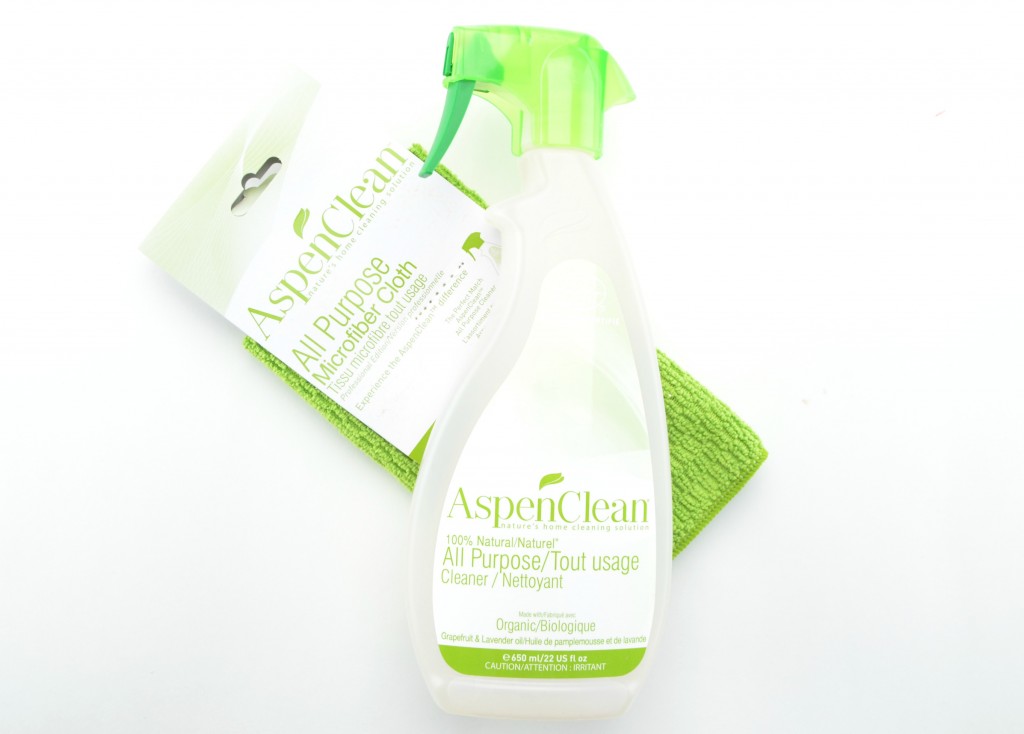 I also really enjoyed the AspenClean Dish Soap, that's formulated with geranium and orange essential oils. Again this plays into if I can't smell the clean, or see the bubbles, I don't think a product is working. All the other natural dish soaps I've tried, they never seem to foam up, but this one not only does a wonderful job at creating bubbles, but gets every dish, pot and pan incredibly, sparkly clean.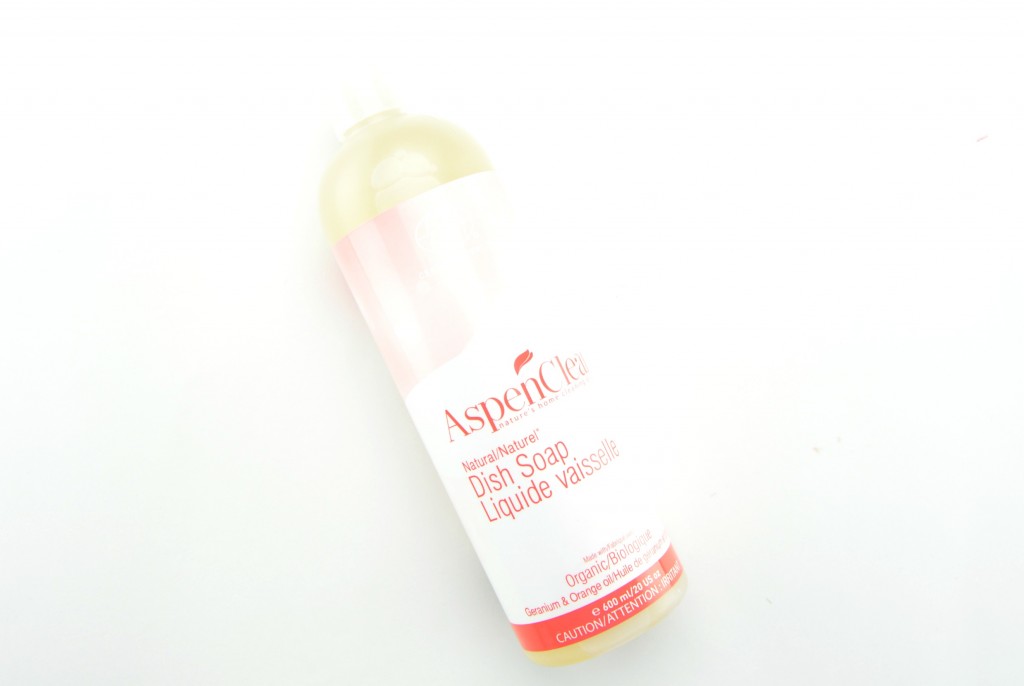 AspenClean Kitchen Cleaner is formulated with organic bergamot and grapefruit essential oils that's effective on a multitude of kitchen surfaces. It's a foaming cleanser that does a wonderful job on greasy messes, but is safe enough to basically eat off of.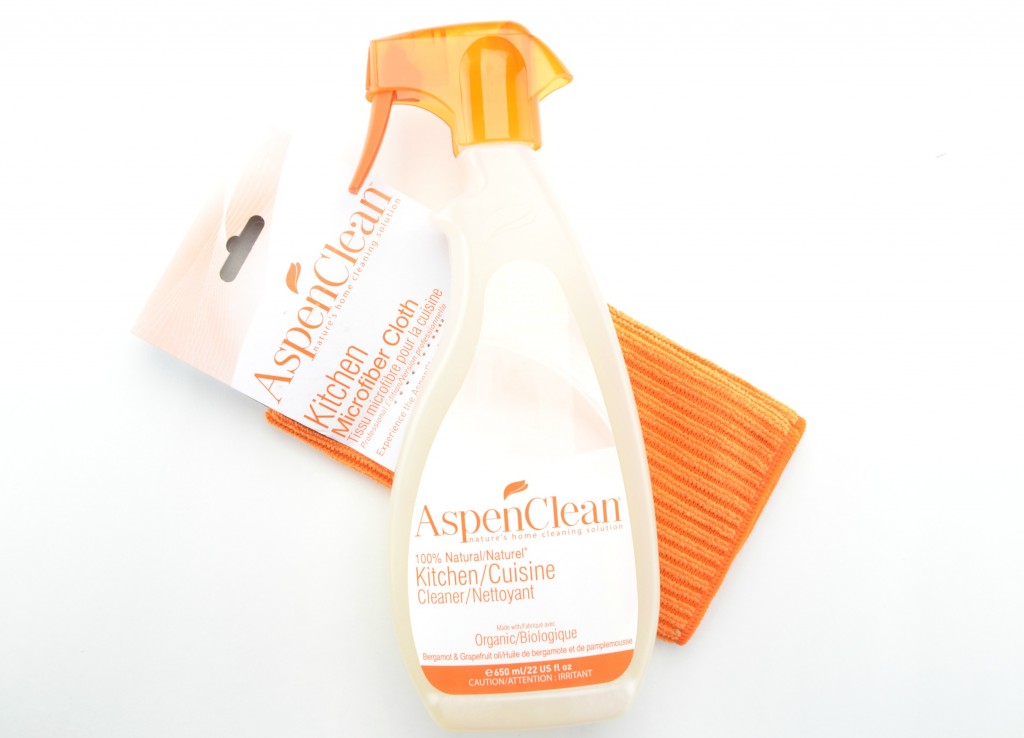 AspenClean Bathroom Cleanser is formulated with organic lavender and lime essential oils and is also a foaming cleanser that immediately gets rid of all traces of soap scum and hard water marks.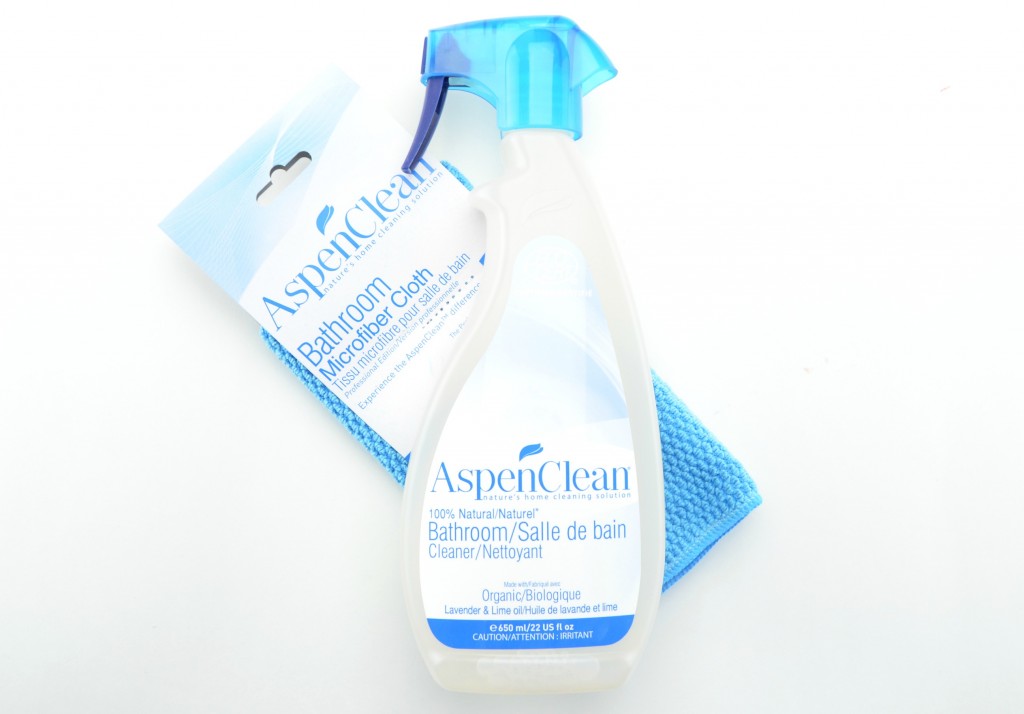 AspenClean Glass Cleaner is made with organic lime essential oil and allows you to finally say goodbye to glass, window and mirror streaks forever. I can't even tell you how many glass cleansers, vinegar and water, newspapers I've tried, trying to get a streak-free finish. I thought it was almost impossible, until now. It's also safe enough to use on kitchen and bathroom fixtures, tiles, chrome and enamel. Talk about multi-purpose.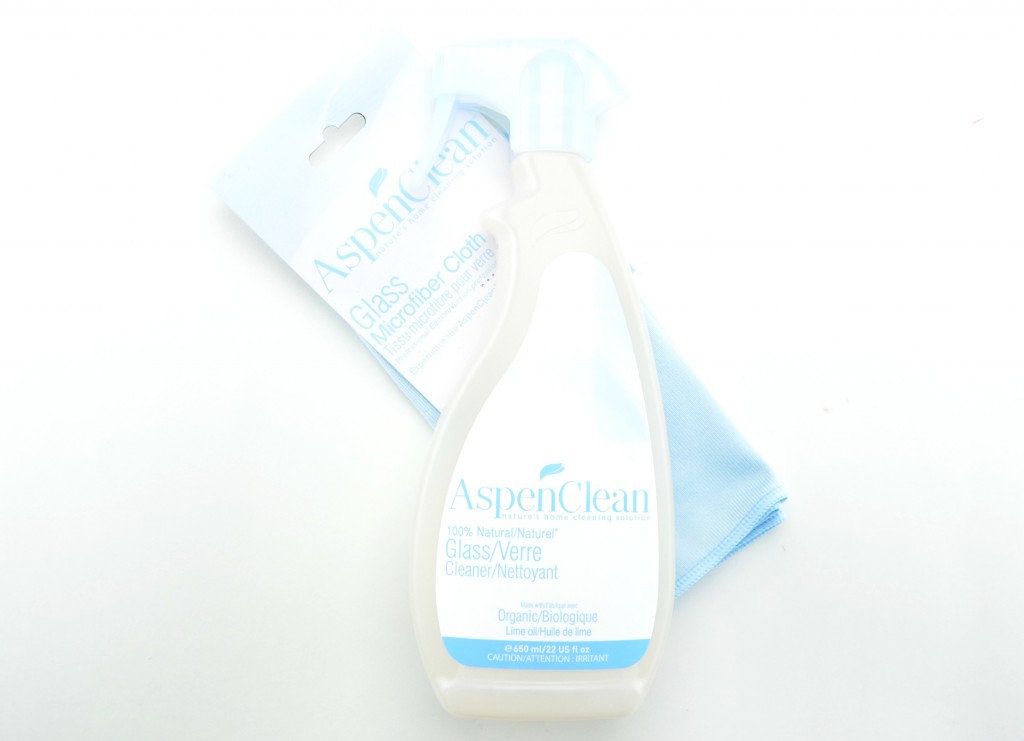 AspenClean SuperScrub Powder with organic tea tree and lavender essential oils is such an innovated product. It's meant to be paired with any of the cleansers for those tough cleaning challenges that just won't come clean. You simply sprinkle on a small amount of the powder onto a wet surface and use the microfiber cloth to work in. It's great for sinks, pots and pans, stoves, toilet bowls and even ovens.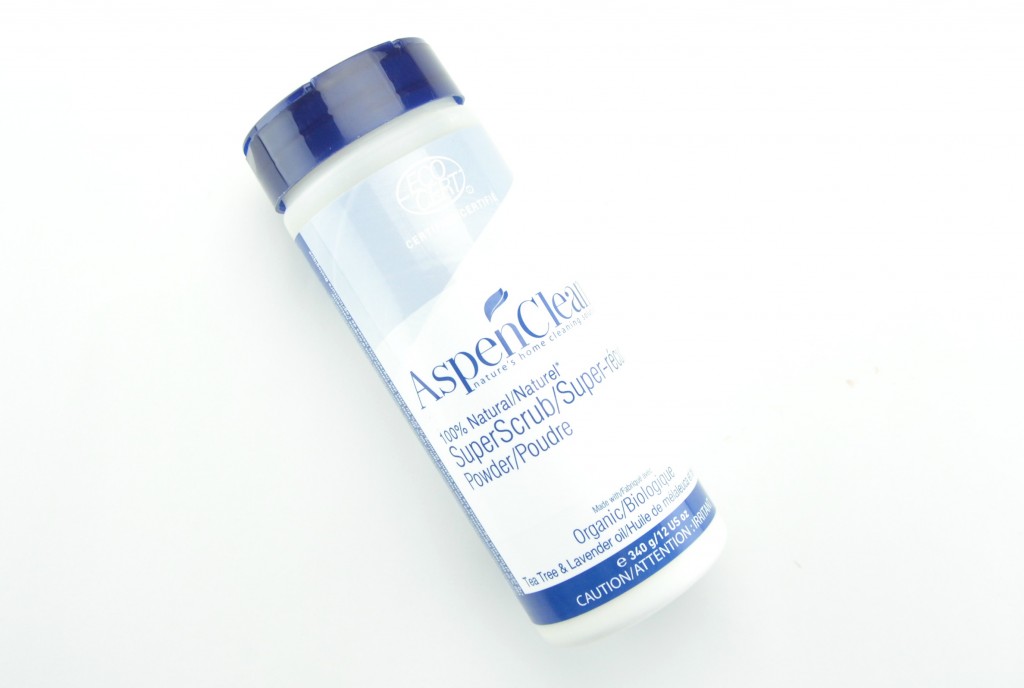 Last, but not least, AspenClean All-in-One Concentrate with organic grapefruit and lavender essential oils. This go-to, powerful, economical solution has you covered on all your cleaning needs. It can be diluted up to 40 times or use on its own for those super challenging, almost impossible jobs around the house.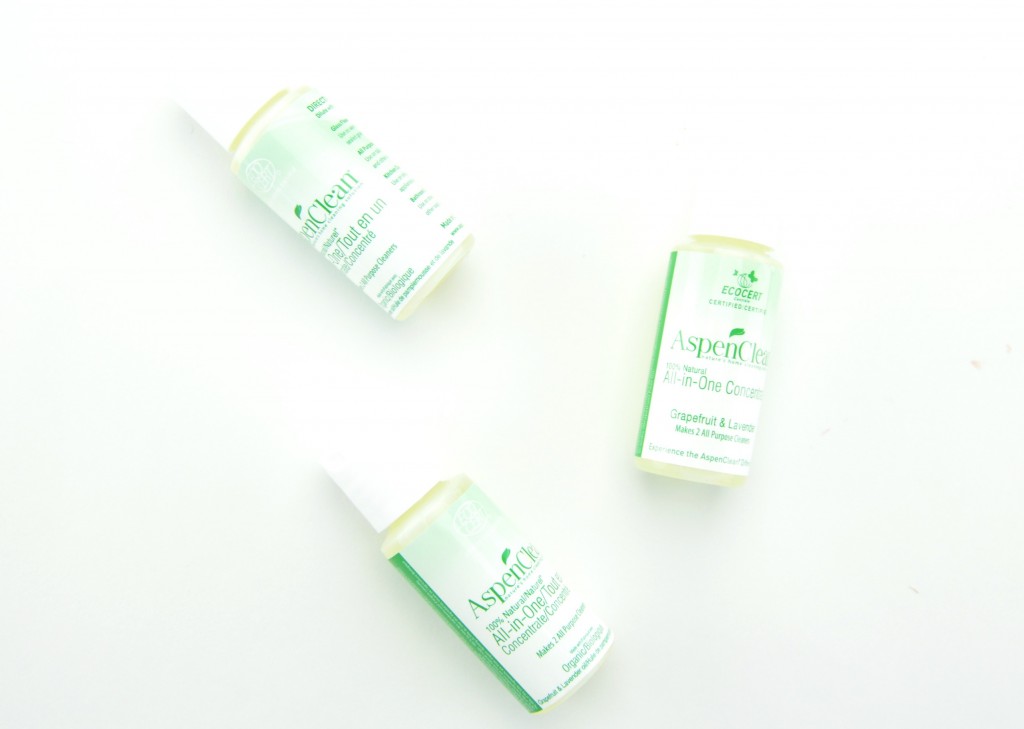 Enter my Go Green with AspenClean Giveaway using the Rafflecopter form below. You have until March 14, 2015 to enter, but you must be able to claim your prize at the Green Living Show. One lucky winner will win an AspenClean Prize Pack valued at over $80.00, along with 4 passes to The 2015 Green Living Show and 4 passes to the 2015 Yoga Show.