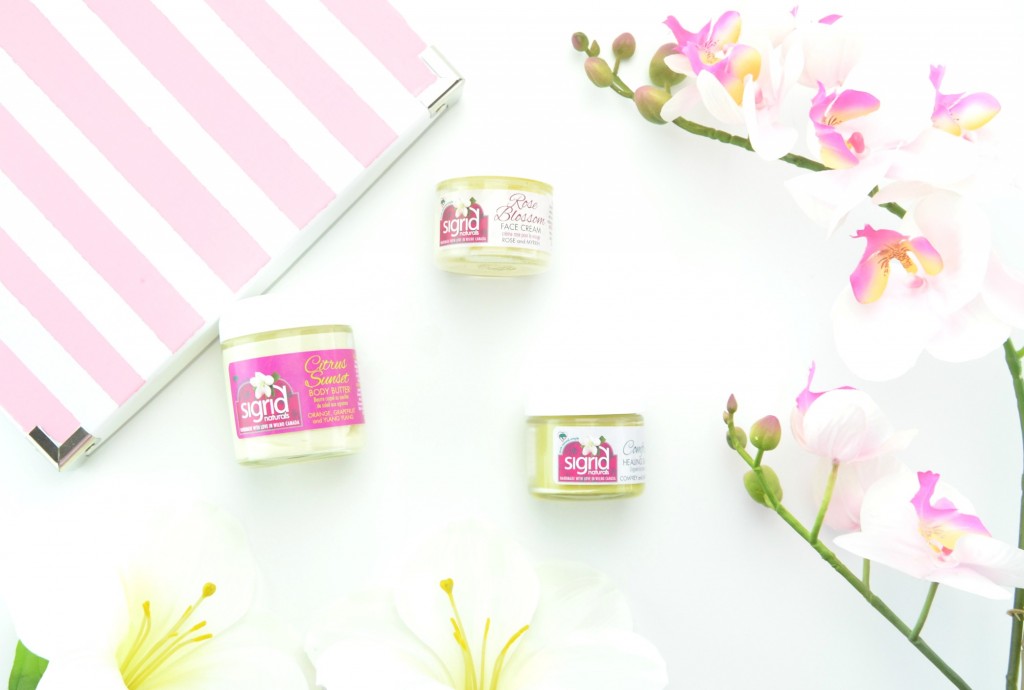 All-Natural Skin Care Line
It's time for part three of my Green Living Giveaway. Over the next week, in preparation of The 2015 The Green Living Show, being held at The Metro Toronto Convention Centre from March 27-29, 2015, I'll be testing out some green and eco-friendly products from some of the vendors that will be at the show. Of course, I want you to go green with me, so I'll be hosting 4 contests to give you the chance to win some of these amazing products. You can see my AspenClean Giveaway and my current WelliBOX Giveaway still happening now. This year there will be over 400 exhibitors representing the latest in innovative products, the best in local and organic food, eco-fashion, natural beauty, fitness, hybrid and electrical vehicles and more.
Sigrid Naturals is a boutique skin care line, handmade with love in Wilno, Ontario. Each product is created using plants and herbs, mindfully wildcrafted from the farms and forests of the Ottawa Valley. Sigrid Geddes, founder and creator of Sigrid Naturals doesn't claim to be an engineer or a chemist, instead she relies on her senses, aromas, textures, colours and feelings to produce truly unique and innovated skin care products. All products are 100% natural, whole and unprocessed with the use of spring water in their entire product line. 
Although I haven't had enough time to fully come to a conclusion of the benefits of these products, I can, however, tell you each product is rich, creamy and has an extremely luxe feel. The Sigrid Rose Blossom Face Cream is made with Wilno spring water and beeswax from Tanglewood Honey, to give it a naturally, rich and creamy texture. It's an extremely light, yet highly moisturizing day cream that's suitable for all skin types. It's especially reactive for those with dry, mature or sensitive skin. I truly think this is made for us Canadians cause we all have dry skin in the winter and it actually helps protect the skin from harsh weather and environmental pollutants. It has the sweet, soft scent of rose that isn't too overpowering or doesn't seem to linger on the skin for too long. It gives a relaxing and soothing effect to the skin and also helps heal redness caused by rosacea or eczema. It retails for $30 for 60ml.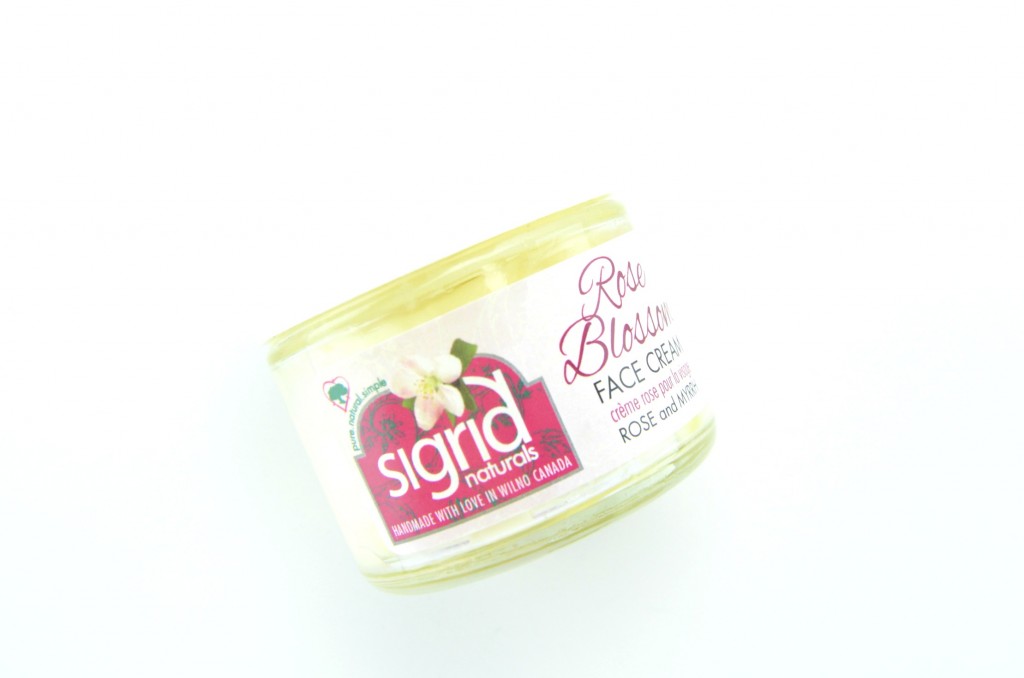 Sigrid Citrus Sunset Body Butter has a whipped like texture that applies evenly and easily to the skin. It absorbs into the skin within a few minutes, without a sticky or greasy residue. It helps to energize and moisturize the skin with orange, grapefruit, bergamot and ylang ylang. Although it can be used as an all over body cream, it's also perfect for those extra dry areas like the elbows, knees and heels. It instantly soothes the skin and keeps it hydrated throughout the day. Skin is left less itchy with less scaly and flaky spots. It has the sweet scent of citrus, almost like an orange creamsicle. It retails for $24 for 125ml.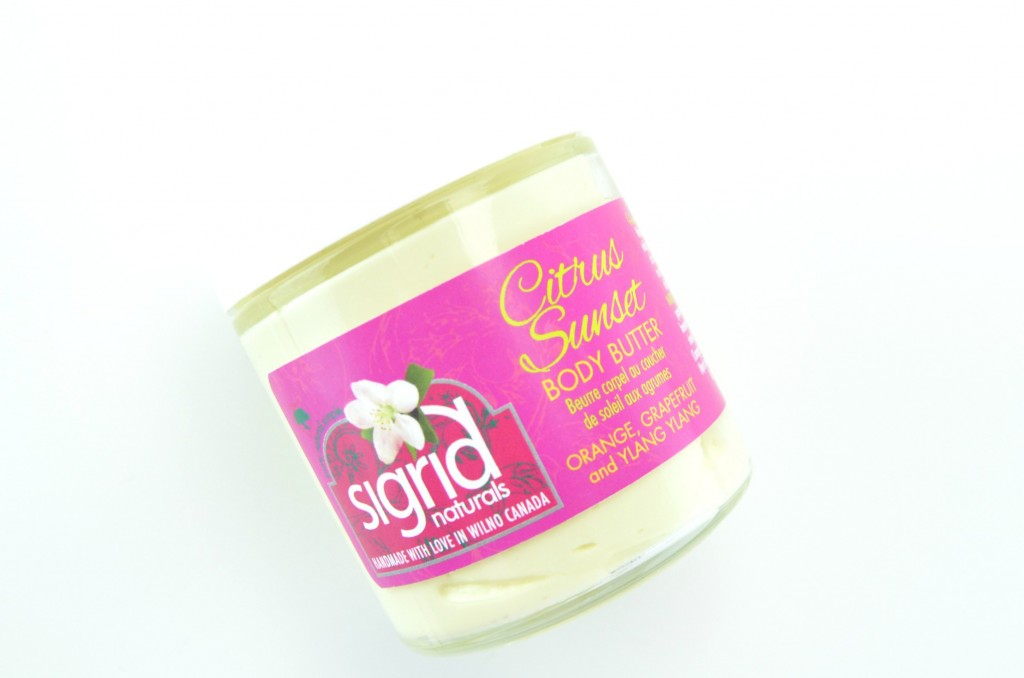 Sigrid Comfrey Healing Salve was the product I was most excited about, as it's said that every house needs a healing salve and I have yet to try one. It's formulated with comfrey and lavender to help immediately reduce inflammation and mend the skin. It also helps to soothe sore muscles and sprains, helps to heal skin irritations such as eczema, sunburn, razor burns, chapped, cracked skin, wounds, hemorrhoids, rashes, acne and so much more. Since I'm still suffering from breakouts, I'm going to be testing this out over the next few weeks. I love that it doesn't have a harsh chemically smell like other acne medicine and the fact that it's all natural, ensures me it will be safe enough to use daily. It has a subtle scent of lavender, beeswax, with a hint of green and roots. It retails for $21 for 60ml.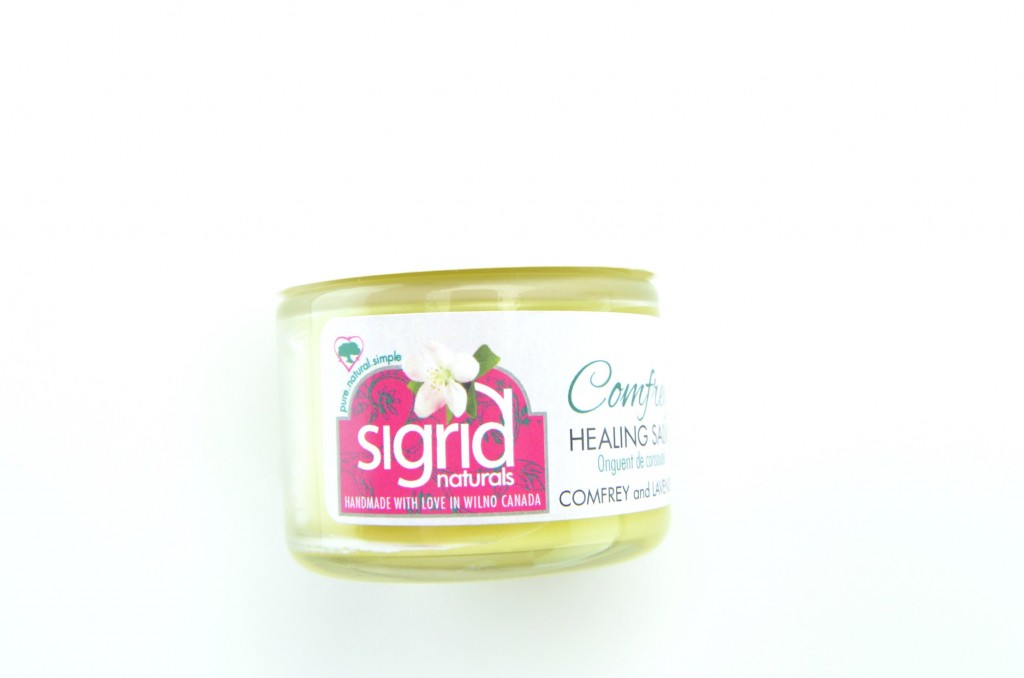 Enter my Sigrid Naturals Giveaway using the Rafflecopter form below. You have until March 25th, 2015 to enter, but you must be able to claim your prize at the Green Living Show. One lucky winner will win a Sigrid Naturals Prize Pack, along with 4 passes to The 2015 Green Living Show and 4 passes to the 2015 Yoga Show.