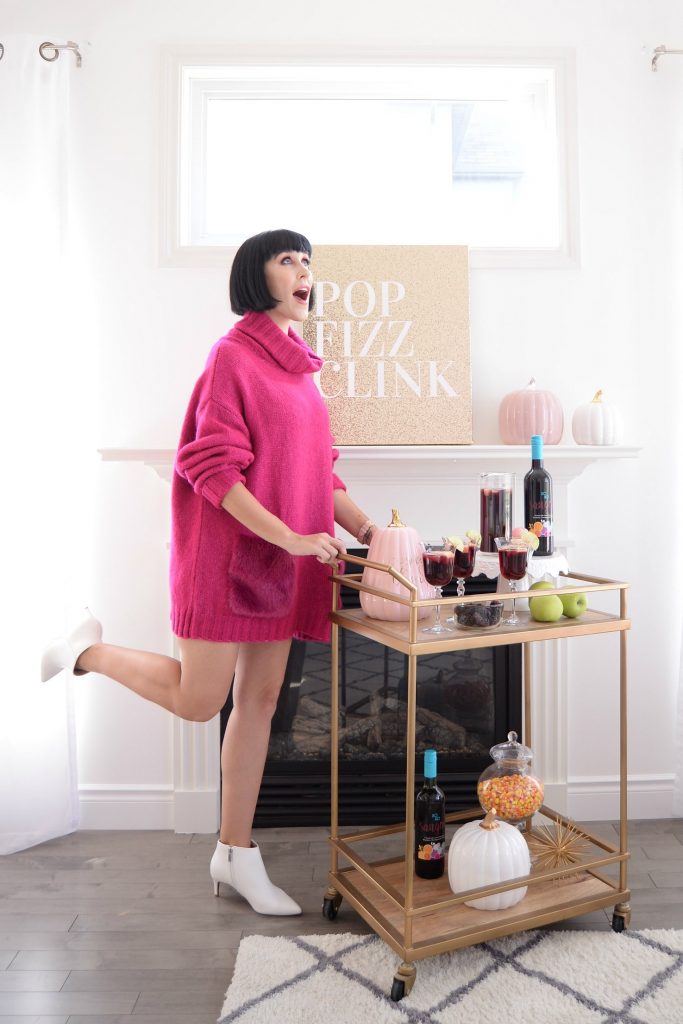 XOXO Sangria
For those that know me, know I'm no stranger to a delicious cocktail. That being said, I tend to keep my drinks quick and easy, yet beautiful to look at. I don't have the time, nor the patience, to let wine sit and develop, which is why I love sangria. It honestly only takes a few minutes to make and is an instant hit in the Desilets' home.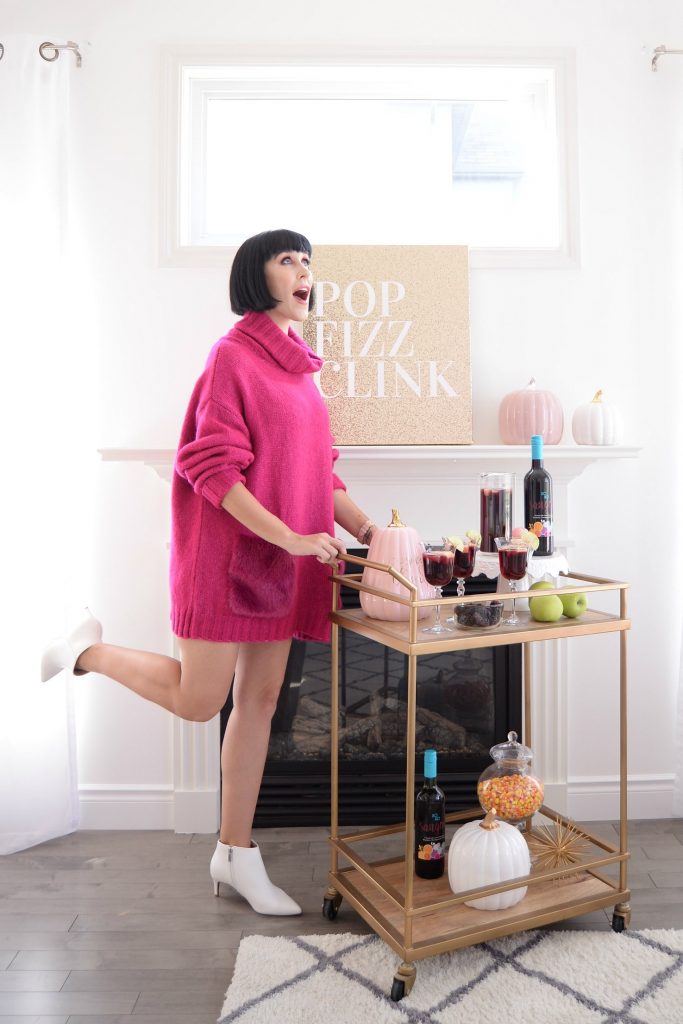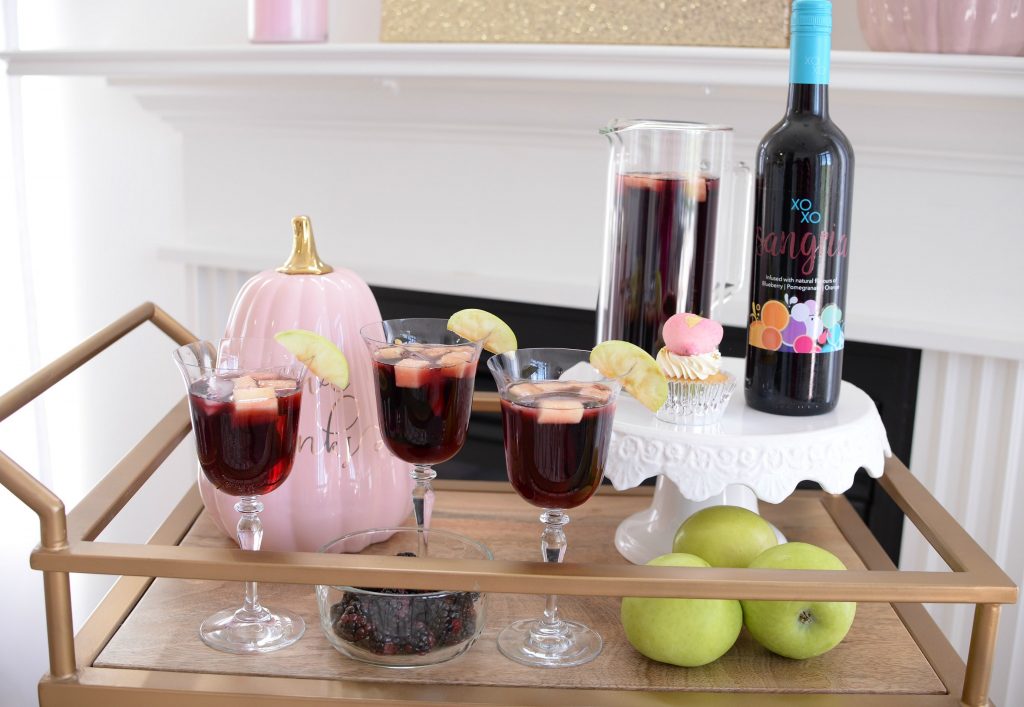 Since October is all about apple picking, I thought what better way than to incorporate a few freshly picked green apples into a cocktail. We tend to end up with too many apples to eat anyways, so why not put a few aside for a sangria. It's the easiest drink to make in large quantities and is extremely versatile. Not only is it delicious on its own, it pairs beautifully with a ton of fall dishes. You can use both white and red wine, however red is a personal favourite, thanks to its rich notes. Not only is this the perfect Halloween cocktails for all your spooky festivities, but it's fabulous for all your up-coming holiday parties and gatherings.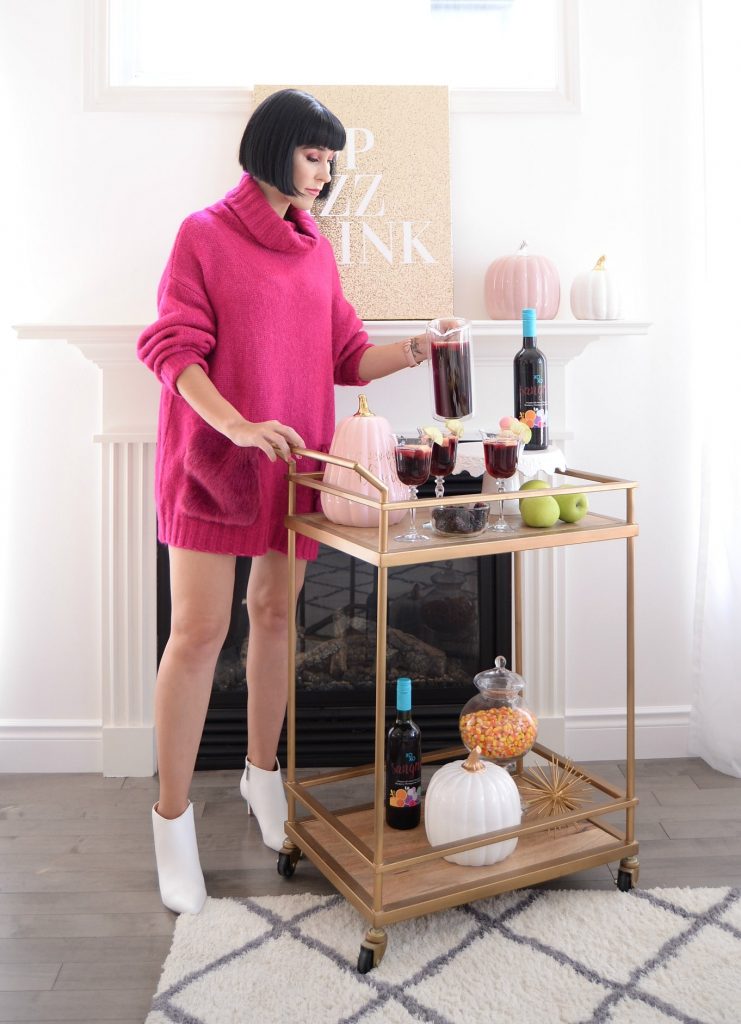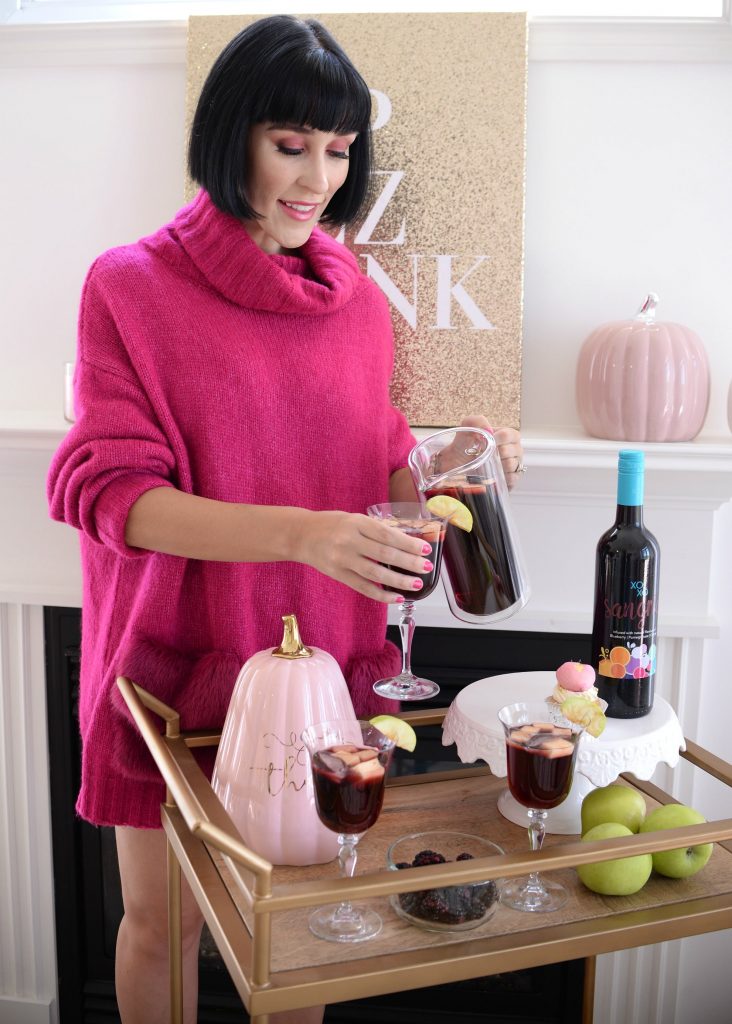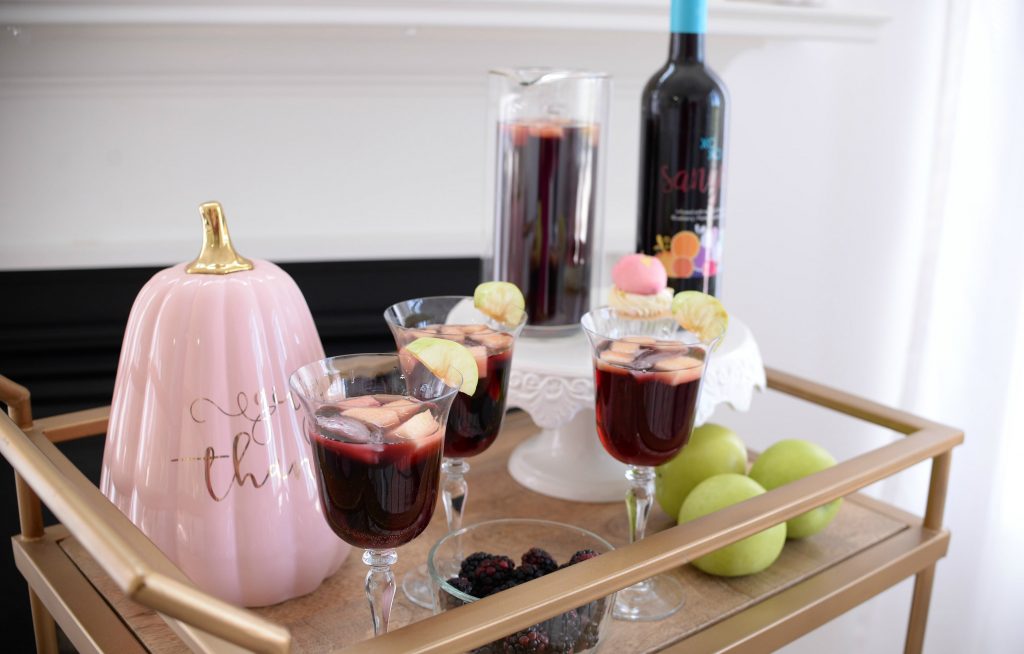 There are so many variations and recipes of sangria, but I find the ones that contain the least amount of ingredients to taste the best. You want the wine to shine through, especially when it's XOXO wines. The brand's Red Sangria offers a fruity and juicy, incredibly smooth taste with a slightly Hawaiian punch aroma. With its mixture of freshly chopped blueberries, pomegranates, orange, and a hint of purple grapes, this refreshing wine is not only amazing on its own, but pairs beautifully with a hint of soda water.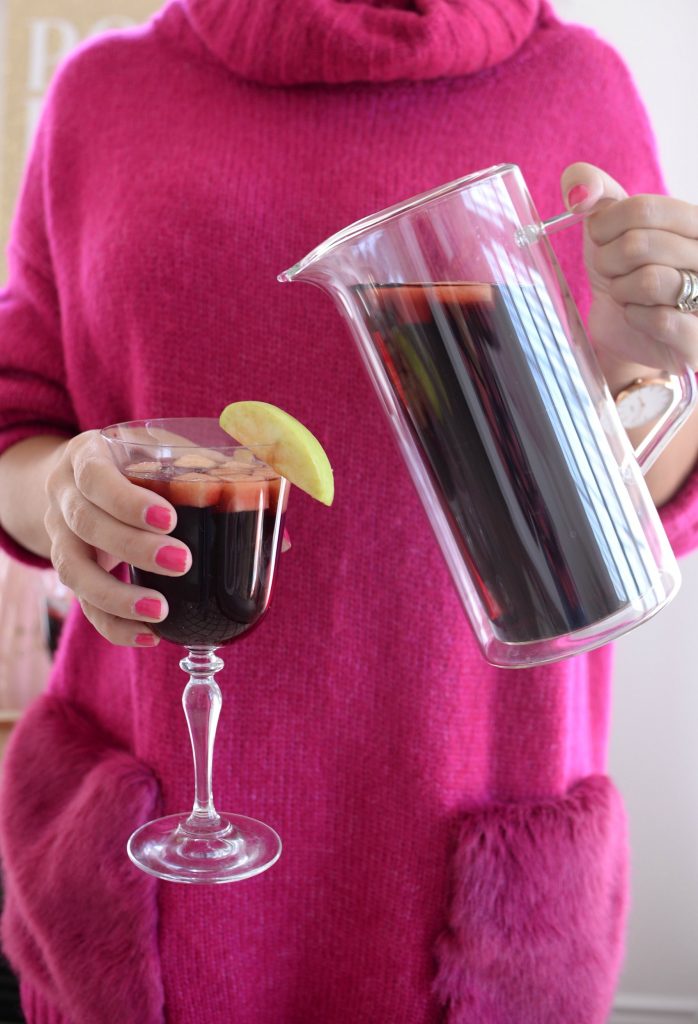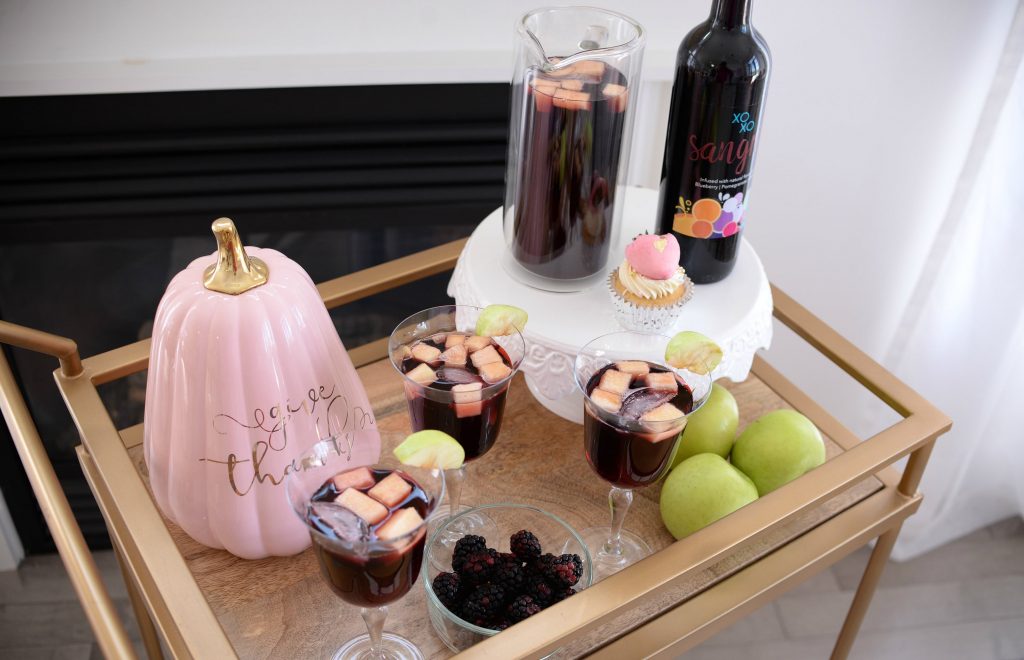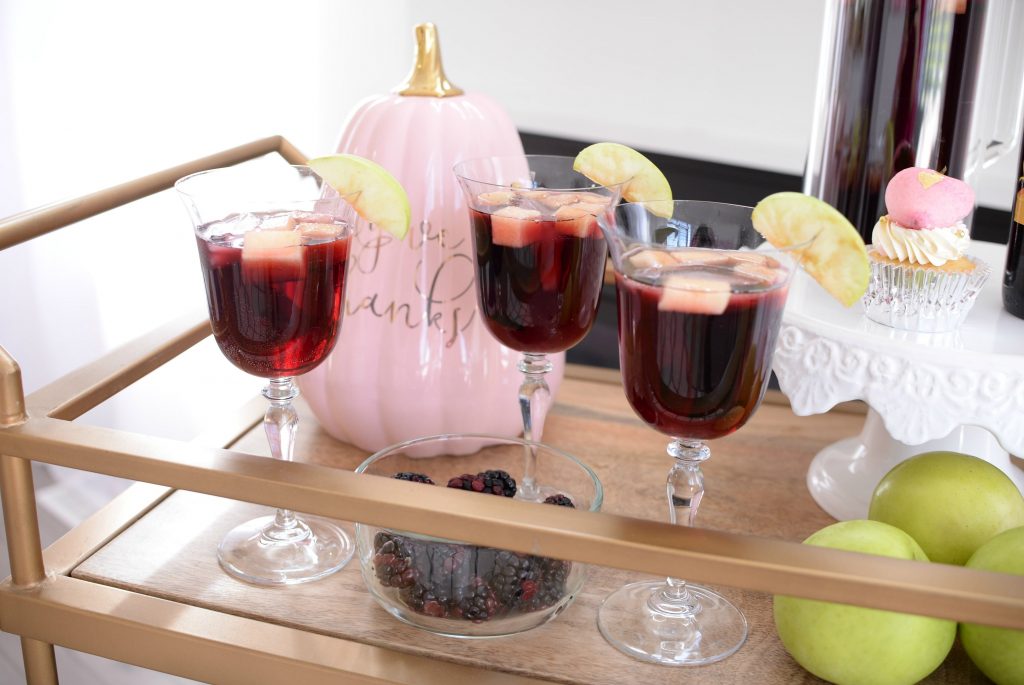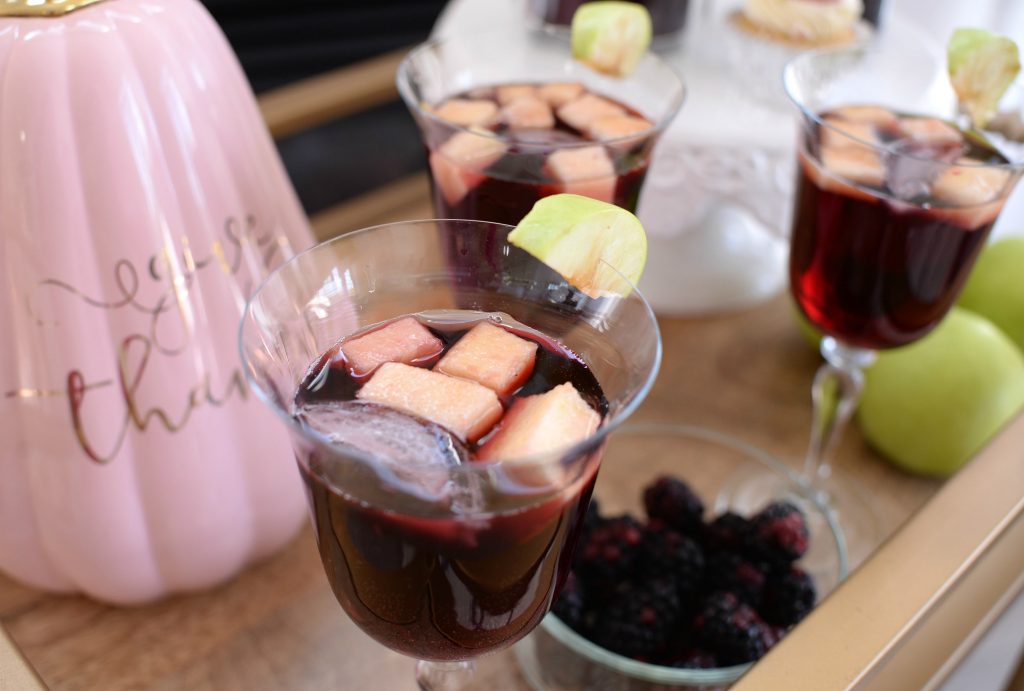 For this fresh apple red sangria, you'll only need a few ingredients. 1 bottle of XOXO Red Sangria, soda water, a spritz of lemon, handful of blackberries and a single green apple.
Chop the green apple and place into a pitcher.
Add ¾ of a bottle of XOX Red Sangria, along with ¼ soda water into the pitcher.
Add a spritz of lemon, a handful of blackberries and stir to combine well.
Toss in a few ice cubes and serve.
I usually toss in a few more blackberries at the top, once the wine is poured. Not only does this add so much to the aesthetic of the glass, but the sweetness of the fruit, after it's been soaked, is divine.