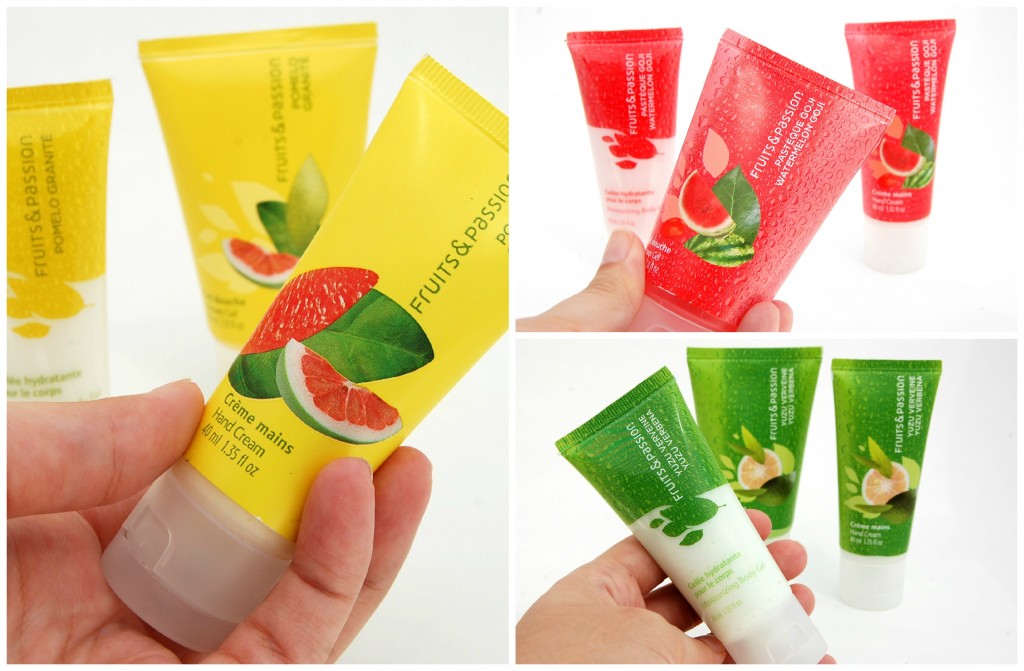 I'm a sucker for anything fruity and with Fruits & Passions' new limited edition collection in Watermelon Goji , Yuzu Verbena and their classic Pomelo Granite, these will be sure to cover my cravings this summer.
All 3 collections are enriched with 7 fruit extracts (Melon, pear, peach, grapefruit, guava, blackberry and coconut), plant-derived glycerine and sweet almond oil which are all known for their antioxidant and softening properties, keeping your skin super soft and smooth this summer.
Love how all the collections have mini size packaging, which by the way are all 100% recyclable, for those of us that don't want to commit to a full size product, want to buy a few different scents to switch it up each day or are looking for bottles to carry in your purse or travel with.
You can pick up the mini Fruits & Passions' Watermelon Goji , Yuzu Verbena & Pomelo Granite Collection in a Hand Cream (40ml) for $5, the Moisturizing Body Gel (40ml) for $5 or the Shower Gel (60ml) also for $5.
The hand cream & moisturizing body gel are both non-greasy, lightweight and absorbs quickly into the skin; within 30 seconds. I use a lot of antibacterial gel, but have been applying this hand cream right after and it helps to keep my hands super soft, smooth and hydrated all day. I've been applying the body gel right after I get out of the bath each night and when I wake up in the morning, no more dry skin, yippee!
The shower gel is really quite nice and foams up into a nice lather with only the smallest amount of product. It leaves a wonderful fruity scent behind, but I find the scent doesn't last that long, like most shower gels, so I've been following it up with the moisturizing body gel so I can smell fruity for the full day…. No need to wear perfume.
Fruits & Passion's new limited edition Watermelon-Goji has hints of watermelon, apple, goji berry and vanilla and might possibly be my favourite one?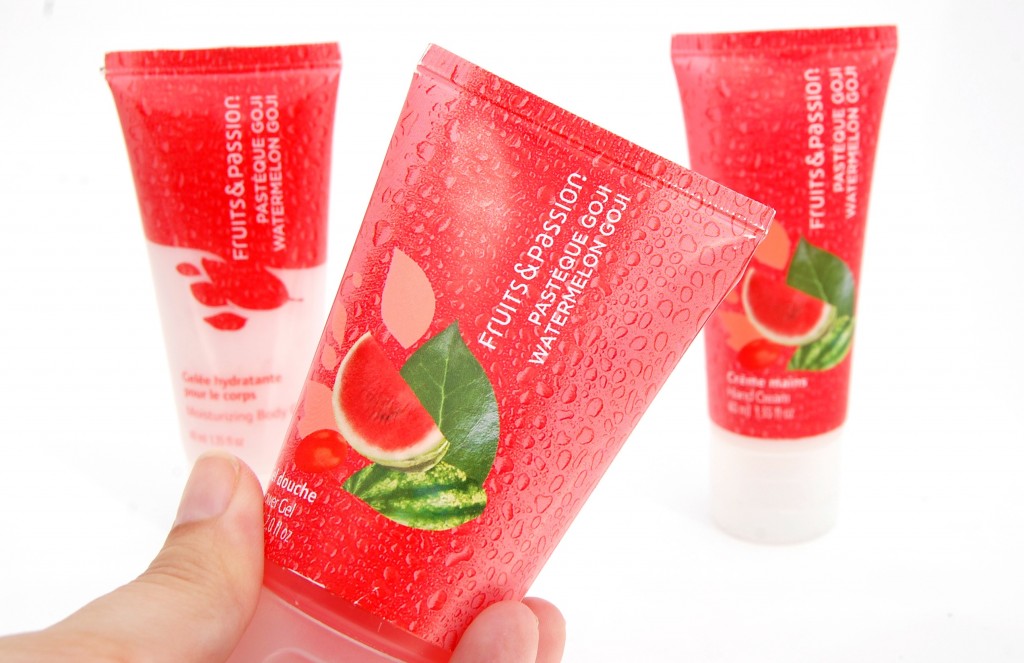 Fruits & Passion's Pomelo-Granité has hints of pomelo, mint and sage and would be a closer runner up.

Fruits & Passion's Yuzu-Verbena has hints of verbena, zesty yuzu and crisp apple; this is the hubbies fave, so he's already stolen it and its pretty much all gone. I know what to get him next time I'm in the mall ;-)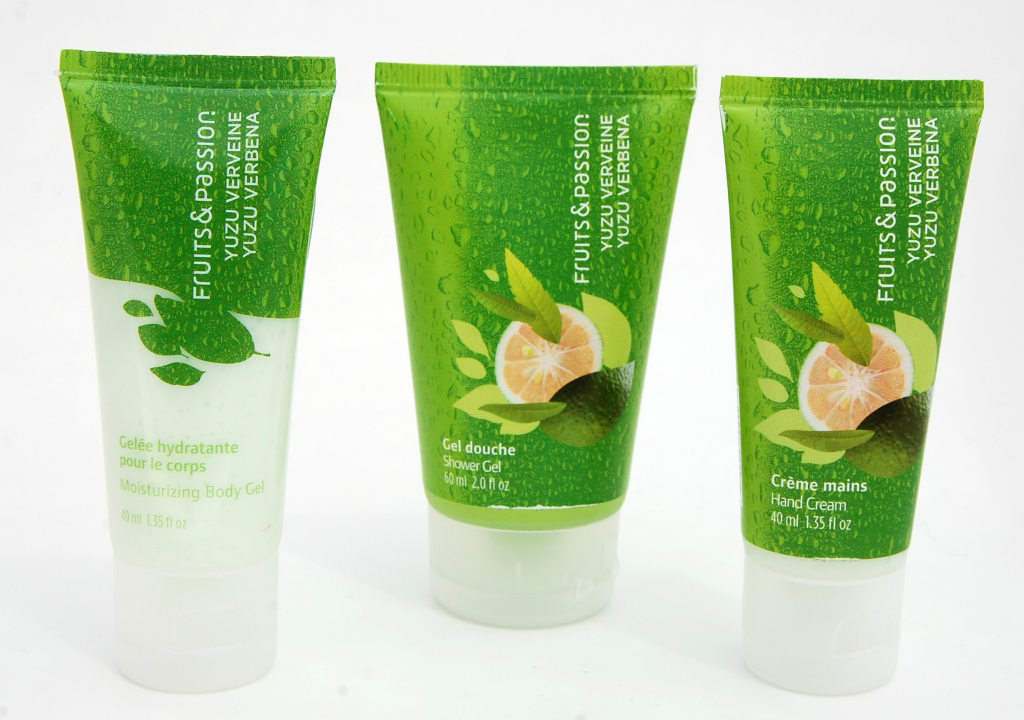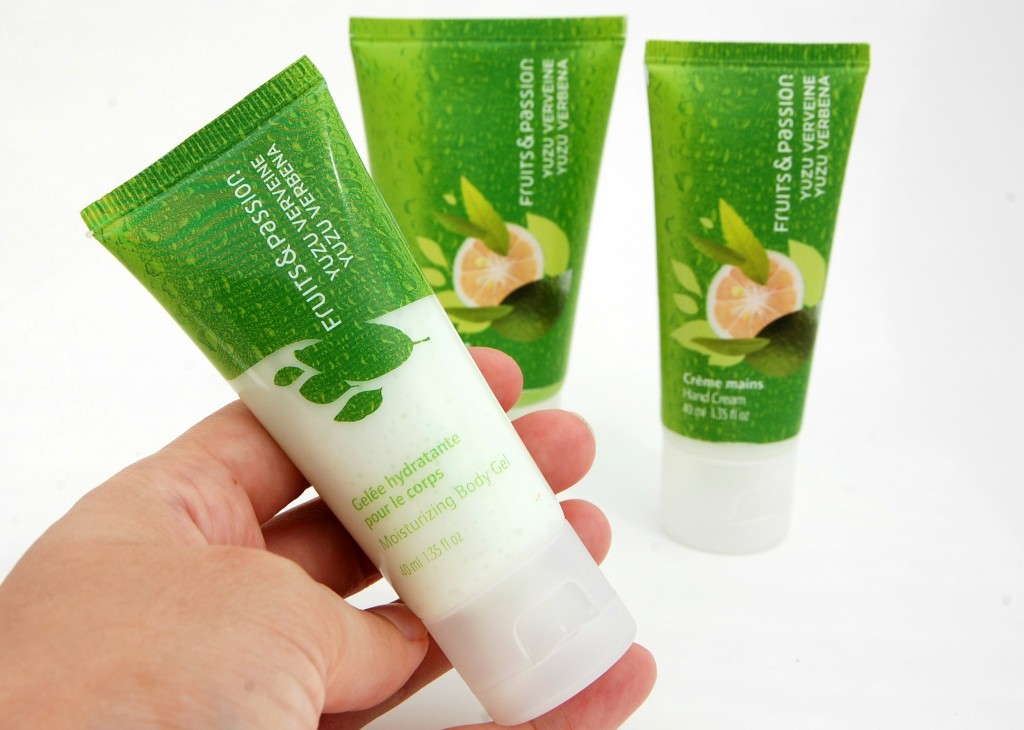 If you're looking to test out the Fruits & Passion's Watermelon-Goji or Yuzu-Verbena, I would hurry as its limited edition and only abailable till June, 2013. Which of the 3 are you dying to get your hands on?