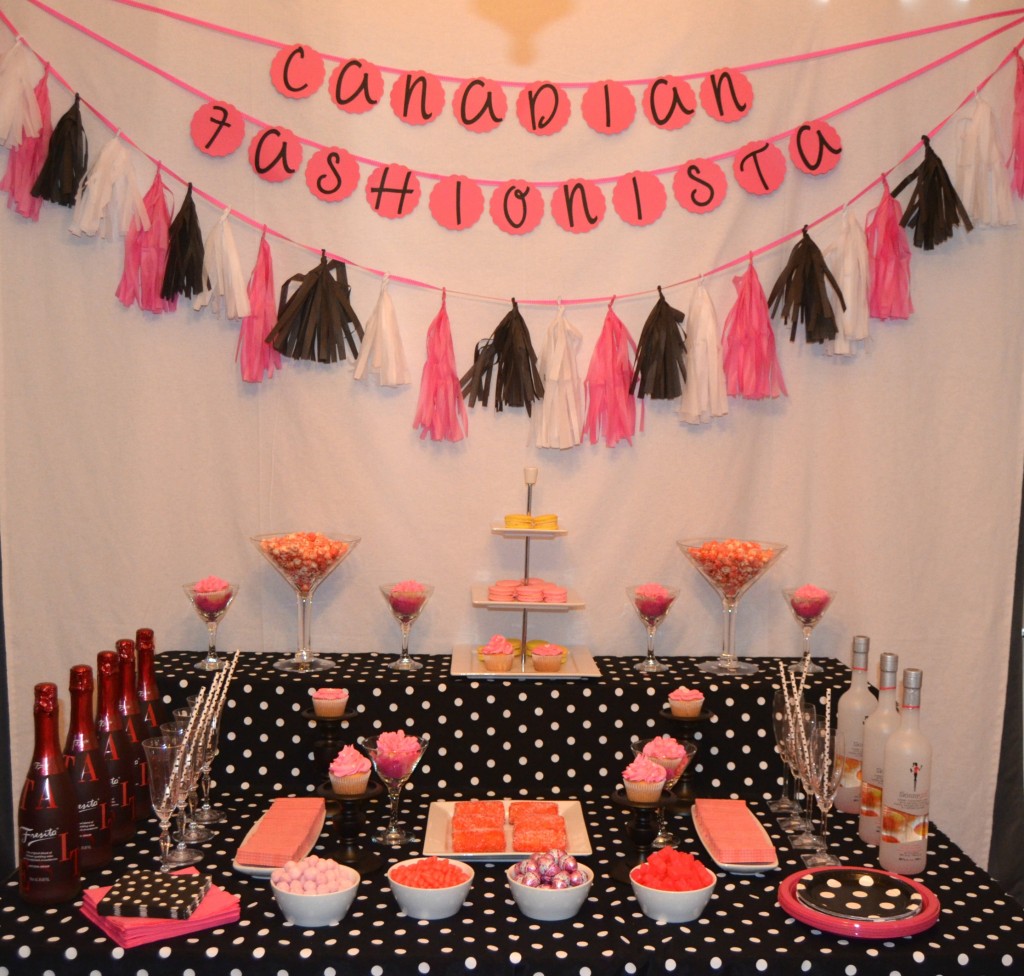 How to throw the perfect party
"The bond that links your true family is not one of blood, but of respect and joy in each other's life." I couldn't agree more, this is exactly how I feel about my friends. Most of them are closer to me than actual family members and I would be lost without them. I wanted to do something special for my girlfriends, something to show just how much I love them and how much I appreciate their friendship. Instead of going out, I invited them over for girls night in and wanted to share with you tips and tricks on how to throw the perfect party. Although going out is wonderful, it doesn't allow for much interaction or the opportunity to bond. I wanted to have some one on one time with each and every one of them and the chance for them to really get to know each other. It took weeks of planning, everything down to the theme, the colour scheme, the food, the drinks, the decorations and the activities, but it was so worth it.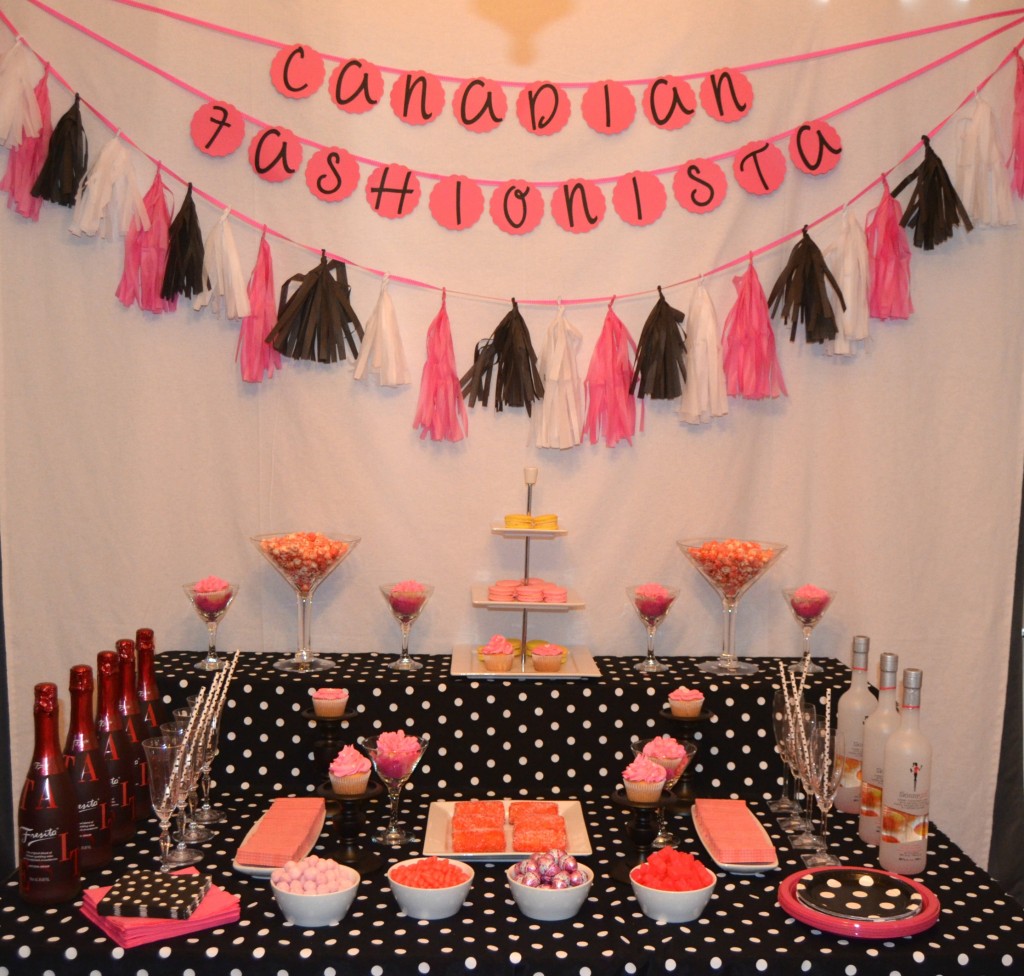 I knew I wanted it to be girly, interactive and fun. I created a hashtag, #CanadianFashionistaGNI (stands for The Pink Millennial Girls Night In), so we could share our experience with each other over social media and document just how exciting the night was. The theme, pink of course. Everything was built around pink. Even the food and drinks were pink, everything from yummy cupcakes from Kreative Kupcake Designs, delicious macarons from Le Petit Bonbon delightful cherry flavored vodka from Skinnygirl Cocktails and sparkling Fresita wine.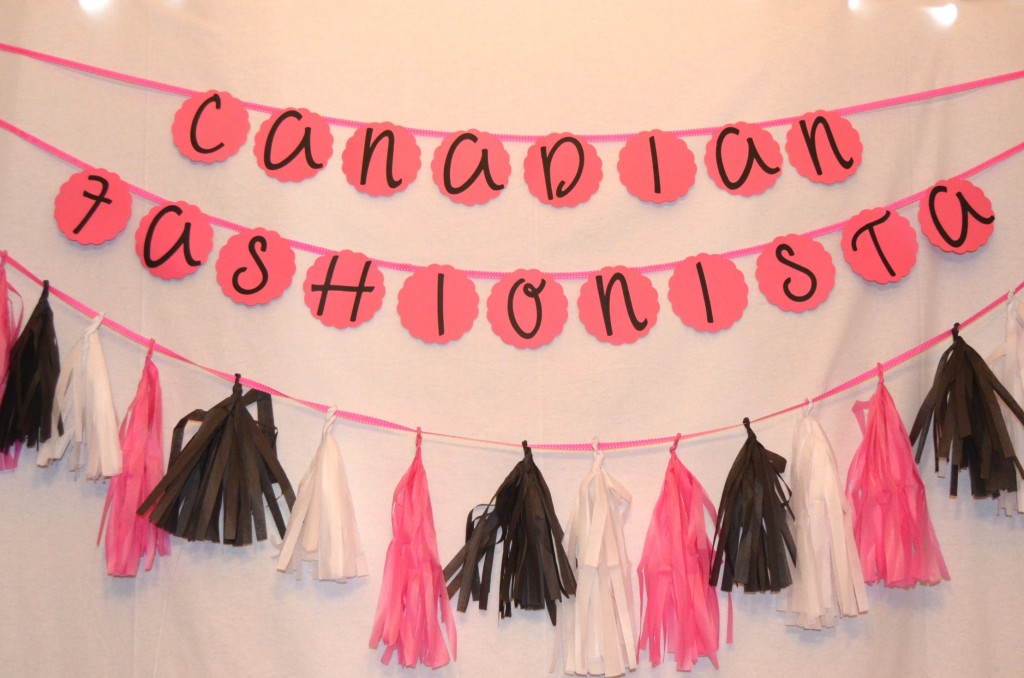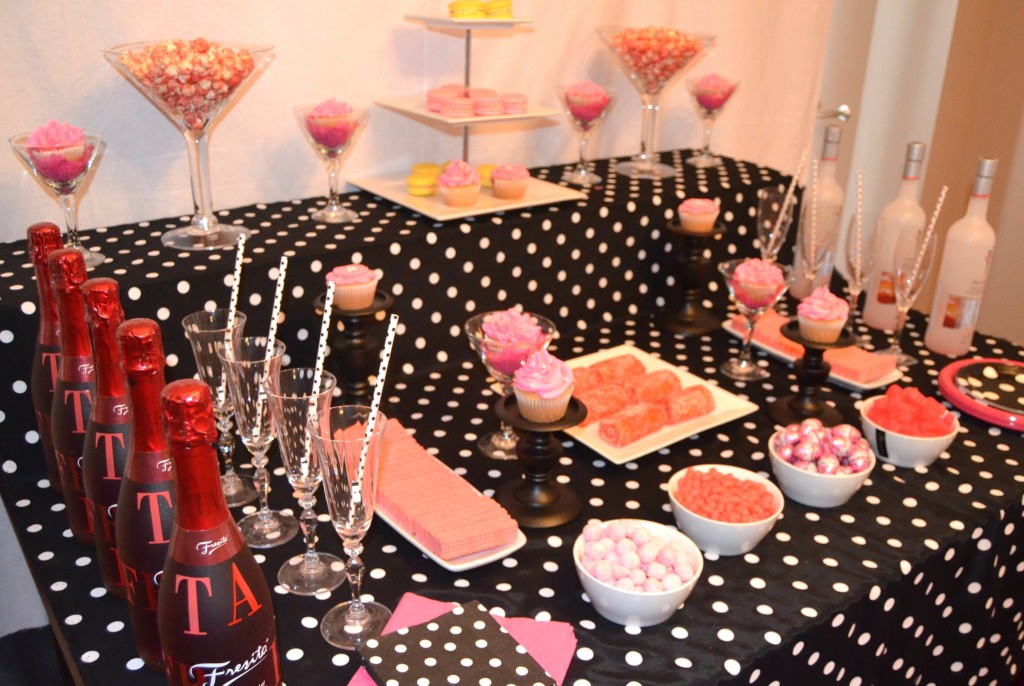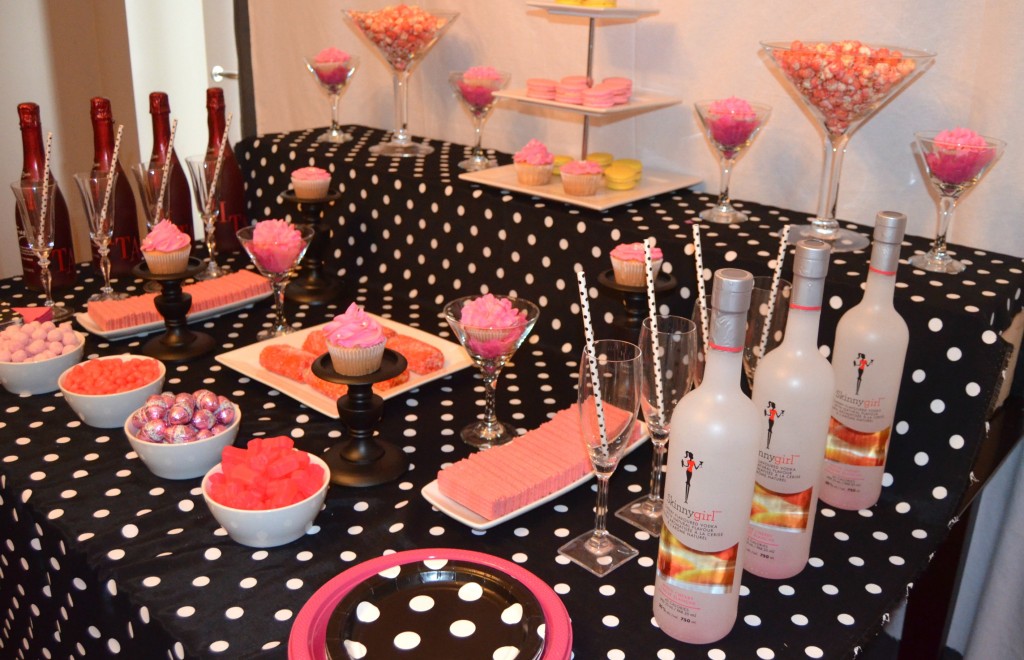 No Girls Night In would be complete without some fancy drinks. When my guests first walked in, they received a number, odd numbers received a green terrycloth robe, and even numbers received a pink terrycloth robe. This would help determine what teams they were on later, and because you can't have a girls night in, without comfy, cozy robes.

Next up, drinks of course. First drink on the menu was Cheery Cherry Lemonade. It's made with one part Skinnygirl White Cherry Vodka to one part pink lemonade. It's like summer exploded in your mouth, a classic childhood favourite with a twist (the vodka being the twist).
Second cocktail of the night was my own creation, I like to call it Skinnygirl Fashionista. It's 1 oz of Skinnygirl White Cherry Vodka and 3 oz of cream soda and also my new favourite drink. If you love vodka and pink pop as much as I do, you'll love this.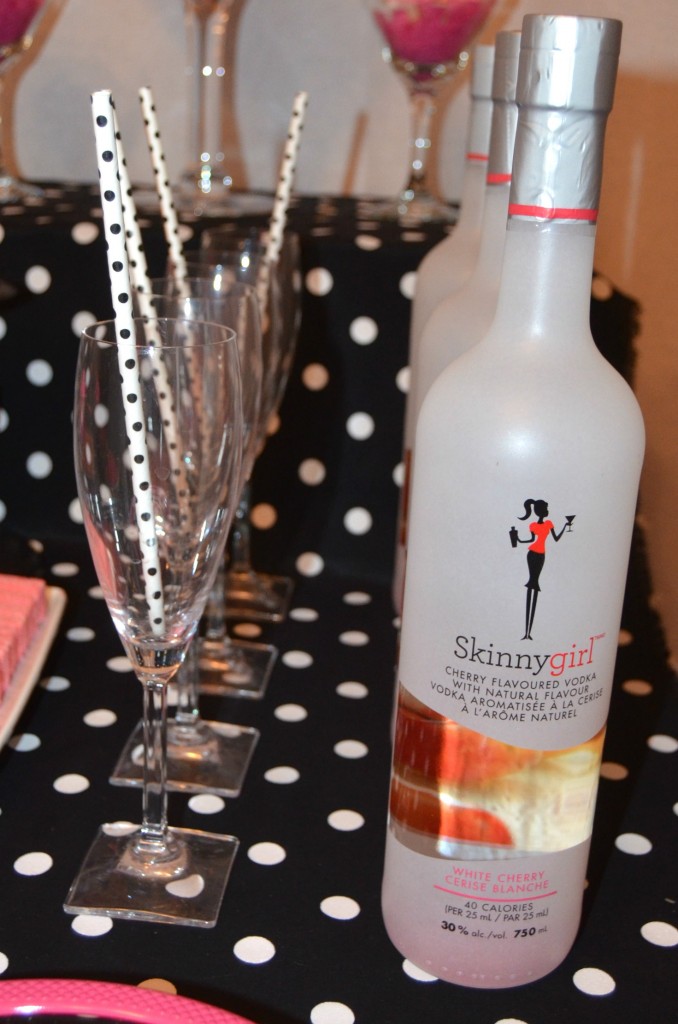 Third drink was Fresita straight up, since it's a sparkling wine with a blend of pulp from natural strawberries, there's no need to add anything to it. It's perfect just on its own. It's fruity, fresh and delicious with only 8% alcohol.
Forth beverage was The Great Fresita. Its 2 oz of Fresita, 1 oz of Grand Marnier and 1/2 oz of cranberry juice that's shaken, drained and filled in a glass over ice.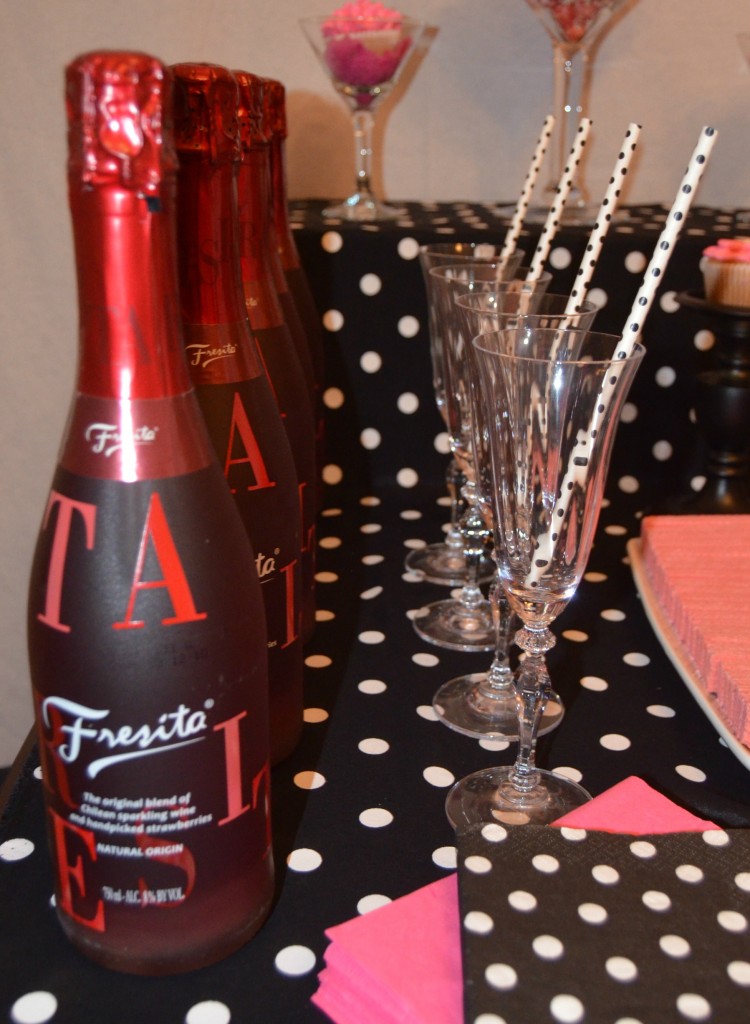 It wouldn't be a party without yummy cupcakes, so I went to my girl, Keri-Anne, owner of Kreative Kupcake Designs. Keri-Anne is a girl who not only loves to create unique and delicious cupcakes, but puts pride and love into each batch. She gets joy of seeing the smiles on her customers' faces while enjoying her creations.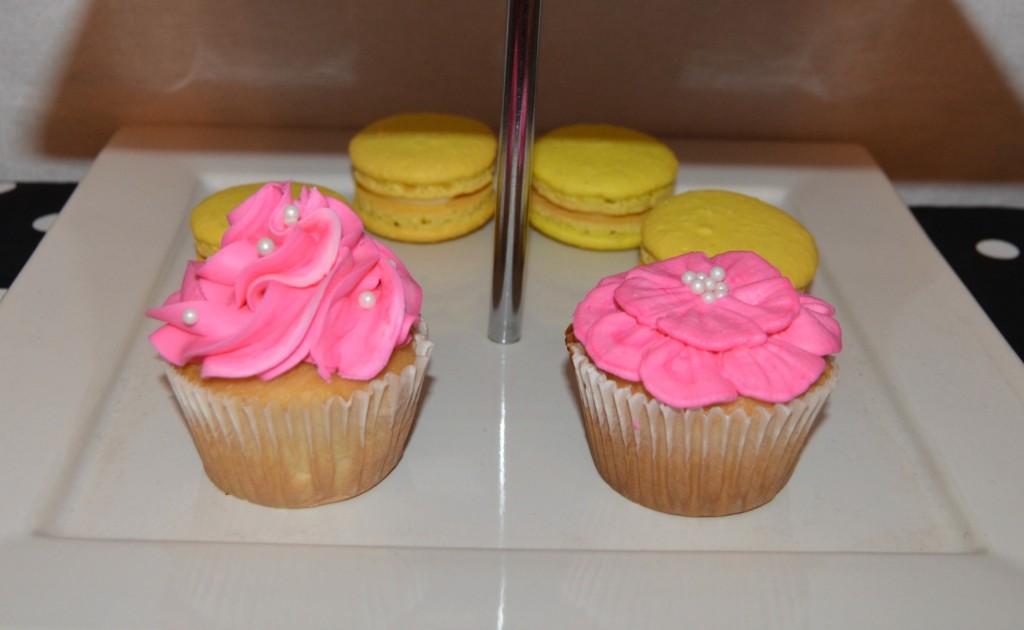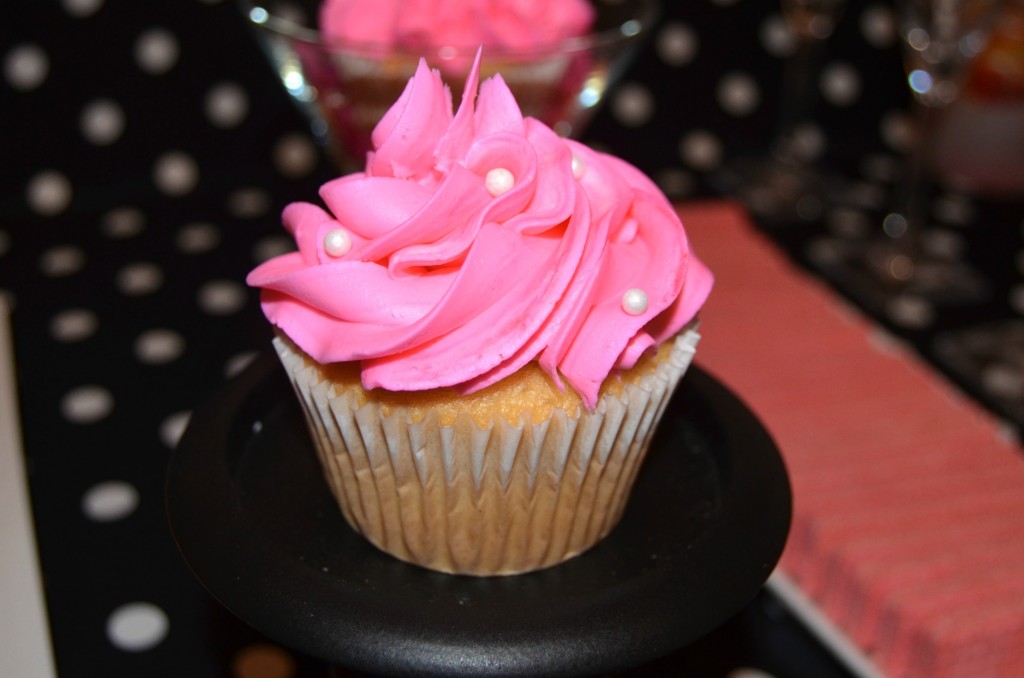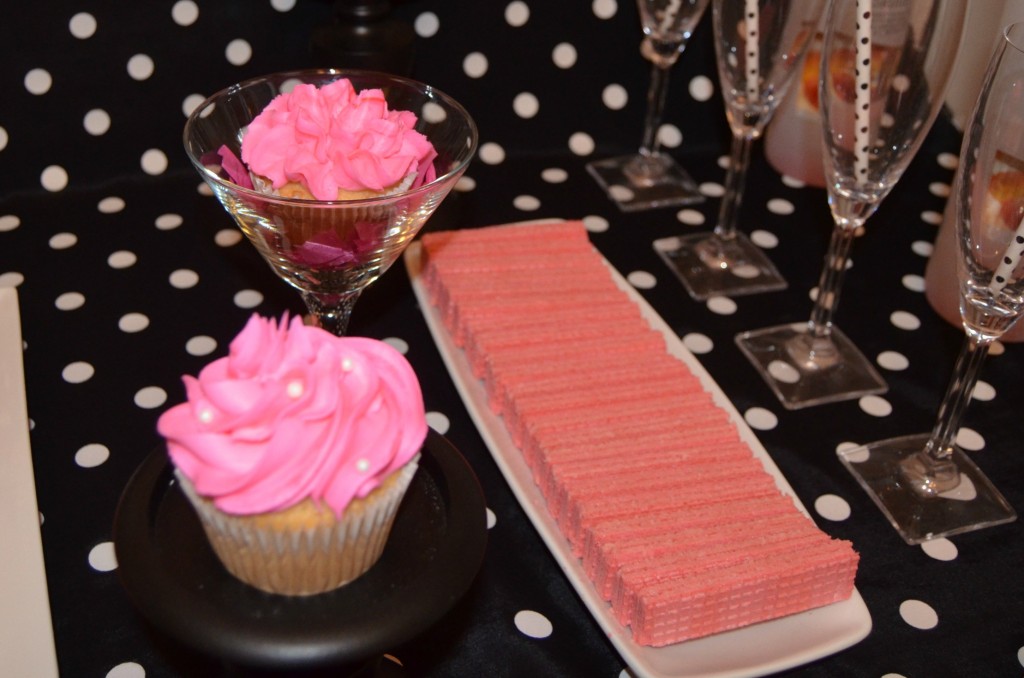 Le Petit Bonbon was created to appreciate the finer moments in life. It doesn't get any better than spending an evening with my favourite girlfriends, which is why owners Olivia and Jo needed to be a part of this special occasion. Bring the French joie de vivre into your home each month with a selection of new flavours in a one dozen box samplers delivered right to your doorstep.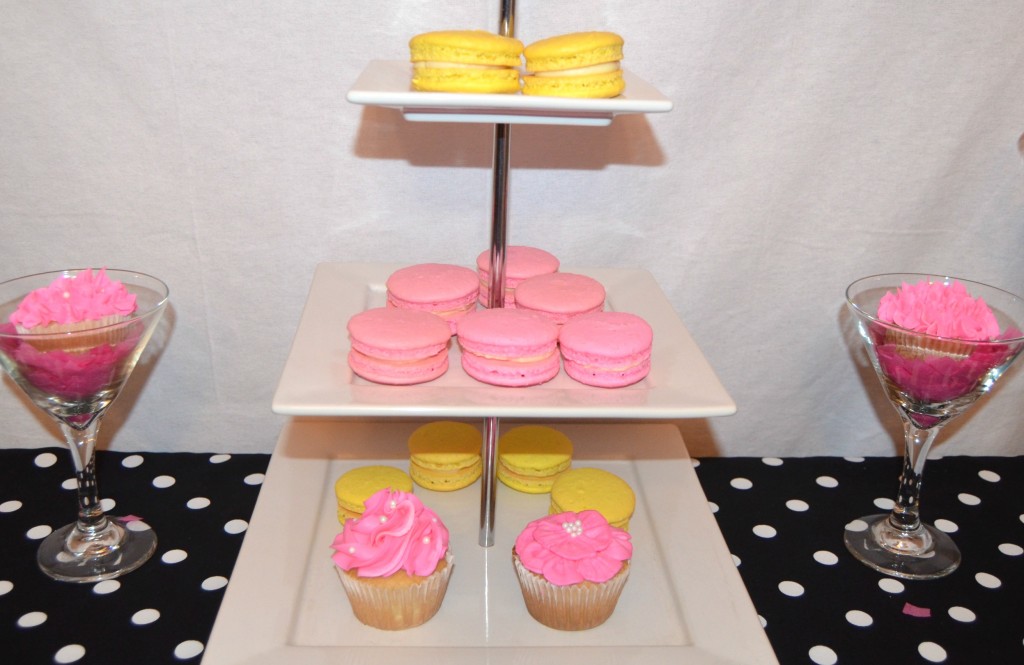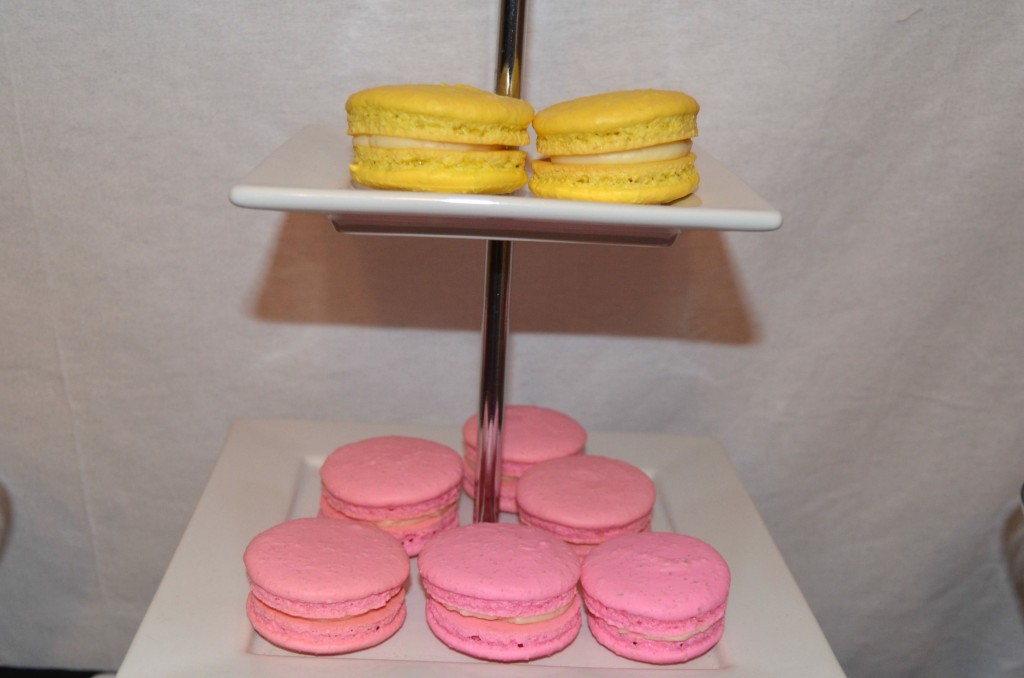 First activity on the list, makeovers (not that my girlfriends need it), they are stunning on their own.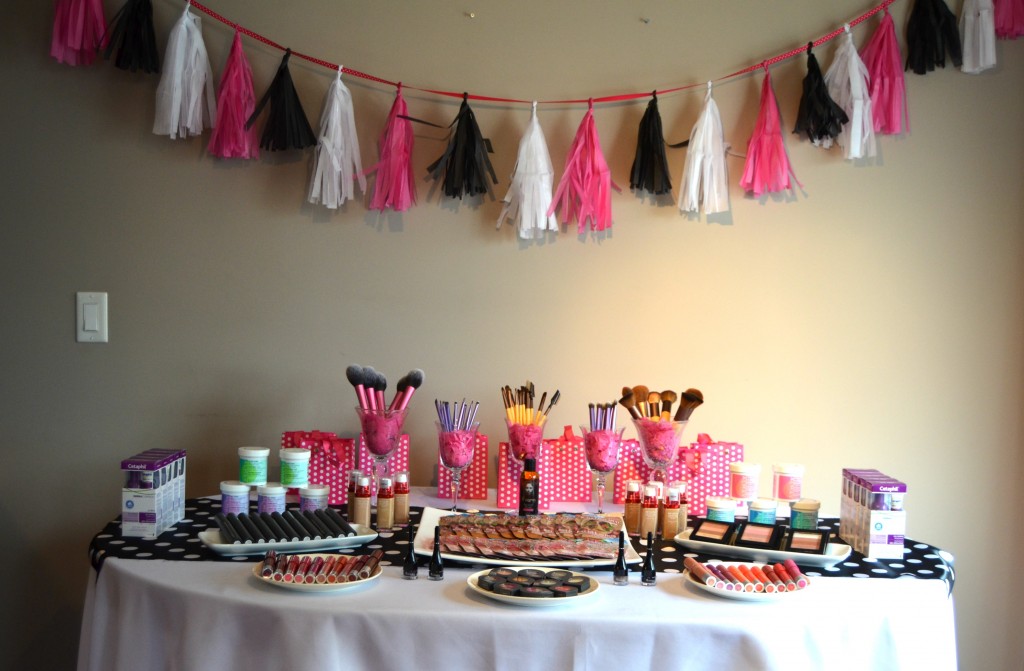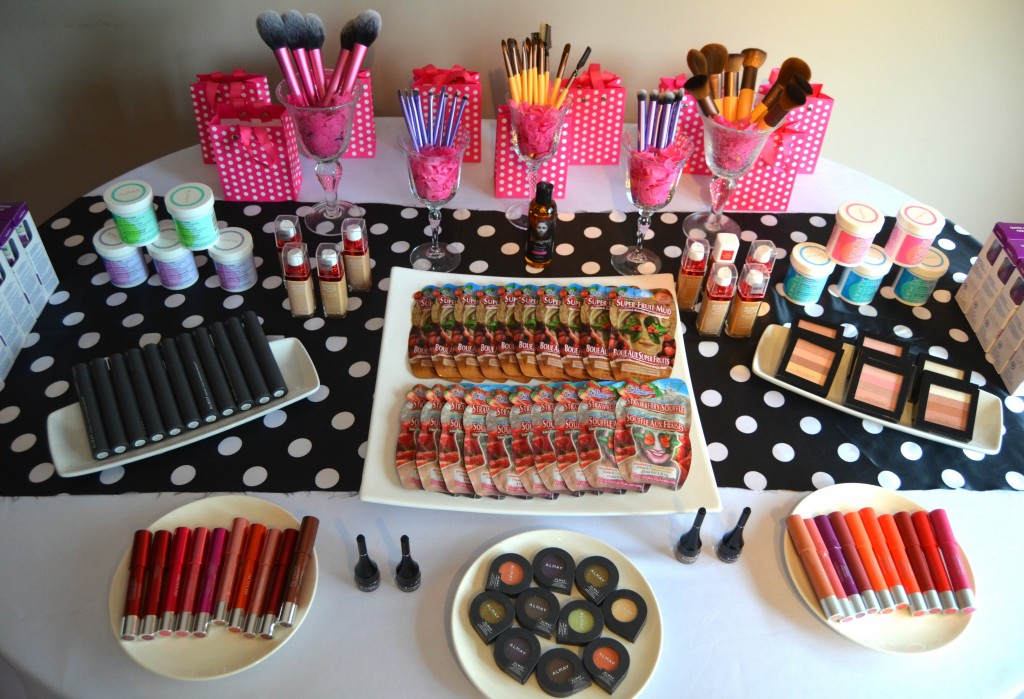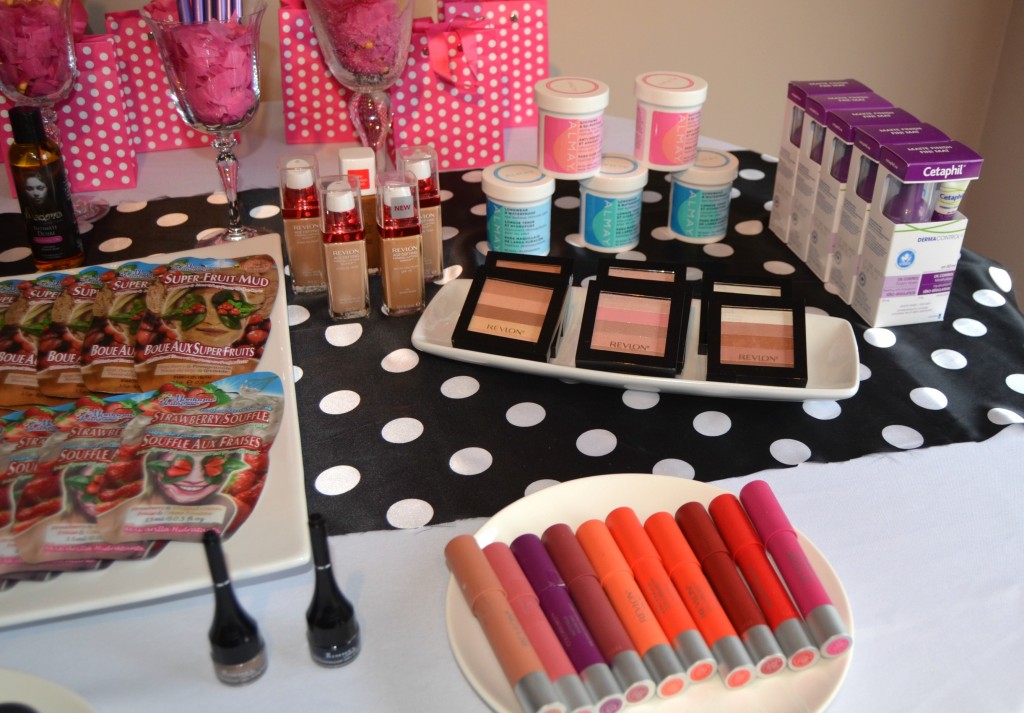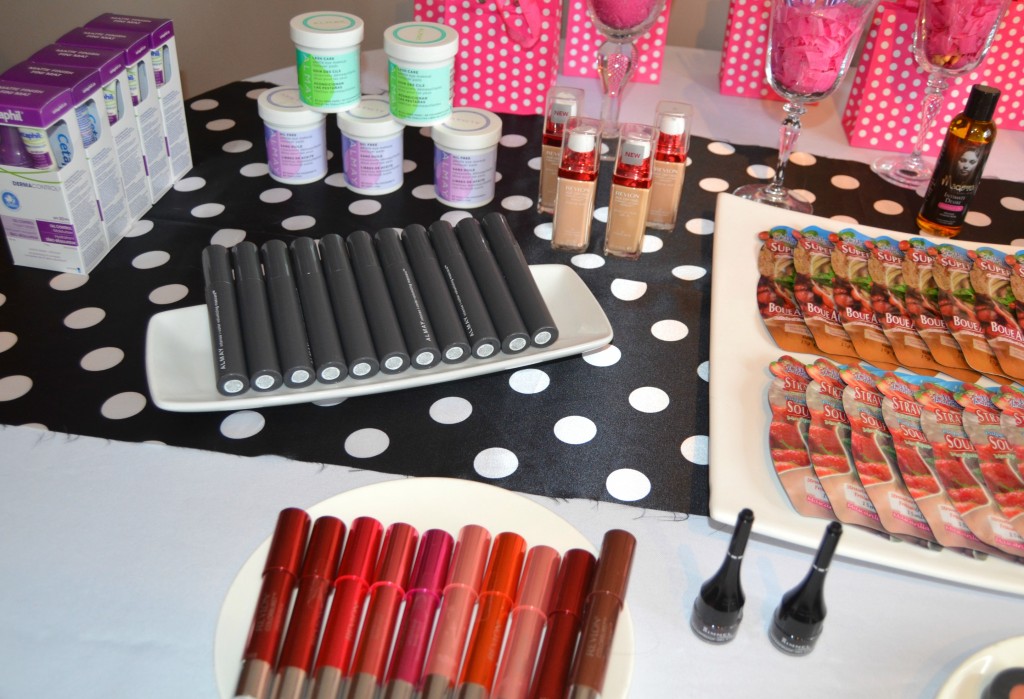 Each guest received an Almay Shadow Softies and Almay Volumizing Mascara to create a unique eye look, along with Revlon Age Defying Firming & Lifting Makeup in their shade selection, Revlon Colorburst Lacquer Balm, Revlon Colorburst Matte Balm and Revlon Highlighting Palette.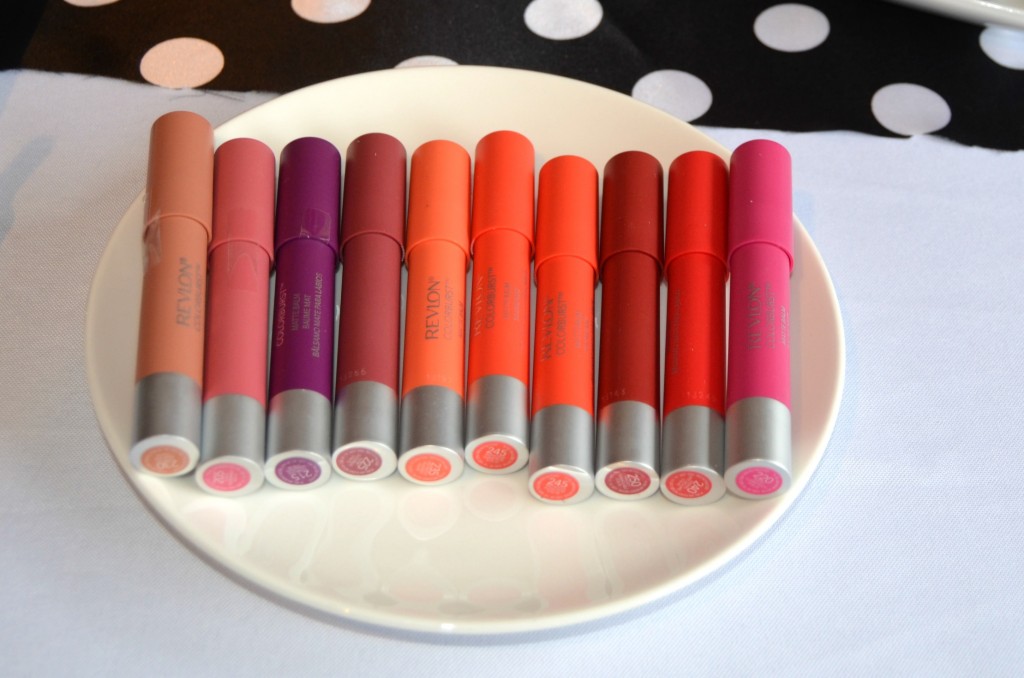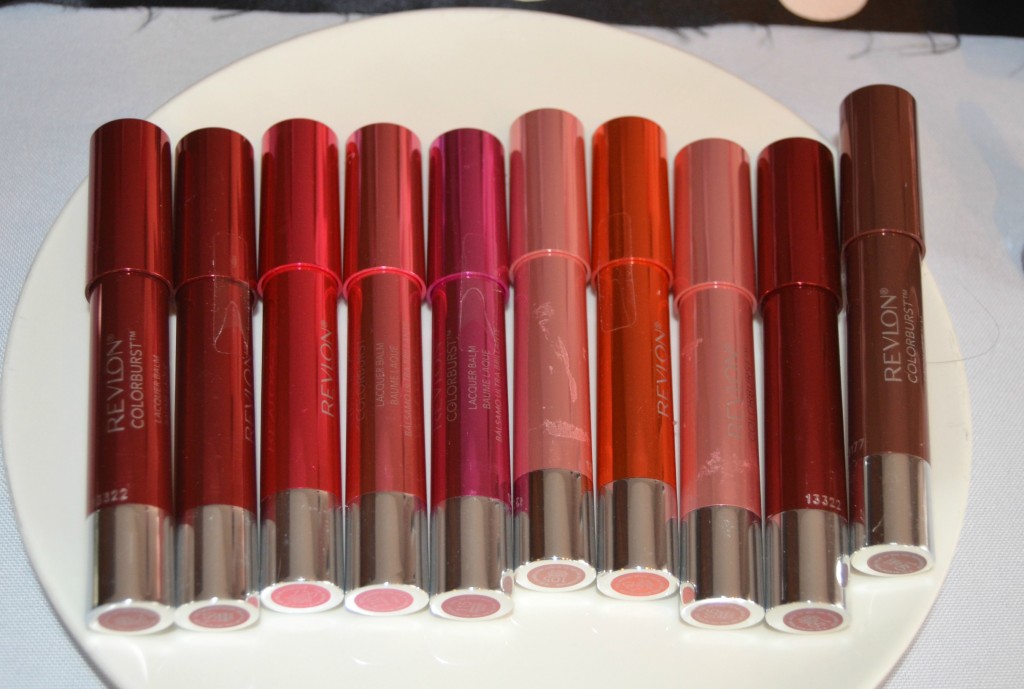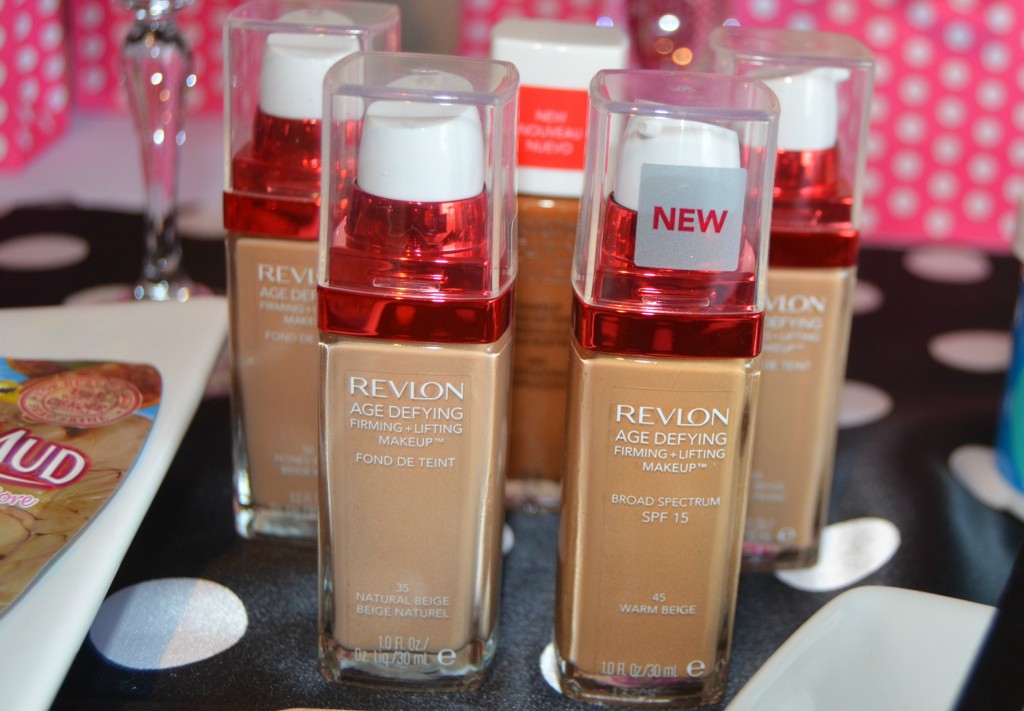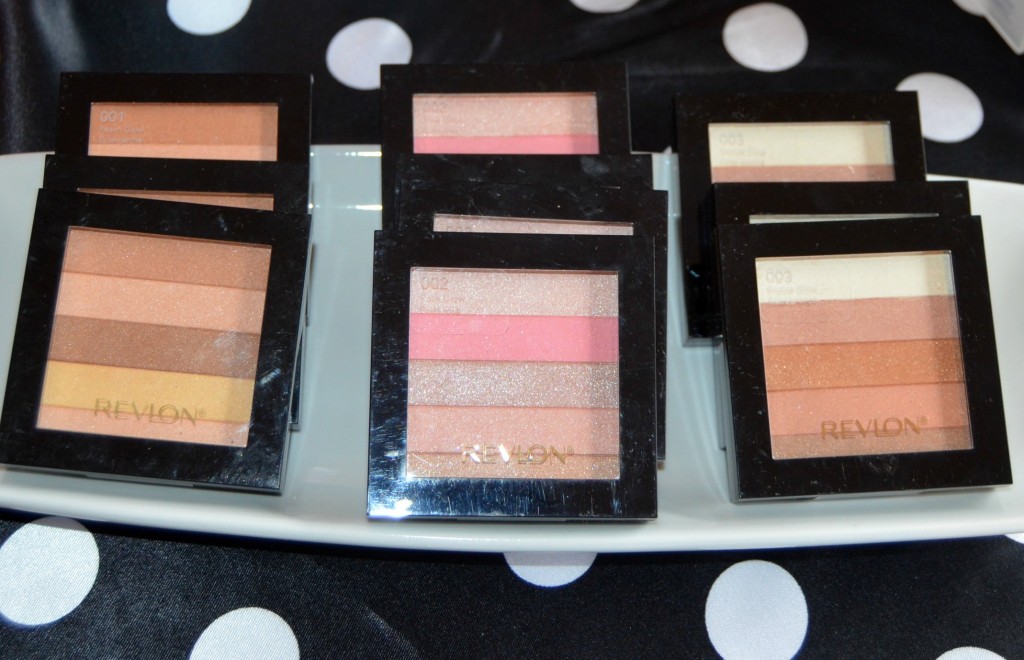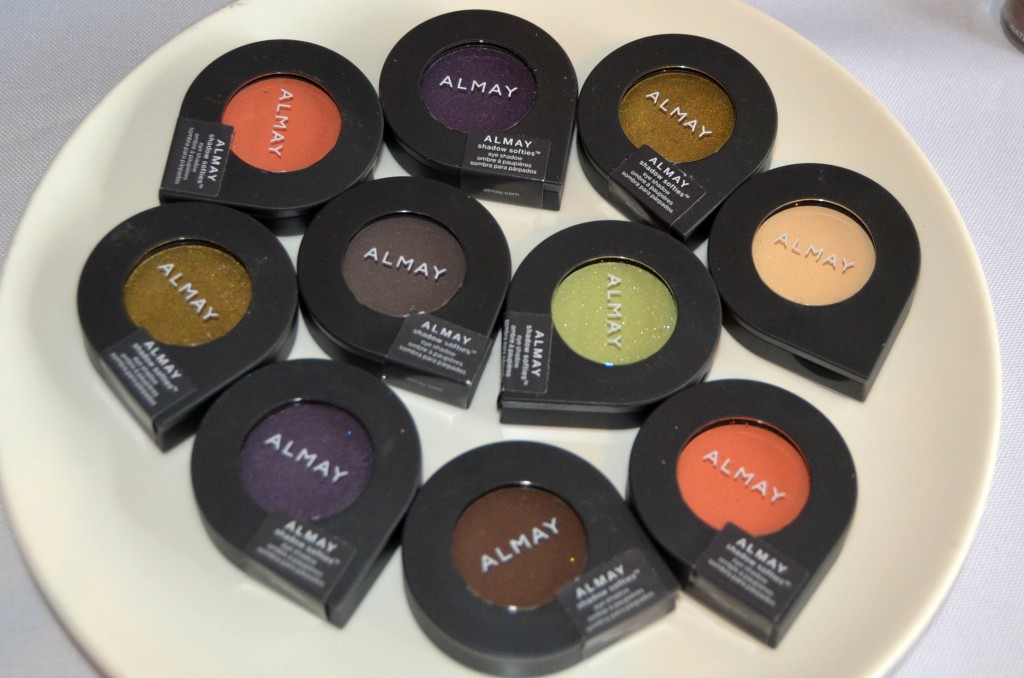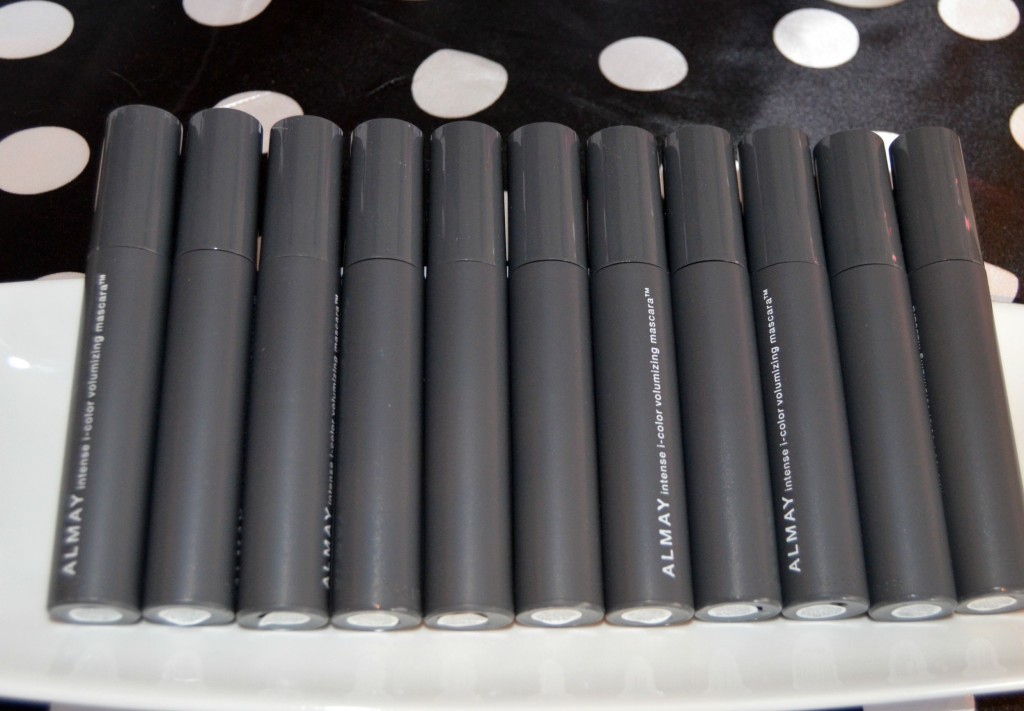 Of course, I didn't want them applying makeup with their fingers so everyone got an assortment of EcoTools and Real Techniques Brush.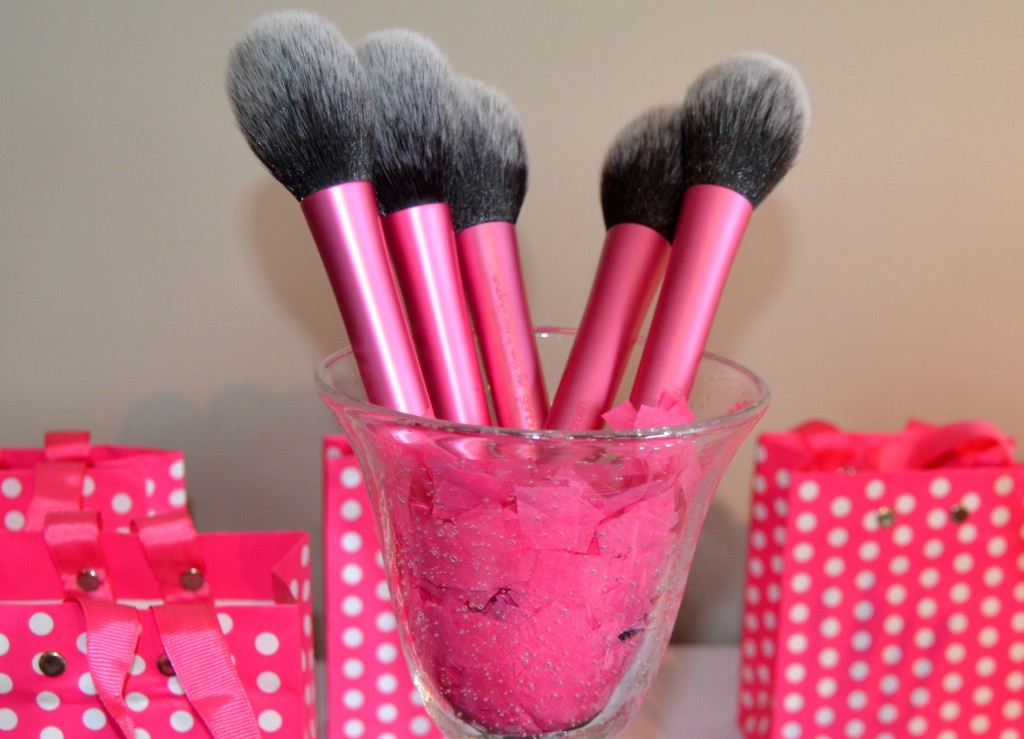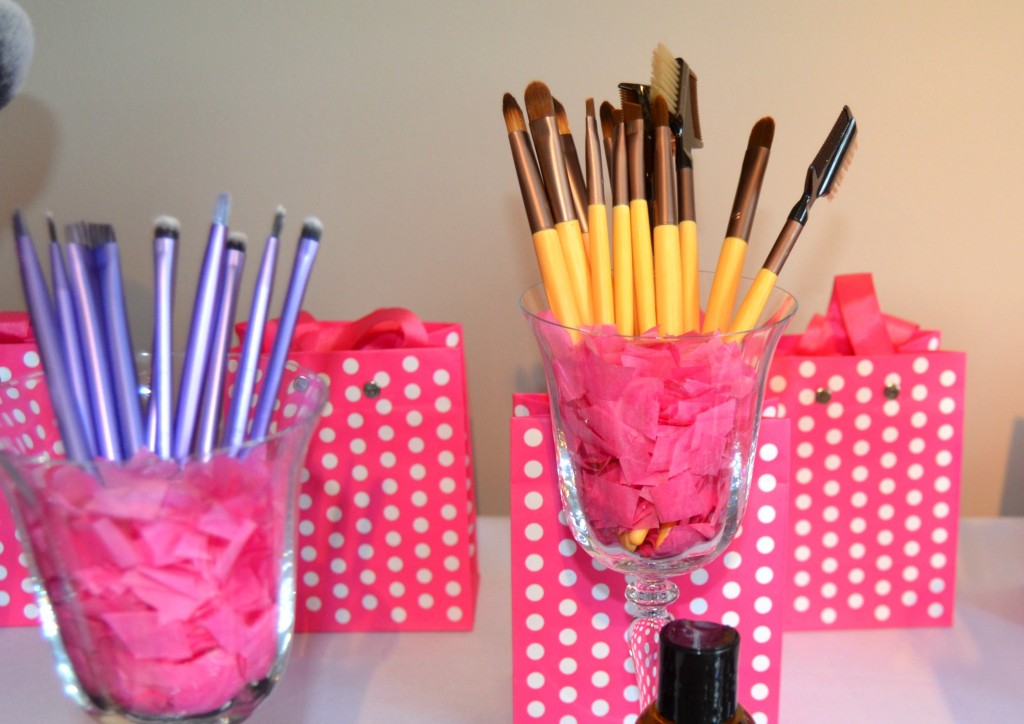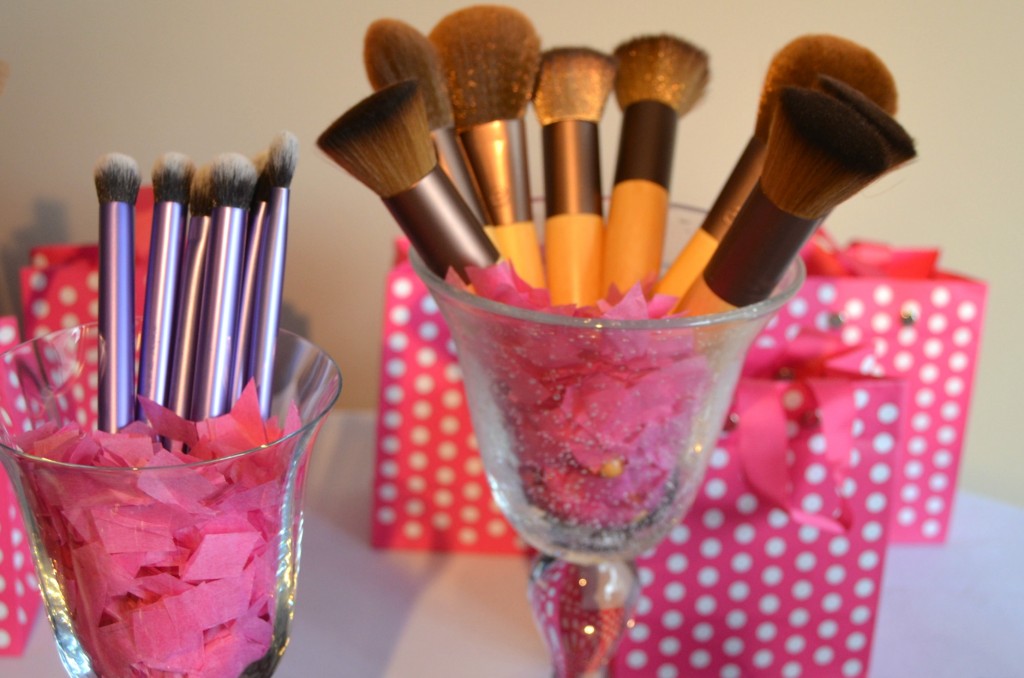 Each team had only 5 minutes to create 2 different looks on each other.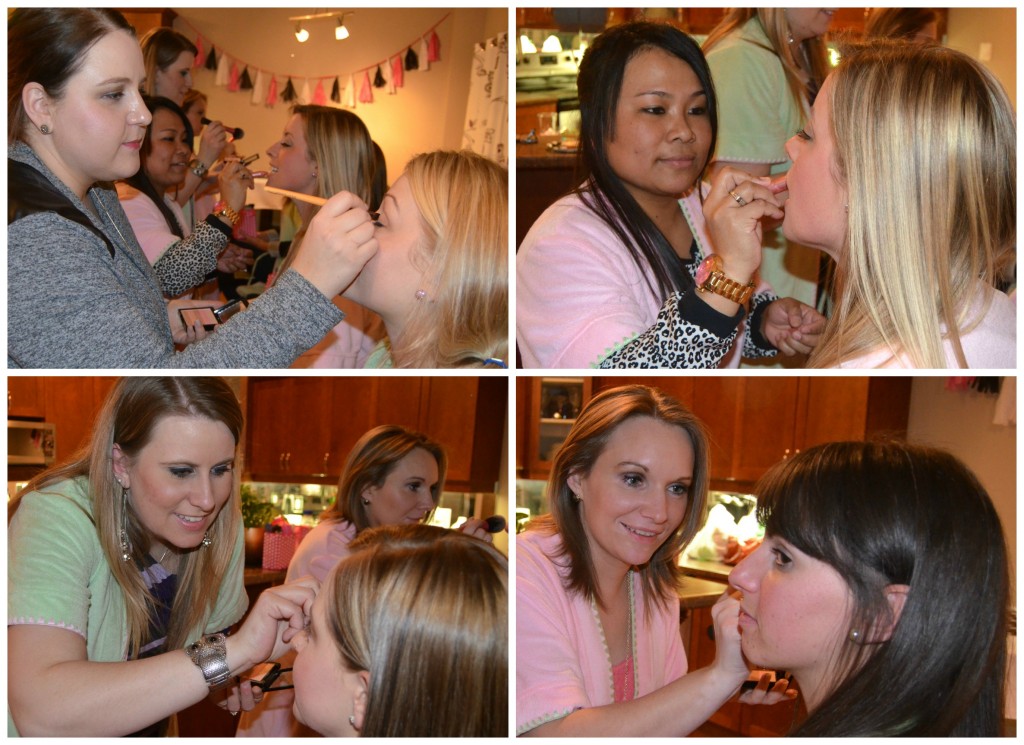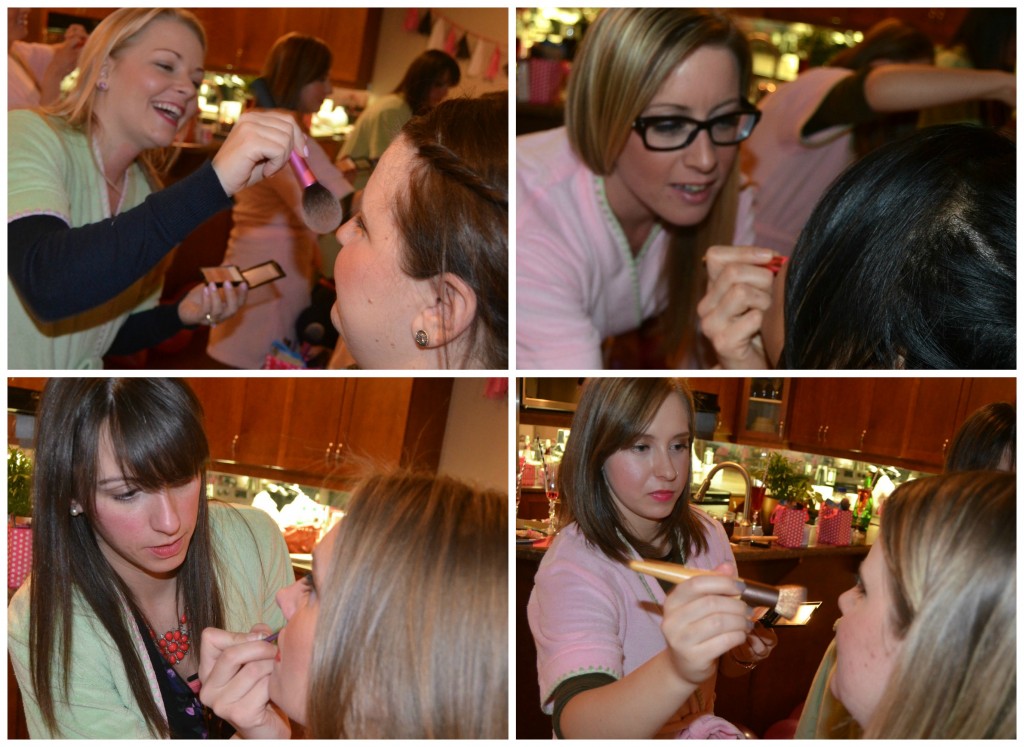 How beautiful are my girlfriends?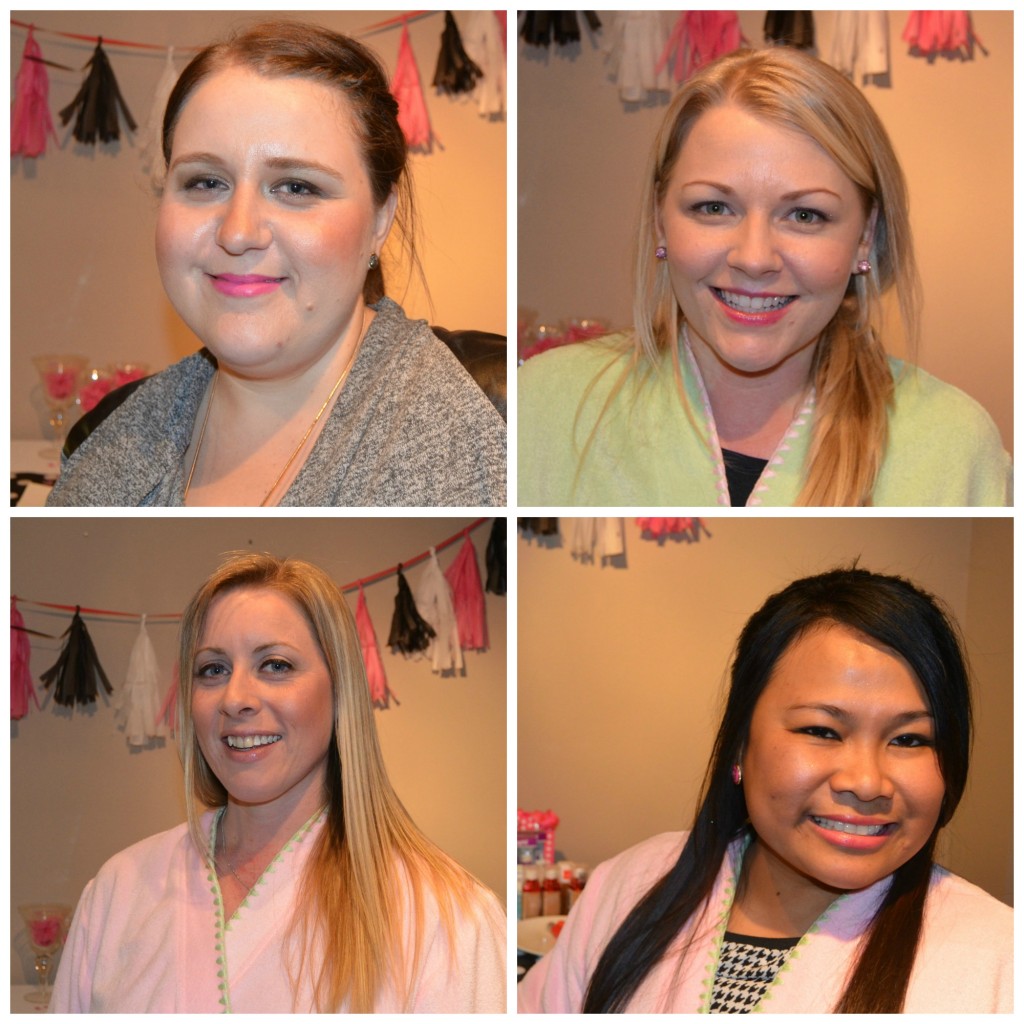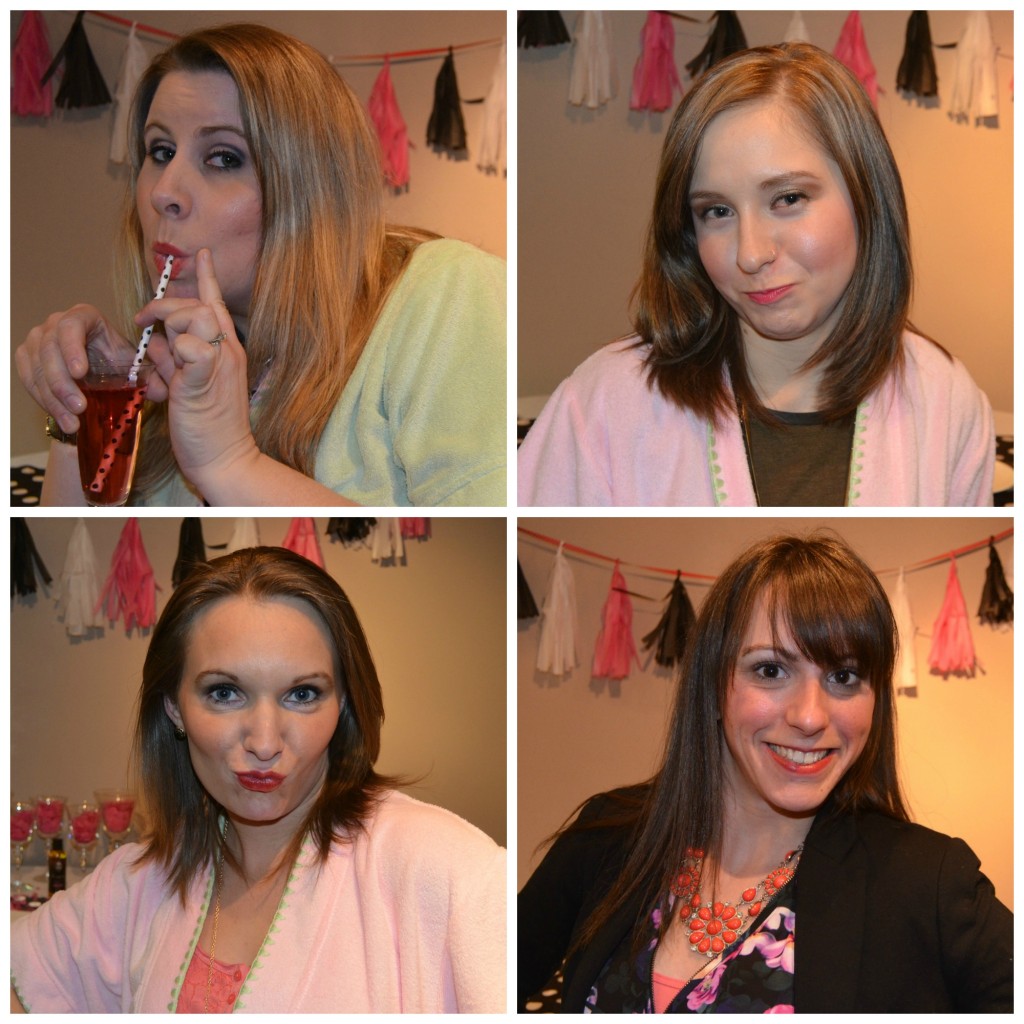 Taking their makeup off at the end of the night will be a breeze thanks to Almay Eye Makeup Remover Pads.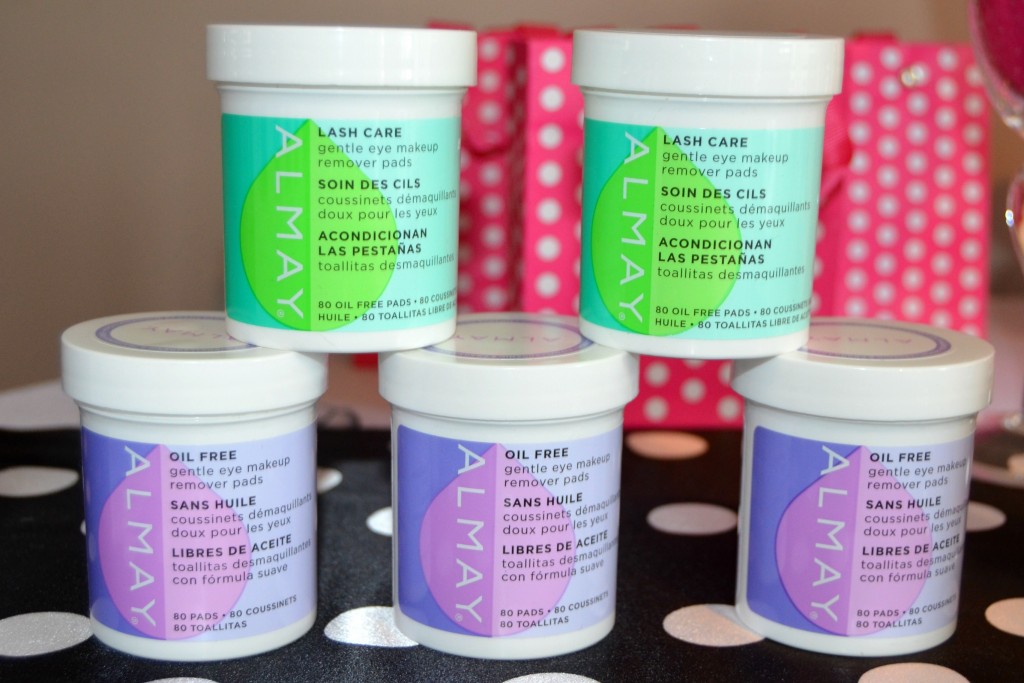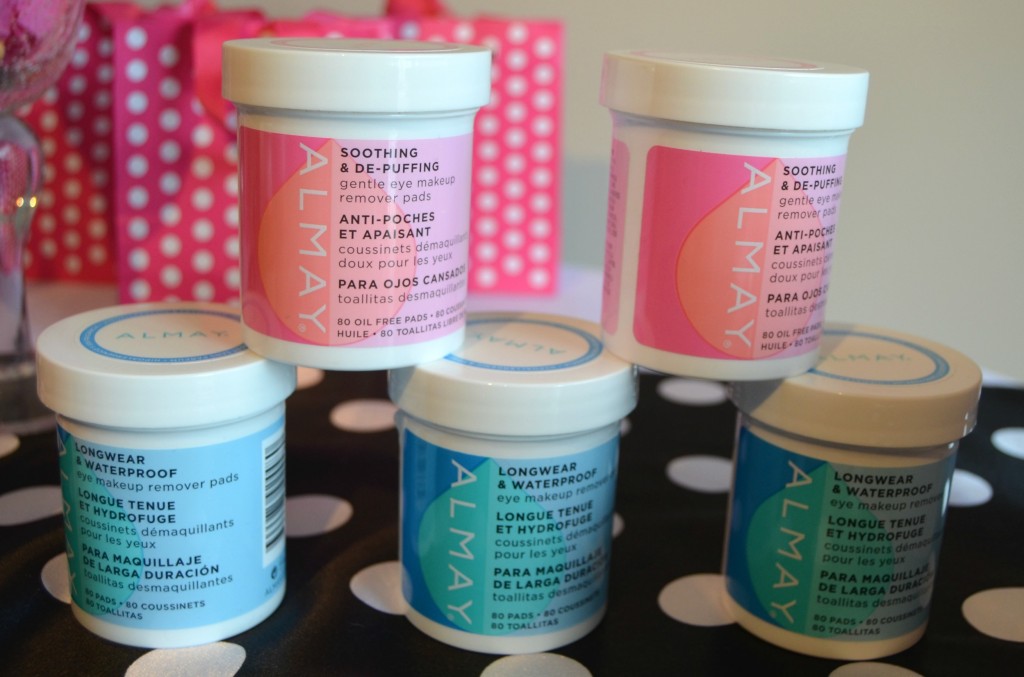 Guest also walked away with Montagne Jeunesse Strawberry Souffle Face Masque, a moisturising and purifying Masque with pulped strawberries and whipped cream to help leave skin hydrated and refreshed. With all the stress of the makeover, Montagne Jeunesse Super Fruit Mud Face Mask is enriched with Goji Berries, the most powerful super fruit around that helps to protect against the drying effects of the environment and stress.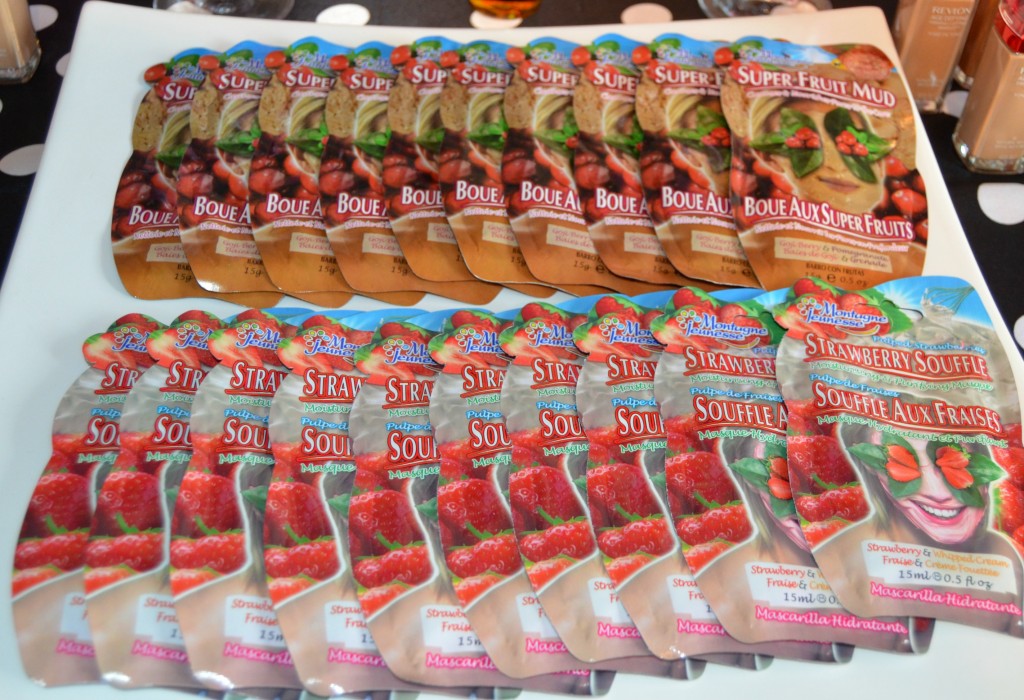 After the makeovers, and since guest were already in teams, we played a few rounds of Heads Up. It's a fun and hilarious game from Ellen DeGeneres Show that you can download on your IPhone. It will be the best $1 you ever spend, trust me. There's 18 different themes in the deck, anything from celebrities, movies, animals, accents, characters, ect and guest take turn guessing the word on the card (aka your phone) from their teammates clues, as its placed on the top of your head, before the timer runs out. You might have to guess a celebrities name, hum a silly song, acting out a dance move, the list goes on. The great part about this app is it keeps a video of your hilarious game play to look back on for your own amusement, or to share on social media. I totally forgot to take pictures, I was too involved in the game.
Last but not least, The Revlon Parfumerie Nail Station. Guest got to pick out their favourite shade, paint each other's nail/ or their own and take home their new shade for touch-ups and to enjoy time and time again.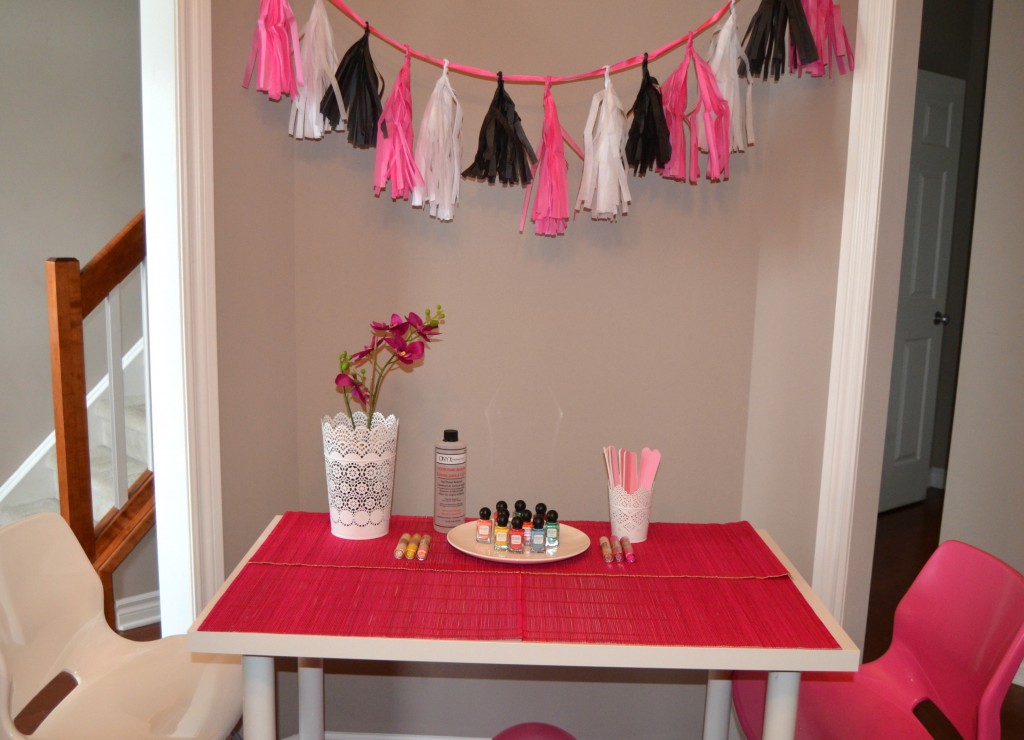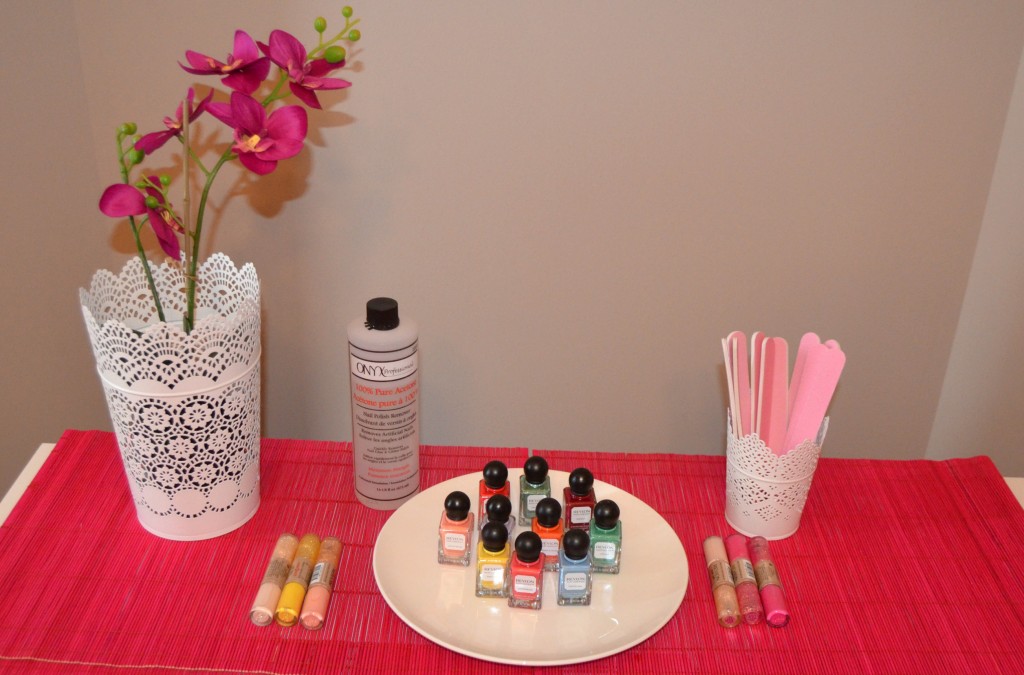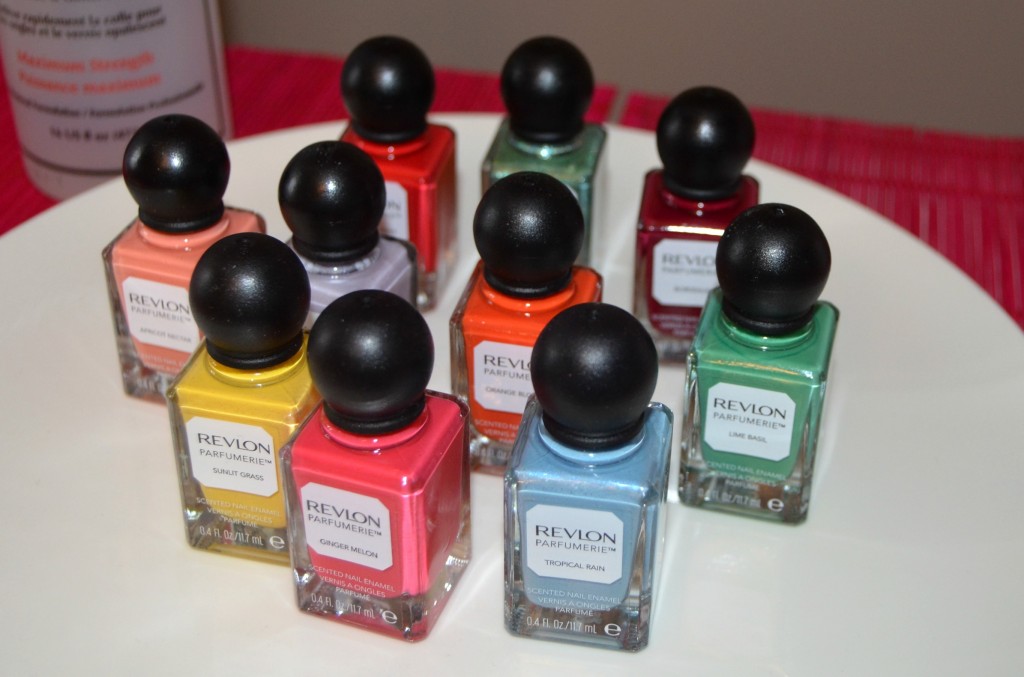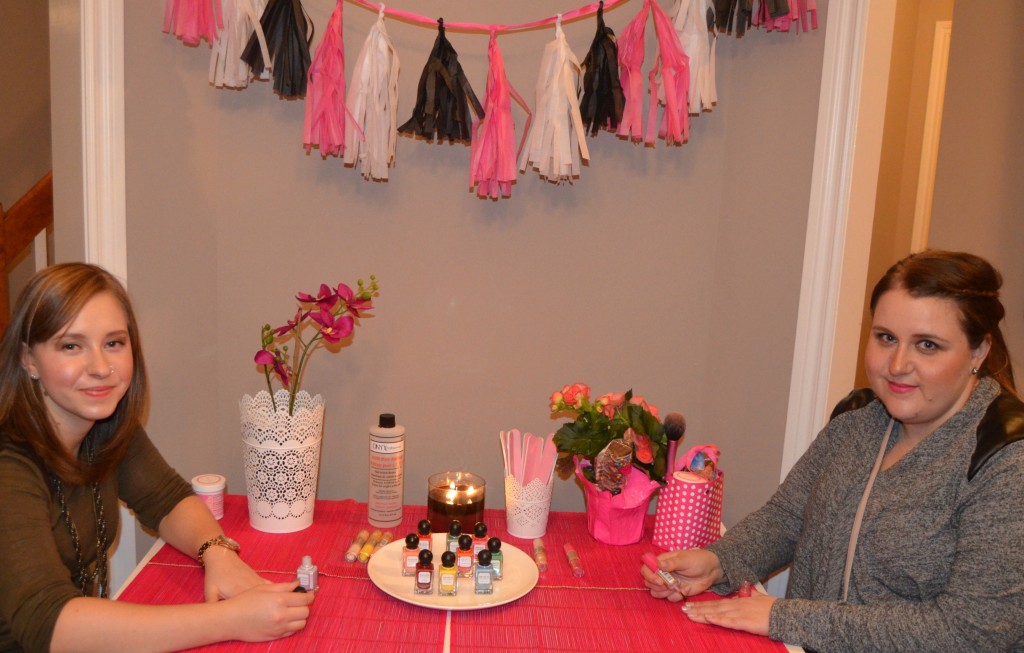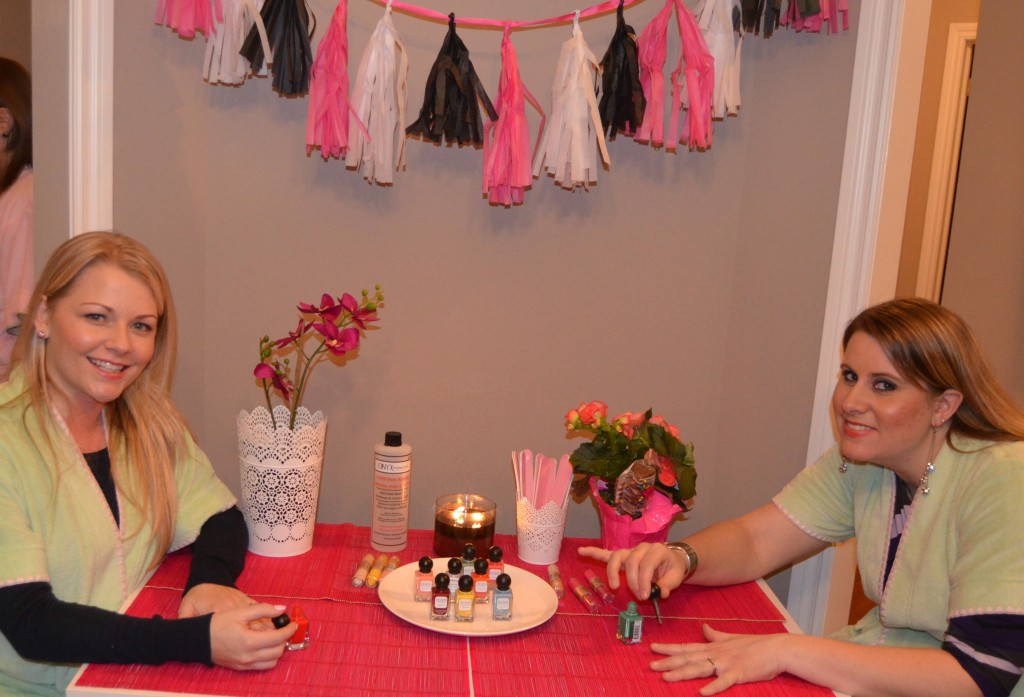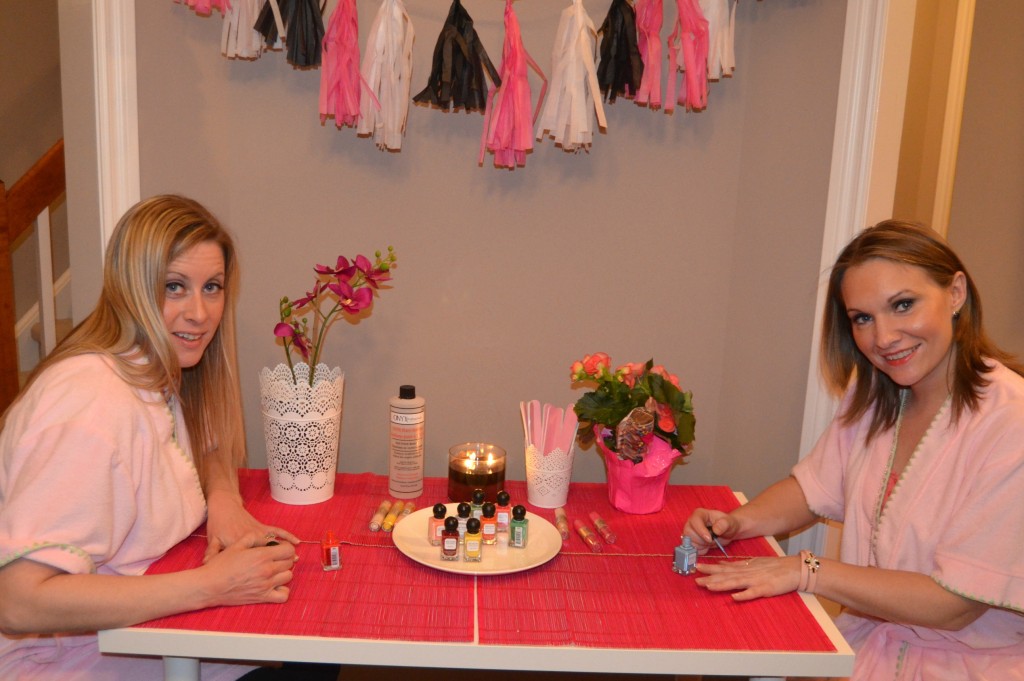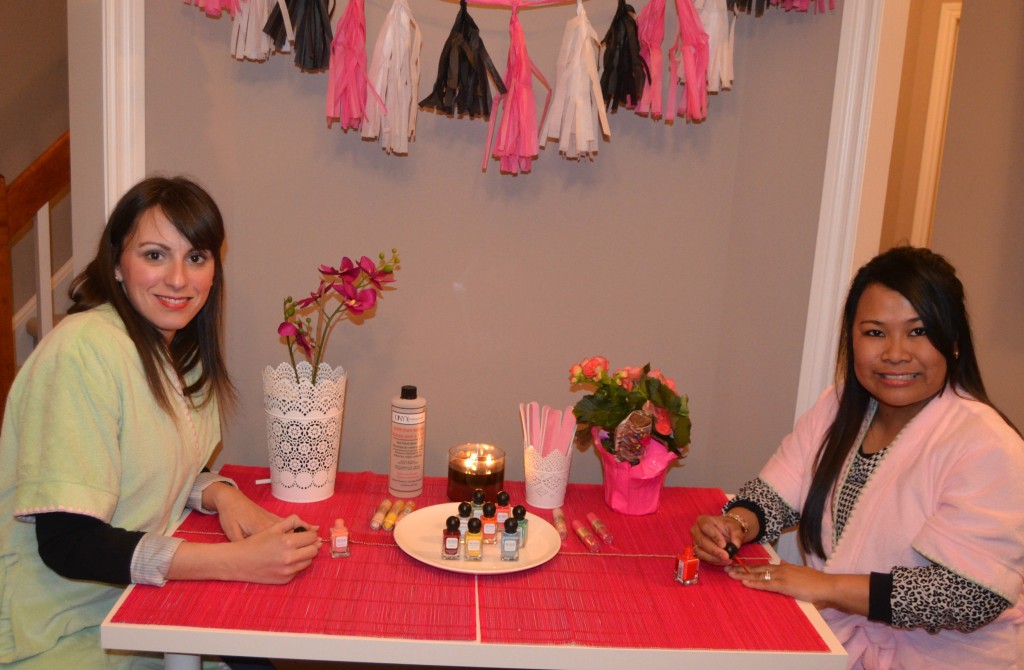 I hope this gives you some inspiration to host your next girl's night in and to special thanks to all my amazing and supportive sponsors; Kreative Kupcake Designs, Le Petit Bonbon, Skinnygirl Cocktails,  Fresita, Revlon, Almay, EcoTools and Real Techniques