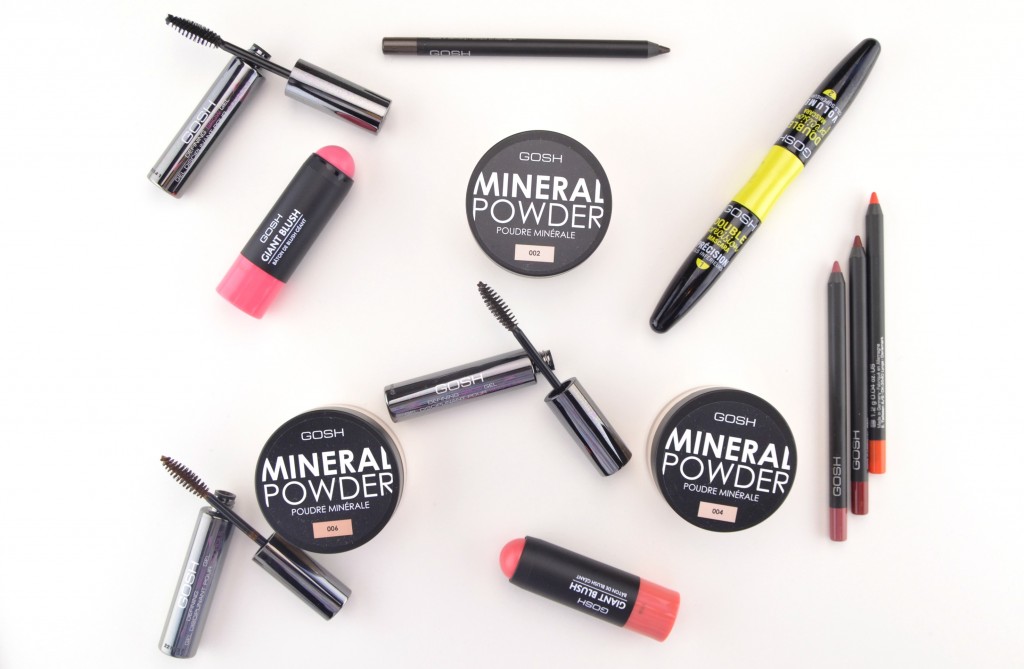 Statement brows and colour kissed cheeks

It's officially Fall, and with that comes new cosmetic launches. This season, GOSH offers a wide variety of colours keeping up with the latest trends and fashion. GOSH Fall and Winter 2014 Collection provides everything you need to create the perfect statement brow, colour kissed cheeks and luminous, flawless skin. The collection features 3 new defining brow gels, a velvet touch eyeliner, a double precision mascara, crazy volume mascara, 3 new velvet touch lip liners, 3 giant blushes, 3 new mineral powders, along with 3 new nail lacquers.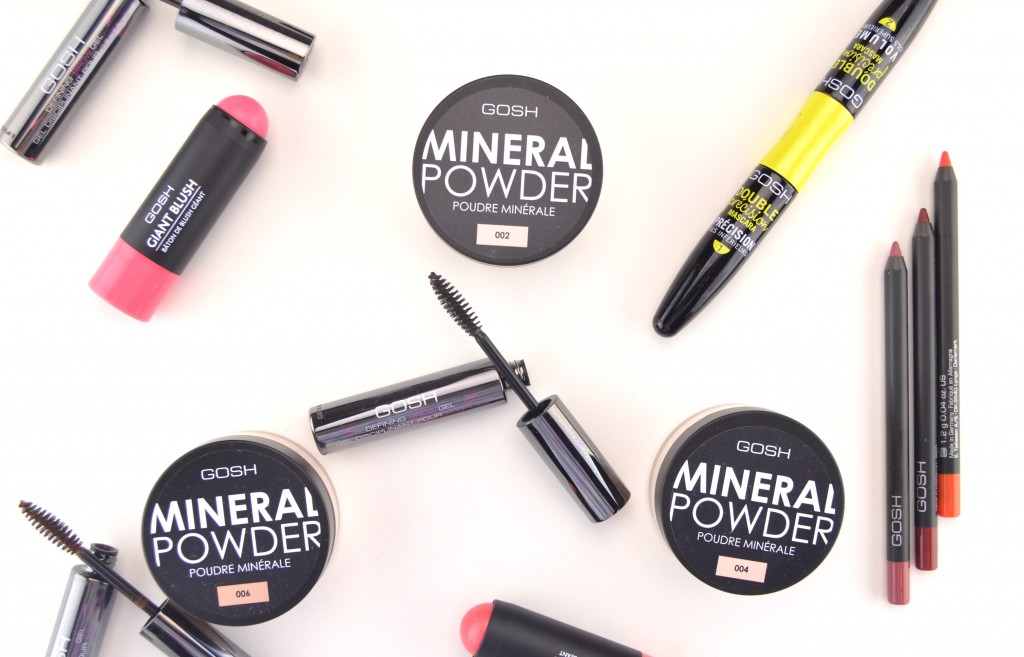 Creating the perfect statement brow is easy with the new GOSH Defining Brow Gel. It combines both colour and gel to help shape, lift and define the brow hairs, while adding just a hint of colour for an easy to use, fuss-free application.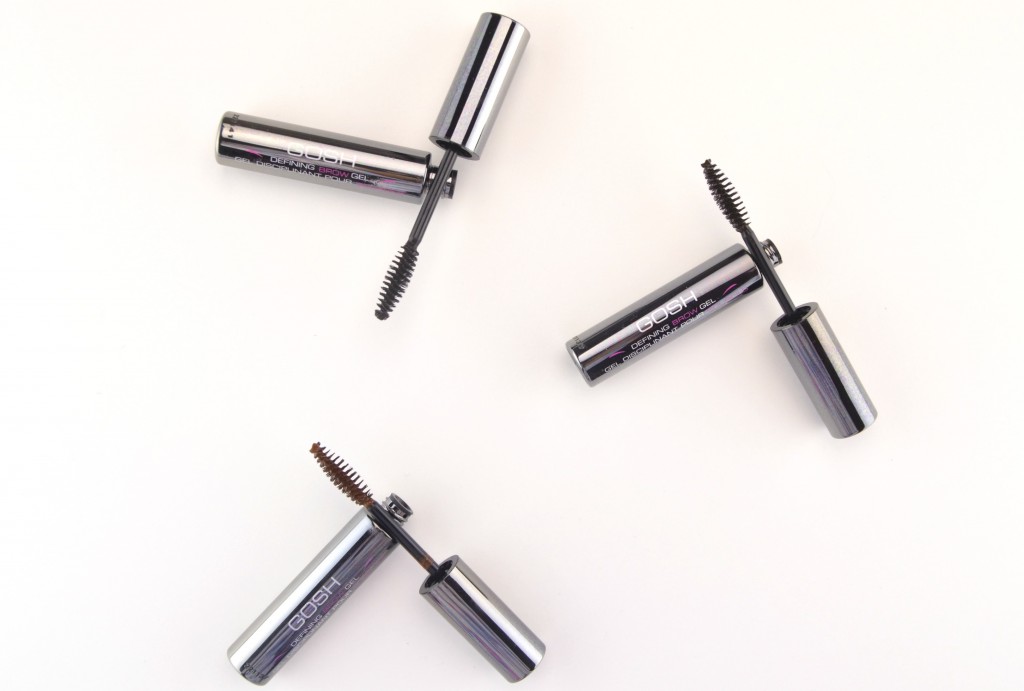 We all know the importance of filling in our brows, but sometimes filling them in, just isn't enough. We need a good gel to hold those hairs in place, but the thought of adding another step into our daily makeup routine, just isn't an option. The GOSH Defining Brow Gel is a 2 in 1 product, adding both colour and holding the hairs in place. The wand adds the perfect amount of colour onto the hairs while the transparent gel separates and holds each hair in place. Its lightweight formula never clumps the hairs all together and doesn't leave them looking or feeling flaky or sticky. It does an excellent job at holding each hair in place throughout the day. It retails for $15 in shades of Black, Brown and Light Brown.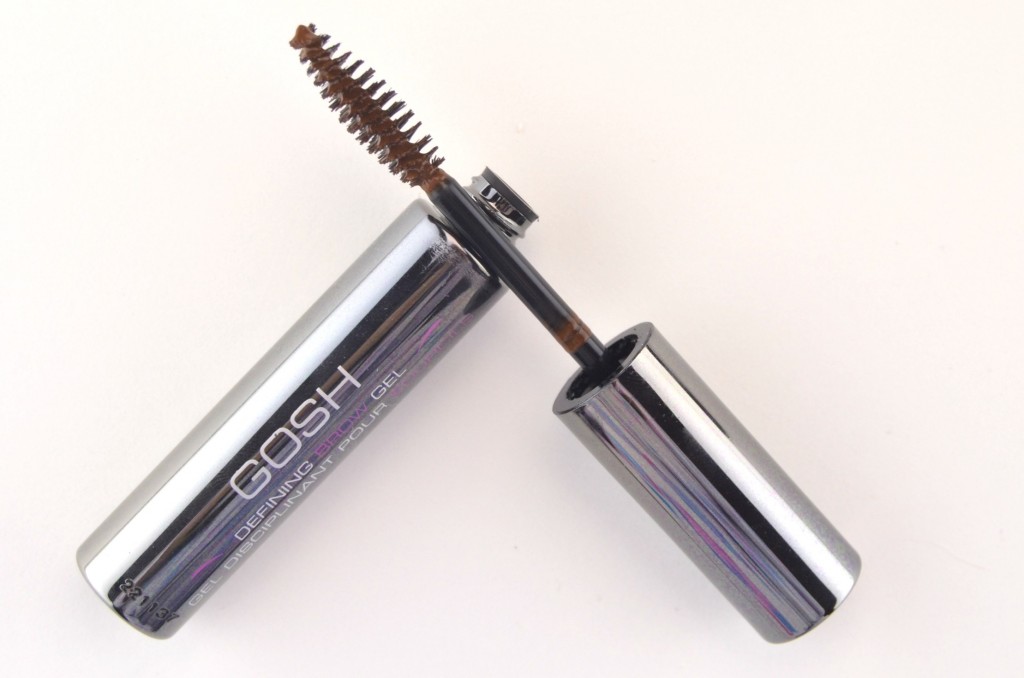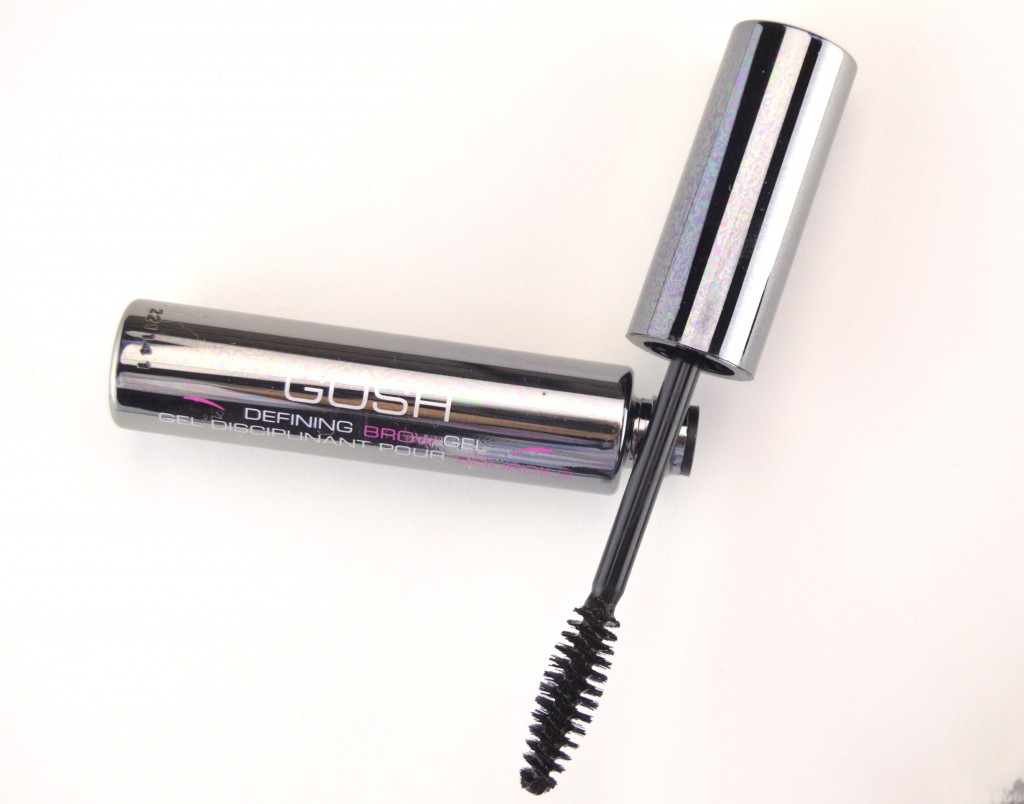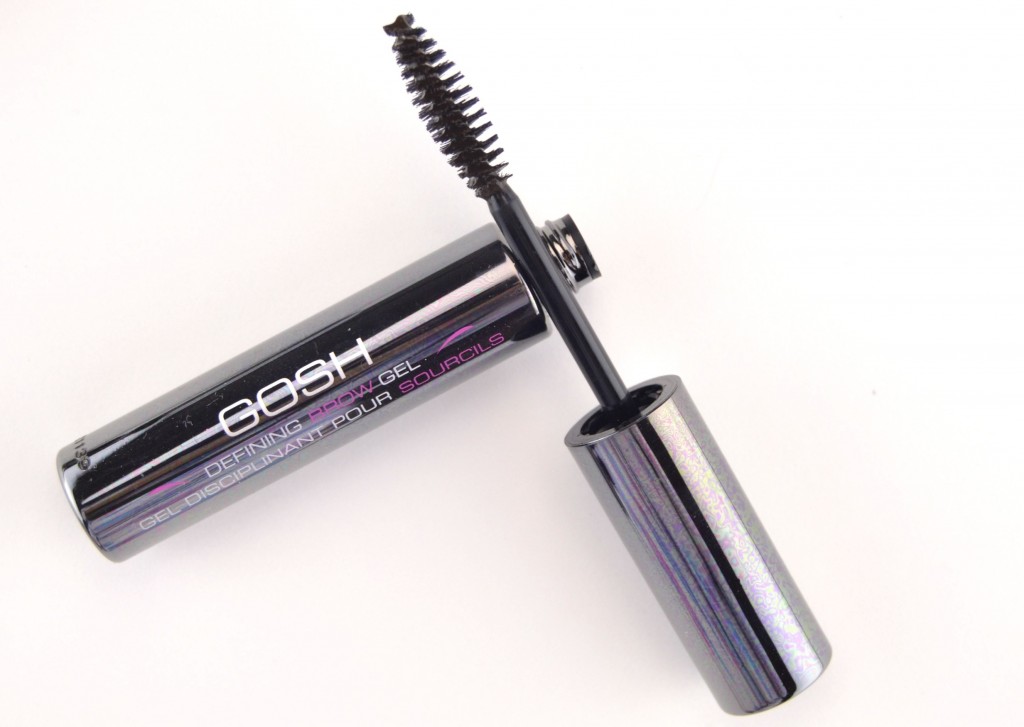 Sometimes all you need is a define lashline. GOSH Velvet Touch Eyeliner contains vitamin E and jojoba oil for a creamy, soft and smooth application. It's waterproof formula stays put the entire day without smudging, creasing or flaking.
GOSH Velvet Touch Eyeliner has an incredibly creamy, velvety texture that glides across the lid almost effortlessly. It's almost too creamy to use on your tightline or waterline, but works beautifully as an all-over shadow base. It blends out easily, is unbelievably blendable and it dried fairly quickly. It's highly pigmented, with true opaque colour in one easy swipe. Once dried, it's set for the day. It doesn't budge or transfer and its lightweight finish is comfortable to wear the entire day. It comes in a new shade, Rebellious Brown and retails for $12.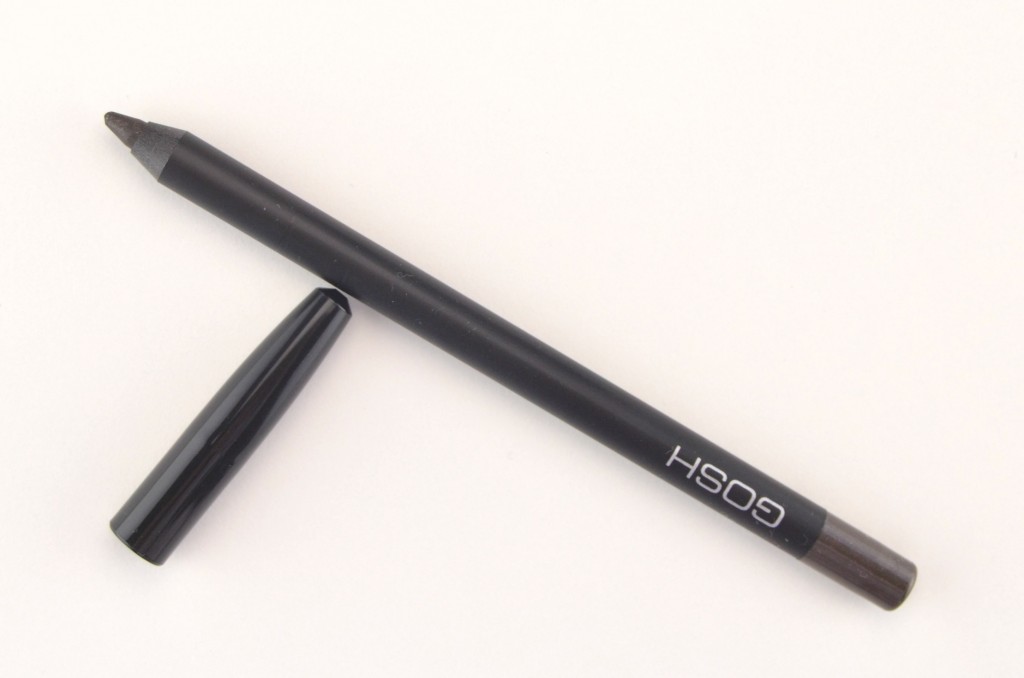 How many of us use several mascaras a day, cause one on its own doesn't offer us all the results we're looking for? The new GOSH Double Precision Mascara features two brushes, the larger brush helps to add extra volume to the upper lashes, while the smaller brush allows for individual definition to the lower lashes, helping you create long, luscious lashes with extreme definition with only one mascara.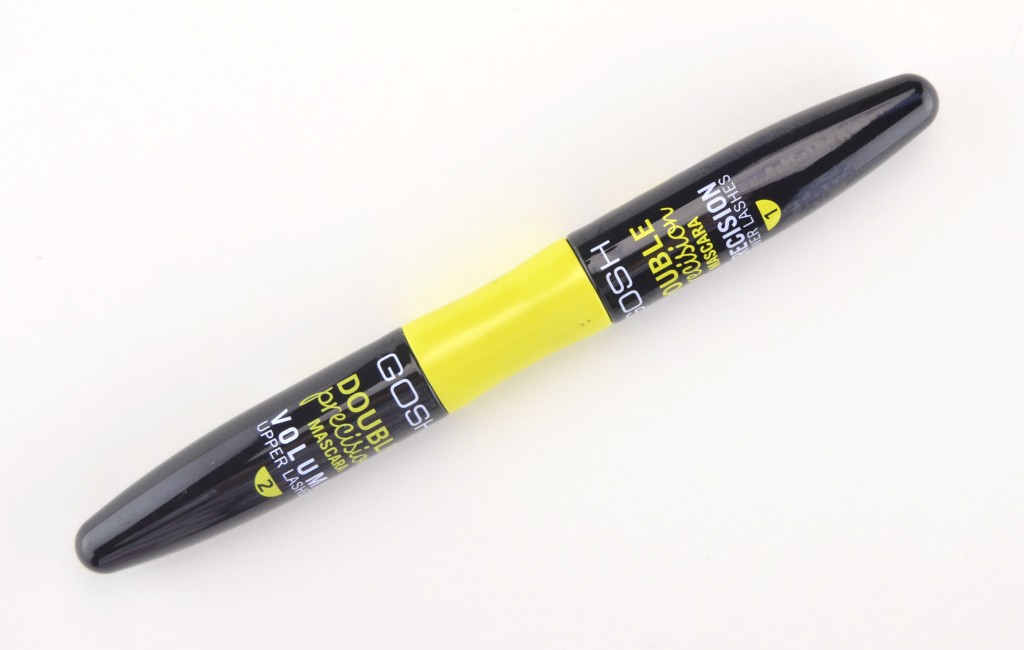 GOSH Double Precision Mascara nylon fiber brushes help to provide exception length and volume for the appearance of thicker, fuller lashes in a few each swipes. The bristles cover each lash with intense black finish that doesn't clump, no matter how many coats you apply. The smaller brush is perfect for applying mascara to the lower lashes, as it easily combs through lashes and gives definition thanks to its wide teeth spaces. It easily separates your lower lashes without leaving product under your eyes and gives a length to your lashes without clumping.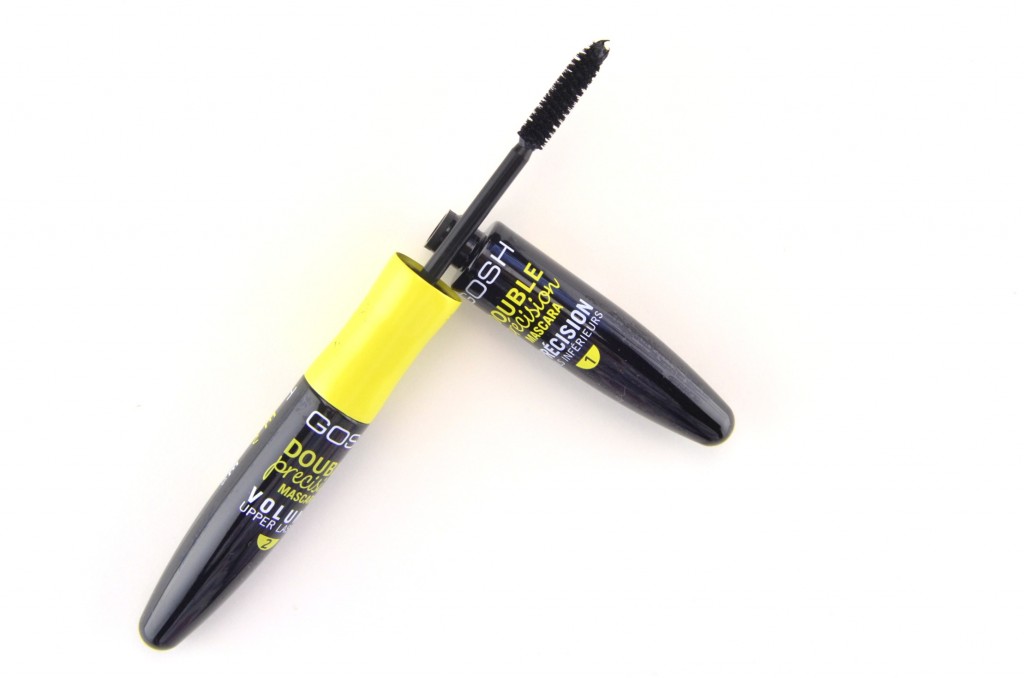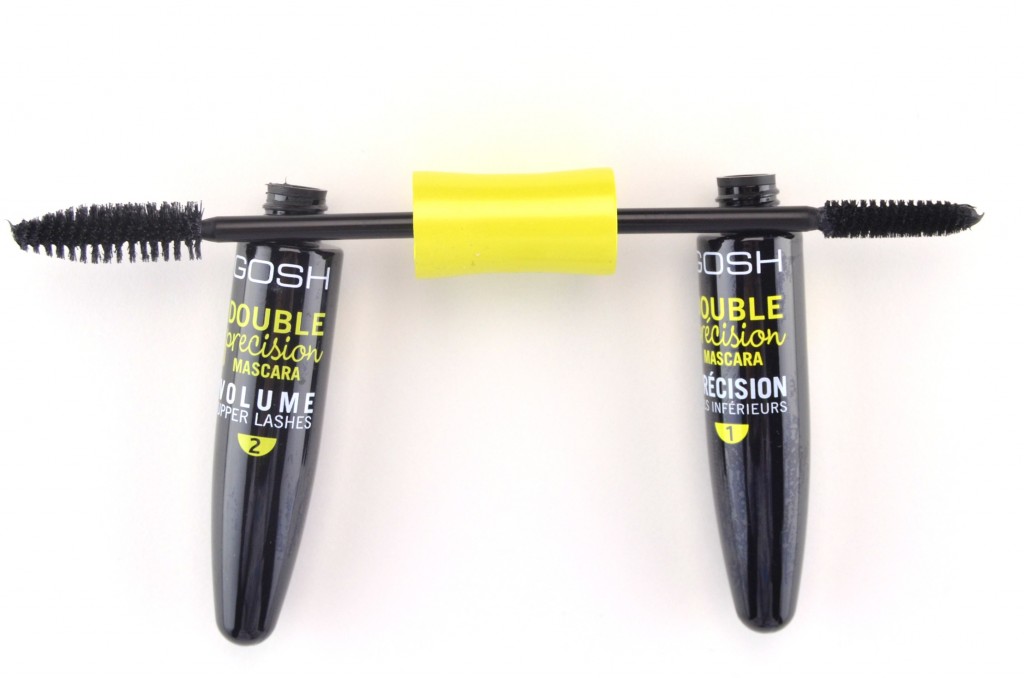 No look would be complete without a bold lip. It's important to line the lips with a good lip liner to not only prolong the wear of your lipstick, but to keep the lipstick from bleeding and feathering outside the line. The GOSH Velvet Touch Lip Liner is soft and flexible for easy application, providing a perfect edge each and every time. It features a unique wax formula that helps prevent bleeding and contains vitamin E and jojoba oil to keep lips moisturized and hydrated.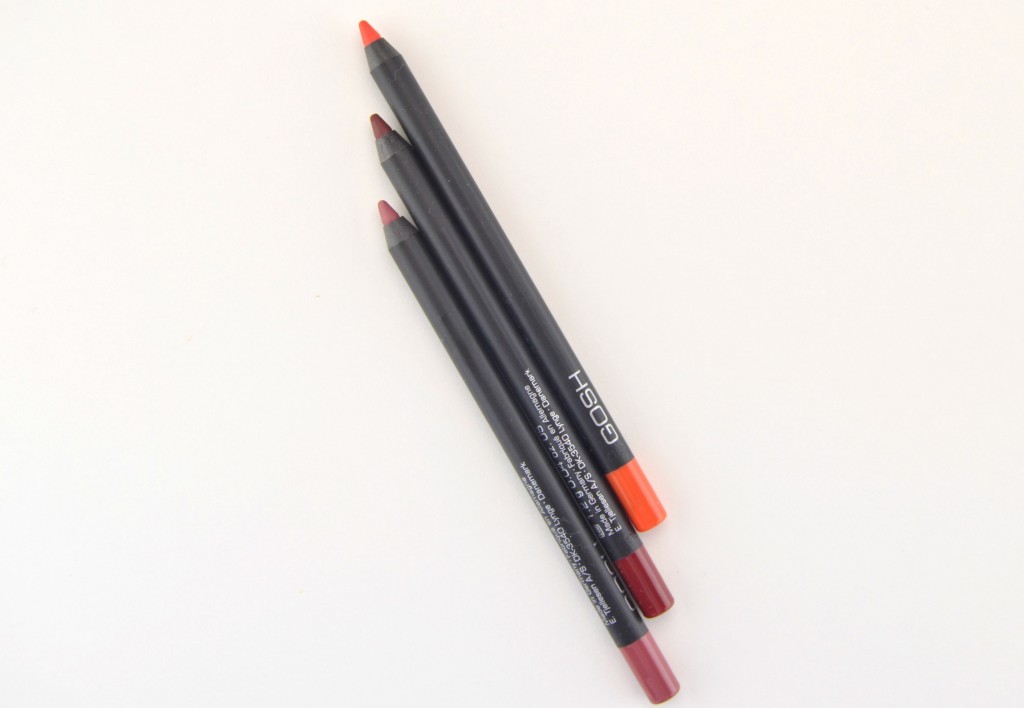 GOSH Velvet Touch Lip Liner has a rich and creamy texture that helps nourish the skin and ensure smooth and easy application. It glides across the lips without pulling or tugging on the skin, while providing full, opaque colour in one easy swipe. It acts beautifully as a base before applying lipstick, but also acts as a barrier to ensure lipstick doesn't bleed. It is extremely comfortable to wear the entire day without feeling dry or settling into fine lines and its waterproof formula provides hours of budge free staying power. It retails for $10 in 3 new shades of Antique Rose, Cardinal Red and Flirty Orange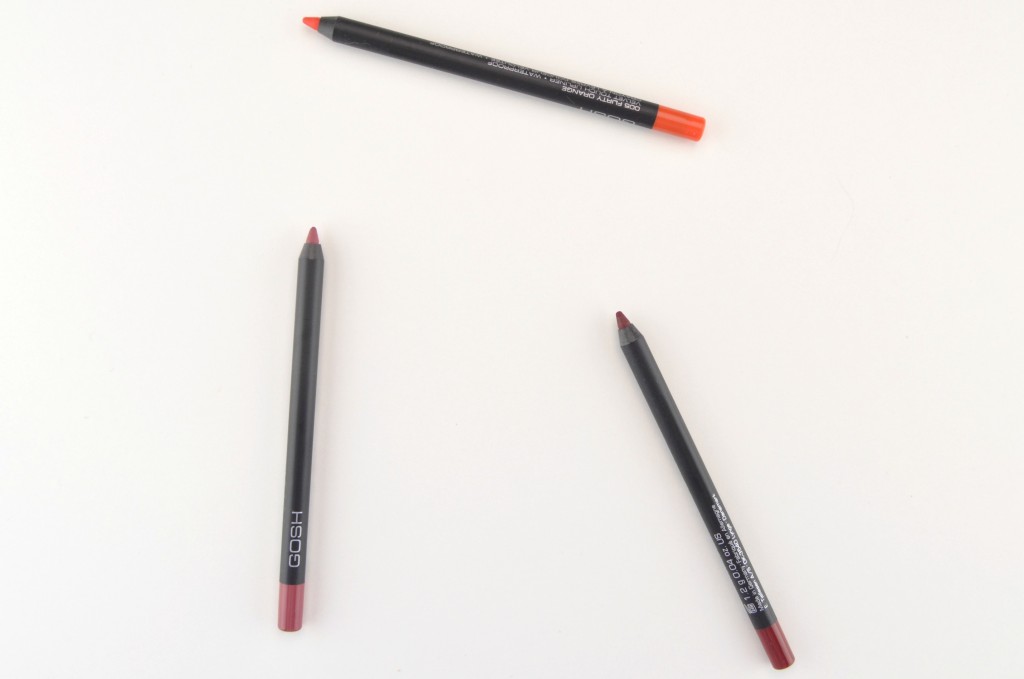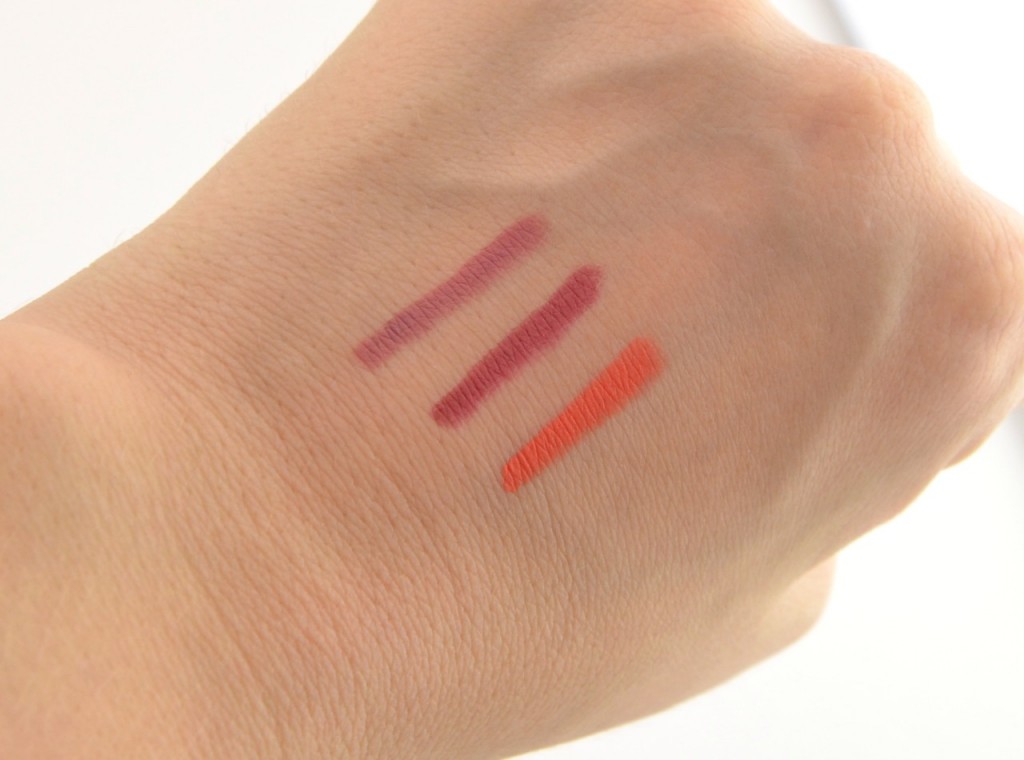 I always thought of mineral powders as more of a summer product, due to its weightless formula, light coverage and ability to combat shine, boy was I wrong. The GOSH Mineral Powder has a light and silky texture, which we'd expect from a mineral powder, but with a medium to full coverage that still offers a natural matte finish. It also contains titanium dioxide to help protect skin against the sun's harmful rays.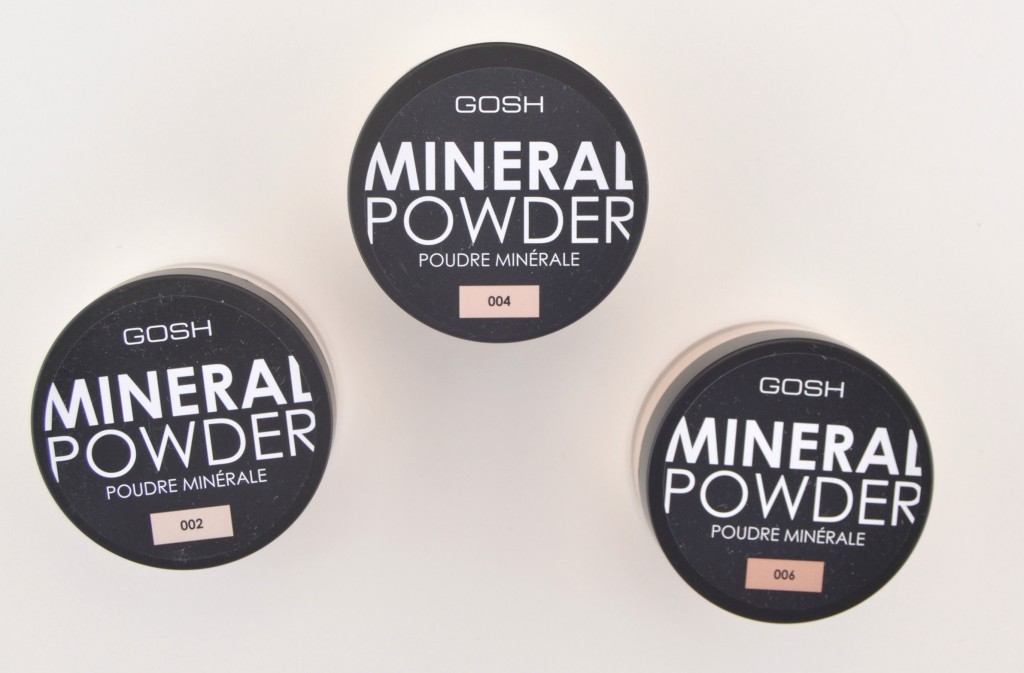 GOSH Mineral Powder comes perfectly packaged in a twist type jar allowing the perfect amount of powder to be released each time. It has a finely milled, silky formula that provides a medium coverage, but can be layered to achieve a slightly higher coverage. Within seconds it helps to even out skin tone and acne scars, breakouts and redness are covered without looking too heavy. Its lightweight texture allows skin to breath without looking cakey and provides a smooth, flawless finish. It does an excellent job at controlling shine, without leaving skin dry or dehydrated. Because of it weightless formula, it also works beautifully over your favourite foundation as a setting powder. It helps to mattify and extend the wear of foundation by an hour or two. It retails for $22 in shades of Ivory, Natural and Honey.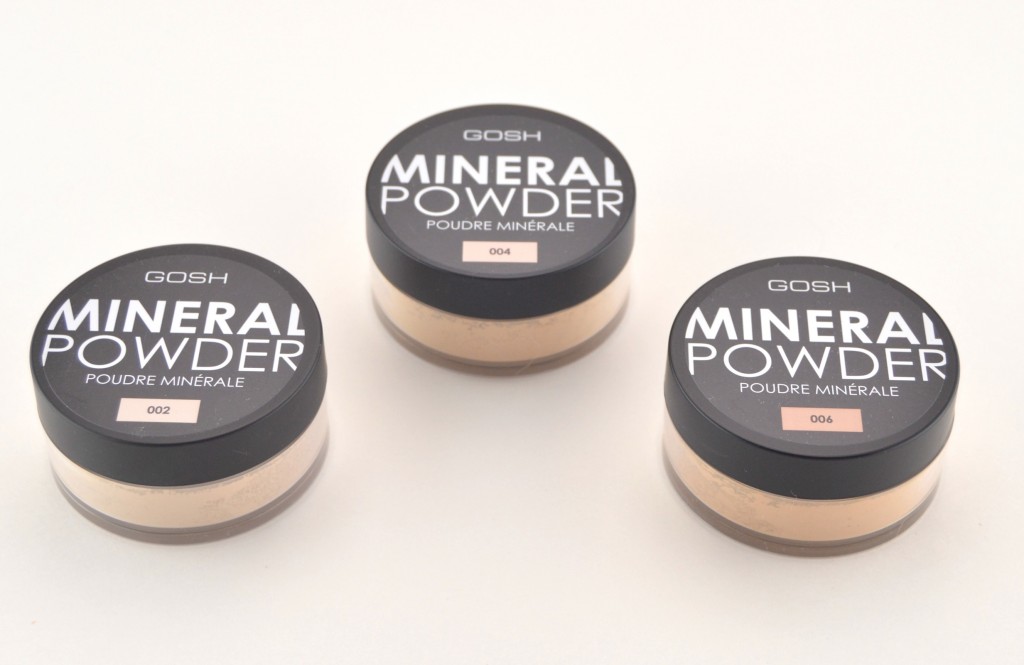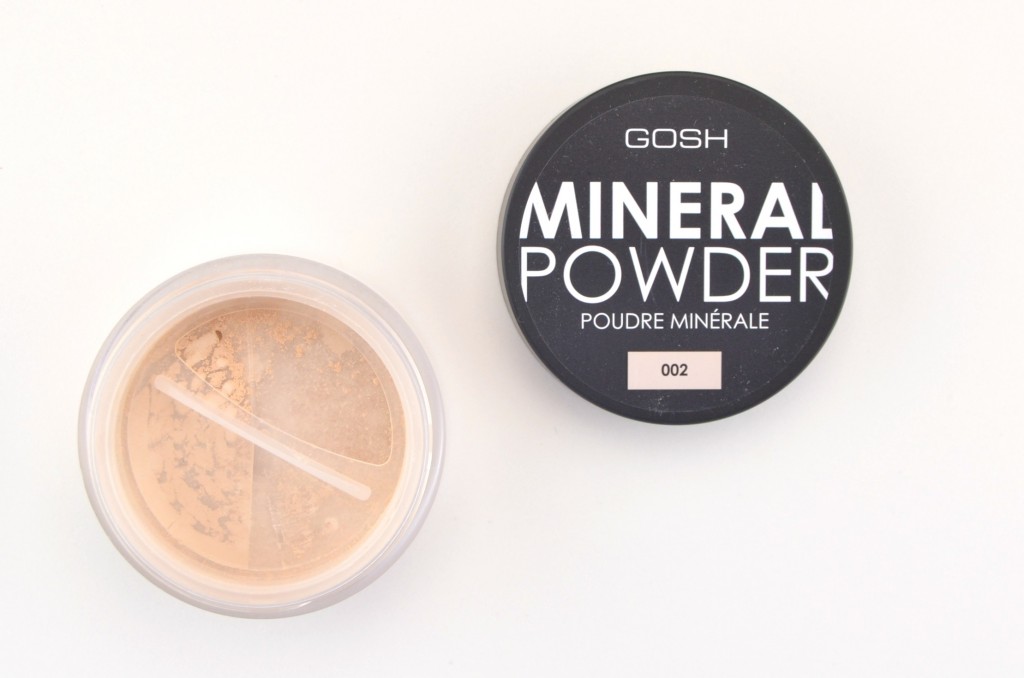 Blush sticks have been all the rage for the past year and by the looks of it, they're here to stay. GOSH Giant Blush is supersized and has a cream-to-powder formula. It helps to add a soft touch of subtle colour to the cheeks with a silky texture that's extremely easy to blend. This hand stick allows you to effortlessly apply the blush directly to the skin for natural glow or apply to a stippling brush for an added pop of colour.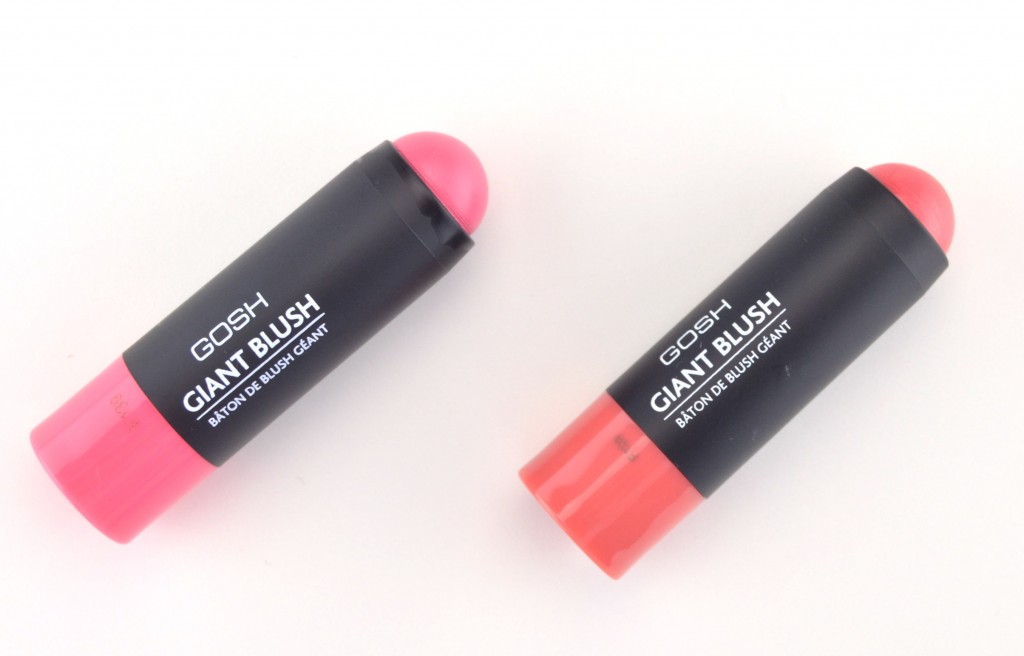 GOSH Giant Blush is much like the Clinique Chubby Stick, but with a lower price point. It has a rich and creamy, satin texture that applies like a cream blush, but sets to a powder finish within seconds. The cream formula glides over the skin seamlessly, blends out to a soft glowy finish that's dewy, not overly powdery. It's extremely pigmented, providing true opaque colour in a single swipe. Its silky texture makes is extremely easy to apply with only your fingers or straight from the stick, but also works equally as nice with a brush. It keeps skin moisturized and doesn't cling to dry areas, feel or look greasy and lasts for a solid 8 hours without fading. It gives a healthy, glowing finish to the cheeks without emphasising pores. Its lustrous formula is so hydrating that it could also double as a lippie, I love multi-purpose products. It retails for $18 in 3 new shades of Shy, Passion and Pink Parfait.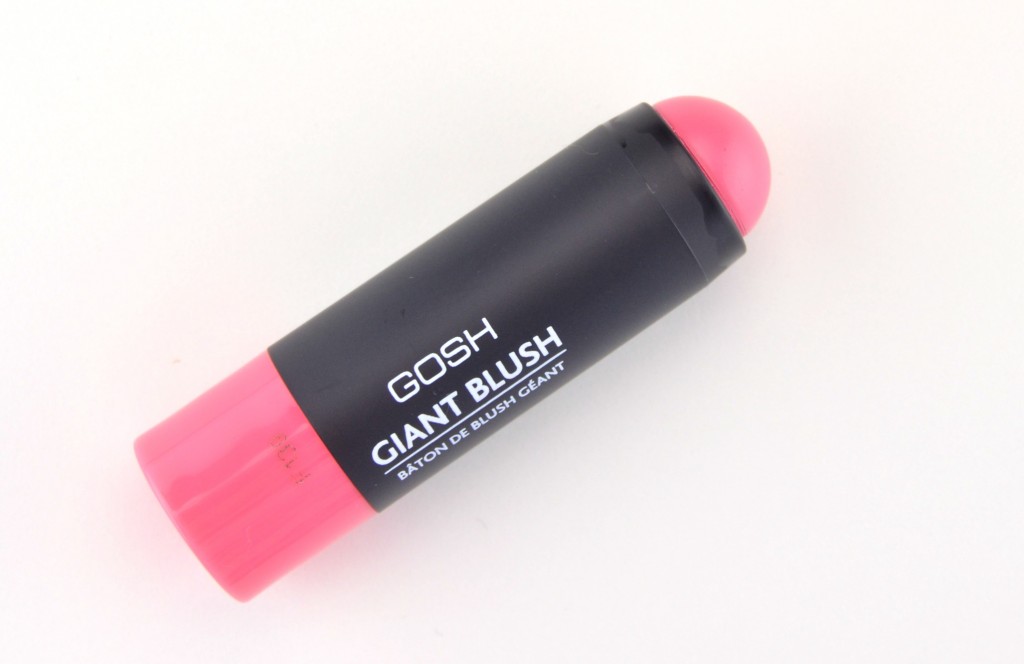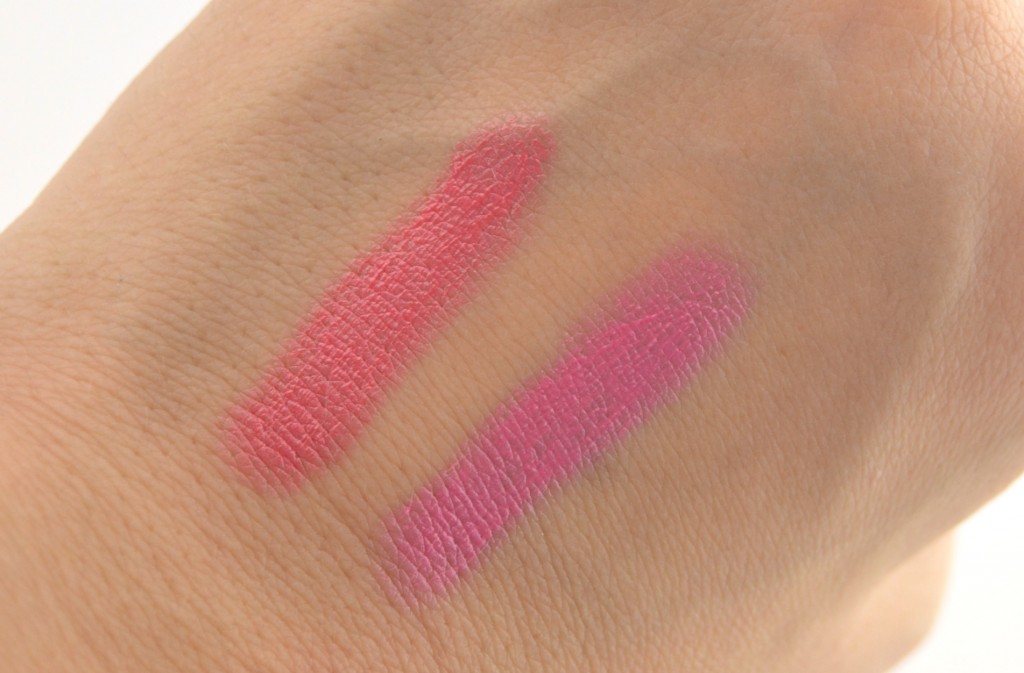 Also being released is 3 new shades of GOSH Nail Lacquer in Stardust, Million Stars and Night Sky, along with another mascara, Crazy Volume Mascara.