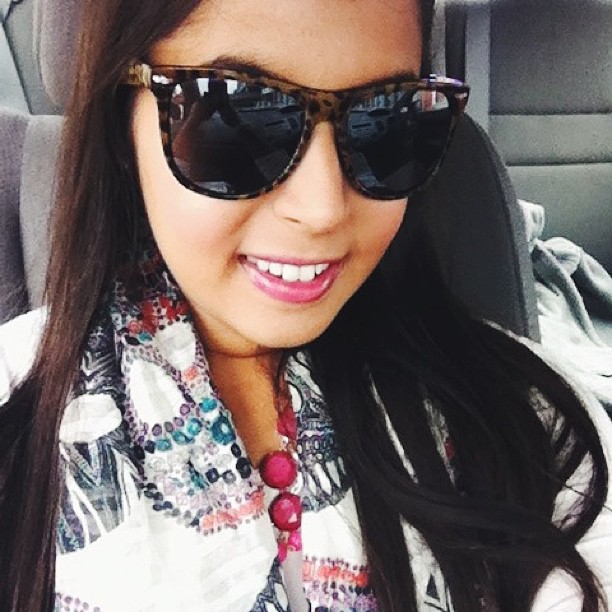 Hello everybody, this is Rosalyn from Rosalyn Gambhir guest blogging while Amber is away and what better time than fall to incorporate a unique pattern that has been around for years and is making a comaback into your wardrobe. Tortoise can easily be worn and adds an effortless classic touch to any outfit. This season, we're seeing all kinds of lovely tortoise accessories from Michael Kors to J.Crew along with online boutiques.

Tortoise shell is no longer for eyeglasses, it's simply popping up all over and self acclaimed prepsters like myself have adopted this lovely trend quite well. The Link Necklace featured on Design Darling was my first glance at the trend and knew I had to get my hands on a similar item as it's perfect for layering.

Tortoise shell is the ultimate statement in understated chic.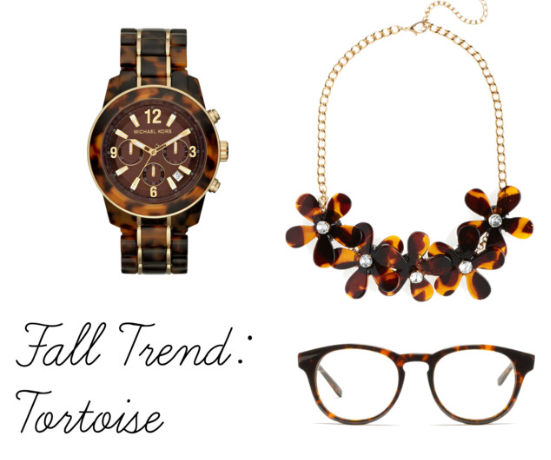 {Michael Kors Watch} {Bauble Bar Necklace} {Madwell Eyeglasses}

Hope you enjoyed, feel free to stop by my page and let me know if you'll be picking up any tortoise accessories this season at Rosalyn Gambhir