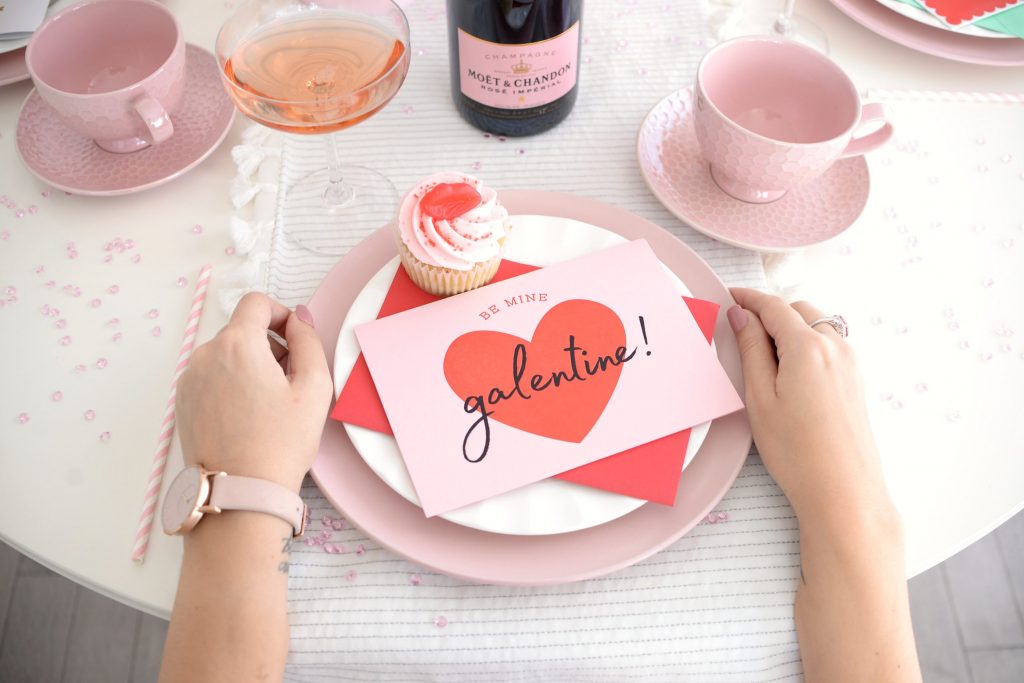 Galentine's Day
What started as a fictional holiday, in Parks and Recreation, quickly turned into a yearly tradition. For those that don't celebrate Valentine's Day or believe it's a silly Hallmark holiday, Galentine's Day is the perfect alternative. It's a day to celebrate the joys of female friendship and a festival that just so happens to fall on Valentine's Day-eve. If you're a single gal, who doesn't need a man to put a ring on it, or if you're just looking for a fun reason to get together with your best friends, February 13th is a simple way to celebrate the love between your lady friends. Tomorrow is the perfect way to honor all your favourite gal pals in your life over champagne and delicious desserts.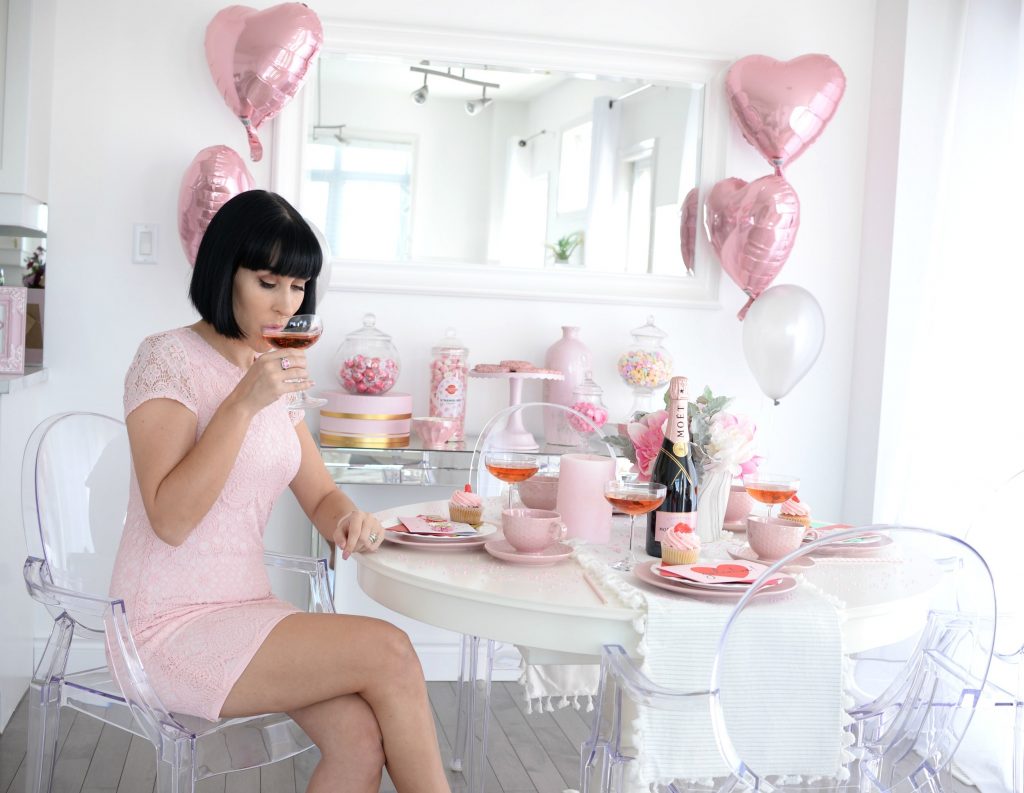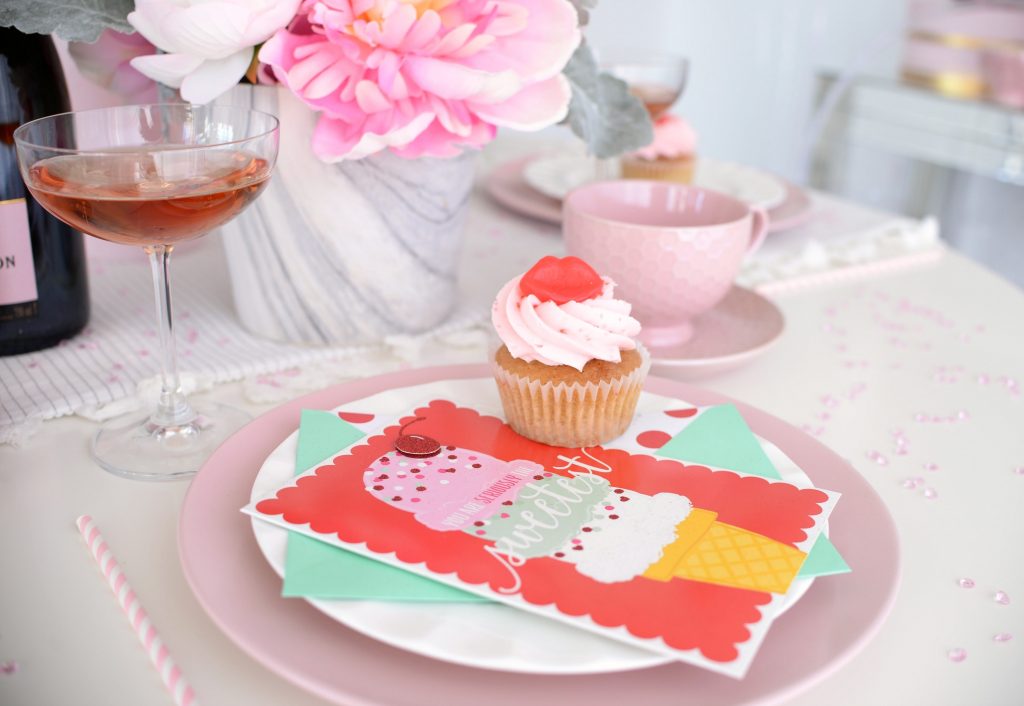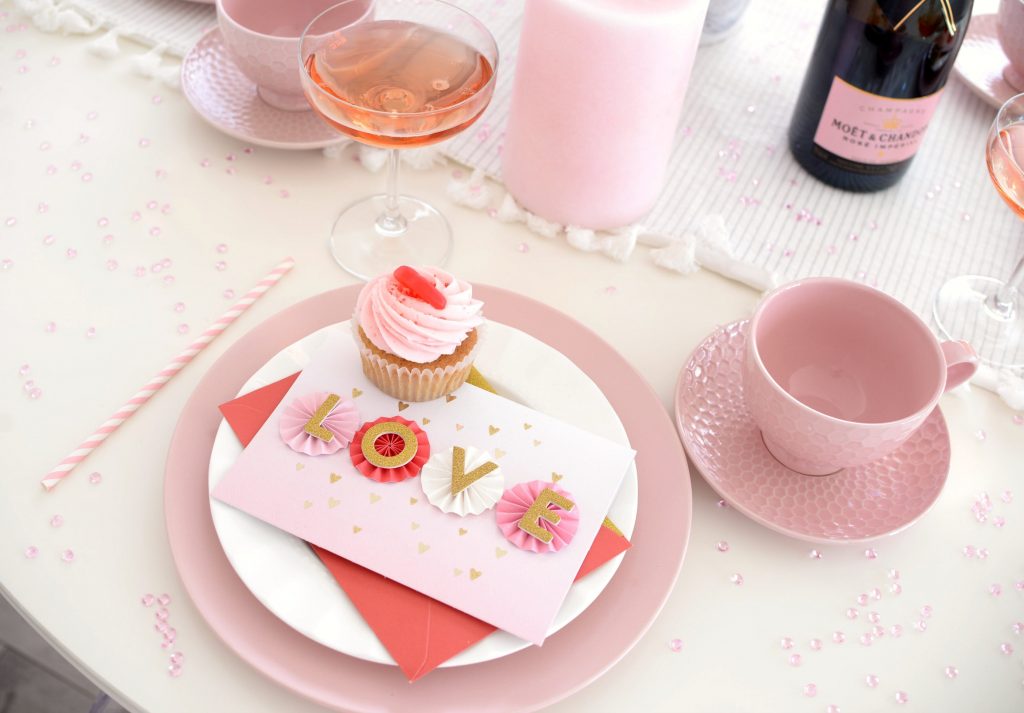 Step 1: Send beautiful invites to your squad letting them know about the party.
Sure, you could group text your girlfriends or send a mass email, but there's something extremely personal about getting an invite in the mail. You can either download free printable invitations off the net or you can get crafty and design and create some lovely invites yourself. If you're looking to save some time, allowing you to spend more time on the actual party, I suggest picking up some unique, pre-made cards. Traditional greeting card stores can be expensive, which is why I rely on Homesense for all my greeting cards needs. I was able to pick these adorable Galentine's Day cards for only $2.99 and they make the perfect invitation for my party.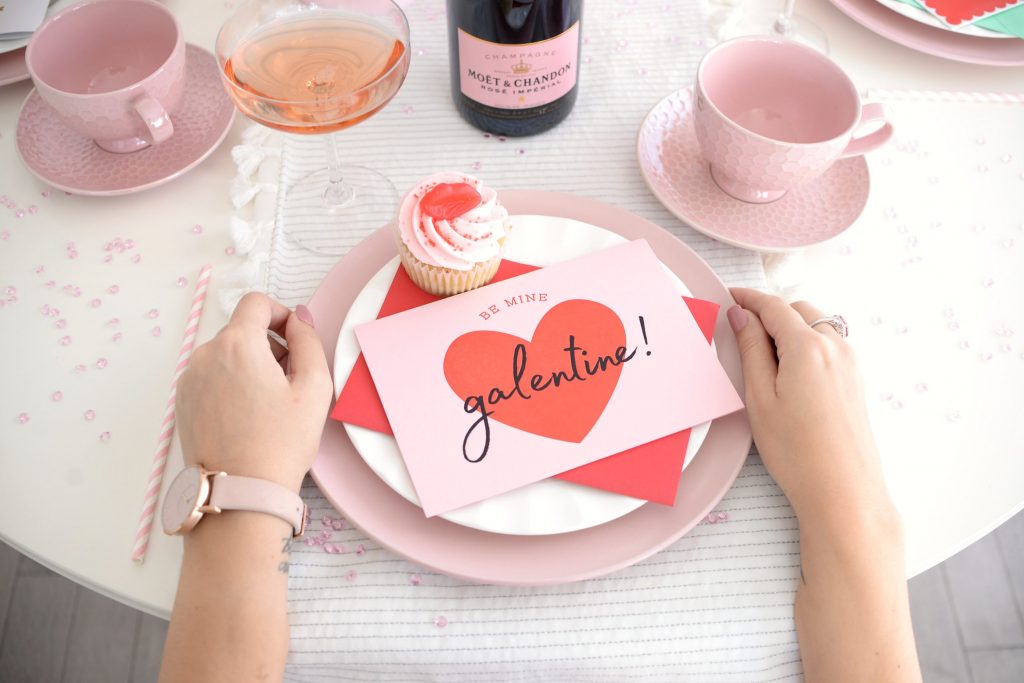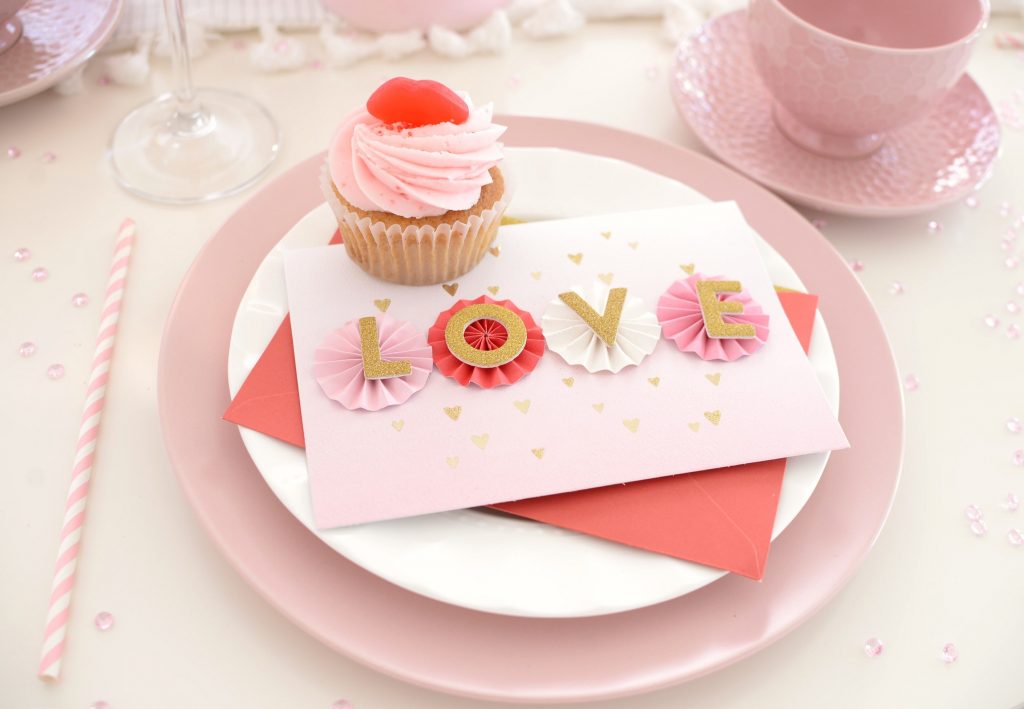 Step 2: Pick a colour scheme.
Colours can dramatically affect moods and emotions, as well as have a huge influence on certain reactions, which is why it's so important to have a theme at your party. Of course, you'll find pinks, silvers and whites on my vision board, but feel free to use any colours that inspire and speak to you.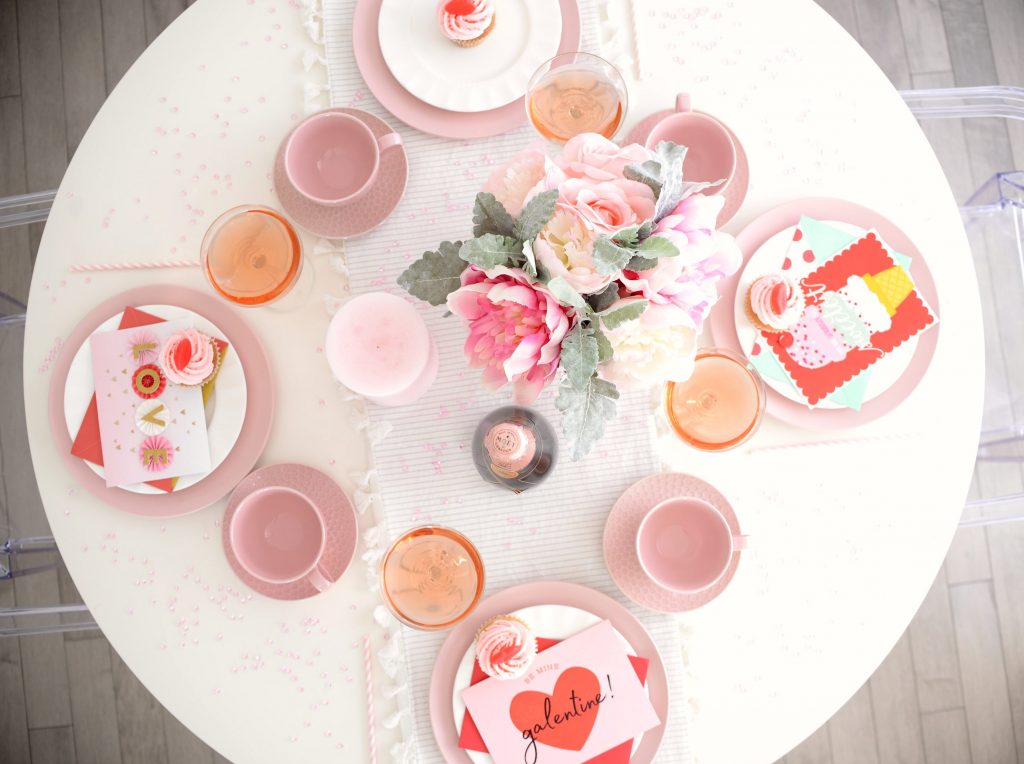 Step 3: Decorate your space.
Decorations are key to any successful party. From balloons and flowers, to tissue paper pom-poms and heart garland, anything goes. Your initial thought may be to go with a fresh bouquet of flowers, but don't forget about the faux versions. Unlike real flowers that quickly die, faux flower arrangements are an excellent alternative and something you can cherish forever. Homesense has aisles of different flowers that will compliment your centerpiece and ones that your guests will be able to take home with them.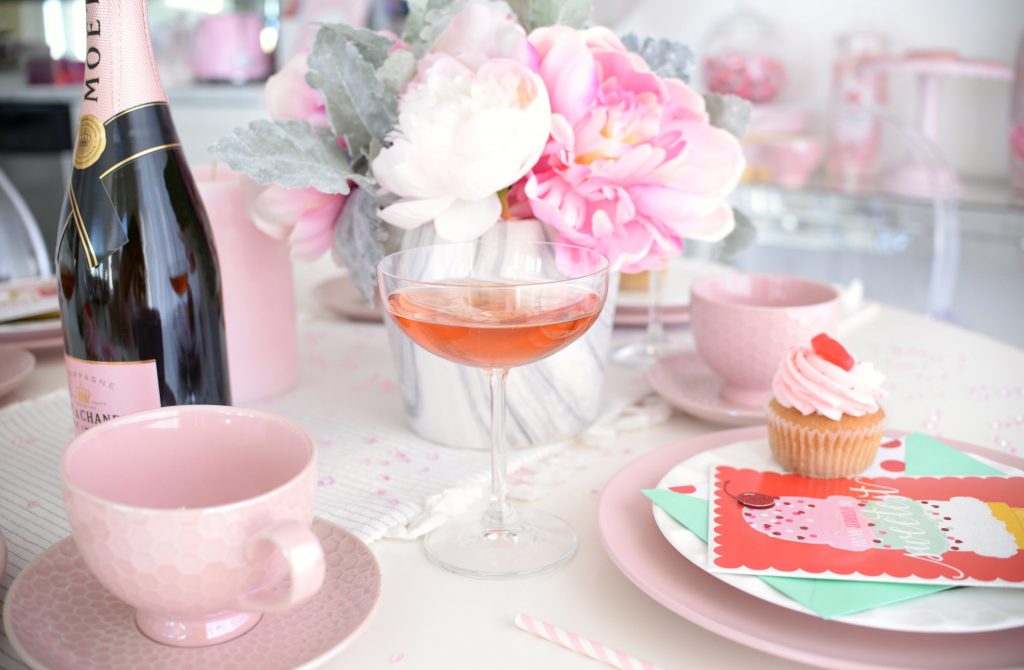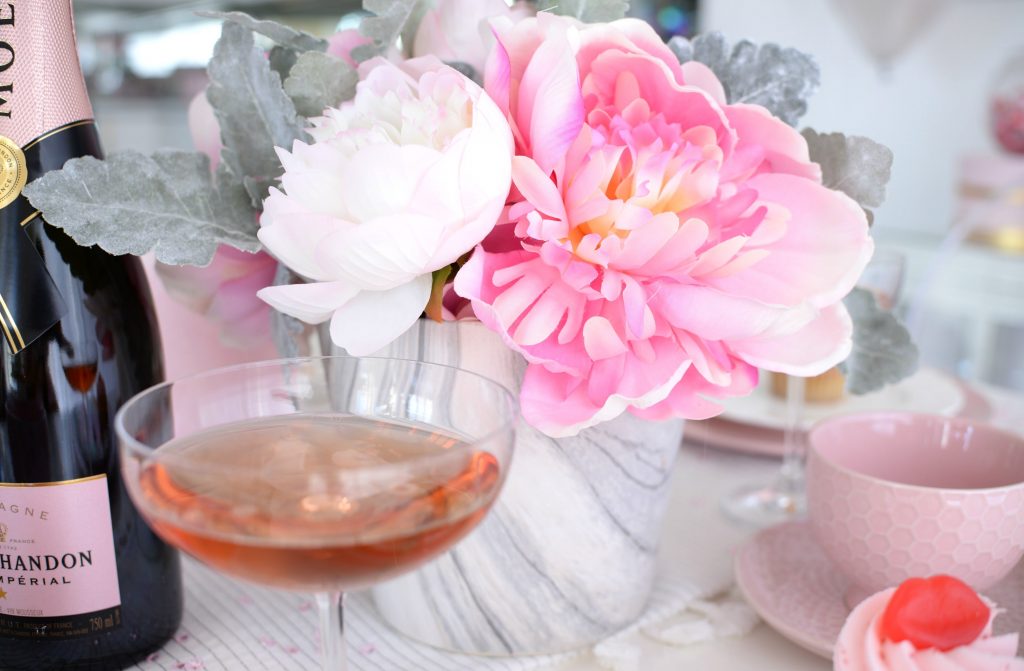 Speaking of centerpieces, don't forget a candle or two. Homesense offers a wide array of candle options, from tapers, pillars, votive and jars, the possibilities are endless. Candles not only help set the mood, they offer a lovely aroma that can help intensify the vibes.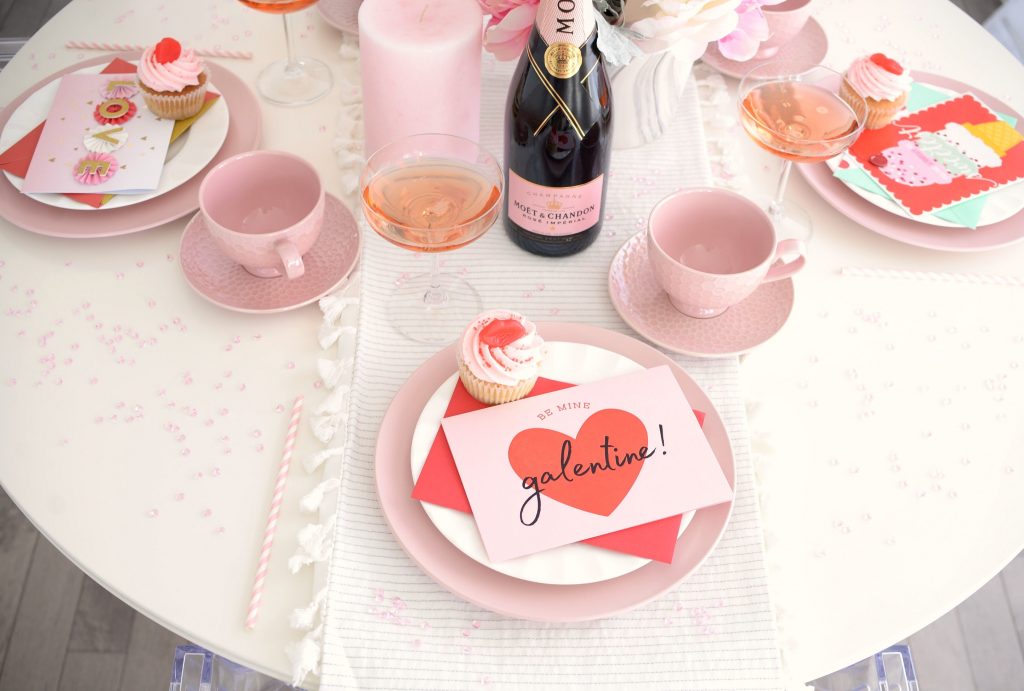 Get a little crafty and personalize your balloons. You can typically find helium balloons at your local dollar store that will help add a whimsical feel to your party. Pick up some letter stickers to adhere to the balloons with a personal message to your girlfriends.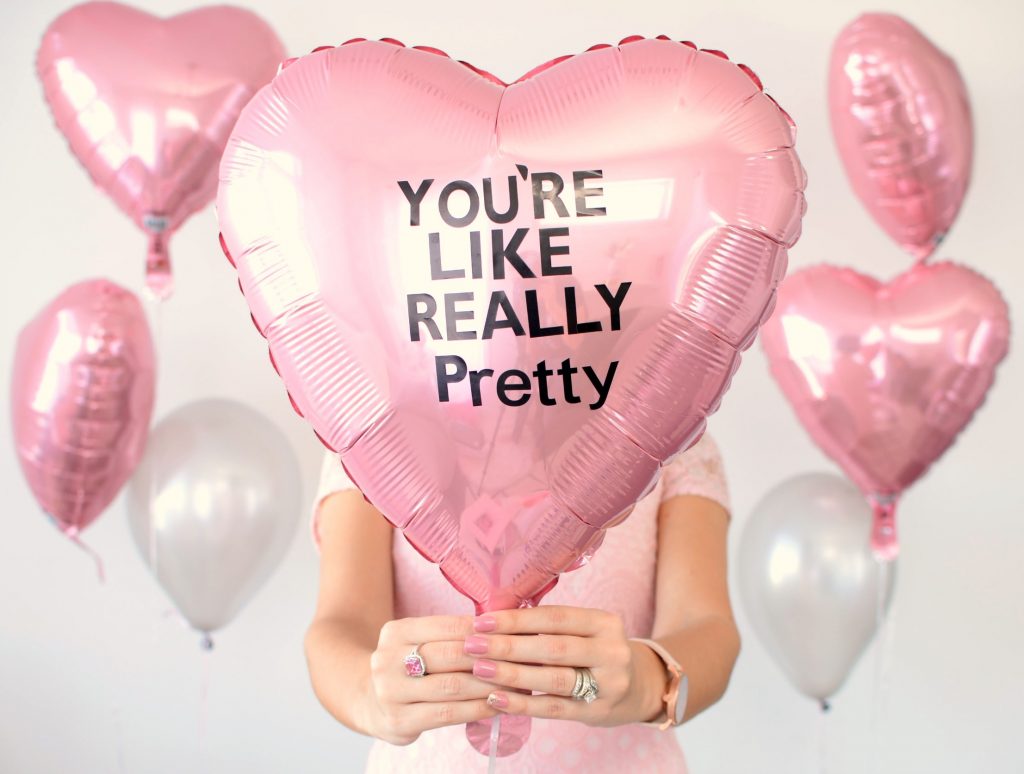 Step 4: Sweet treats are a must!
Building a candy bar requires minimal prep work and is a quick and easy way to add visual interest to your party. The first step is creating height and dimension. Look for different size jars in varying shapes and heights. Apothecary jars tend to be the most popular, due to their classic design and their ability to work well with other glassware, but also tend to be quite expensive. Homesense always carries a large selection of decorative jars, canisters, trays and bowls that you'll be able to fill with all your favourite candies.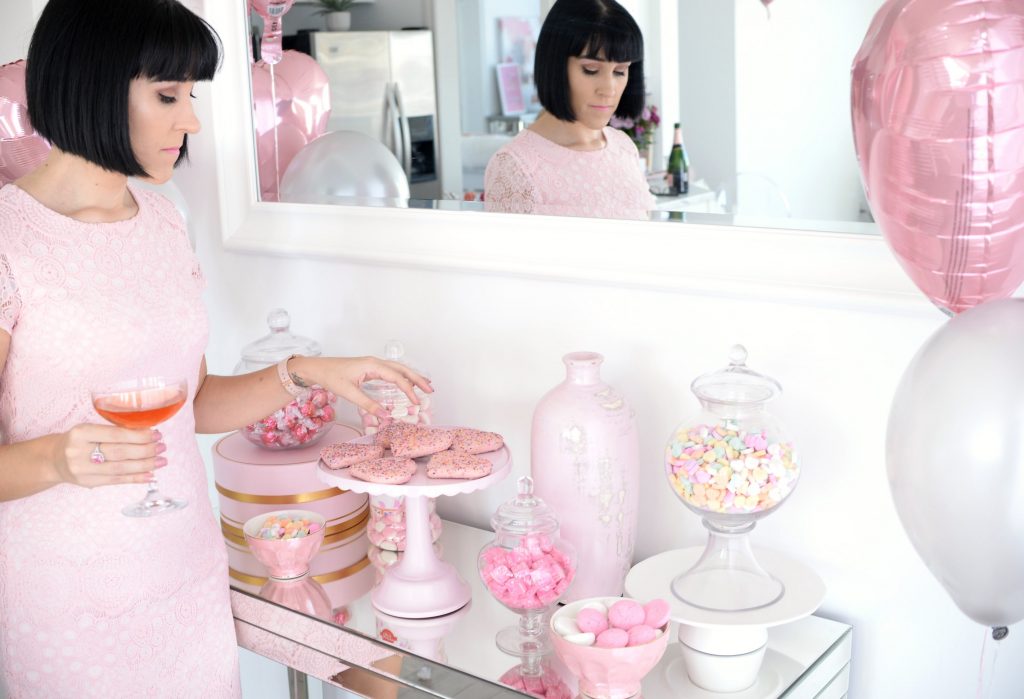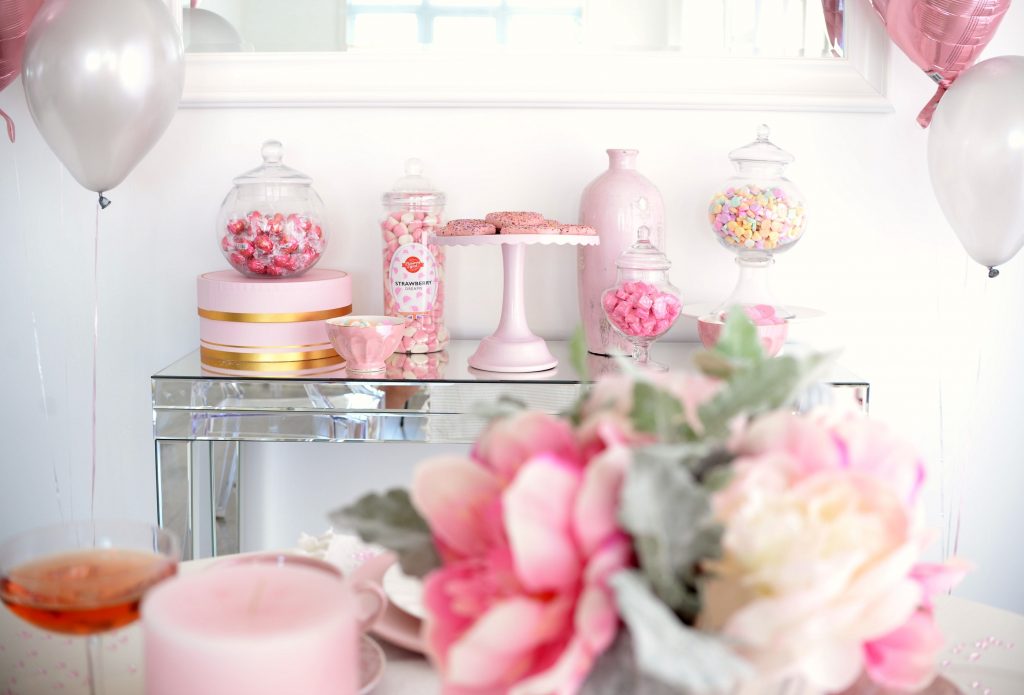 If you don't want to make desserts from scratch, or you're a disaster in the kitchen like myself, you can always buy all your cupcakes, cookies and candy. Homesense has a large selection of candy, some of which even come in pre-filled canisters that allow for easy displaying. I was also able to pick up some delicious meringues in both white and pink to fit my theme.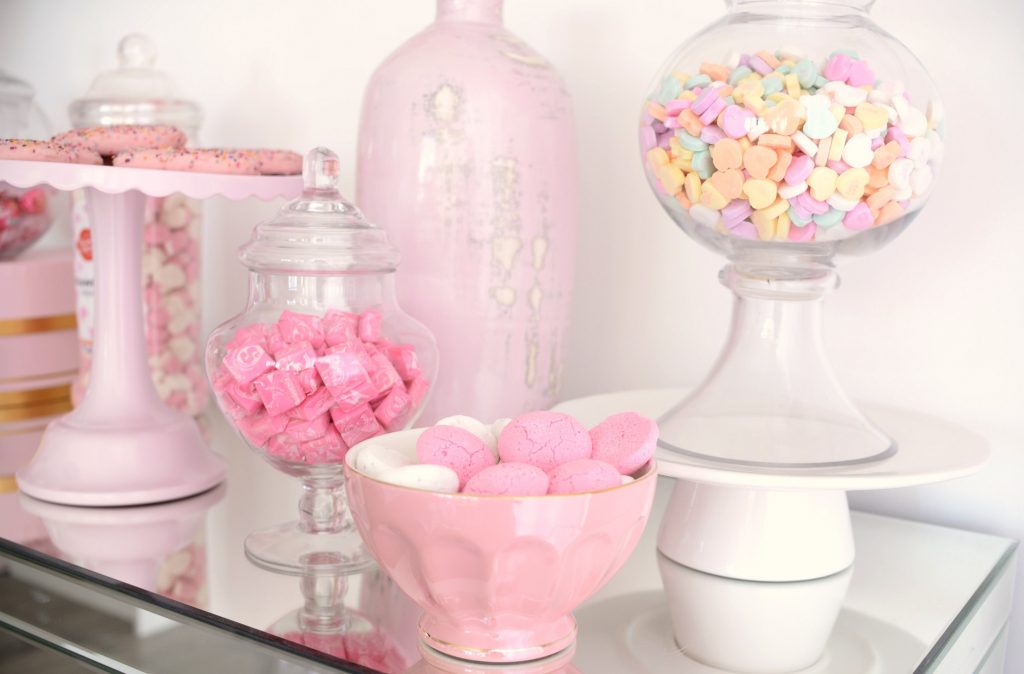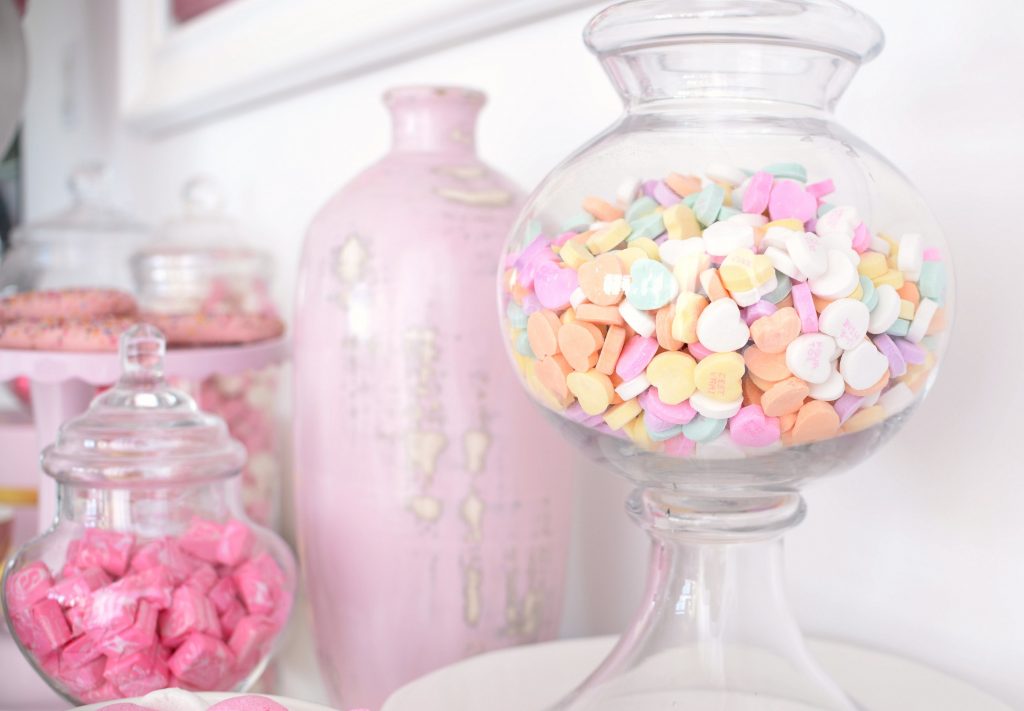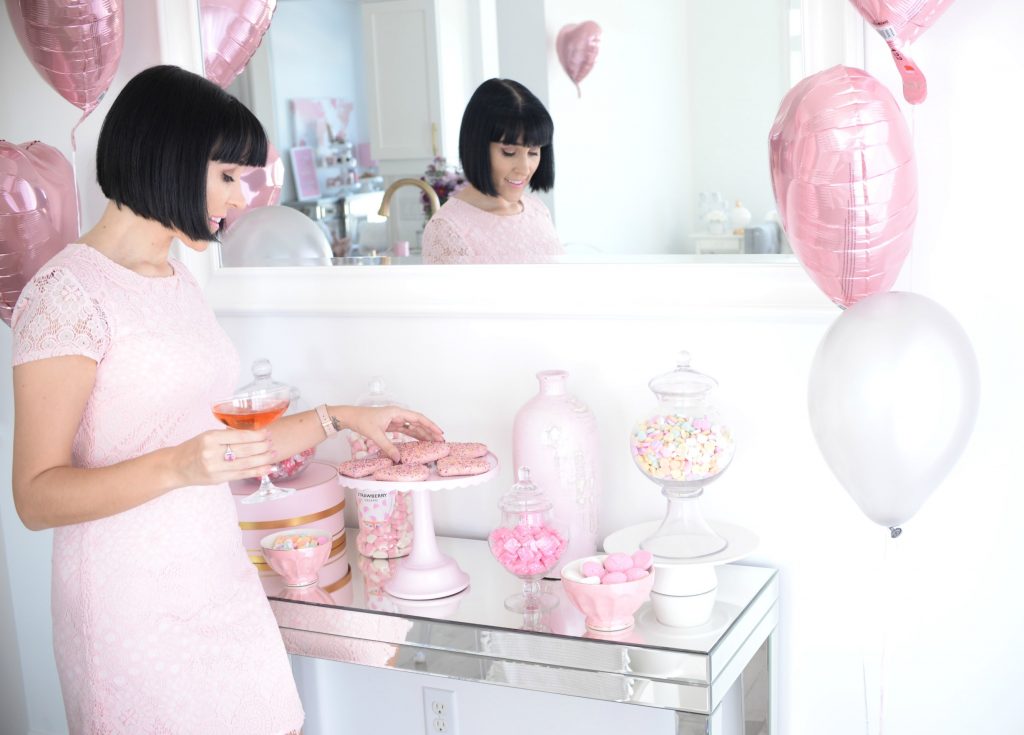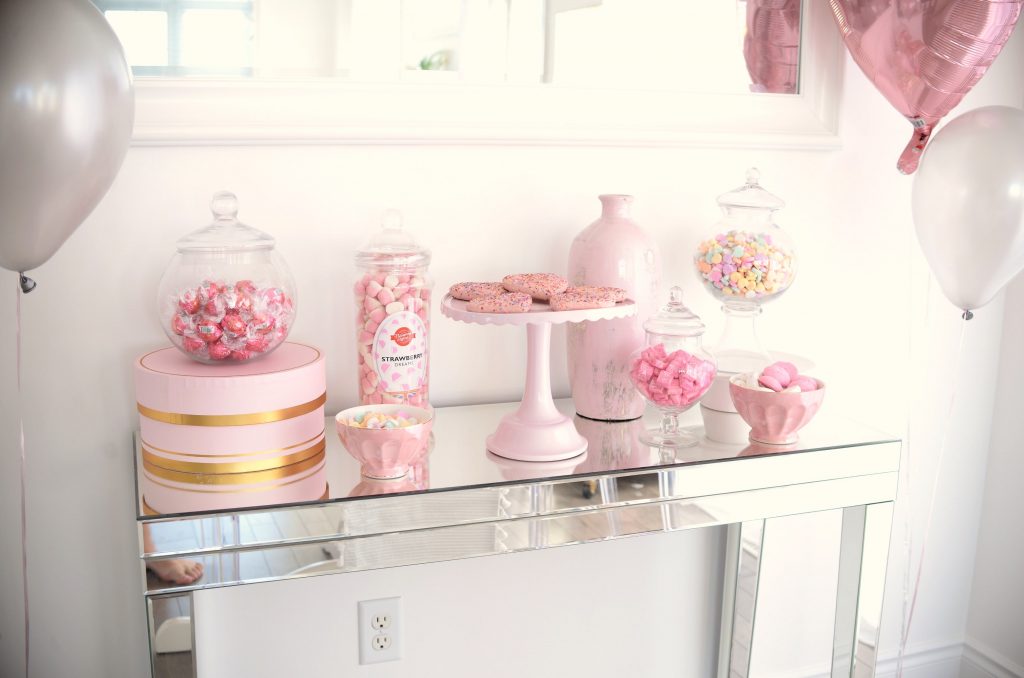 For the cupcakes, I went to my local cupcake shop, The Boombox Bakeshop and for the heart shape cookies, I headed to my closest Starbucks. I placed the cookies on this adorable pink cake stand that I scored for only $12 at Homesense, and the cupcakes on these stunning white plates also from Homesense.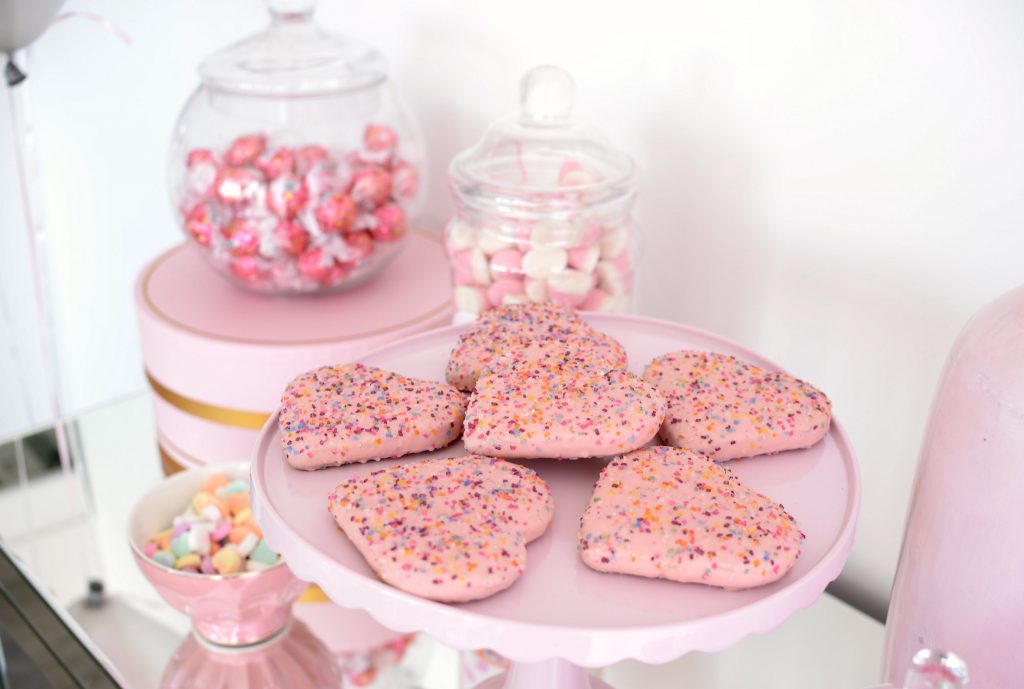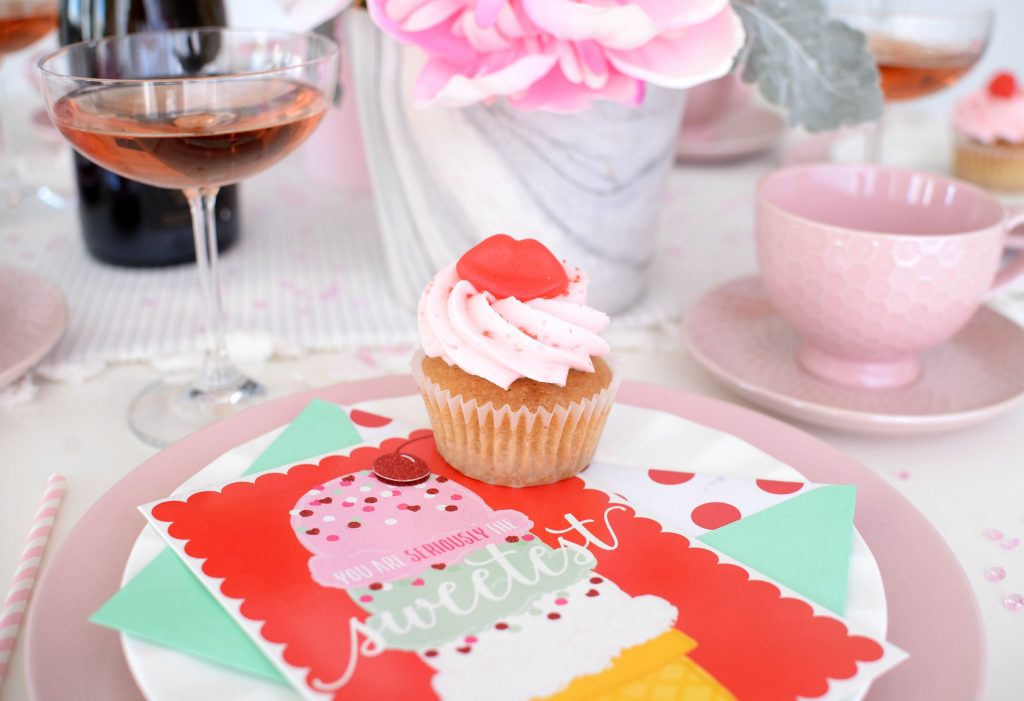 Step 5: The beverages.
There's something about popping a bottle of champagne that's a celebration on its own. Love is sweet, and so is pink champagne. A fizzy and bubbly glass of Moët is the perfect alcoholic beverage to celebrate with. It doesn't hurt that Moët & Chandon Rosé Champagne fits my colour theme and adds an extra element of luxury to my party. A bottle of rosé champagne pairs beautifully with sweet treats and almost acts as a dessert on its own. Can you believe I found these gorgeous champagne glasses at Homesense for only $12 for a set of 6?