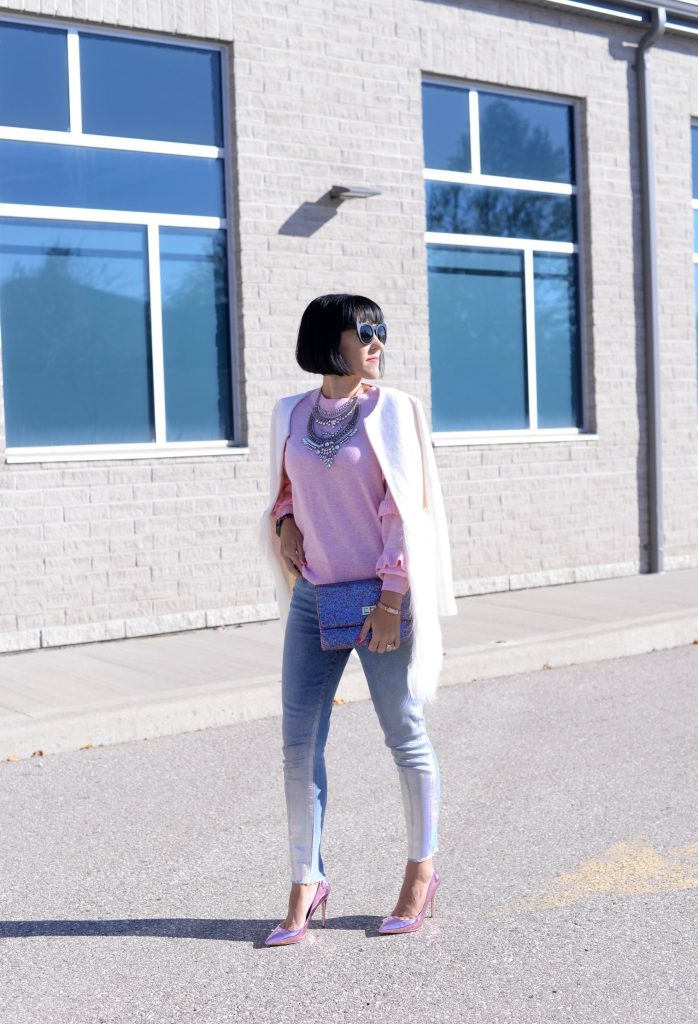 Chicwish Coat
We may have not gotten a white Christmas, but that doesn't mean we can't incorporate a little white into our every day look. It's a refreshing way to brighten up any outfit and the perfect way to stand out in a sea of all black this season. Although a little intimidating at first, a white winter coat can be easy to style and wear. The goal is to choose the correct cut, length and material to best suit your wants and needs. It can be just as easy to style as your traditional black coat, but its crisp and clean vibes can be extremely versatile.
I know what you're all thinking…I'm going to have to carry around a Tide To Go pen 24/7 in case I spill. If you pick a fabric that's machine washable, you won't have to worry if it gets a little dirty. Look for a fabric that's easy to wipe down. Surprisingly, this Chicwish coat is machine washable and its textured material actually seems to hide dirt. I love how it instantly helps to add a touch of glamour and chicness to an otherwise simple outfit. Toss on a sweater, your favourite jeans and some heels and you have a sophisticated, yet playful look.
The key to effortlessly styling a winter white coat this season, without looking like a polar bear, is to stick with solid colours and prints. A white on white look instantly creates a cool, chic and monochromatic look, whereas black and grey hues tend to give it a more dramatic and edgier feel. If you're looking to experiment with colour, try combining your white coat with a pale pop of colour like pink. Have fun with your footwear, think metallic and sparkles. 
What I Wore- Sweater- J. Crew, Jacket- Chicwish, Necklace- c/o Happiness Boutique, Sunglasses- c/o Zero UV, Clutch- Charming Charlie, Watch- c/o Wittnauer, Jeans- Zara, Pumps- Aldo