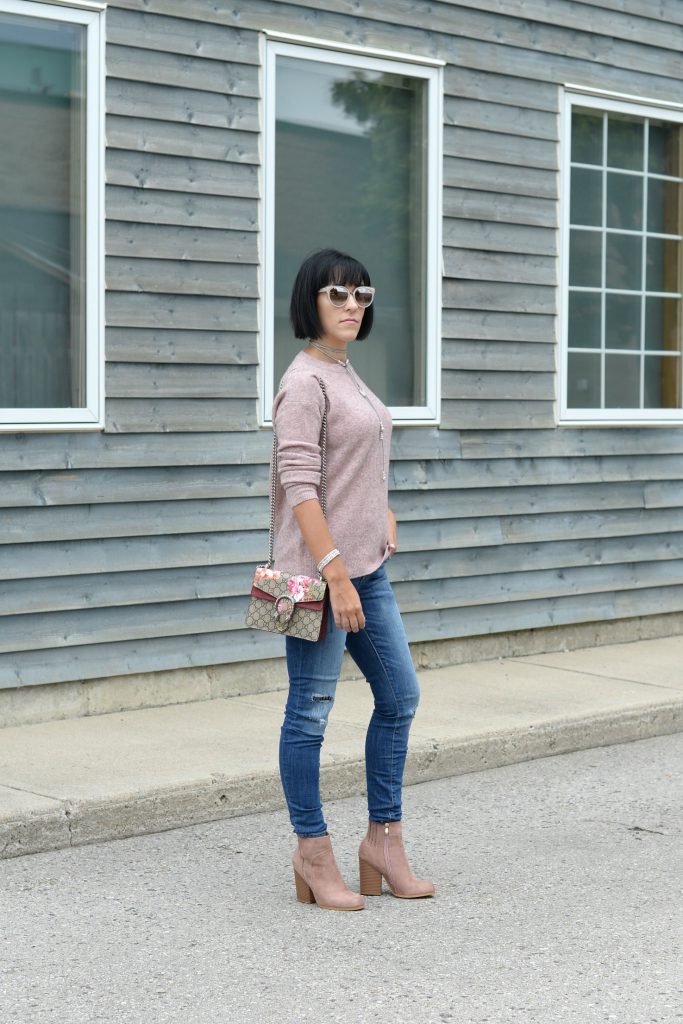 Washing a cashmere sweater
Who doesn't love cashmere. Not only is it super luxurious to wear, but it tends to last longer than other fabrics and materials in your wardrobe, when cared for properly. The key to stretching its longevity and allowing it to see its full potential, is the care instructions. Sure, your sweater may say it needs to be "dry clean" only, but hand washing will actually make it look and feel softer overtime. That goes hand in hand with the fancy cashmere soaps you see in high-end boutiques, but you don't need to spend a small fortune to make your cashmere sweaters last. A mild detergent or even baby shampoo will do the trick.
Start by getting a large glass bowl. Fill it with lukewarm water and a drop or two of the detergent or baby shampoo. First flip the sweater inside out, this will not only help keep the colour vivid and bold, but it will address the sweaty and dirty areas. Place the cashmere sweater in the bowl and start by kneading the sweater, the same way you'd knead dough. Continue to do this for a few minutes, being extra careful. Remember, this fabric is super delicate, so you want to be gentle.
Be sure to never hang your cashmere sweaters. It doesn't matter if its wet or dry, this will instantly cause the shoulders to dimple and puff out. The pull of gravity will immediately destroy the overall shape of your expensive sweater. Also remember to lay the sweater flat on a towel, as it begins to dry. Not only will this help to cut-down on the dry time, but it will help hold its perfect shape. Ensure you press out all the excess water, without wringing it, to help speed up the process. After completely dry, usually upwards of 2 to 3 days, you can fold each side of the sweater inwards and by a third. Smooth down the arms and then fold in half. This will help ensure you don't have a bold, crisp line running down the middle when you go to wear it.
What I Wore- Sweater- Artizia, Sunglasses- c/o Le Chateau, Purse- Gucci, Necklace- c/o Lisa Q of Sweden, Bracelet- c/o Pearls for Girls, Watch- c/o J Wittnauer, Jeans- Guess, Booties- Marshalls