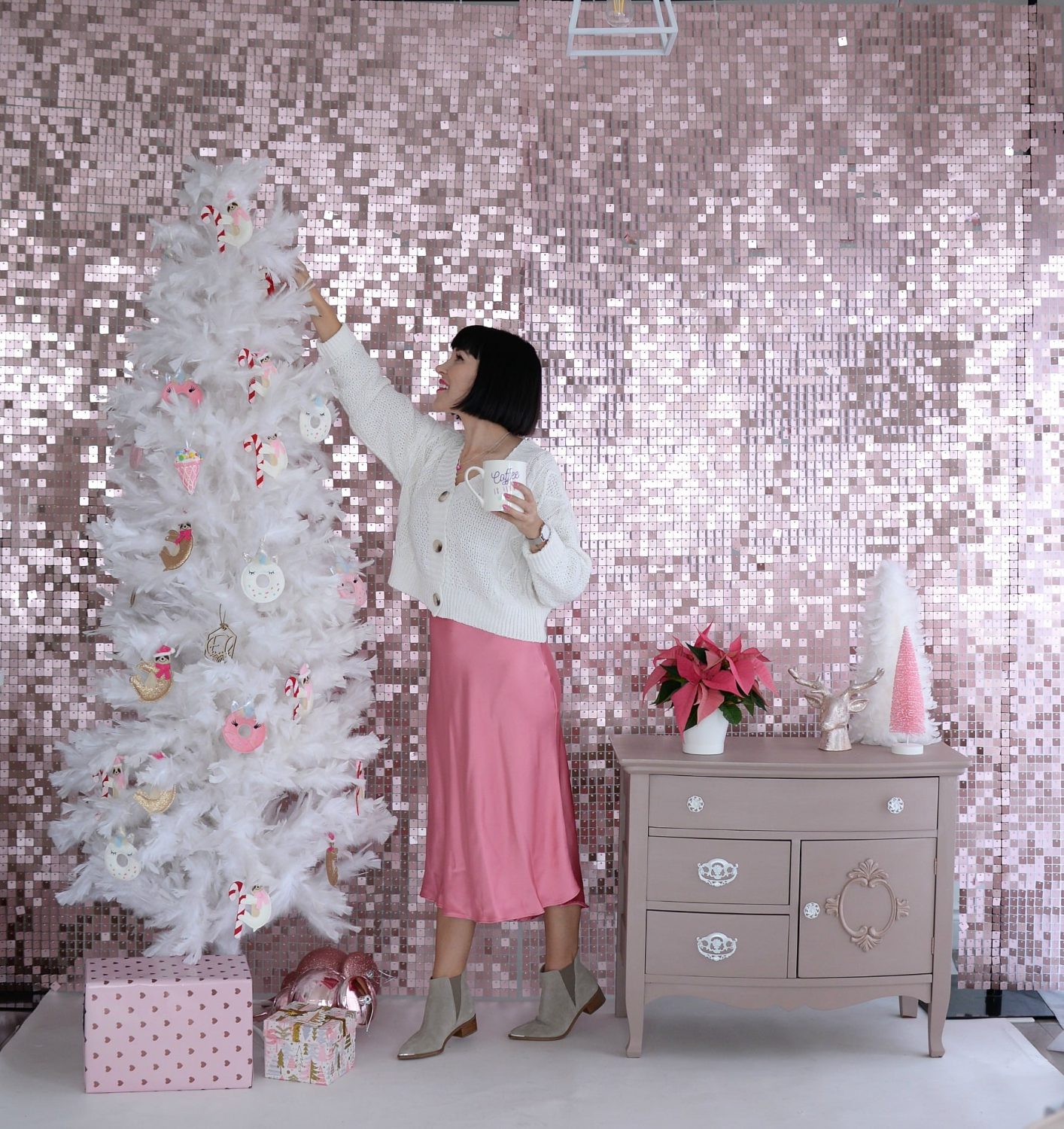 How To Style A Slip Skirt For Every Occasion
If you've spent any time on Instagram over the past year, you've seen that the silk/satin skirt swept the fashion community. What started as a "trend" piece, has quickly made its way into everyone's closet and is now considered a wardrobe staple. Although you may think satin and silk are the same thing, it actually depends on how the fabric is weaved. Satins are usually a mixture between silk and polyester, whereas silk is a natural fabric and tends to be quite thicker and heavier than regular satin. When shopping for that perfect satin/ silk midi skirt, pay close attention to the design details. You want one that is slightly more unique and detailed, with extra decorative edge detail, to help add depth and interest to the skirt. With so many shapes, styles, colours and fabrics to choose from, this is one versatile article of clothing. You will quickly see just how easy it will be to style for all occasions.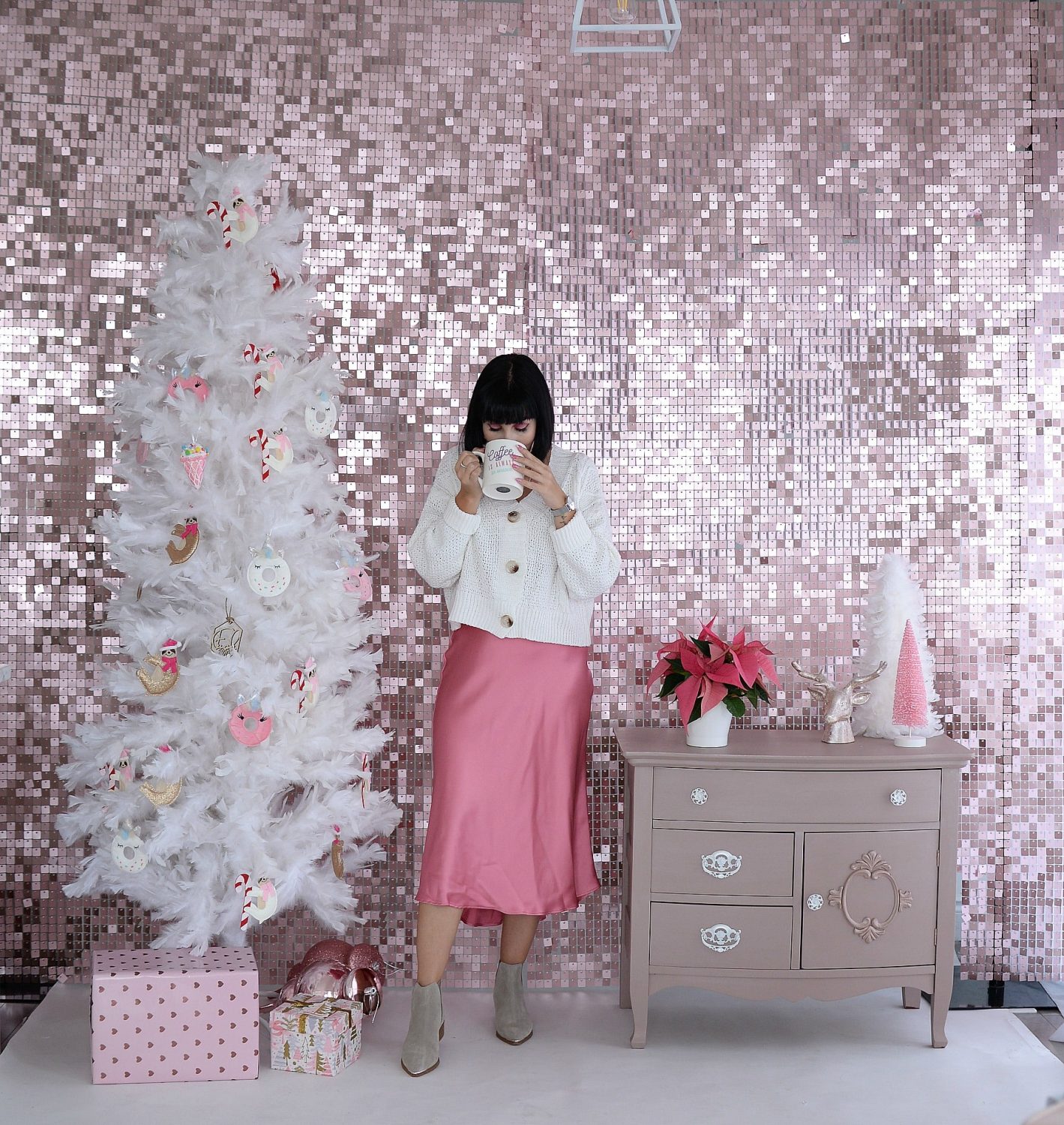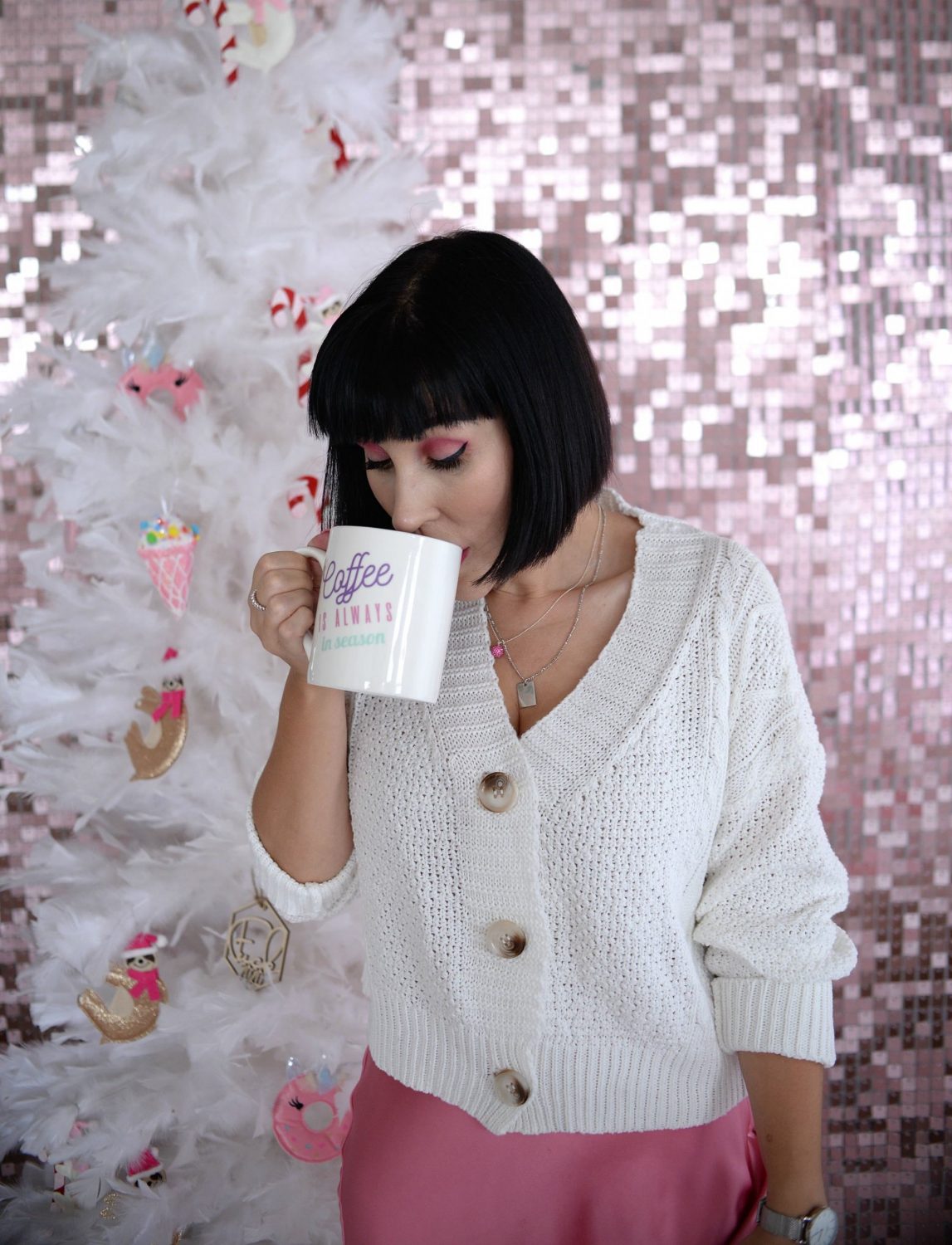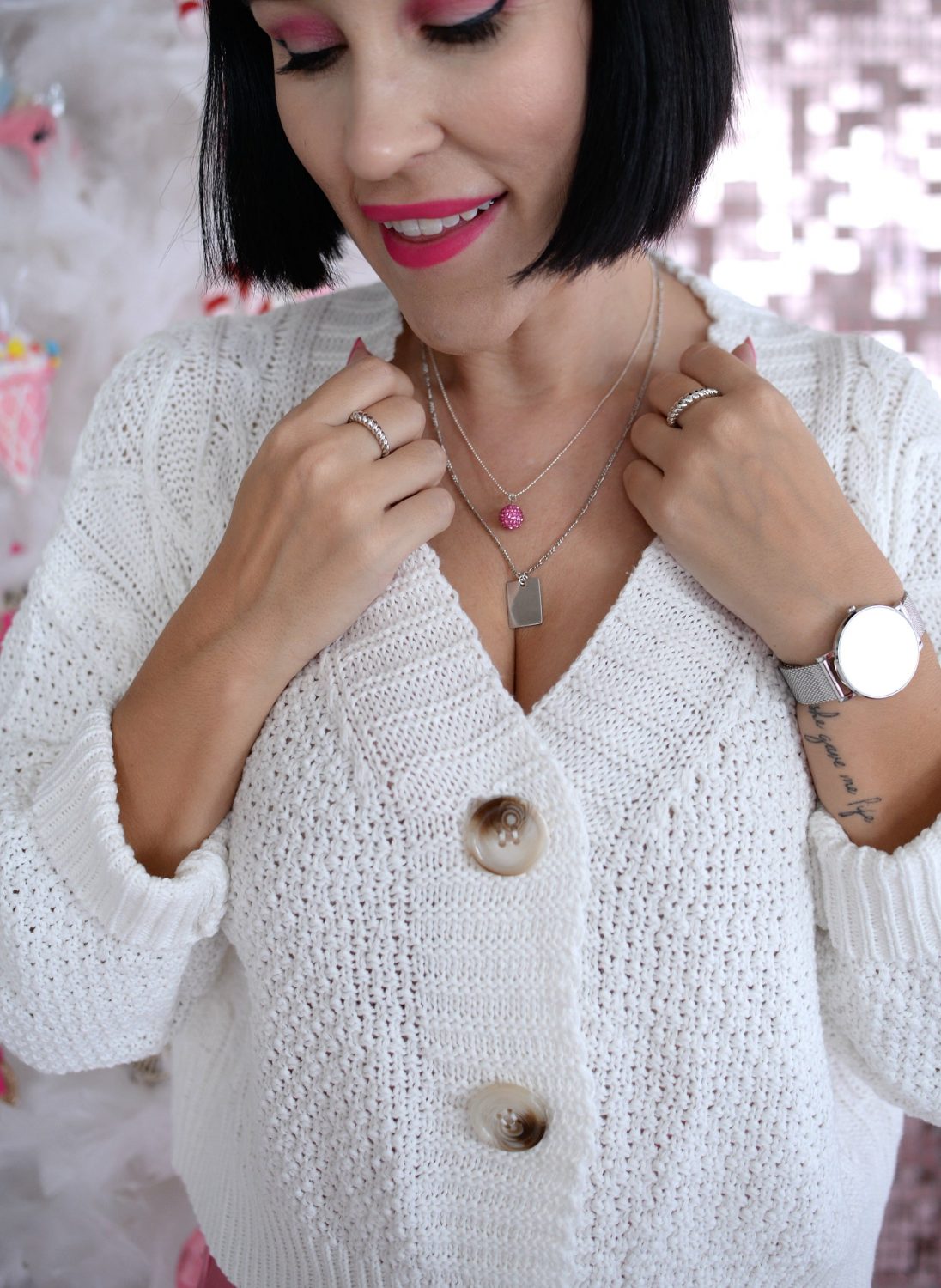 Obviously, the easiest way to style a slip skirt is for dressy occasions. Pair it with a delicate top, your high heel strappy sandals and perhaps a statement bag. A tiny shoulder bag, or even an evening clutch will keep the outfit looking chic and classy. Accessories always play an important role when looking to create a more "formal" attire, so don't forget to add a little bling to your look. Complete the outfit with a statement necklace, or a bold earring, depending on your personal style and preference. In order to balance the length of the skirt, try opting for a high-waisted skirt and then finishing the look off with a belt. This will not only help emphasise the waist, it will create shape and definition.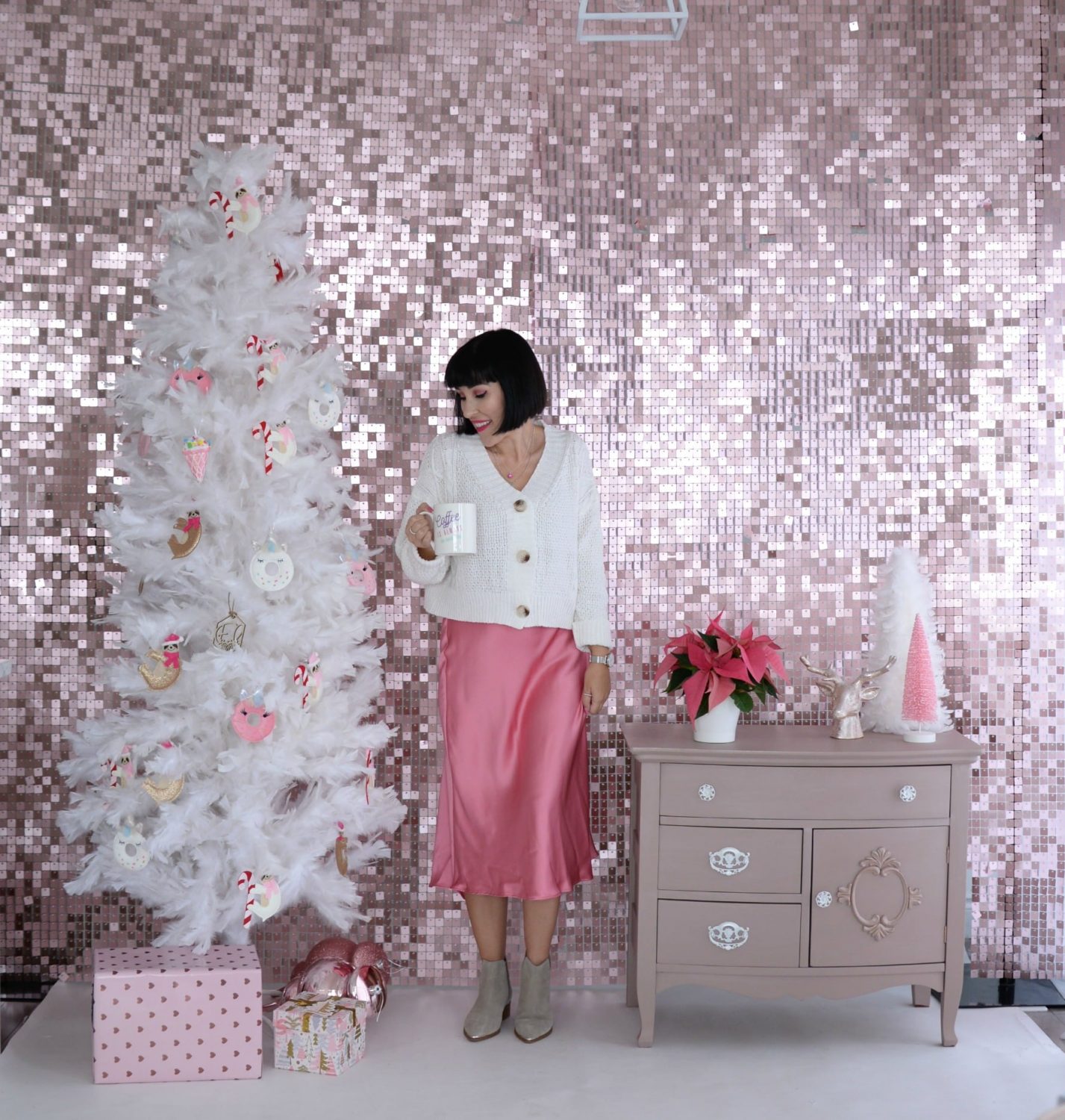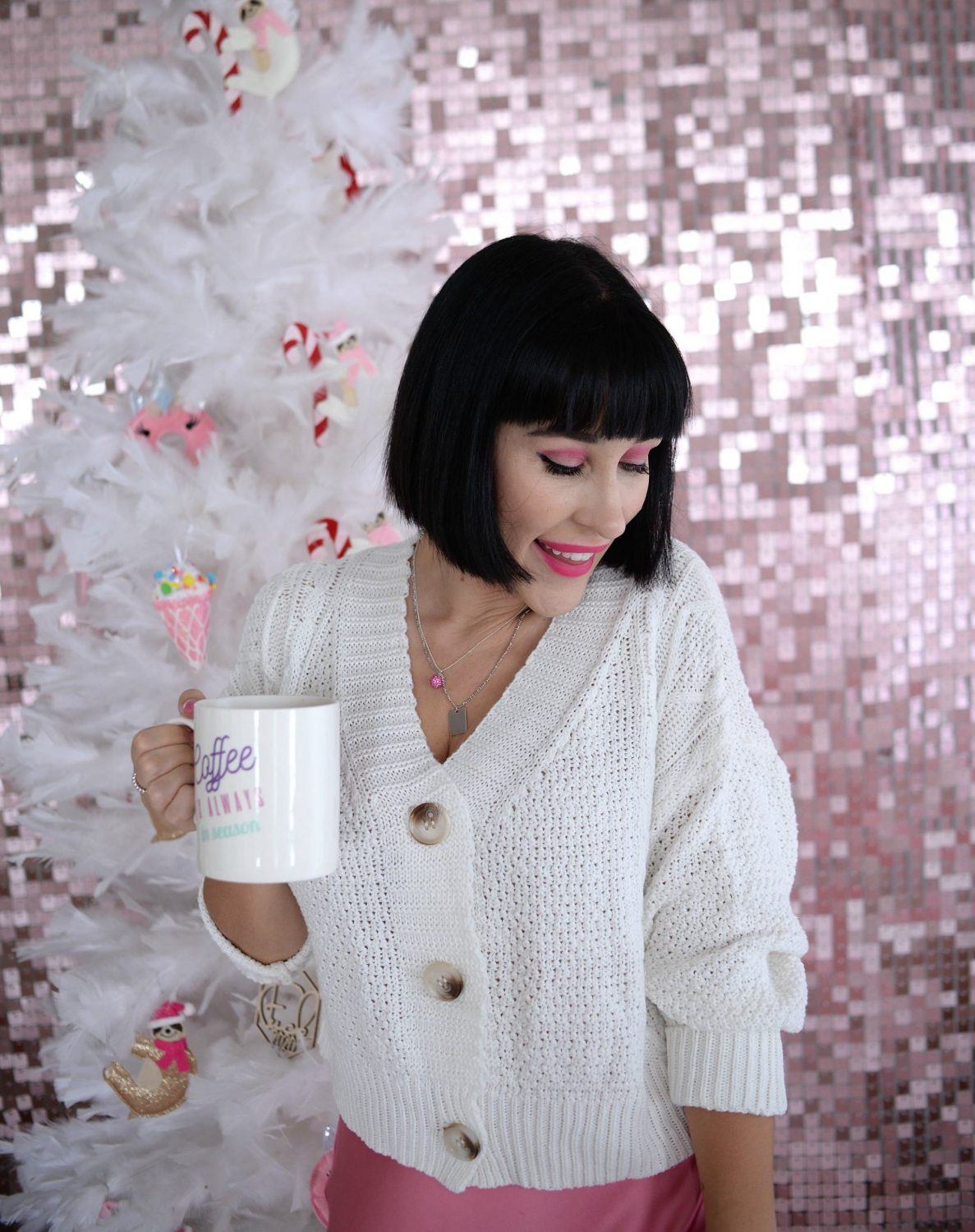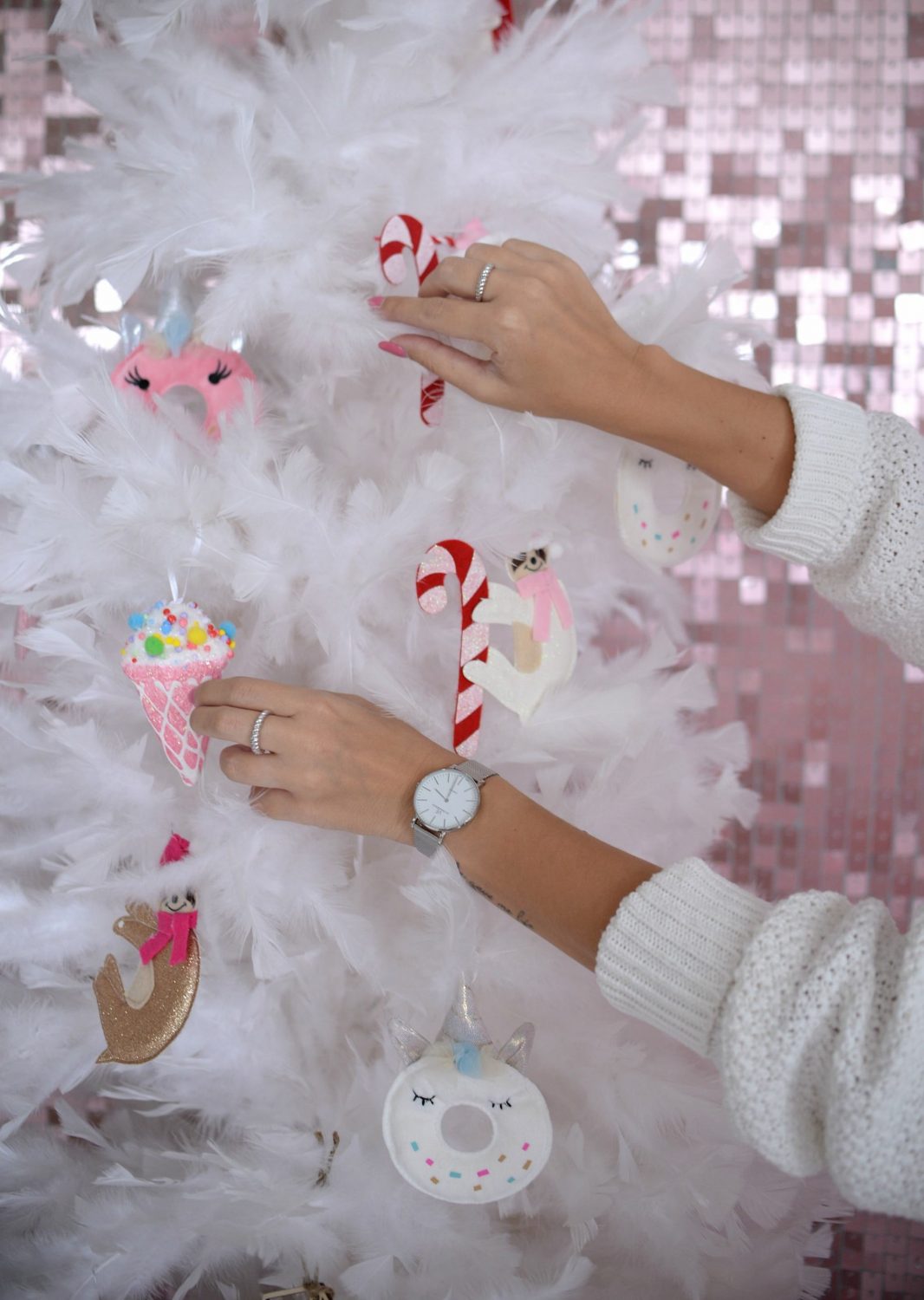 Looking to style your slip skirt to the office, you can easily tone down the look with a simple button-down blouse and closed-toe basic pumps. This will easily create a work-appropriate and sophisticated effect. Block heel pumps are perfect when you're going to be on your feet all day, as they are still super chic and stylish, but are also incredibly comfy. If you're working in a conservative office environment, where you need to look "business smart", opt for a form-fitting, high quality blazer overtop. Blazers are another excellent way, if you don't want to wear a belt, in creating both shape and curves. It's the icing on the cake when you're looking to tie an entire look together.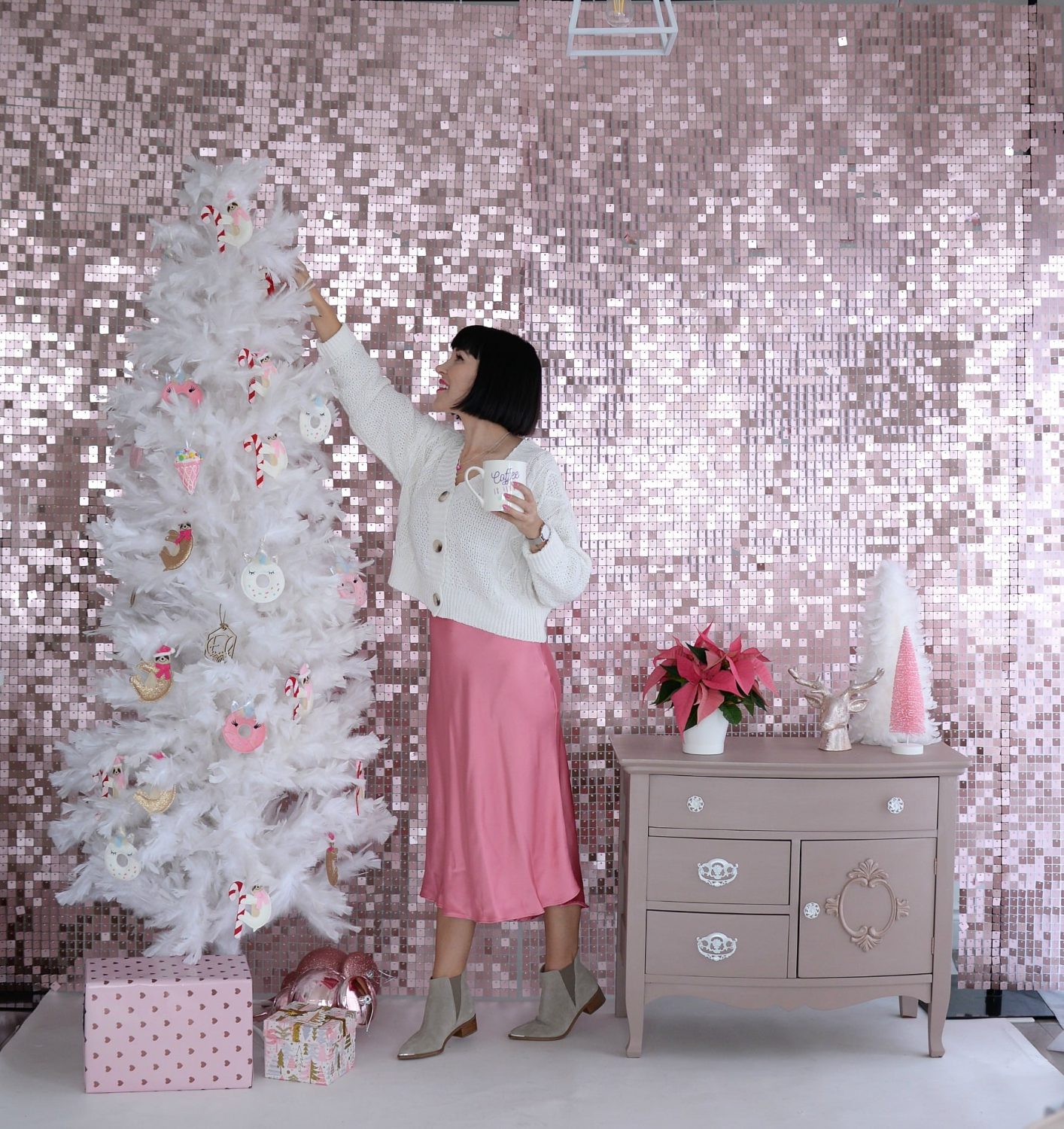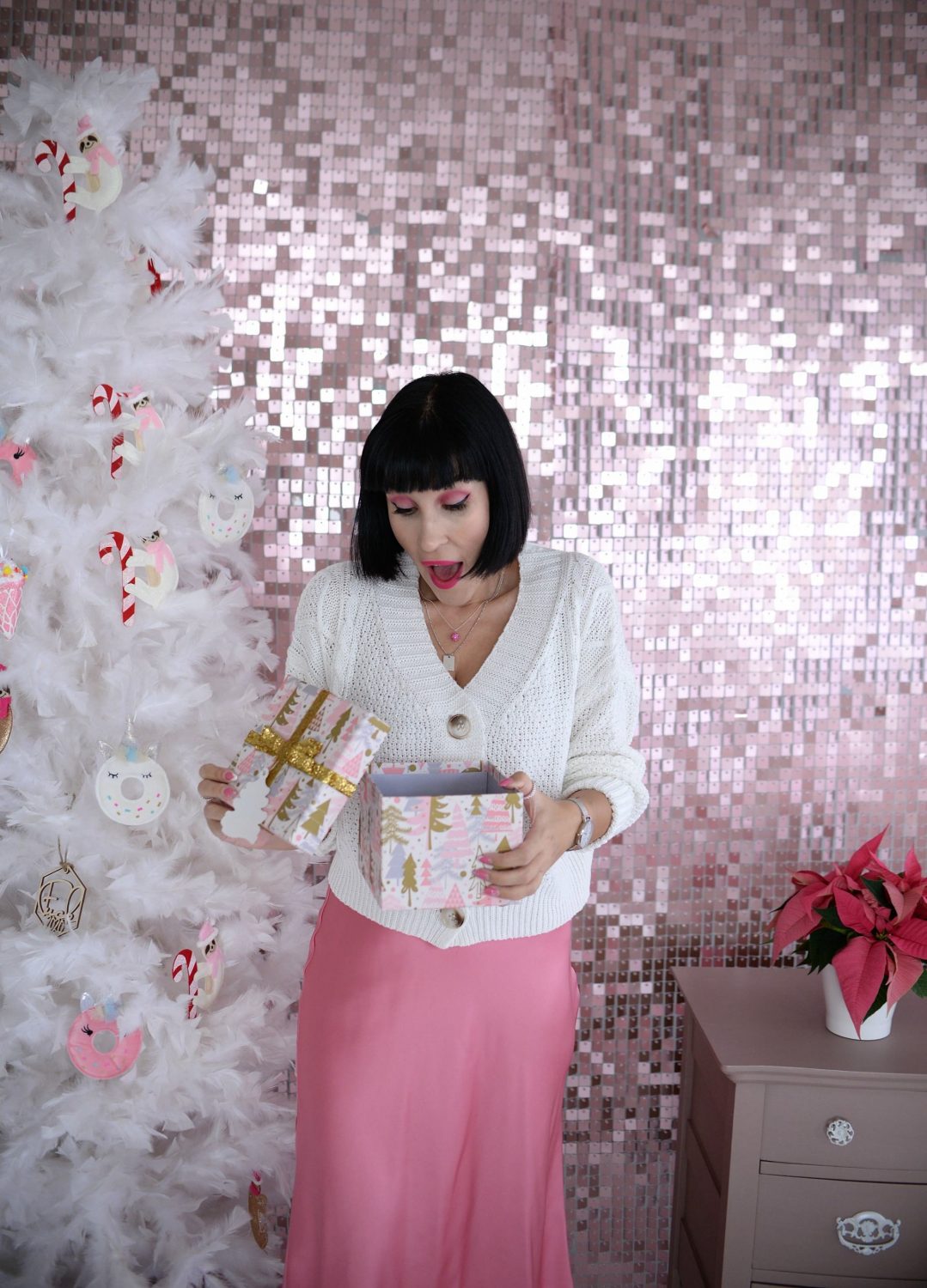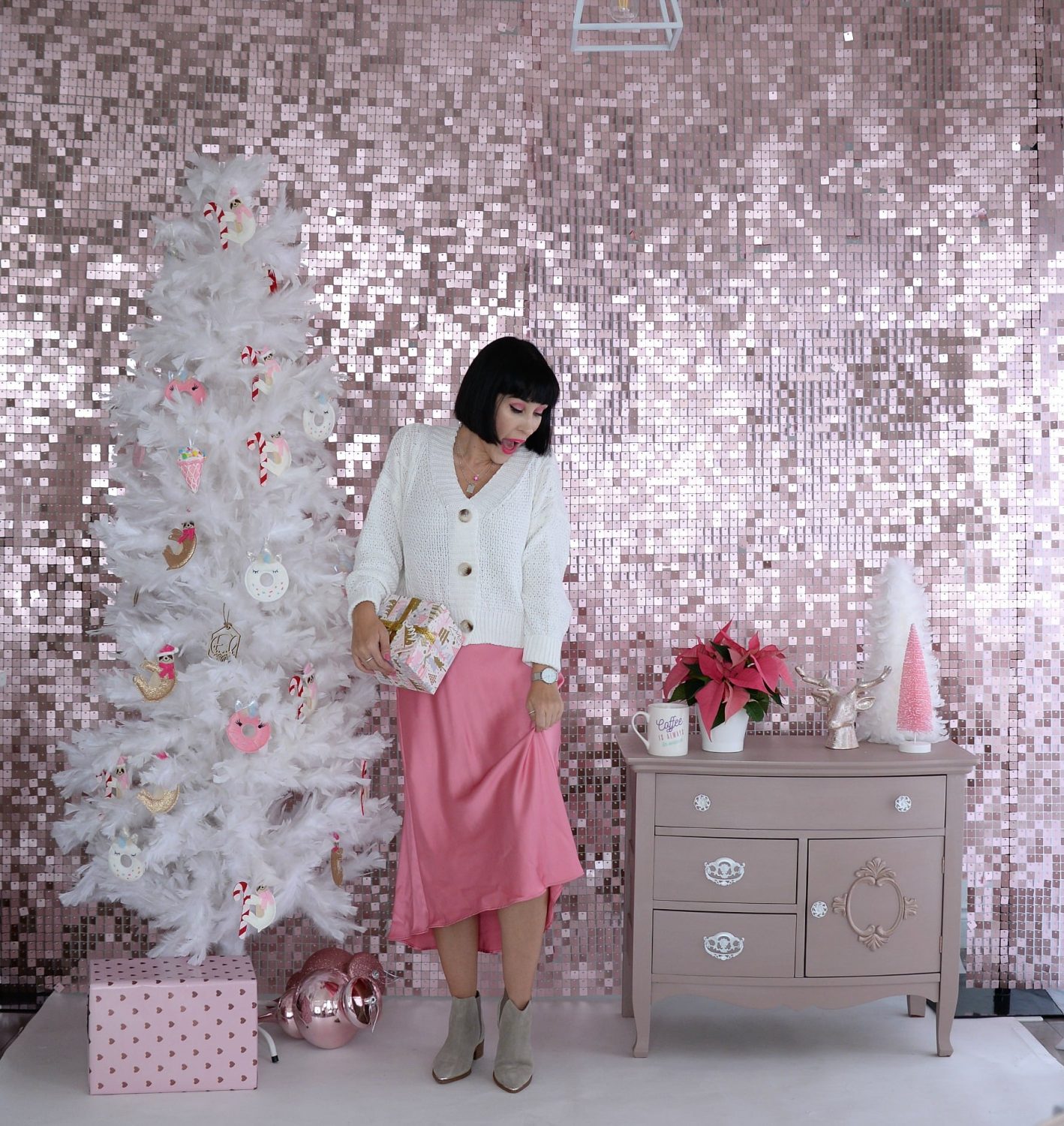 Don't' think midi-satin skirts are only for dressy occasions, they can easily be dressed down for daytime and weekend wear. The trick to toning down a satin/silky skirt is to keep clean silhouettes. From flats, mules or even white sneakers, it all comes down to the footwear. Opting for something without a heel will instantly create that chic, model off duty effect. Sneakers are the perfect shoe for that ultimate casual look. Of course, you're going to want to keep the rest of the outfit plain and simple too. Let the satin skirt be the statement in the outfit. Try pairing it with a comfy, graphic tee and an over-the-shoulder handbag. On slight cooler days, in the fall and winter, you can toss on your fave lightweight denim jacket or even a puffy bomber jacket will add that cool and trendy factor. 
What I Wore- Sweater- c/o Shein, Necklaces- c/o Park & Buzz, Watch- c/o Victoria Emerson, Ring- c/o
Park & Buzz, Skirt- Zara, Booties- Marc Fisher