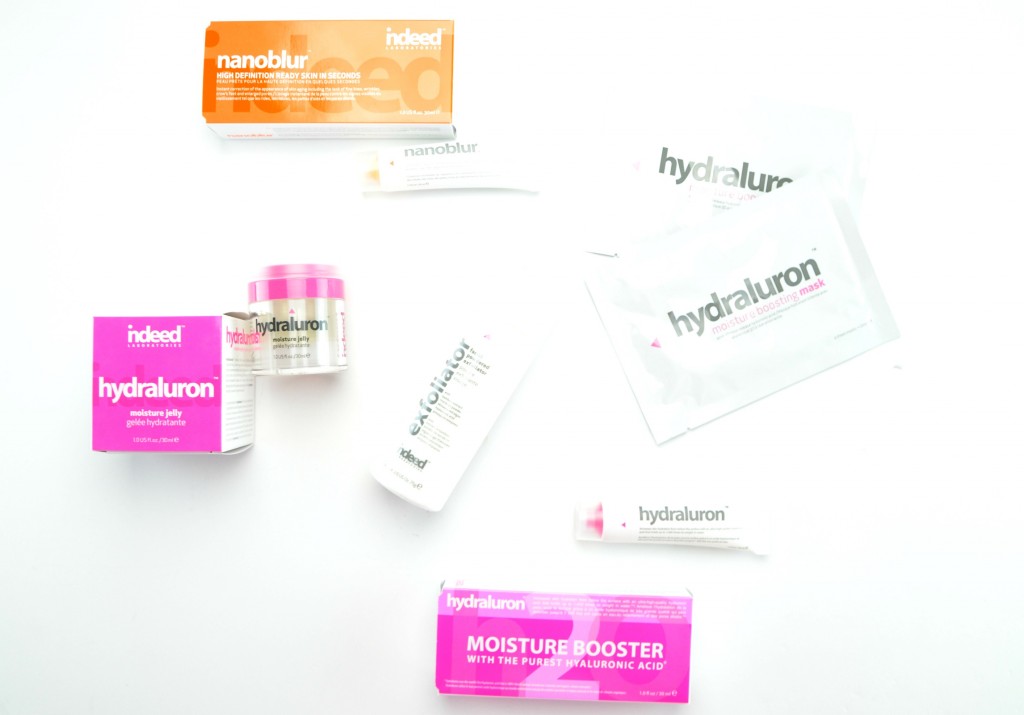 If you follow me on Instagram you may remember I spent a beautiful afternoon poolside at the Cabana Pool Bar in Toronto with my bestie a few weeks ago. We were there to learn about Indeed Labs while bundled up in terry cloth robes, sipping on delicious cocktails and learning about the latest and most innovated products from this extremely chic, girly and beautifully packaged brand. Not only is everything about Indeed Labs absolutely eye catching, done in fun colours of white with bold pops of colour that are colour coded to each skin concern. It's also backed by science and created by an amazing women that has other women's needs in mind. It's free of parabens, fragrances, colourants, sulfates, and never tested on animals. It's available at your local Shoppers Drug Mart and each product is around $20.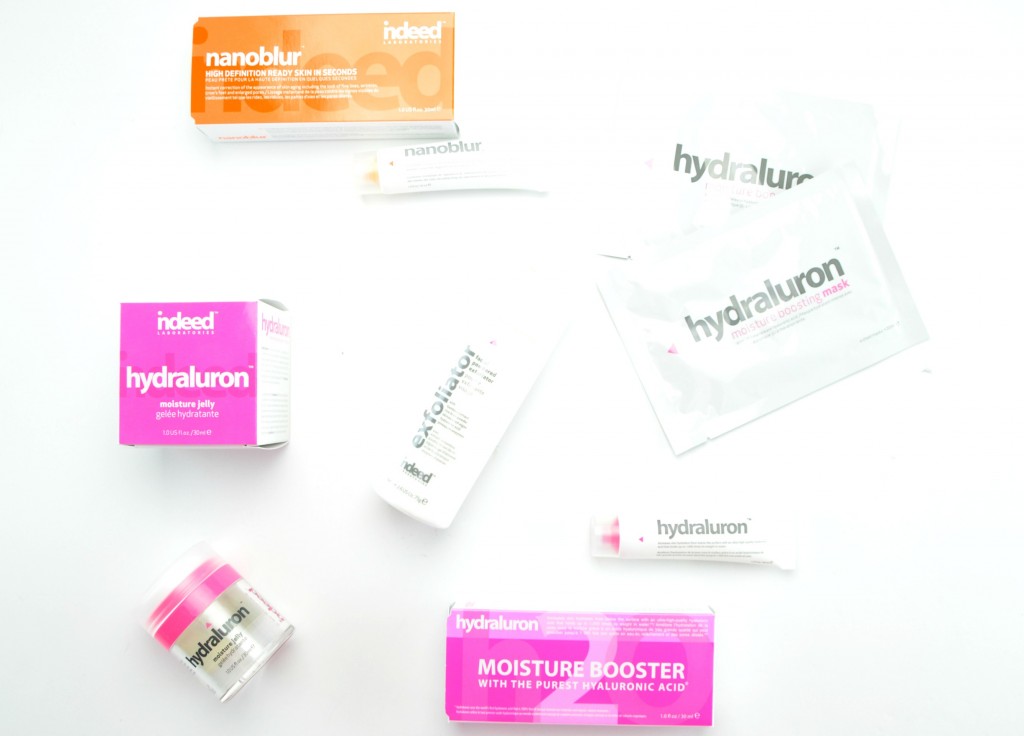 Indeed Labs Facial Powdered Exfoliator is probably the product I was most excited for, after testing it out on site. It features a micro-powder, skin polishing formula that contains both Bamboo extract, Rice bran powder, Okinawa red algae, Hyaluronic acid, and Bromelain and activates once you add water. The great thing about this exfoliator is you can add as much or as little water as you desire to help create different strengths and watch as the enzymes activates right before your eyes. Simply massage into the skin and watch as it becomes a creamy, foamy lather. It gently, yet thoroughly exfoliates the skin without being too harsh, aggressive or irritating. It washes clean away and doesn't seem to cause redness or breakouts. Your skin will instantly look refreshed, healthy, youthful and with a radiant glow. Another unique bonus, if you're lazy like me, and don't want the extra step of exfoliating, you can simply add a tiny amount of this powder into your favourite cleanser.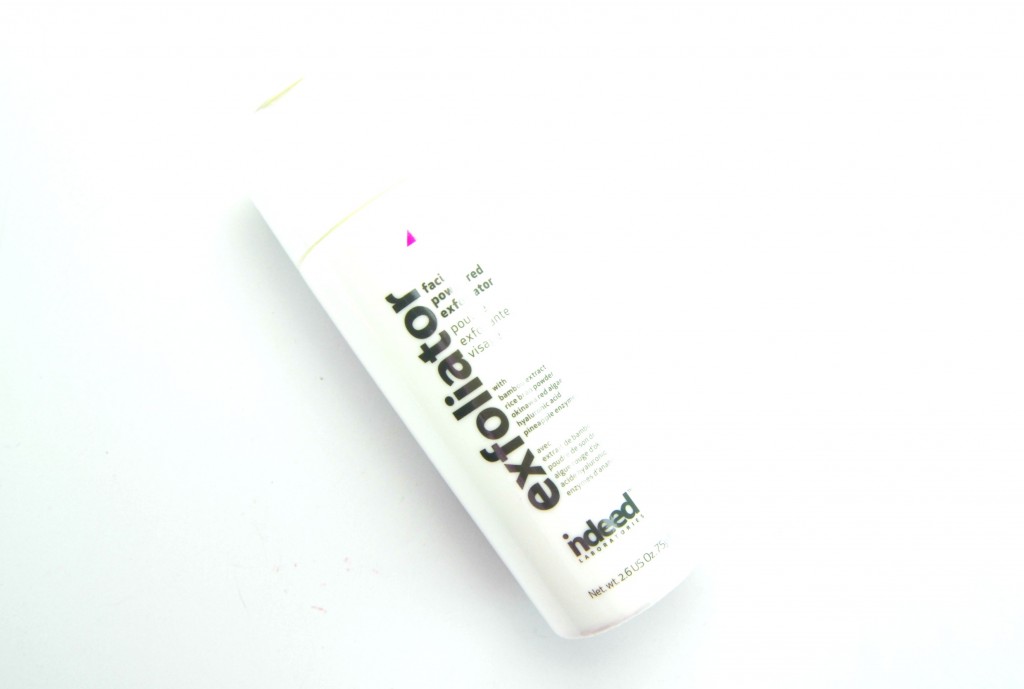 The Hydraluron lineup is for all us dry skinned gals or for those looking to add some extra moisture back into their skin this winter. It features a trio of products that will help hydrate, smooth and soften the skin. Each product contains high amounts of hyaluronic acid that will provide long-lasting moisture, along with red marine algae to help increase cell turnover.
Indeed Labs Hydraluron Moisture Boosting Mask is a slightly cooling and soothing facial mask that features 3D enzymes that allows for a slow and time release of the hyaluronic acid. It comes individually sealed with a perfectly cut out design that fits your face beautifully. Simply place onto face, adjusting to fit around your lips, nose and eyes, sit back and relax for 15 to 20 minutes. Once the time is up, remove the sheet mask and massage the excess serum into your face and neck for added benefits. Skin is left extremely hydrated, slightly plumped and ready to take on the day. Not only did my skin feel incredibly refreshed, it gave a healthy and radiant glow that seemed to last a few days. It's incredibly gentle and is recommended to use once or twice a week, max!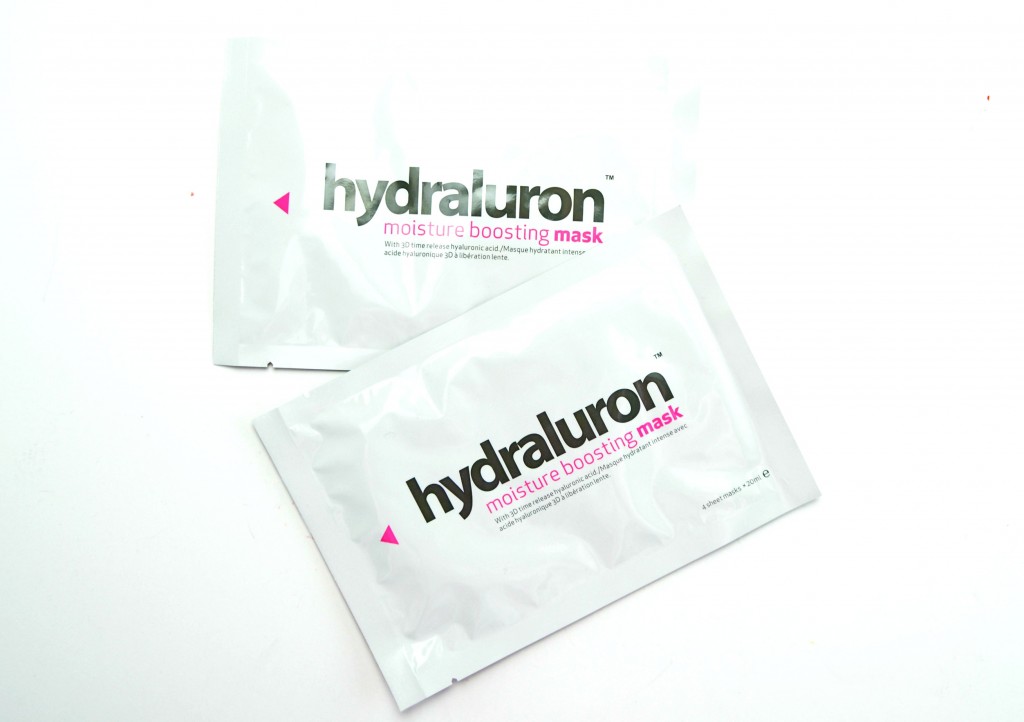 Indeed Labs Hydraluron Moisture Booster Serum a bio-engineered strain of red marine algae to help achieve ideal penetration of hyaluronic acid. Over time, the serum will help increase skin's hydration level and minimize the need for frequent moisturizing. It also helps to increase skin elasticity and reduce surface roughness overtime. This is applied before your daily moisturizer and watch as it dramatically improves dryness even before your cream. It helps your skin retain moisture for the entire day will providing firmness, elasticity and smoothness. My skin looks vibrant, healthy and incredibly hydrated after each use.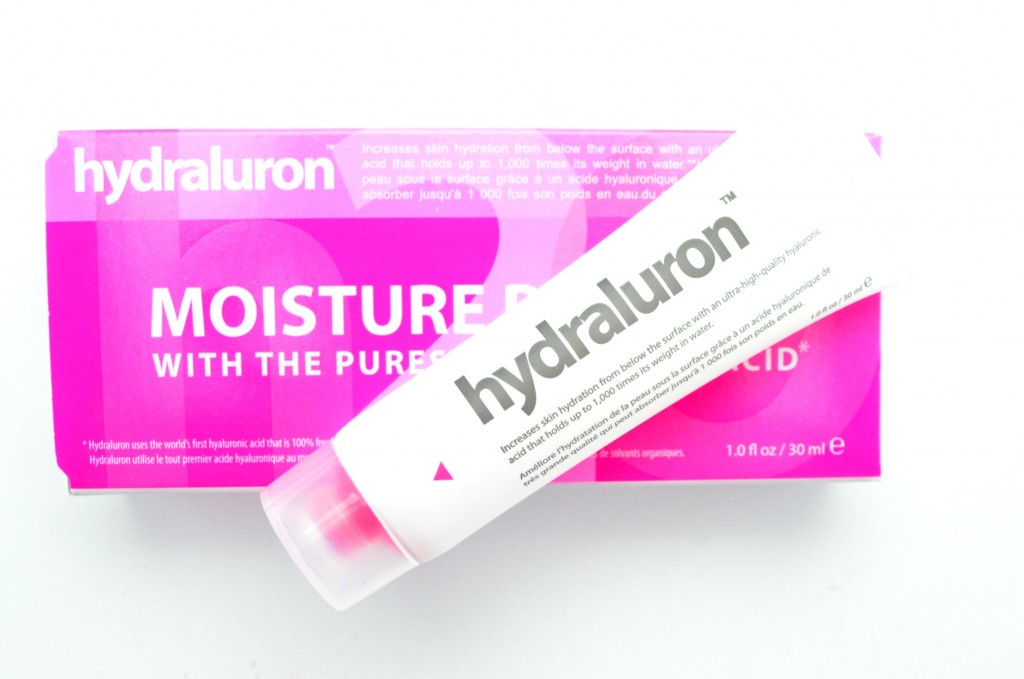 Indeed Labs Hydraluron Moisture Jelly is a brand new product for the brand and is formulated with a unique micro moisture complex that helps saturate the skin with fast-absorbing ingredients to help form a protective film on the skin's surface to defend against moisture evaporation. This is your last step in your daily routine and pairs beautifully with the Moisture Booster Serum. It applies evenly and smoothly and soaks into the skin within seconds. It doesn't feel too heavy or thick, nor does it feel greasy or oily, which can cause breakouts. It's the perfect moisturizer to apply under your foundation.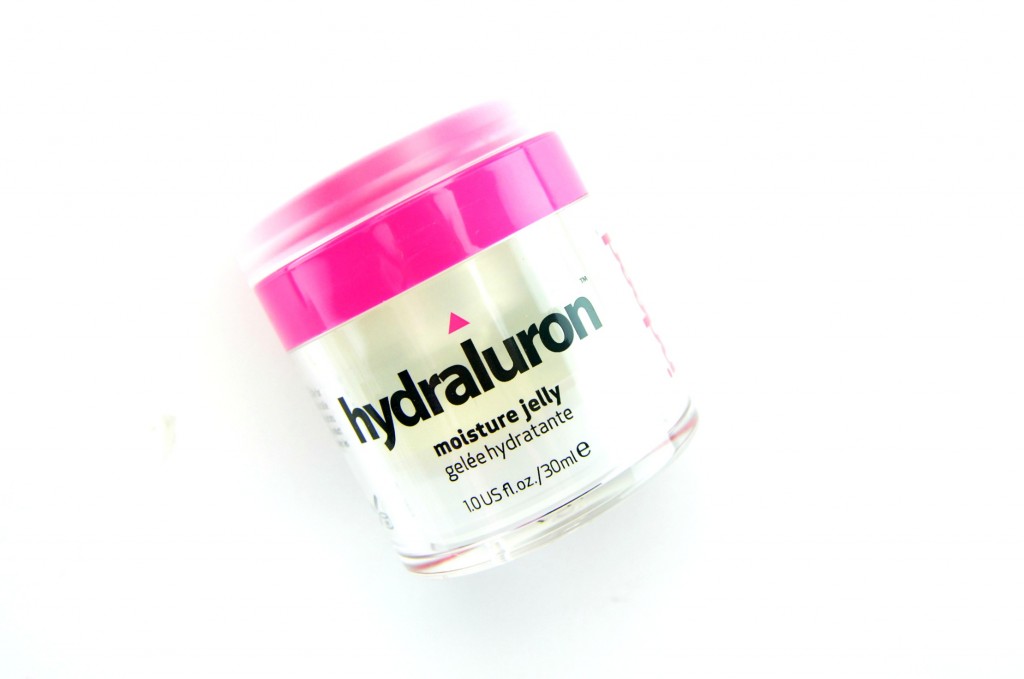 I've talked about it time and time again, but no matter how amazing your skincare routine or the product, nothing will ever truly shrink the size of your pores. I love that Indeed Labs doesn't claim to make these unfixable issues possible, yet provides you with a product to help minimize the appearance of enlarged pores. Indeed Labs product Nanoblur is an ingenious little product that helps to minimize the appearance of pores, while smoothing and softening fine lines and wrinkles. You simply apply it to dry, clean skin before you apply your foundation and watch as it helps provide a smooth, even texture to your skin. You can also apply it over top of your makeup to help create a matte finish if you tend to get a little shiny or oily throughout the day. Not only does it help to create a matte finish, it also provides an airbrush, yet natural effect on the skin, we're talking completely flawless even before your foundation.