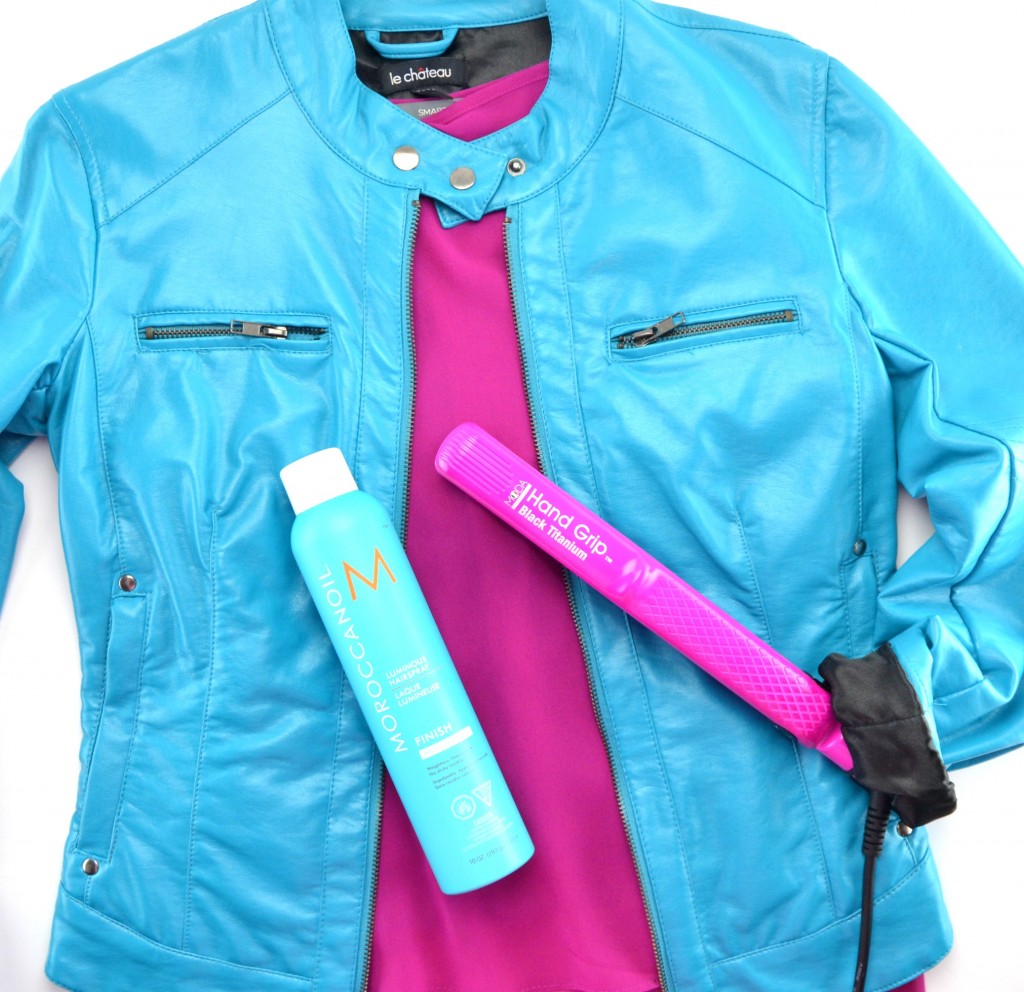 Treat yourself this fall to a new hair styling tool from Hair Treats. Not only does this brand take pride in creating styling solutions that adapt to the needs of the modern day woman and man on the go, each item is extremely affordable. It's designed for ease, with the highest quality and performance in mind. Sadly to say, I've been using my Chi Straightener for the past 10+ years, and although I love it and it gets the job done, it's time for an up-grade. I went with the Moda Hand Grip Straightener that not only boasts a floating beveled black titanium plate, it also features an anti-slip grip that instantly helps to smooth curly, damp to dry hair in a few strokes. This full utility flat iron gives me the heat I want and need to effortlessly create any look my heart desires this season.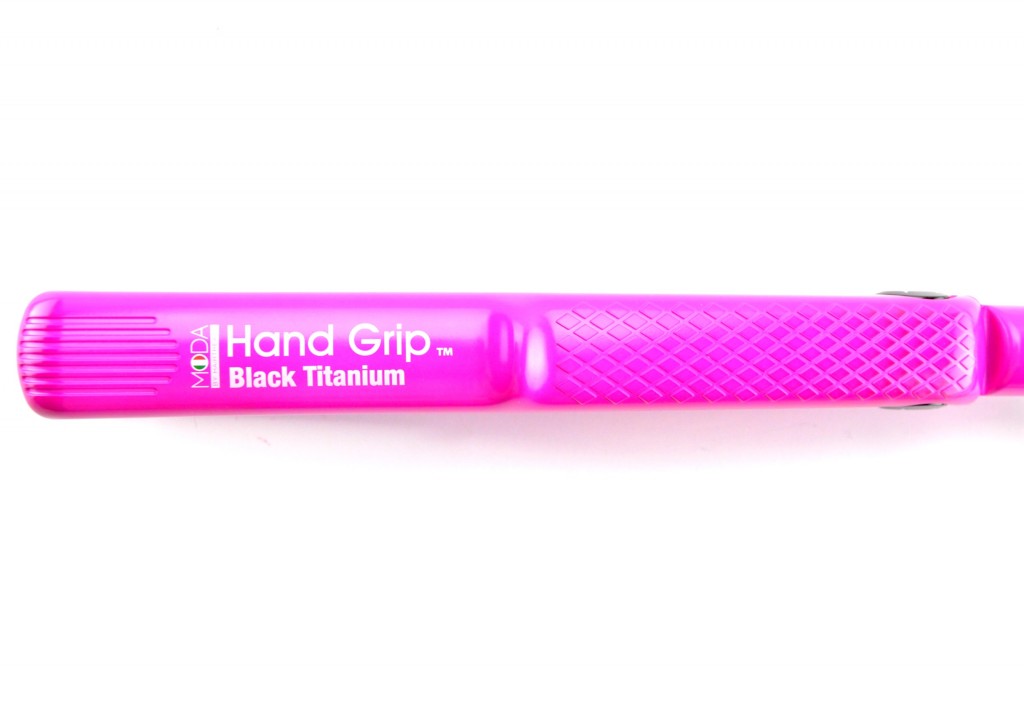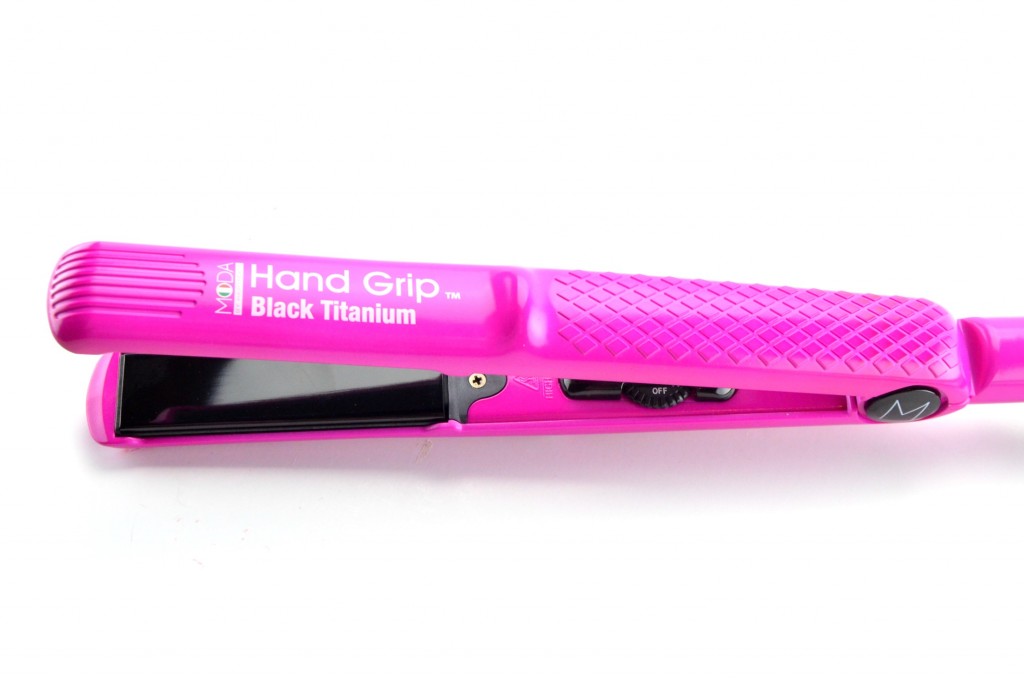 The Moda Hand Grip Straightener 1" Korean Black Titanium plates are ultra smooth and scratch resistant, comes with floating beveled plates, and features a high performance ceramic heater that offers even heat distribution and high speed heat recovery. It's concentration of negative ions help to seal in moisture and repel humidity, which helps to reduce frizz and produces unmatched conditioning and shine. Its electronic temperature control offers a wide range of temperature settings from 130C to 230C and features a 1 hour automatic shut off. Another wonderful feature, an anti-slip grip ensures total control with each use and you're able to use it on both damp and dry hair. It has an 8' tangle free cord with 360 degree swivel, is backed by a 1 year warranty and comes in both black, cobalt blue, fuchsia and purple and retails for $95.46.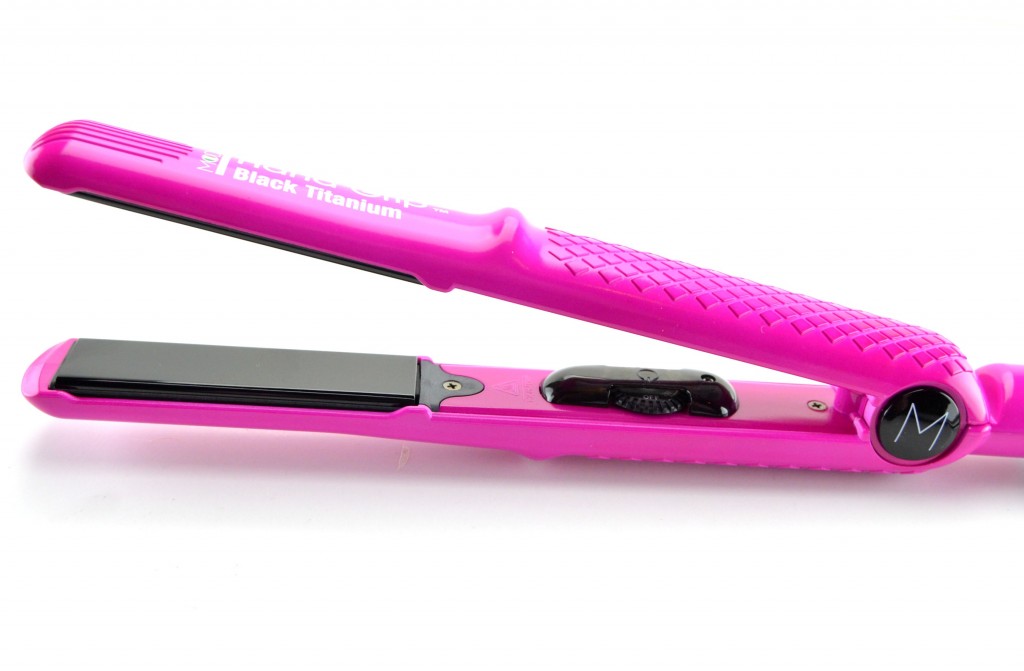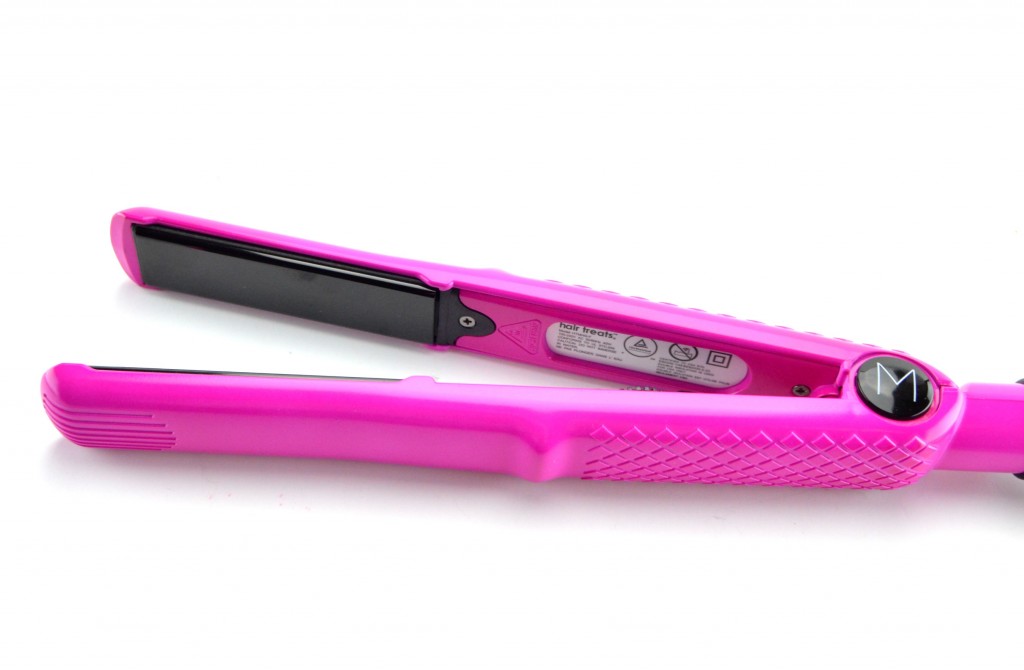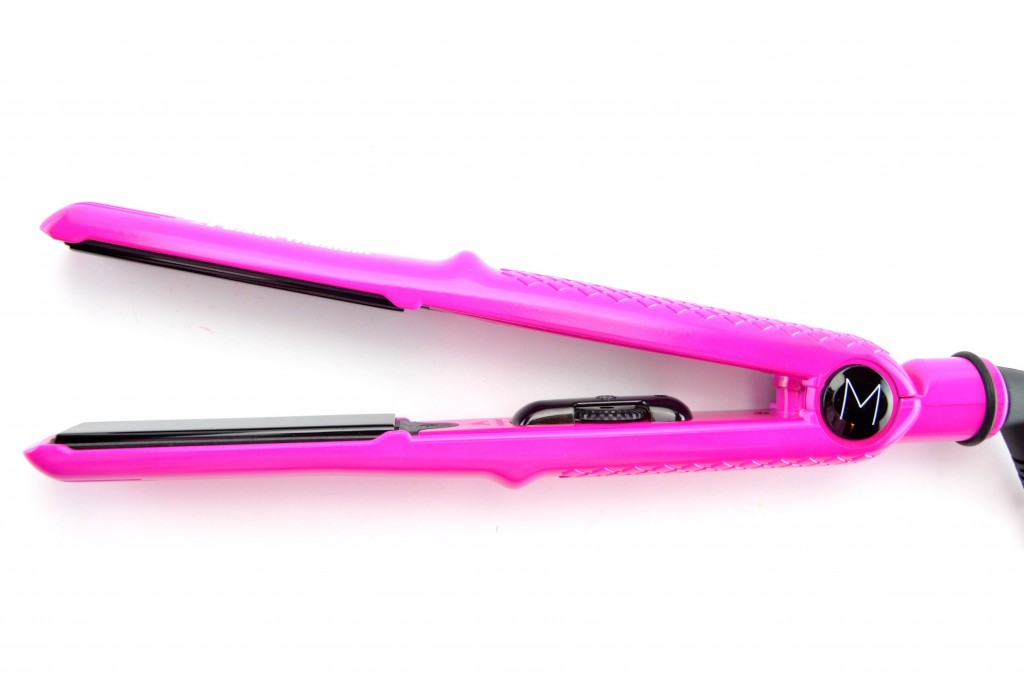 Let's just start off by talking about the colour of my new Moda Hand Grip Straightener. Fuchsia pink, yes please. Not only am I in love with the colour, I'm totally obsessed with the titanium plates. This naturally occurring element heats up quickly and evenly, making it easier for me to style my hair efficiently. It's also corrosion resistant, more durable and in the long run, lasts much longer. It helps to provide my hair with a super smooth finish with less fly-a-ways, and also allows for even pressure and heat distribution. The round edges allow me to get extremely close to my scalp for incredible root lift. It provides added lift and volume in one seamless motion without any harsh lines or dents. The floating plates also seem to help with the ease of this straightener, as each plate actually tilts back and forth, side to side, ensuring my hair will never be snagged, pulled, pinched or caught in the straightener.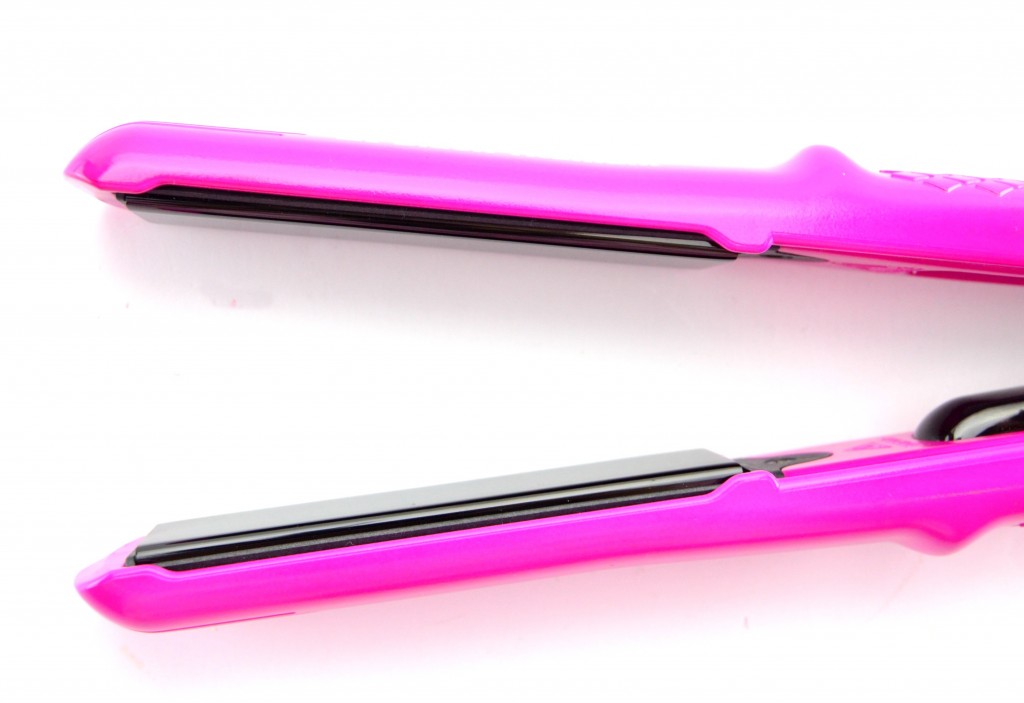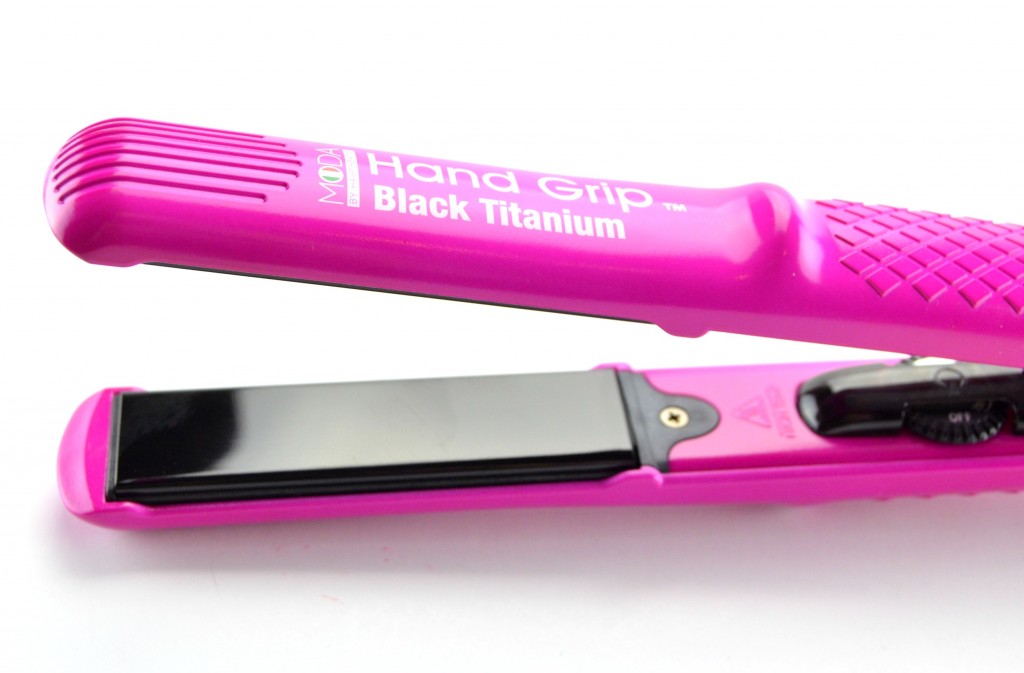 The Moda Hand Grip Straightener heats up fairly quickly, time I'm done blow-drying, it's reached its max temperature of 230C degrees. Realistically, I'd say it heats up in less than a minute and you can easily adjust the heat setting with its rotating setting control. It's always ready when I am and I love that I can set it to a lower temperature, ensuring I don't over heat or damage my short, thin hair. I find right around the 180C is the perfect heat setting for my hair type, hot enough that it straightens, but not overly hot so it dries out or damages my hair.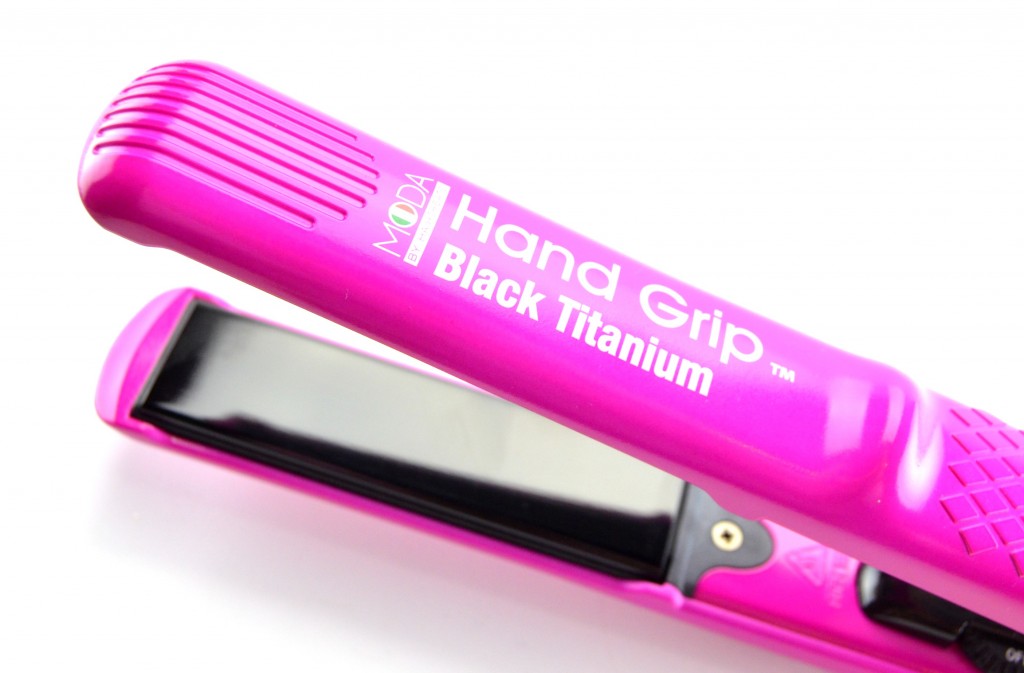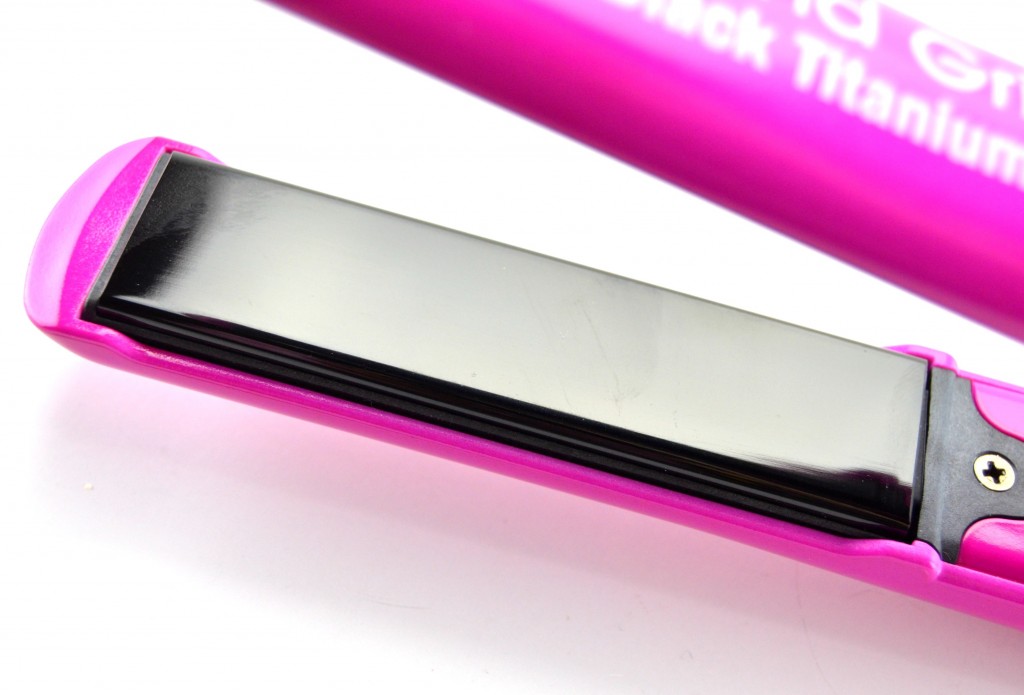 To create silky-smooth locks, I start by sectioning off my hair and then take my Moda Hand Grip Straightener and use it in 1 inch sections at a time. I place the straightener as close to the roots as possible, avoiding my scalp, and slowly pulling it down the hair shaft to the ends. I hold the iron tight enough and with a bit of pressure so that even heat is applied, but loose enough that each strand can easily slide through the plates. I continue to do the same steps for each section of my hair until my entire head is straightened. I then, of course, finish off with my favourite hair serum to help set and lock in place. Not only does this help straighten my hair within minutes, it ensures even heat distribution, eliminating hot spots and provides my hair with a shiny, incredibly healthy and smooth finish. Even on a lower temperature setting I can easily control frizz and fly-a-ways. My new favourite tool for fall.