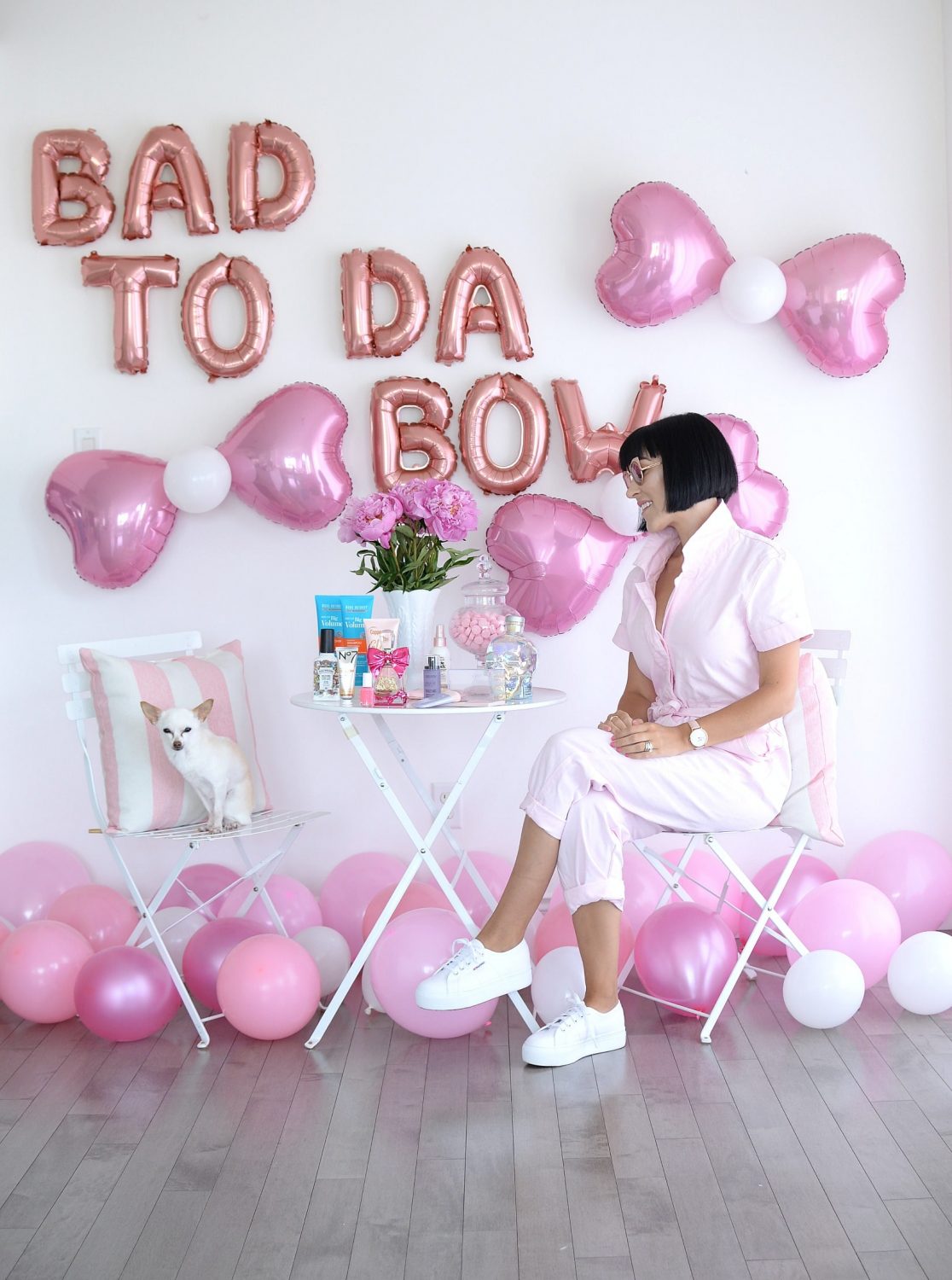 Items I Love Traveling With
If you follow me on Instagram, you would have seen me traveling around BC for the past 3 weeks. It was a super long time away from my home (and fur babies), but you better believe we made good use of every minute that we were gone. It was also the longest I've ever been on holidays, so I had a hard time knowing what to pack. The good thing about traveling within your country, or visiting any major city for that matter, is whatever you forgot to bring, it's only a store away.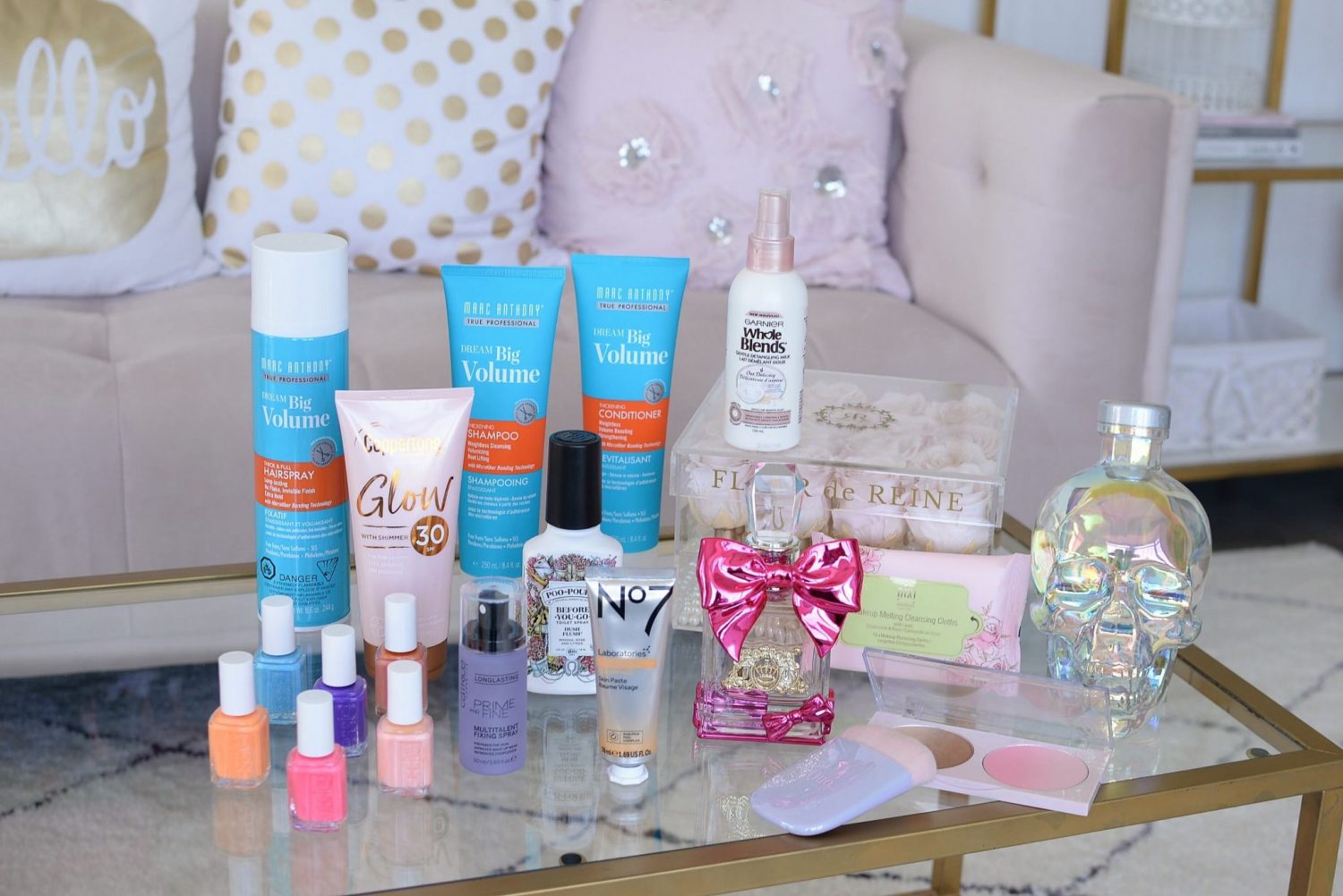 Derek and I try to travel as much as we can, which means staying in small, tight hotel rooms. With that, comes the awkward moment when you have to use the bathroom hehe. Poo-Pourri is one of those products I've heard about for years, but never really thought we needed it, was too gimmicky or wouldn't really work. We ended up picking up a few bottles… and let me just tell you, it works! It's not only perfect for travel, but perfect for guest bathrooms or just for personal use at home. Simply spritz into your toilet bowl before you go, and no one will ever know. With an array of different fragrances, your bathroom will smell like a tropical garden. It retails for $22.99 for 4oz.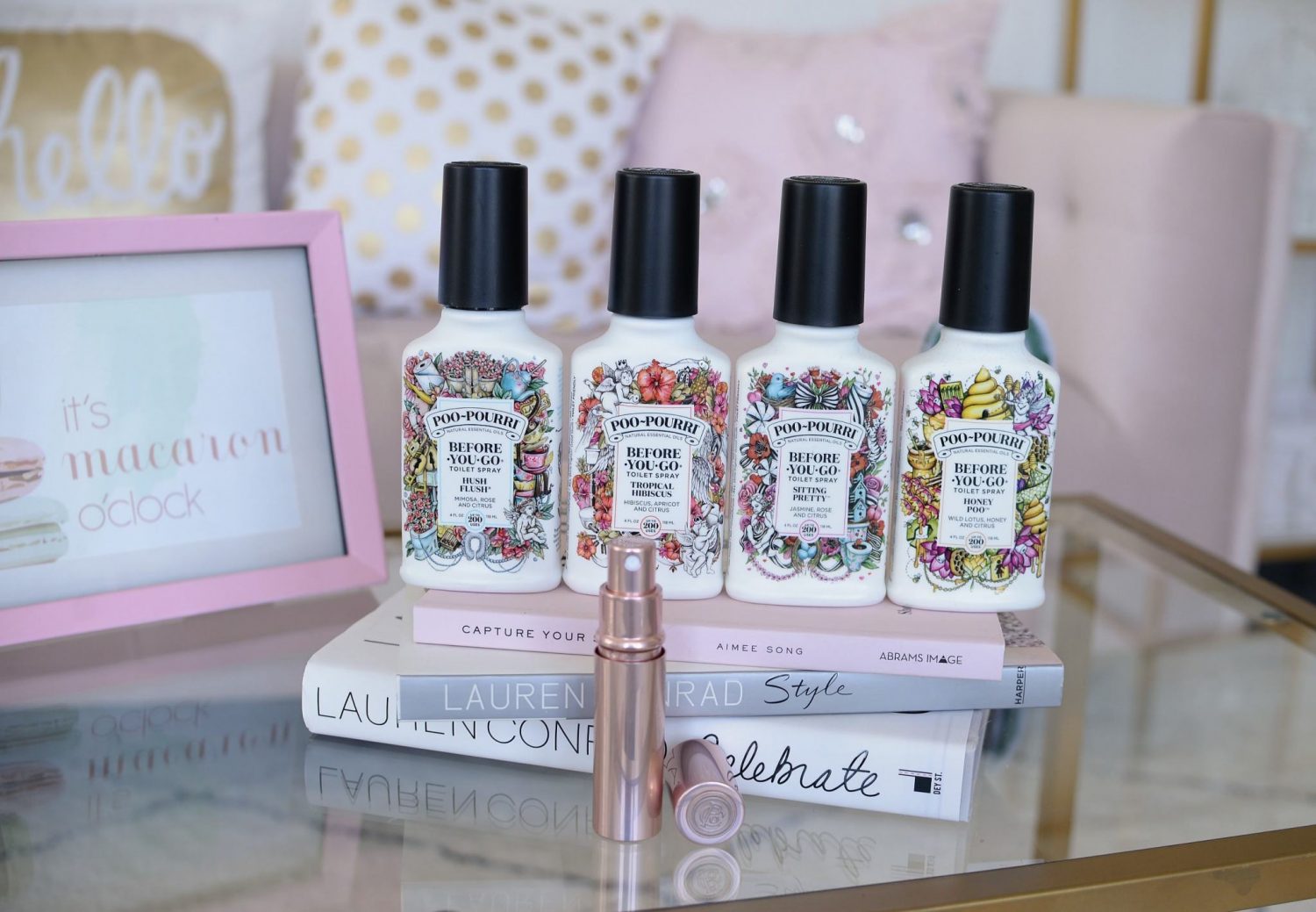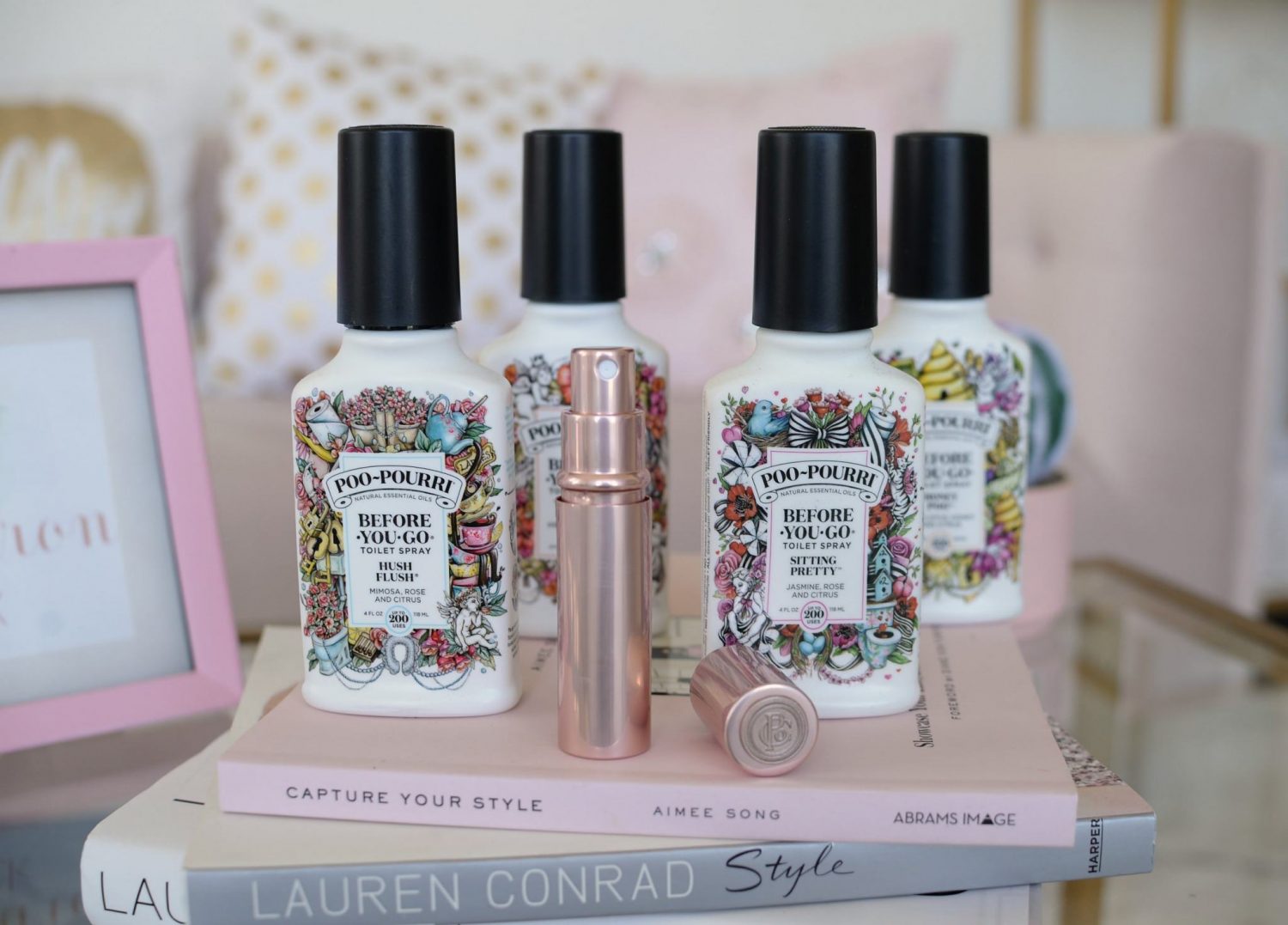 Who doesn't like a little shimmer on their skin? Coppertone Glow with Shimmer SPF30 was my go-to sunblock this past trip. Its unique formula is a hybrid between a body lotion, tinted moisturizer and your traditional SPF. It features a slightly pinkish, golden formula that's infused with shimmery particles that leave your skin glowing, while protecting it from the sun's harmful UV rays. Its lightweight texture applies and blends into the skin flawlessly without any greasy or oily residue. It also somehow manages to keep my skin incredibly hydrated all day. An excellent sunscreen with an added touch of glimmer. It retails for $9.99.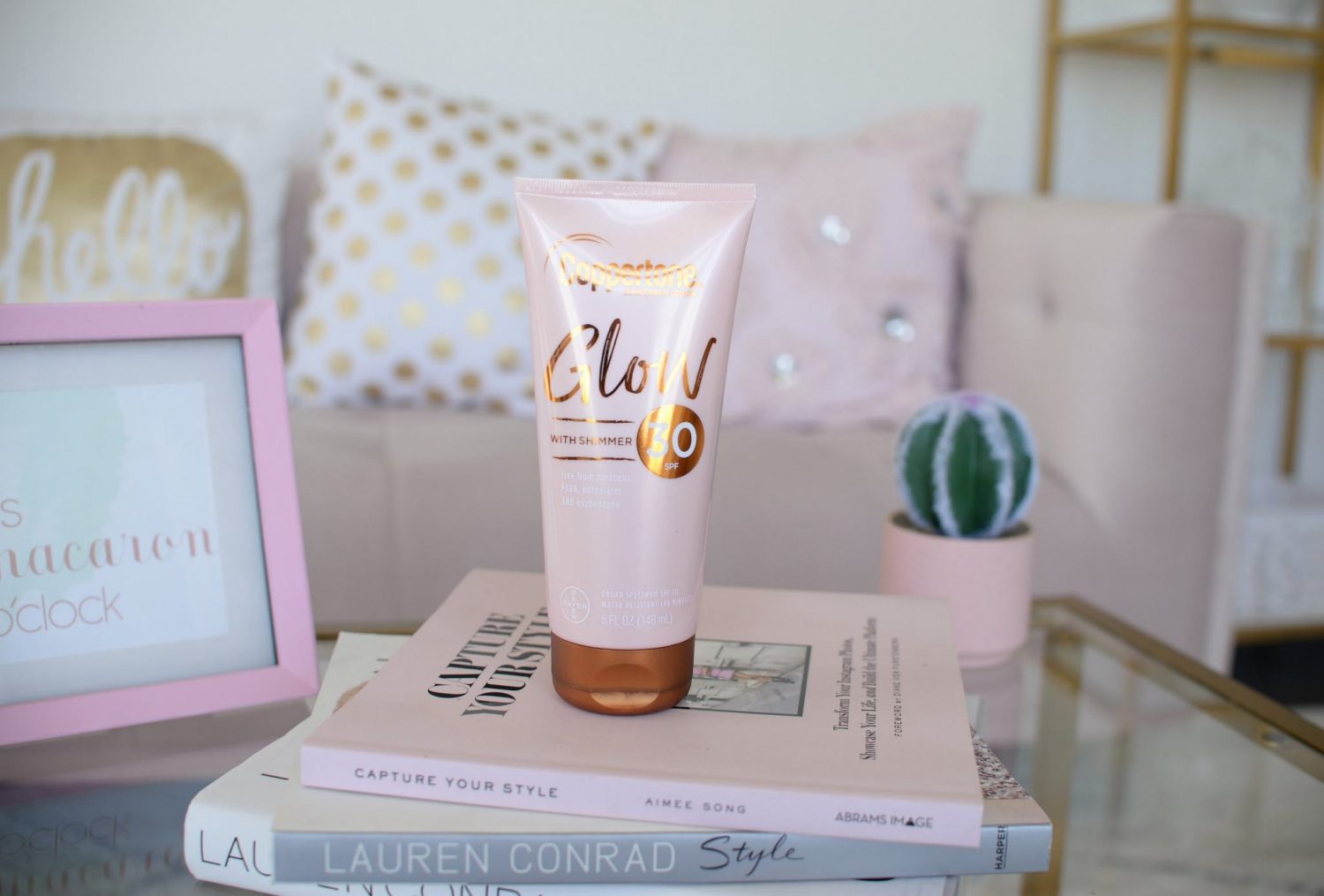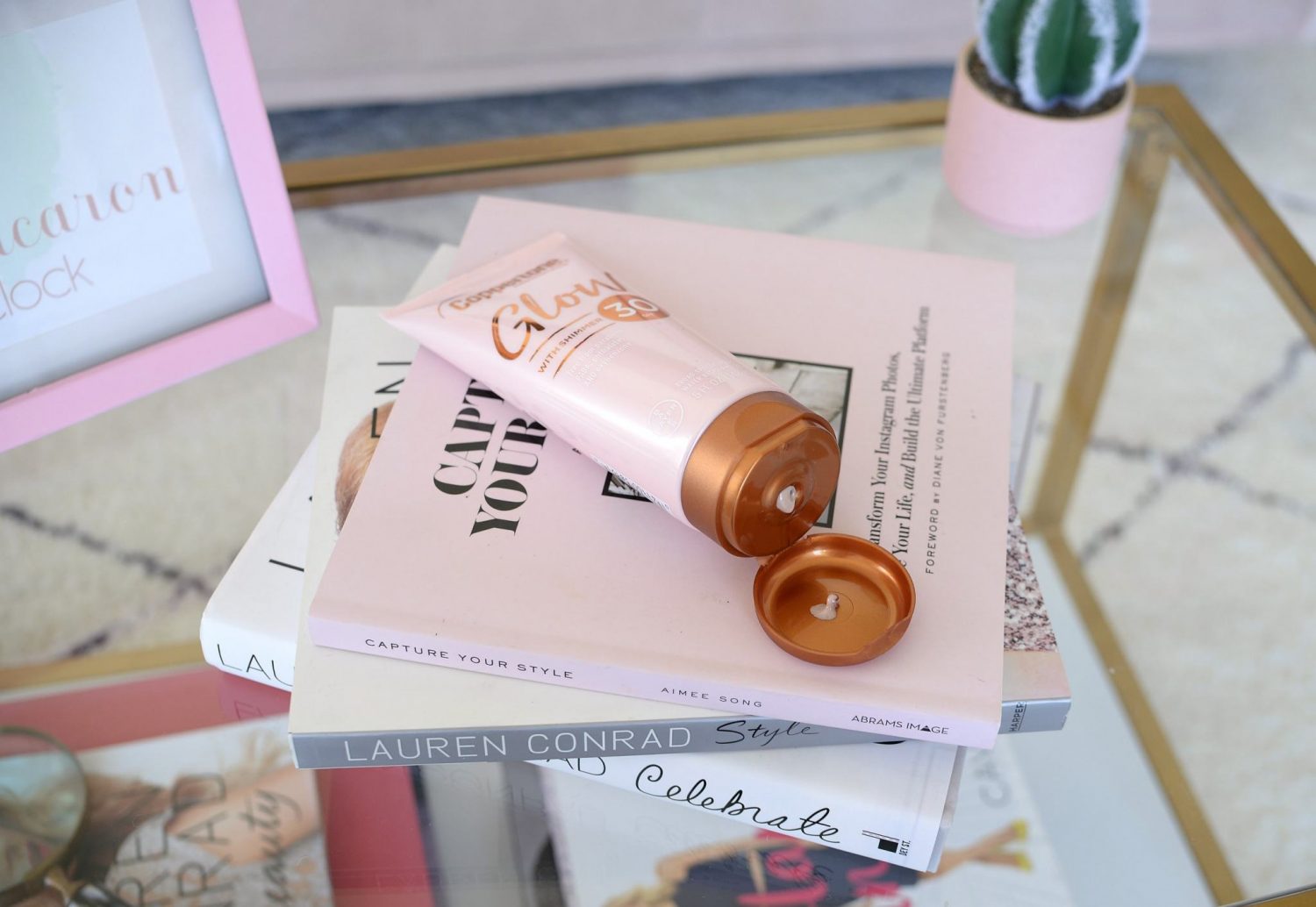 On my nails, I've been having fun with the new Essie Spring 2019 collection. All 6 shades found within the lineup are bold, bright and incredibly neon. If you're not looking to invest in the neon trend in your wardrobe, nail polishes are an excellent alternative. With its demi-matte finish, all 6 shades can easily play into any look you're styling this summer. Of course, Strike a Rose is a personal fave, thanks to its electrifying pink hue, but I'm also a huge fan of Take A Lead. Each shade retails for $9.99.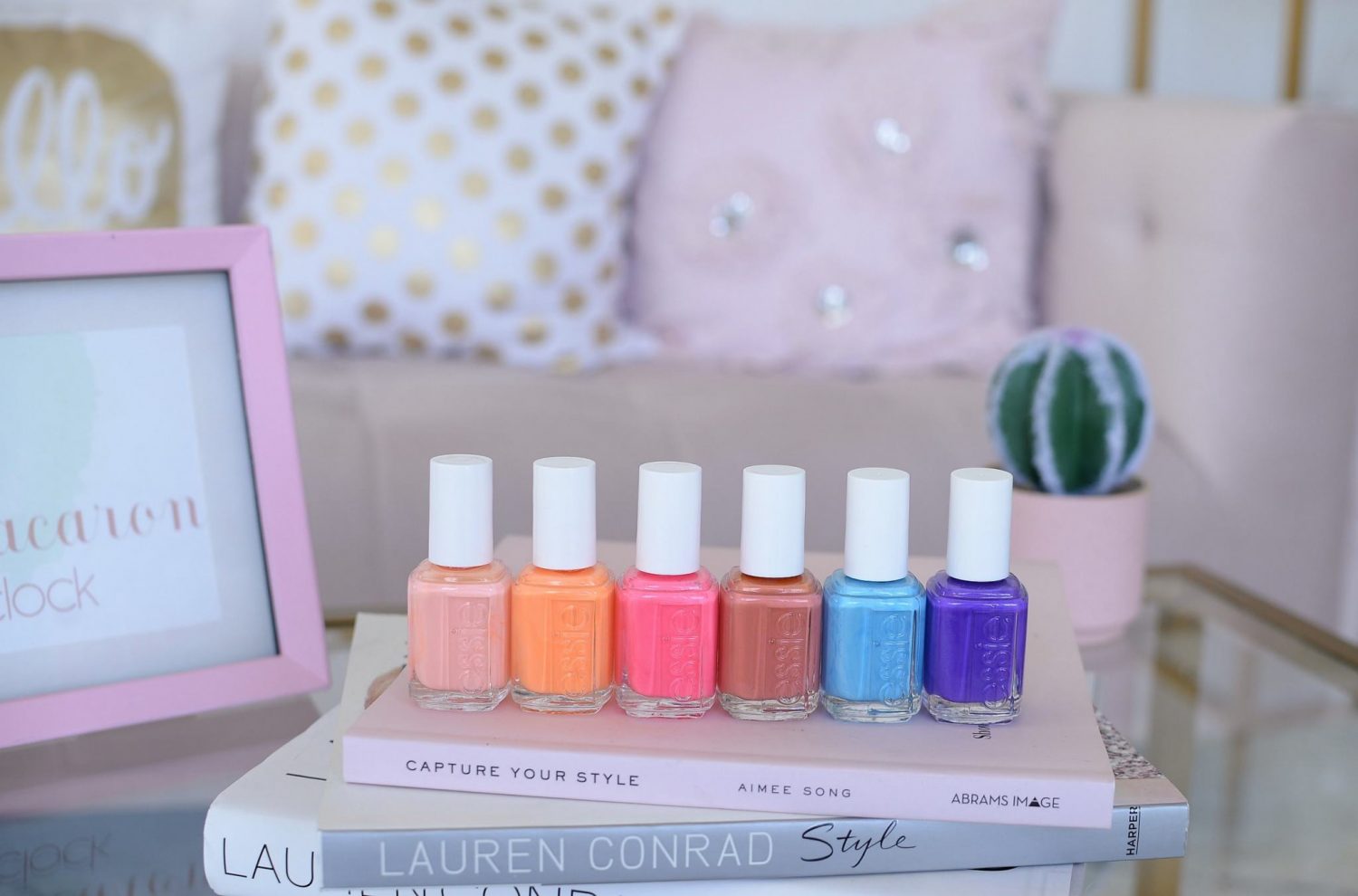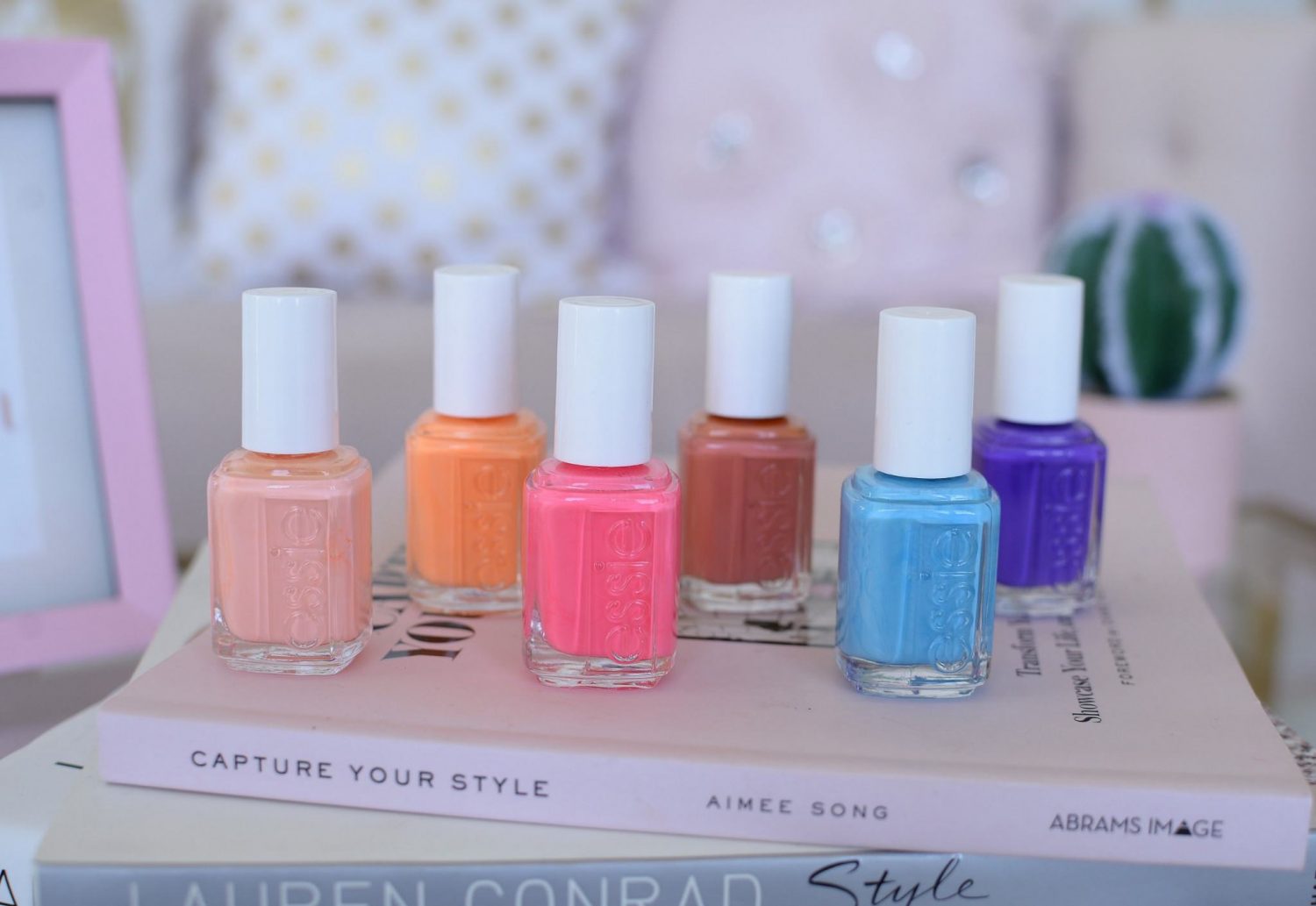 Playing with new makeup brings me pure enjoyment, but when I travel, I try to keep it simple. The new Quo Ombre Face Palette features both a bronzer and blush/highlight duo. It allowed me the freedom to use each shade on its own for a true pop of colour or blend the shades together to create a true ombré effect. I can easily achieve a perfect sun-kissed summer glow with a slight shimmery finish with ease. If you're looking for healthy, glowing skin this summer, this is the only palette you need. It retails for $20. To make sure my application process was completely flawless, I used the Quo Face Brush to apply the product. Its silky-smooth bristles help to blend and buff the powder into the skin seamlessly. Its wide handle fits perfectly into the palm of my hands for an effortless application each and every time. It retails for $14.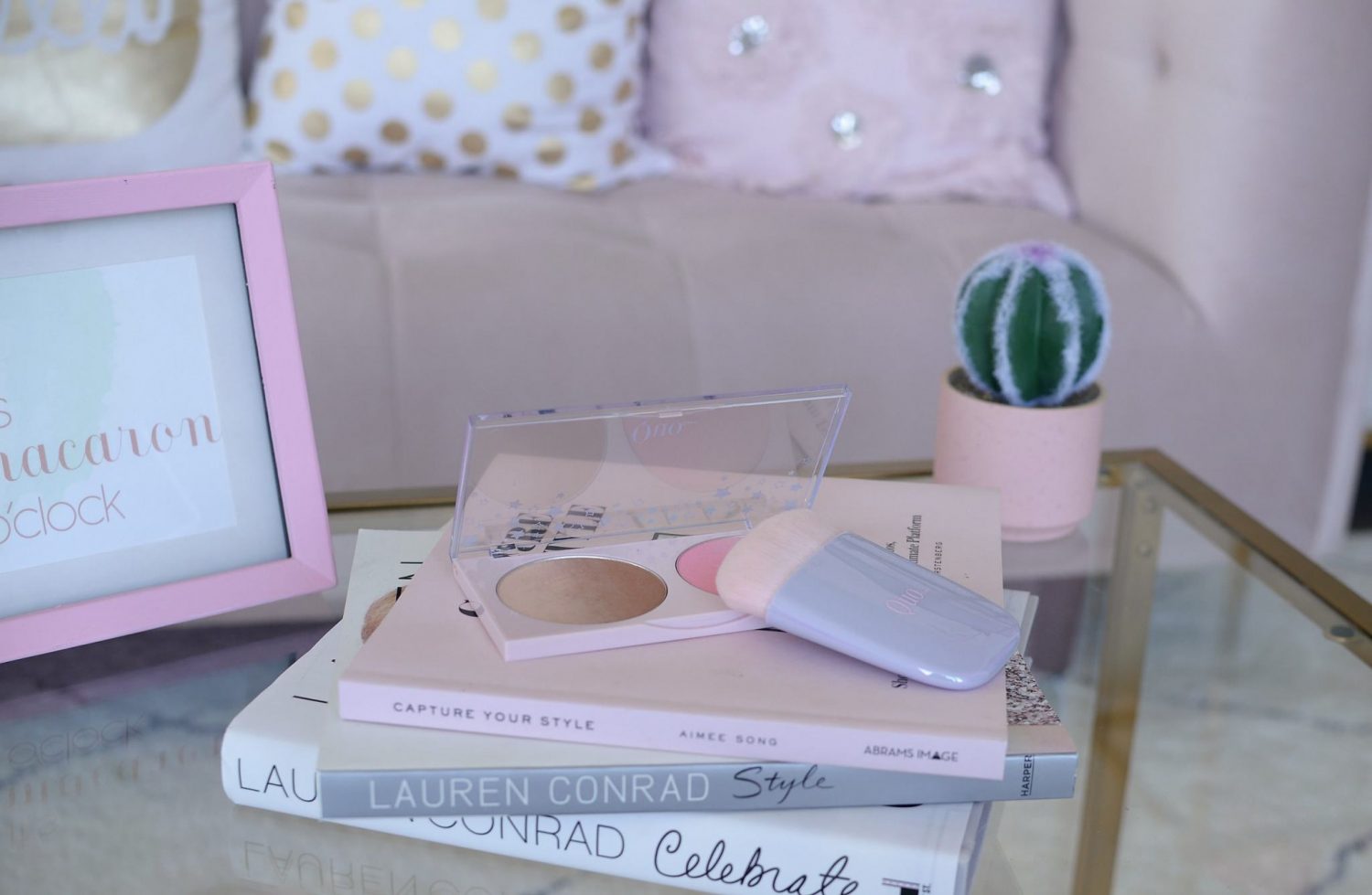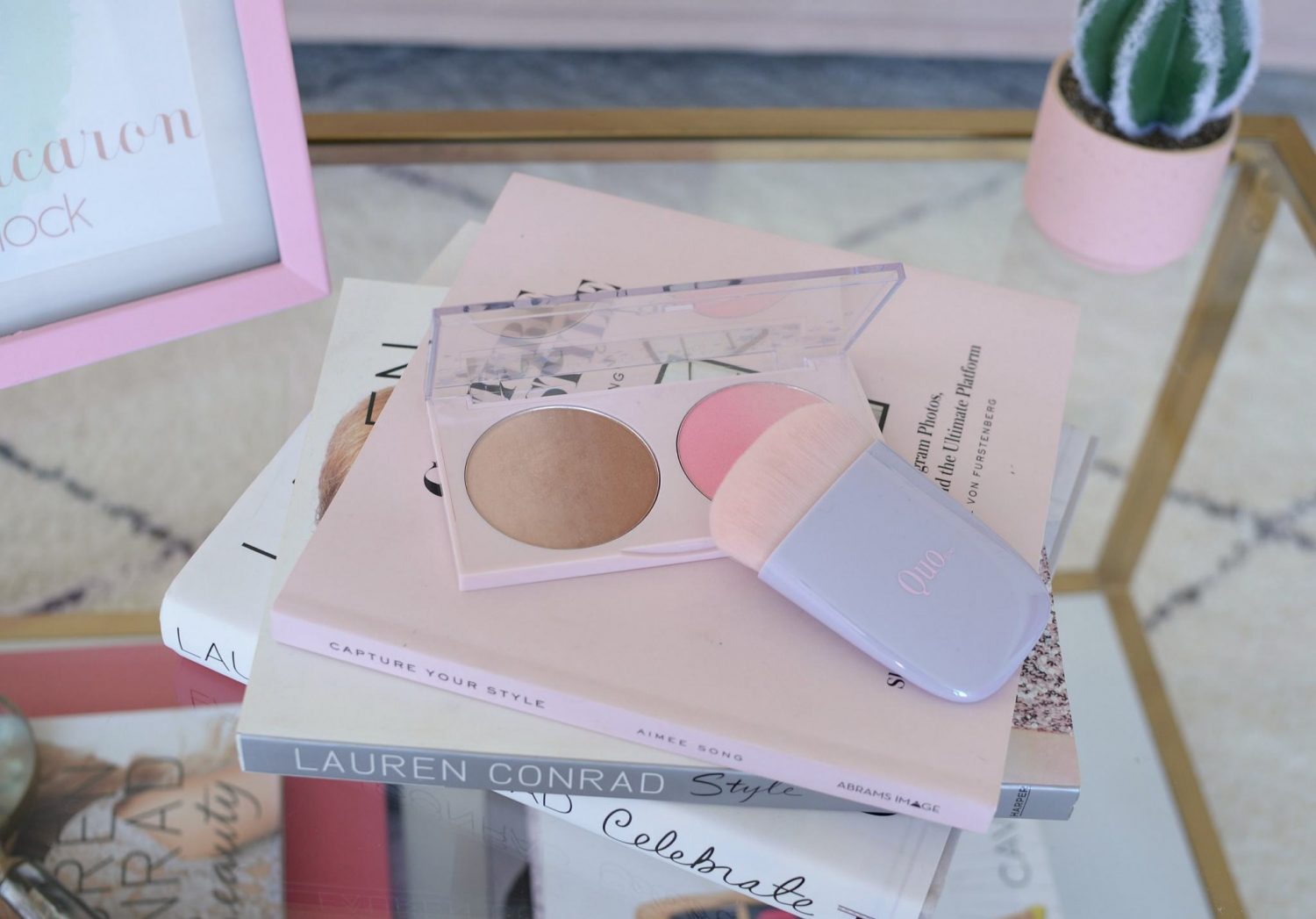 Speaking of glowing skin, the new No7 Laboratories Resurfacing Skin Paste does just that. In as little as a few weeks, it helps to brighten the skin, even out skin tone and reduce the size of enlarged pores. On holidays, my skin takes a beating. Wearing makeup for upwards of 15+ hours a day and not drinking enough water leaves my skin looking dull and dehydrated. This unique blend of AHA and PHA help to exfoliate my skin, leaving it visibly healthier and more youthful in a single use. With weekly use (2-3 times a week) my skin became clearer and with less breakouts. My texture slowly started improving, with less dry patches and blotchiness. Its skin-enhancing formula left my skin baby-soft and smooth with a slight luminous glow. It's also incredibly easy to use while traveling. Just apply an even layer, wait 15 minutes, then wipe away with a warm cloth that's provided. It retails for $28.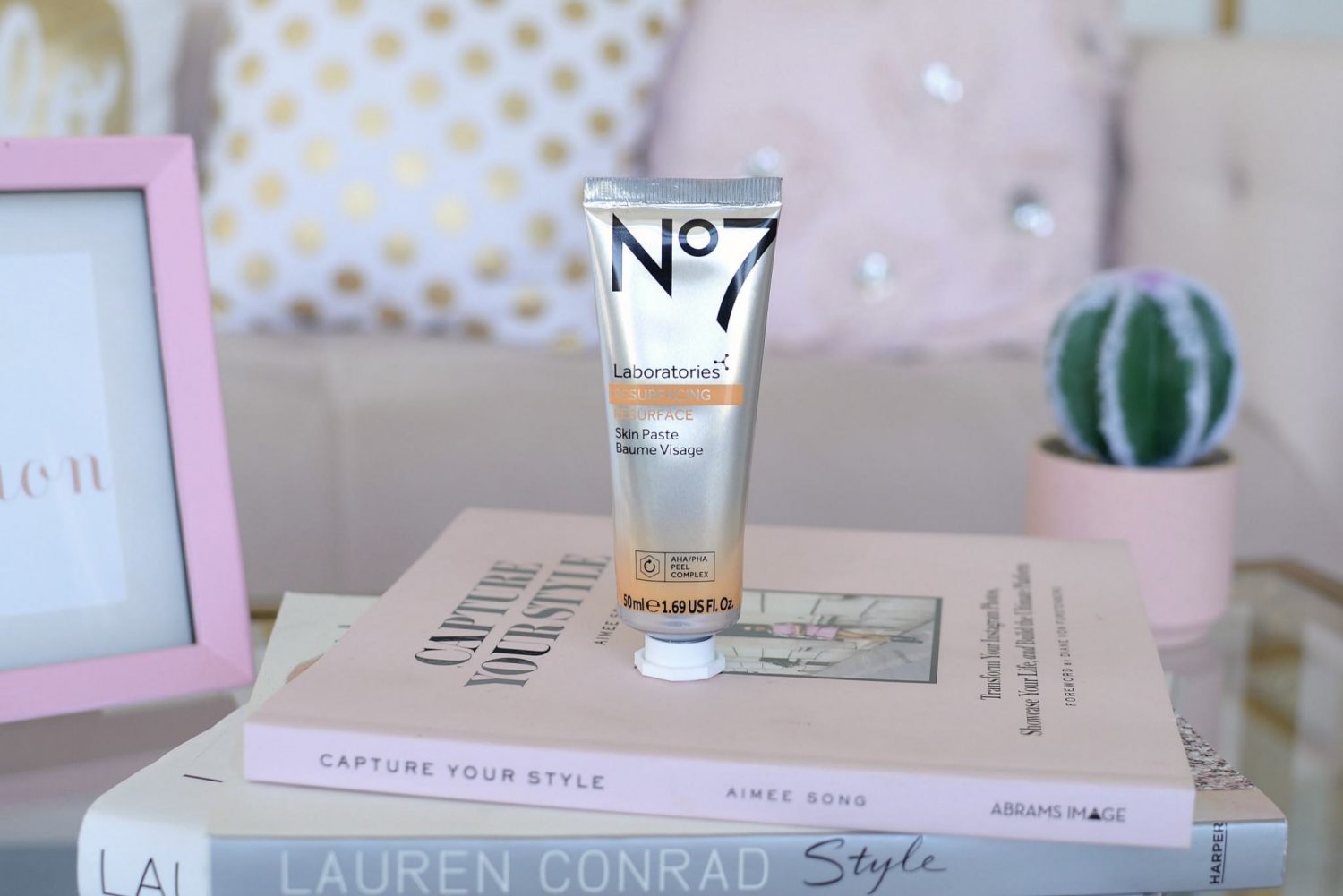 Of course, you need to apply this skin paste to dry, clean skin, so to ensure all traces of dirt, oil and makeup are removed, I've been relying on Pixi Makeup Melting Cleansing Cloths. I'm not going to lie; I never really feel that makeup sheets fully remove all traces of the day. That being said, these cleansing cloths have been doing an amazing job at getting my skin squeaky clean on holidays. Its innovated formula is not only gentle and somewhat soothing on the skin, it's created and designed for even the toughest, longwearing, waterproof formulas. It's infused with botanical extracts to leave skin perfectly balanced and happy. It doesn't dry out the skin, nor does it irritate sensitive skin. When you're in a hurry, or don't want to pack an array of makeup remover oils that may leak all over your luggage, these will help ensure skin is perfectly cleansed and clean in a single wipe. It retails for $14.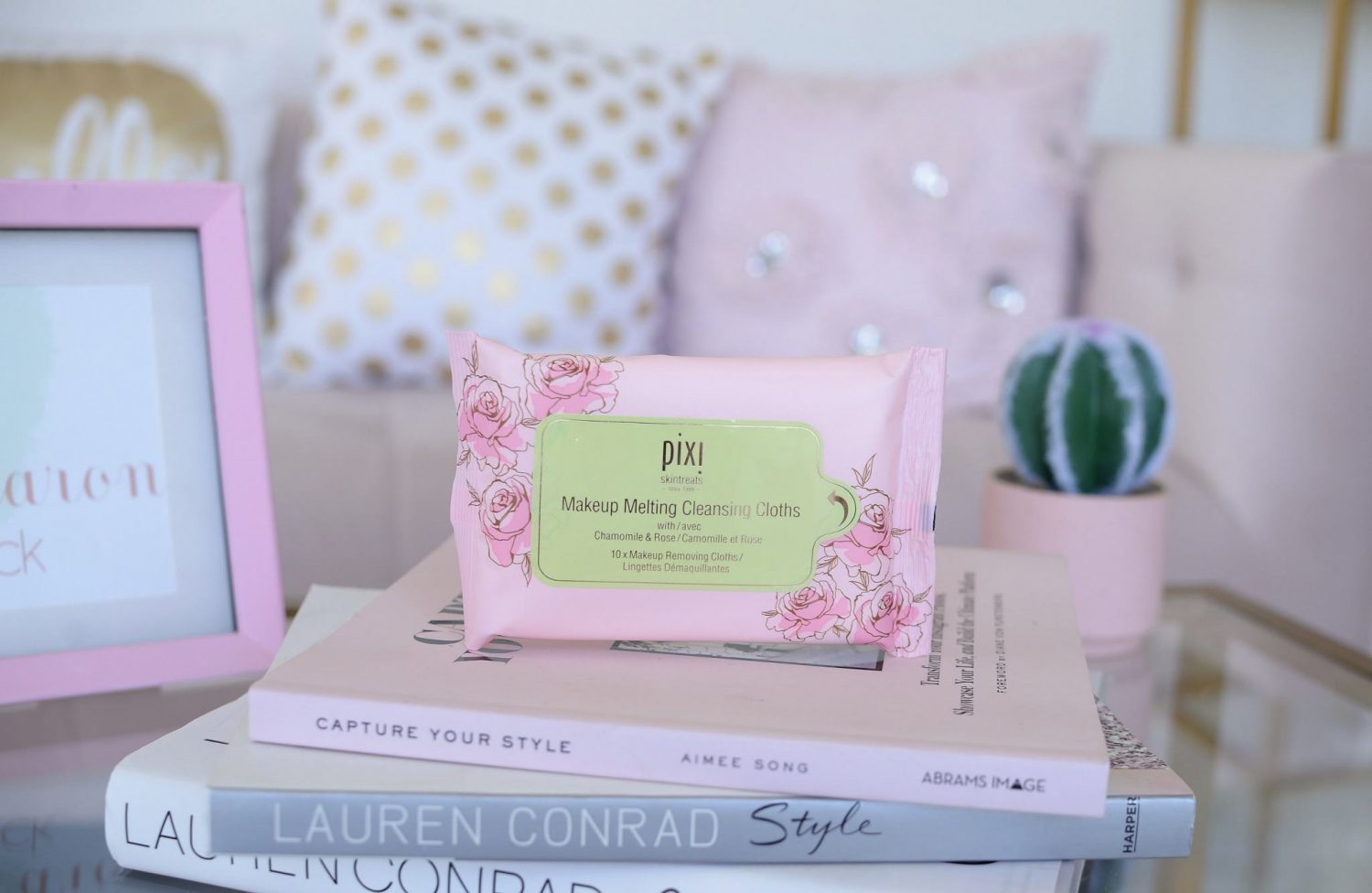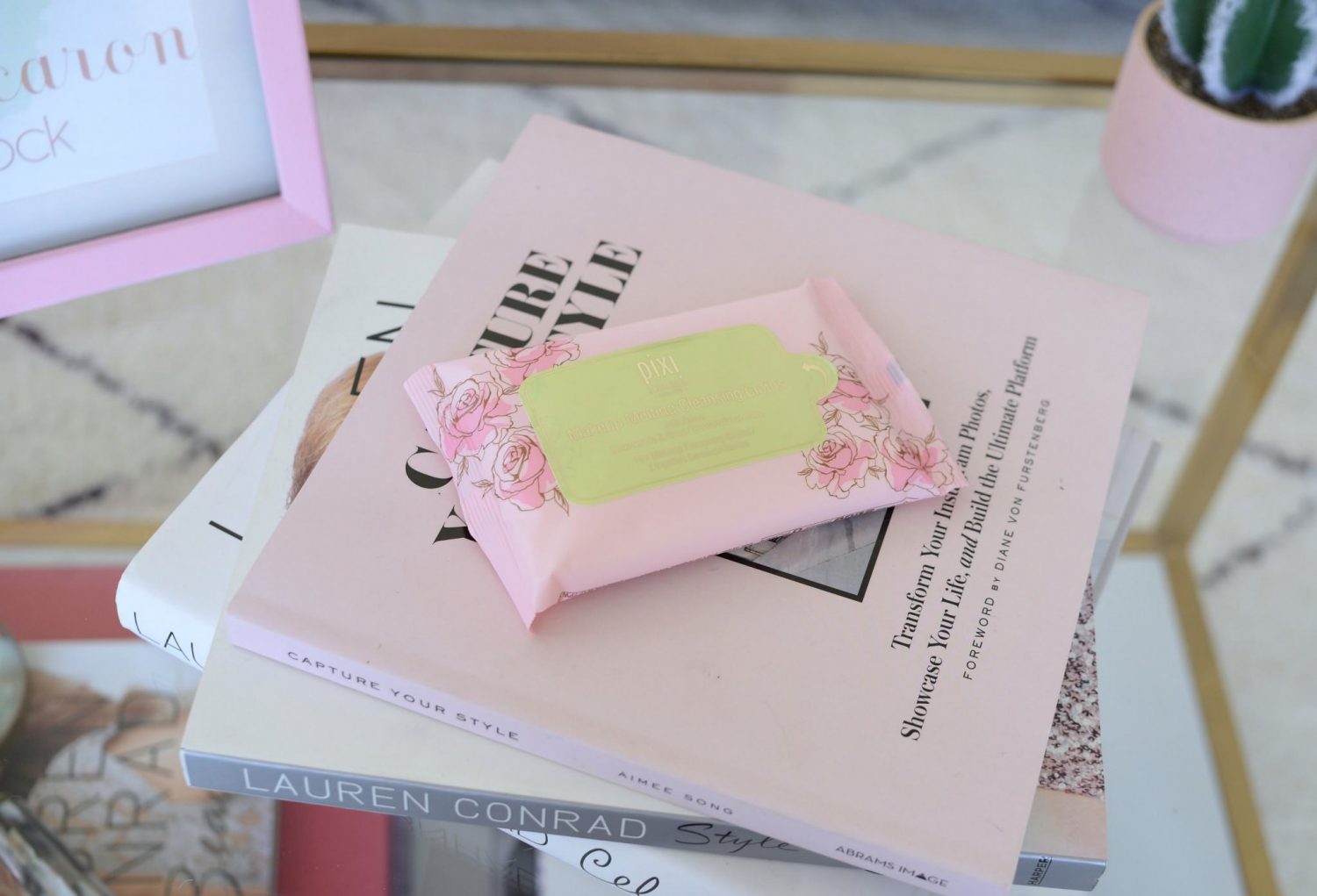 Did you hear that Catrice is finally in Canada? Sure, it may not be the entire collection, but it's a start. The brand's Prime & Fine Multitalent Fixing Spray is the perfect travel companion. I'm no stranger to this product, I fell in love with it last year while I was traveling around the US. Not only can it be used as primer and/or setting spray, it can also double as a makeup refresher mid-day. I keep this bad-boy in my purse at all times, no matter if I'm traveling or just exploring my own city. Its lightweight, quick drying formula doesn't interfere with my makeup, instead it just keeps it looking fresh and flawless well into the evening. Its ultra-fine mist helps to improve the longevity of your makeup and actually helps to improve the finish. It's a must-have this summer. It retails for $9.99.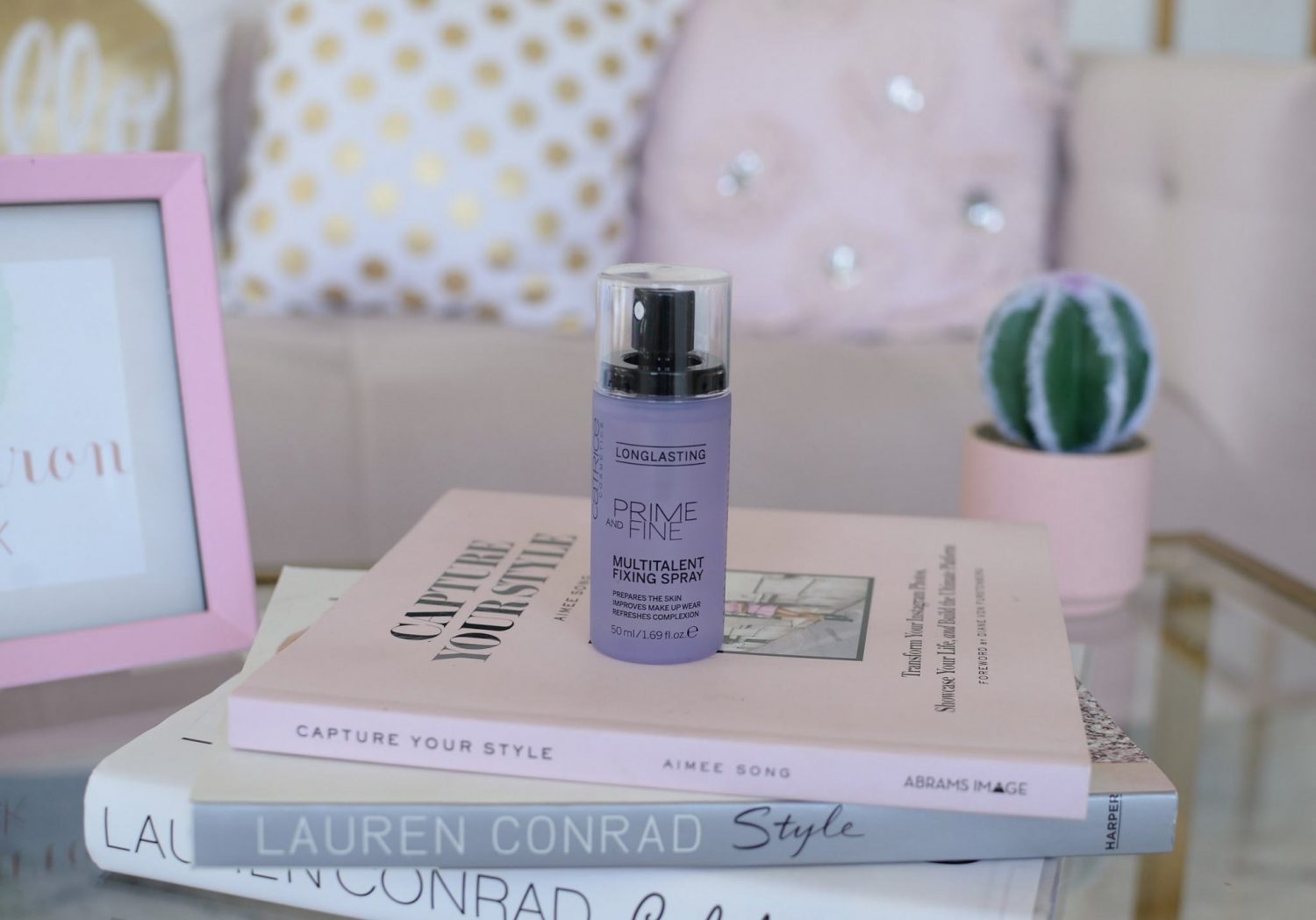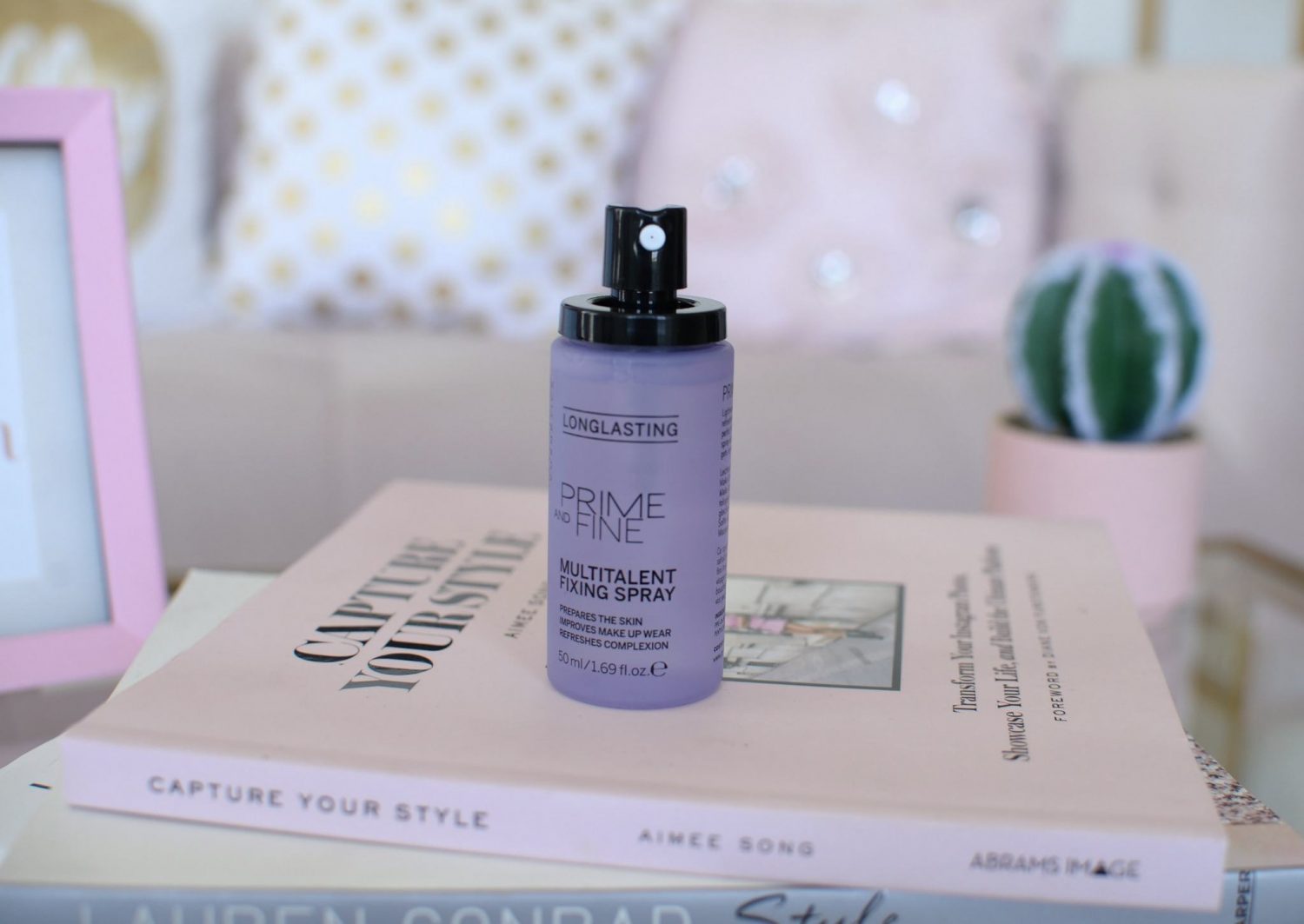 Let's talk hair for a moment. You know I'm obsessed with my Redken Color Extend, but a close second is Marc Anthony. I was super excited to hear about their new Dream Big Volume Collection, and thought holidays was the perfect time to experiment with it. Who doesn't love mega volume while they're on vacation? Not only is it formulated with an array of hair-loving proteins to help strength and nourish, but it's also developed with microfiber bonding technology to help invisibly wrap around each strand for full volume. Both the shampoo and conditioner go hand-in-hand and feature an incredibly lightweight texture that doesn't weigh down the hair, or leave it looking or feeling greasy. It gently cleanses the hair, lifts at the root, and leaves it silky-smooth and soft. On days when I knew it was going to be windy, and I wanted to control my frizz and bangs, I hit it with the Thick & Full Hairspray. Not only did it lock everything into place, it still left my hair touchably soft. I was able to style it as needed, thanks to its flexible hold, without the fear of it becoming stiff or crunchy. Each retail for $11.49.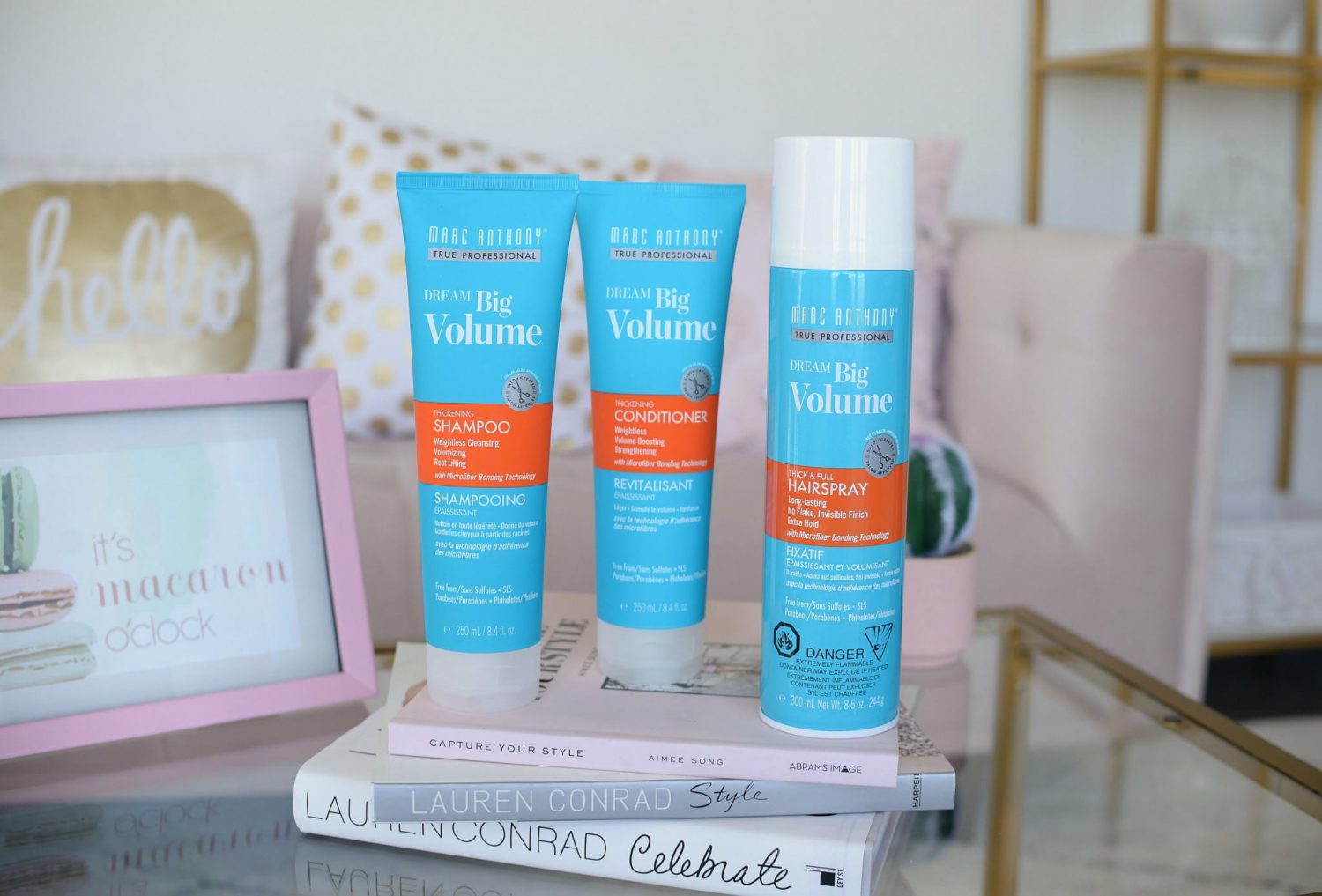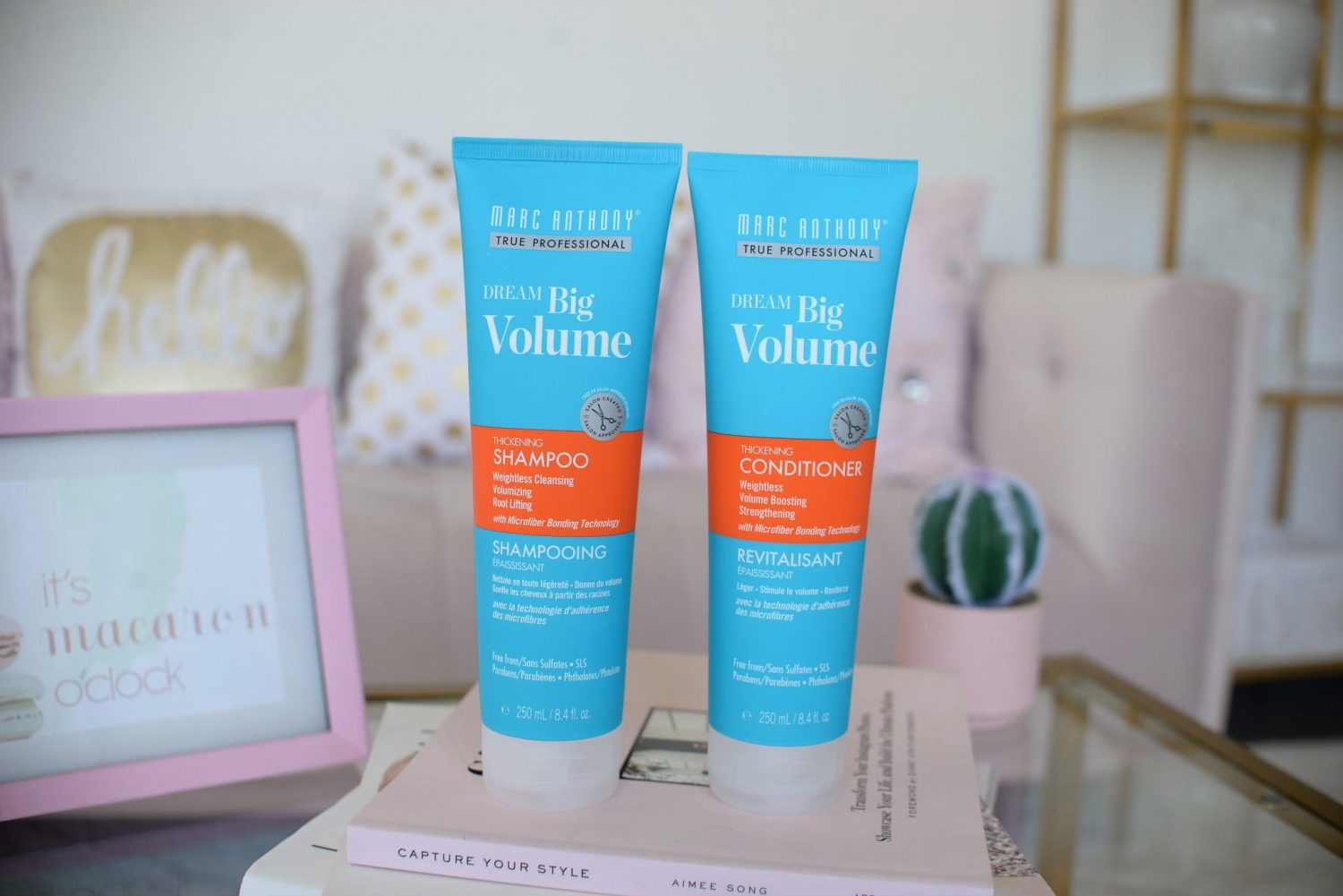 As for my perfume, that was a no-brainer, the new Juicy Couture Viva La Juicy Bowdacious. Its topical, almost pina colada aroma, instantly leaves me daydreaming of white sandy beaches. It features top notes of Italian mandarin, Williams pear and honeydew, with middle notes of Tiare flower, ginger lily and jasmine sambac. At the base you'll find tonka bean, driftwood and coconut milk. All these notes together create a delicious sweet and fruity fragrance with a real warmth and creaminess to it. Not only is this the perfect summer perfume, I can see it easily transitioning into early fall. Wear it both day and night, work and play, it's one fragrance that you'll be coming back to, day after day. It retails for $112 for 100ml.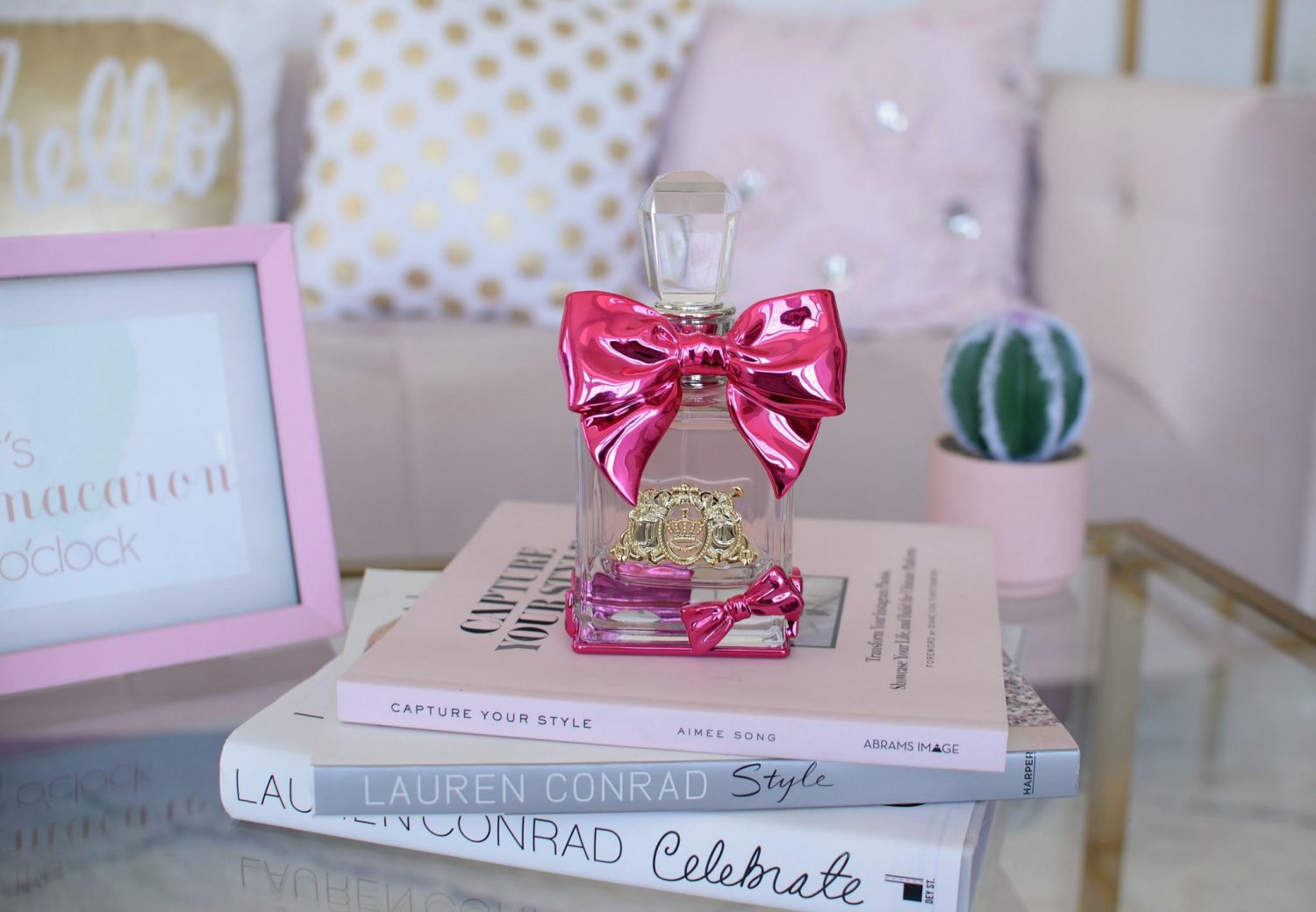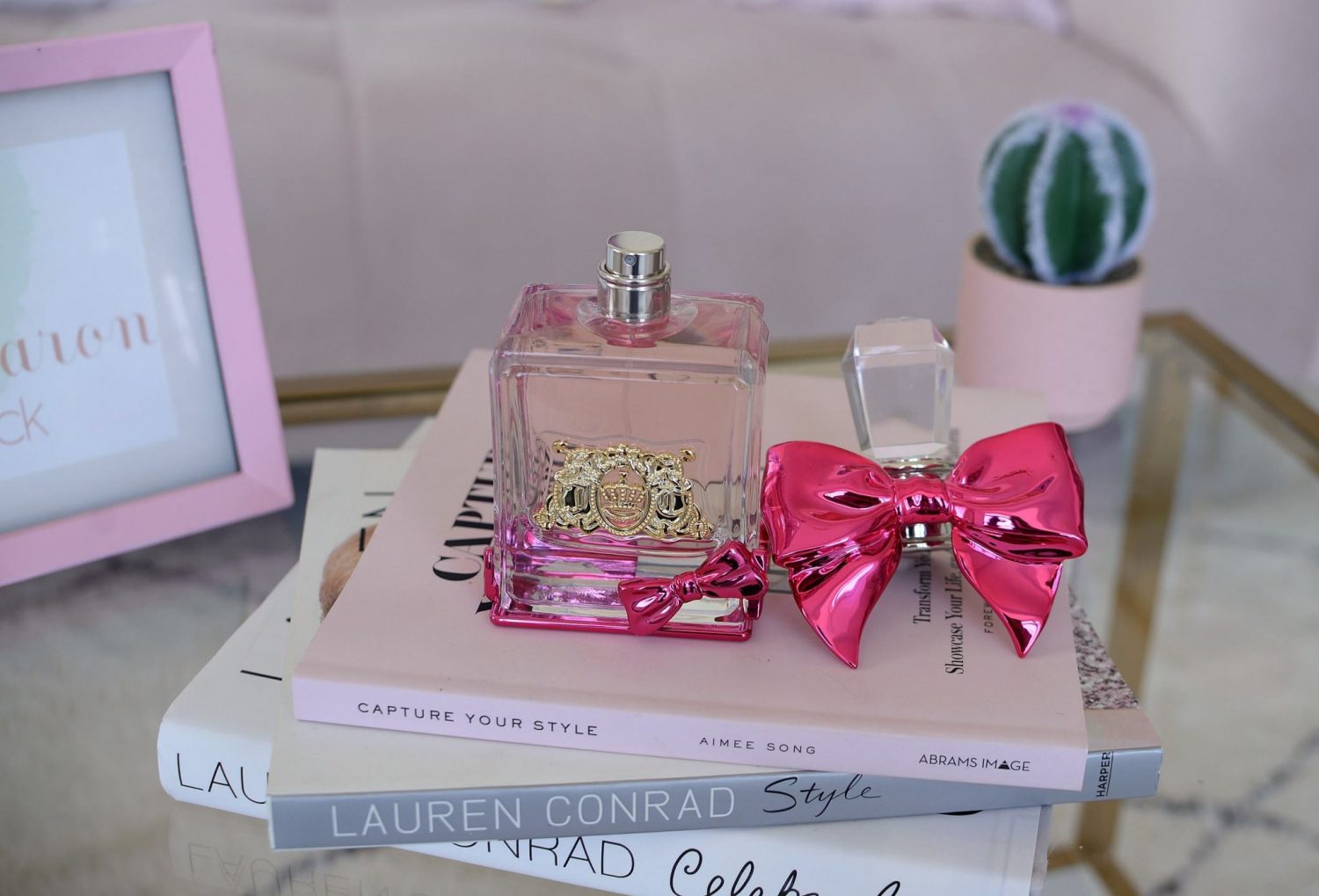 If there's one time that calories don't count, it's on vacation. Derek and I ate and drank our way around BC and have no regrets about it. This might be a bad stereotype, but being a Russian, I love me some vodka. I'm a bit of a vodka snob, and usually stick to what I love. I've re-falling in love with Crystal Head Vodka again (I have this trip to thank). Dan Aykroyd and John Alexander wanted to craft a vessel worthy of one of the world's purest vodkas, so not only is this glass skull bottle display worthy, it contains some of the purest, smoothest spirits I've tried. This vodka uses the highest quality peaches and cream corn and is distilled four times into a neutral grain gluten-free spirit. It's then blended with pristine water from Newfoundland, Canada and filtered seven times. The Aurora on the other hand is crafted using a different grain than the original Crystal Head Vodka, to deliver a drier, bolder, and spicier vodka while staying true to the Crystal Head house-style. Aurora uses high quality English wheat and pristine water and then five times distilled and filtered seven times. Three of which are through layers of semi- precious crystals, known as Herkimer diamonds. If you're not ready to drop $79.95 on the Aurora Crystal Head Vodka at your local LCBO, may I suggest sampling it when you're out for dinner or traveling. If you love it as much as I do, you can then treat yourself to it at home.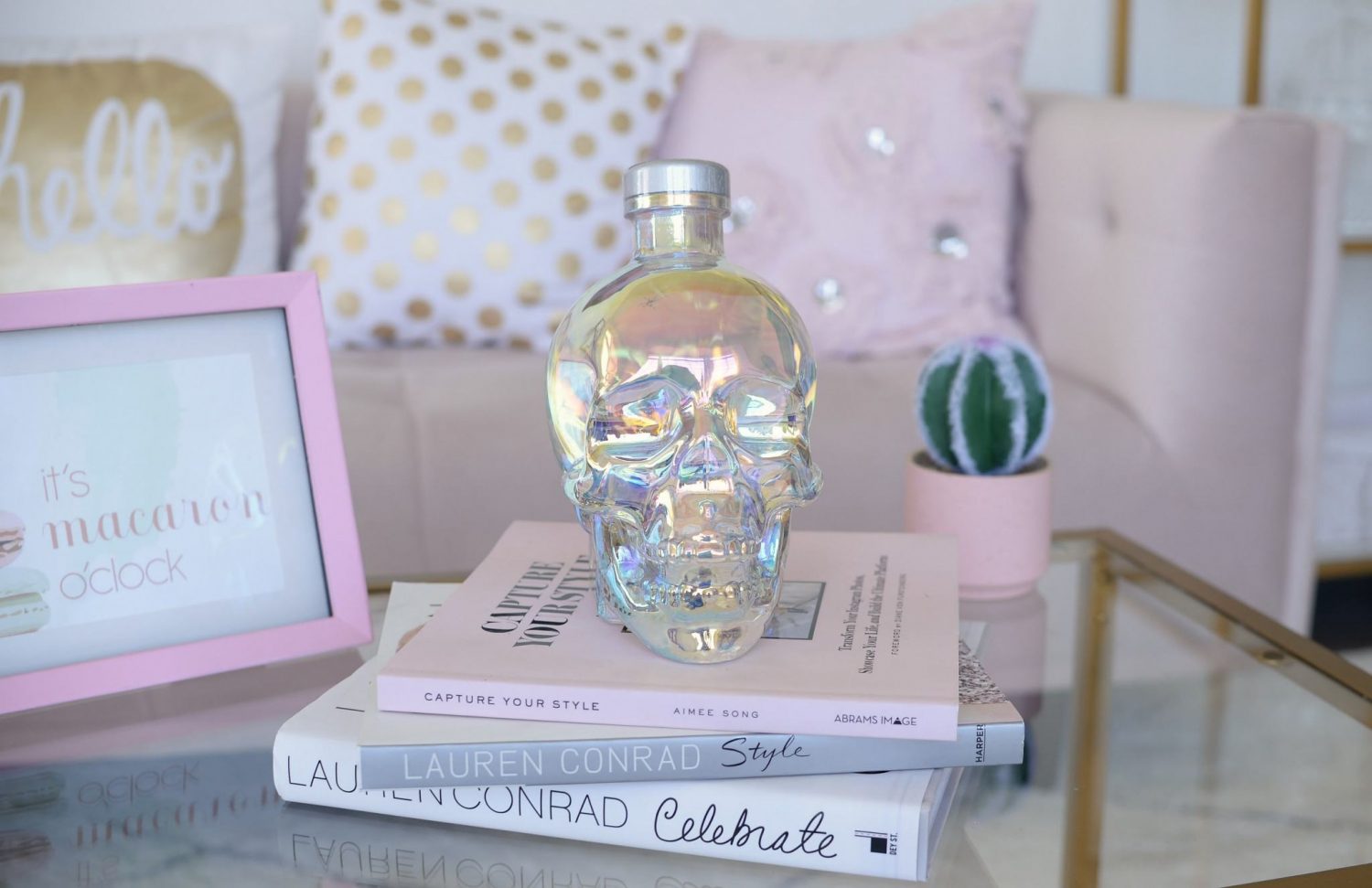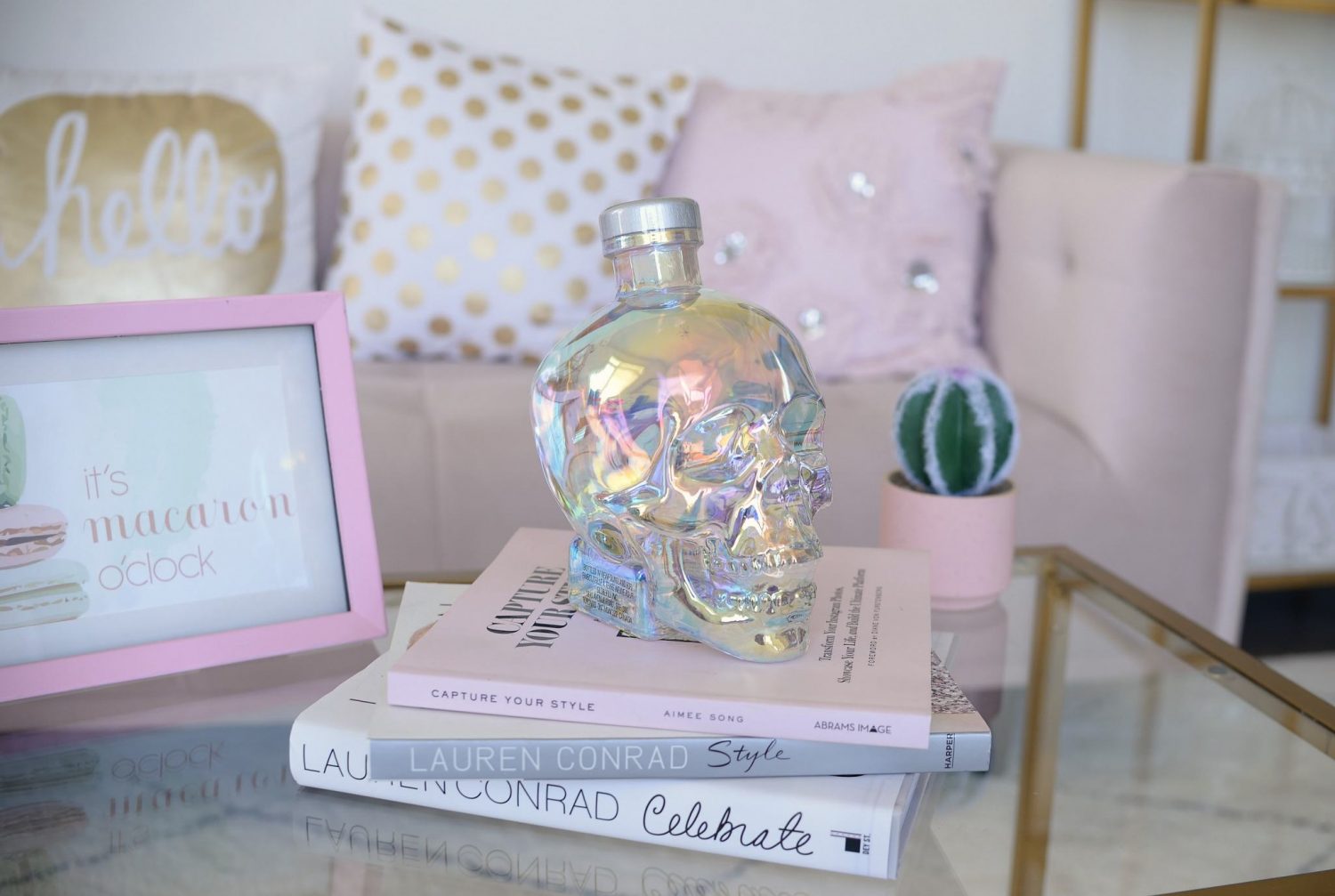 All that beach and pool action left my hair at hot mess. The new Garnier Whole Blends Gentle Detangling Milk can not only be used as a post-wash detangler, but after styling to help add shine and softness. With just a few spritz on my damp hair, it not only helps to add moisture, but it gets rid of any knots and tangles. I also enjoyed it as a finishing spray when my hair was looking and feeling extra dry and dull. It improved the appearance of split ends, while combating pesky frizz and fly-a-ways.