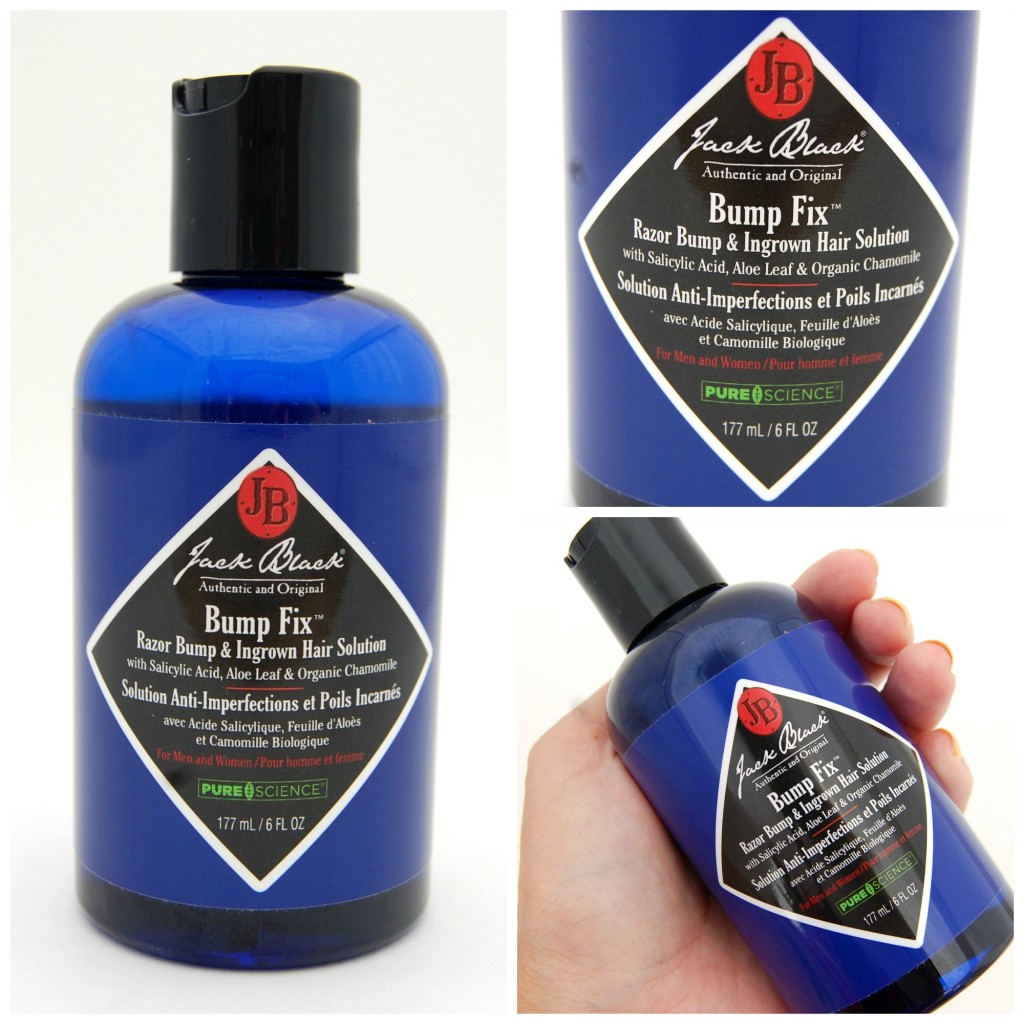 Finally a product that the hubby and myself can share, a product that's meant for both men and women, so Derek doesn't have to feel weird about stealing it from me and is one of the newest products from Jack Black. This super-powered solution for ingrown hairs is Jack Black Bump Fix: Razor Bump & Ingrown Hair Solution.
Jack Black knows that men like to spend as little time in the mirror as possible, unless your my husband in which case you take longer to get ready than your wife, so that's why all Jack Black products are convenient and multi-functional to get your man in and out of the bathroom as quickly as possible without sacrificing effectiveness.
Derek's been testing out the Jack Black Bump Fix for the past month, he has it on display in the bathroom cause like all Jack Black products, its dark royal blue packaging has somewhat of a masculine appearance to it, smart marketing since their target audience is men, yet still pretty enough that women will want to pick it up too.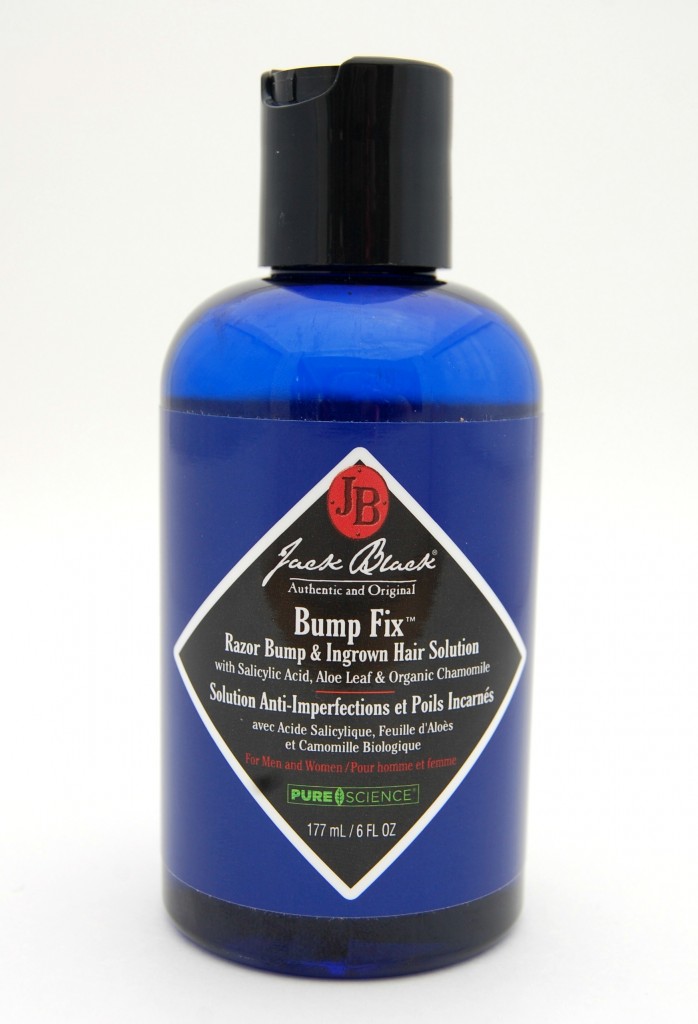 It's formulated with salicylic acid and lactic acid that helps exfoliate the top layer of dead skin cells and prevents new ingrown hairs from forming. Unlike other toners, Jack Black's version calms, soothes and softens the skin thanks to aloe leaf, green tea and chamomile extracts. Also hyaluronic acid and allantoin works to hydrate and heal damaged skin, making this a true multi-tasker product that your man will love.
Because it is formulated with acid, Derek says it has somewhat of an alcoholic smell to it, like Vodka, so chances are your man will love it. He does say you can smell hints of aloe when applied to the face, which gives his skin a calming sensation. Derek does like the fact it is made without parabens, sulfates and phthalates so he feels safe applying it to his face daily without irritating it.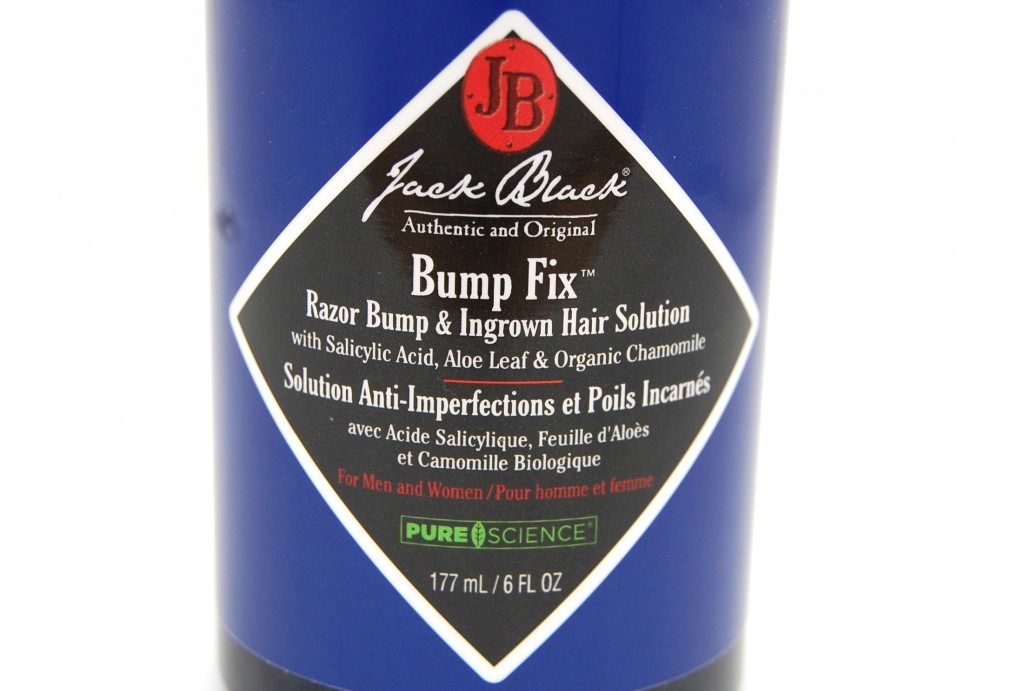 Derek has been using it in the evening before bed, as it's not recommend to use right after shaving, as a slight stinging sensation could occur. Derek just uses a cotton ball, see I told him those would come in handy one day, to apply the solution to clean, dry skin; it's a simple as that.
Overall, this is Derek's new go-to solution to help reduce pesky razor bumps and ingrown hairs. He said he has noticed less bumps as the month went on and he loves that it doesn't leave his skin feeling tight, dry or irritated. He said application couldn't be easier and he's really surprised with the results he's been seeing in such a short time.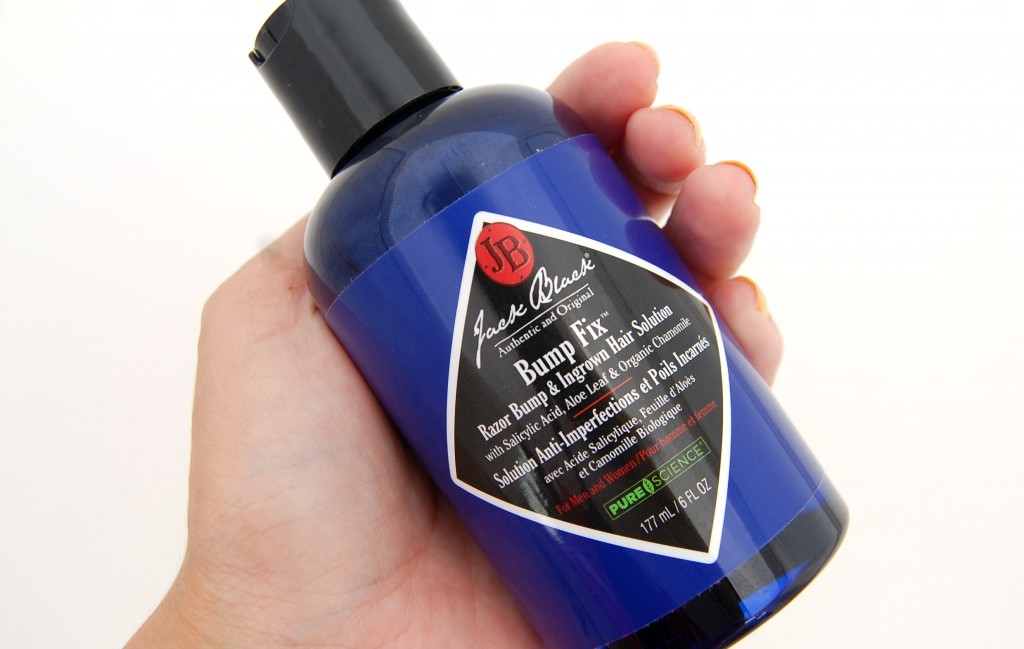 I don't suffer from ingrown hairs and hardly ever get razor bumps, but for those ladies that do, this will be perfect for your legs, underarms and even bikini area. You can pick up a 177ml bottle of Jack Black Bump Fix; Razor Bump & Ingrown Hair Solution at Sephora for $30.
***Disclosure: product was sent to me for review consideration, all opinions are 100% mine and I was not paid to do this review!***