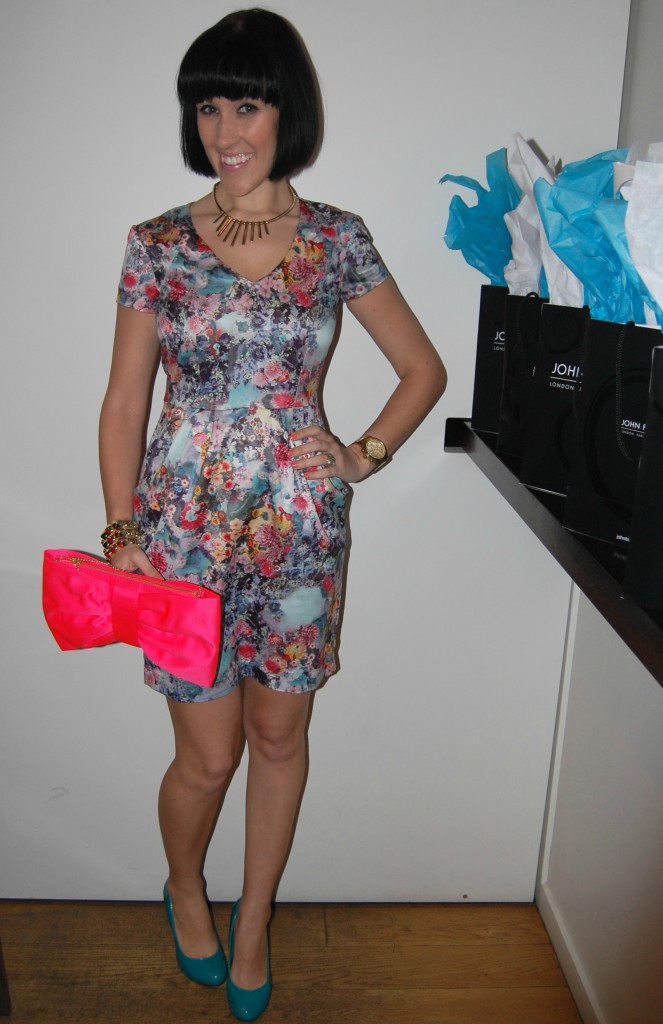 Last Tuesday, Alicia (FunnyFaceBeauty) and I had the honors to attend an exclusive private event to preview the new Luxurious Volume by John Frieda Collection that will out the end of this month, but stay tuned at the bottom of this post for your chance to win the full line before it even hits shelves.

Alain Larivée, who is the owner of CAJH Maîtres Coiffeurs Salon in Montreal, joined John Frieda's team of experts in 2007 to act as the brand's creative consultant in Canada. Alain is one of the most sought-after hairstylist in Montreal and we all had the chance to talk "hair" with him one on one. He also did a presentation on how to achieve full, touchable, natural-looking hair in a few easy steps using the new  Luxurious Volume Collection by John Frieda.
Alain taught us some tricks to get natural-looking volume at home in a few easy steps. You want to first start off my using John Frieda Luxurious Volume Touchably Full Shampoo and Conditioner to build fullness, then after towel drying only work in some Luxurious Volume Root Booster Blow Dry Lotion to help get extra volume at the crown. Finally before using your heat appliances spray your roots with heat-activated Luxurious Volume Fine to Full Blow-out Spray, and you'll achieve fullness that looks natural, but still touchably soft.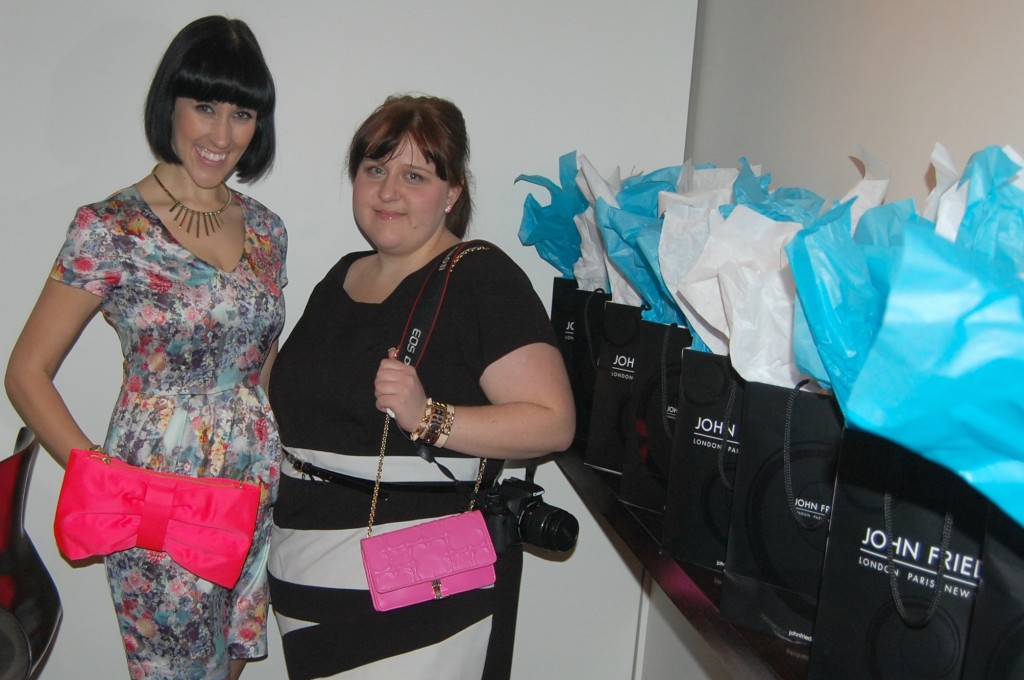 Alicia & I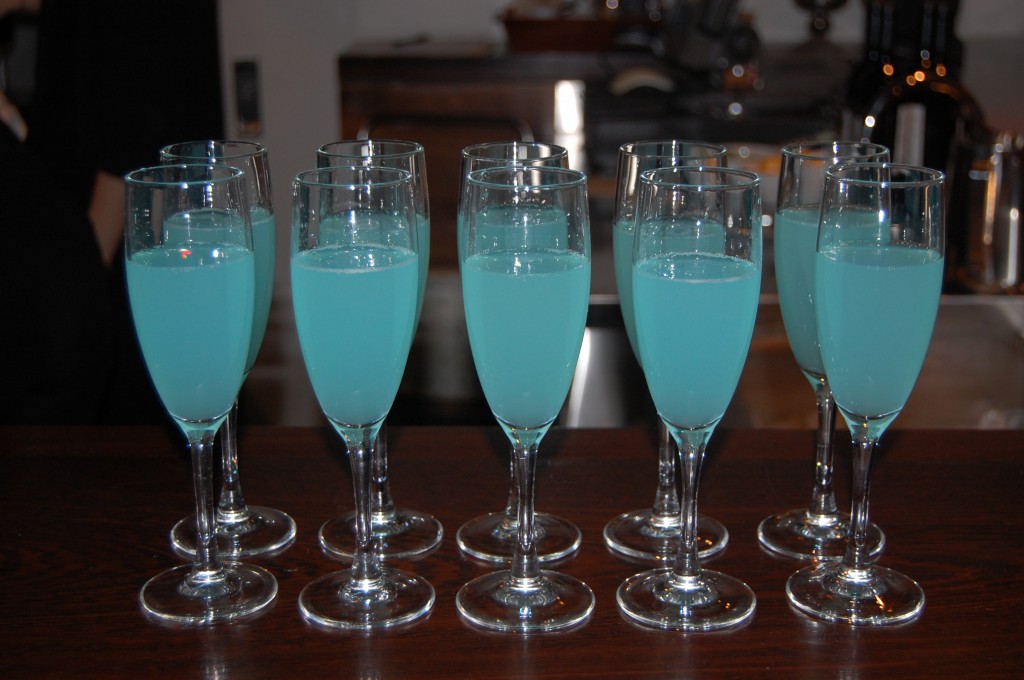 No party would be complete without some fancy cocktails to sip on.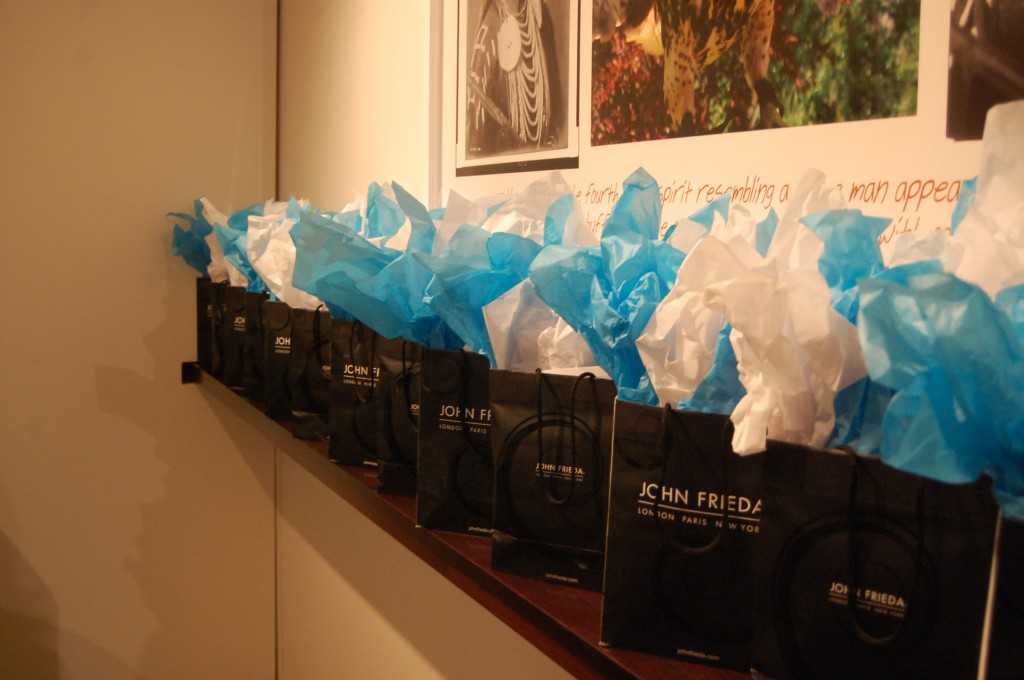 Swag bags for each of the guest to take home
Alain volume boosting style tricks were easy to follow and he promises everyone can get this look from home using the new luxurious volume line.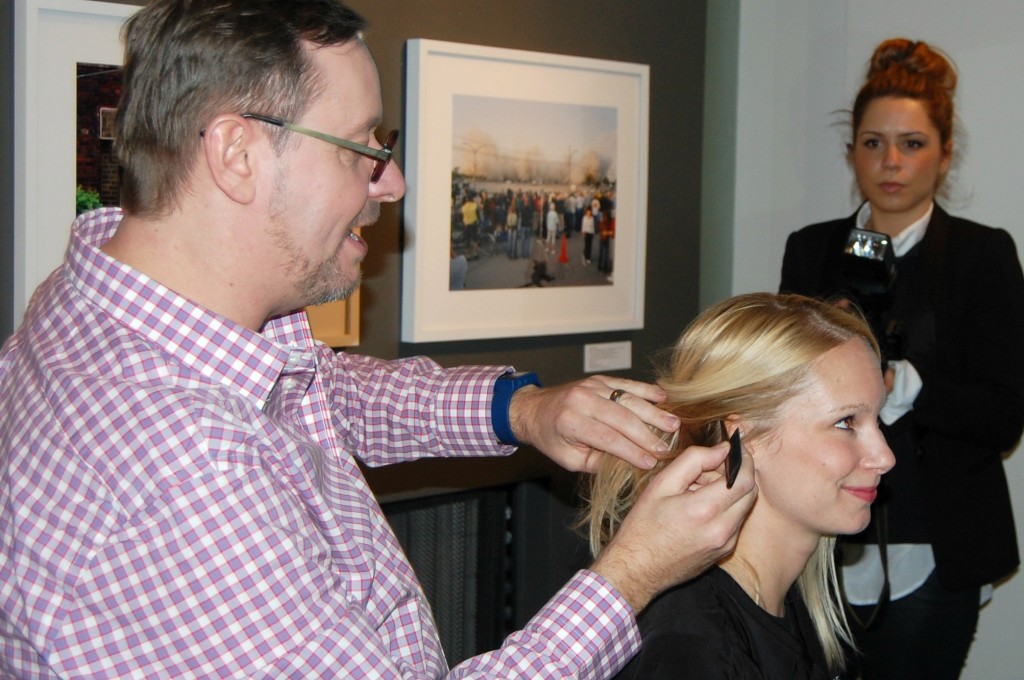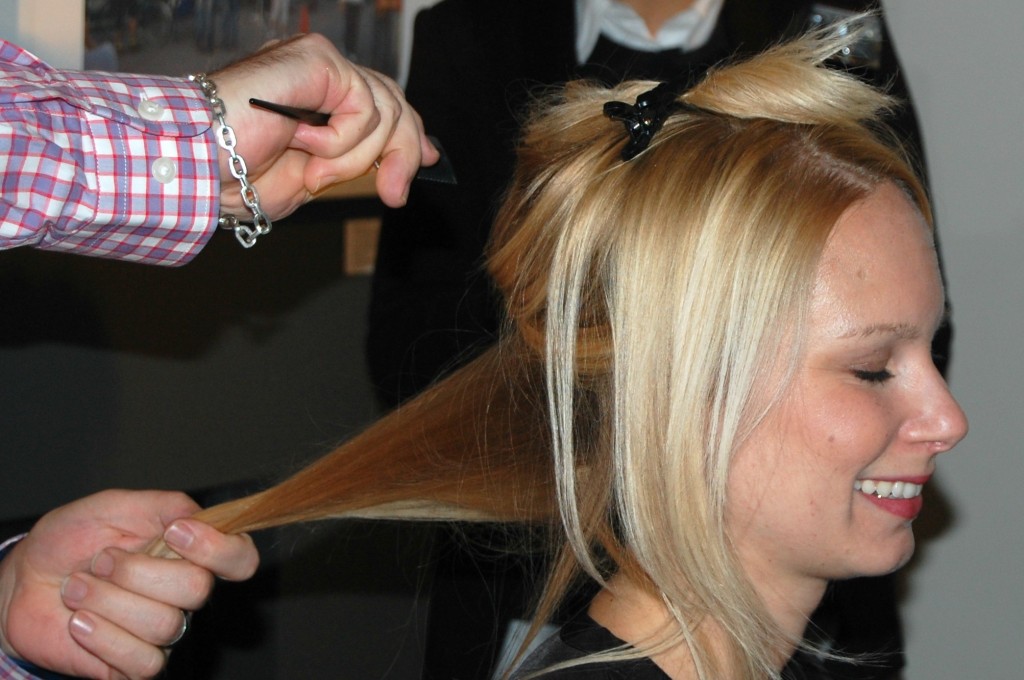 Divide the hair into two inch sections with fingers and curl ends under using a large round brush and heat with a blow-dryer to polish locks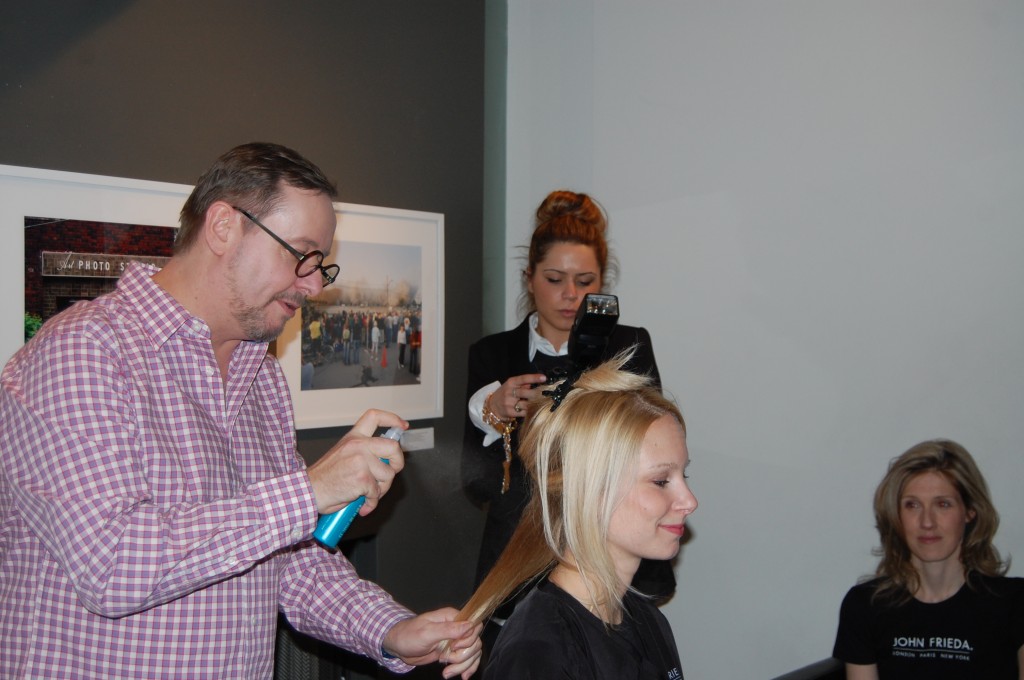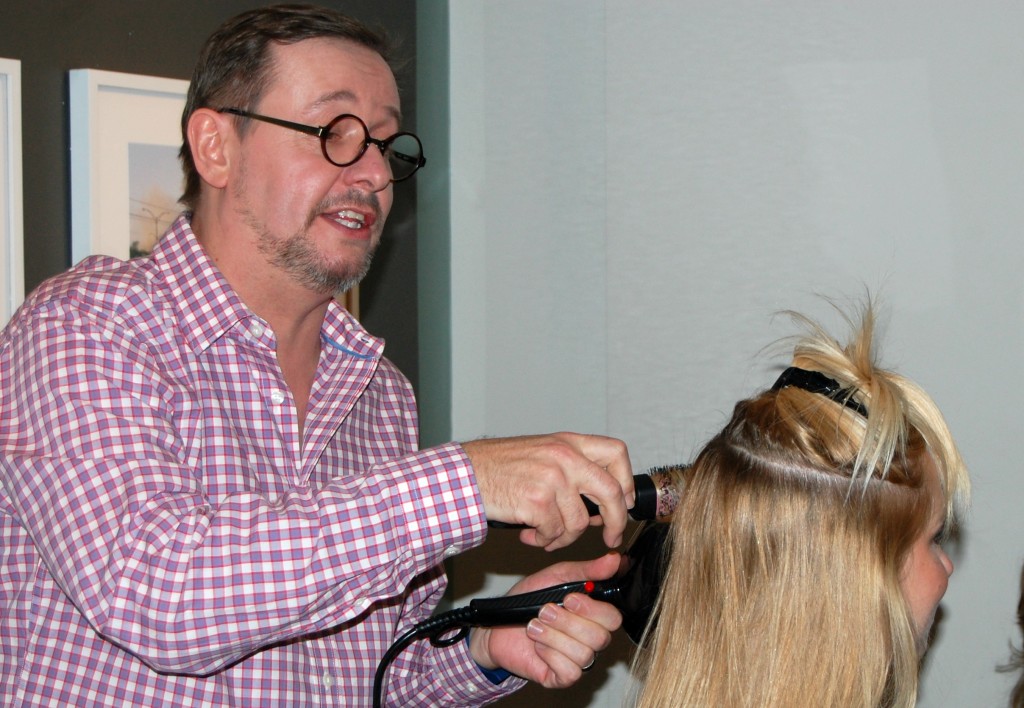 Use your favourite tourmaline or ceramic-covered round styling brush for the best results as they can heat up easier.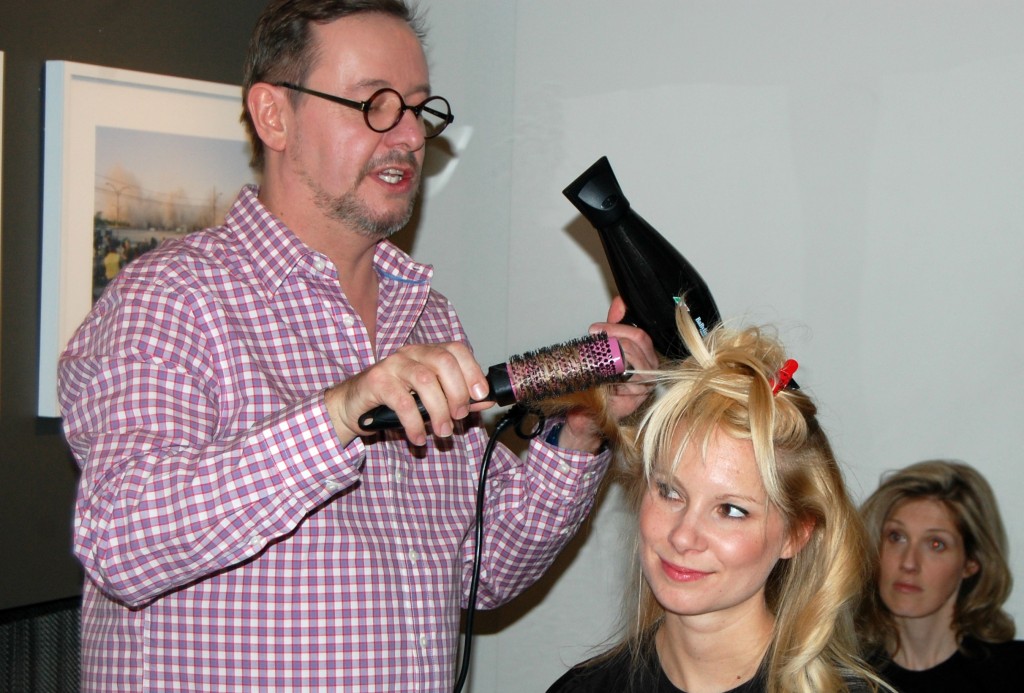 Focus on aiming the heat from the dryer on the brush versus the rest of your hair.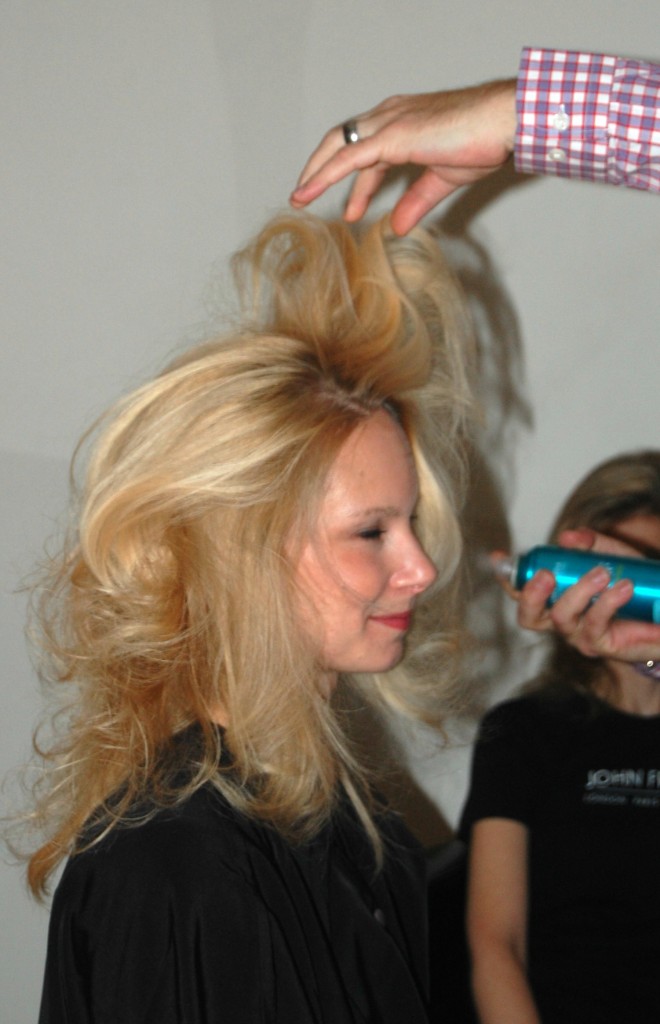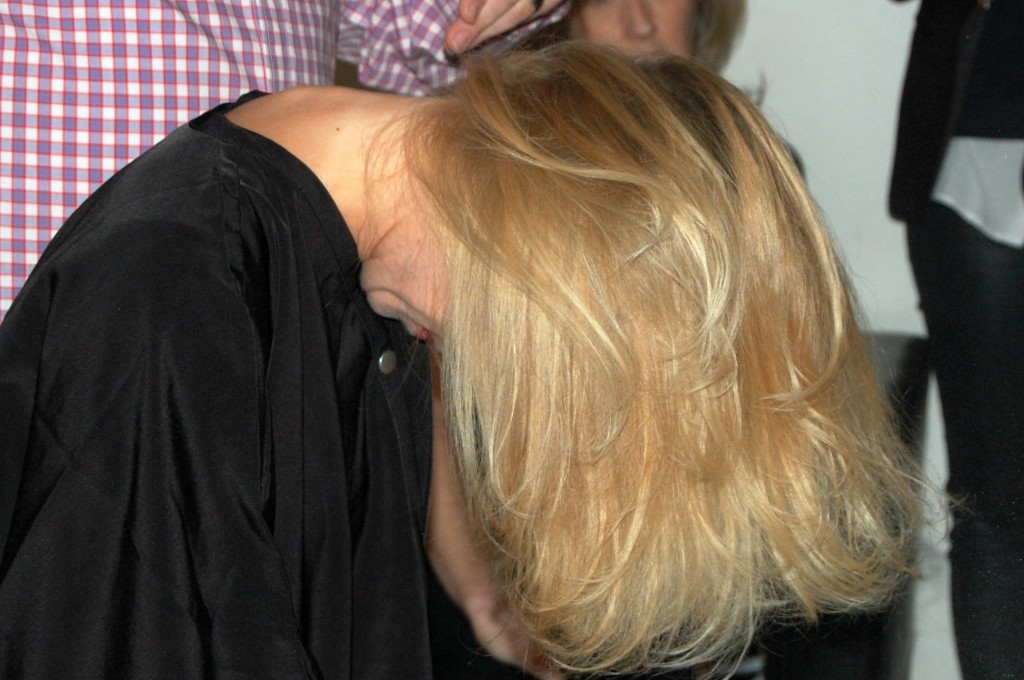 After applying Fine to Full Blow Out Spray, try turning your head upside down to allow gravity to lift your hair off the roots.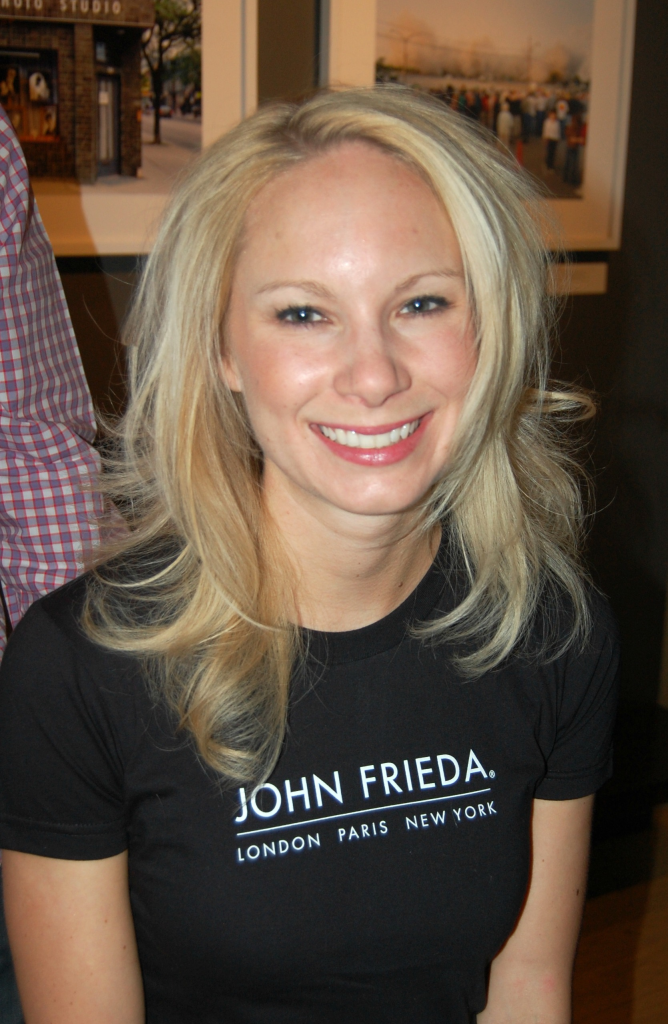 From flat to mega volume in only a few short steps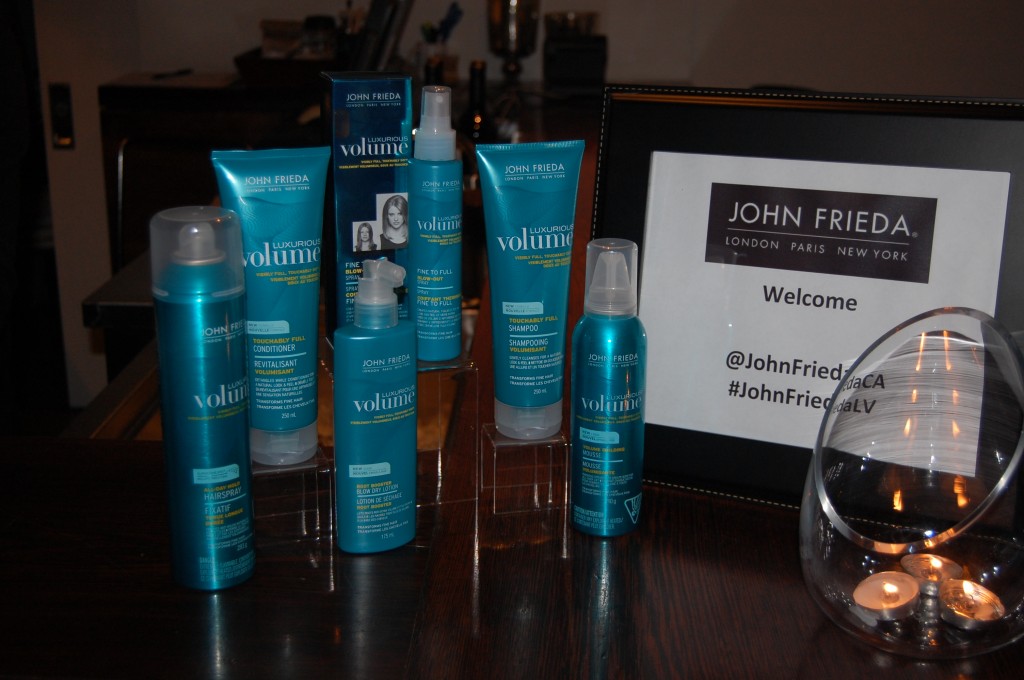 7 new products to test out!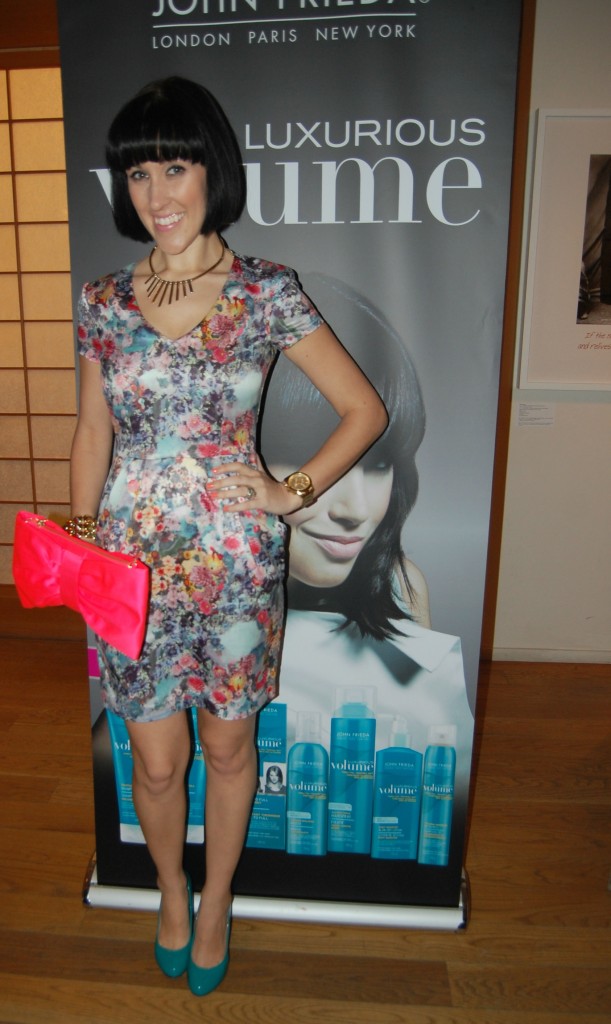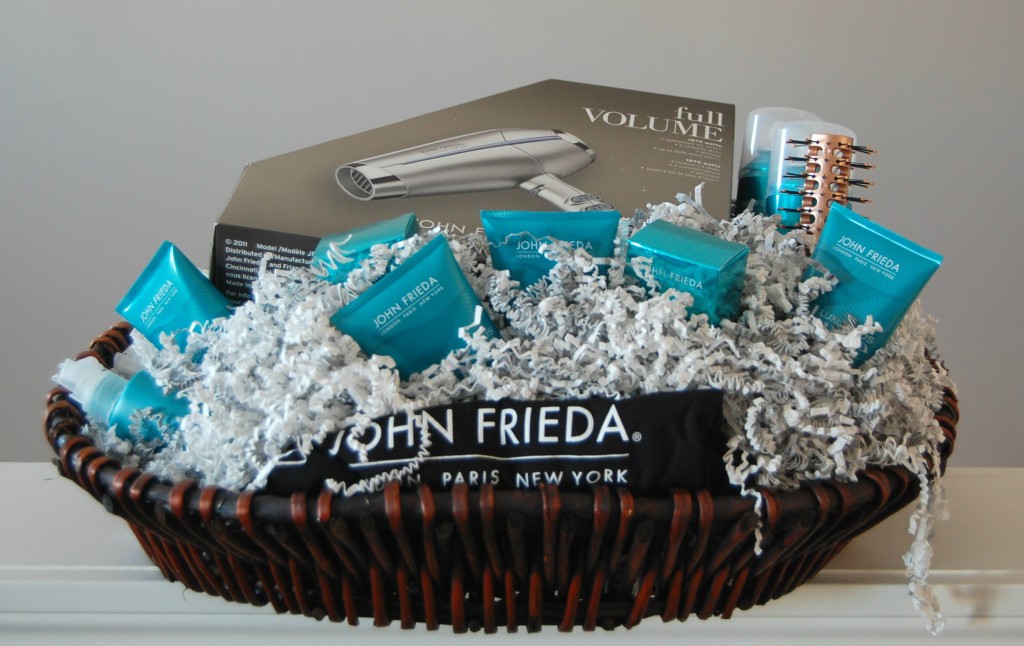 Guess who won the prize pack…. this girl did, this girl did!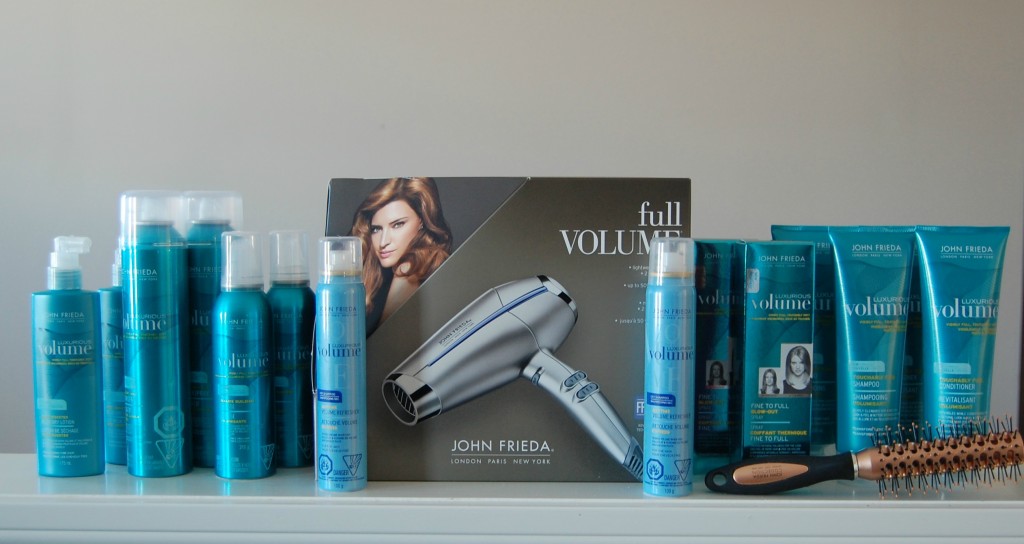 I got the full line x 2, an extra large styling hair brush and the Full Volume hair dryer, so now I can have salon like hair at home!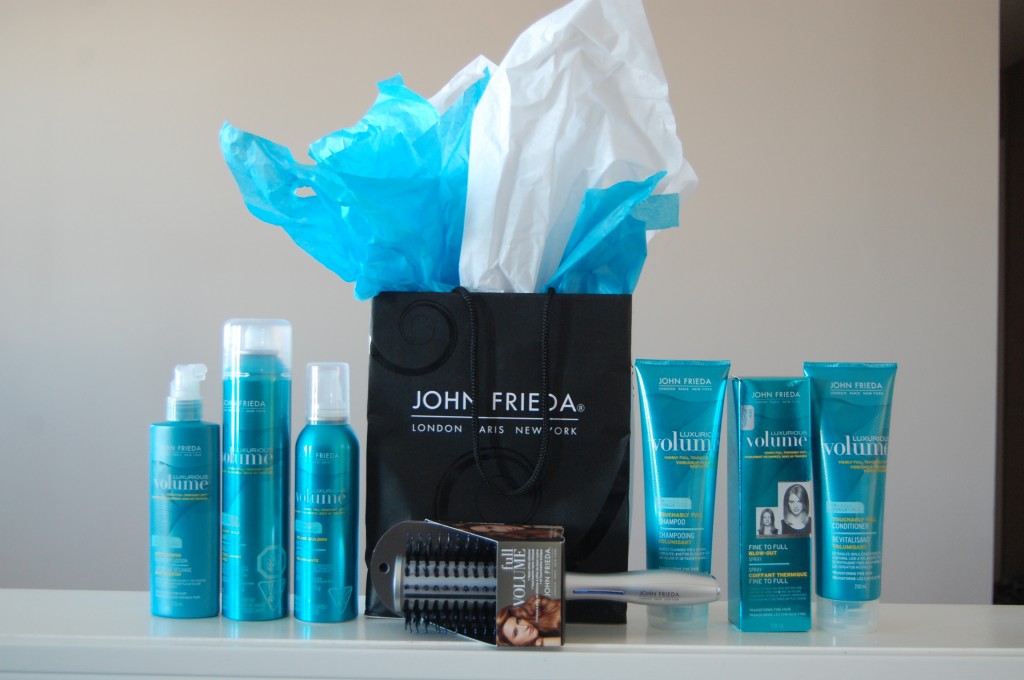 Swag Bag for each guest to take home!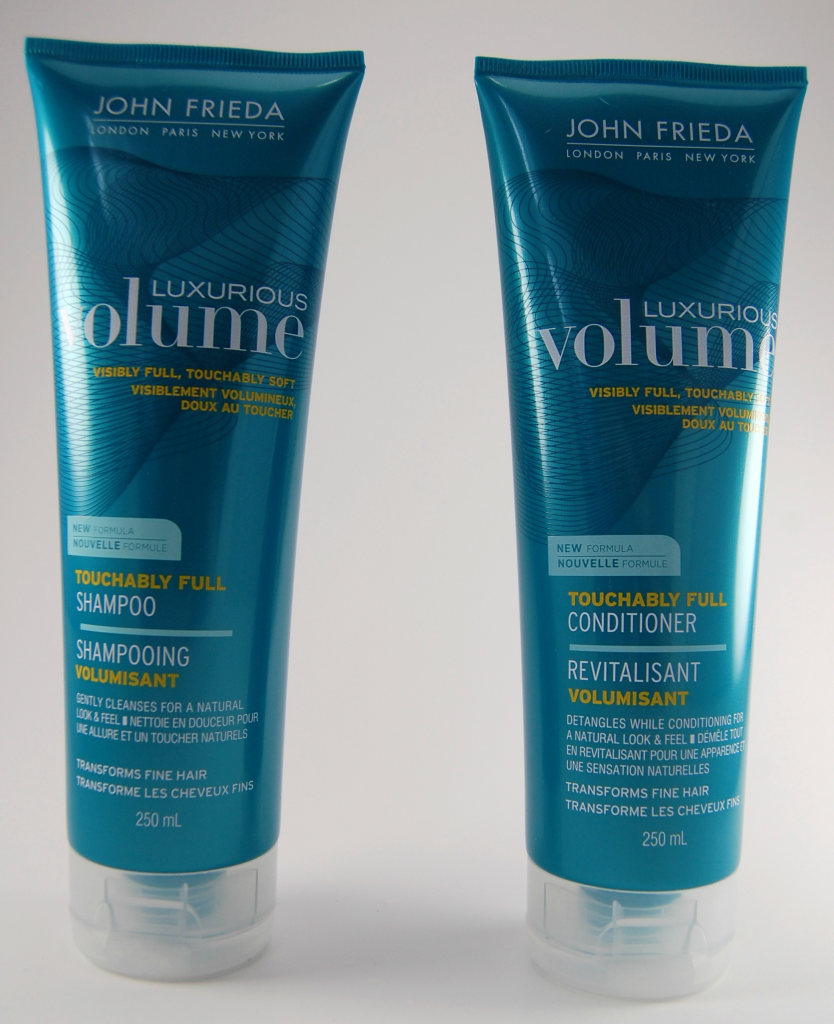 John Frieda Luxurious Volume Shampoo & Conditioner ($10.49 each)
The shampoo & conditioner is perfectly formulated for those with fine, flat hair its patented formula gently cleanses and detangles fine hair as it applies volume boosters.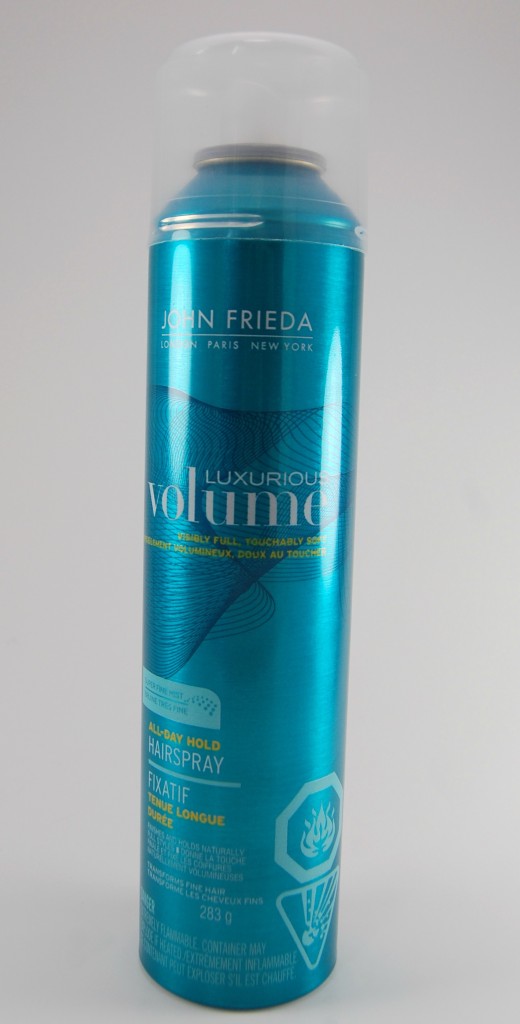 John Frieda Luxurious Volume All Day Hold Hairspray ($10.49)
This lightweight, ultra fine spray offers the extra hold and body crucial to naturally full styles, helping hair look natural and stay full and uplifted all day.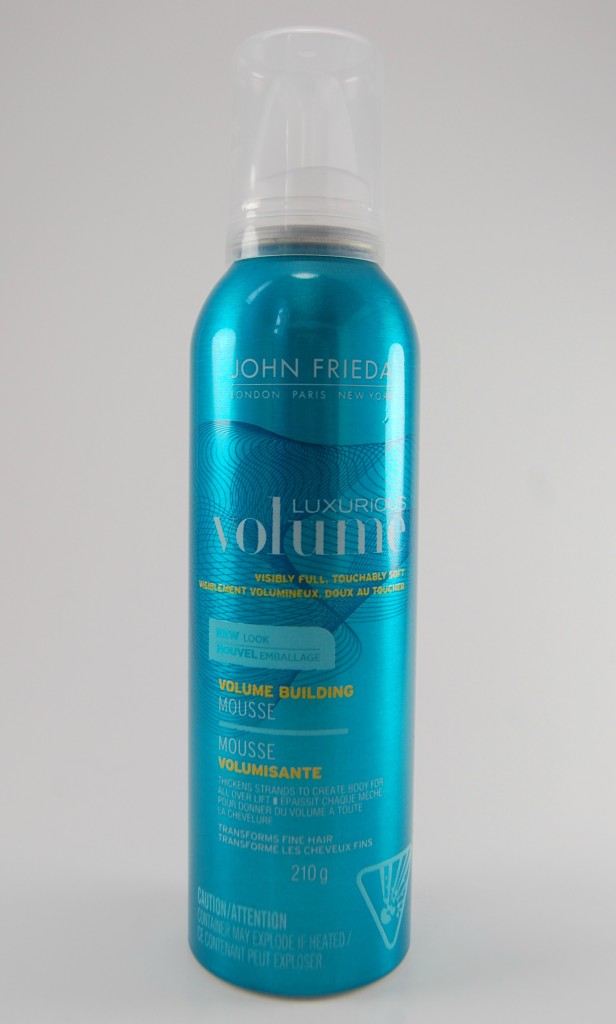 John Frieda Luxurious Volume Building Mousse ($10.49)
This rich, ultra lightweight mousse creates thickness by wrapping strands and boosting volume from the root to the tip for lush, soft hair.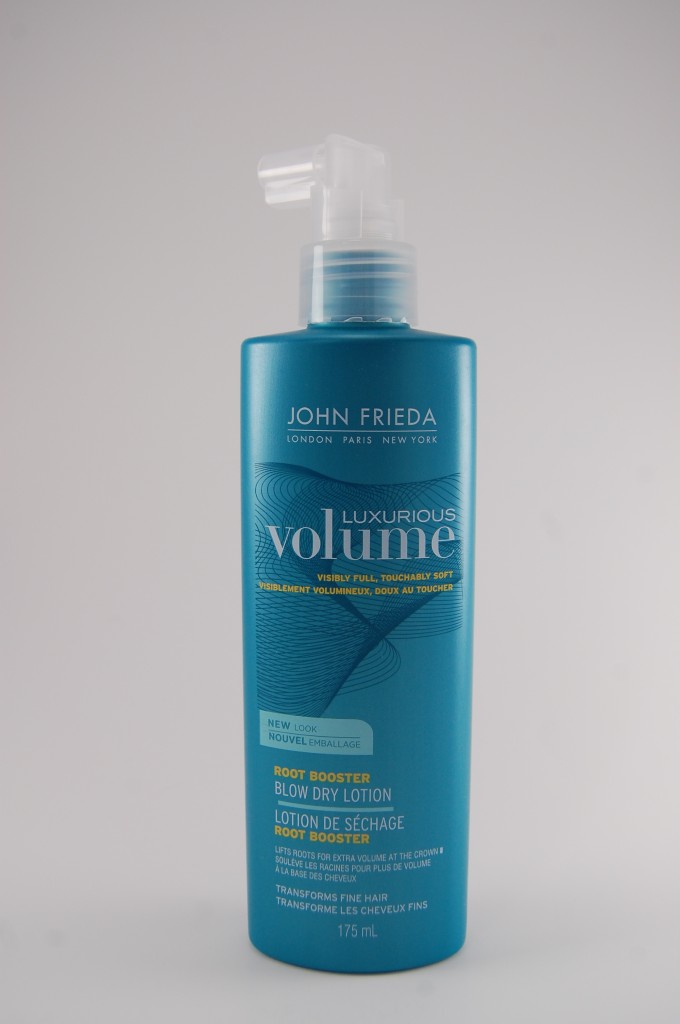 John Frieda Luxurious Volume Root Booster Blow-Dry Lotion ($10.49)
This ultra lightweight spray lotion, lifts fine hair at the roots for extra crown volume that's touchably soft and lasts all day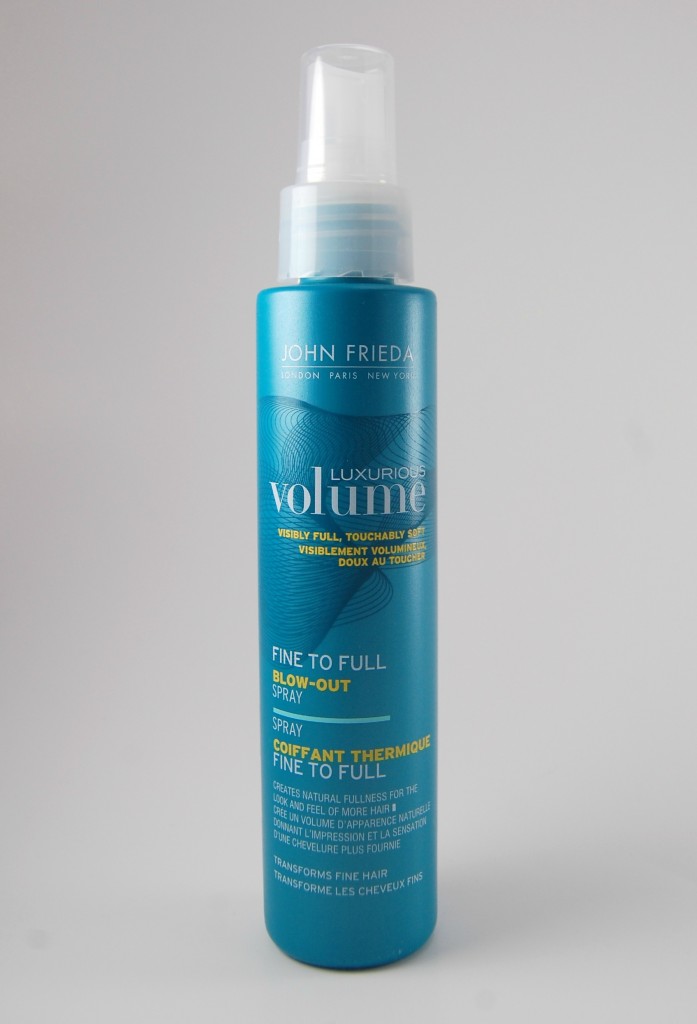 John Frieda Luxurious Volume Fine to Full Blow Out Spray ($14.99)
Applied through a pump spray, this innovative, easy to use formula transforms fine hair to appear noticeably fuller, smoother and softer.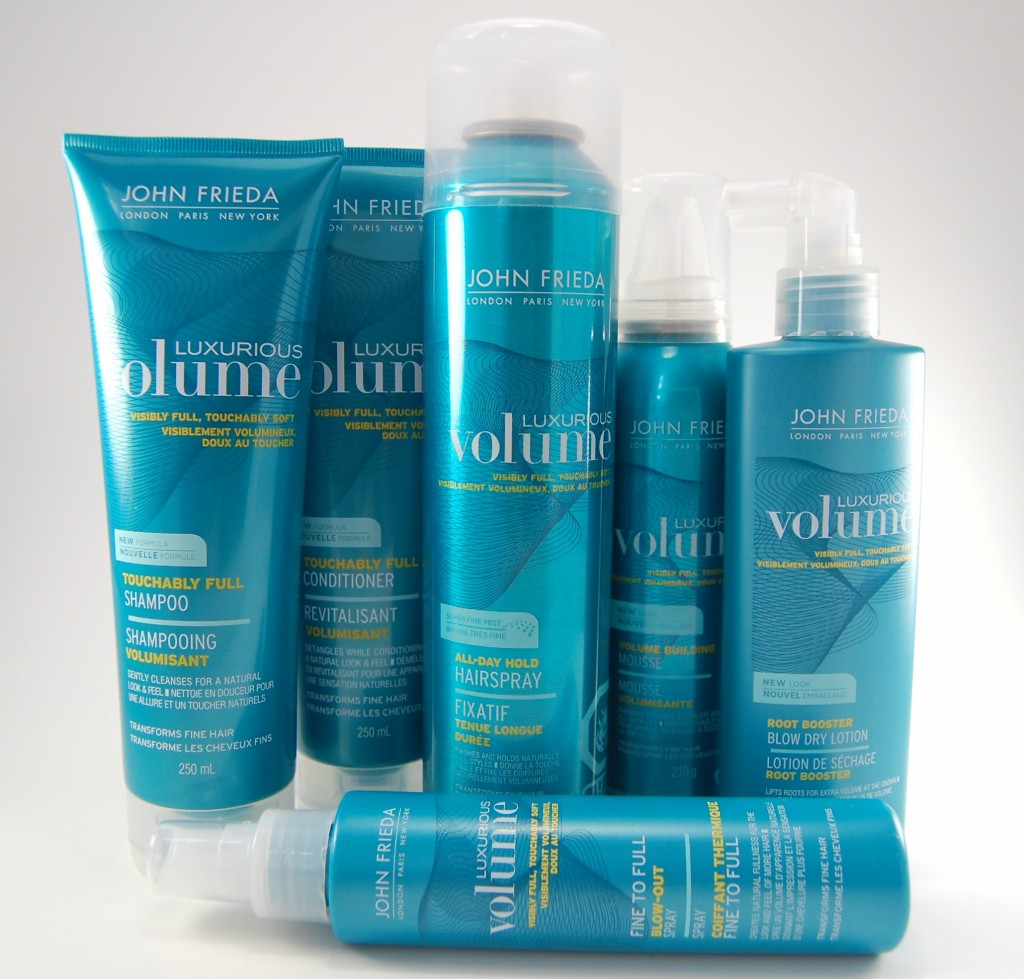 Enter to win the full line of John Frieda Luxurious Volume Collection:
Instagram:
1) Follow @canadianfashionista1
2) Re-post picture
3) Hashtag #canadianfashionista
4) Tag me @canadianfashionista1 
Facebook:
1) Like The Pink Millennial Facebook Page
2) Share this picture on your wall
3) Tell me which product you want to test out the most?
Twitter:
RT Win @ForFashionistas & @JohnFriedaCA new Luxurious Volume Line Collection
Contest ends February 16th, 2013