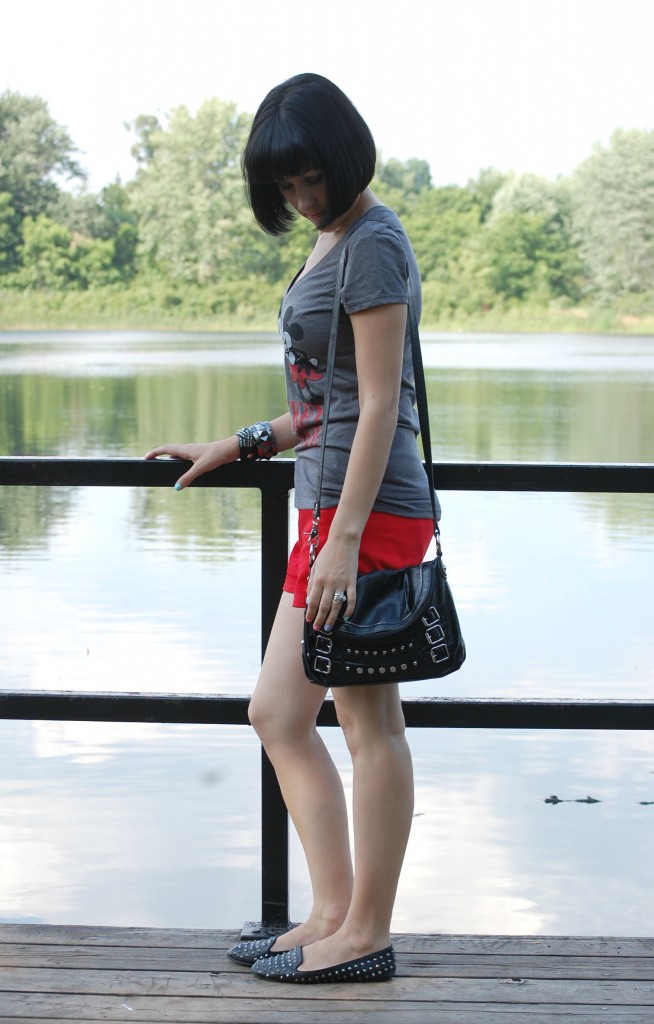 Who needs to go all the way to Disney World when you can just go to your local Old Navy to pick up your Mickey Mouse tees. When I first heard about this new collection I knew I had to get my hands on a Mickey and Minnie Mouse tee and I knew the hubby wouldn't be far behind (he scored the cutest Mickey Mouse tee that you might see in his up-coming Manly Monday post).
Mickey celebrates his 85th anniversary this year and Old Navy is celebrating with rarely seen art from the vault of Mickey and his friends. Since 1928, Mickey Mouse has delivered smiles and laughter and although his look has evolved, his fun-loving spirit stays the same. Old Navy is featuring Mickey Mouse in this new collection that is available for both women, men and children, and it provides a glimpse into the history of this enduring character.
"Mickey continues to capture the imagination of fans worldwide, and this vintage collection reminds us of Mickey's timeless qualities and fun- loving personality." I couldn't agree more. For all of you young at heart, these tee will be a must this summer, but hurry cause you know they're not going to last long.
Minnie Mouse Tee- Old Navy- $20- in stores now
Purse- Purseaholics (Kathy Van Zeeland)
Shorts- H&M- $20- April 2011
Bracelete- ??
Bracelete- Gift from a friend
Stud Shoes- The Bay- $69- Oct 2012