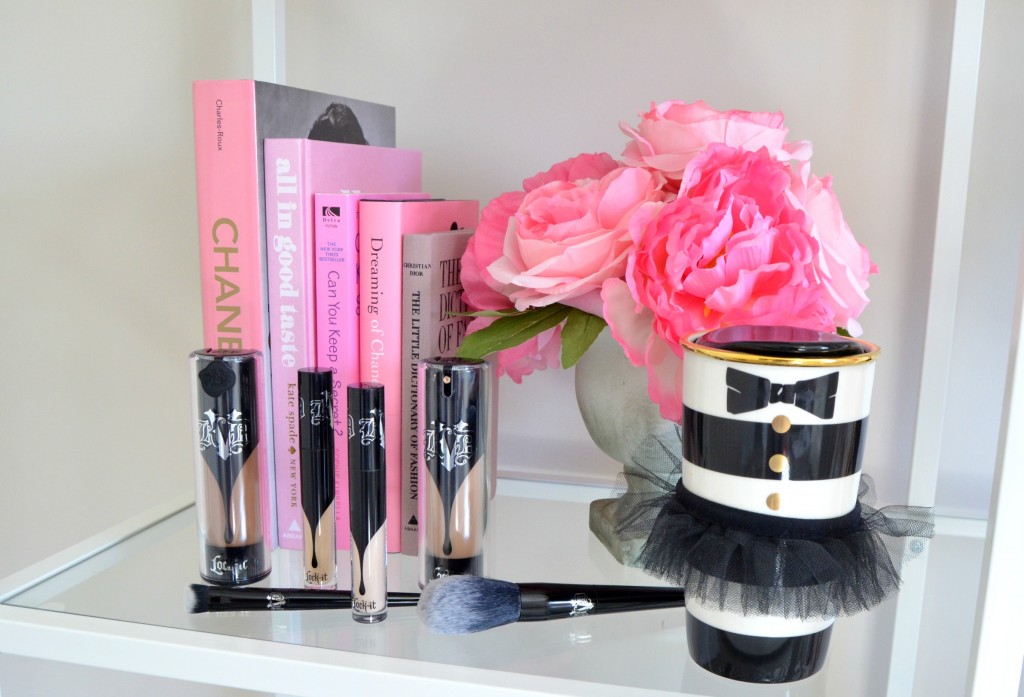 Kat Von D takes a full-coverage complexion to an entirely different level. I'm already a huge fan of the Lock-it Foundation, which by the way is being re-released in October, with a slightly updated sleeker packaging that compliments the rest of the Lock-it Collection along with 13 more shades, for a total of 30. If you're looking to conceal and cover all skin imperfections, discolouration, dark circles, blemishes, heck, even tattoos and birthmarks, Kat Von D is where it's at. Not only is she introducing a creamy concealer, that I couldn't wait to feature on this fashion blog, she's also releasing a translucent loose-powder setting powder and 4 new brushes to help you apply and set your entire look. You can easily achieve a completely flawless face in as little as 3 simple steps with these high-performing makeup products.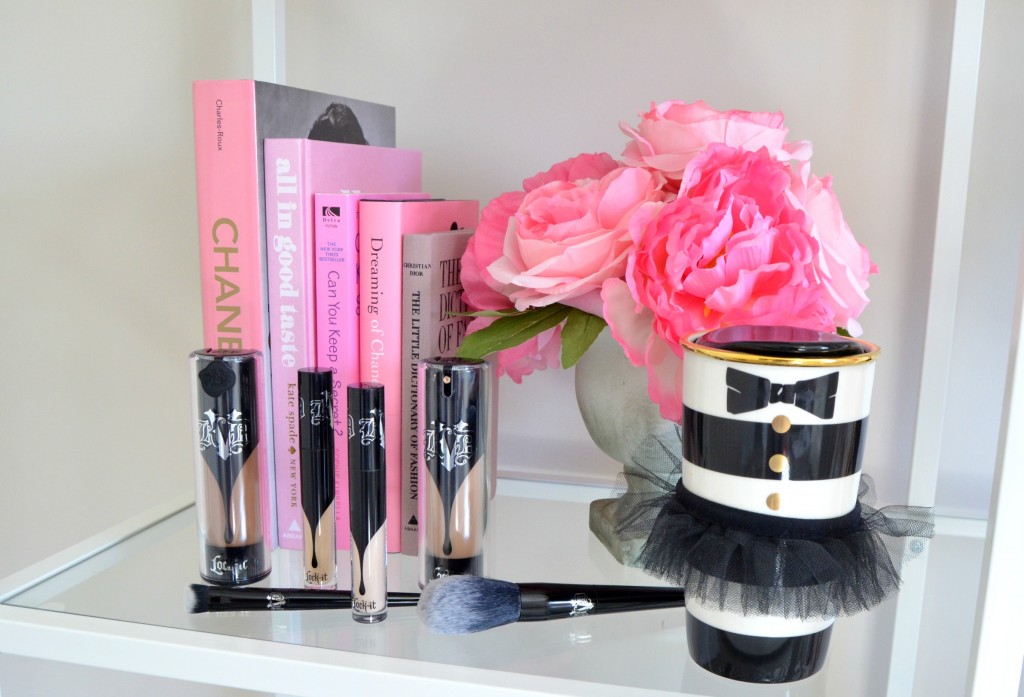 The trick to creating a flawless finish that doesn't look over-the-top or unnatural is to not only use high-quality products, like the Kat Von D Lock-It Collection, but it's to work in thin layers. Only apply product to where you need it, which means it is ideal to start with your concealer. Take Kat Von D Lock-It Concealer Crème on the new Lock-It Edge Concealer Brush and place the product on targeted areas such as around your eyes, nose when it tends to get a little red, any dark spots and or blemishes. You always want to use concealer over foundation on these types of areas and since this one is so high coverage, you'll only need the smallest amount to get the job done. Then go in with Kat Von D Lock-it Foundation on the Lock-It Edge Foundation Brush to even out the rest of your complexion. Finish your look with a light dusting of Kat Von D Lock-It Setting Powder on the Lock-It Setting Powder Brush to finish the look.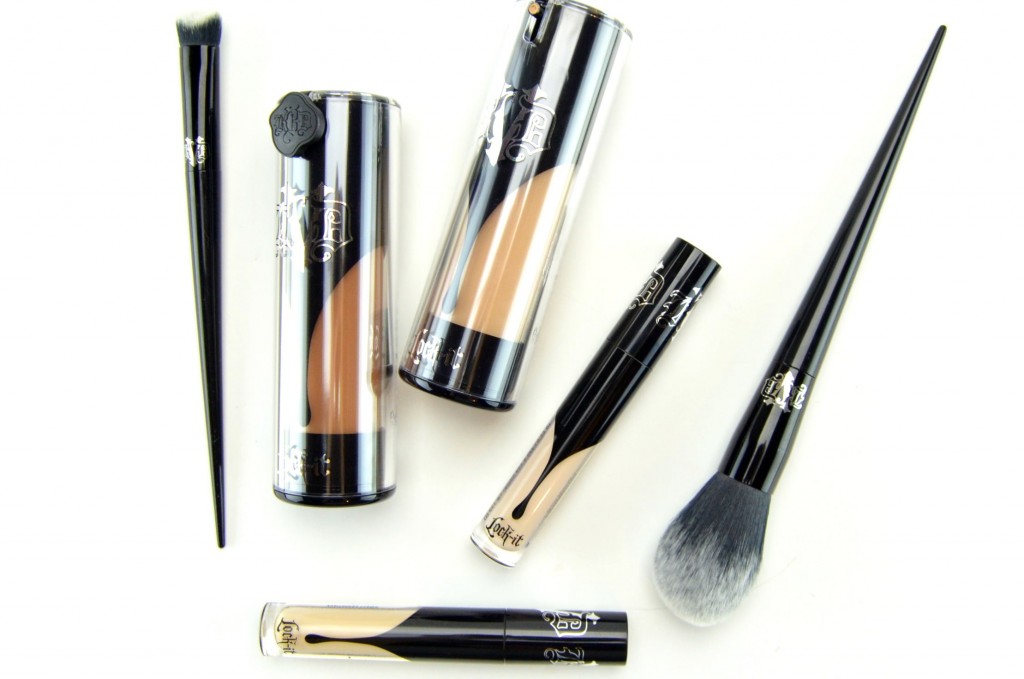 Kat Von D Lock-It Concealer Crème is a super-versatile, rich and creamy, full-coverage concealer that provides up to 24 hours wear without fading, creasing, smudging or cracking. It features brightening pigments and ultra-nourishing hydrating complex that makes it perfect for delicate under eye areas.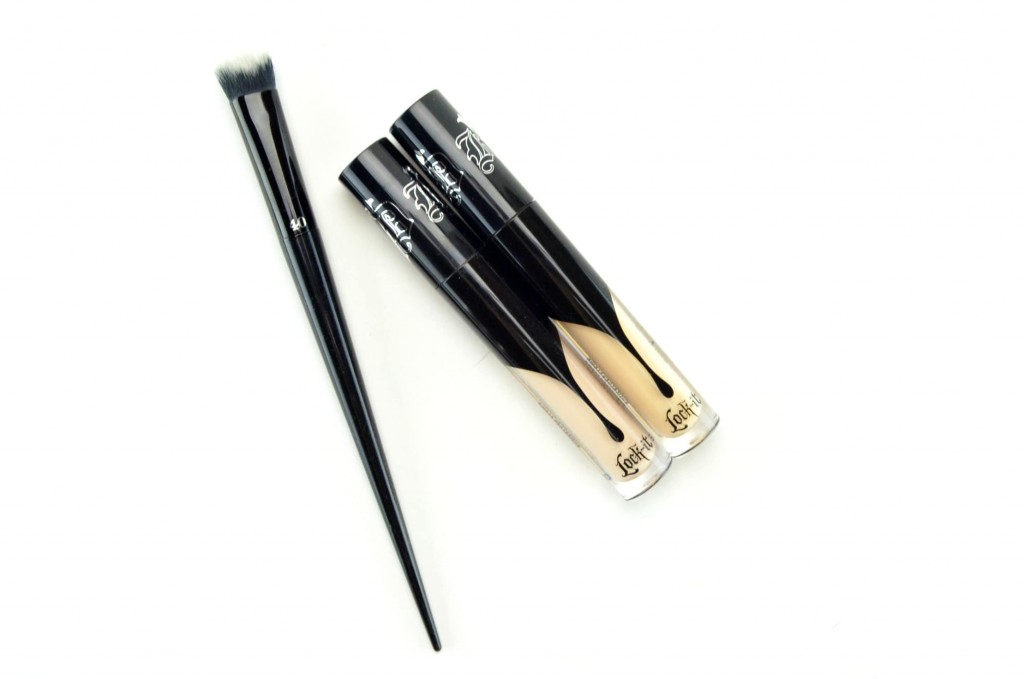 Kat Von D Lock-It Concealer Crème comes in a sleek tube with an easy to use tapered soft sponge applicator. This is perfect for applying to large areas of the face, but can also be used for more precise areas, like down the bridge of your nose. It has an extremely thick, and I'm talking thick-thick consistency, yet is still easy to work with and doesn't seem to accentuate any dry patches or leave the skin feeling dehydrated. It's highly pigmented, which means full on coverage. It's rich and creamy texture goes a long way, you only need the smallest amount to cover-up dark spots and circles, hyperpigmentation and any other imperfections you may be experiencing. It seems to almost melt into the skin and blends out beautifully for a flawless finish. It's incredibly lightweight and never feels (or looks) too heavy or caky on the skin. It has a super smooth texture that sets and dries to a lovely luminous finish. Even without a setting powder, its slightly tacky finish, didn't crease or budge the entire day, up to 12+ hours.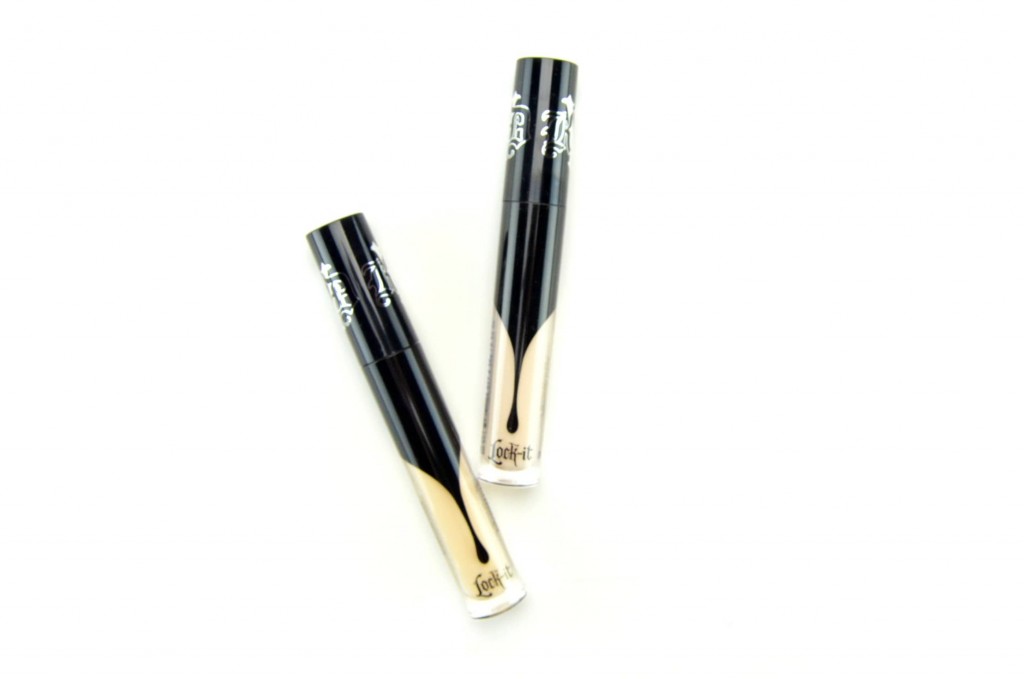 The new Kat Von D Lock-It Concealer Crème really does everything my other traditional concealers cannot. Not only does it cover and conceal any breakouts I might be experiencing at that moment, it also does an amazing job at correcting and hiding my hyperpigmentation and dark spots. Because I don't need to apply as much foundation to my "problem" areas, my skin seems less dry and patchy. I have it in a shade lighter than my foundation will allows me to apply it under my eyes for an instant brightening and more rested effect. Although it has a slightly thicker consistency than your average concealer, its silky smooth texture still applies smoothly and blends out easily. It creates a smooth and even finish that's completely seamless and flawless. Its large selection of 21 shades, including White Out, a pure white shade, perfect for extremely pale girls or for extreme highlighting, means there's a shade for every skin tone. You could also use the White Out for creating your own perfect and custom shade, perfect if you're foundation is a tad too dark. It retails for $34.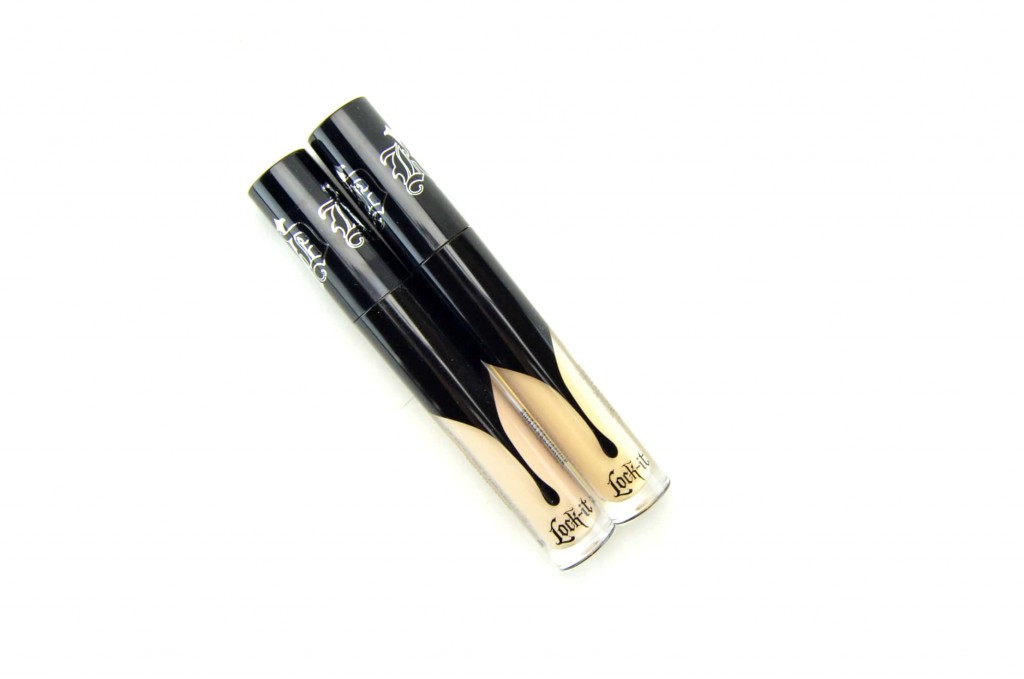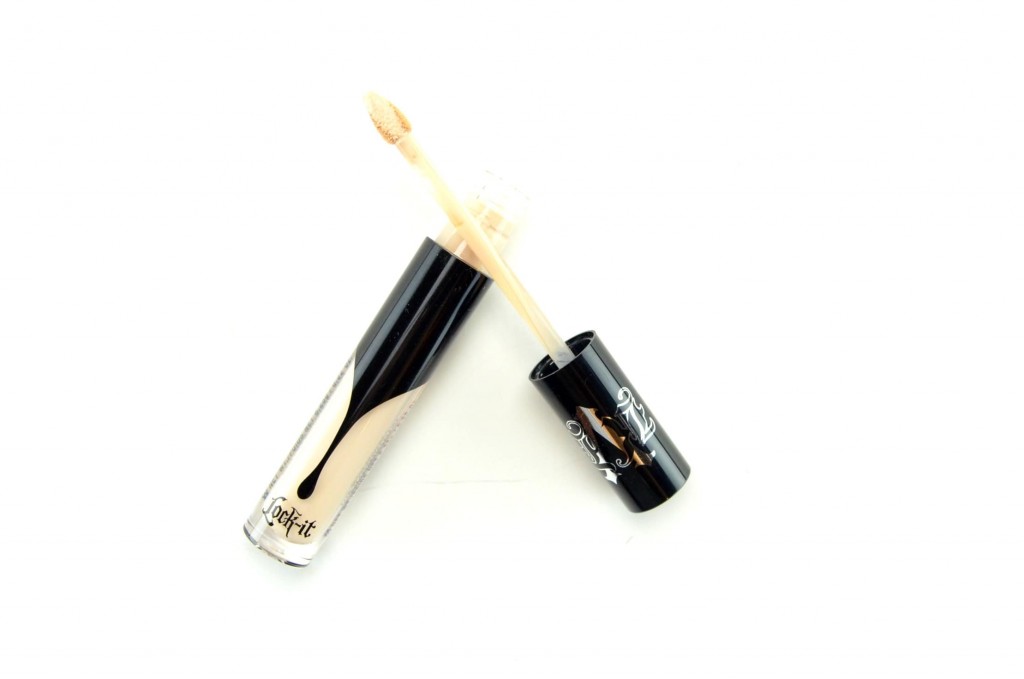 Kat Von D Lock-It Foundation in Medium 54 Neutral and Deep 74 Warm and Kat Von D Lock-It Concealer Crème in L5 Neutral and M17 Warm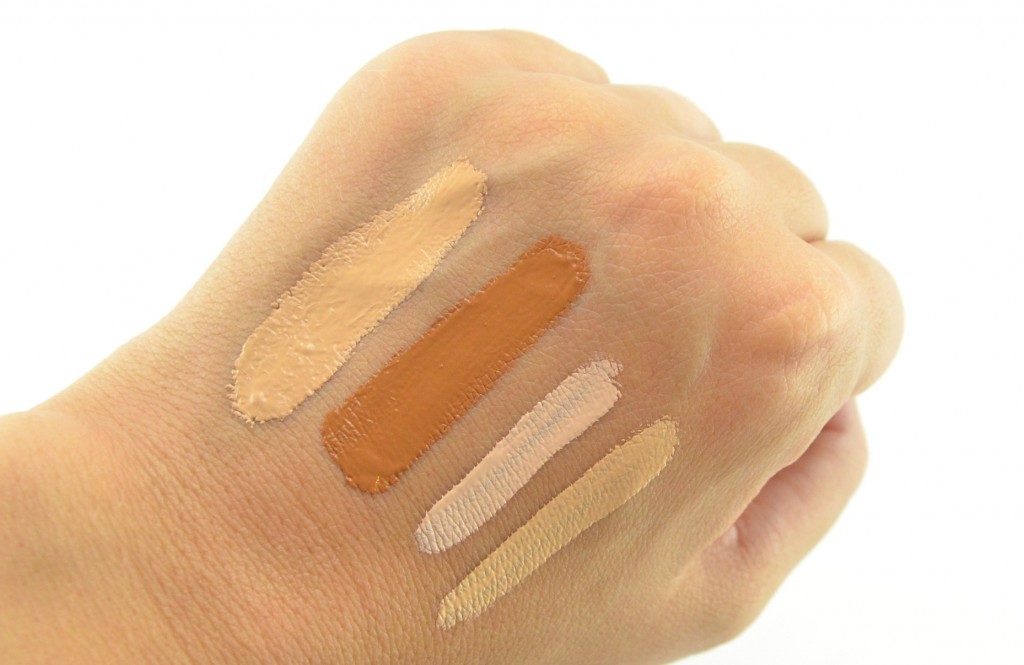 I'm sure you've already read a million reviews on the Kat Von D Lock-It Foundation or have tried it yourself, so I won't bore you with the details, just know it comes in 13 new shades (in October) with a sleeker design and packaging. From what I can tell, the formula, the consistency, the coverage, the wear time is all the same. It retails for $42.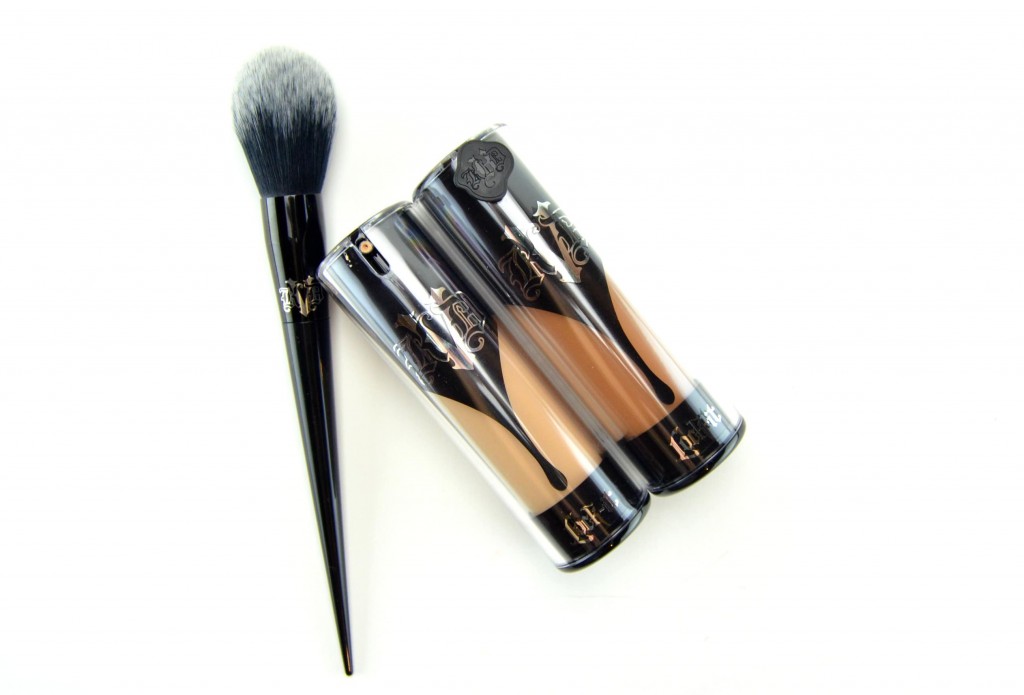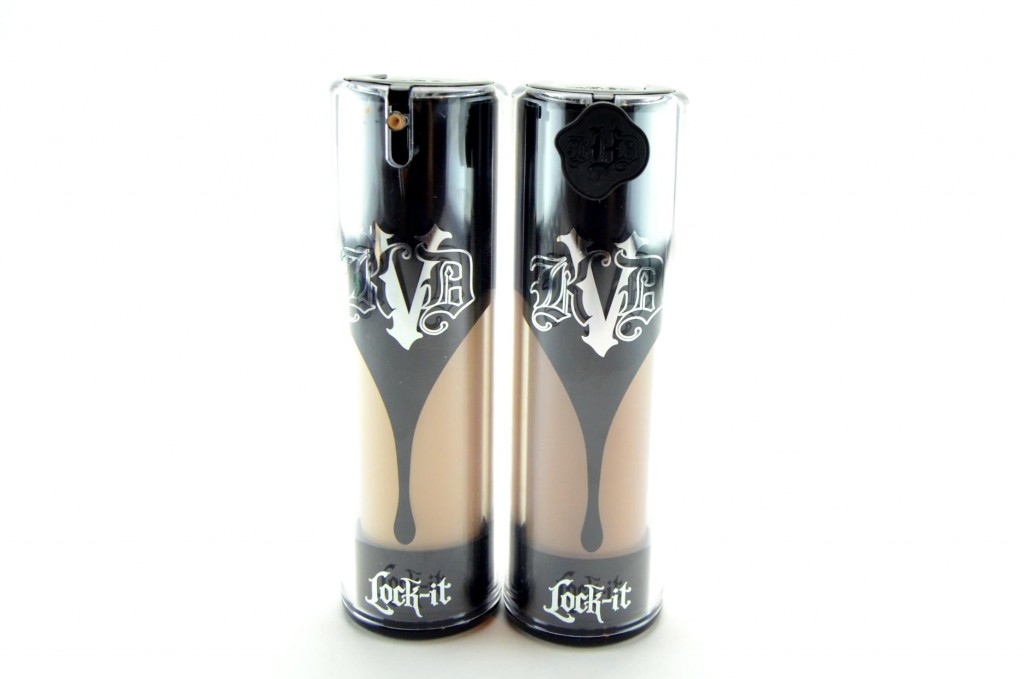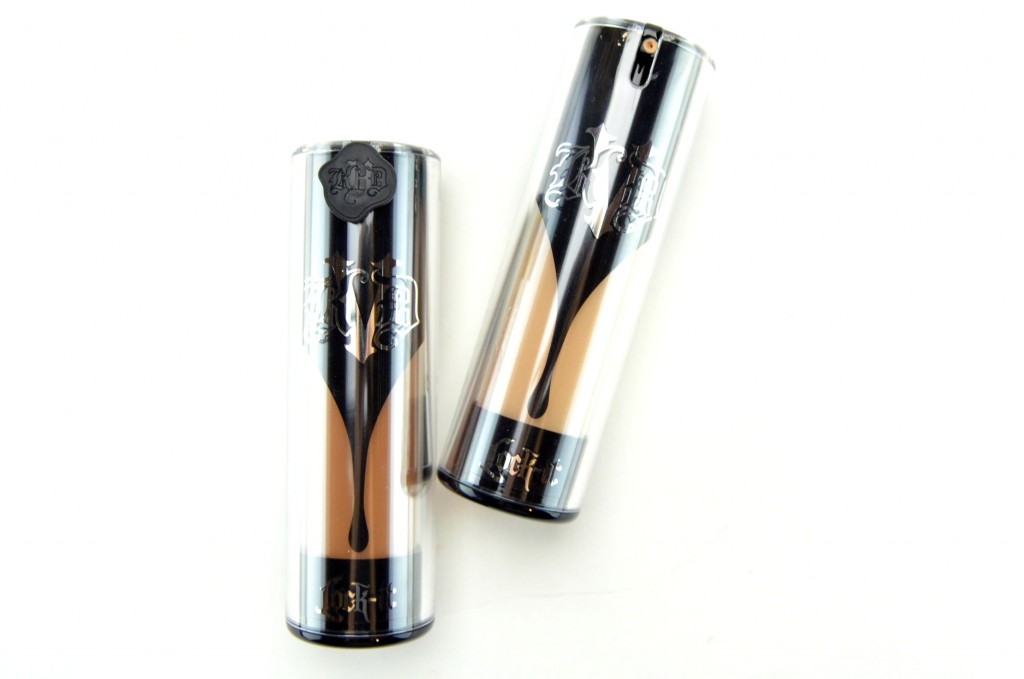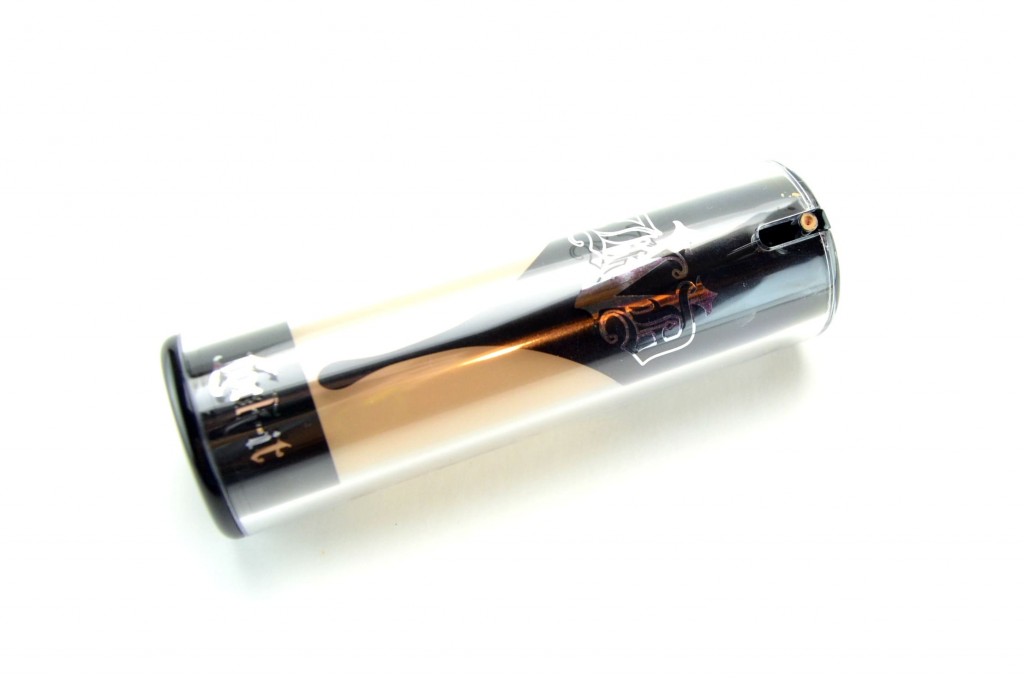 The Kat Von D Lock-It Collection also features 4 new complexion brushes that also come with a super sleek design and feature long, thin, pointed handles. It consists of a new Lock-It Edge Foundation Brush, Lock-It Precision Powder Brush, Lock-It Setting Powder Brush and Lock-It Edge Concealer Brush. Each brush is 100% vegan, cruelty-free, features synthetic fiber bristles that are incredibly luxe, soft and smooth. When used in conjunction with the rest of the full-coverage products, you'll easily be able to create a perfectly polished, completely flawless face in as little as 3 steps.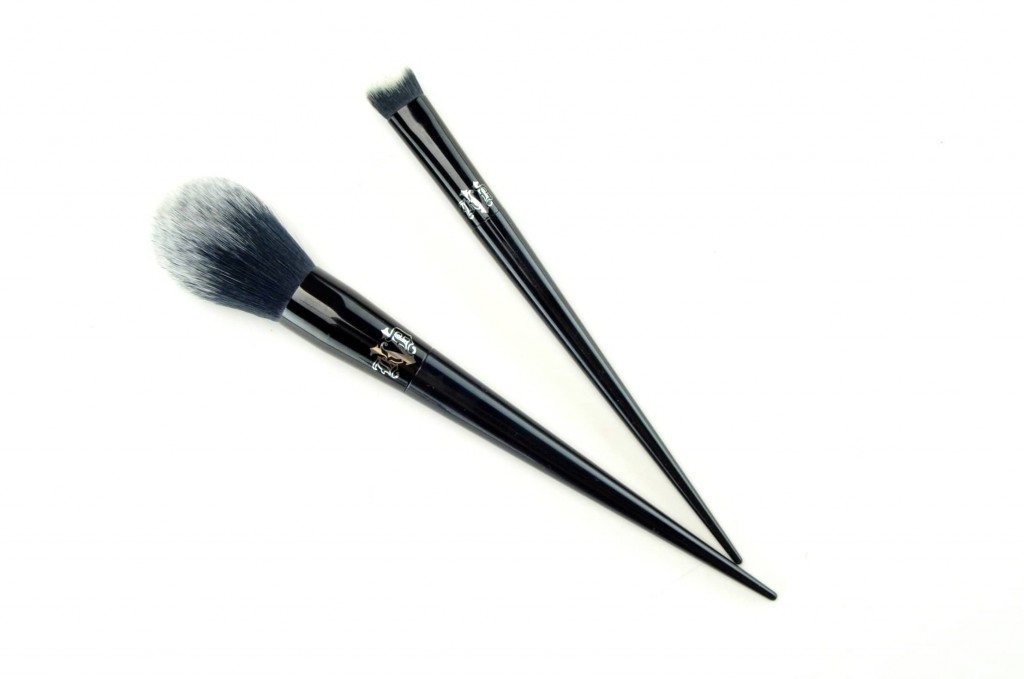 Kat Von D Lock-It Setting Powder Brush features a perfectly round shape, long tapered bristles that help create a seamless, over-over setting finish with ease. It's dense, yet fluffy design effortlessly dispenses just the right amount of loose setting powder across your entire face in a few short strokes. You can easily achieve a soft, extremely natural, diffused, even effect with the tiniest amount of product that never looks thick or caky. It retails for $47.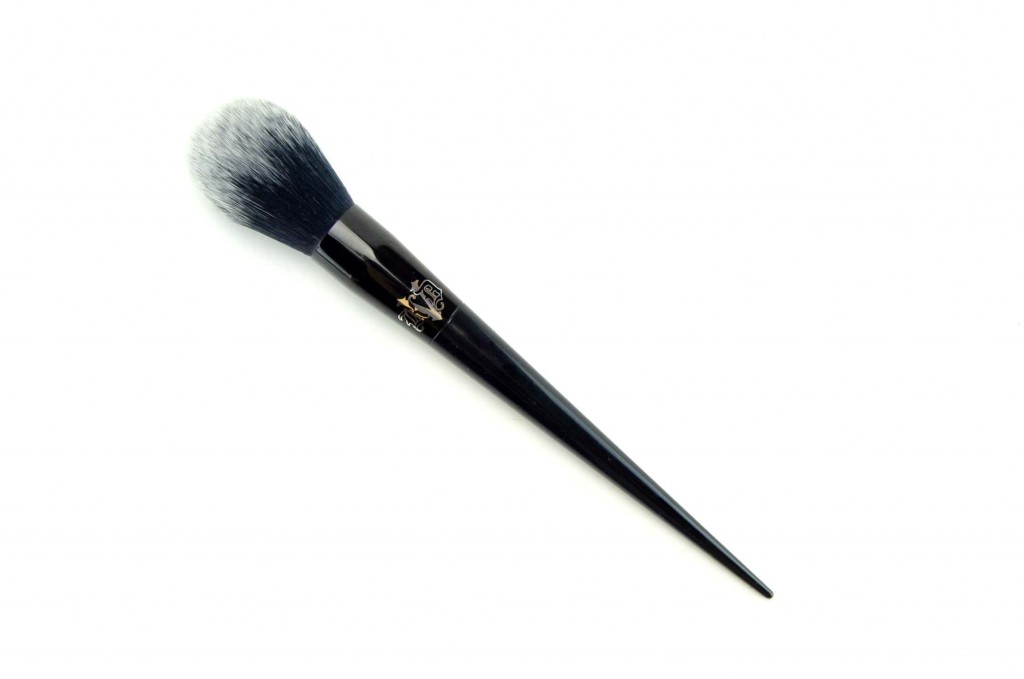 Kat Von D Lock-It Lock-It Edge Concealer Brush features an exclusive sculpted shape that also seamlessly blends out your concealer under the eyes, around the nose and on blemishes and dark spots to instantly create a flawless complexion. The slightly smaller brush head and symmetrical tapered bristles perfectly fit the curves and contours of your face to provide you with precision and accuracy. It's soft, yet slightly dense and is perfect for blending and creating a seamless finish with ease. You're able to work in small, tight areas, yet still have the option of concealing large sections if need be. It retails for $30.