Style Hacks
If you follow me on Instagram, you would have seen me creating my weekly outfits this past Sunday. I'm a firm believer in planning for the week. Just like you grocery shop and plan your meals for the upcoming week, having an idea of what you're going to wear is a huge time-saver.
Whether you're in a rush come Monday morning, feeling uninspired by mid-week, or just too lazy to get creative by weeks end, having your daily looks already planned out for you, will save you time and stress. Have fun over the weekend playing dress-up in your closest, coming up with 5 different looks, that will serve you over the next week. If planning 5 outfits seems too intimidating at first, start by planning your outfits the night before. Let's face it, in the early morning you're probably not going to feel too ambitious or adventurous.
Create a style look-book on your phone. We often look to Instagram and Pinterest for style advice, and while that's exciting and inspiring in the moment, we don't necessary own those trendy pieces. This can leave us feeling more frustrated or feeling like we need an entirely new wardrobe. Instead, take a few hours each month creating your own personal look-book. Snap photos of outfits you love, the ones that make you feel fabulous and save them to your phone. You can take inspiration from those fashion influencers you love, by creating outfits using pieces in your closet. You can also take note of a few articles of clothing you've been crushing on to pick up next time you're in the mall.
 

When it comes to shopping, we all tend to gravitate towards pieces we already own or items that we feel safe in. Sticking within your comfort zone, is a sure way to stay in a style rut and look outdated quickly. I'm not saying reach for a super trendy, runway piece every time you're in the mall, but every time you walk into the dressing room, pick up a piece of clothing that you wouldn't normally reach for. Some of my favourite pieces in my current wardrobe are items I never thought I'd love or wear on the regular. Don't be scared to experiment with new colours, fabrics, cuts and styles.
You've probably heard the phrase "the rule of three" when it comes to interior design, but the same rule applies in the fashion world. The same way designers tell you to place odd numbers around your home, to make your décor look more natural and less forced, grouping or layering multiple fashion pieces together can also help amp-up your look. When getting dressed in the morning, our natural tendency is to put on a top and bottom, or a simple dress. Adding that third item can instantly transform an otherwise basic outfit into one that's incredibly special and unique. Try adding a blazer, cardigan, jacket or even a fun statement accessory like a scarf, hat or belt to turn your outfit from drab to fab in seconds.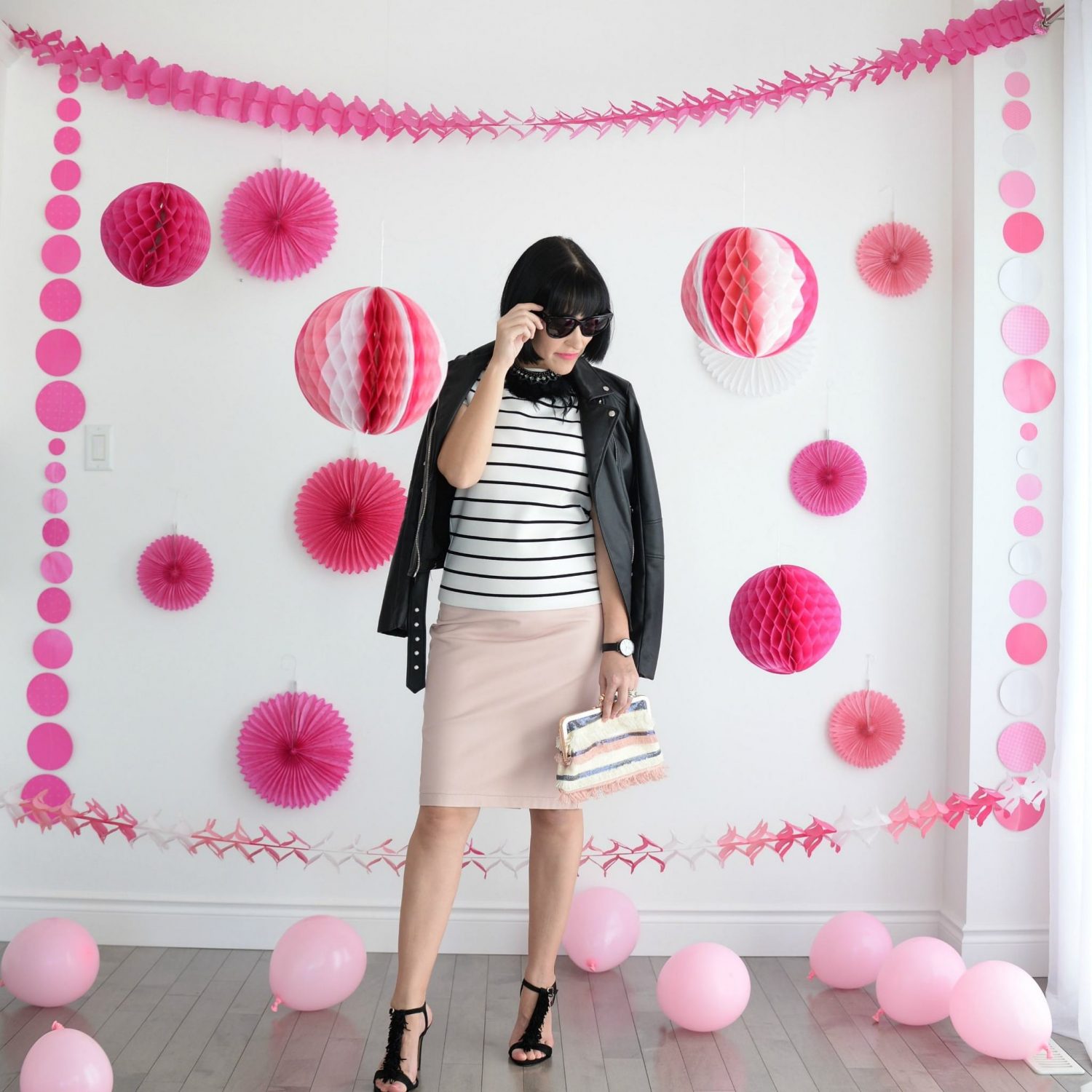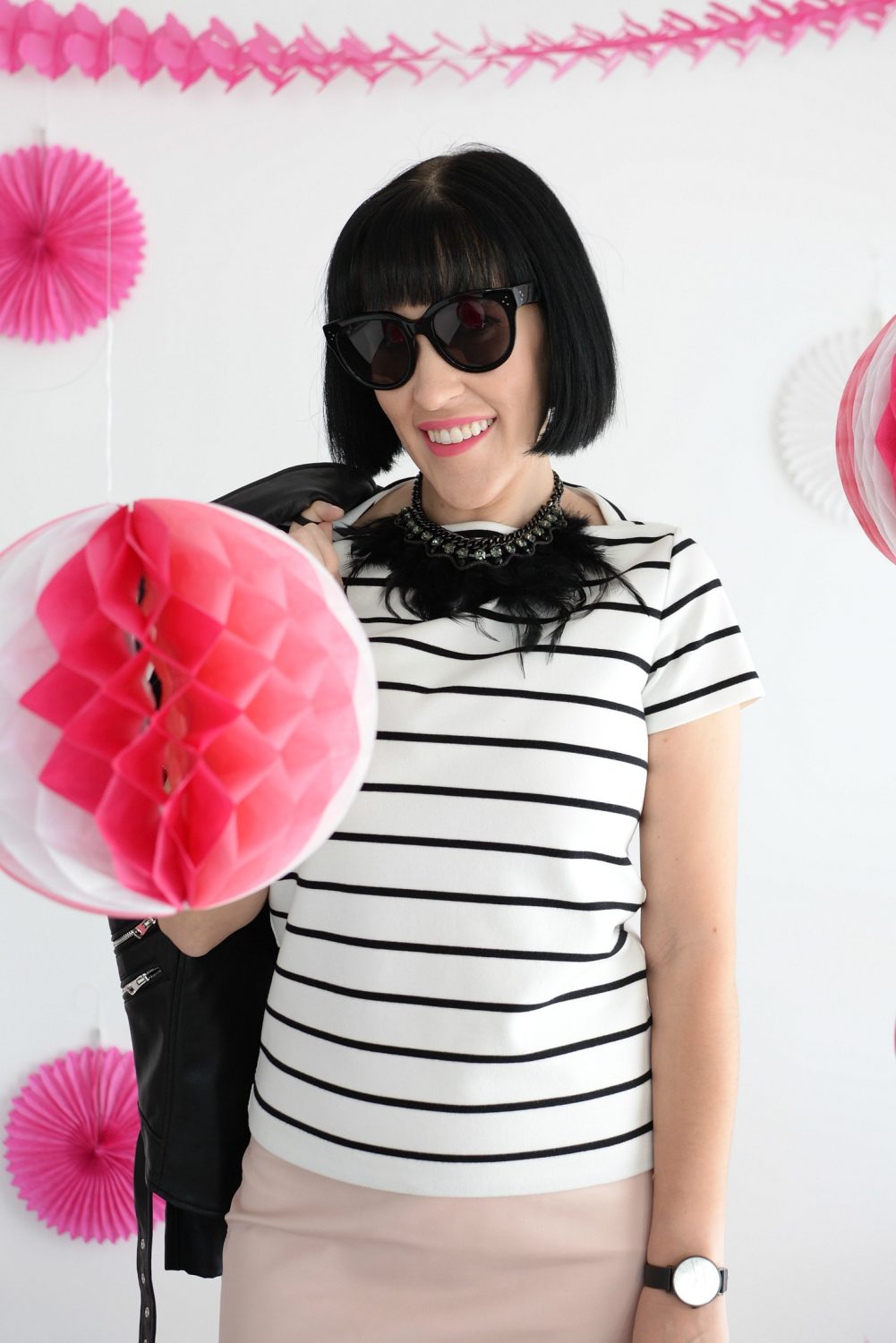 What I Wore
Tee:
Joe Fresh
Faux Leather Jacket
Zara
Celine Sunglasses
c/o Smart Buy Glasses
Clutch
Neiman Marcus
Watch
c/o Victoria Emerson
Necklace
c/o Avon
Skirt
Banana Republic
Heels
BCBG