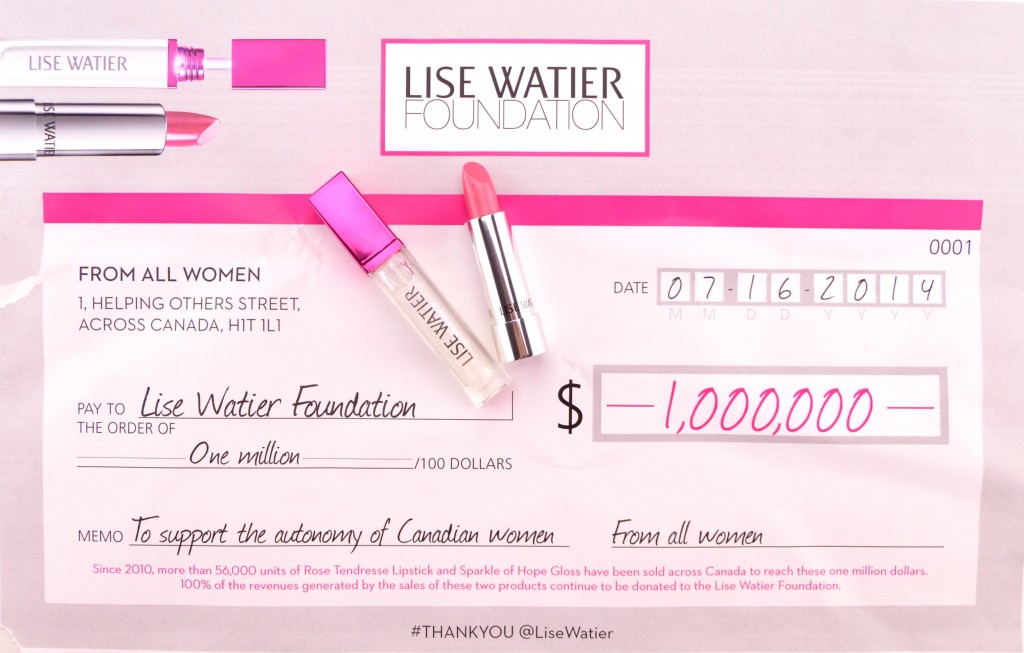 A gift that gives back

Since 2010, more than 56,000 units of Rose Tendresse Lipsticks and Sparkle of Hope Gloss have been sold across Canada, to reach the one million dollar mark this year. 100% of the revenues generated by the sales of these 2 amazing products continue to be donated to the Lise Watier Foundation. The foundation helps women move out of violence and poverty and benefits their children, their neighbourhood, and our economy, pretty much everyone.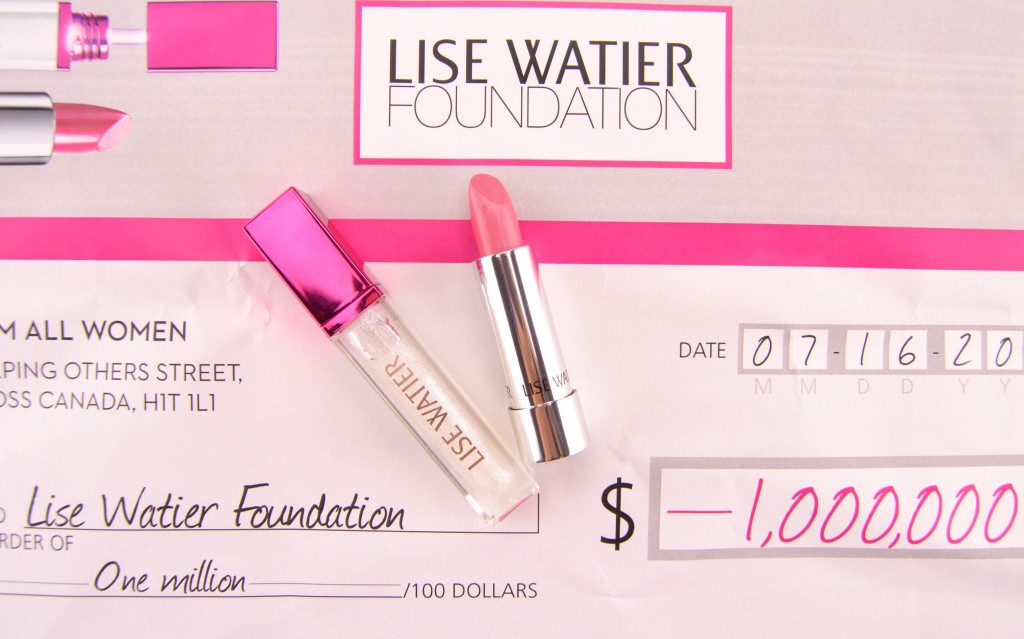 Lise Watier Rouge Plumpissimo Lipstick in Rose Tendresse comes in a sleek, gunmetal, mirrored tube with a blend of plumping agents to provide a dramatic volumizing effect. Once on contact with the moisture from your lips, the unique micro-beads swell to 10 times their size to help increase volume. This not only gives the illusion of fuller, plumper lips, but it helps to reduce the appearance of fine lines and wrinkles. It contains hydrating ingredients concentrated with marine collagen beads to keep lips extremely moisturized, along with jojoba oil and Vitamins C and E for maximum comfort and protection. It has healing and soothing properties that help stimulate natural cell regeneration, along with light-reflecting particles for added shine and dimension. Finally it's flavoured with menthol for a deliciously refreshing scent. It has a creamy, buttery texture that glides on with ease and provides opaque, highly pigmented colour in a few easy swipes. It gives an intense, brilliant and bold shine to the lips that lasts a solid 5 to 6 hours before fading. It retails for $22.
Lise Watier Sparkle of Hope Gloss comes in a unique tube that once opened, the applicator lights up. It also has a mirror on one of its faces for easy application on the go. It's a universal gloss that's perfect for every woman and for every occasion. It has a gel like texture that's ultra-glittery with a high shine that can be worn alone or over your favourite lipstick (aka Rose Tendresse Lipstick). It retails for $23.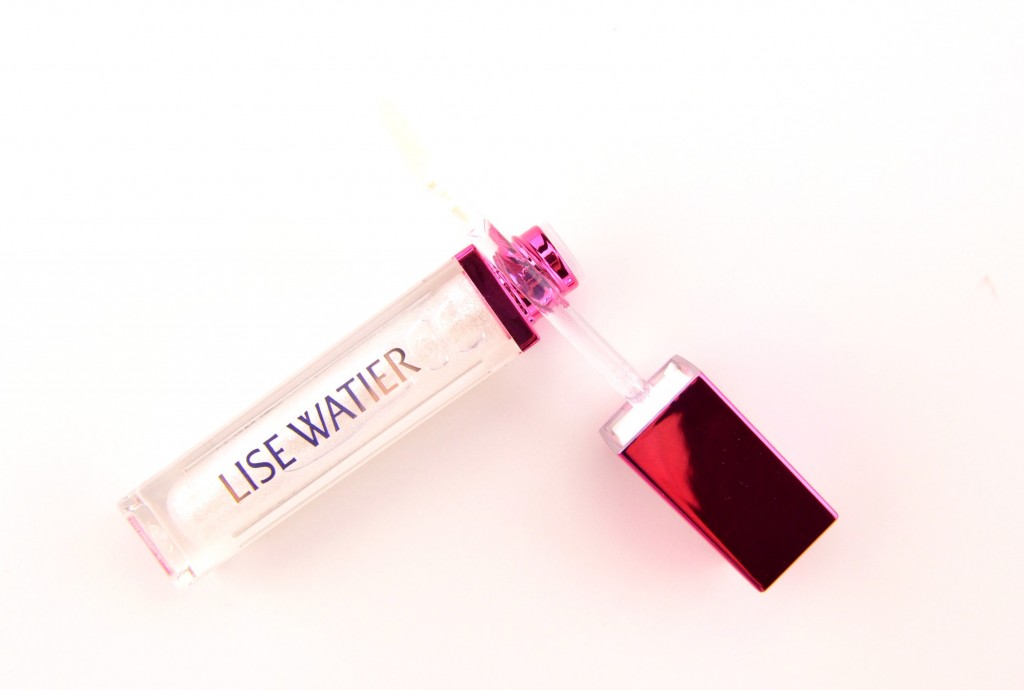 If this a good enough excuse to buy another lipstick and lipgloss, I don't know what is? Know your helping others while doing something beautiful for yourself.