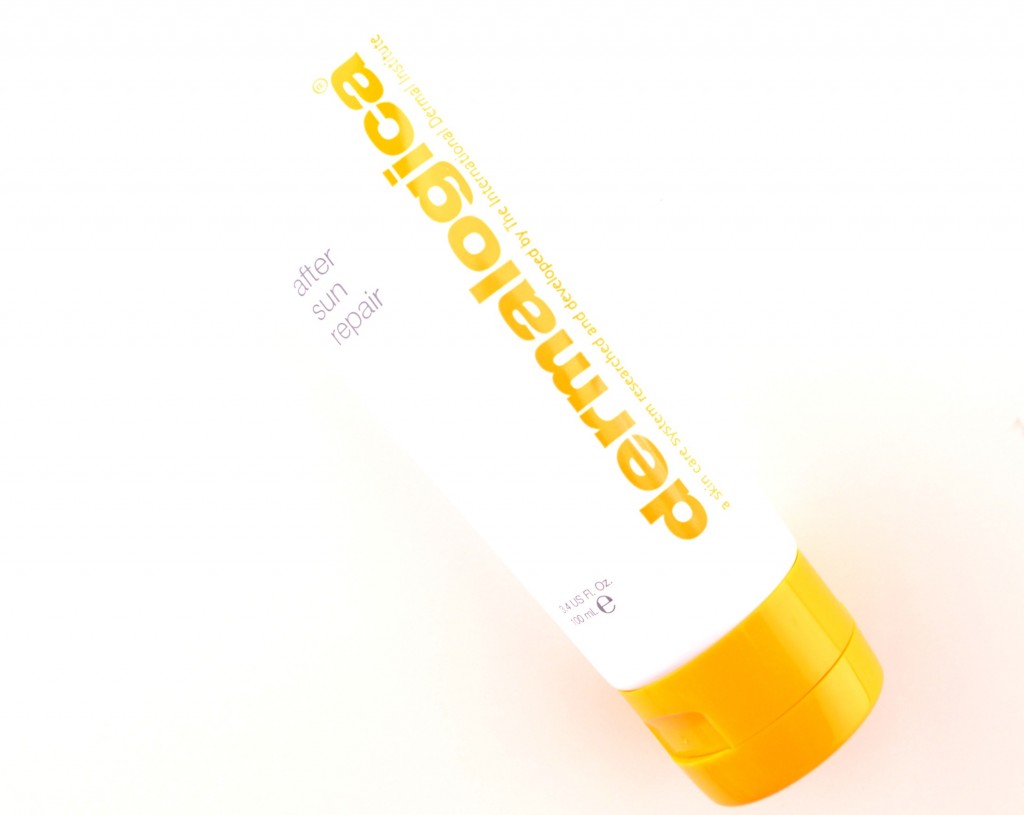 Soothe and repair over-exposed skin

Summer is all about being outdoors and enjoying relaxing activities, lounging by the pool, drinks on the patio, picnics in the park, sunny beach days, BBQ with friends or lazy afternoons in the backyard. Although fun in the sun is exciting, and us Canadians want to spend as much time outside as we can in the summer, the harmful UV and UVB rays can be extremely damaging on our skin. You may remember a few weeks back, I was outside for 12+ hours at my charity's annual golf tournament and no matter how often I applied my sunblock, I still got burnt. Dermalogica After Sun Repair was a lifesaver. It's an incredibly soothing and repairing treatment balm that helps reverse the damaging effects from over-exposed sunlight. It helps to cool sunburns and reduce discomfort instantly and since it's made without artificial fragrances, colours or parabens it's perfect for those with even the most sensitive skin.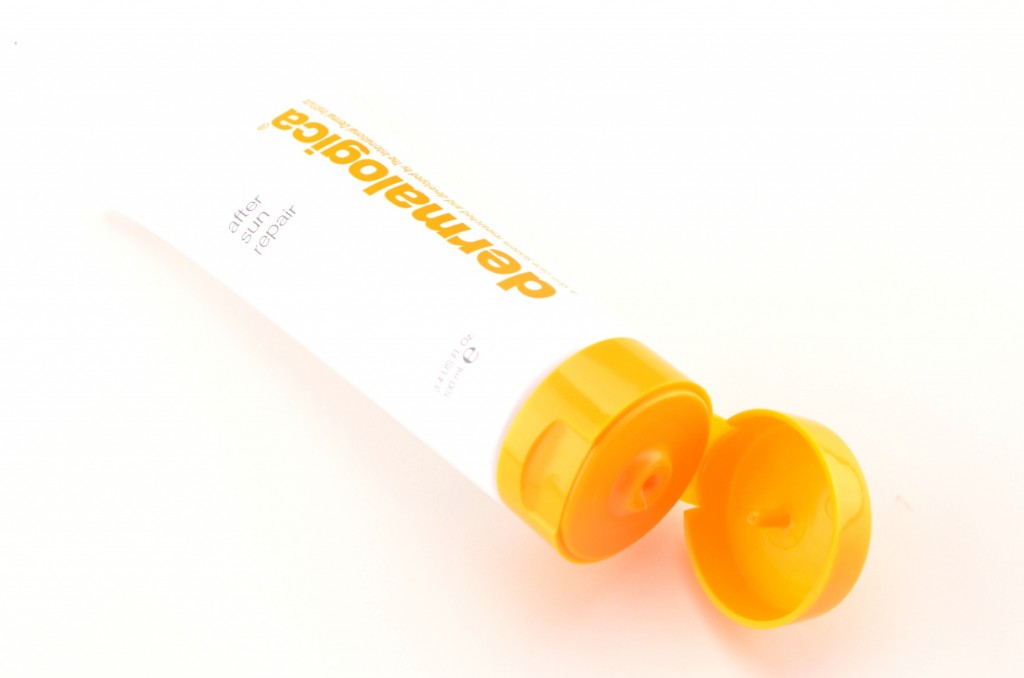 Dermalogica After Sun Repair contains natural ingredients like prickly-ash, clove extract, licorice, mugwort, lavender, cucumber, chamomile, yucca, algae extract and alnus firmifolia fruit that not only helps soothe and calm the skin, but helps restore lost moisture, which in return, speeds up the recovery process. It has a super lightweight, clear, gel texture that applies and blends into the skin within seconds. It has a non-sticky, non-greasy formula that gives your skin a boost of hydration after a long day in the sun. Skin is instantly left feeling refreshed and cool with the sweet scents of chamomile, lavender and cucumber.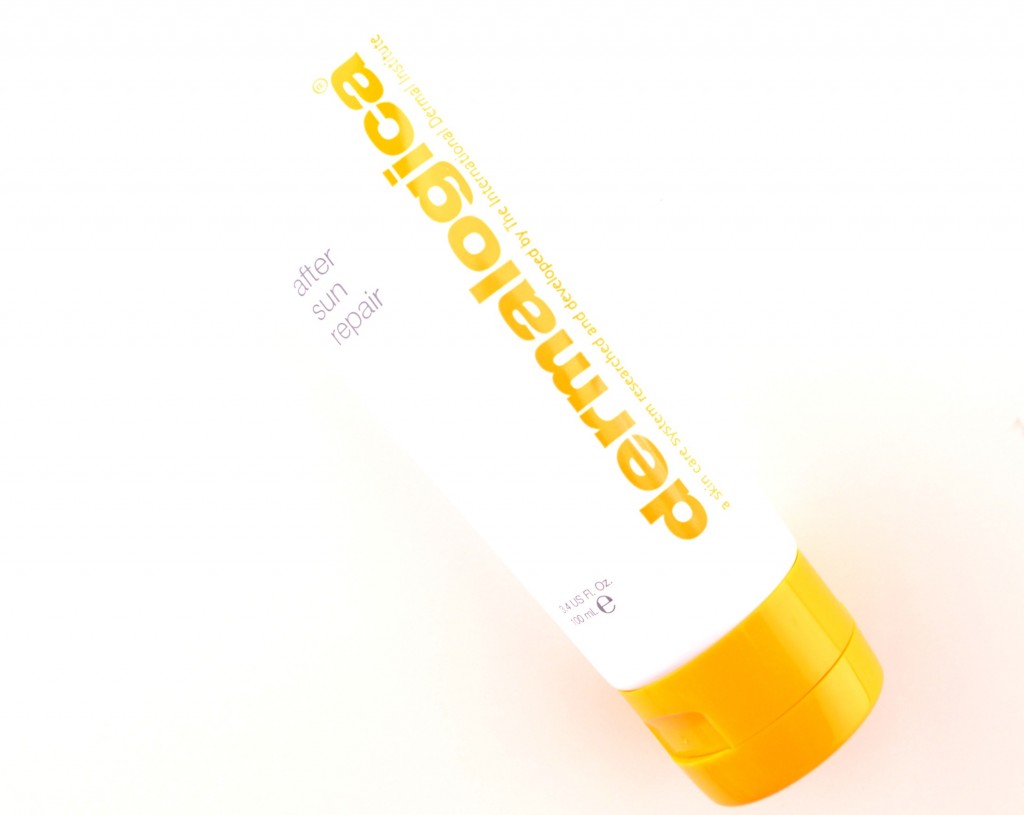 After sun repair is something I thought I'd never need. I've been down south and the islands dozens of times and have never been as burnt as I was at the beginning of the month. Not much to say about Dermalogica After Sun Repair besides….. life-saver. It reminds me a lot of an expensive aloe vera gel, but only much more cooling. A little goes a long way, a small quarter size amount was enough to cover my shoulders, neck, upper back and arms. It helped to instantly reduce the redness and irritation that was driving me crazy for days. It helped with the recovery process and I didn't peel nearly as bad as I thought I would. It helped keep my skin cool and hydrated without that dry, itchy feeling after getting too much sun. It has an intoxicating, spa like scent that's extremely relaxing and calming. This is definitely a part of my beach bag essential now, although I'm hoping to never get burnt like this again. It retails for $45 for 100ml.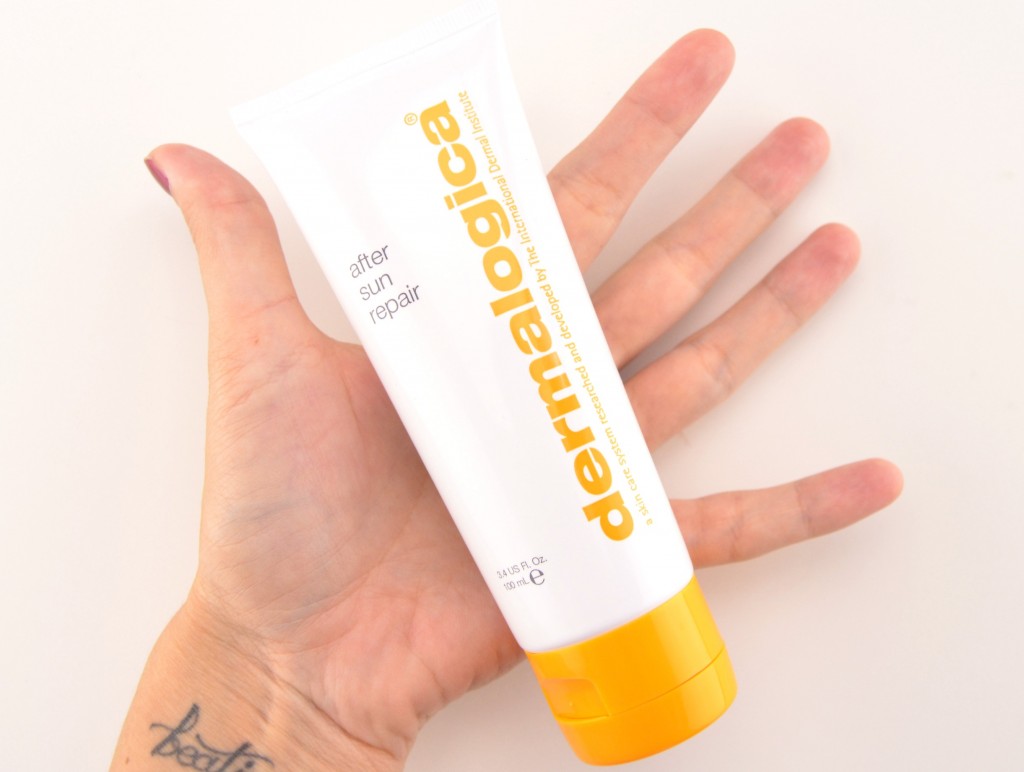 If you like this Dermalogica After Sun Repair Review, you might also enjoy Banana Boat Sunscreen Collection Review and L'Oreal Sublime Sun