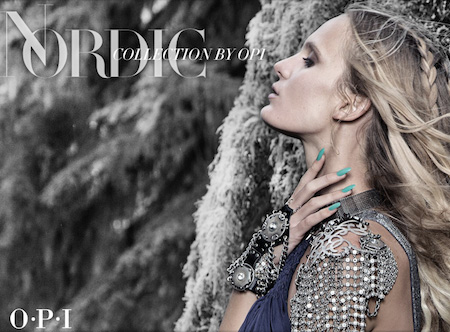 12 New Shades for Fall/Winter 2014

Contrasting pieces have been seen all over the runway this season, sheer fabrics paired with fleece and plaid, with colourful beadwork and lace, so it's only natural to bring it into our nail polish. The new OPI Nordic Collection was inspired by the great northern lights in Finland, deep blue fjords in Norway, and colourful houses in Copenhagen. This new collection of 12 lacquers features a palette ranging from spicy browns in shades of bronze, cinnamon and caramel to rich purples in wine, black cherry and blue-violet hues, with accents of creamy coral, pink and sea green. These shades make it easy to experiment with new nail looks and help you find your own personal and unique style.
Suzi Weiss-Fischmann, OPI Co-Founder & Executive VP is always drawing inspiration from food, music, art, landscape and street style when creating a new collection. This time around she ate cinnamon buns and drank glogg, snapped photographs of brightly painted houses, and gazed in wonder at the region's topography to build this stunning new 12 piece collection. All these diverse elements helped capture the aesthetic of the Nordic region and inspired the equal variation in an array of colours.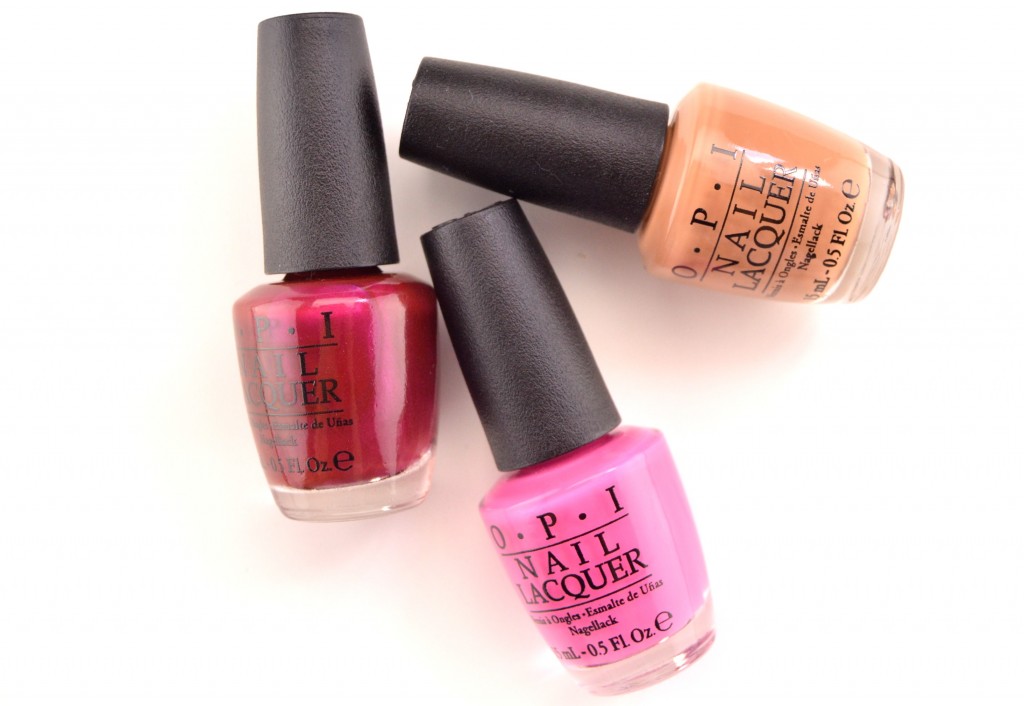 Like all OPI polishes, these 3 shades that I tested out all applied smoothly, covered the entire nail in 2 easy swipes, thanks to the ProWide brush, and are extremely pigmented and completely opaque in as little as 2 coats. It's quick drying formula sets within 10 minutes and lasts at least 4 days before chipping.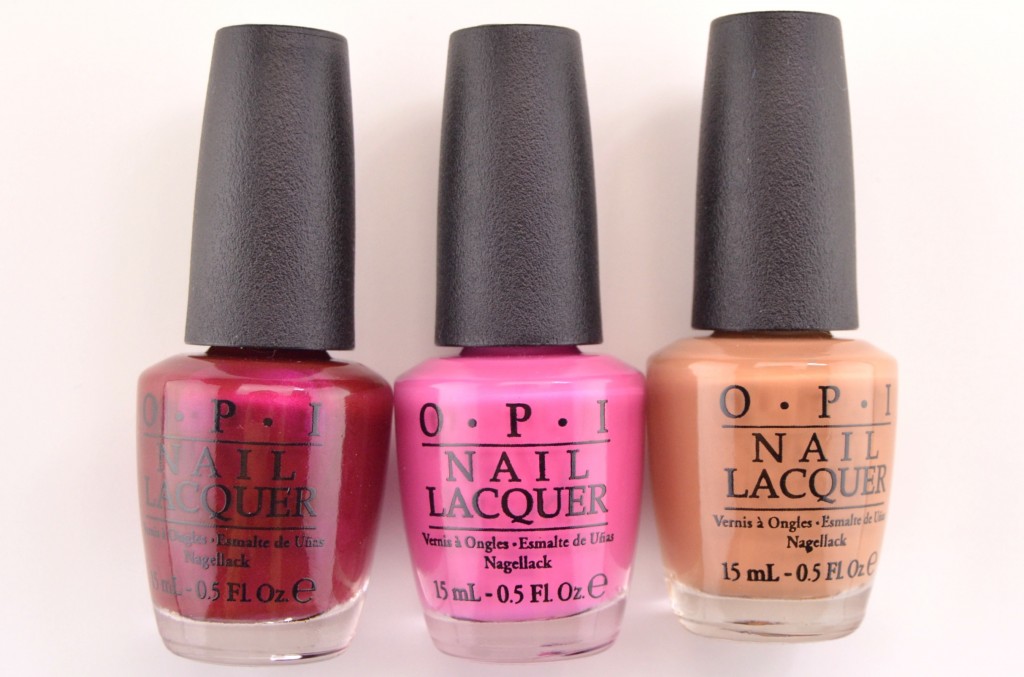 OPI Thank Glogg It's Friday! The start of the weekend is nothing to "wine" about! It's a stunning fuchsia/ wine shade with pink shimmer depending on the way the light catches the nail.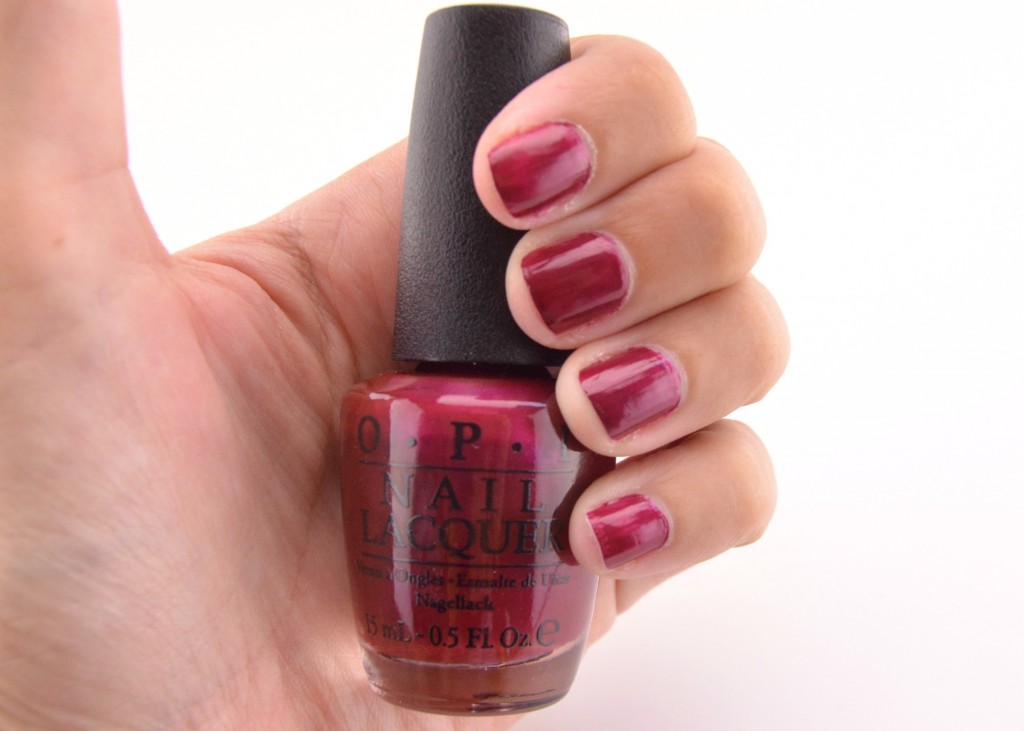 OPI Suzi Has a Swede Tooth. That's why I always have this strawberry candy pink on hand! It's the perfect Barbie pink with a crème finish. It's nice to see such a girly colour amongst this fairly neutral collection.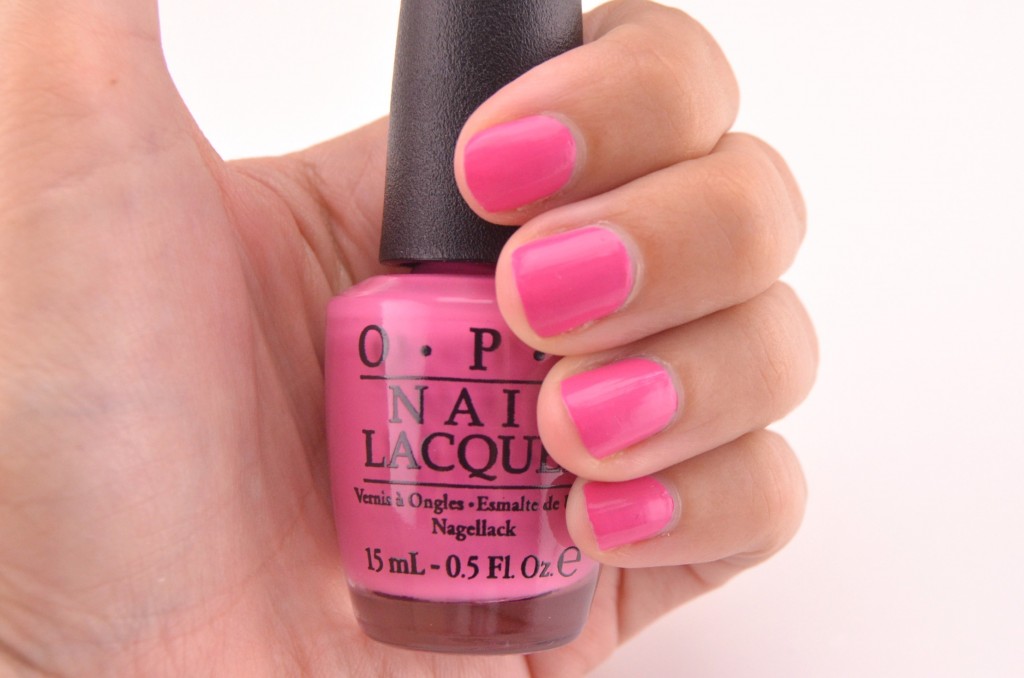 OPI Going My Way or Norway? No two ways about it… this caramel is delicious! It's a warm caramel brown crème that I think would be flattering on most skin tones. It's the perfect transition shade to take you from summer into fall.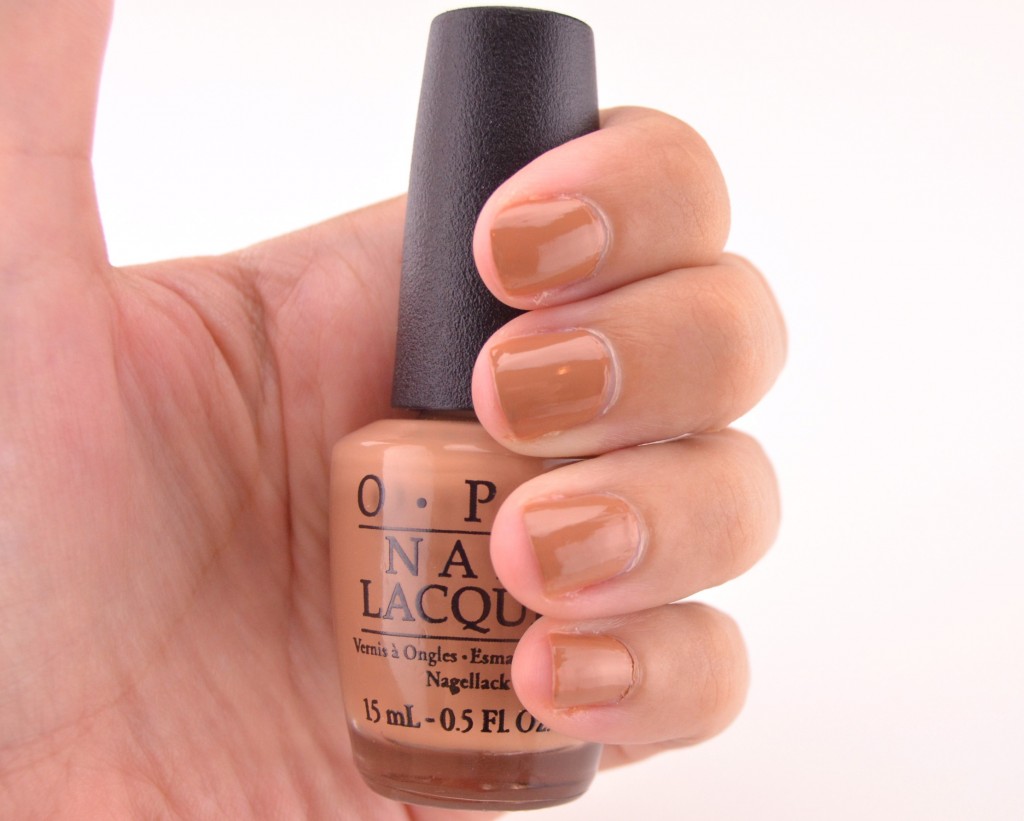 OPI Ice-Bergers & Fries "Wood" you like a chocolate shake with that?
OPI OPI with a Nice Finn-ish This light, mellowed bronze completes me. The end.
OPI My Voice is a Little Norse This prismatic super-shimmer is worth shouting about.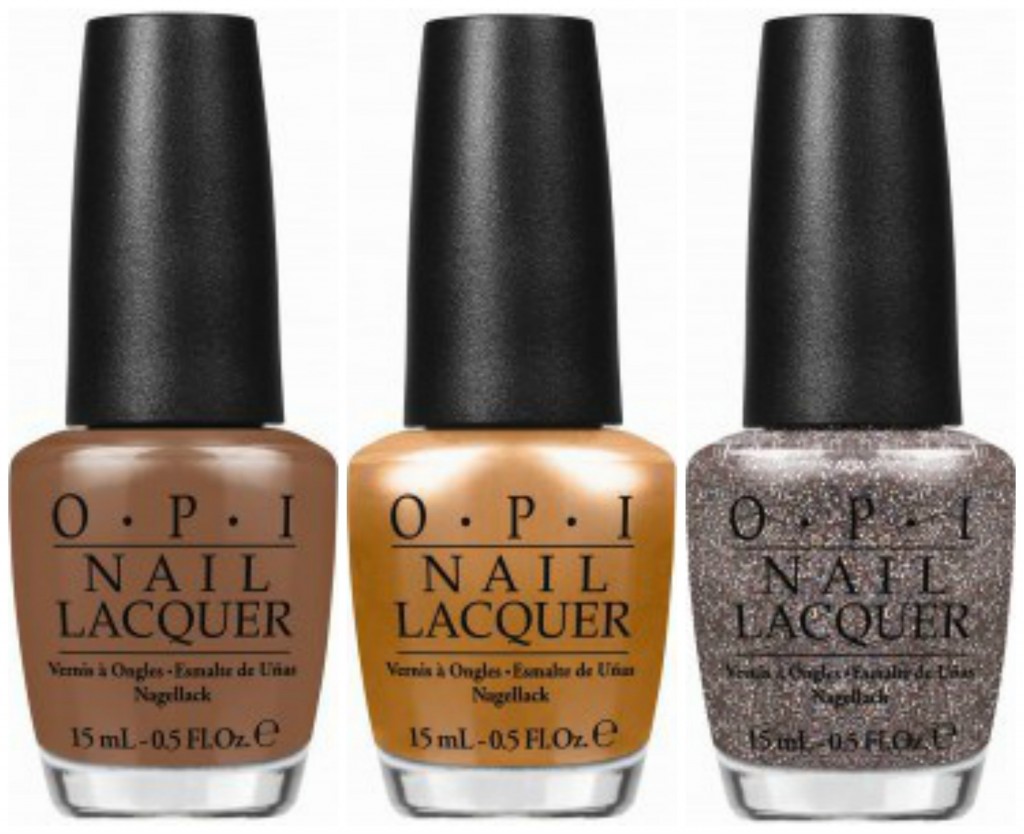 OPI Can't aFjörd Not To Whatever it takes, get your hands on this extravagantly creamy coral!
OPI How Great is Your Dane? Pass up this cinnamon coffee? You're barking up the wrong tree!
OPI My Dogsled is a Hybrid Enliven your environment by wearing this creamy sea green.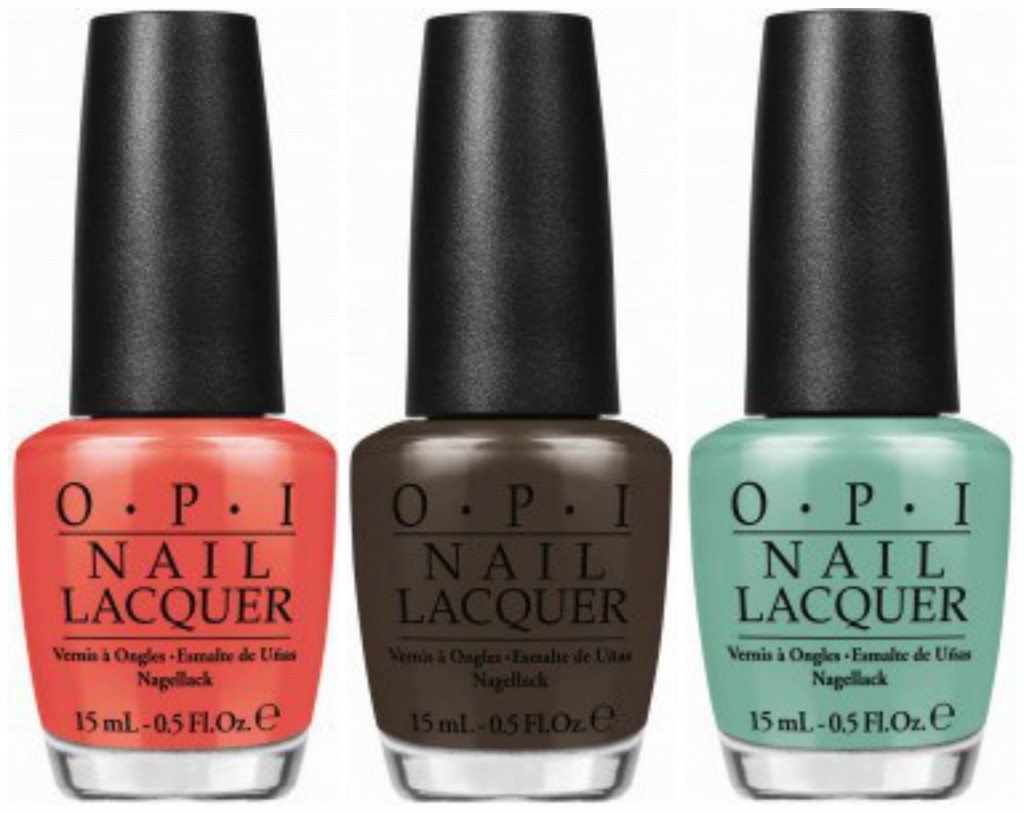 OPI Do You Have this Color in Stock-holm? Stock up! This icy blue-violet is in hot demand!
OPI Viking in a Vinter Vonderland You can conquer anything in this powerful, deep purple.
OPI Skating on Thin Ice-Land Watch out! This black cherry is dangerously close to gorgeous!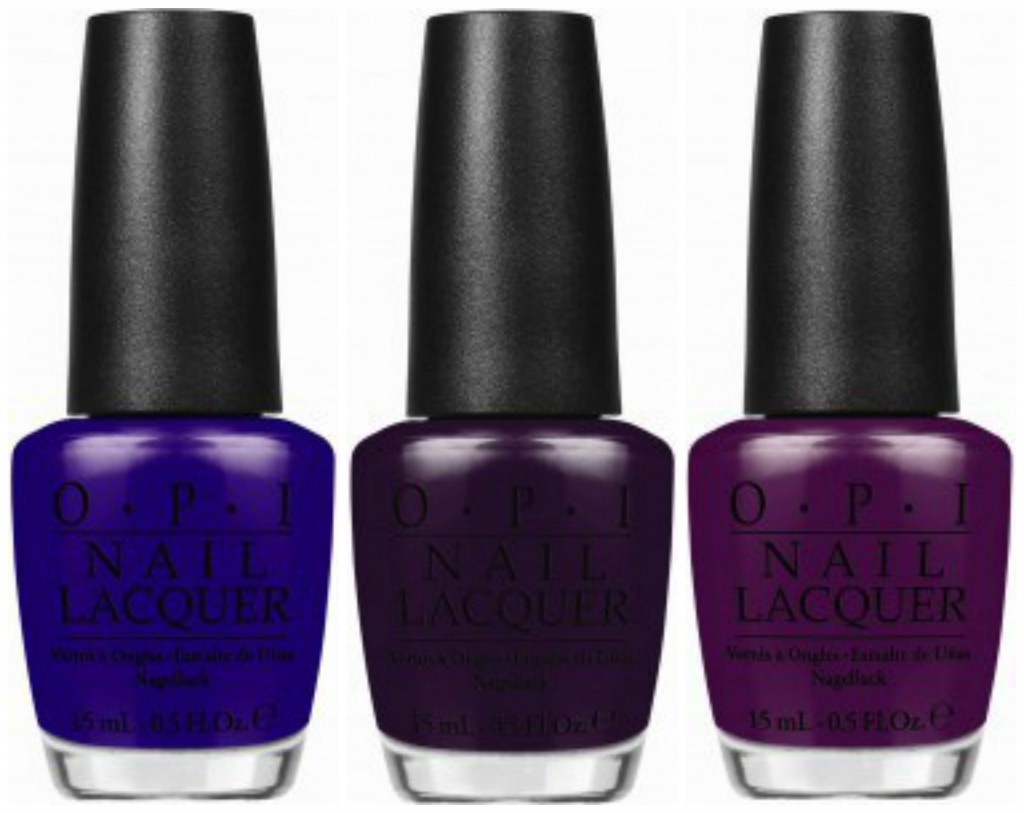 OPI Nordic is available August 6th, 2014 in both nail lacquer, for $11.50, and GelColor, as an in-salon service only, ranging from $28 to $38 for a manicure depending on the salon.
If you like this OPI Nordic Collection Review, you might also enjoy Coca-Cola by OPI and OPI Spotlight on Glitter