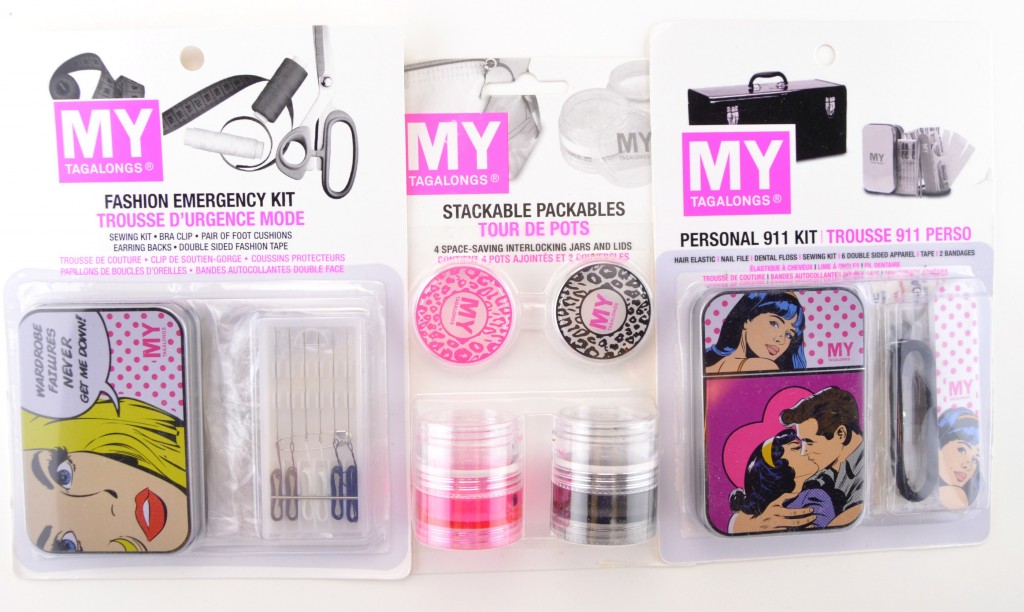 Never be unprepared again
MYTAGALONGS is a unique, Canada based company that specializes in fun, practical lifestyle accessories to help you save time and make things a little easier in your life. Its compact products take up no room in your makeup case, purse or office drawer, so it's always with you in your worst-case scenarios. Whether your emergency be a fashion malfunction, a crushed tampon or a simple stitch that needs to be hemmed, MYTAGALONGS has you covered. Anything from double-sided tape to stackable jars, to tool cards and a needle and thread, these stylish organizers are right by your side acting as your best friend. No more zip lock bags to organize your daily essentials, MYTAGALONGS are a fun, fashionable and an affordable solution. Be prepared for anything life might throw at you with these individual items, mini-kits and kits that are always ready when you need them.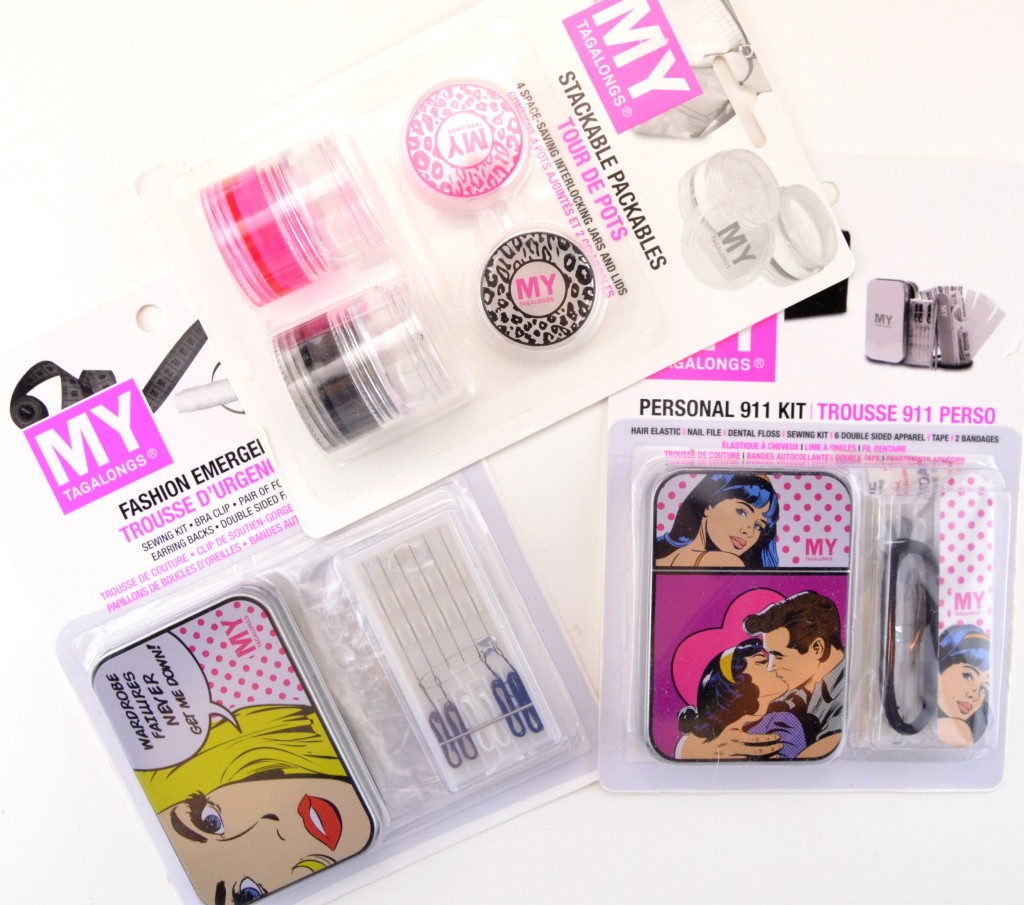 MYTAGALONGS Fashion Emergency Kit comes in a fun pop art tin and is perfect for any true fashionista and the perfect accessory to carry in your purse at all times. It's especially wonderful for weddings, new dress may cause "nip slips" and bra straps to show, this kit contains double sided tape to help fabric stay in place along with a bra clip to help hide your bra straps. After hours of killing it on the dance floor in our stilettos our feet start to hurt, no more having to go bare foot with the help of a set of foot cushions to help prevent pain at the balls of our feet so we never have to miss a beat. It also has a mini sewing kit filled with a needle, thread, safety pins and buttons and a replacement set of earring backs, just in case. It retails for $8.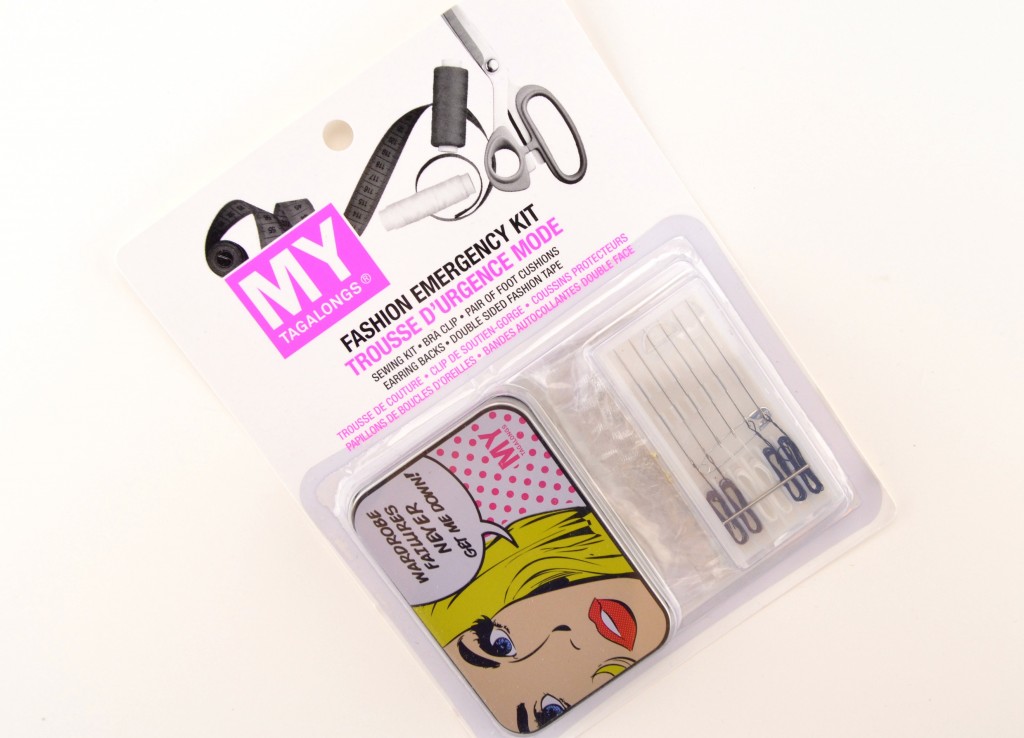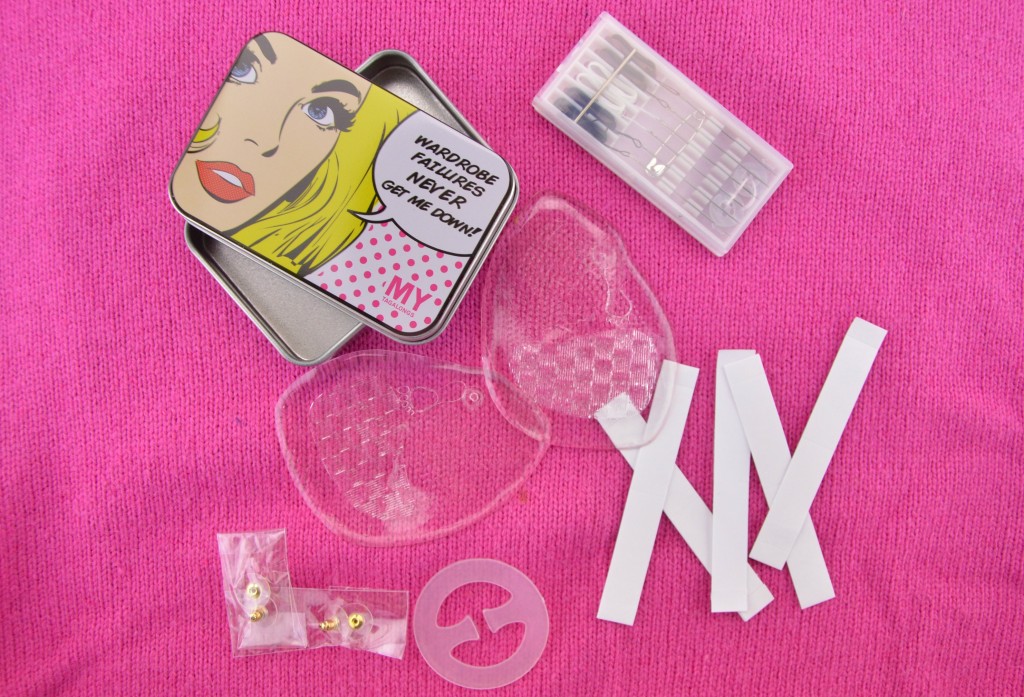 MYTAGALONGS Personal 911 Kit also comes in a pop art tin and will help you look your best at all times. It contains a hair elastic, 2 individual flossers, sewing kit, band-aids, tweezers, double sided tape and there's still enough room to add a few of your own just in case. It retails for $8.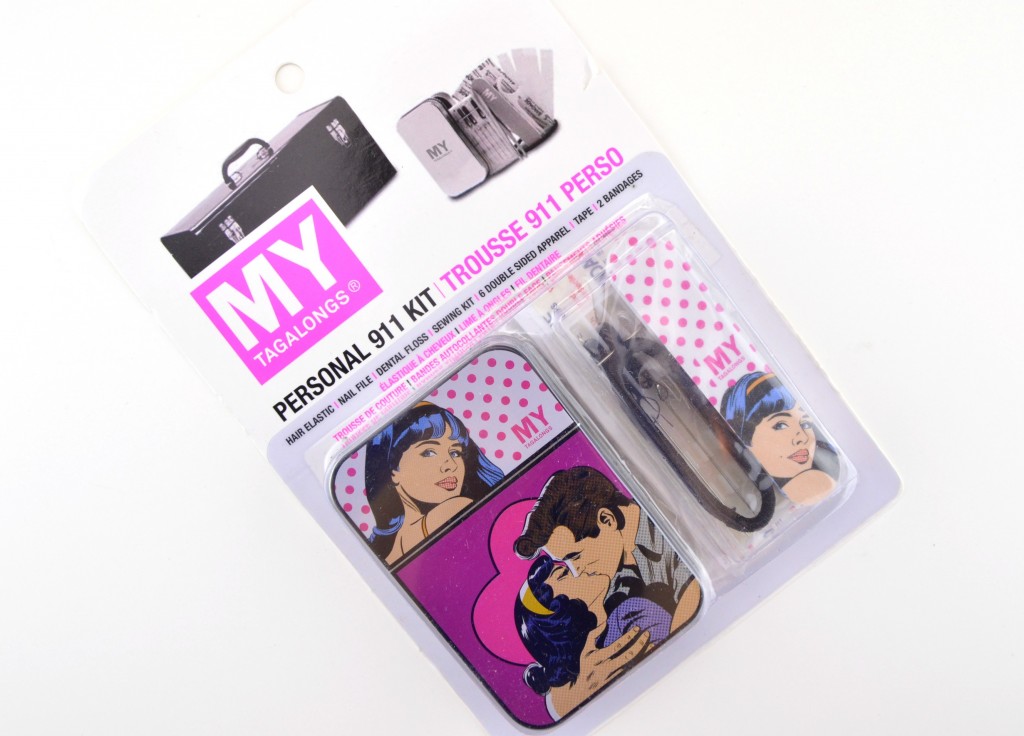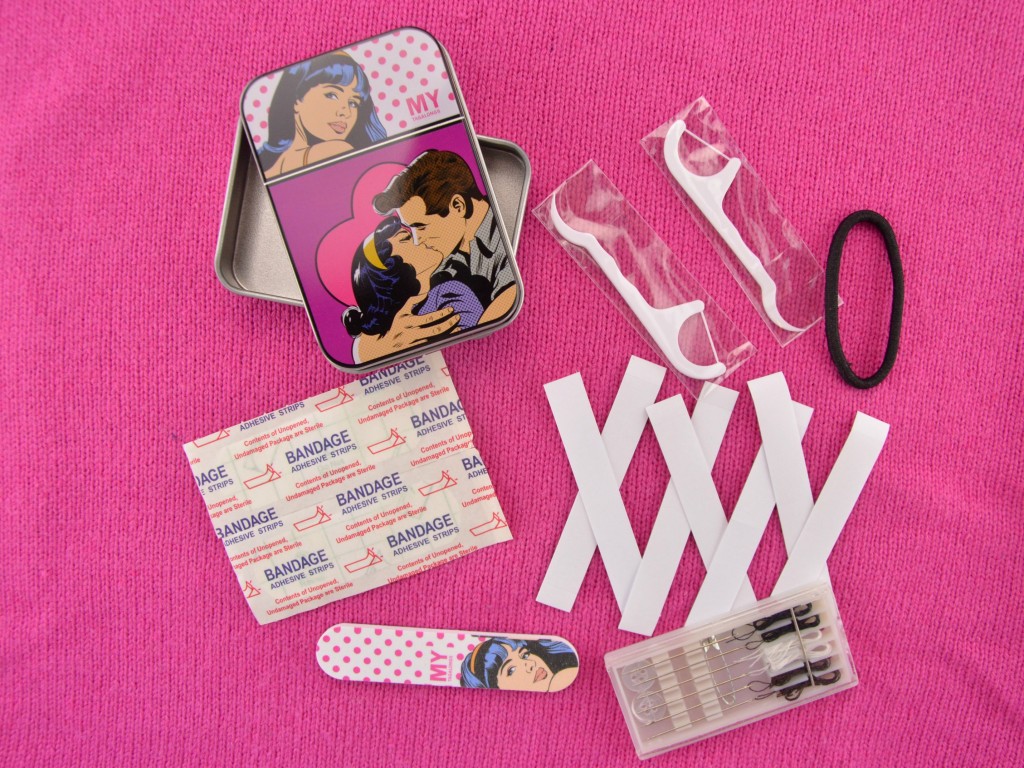 MYTAGALONGS Stackable Packables contains 4 space-saving, interlocking, pink and black, leopard print jars with lids. With the new flight regulations, packing lotions and creams can be somewhat of a nightmare. If you're like me, you hate checking-in your luggage with your liquids in your suitcase, in fear it will break open on the plane and pour all over your clothing. With these travel-friendly jars, you can pack your favourite creams and know it will be safe, secure and ready to go. It's also perfect for packing small items like pills, earrings and contact lenses. I love that the jars can connect to each other or can also be used separately, creating endless possibilities for these little cuties. It retails for $5.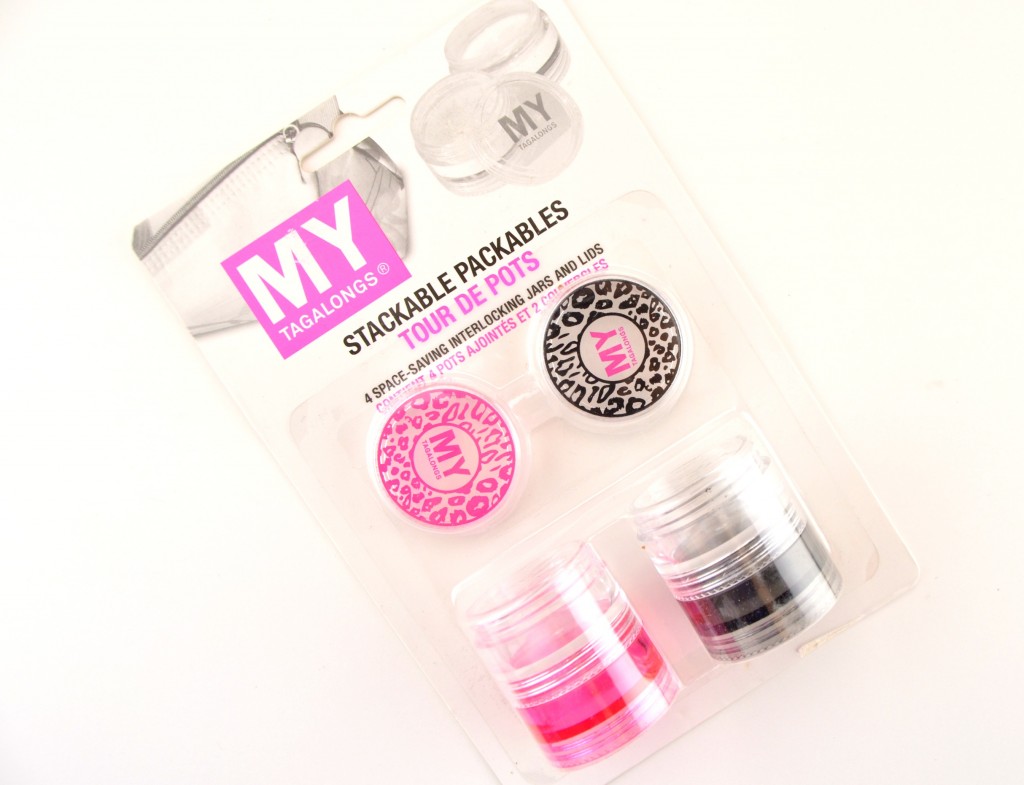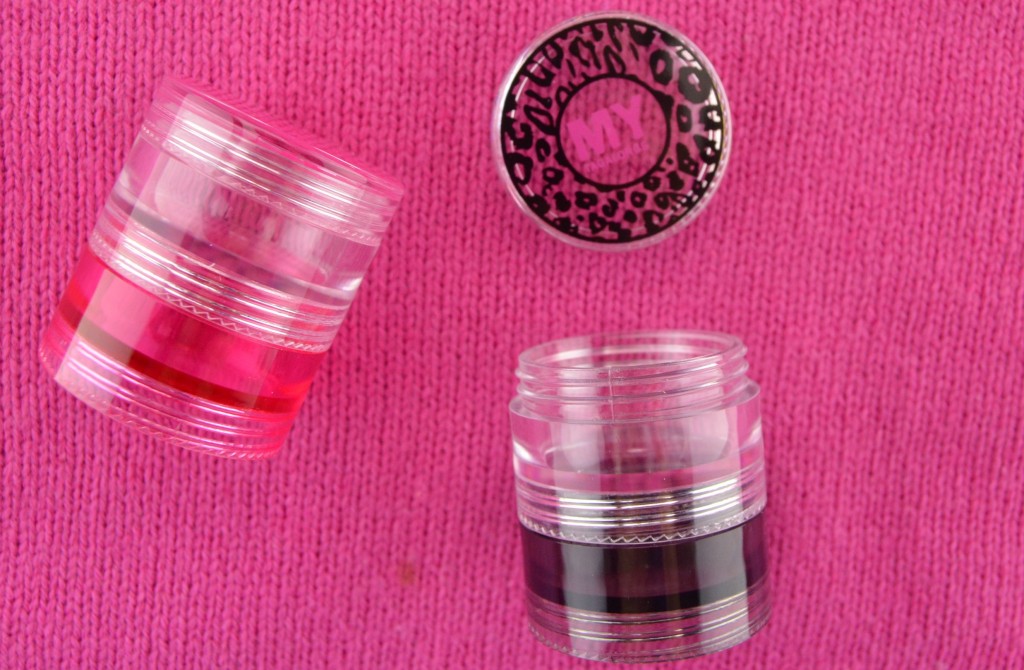 If you like this MYTAGALONGS review, you might also enjoy Boo Boo Cover-Up Emergency Kit and Avon Pretty Paradise Manicure Set