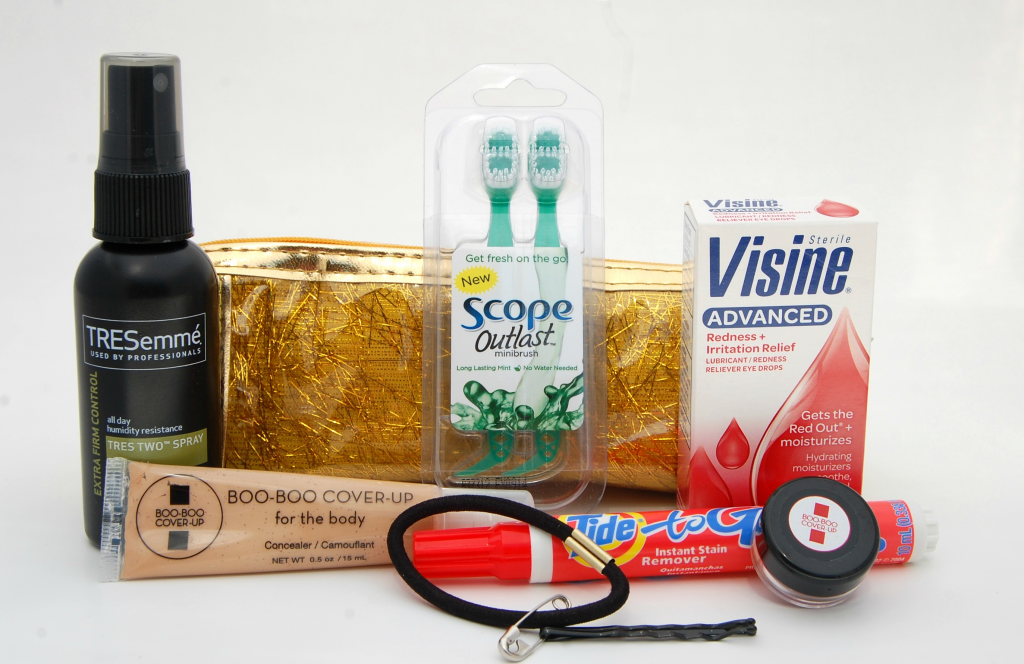 And the winner of the BooBoo Cover-Up Wedding Wmerhency Kit is………Monica Rinckey
Wedding season is upon us and whether or not you're the bride-to-be this summer, a mother of the bride, a bridesmaid or just a guest you're going to need this Boo Boo Cover-Up emergency kit. Why is every time we have a special event we end up with a last minute zit, a mysterious cut or bruise, some weird bug bite that we've never seen before or just a scratch or two from a crazy bachelorette party? Fear no more cause with the help of Boo Boo Cover-up your little imperfection will be our little secret. Make sure to enter to win your very own Boo Boo Cover-Up Wedding Emergency Kit at the end of this review!

Boo Boo Cover-Up was created by founder & CEO Brandy after she was buying first-aid ointment to help speed-up the process of healing some hideous bug bites covering her legs and knew that healing and concealing needed to go together. How could anyone appreciate her shoes when her legs were covered in red spots? Her boo-boos were ruining her outfit and she needed a concealer for her body and face that would cover-up and treat her boo-boos at the same time.
Boo-Boo Cover-Up is simple to use, in about the same time it would take to apply an ugly bandage you can apply the Boo Boo Cover-Up but the results are much more attractive; you just dot the area you want to cover with the cover-up and blend it into the skin as if you're apply makeup.  It comes in a small, almost pocket size tube and in a universal medium shade that should work on pretty much everyone?  It's intended to blend into the skin, making it pretty much impossible to see; also a small amount goes a long way to cover up those pesky imperfections. It retails for $19.99, but since you need such a small amount this will last you years, depending on how often you use it.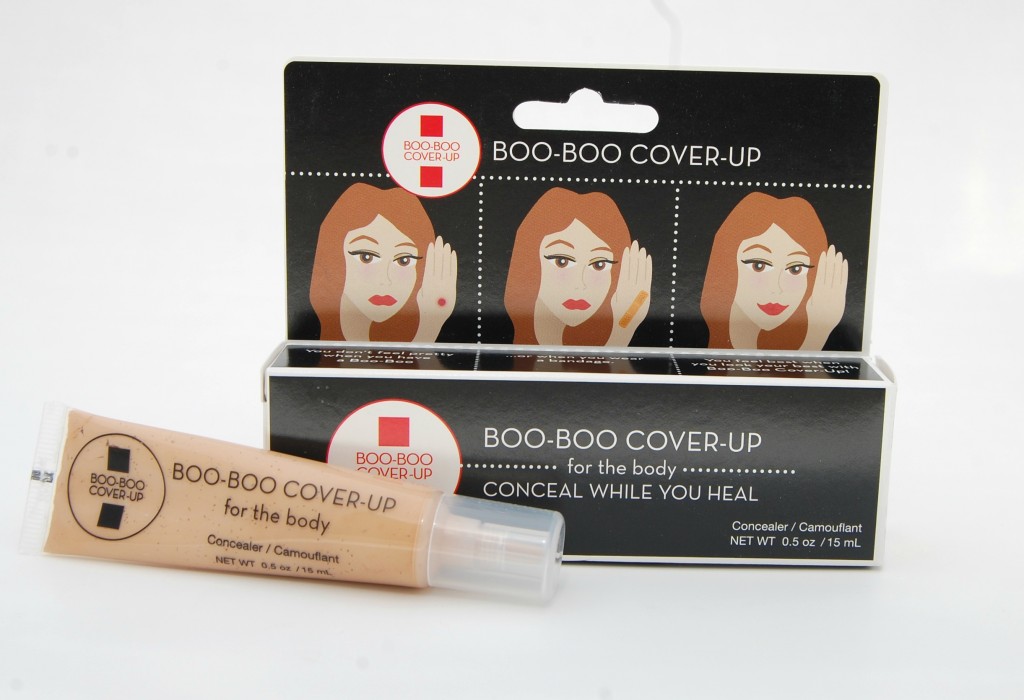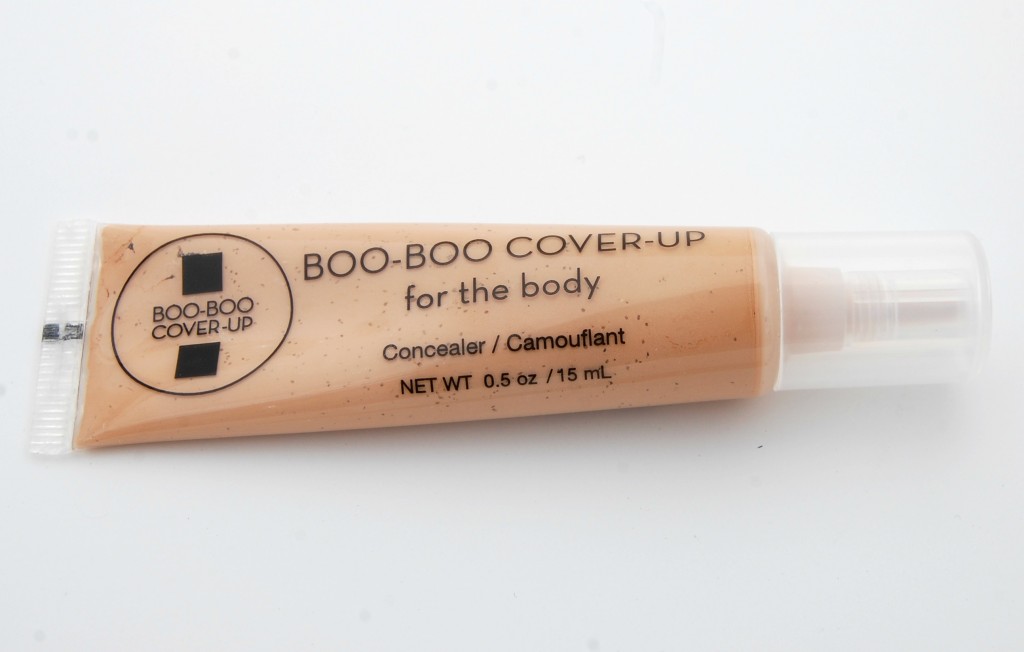 Boo Boo Cover-Up has beneficial ingredients selected to give the product its antibacterial, antiseptic, anti-inflammatory, and cell-renewing properties for instant healing. Ingredients include aloe (to soothe), chamomile (to calm), green tea (to reduce redness), tea tree oil (to disinfect), vitamin E (to moisturize), beeswax and soybean oil which all help to promote healing. I did notice that cuts that would normally take 4-5 times to heal are not gone within a day or two. I've also been using it on my face as a concealer to minimize my hyper-pigmentation spots, it lasts all day without feeling cakey or dry on my skin and best of all, its waterproof. This will be great to camouflage any acne, sun spots, cut, bruises or any other unsightly marks that need hiding on a regular basis. I've been keeping this bottle in my purse and I can't believe how many times I've reached for it, I now feel lost without it.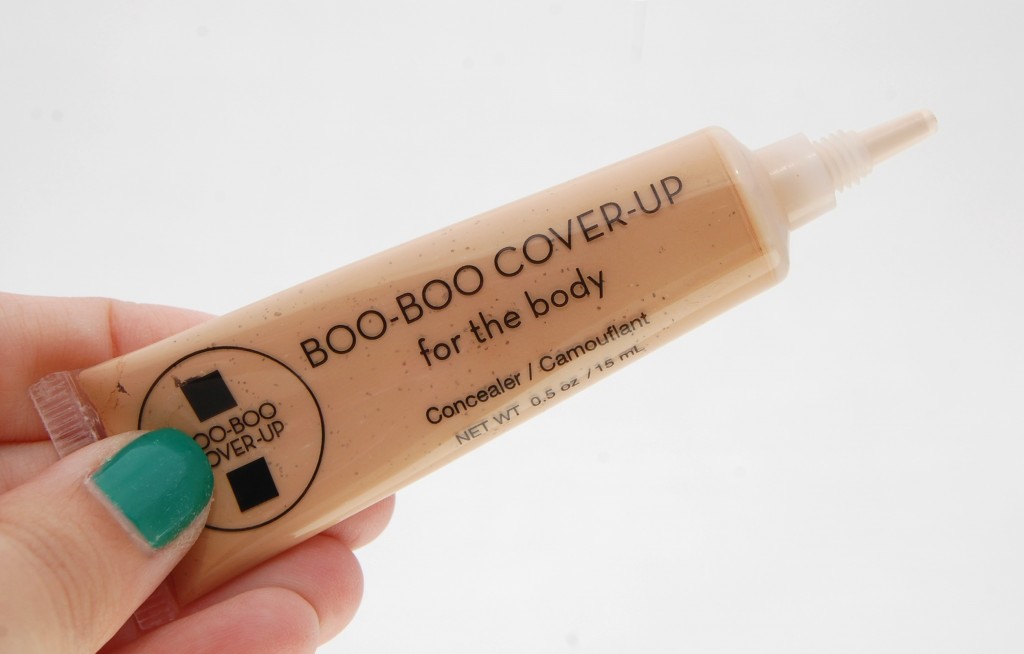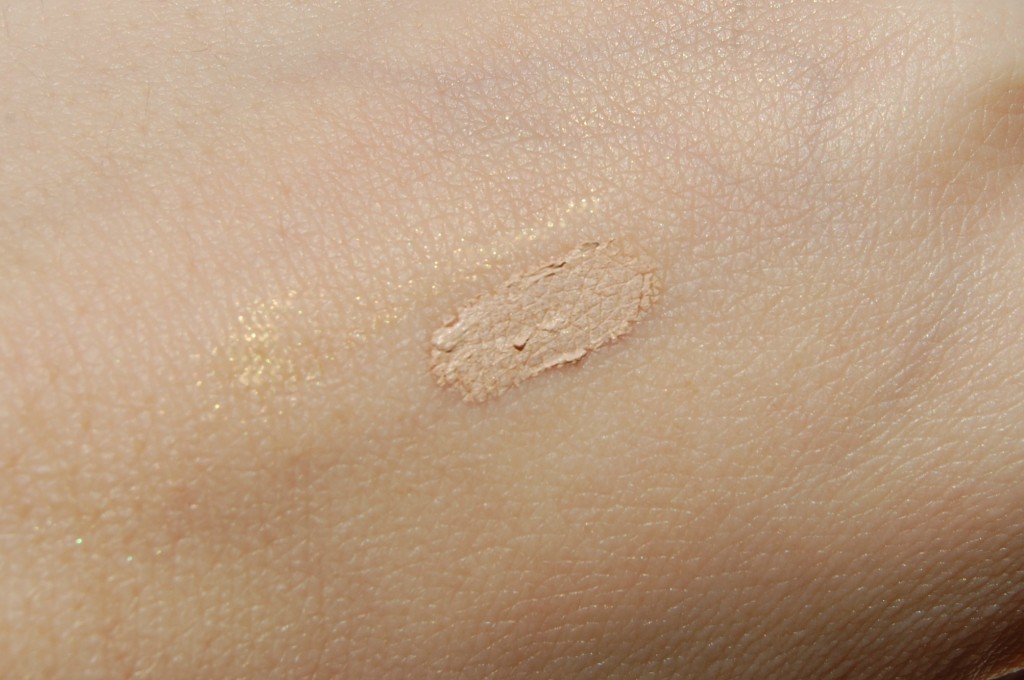 Boo Boo Cover-Up has you covered for your next special event with an emergency kit filled with everything you'll need in case of an accident. Found in a cute little gold pouch is a mini hairspray, mini toothbrushes & floss, visine, tide-to-go, a hair tie, a bobby pin, a safety pin and of course your very own bottle of Boo Boo Cover-Up; its also large enough to fit your lipstick and any other little goodies you feel you might need on the big day!