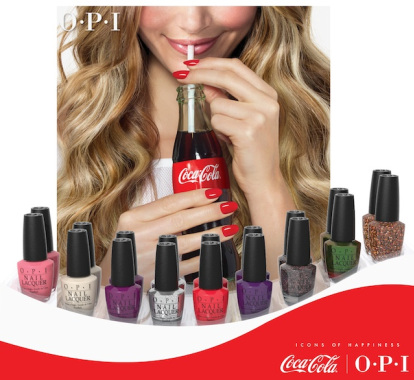 Treats without the calories

I must admit, I'm a bit of a cokeaholic, Pepsi isn't even an option. I believe we're all allowed one bad habit in our life, and this is mine. When I first heard about the new colab between OPI and Coca-Cola, I was beyond excited. My love for Coke and nail polish combined, I knew this was going to be an amazing collection. Coca-Cola by OPI features 9 limited edition nail lacquers inspired by the brand and not only represents the company's product, but the classic, glamorous, hip and trendy women that enjoy the bestselling soft drinks.

Coca-Cola by OPI offers a range of colours representing everything from a stylish classic red inspired by Cocoa-Cola, a creamy nude and a creamy pale pink inspired by Vanilla Coke, a black cherry inspired by, you got it, Cherry Coke, a shimmery metallic silver inspired by Diet Coke, a dramatic black with red sparkles inspired by Coke Zero, shimmery lime green inspired by Sprite, deep, dark purple inspired by Fanta Grape and a glitter-packed orange for Fanta Orange.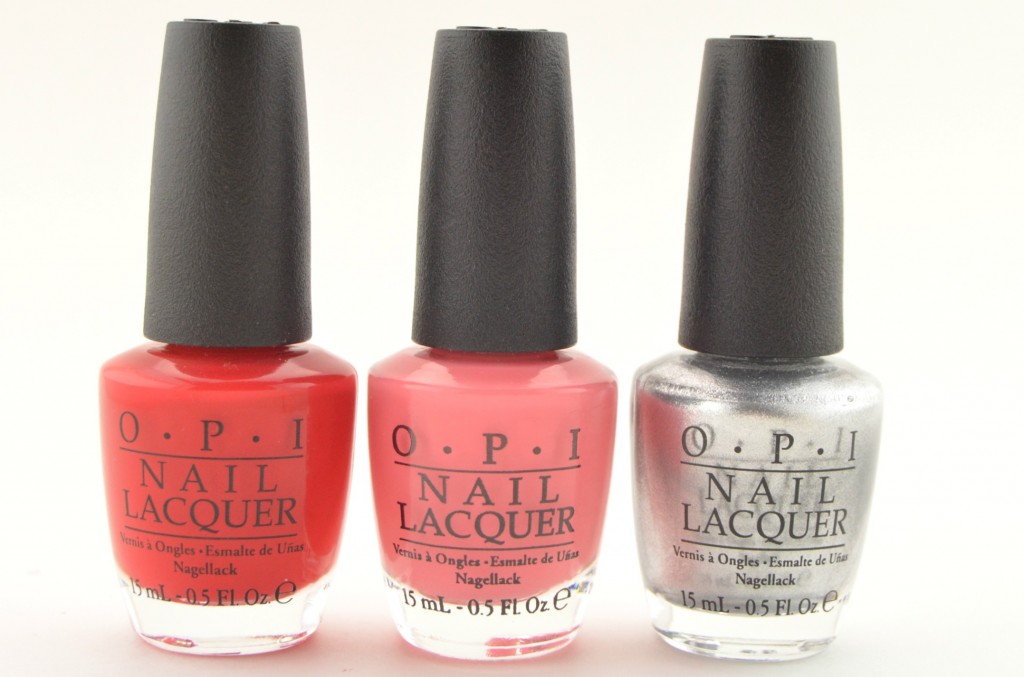 I had to test out my top three favourite Coca-Cola products, classic Coke, Vanilla Coke and Diet Coke shades, which are equally as yummy as the drinks. The polishes glide on smooth, cover the entire nail in 2 easy swipes, thanks to the ProWide brush and are extremely pigmented and completely opaque in as little as 2 coats. It features a quick drying formula, within 10 minutes each coat is completely dry and lasts for a solid 3 to 4 days before chipping.

First up, OPI Coca-Cola Red, a stylish classic red that's inspired by Coco-Cola and is the perfect red 365 days of the year.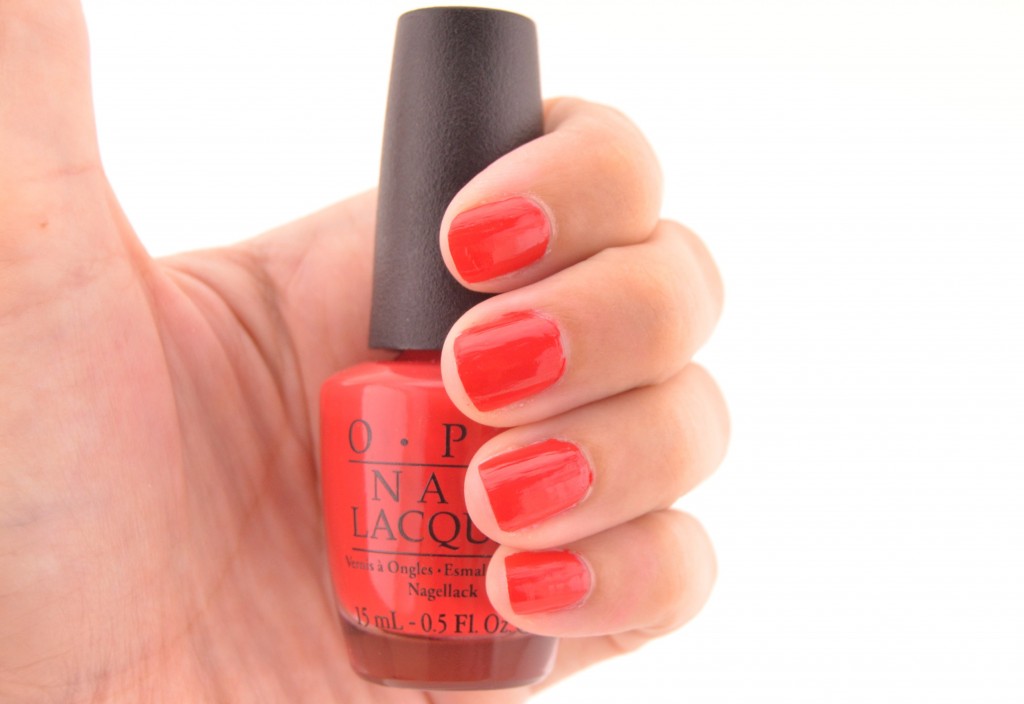 OPI Sorry I'm Fizzy Today is a rich and creamy pale pink that's inspired by Vanilla Coke.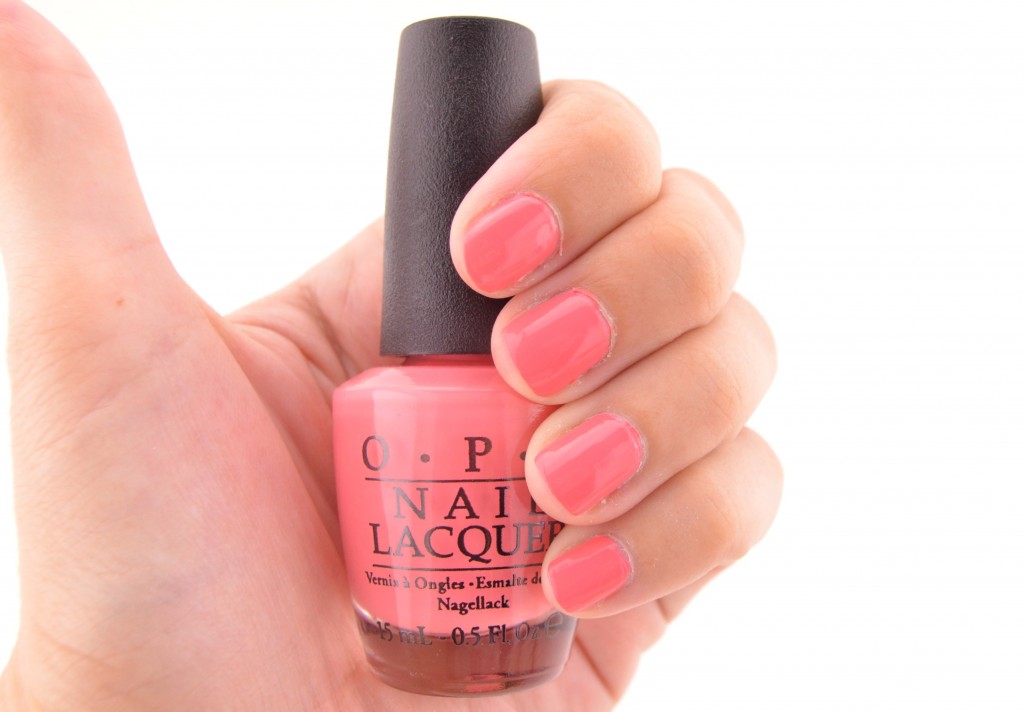 OPI My Signature is "DC" is a stunning metallic silver inspired by Diet Coke. It has a ton of shimmer, a ton of sparkle and is super metallic, almost looks like foil on the nails.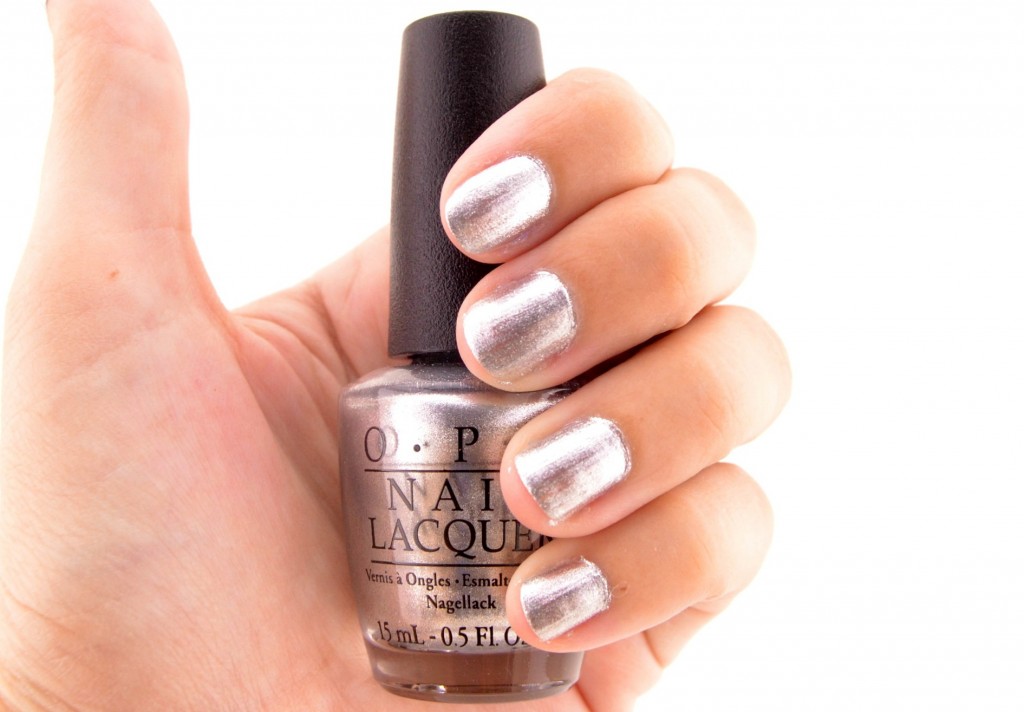 You're So Vain-illa, Get Cherried Away, Today I Accomplished Zero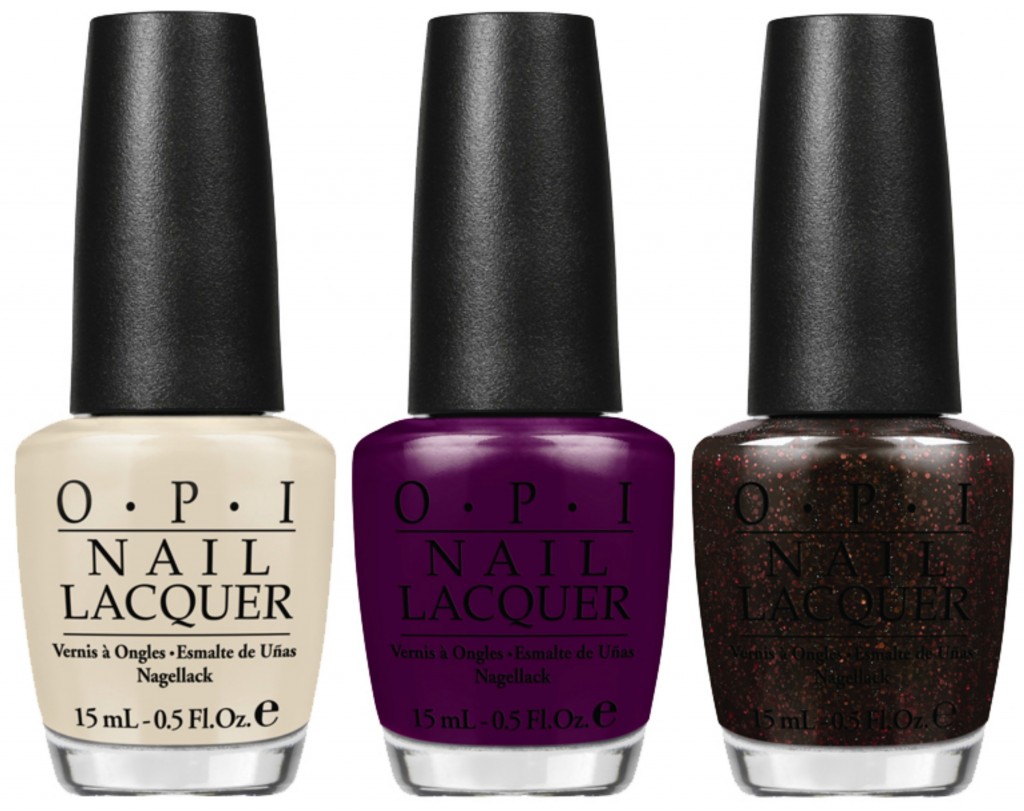 Green on the Runway, A Grape Affair and Orange You Fantastic!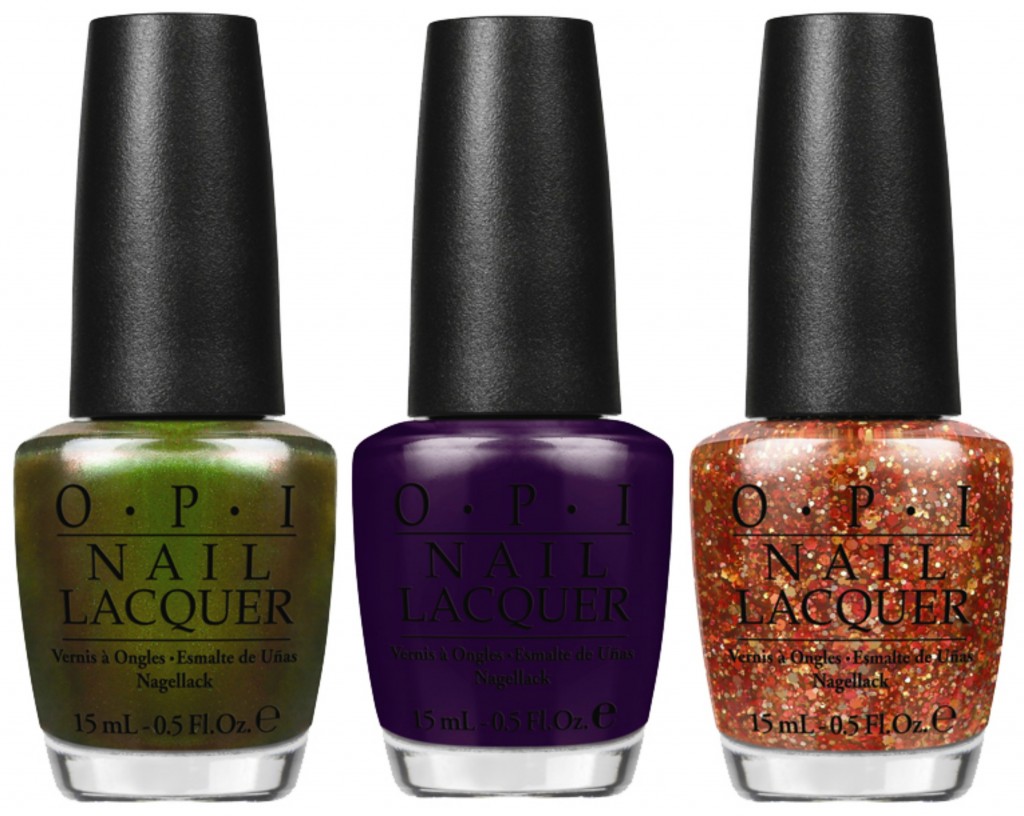 Coca-Cola by OPI is available in both nail lacquer, for $10.95, and GelColor, as an in-salon service only, ranging from $28 to $38 for a manicure depending on the salon. Also in the collection is a 10 Pack of Style Mini Pack that retails for $29.95.
If you like this Coca-Cola by OPI Review you might also like the OPI Spotlight on Glitter collection and OPI Muppets Most Wanted Collection