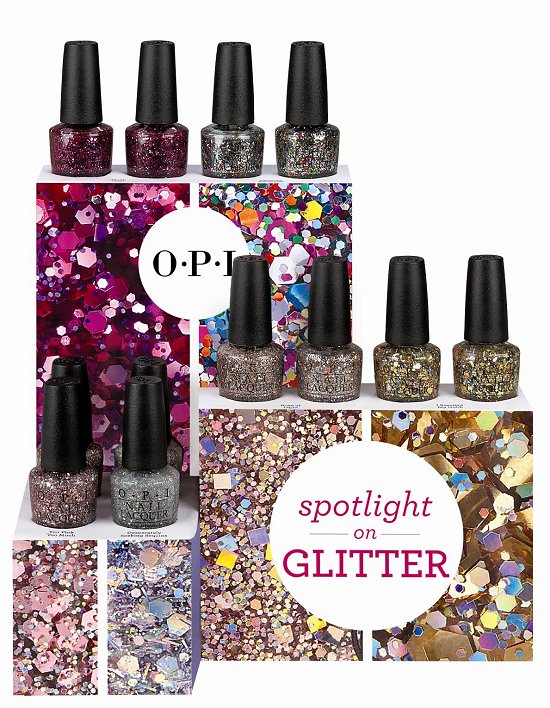 What girl doesn't need a little extra sparkle in their life? I've talked about it over and over again, but I love a textured polish, it seems to stay on my nails forever, without chipping, until I want to take it off. OPI Spotlight on Glitter showcases the brand's most popular metallic and holographic shades in rainbow, gold, silver and pink iridescent confetti that can be worn alone or layered over top of your favourite polish for a dazzling effect. OPI Spotlight on Glitter collection features 6 fun, sparkly and glittery shades, which all have unique shapes and different sizes of glitter throughout it.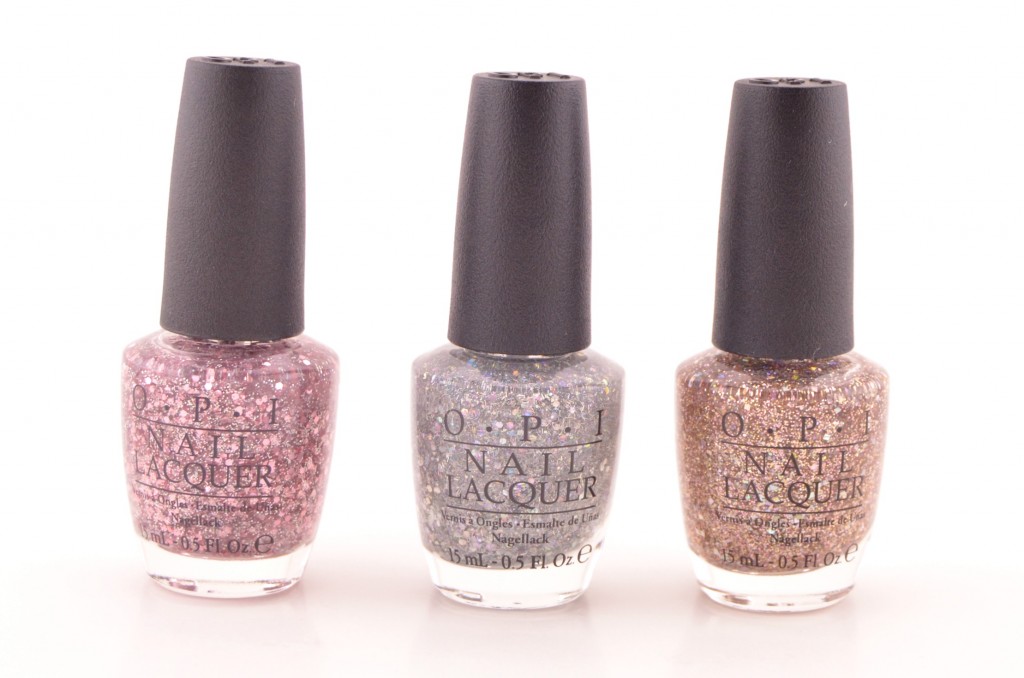 You Pink Too Much consists of large metallic roes-pink hex glitter, micro silver metallic holographic square glitter and micro holographic hex glitter in a clear base. It's easy to apply with the perfect mix of all the different glitters in a few easy swipes. You can make it fairly opaque in only 2 coats and it doesn't chip for a solid week.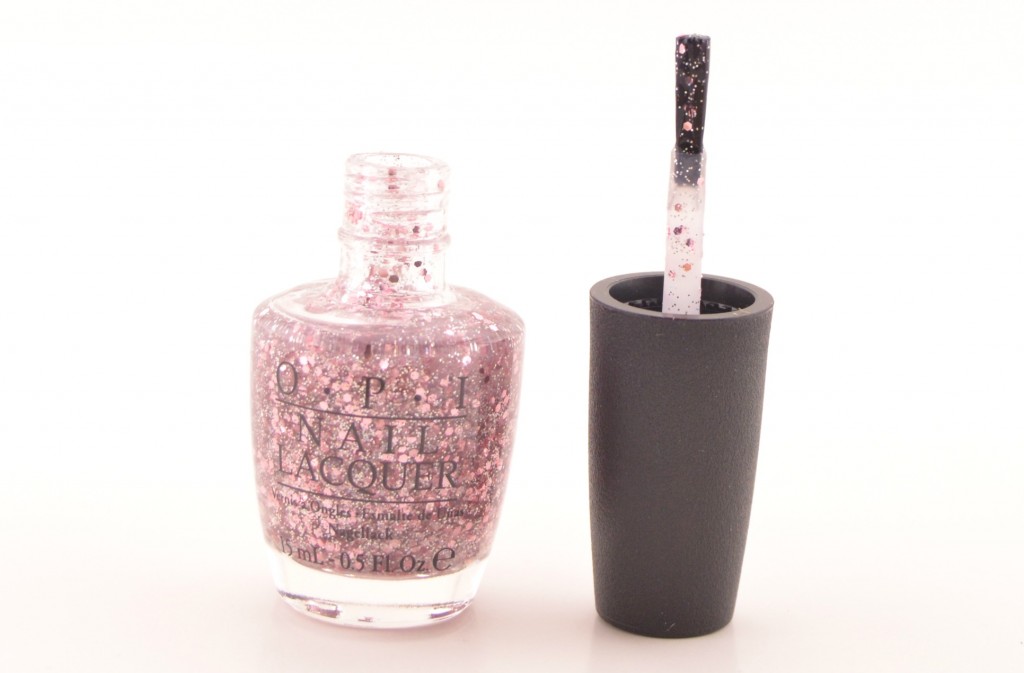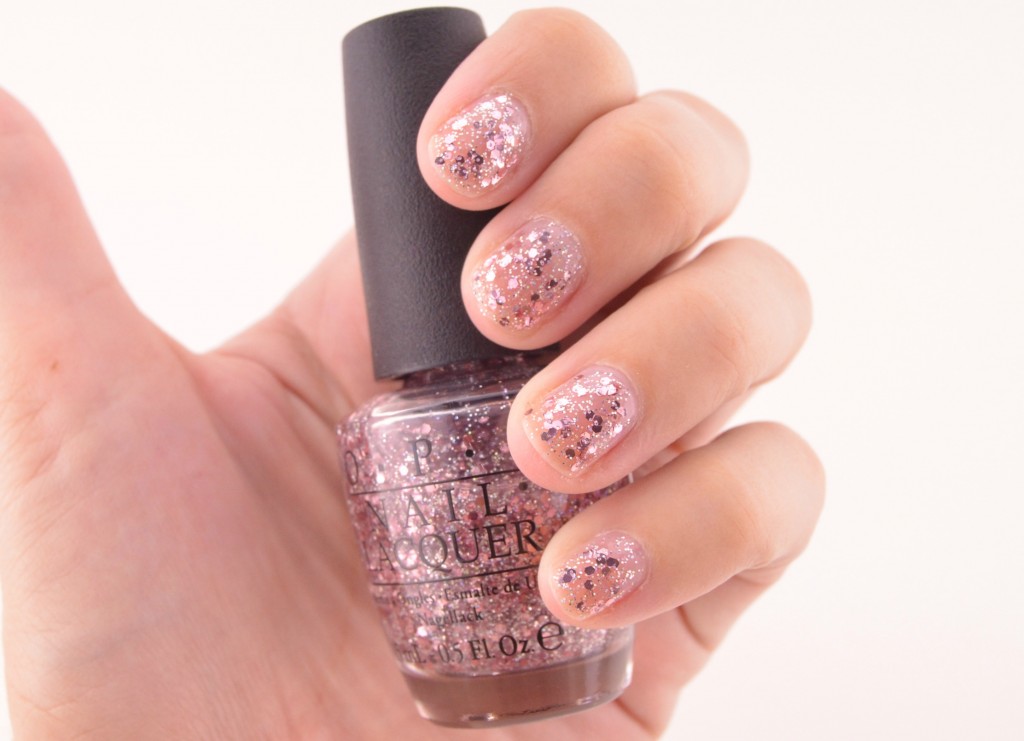 Desperately Seeking Sequins consists of holographic micro shimmer, small, medium and large hex glitter in a clear base. I love that all the glitter has a holographic effect to it, making it truly unique and eye catching. It's easy to apply, you get a ton of shimmer and sparkle in only 2 coats and lasts 5 days without chipping.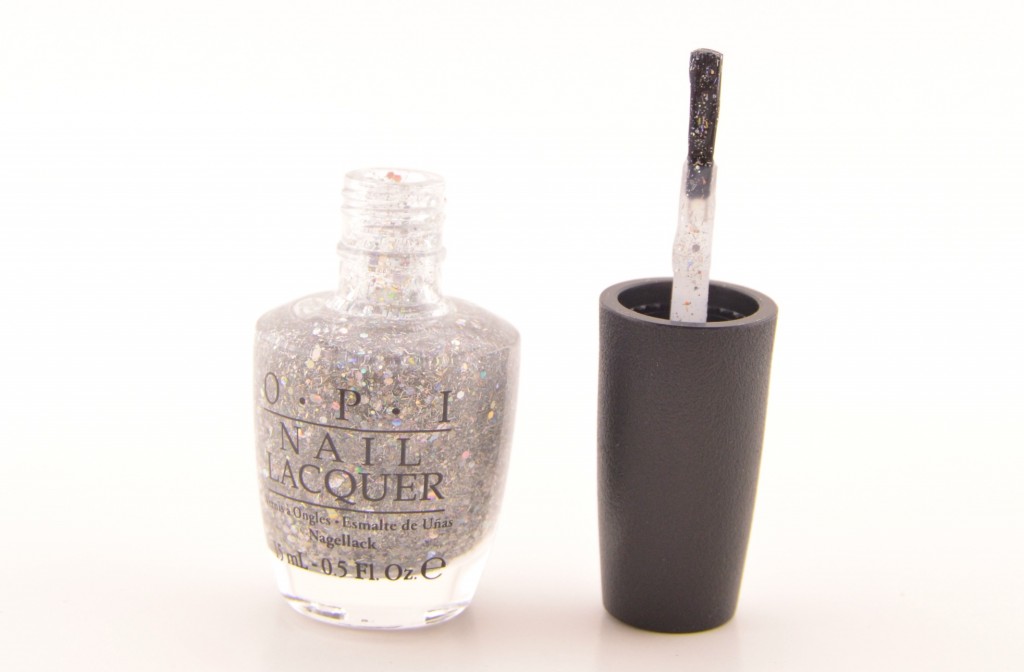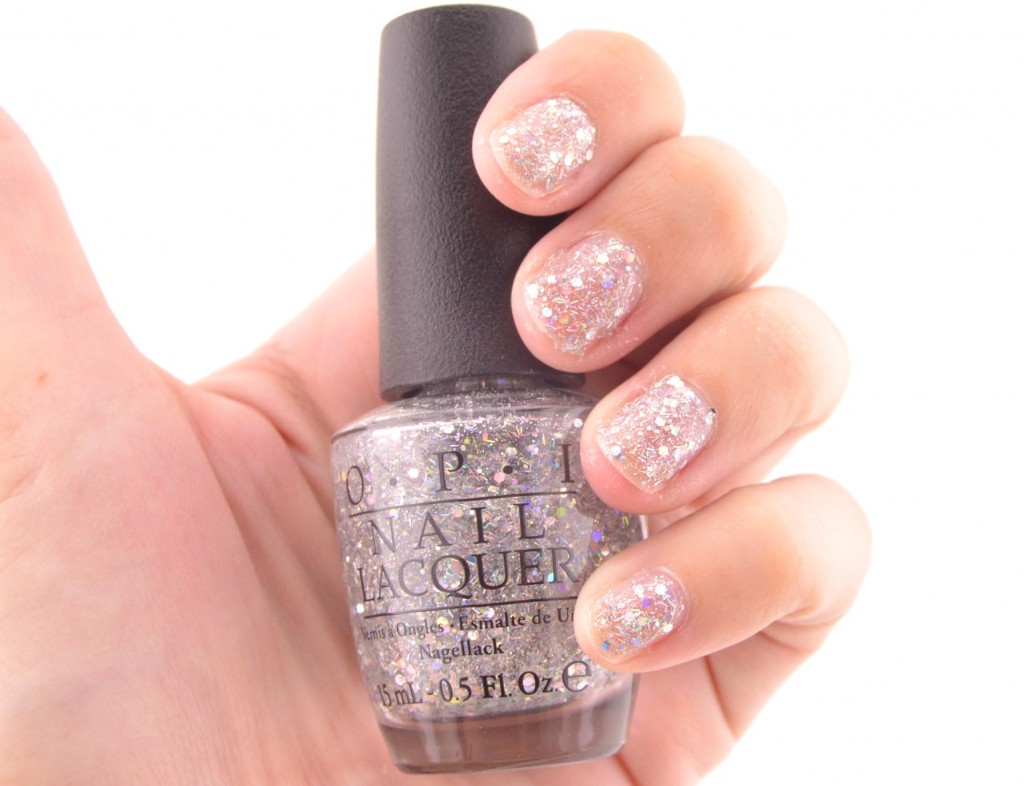 Rose of Light consists of micro rose- gold holographic glitter, small round holographic hex glitter and medium square holographic glitter in a clear base. It too is easy to apply and is jammed packed with a ton of glitter. It takes 2 to 3 coats to get it opaque, but the unique square glitter is worth the extra time.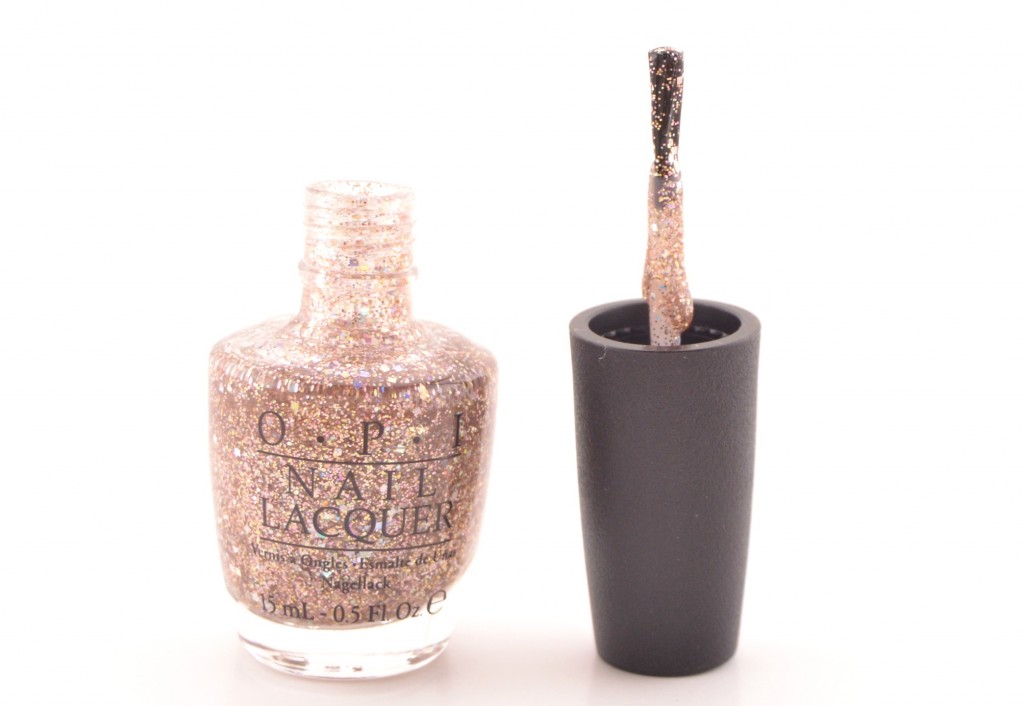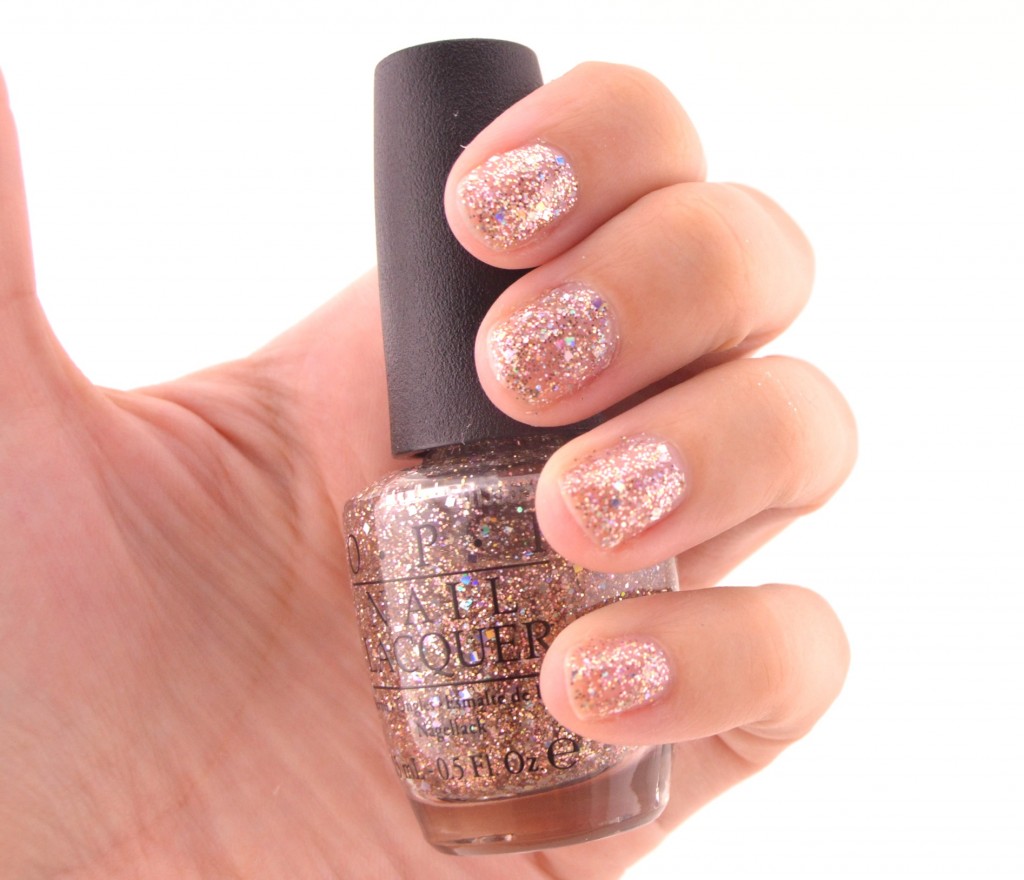 I'm kinda in love with these polishes, I normally don't like glitter polish on their own, I usually pair them over my favourite coloured polish, but they have so much shimmer and glitter, you don't even need a base coat colour. Like all OPI polishes, they have the ProWide brush for easy application, covering the entire nail in 2 swipes. Even though it has a ton of glitter, these still dry within minutes and last for a week on the nails without chipping. These are in stores now and retail for $10.95 each at Professional Salons and Spas.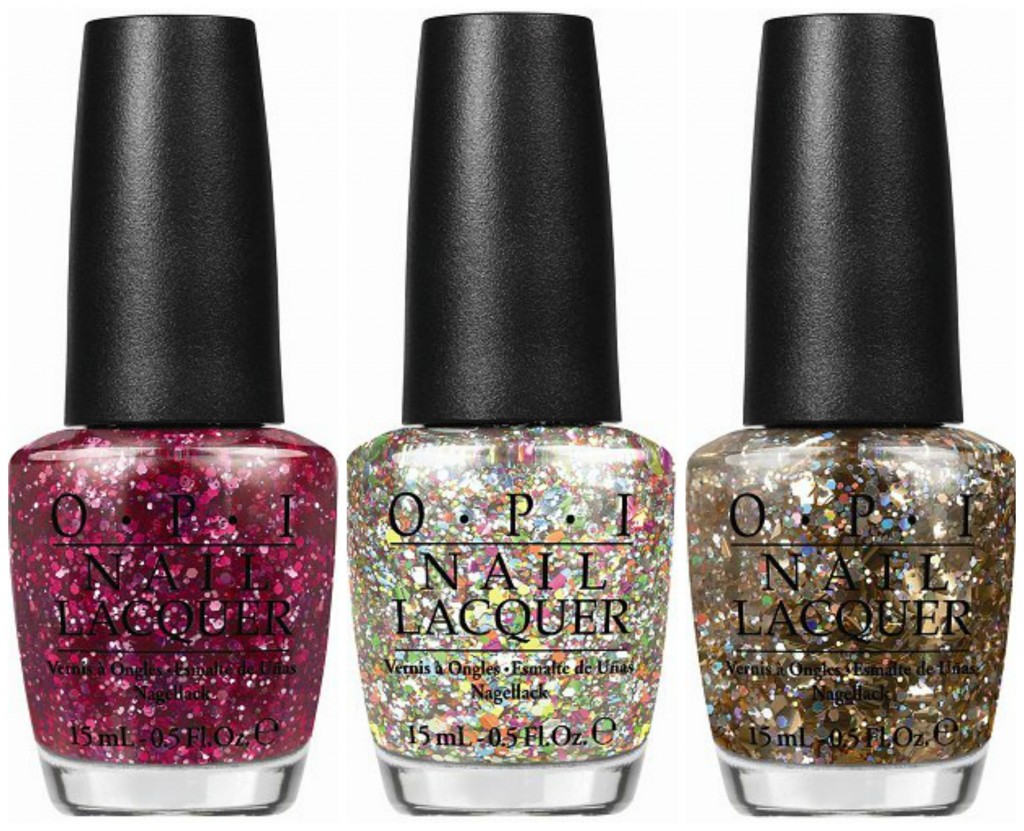 OPI Blush Hour, Chasing Rainbows and Reached My Gold