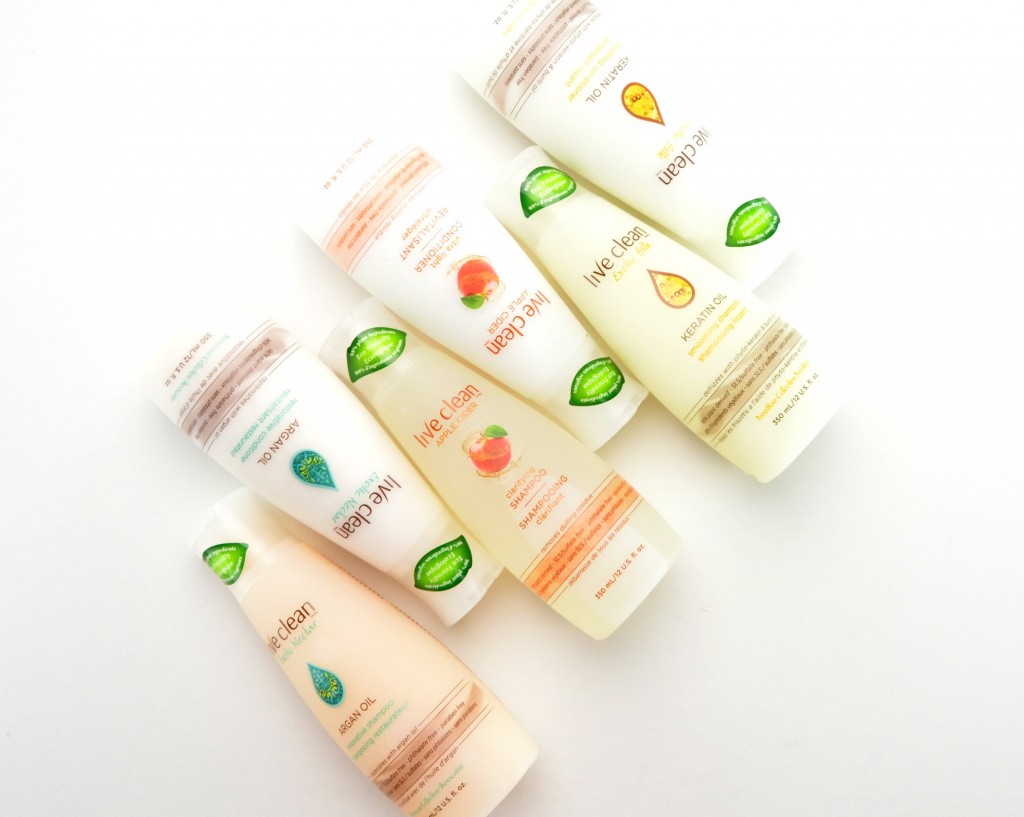 I've absolutely fallen head over heels for Live Clean products in the past year or so. The brand prides itself on being eco-friendly, all natural, plant-based and free of harsh chemicals, yet affordable. This season Live Clean has introduced hair heroes, three product lines that are most popular amongst the brands team and the consumers. Each product is designed to solve all hair problems, along with tackling any hair issues you may be experiencing.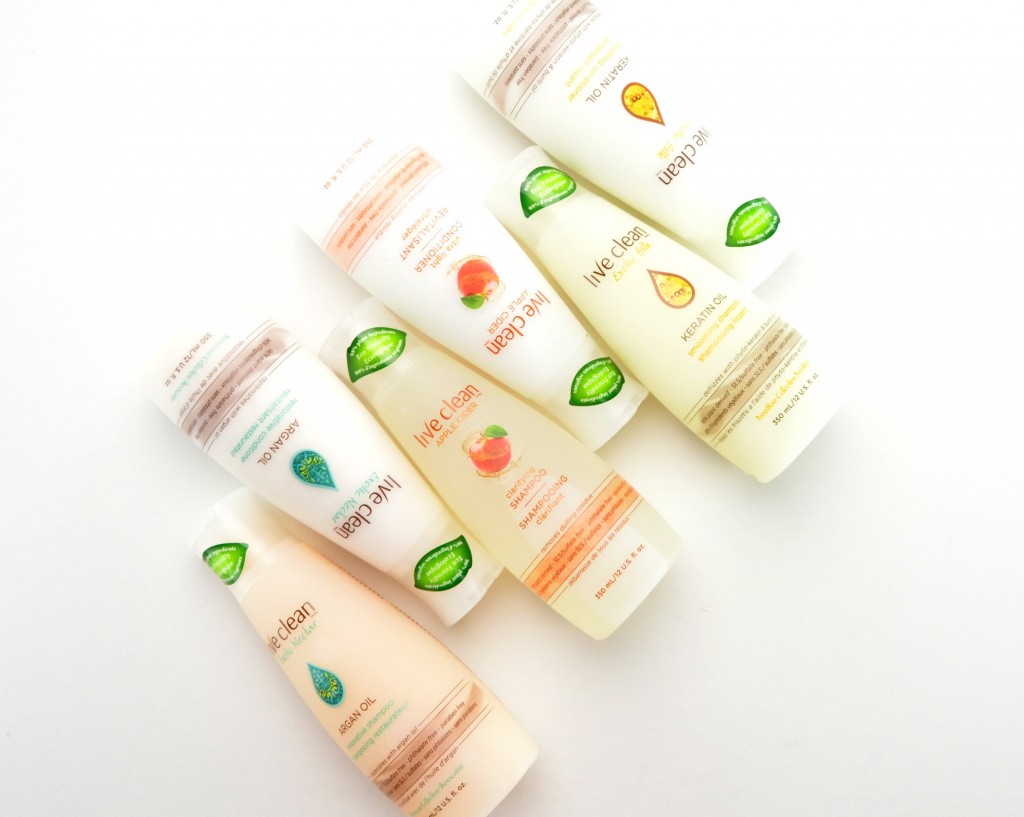 Live Clean Keratin Oil Smoothing Shampoo and Conditioner is designed to deeply hydrate the hair to help reduce frizz and split ends. It helps to restore smoothness and actually straighten hair overtime. It features Brazilian buriti oil, macadamia nut oil and wild flower honey to provide added moisture for a lustrous, silky smooth finish with a ton of shine.

Live Clean Apple Cider Clarifying Shampoo and Conditioner is formulated with bragg organic apple cider vinegar to help break down product build-up without actually stripping the hair of its natural oils. This high acidity formula, along with powerful enzymes help to support a healthy looking scalp and provides an incredibly healthy, shiny, glossy finish. It instantly removes dirt, oil and product grime that gently, yet thoroughly, cleanses the hair, while restoring moisture and shine.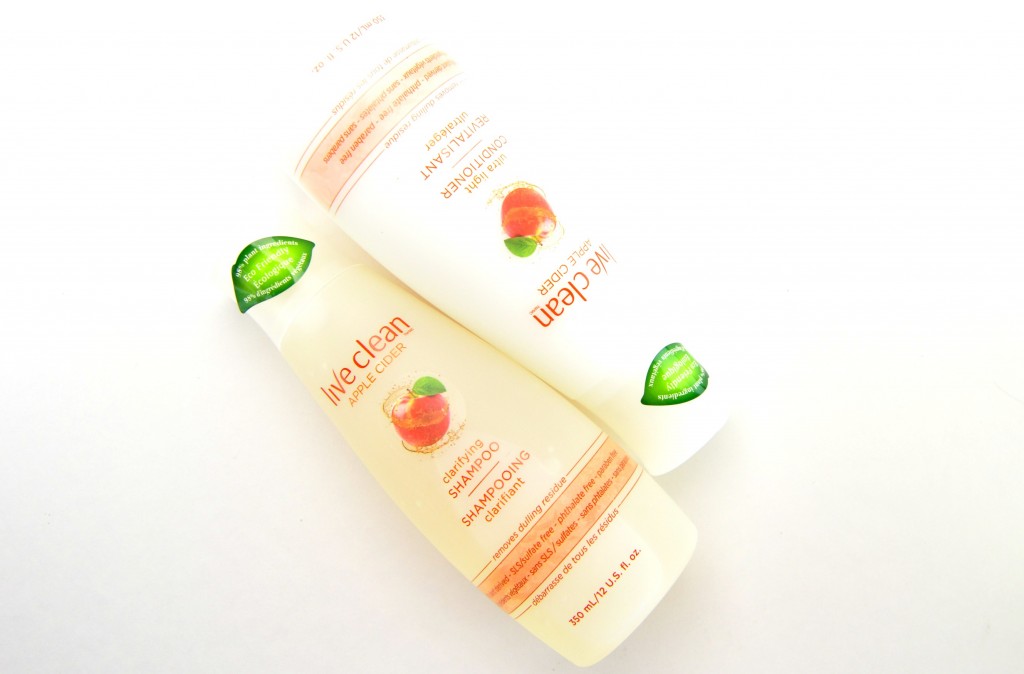 Live Clean Argan Oil Restorative Shampoo and Conditioner helps to nourish, replenish and restore hair thanks to its fatty acid and antioxidant formula. It gently cleanses the hair, while restoring natural shine and lustre back into each strand. Its lightweight texture helps to hydrate and nourish without actually weighing the hair down or leaving it looking or feeling greasy.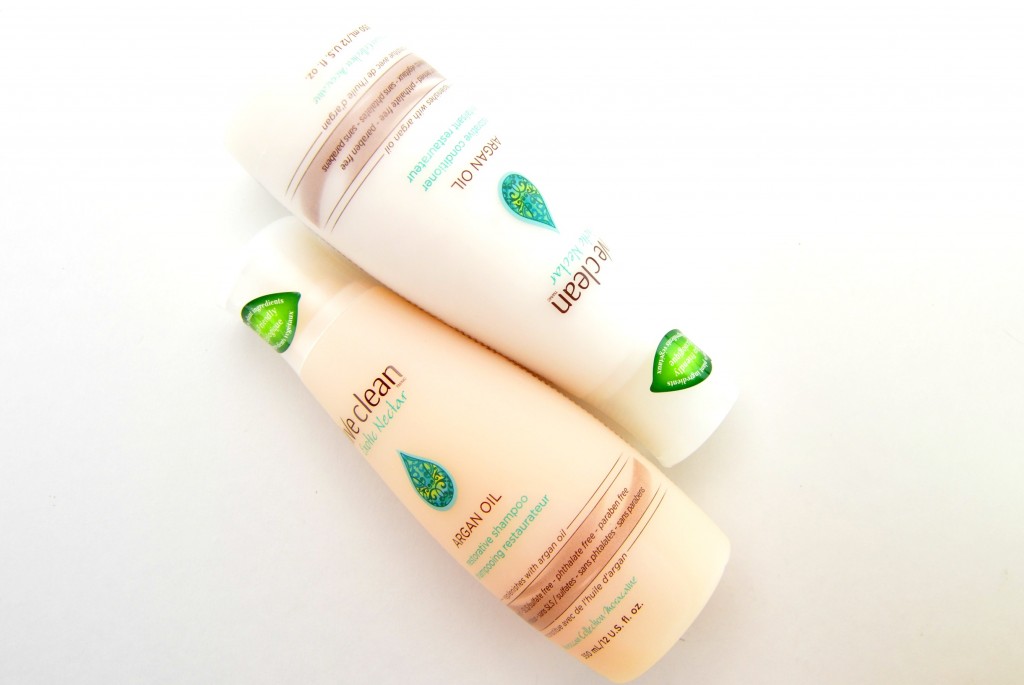 Of course, each of these shampoos has a rich and creamy, incredibly lightweight formula that gently cleanses the hair and provides a decent amount of lather with only the smallest amount. Since it's formulated without any silicone, phthalate or phosphates, it doesn't have that heavy, greasy or oily feel like other shampoos. Each is lightly scented, depending on the line, but I didn't find any to be too overpowering. Not only does it remove product buildup, each seems to help retain moisture, leaving my hair soft and silky smooth.
The conditioners on the other hand come with a slightly thicker consistency, but still provide a weightless feel and are light enough to use daily. They help to detangle knots, leaving hair more manageable for easy styling. They seem to penetrate deep into the cuticles to lock in moisture for stronger, healthier hair, yet wash clean away without feeling or looking too greasy. They have the same great scent as the shampoos that are light and refreshing. They leave hair so shiny, silky and smooth, it helps to tame frizz and fly-a-ways. Both shampoos and conditioners retail for $6.99 for 350ml at your local Walmart, London Drugs, Shoppers and other fine retailers.