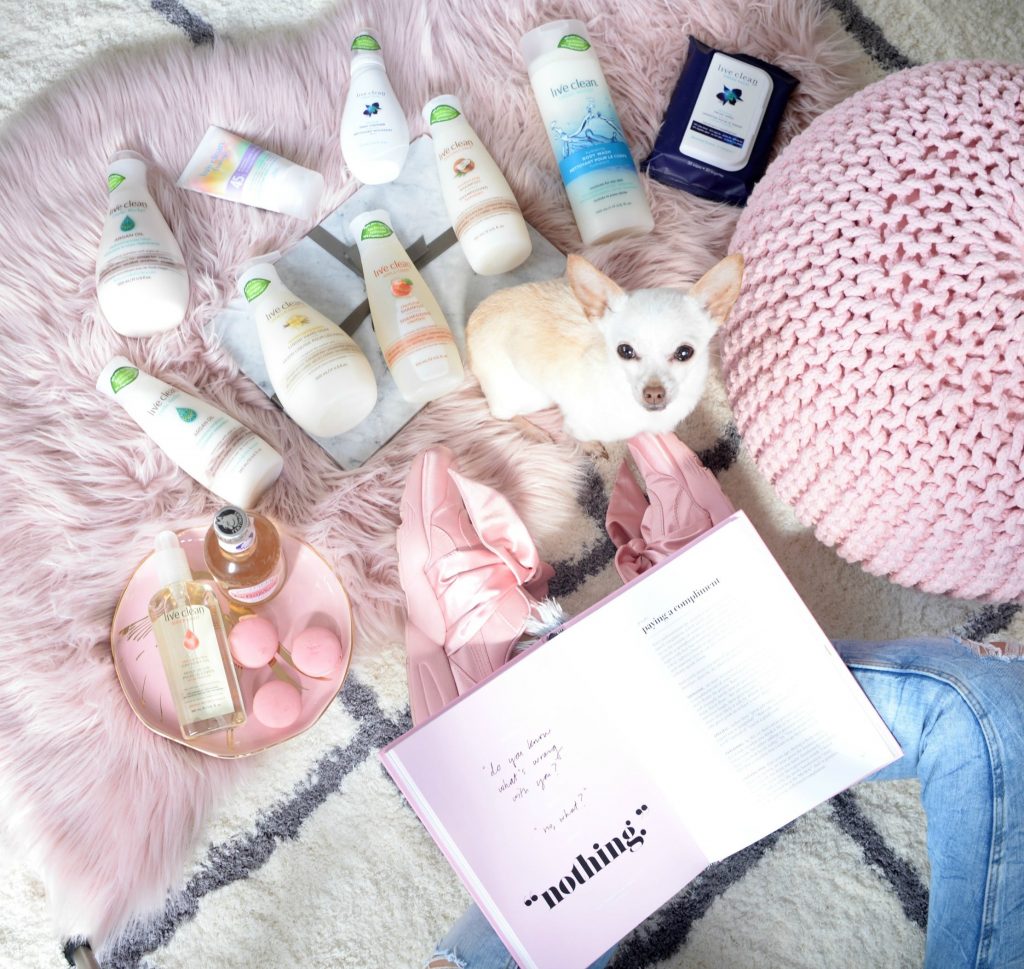 Live Clean
2017 is the year to celebrate. Not only did Canada turn 150, but one of my favourite Canadian brands also had a birthday. Can you believe that Live Clean is celebrating their 10th anniversary? To mark this special occasion, I've teamed up with this amazing 98% plant and natural base ingredient brand to give away 10 of Live Clean's favourite and best-selling products. With over 100 personal care products, in almost every category, including facial skin care, liquid hand soaps and body washes, along with shampoos, conditioners, sun care, spa and even kids and baby, it was hard to narrow it down to only 10.
Not only is the brand eco-friendly and affordable, it respects the way people live today and bases each product around that. Live Clean was a pioneer in its field, the first brand to develop eco-friendly products that, in addition to getting rid of all the chemicals that can harm the earth, did their job well and were a pleasure to use. Developing winning formulations was (and still is) a challenge, as most of the things we love about personal care products, like sudsing, are a result of harmful chemicals. But through endless trial and error, Live Clean developed wonderful formulations that are absolutely as good, if not better, than non-eco-friendly products.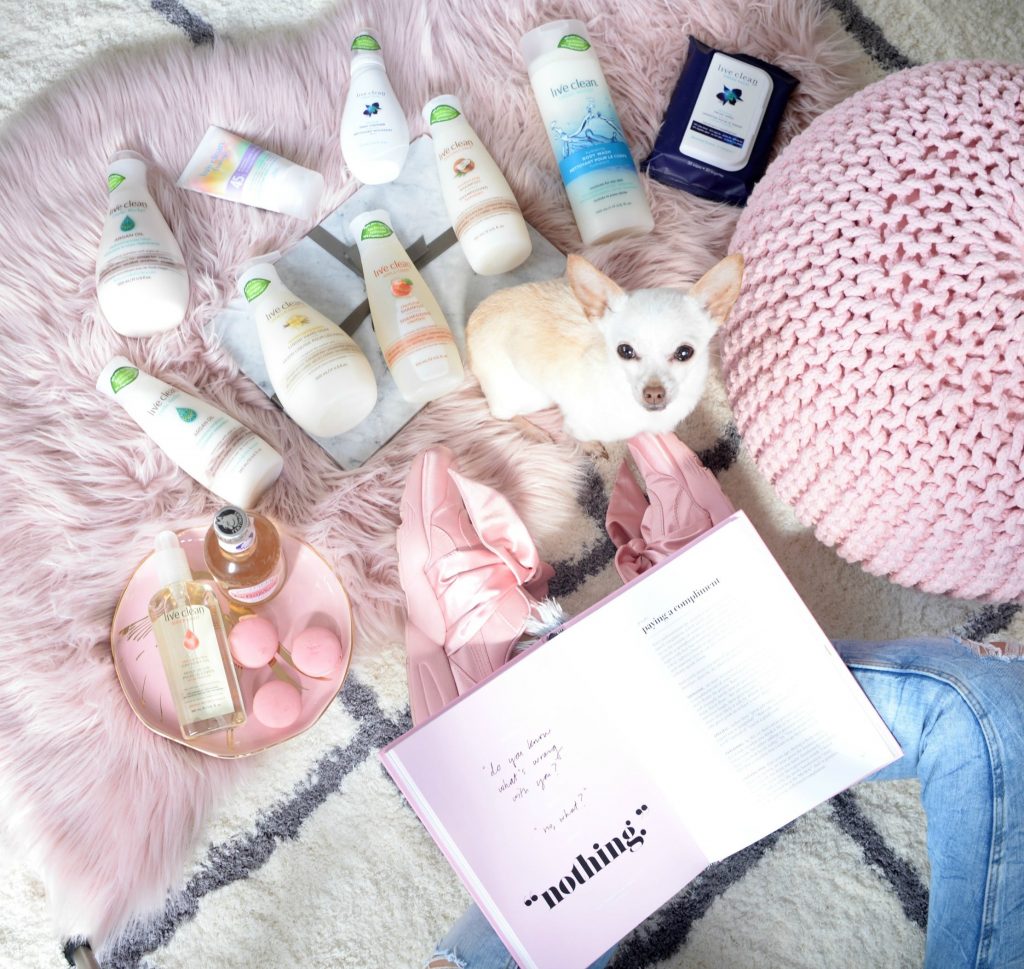 If you've been following my blog for some time now, you know I can't live without their Fresh Face Refreshing Facial Wipes. Its unique botanical complex not only helps to seal in the moisture for all day hydration, it helps to calm, soothe and boost radiance. It is the perfect wipe to wash away the day. It's formulated with aloe vera, cucumber extract, lavender, chamomile, milk thistle, mallow and buckthorn that all help to leave skin feeling fresh, clean and glowing. It quickly cleanses the skin of all dirt, oil, daily grime and makeup, without stinging or irritating the eyes. It retails for $9.99 for 30 wipes.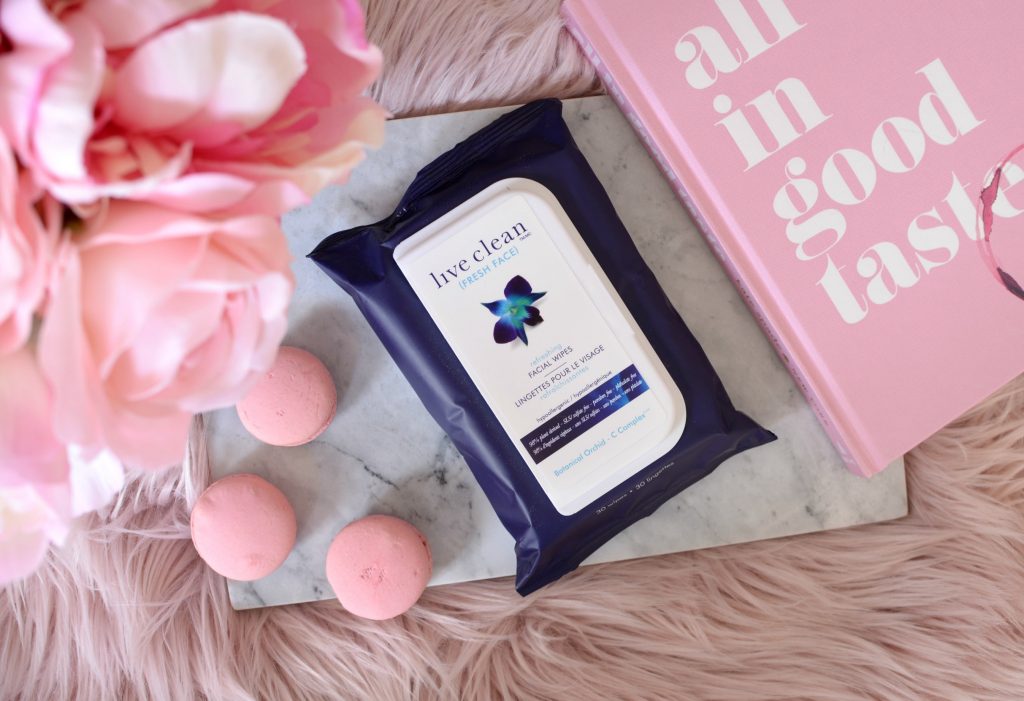 On days when my skin is feeling extra dry and dehydrated, I reach for Live Clean Fresh Face Foaming Daily Cleanser. It too contains a unique blend of lavender, cucumber, chamomile, milk thistle, mallow, aloe and buckthorn that help to instantly awaken the skin and leave it feeling fresh and clean. It does an amazing job at removing impurities, excess oil and even water-proof makeup. Its mild, almost water-like solution, turns into a creamy foam once in contact with water, to cleanse, smooth and calm the skin. It's gentle enough to use twice a day and helps to reveal a natural radiant and healthy glow. As an added bonus, it replenishes skin's natural moisture barrier to relieve tight, dry and irritated skin. It retails for $14.99 for 175ml.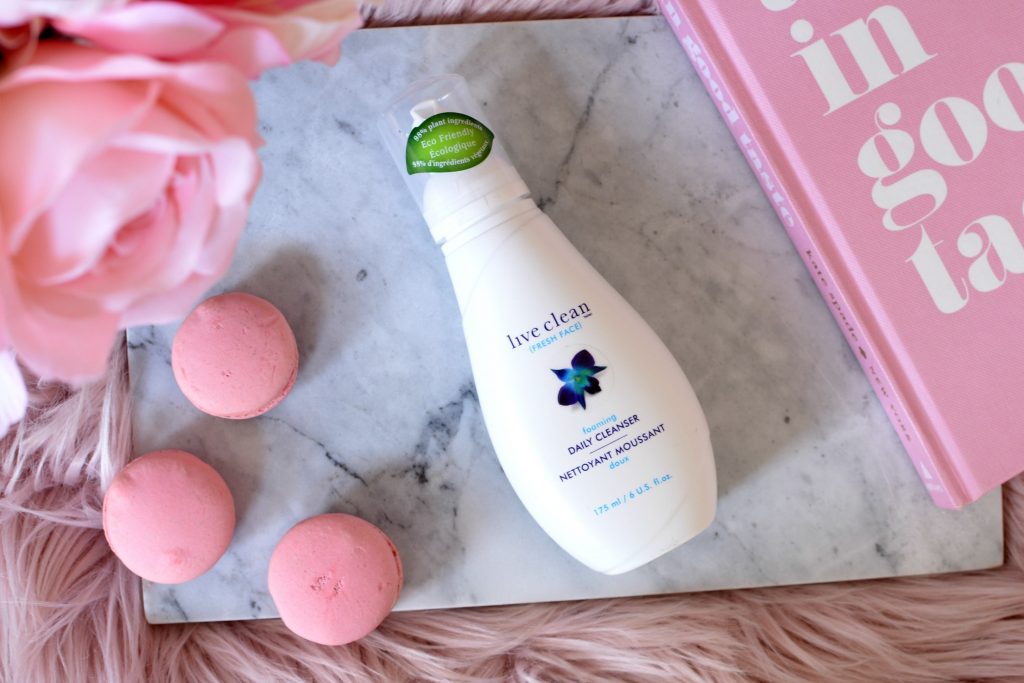 During the long, dry, winter months, I tend to reach for Live Clean Coconut Milk Moisturizing Shampoo. Its rich and creamy consistency is formulated with coconut oils, vitamin C, E and Provitamin B5 to instantly add moisture back into each strand. It does an amazing job at cleansing the hair of dirt, oil and product buildup, yet is gentle enough to use daily. The hydrating formula penetrates deep down into the hair shaft to prevent breakage, seal in moisture and condition the hair for all day softness. It doesn't strip my hair of its natural oils, yet keeps it nourished and hydrated. It also helps to control frizz and prevent split ends for stronger, healthier hair. It retails for $7.99 for 350ml.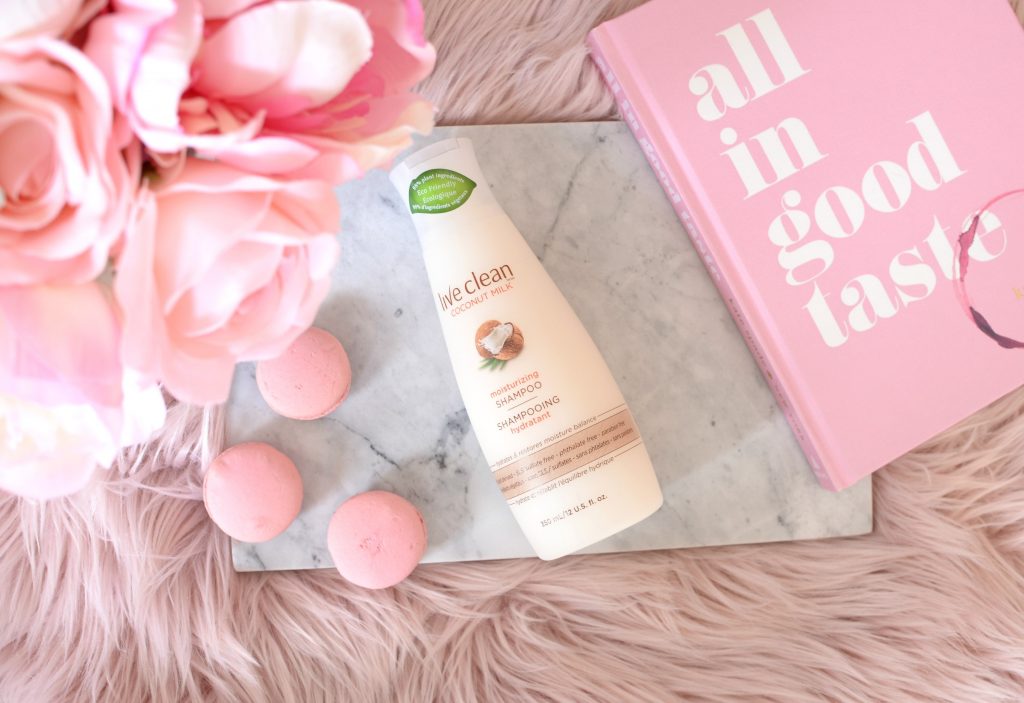 On days when I'm looking for a deep down clean, or for those weeks when I've used a ton of styling products, I rely on Live Clean Apple Cider Clarifying Shampoo. It's formulated with bragg organic apple cider vinegar to help break down product build-up, without stripping the hair of its natural oils. This high acidity formula, along with powerful enzymes, help to support a healthier looking scalp and has proven to keep my hair incredibly healthy and shiny with a high-glossy finish. It quickly goes to work thoroughly cleansing the hair and removing it of all the dirt, oil and product grime my strands take on the daily. Although it provides an intense clean, it still manages to keep my hair bouncy and hydrated, never weighting it down or leaving it looking or feeling greasy. It washes clean away. It retails for $7.99 for 350ml.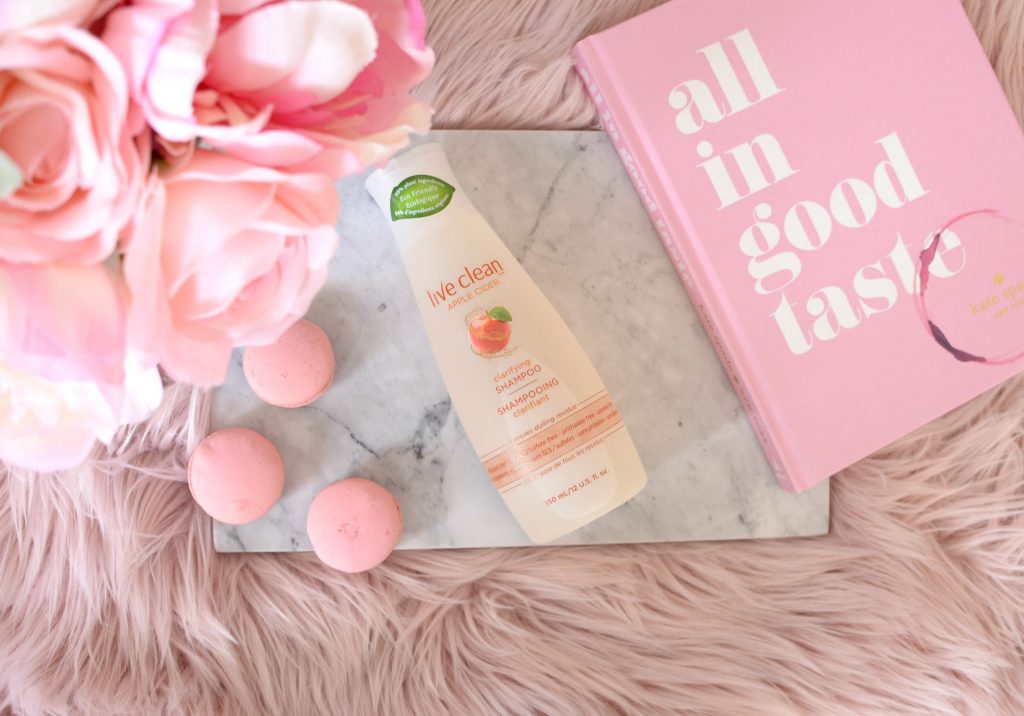 Live Clean Exotic Nectar Argan Oil Restorative Conditioner is new to me, but I've quickly fallen in love. It first blew me away with its intoxicating Moroccan argan oil scent, but its long-term conditioning properties is what sold me on it. Its rich and creamy consistency does a wonderful job at quickly penetrating and absorbing into the hair cuticles to instantly detangle and nourish each strand. Its formulated with panthenol, certified botanical Olive Oil and certified organic Grape Seed Oil, to help retain moisture, protect against free radicals and strengthen hair. You can immediately feel it working, breaking down any knots or tangles you may have, making it more manageable. It rinses clean away, leaving hair soft, smooth and incredibly shiny. It does an amazing job at controlling frizz, adding a little volume and strength back into my dry, dull locks. It retails for $7.99 for 350ml.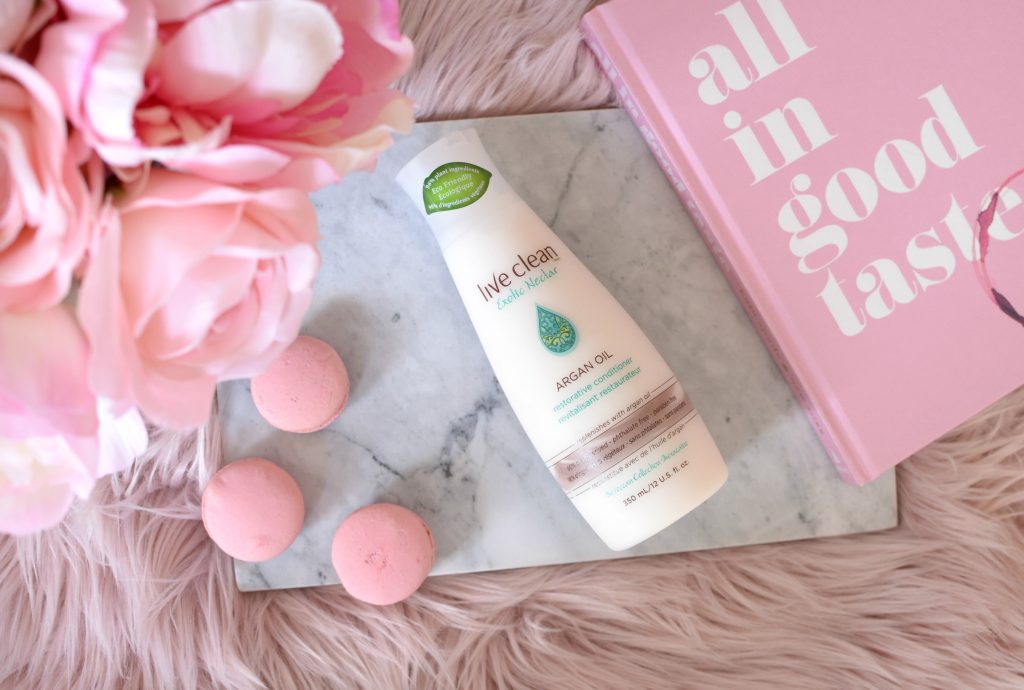 Live Clean Vanilla Oatmeal Soothing Liquid Hand Soap is the perfect kitchen and bathroom hand soap. It features soothing powers of oatmeal to keep hands soft and smooth, no matter how often you wash your hands. Unlike traditional hand soaps that leave your hands feeling tight, dry and itchy, forcing you to apply a daily hand lotion, this helps to keep skin looking and feeling baby soft. Its extremely rich and creamy formula gently cleanses the skin in a foamy lather, but requires no cream afterwards. It features a unique blend of Vitamin E, Panthenol and certified organic botanicals of Vanilla and Chamomile to help soften, moisturize and leave skin feeling silky smooth. It retails for $4.99 for 500ml.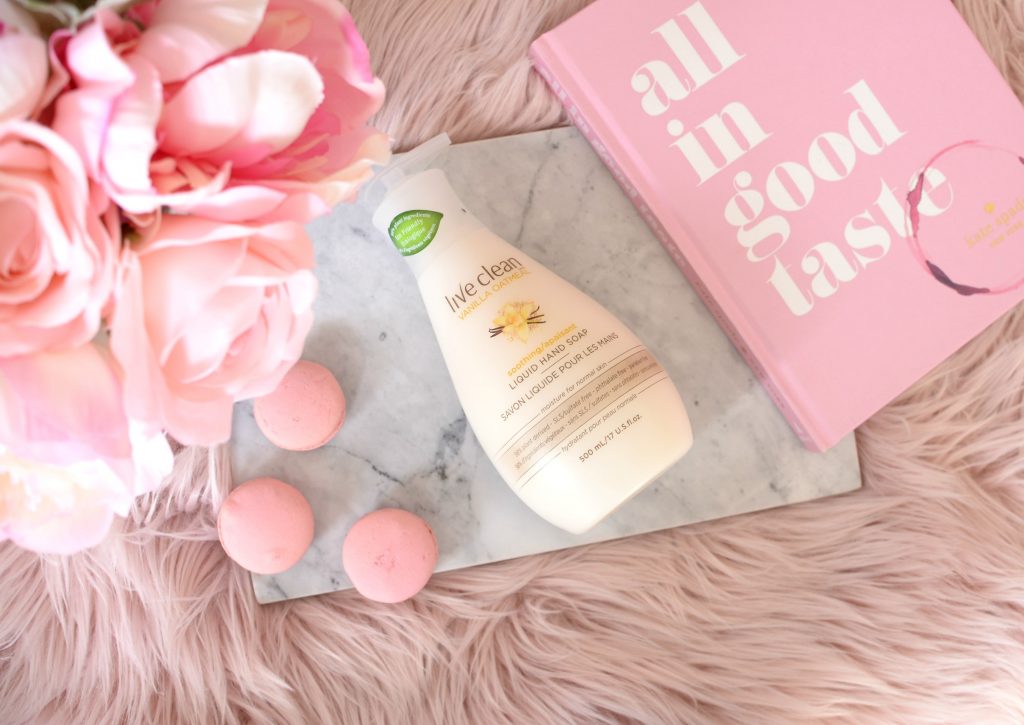 Fake a summer glow all year round with Live Clean Sheer Light Skin Perfecting Dry Body Oil. Not only does it deeply hydrate and moisturize the skin, it's enriched with vitamin E and C to instantly illuminate and add a touch of radiance to the skin. Its advanced skin perfecting formula, featuring an innovated blend of certified organic oils, including safflower oil, argan oil, avocado oil, sesame seed oil, jojoba oil and coconut oil, to help improve the appearance of scars, stretch marks and even uneven skin tone. Dry, aging skin has nothing on this dry oil. It adds a healthy sheen and shine to otherwise dull, dehydrated skin without being sticky, greasy or oily. Skin is immediately left looking and feeling soft, smooth, silky and fresh. It retails for $9.99 for 180ml.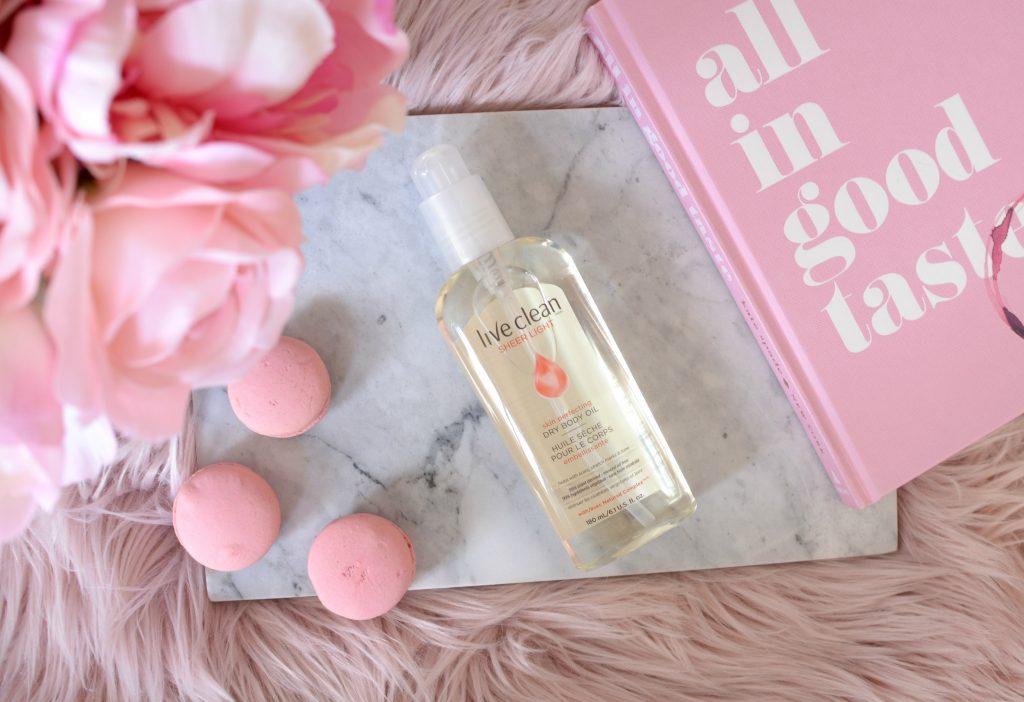 I must have gone through at least 5 bottles of Live Clean Fresh Water Hydrating Body Wash over the past few years. It's been featured in my monthly favourites, as well as my top drugstore body washes of all time. Its potent blend of vitamin E and hyaluronate is perfect for those with dry, itchy or dehydrated skin. Using only natural, plant based ingredients, it gently cleanses the skin and rinses clean away for a soft and radiant appearance. Its soothing and calming blend is the perfect formula on days when you're looking for a little extra moisture. It retails for $7.99 for 500ml.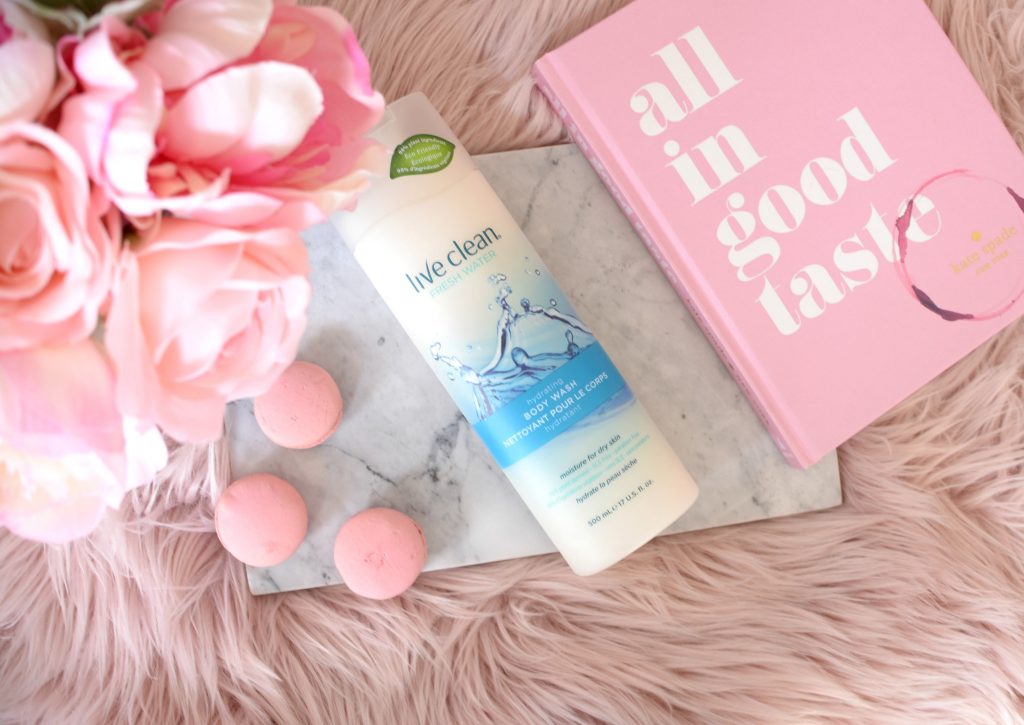 Immediately after getting out of the shower, I like to slather myself in Live Clean Exotic Nectar Argan Oil Replenishing Body Lotion. Its highly concentrating formula of vitamin E and rich essential fatty acids and antioxidants help to protect my skin's natural moisture barrier while locking in hydration. It leaves my skin feeling extremely soft, velvety and silky smooth. It instantly provides relief to dry, tight skin, while restoring skin's natural state for a smoother, renewed state. Its highly moisturizing texture instantly conditions the skin in a thick, yet never heavy or greasy formula, that helps to heal the skin for a more youthful and dewy glow. It retails for $7.99 for 500ml.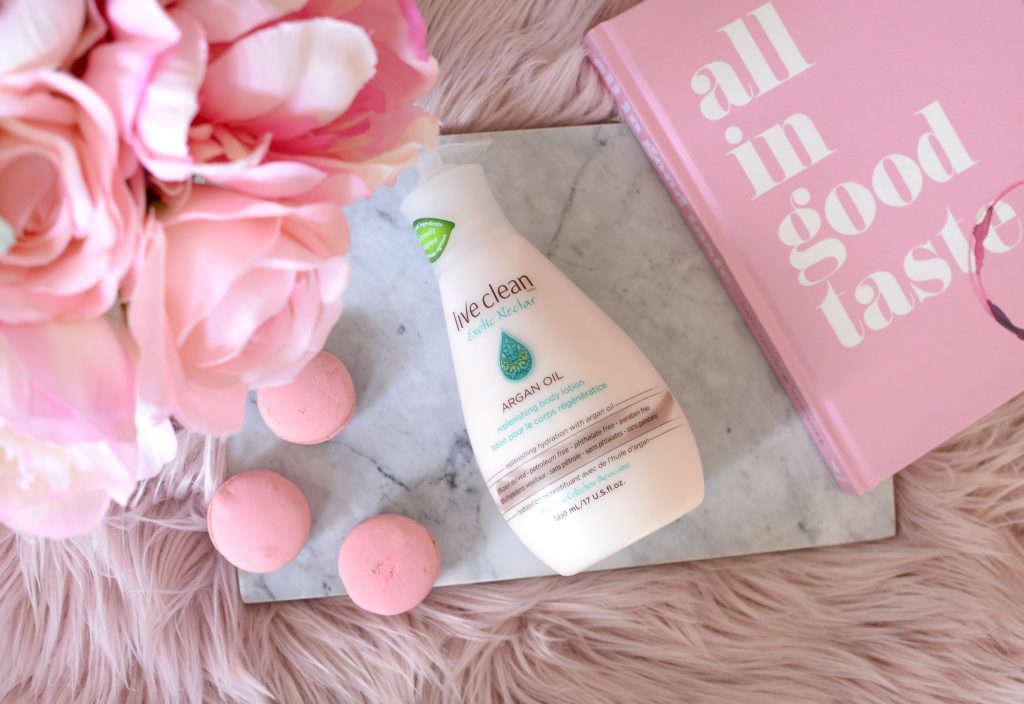 Even though Live Clean Baby Mineral Sunscreen Lotion SPF 45 is intended for babies, it's also perfect for those with extremely sensitive skin. It features an incredibly lightweight formula that absorbs within seconds, never irritating the skin. It dries to a soft matte, never greasy or sticky feeling, with UVA/UVB protection, with SPF 45. It's perfect for under makeup, as it easily penetrates deep down into the skin without clogging the pores, causing breakouts. It also seems to work beautifully under foundation, without causing it to breakdown, separate or cause flash-back. It retails for $16.99 for 113ml.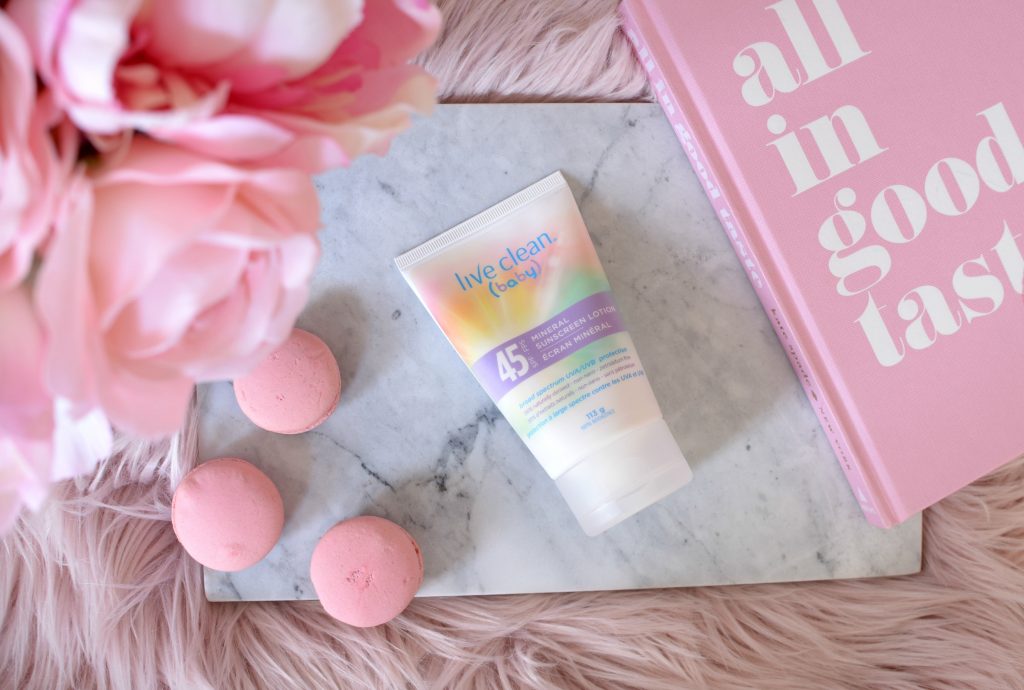 Live Clean is available at drug stores, grocery stores, mass retailers and online, but here's your chance to win all 10 of my favourite Live Clean Products with this giveaway… and the winner is………..Kate Petrisor  
"Disclosure: This post was sponsored by Live Clean, but all opinions on this blog are my own. I also want to thank you for supporting the brands that support my blog."