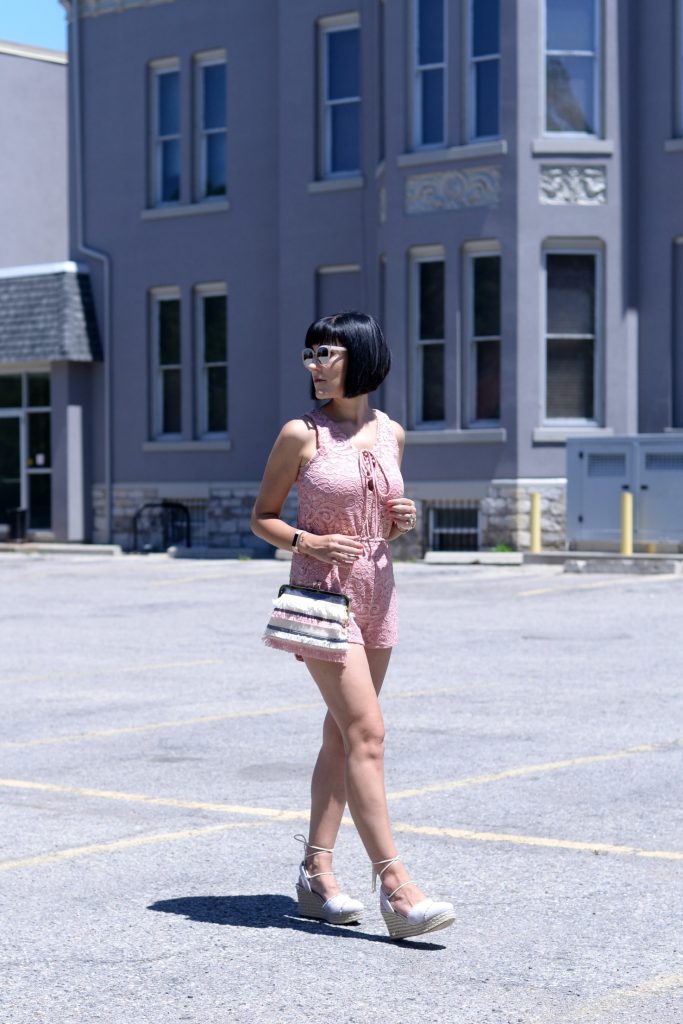 Du North Romper
If there's one thing I love about a romper, its is versatility. It gives the chicness of a dress with the ease of shorts. I love that you can bend over without showing all your goodies. The only downside…going to the bathroom. You can't tell me that not the first thing that comes to mind when shopping for cute summer romper. If you can get past the annoyance of going to the bathroom, or how a onesies can sometimes be uncomfortable, it can be your best friend. When worn correctly, its an effortlessly chic look for summer. 
Since I'm fairly short, with an even shorter torso, I usually don't have a problem with camel toe. If you are slightly taller, or have extremely long legs, you might want to size up. I know you sometimes run the fear of looking like a child in a romper, but with the correct accessories, it can be adult-friendly. Its an excellent summer alternative to the classic dress, as its chic, pretty and playful.
This Du North romper is perfect for walks on the beach, sipping cocktails on the patio with friends or an evening of dancing. If you can get past being completely naked every time you pee, you're going to fall in love with this summer must-have. Plus, its dusy pink, features lace detail and a sexy tie-ups.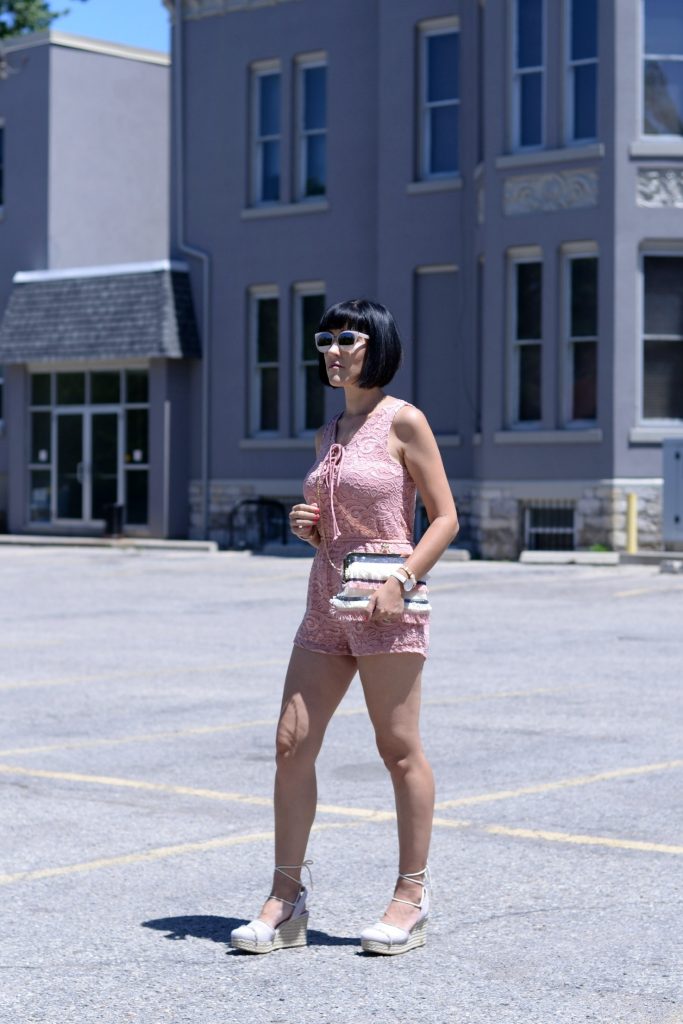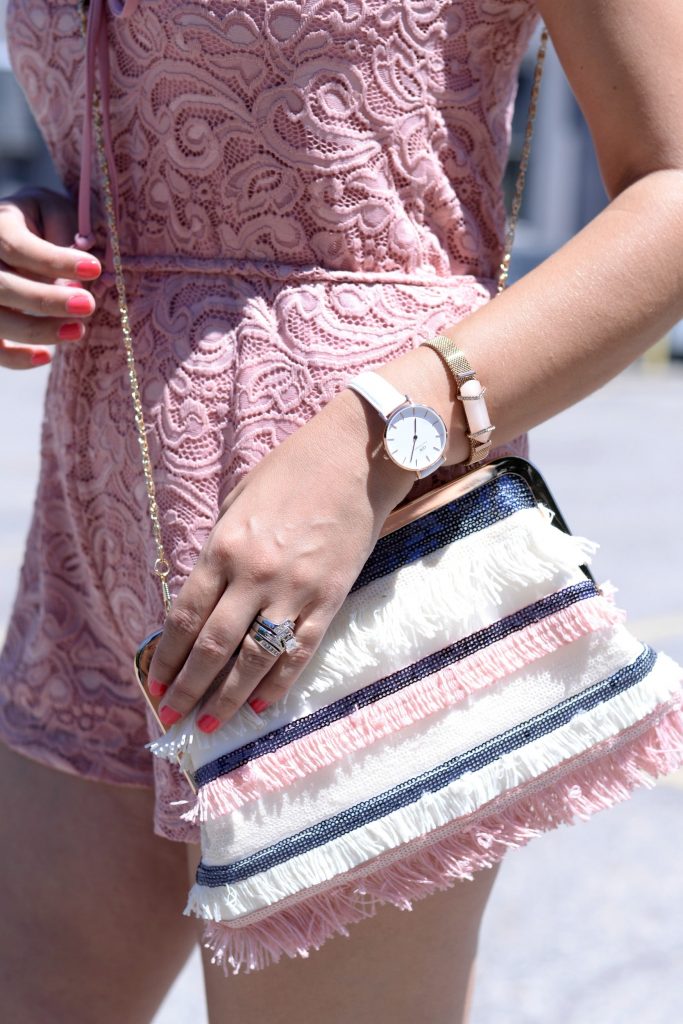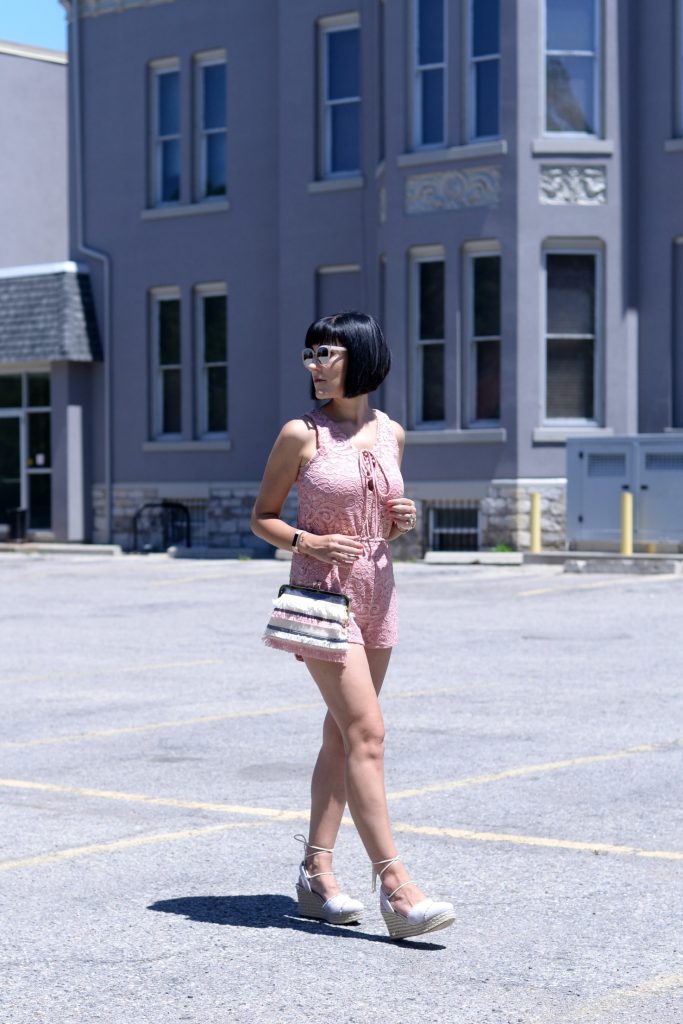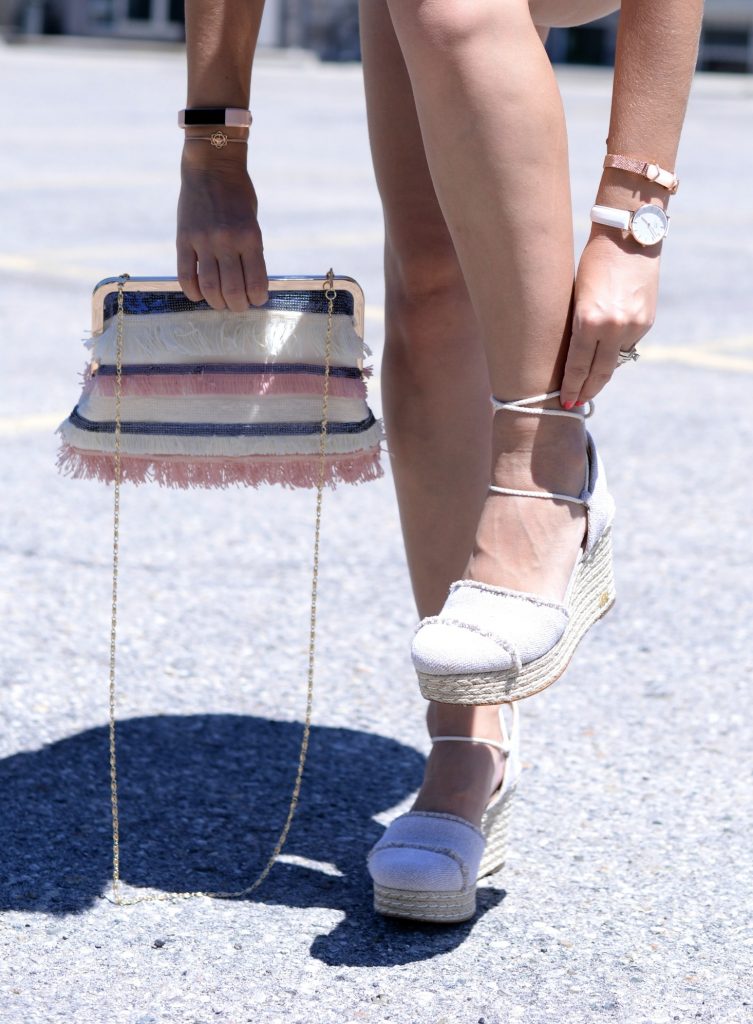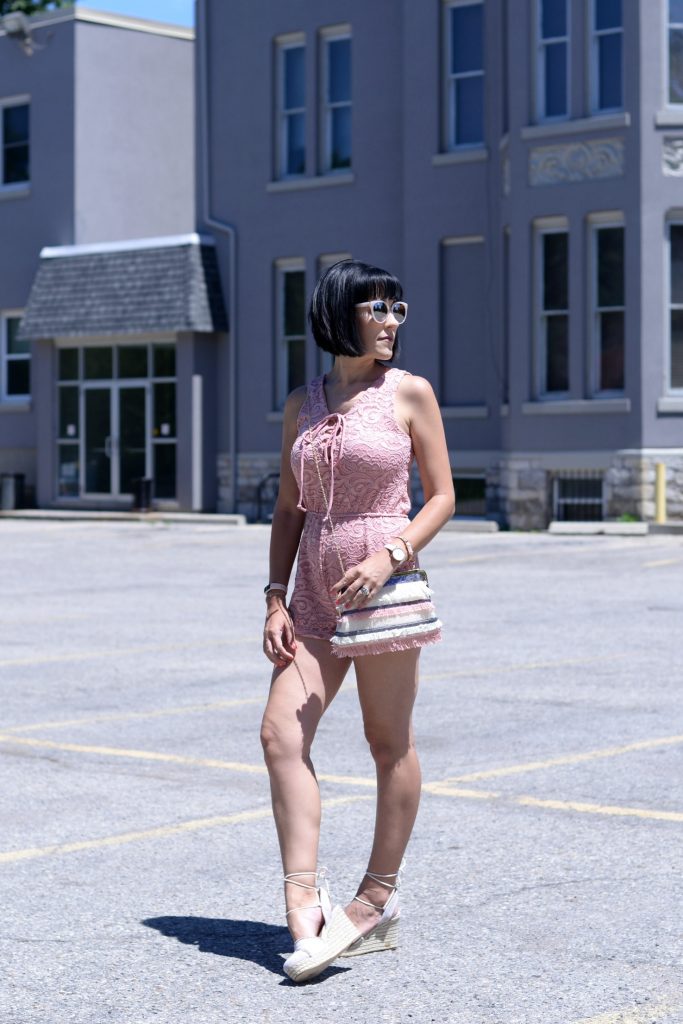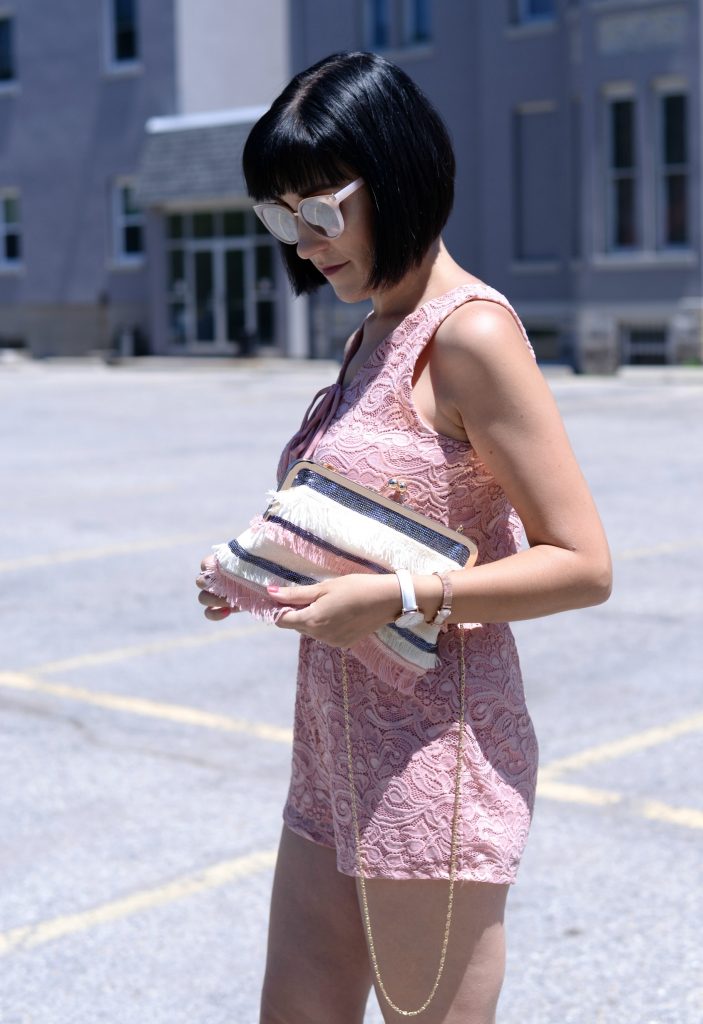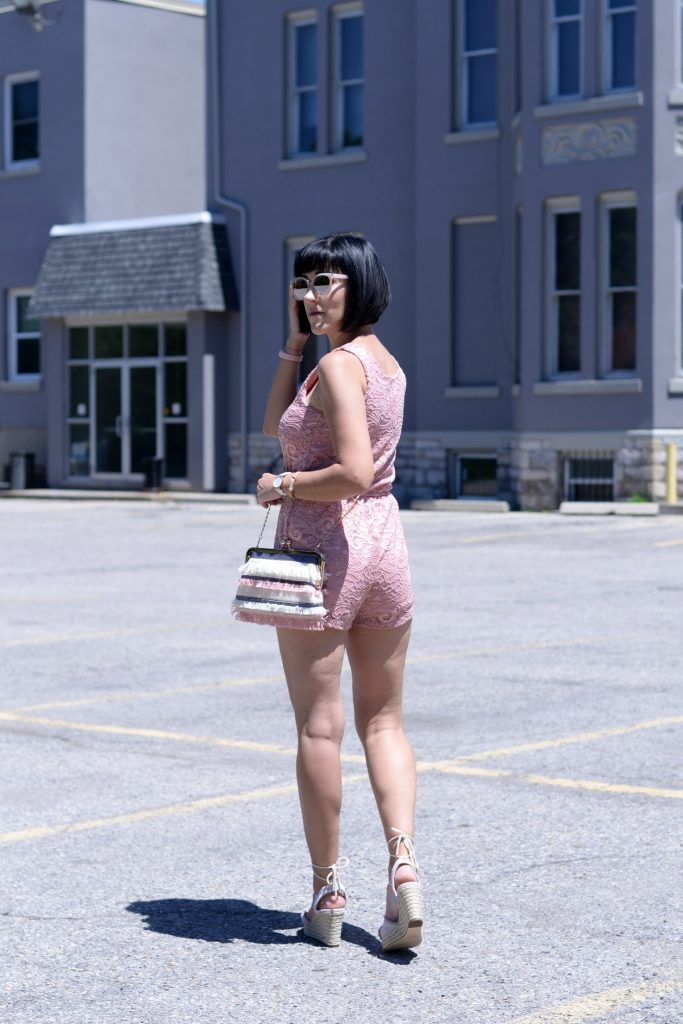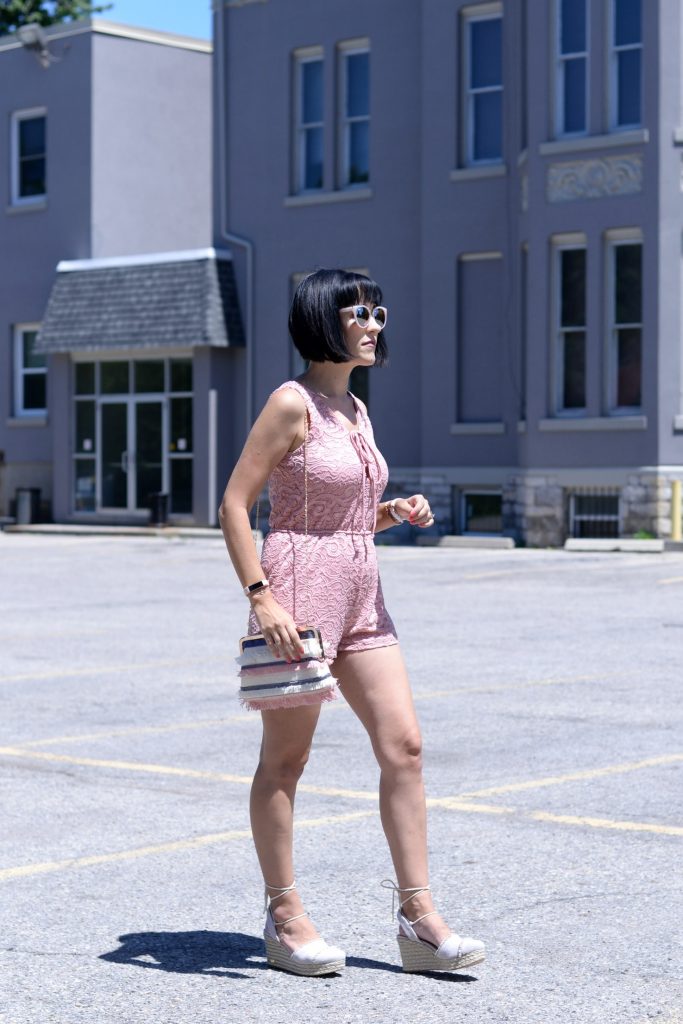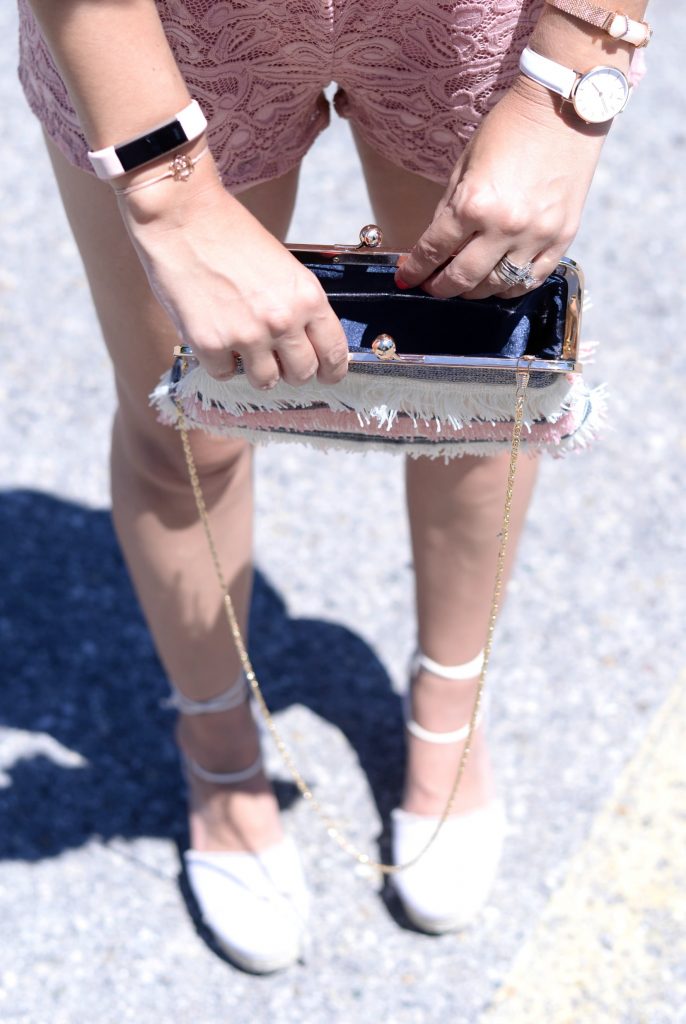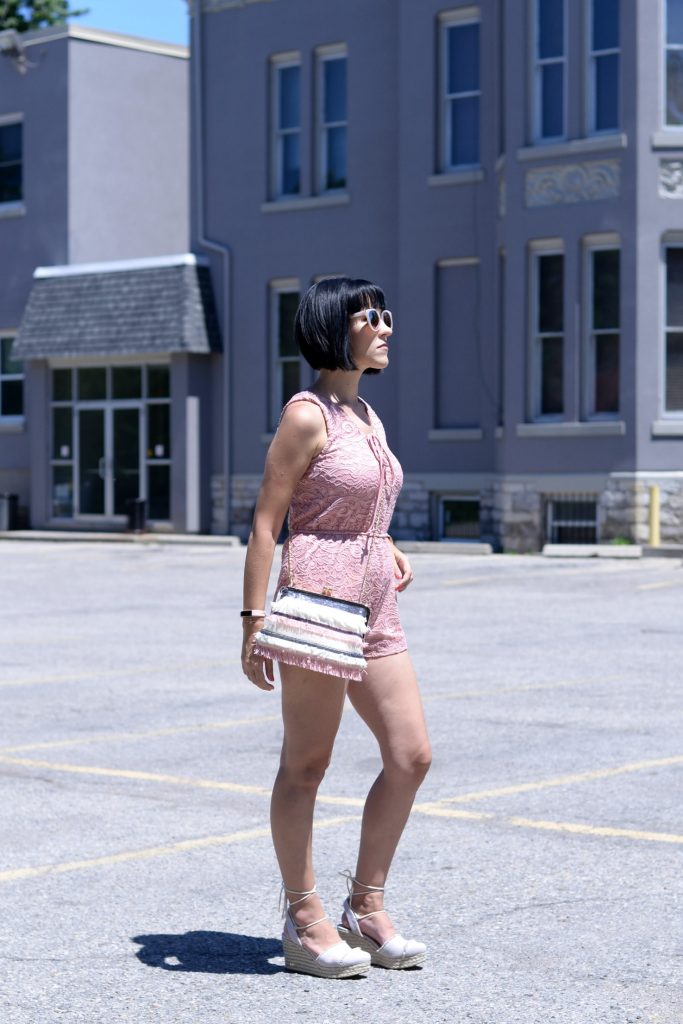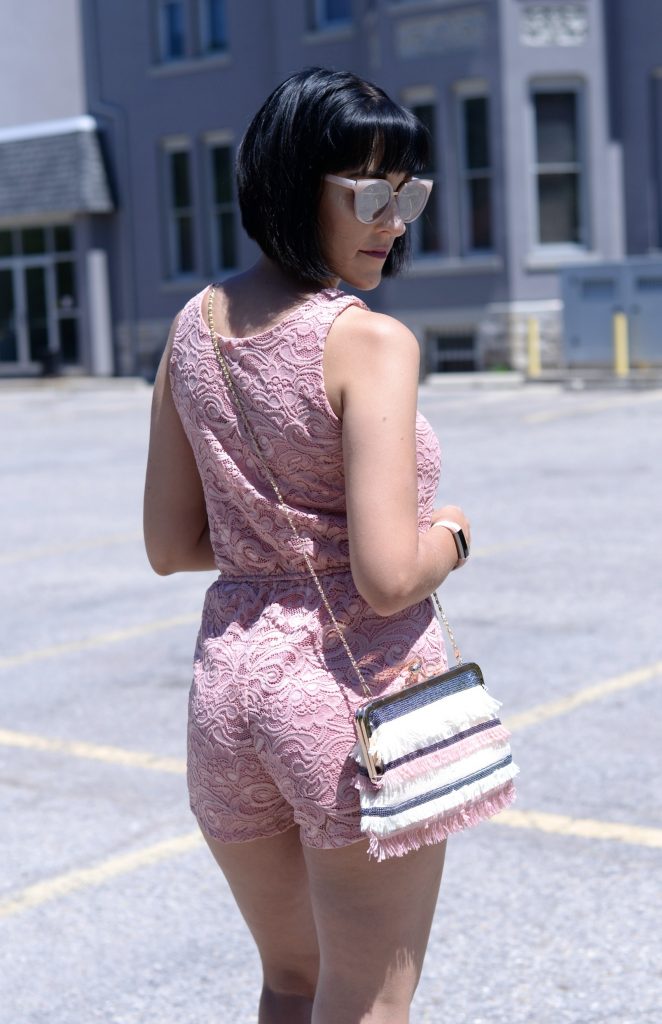 "Disclosure: This post was sponsored by Du North, but all opinions on this blog are my own. I also want to thank you for supporting the brands that support my blog."