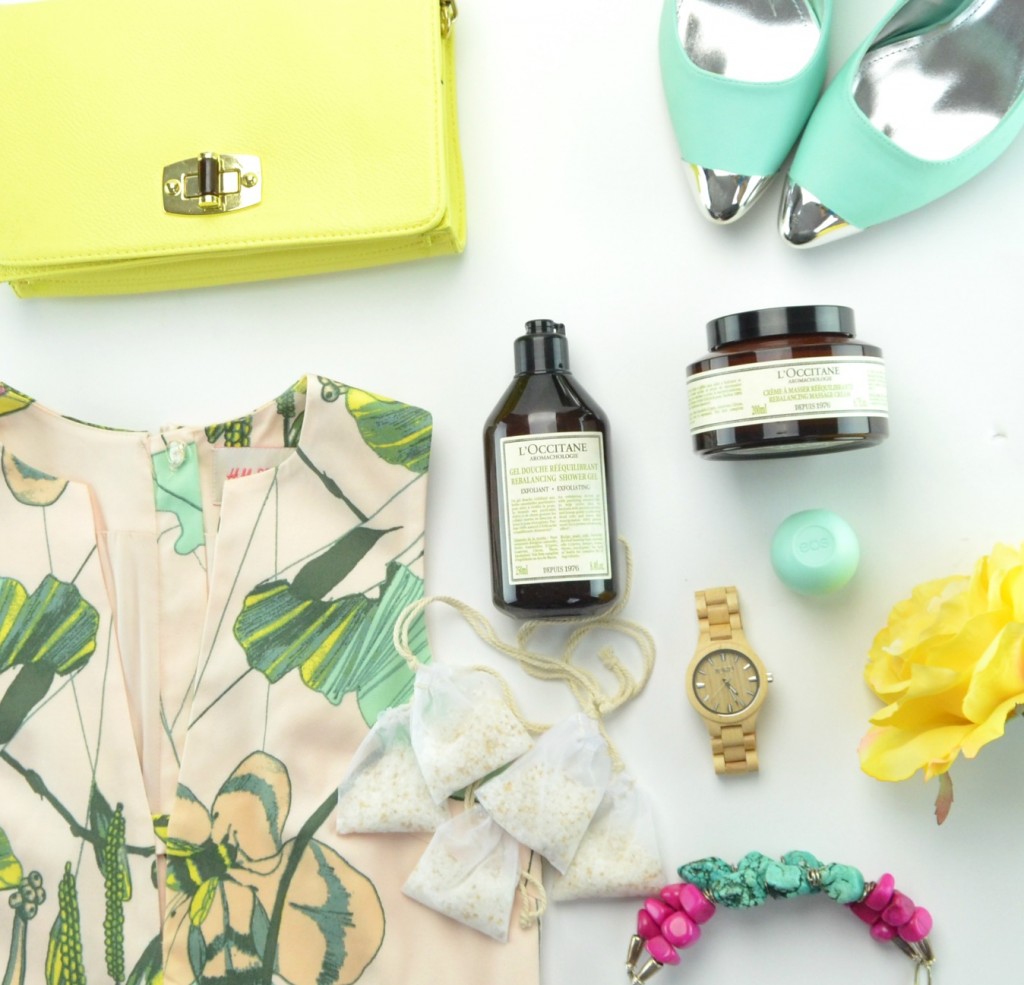 Bring Inner Harmony
No matter what time of year, our skin is exposed to damaging environmental factors, and it's our job to take proper care of it. L'Occitane is enriching its Aromachology Collection with a new line of products made with 100% natural re-energizing scent and scientifically proven rebalancing effectiveness. The new Rebalancing Line will help restore balance and bring well-being and harmony to both your body and mind. It's formulated with five purifying essential oils, juniper, cypress, lemon, thyme and eucalyptus, to help invigorate the senses and bring inner harmony.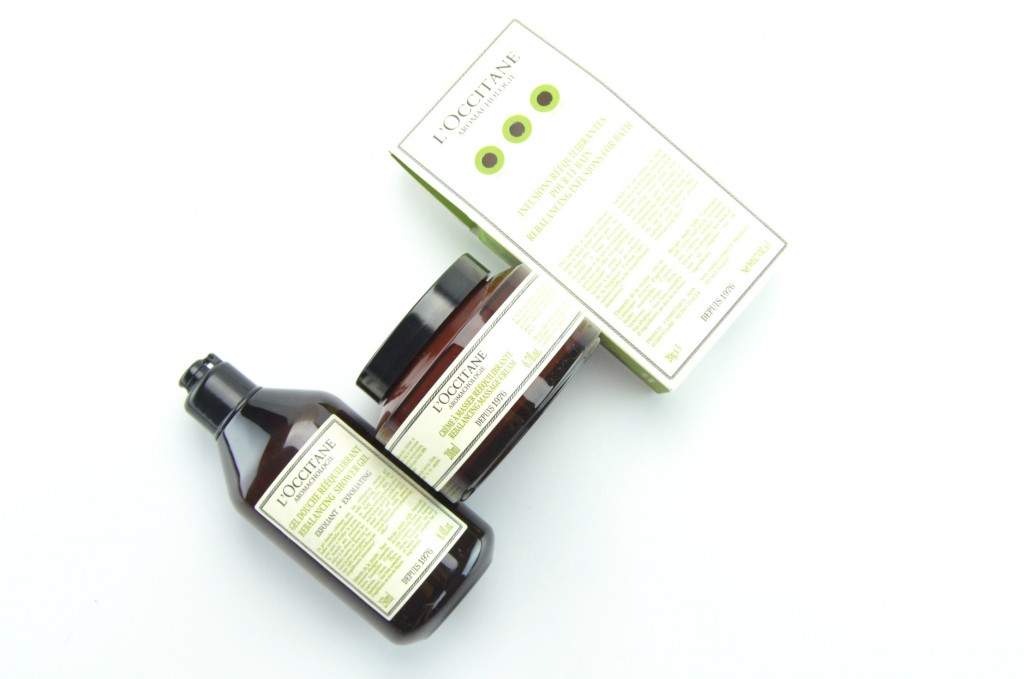 I'm not going to lie, the new L'Occitane Rebalancing Ritual Collection is extremely strong, but in a good way. It's fresh, purifying and instantly relaxes the mind. It provides a sensation of harmony and calmness, much like you'd experience from a high end spa. I've been saving all 3 of these products, the Rebalancing Exfoliating Shower Gel, Rebalancing Massage Cream and Rebalancing Infusions for Baths, for my evening bath routines as it helps to unwind, relax and wash away the troubles of the day.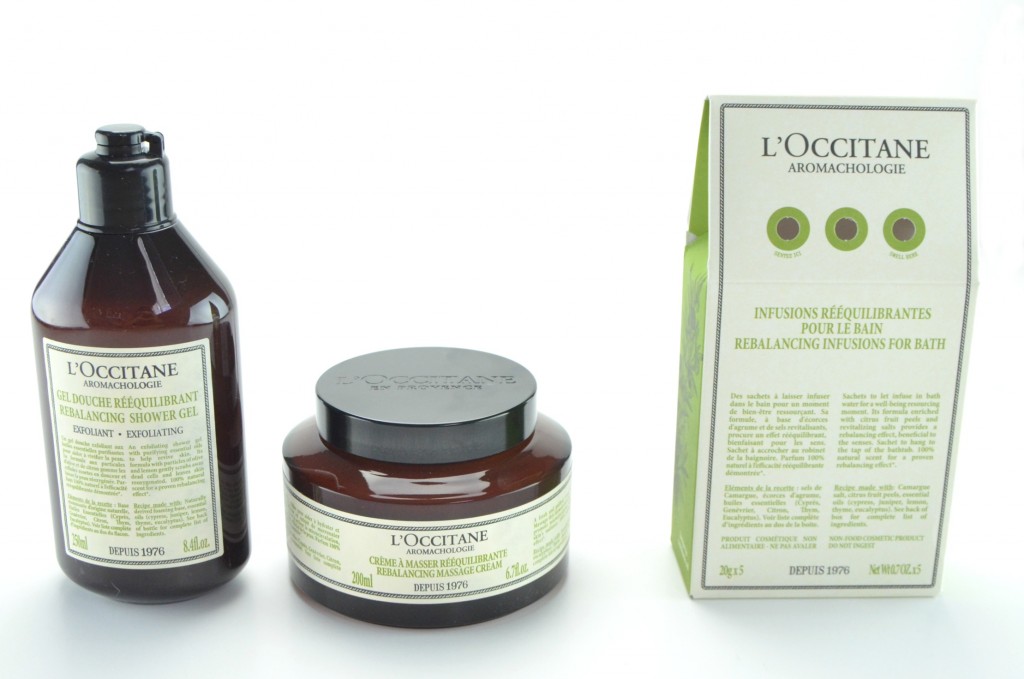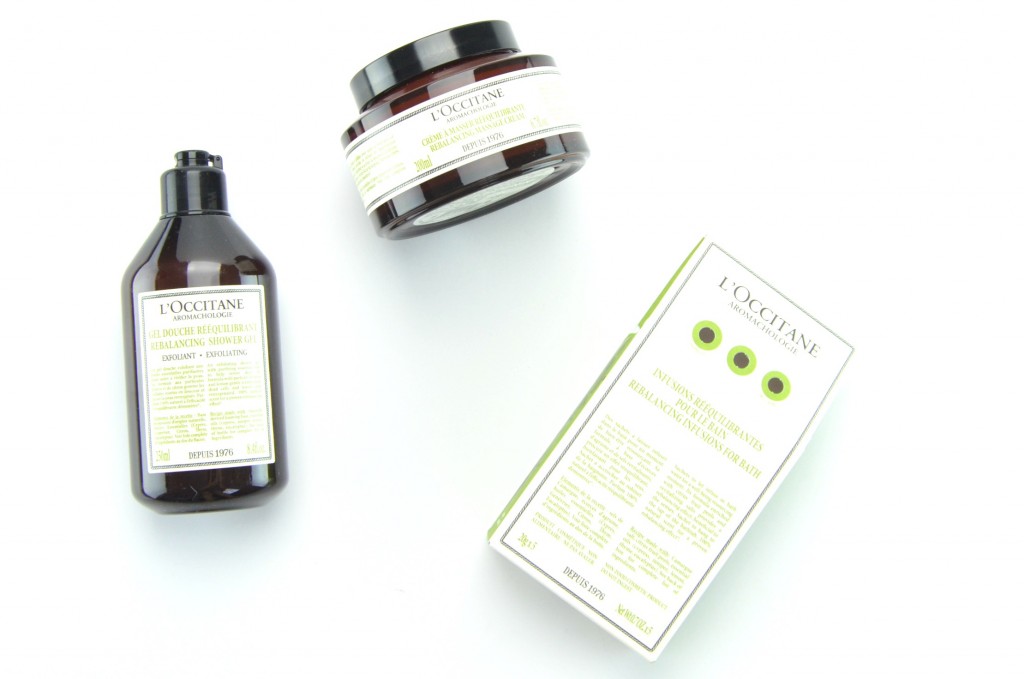 L'Occitane Rebalancing Exfoliating Shower Gel is a gentle exfoliating gel made with lemon and olive kernel powder to help invigorate and rebalance the skin. Its tiny micro-beads help to mildly shell off dead skin to reveal softer and smoother skin. Only the smallest amount is needed to cover and wash your entire body as it spreads and lathers on the body beautifully. It leaves your skin feeling squeaky clean and slightly moisturized. It washes clean away without a greasy or oily film. It instantly creates a calm and soothing atmosphere for a spa like experience at home. It retails for $26 for 250ml.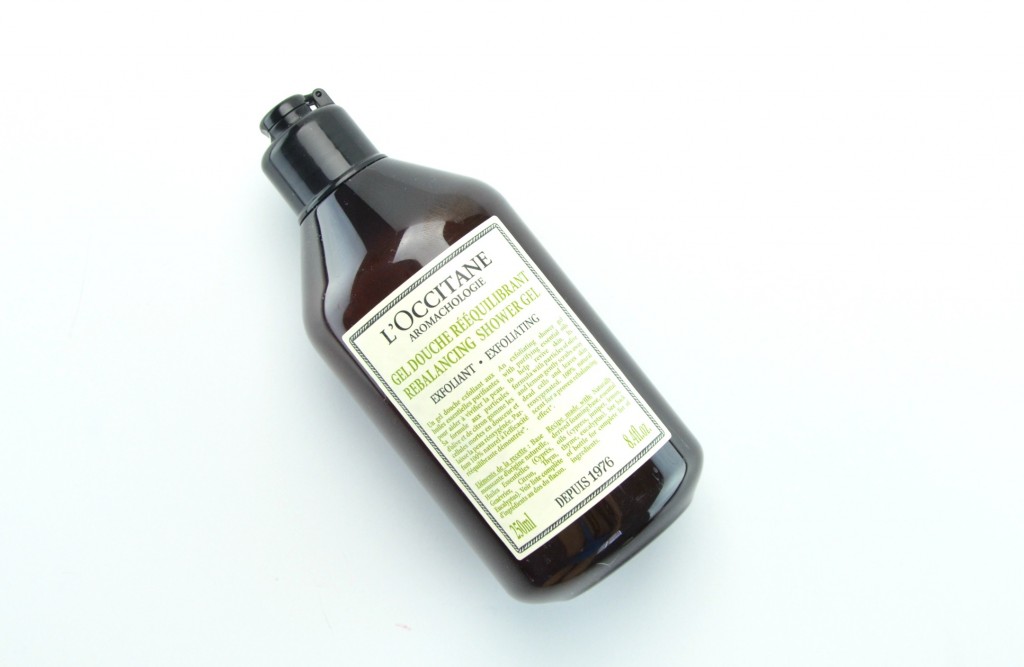 L'Occitane Rebalancing Massage Cream is formulated with horse chestnut extract to help moisturize and reoxygenate the skin. It has a unique and innovated gel-like, yet rich and luxurious, creamy texture that helps to instantly soft, hydrate and soothe the skin. Once applied, it gives almost a cooling sensation that helps to moisture, nourish and improve skin's texture and tone. It seems to strengthen the skin's natural barrier to increase moisture. I find myself using less and less product, day after day the more I use it. It penetrates deep into the surface to provide all day hydration and absorbs within seconds. It doesn't feel sticky or have a greasy residue and has a light and refreshing herbal scent. It retails for $40 for 200ml.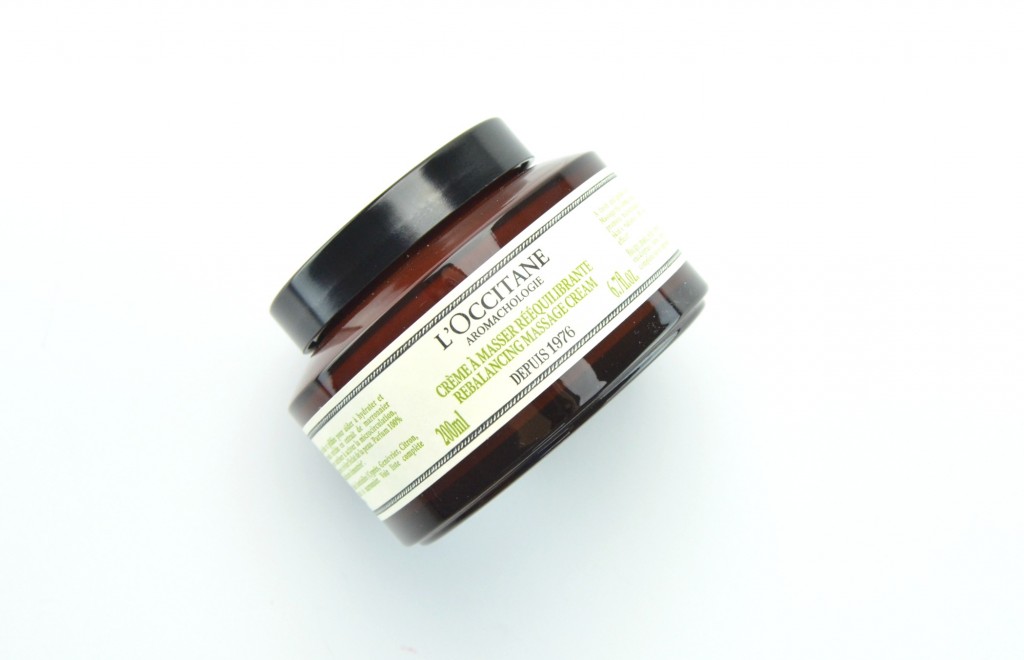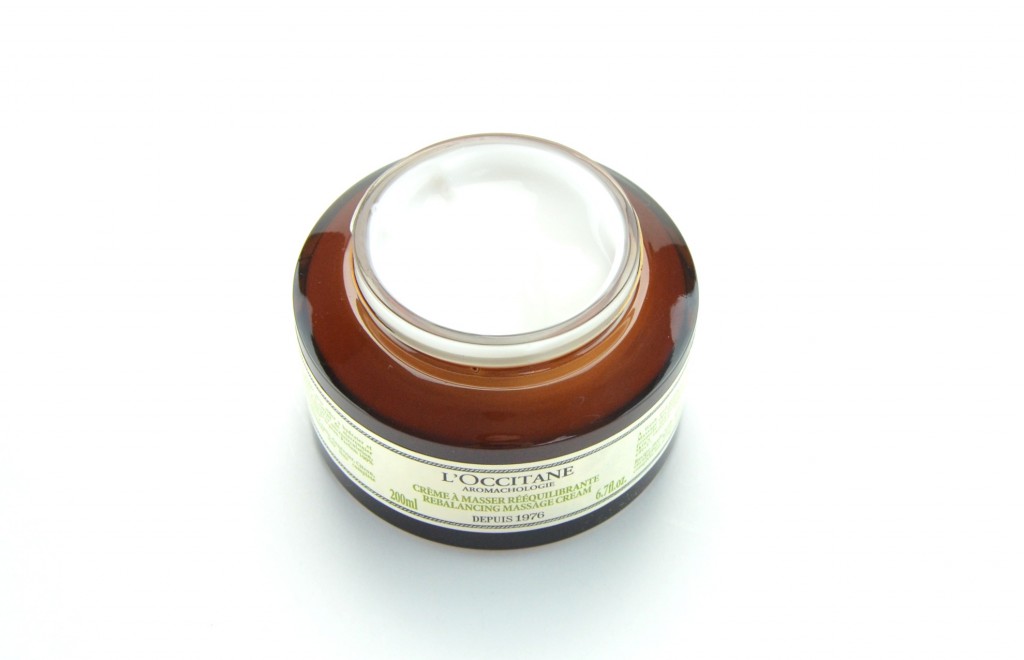 L'Occitane Rebalancing Infusions for Baths is a sachet containing citrus fruit peel and revitalizing salts to infuse the bath water with delight for a feeling of weightlessness. Not only does it create a calming environment, it leaves the water incredibly soft and slippery. It helps create more bubbles with your shower gel and leaves skin feeling baby soft. It goes hand in hand with the entire collection and retails for $26 for 20g x 5. Also in the collection a Rebalancing Face Mask and Black Soap.