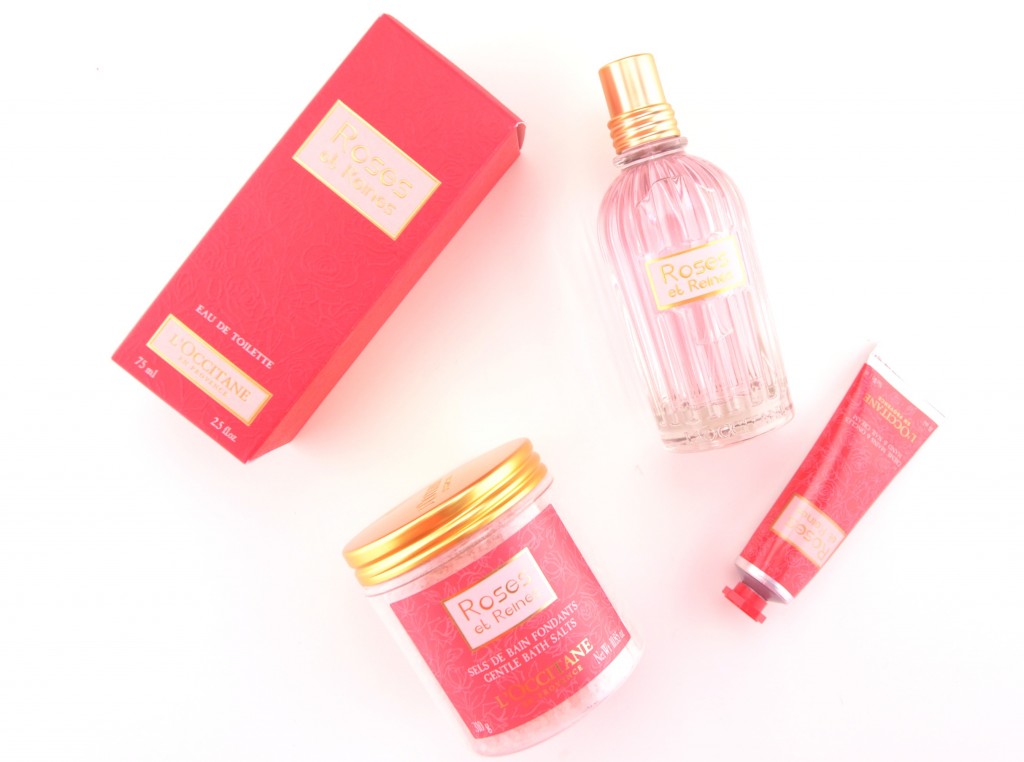 Roses and Queens

When L'Occitane announced they have a new collection coming, I get pretty excited. Known for their rich and innovated scents, the anticipation of a new collection has everyone on edge. Their newest fragrance, L'Occitane Roses et Reines (which means "roses and Queens" in French) is enhanced with unique rose extract from Haute-Provence. Created 10 years ago, the traditional rose line (Rose 4 Reines) featured several editions, some intense and rich, others lighter and airier, but this new scent is something totally different and truly unique. This limited edition 10 piece collection is developed using a patent pending process that extracts the flowers as soon as they are harvested for the ultimate freshness and to capture the natural essence of the rose.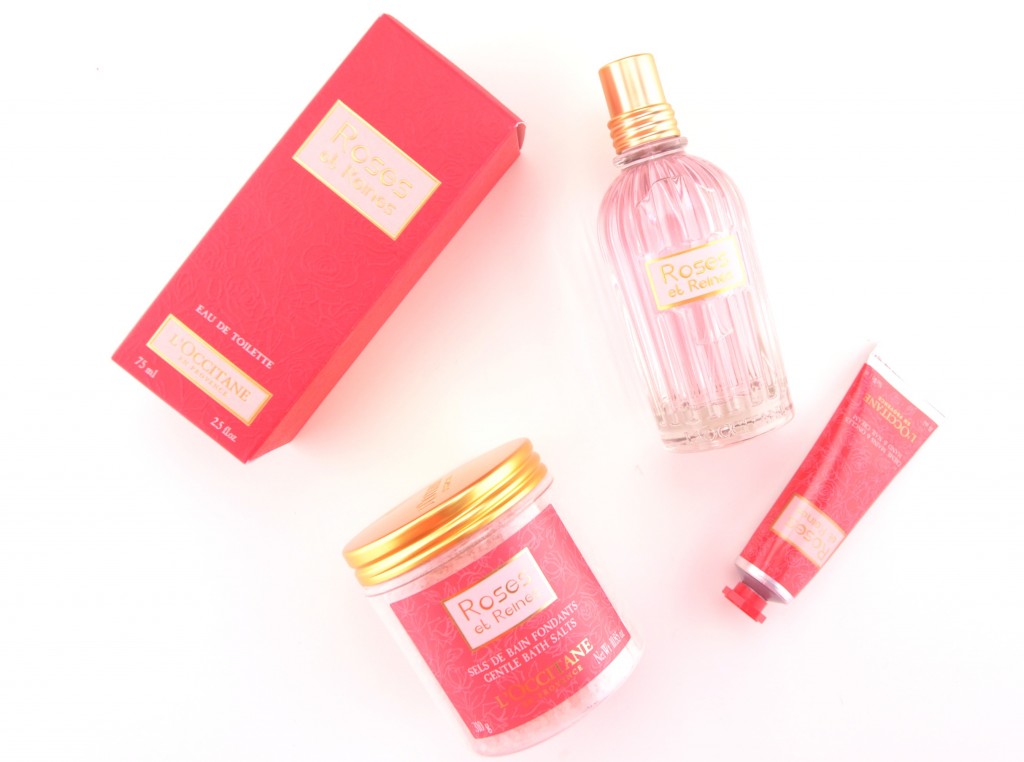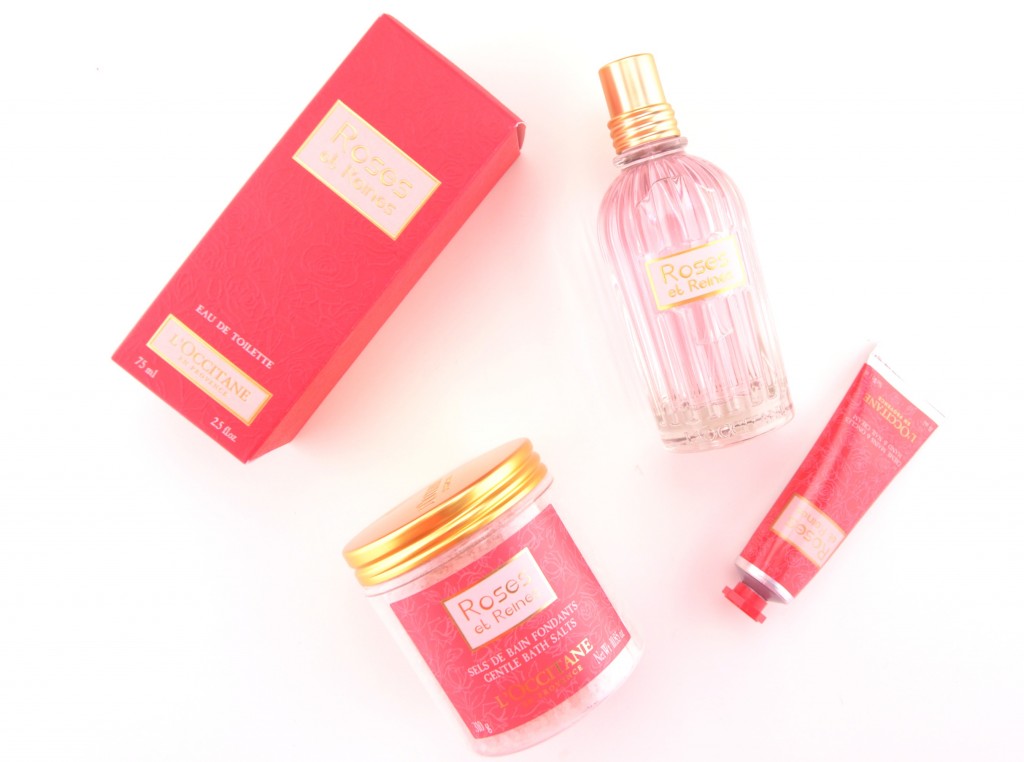 L'Occitane Roses et Reines was inspired by Count Forcalquier's 4 daughters, all whom adored roses and who became Queens with the help of true love and their favourite roses. The fragrance opens with the citrus scent of bergamot and currant leaves. The intense heart of the scent is composed of 4 varieties of roses (Grasse, Bulgarian, Turkish and Moroccan). These precious rose extracts are enriched with passionate sweet zest of raspberry and blackberry, resting on a harmony of white cedar, heliotrope and musk.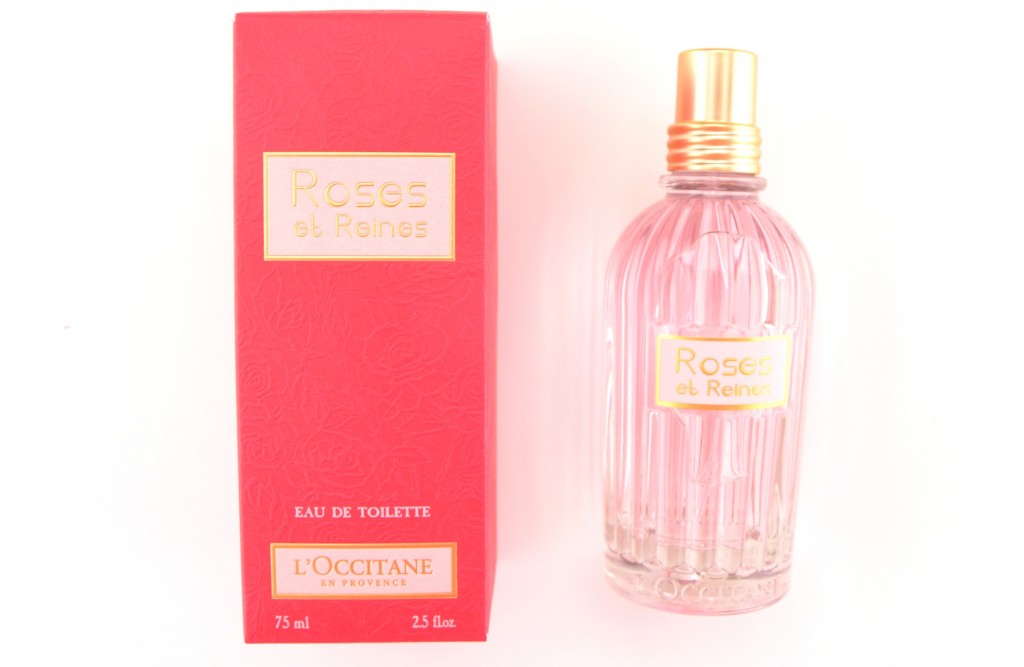 L'Occitane Roses et Reines comes in a red box embossed with flowers and, hidden inside like a precious gem, is an elegant pink and gold, curved bottle etched with transparent lines. It has a very modern and absolutely feminine design that matches the fresh and velvety scent within. It's timeless, yet modern and has a light, slightly sweet and fresh scent to it. For someone that suffers from headaches and migraines from strong, rose scents, this one isn't too overwhelming. It's feminine, delicate and simply irresistible. It retails for $75 for 50ml.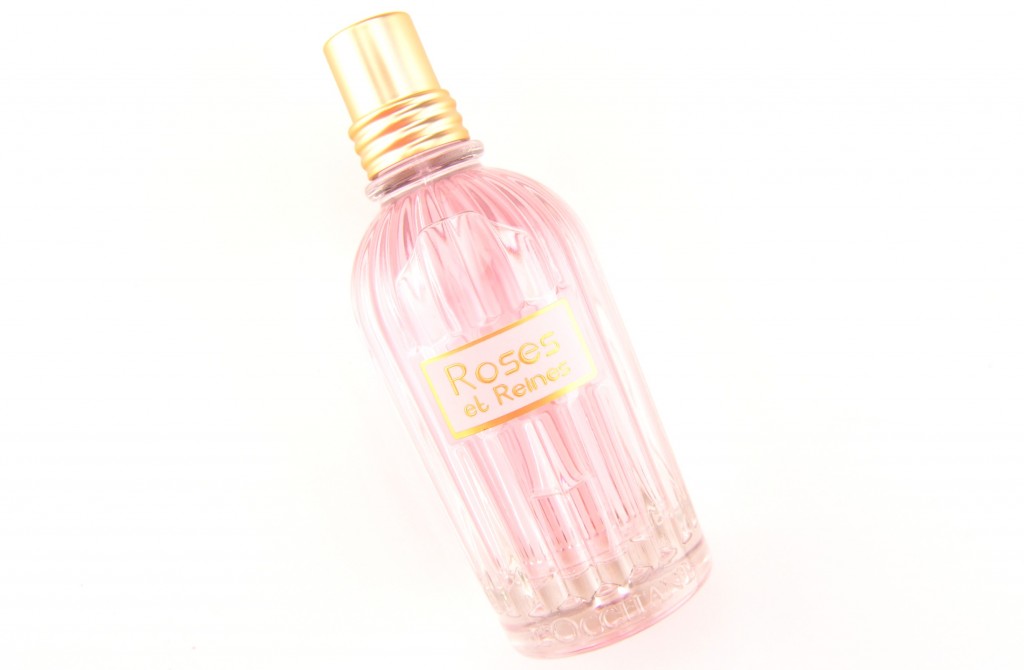 L'Occitane Roses et Reines Hand & Nail Cream is the perfect product for your purse. It's enriched with shea butter and vitamin E to help soften both hands and cuticles. It absorbs into the skin almost instantly without a sticky and greasy residue or without feeling too heavy. It retails for $12 for 30ml.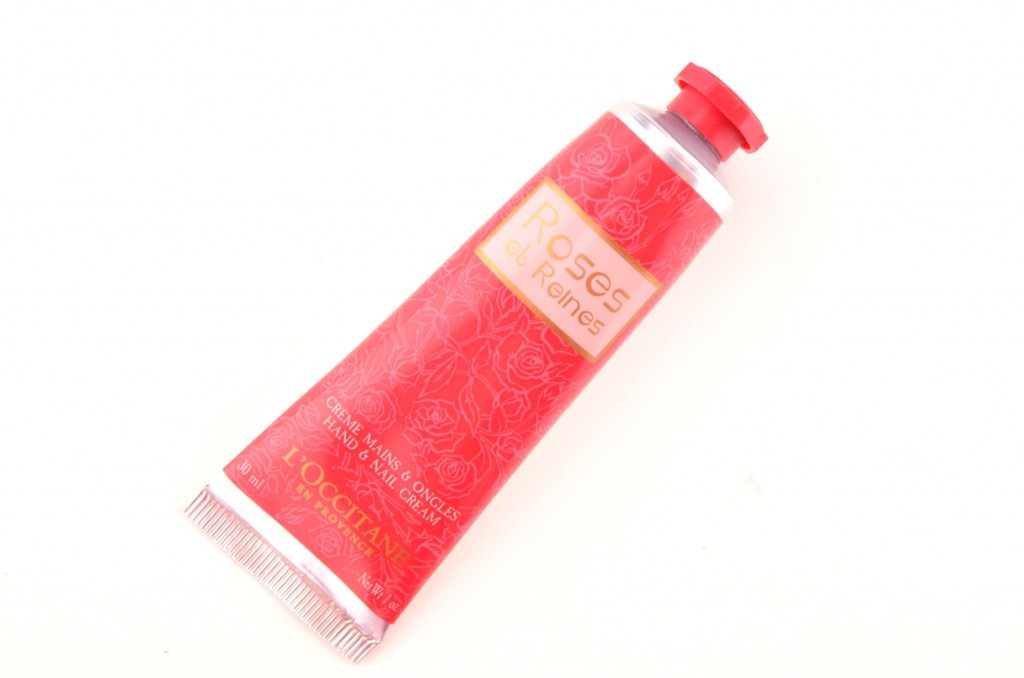 L'Occitane Roses et Reines Bath Salts is the perfect way to enjoy a truly relaxing soak at home. You only need a few crystals, then sit back and watch as they melt away all your troubles. It leaves skin feeling baby soft, silky smooth and smelling great. It retails for $24 for 310g.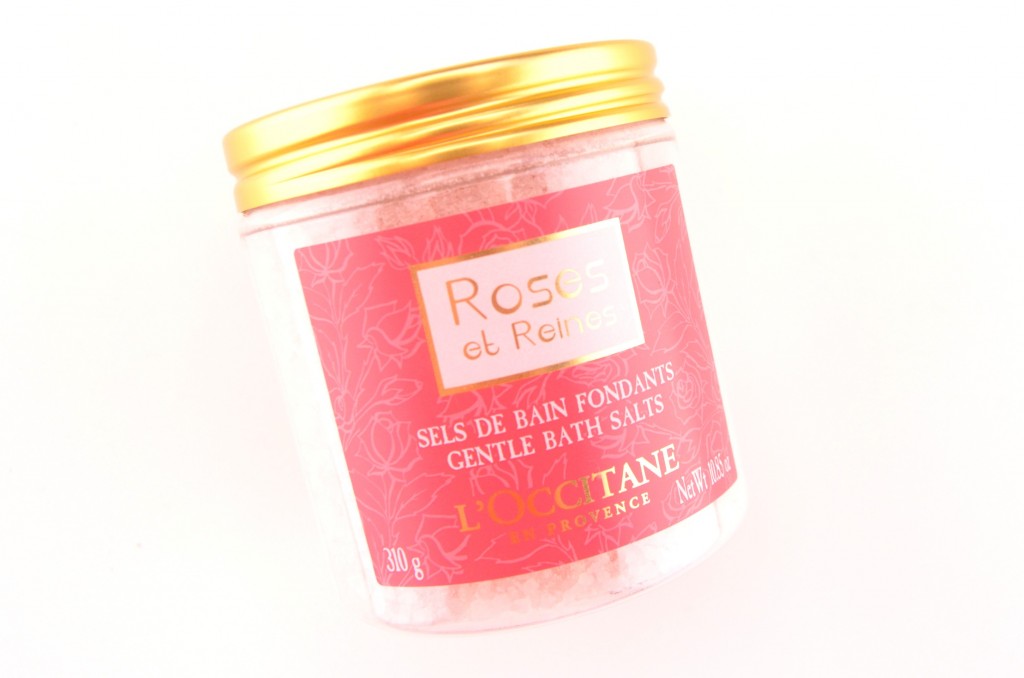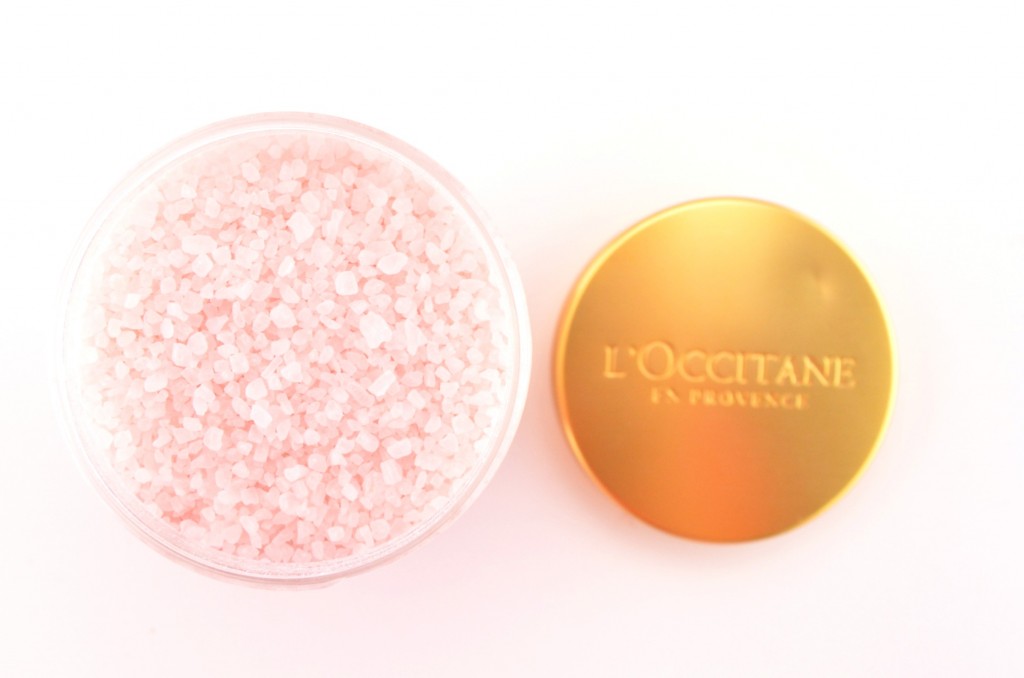 Also in the collection, Beautifying Body Milk, Extra-Gentle Soap, Silky Shower Gel, Fresh Face & Body Mist, Solid Perfume, Shower Scrub and Pearlescent Body Gel. It's available September 2014. If you like this L'Occitane Roses et Reines Review, you might also enjoy L'Occitane Néroli And Orchidée and L'Occitane En Provence Fleur D'Or & Acacia