I was honored to get asked to come to Loose Button Summer Trends 2012 event held at the Dermalogica building on King Street in downtown Toronto on May 17, 2012. I was also able to bring a guest, in which I brought my BFF, Kelly. We had a fun ride into Toronto, a frustrating 45 minutes of trying to find a parking spot, but in the end it was so worth the 2 hour drive each way. We had an amazing night! 
Got to meet some amazing beauty bloggers, a new friend at Loose Button, Eva (after weeks of chatting over emails) and some really stunning Fashionistas. Loose Button put on an amazing event, lots of appetizers, wine, yummy cupcakes and lots and lots of new products to test out. 
Got the chance to chat with some reps from Dermalogica, Valentino and Benefit. Met the stunning Chantel Guertin (editor at TheKit.Ca) and walked away with a goodie bag valued at over $100- yippee!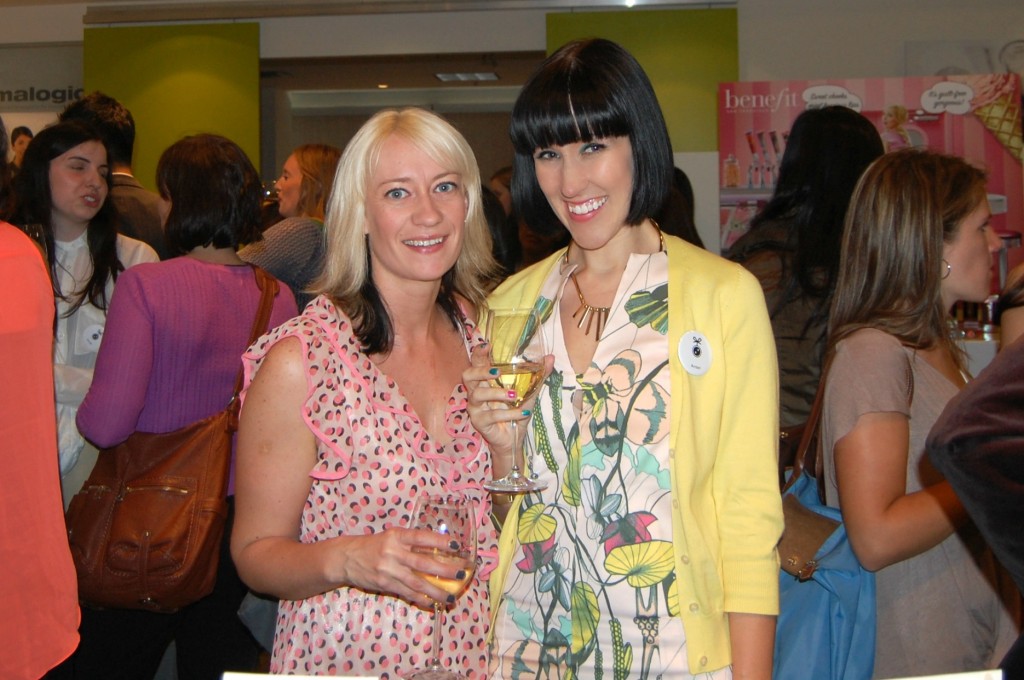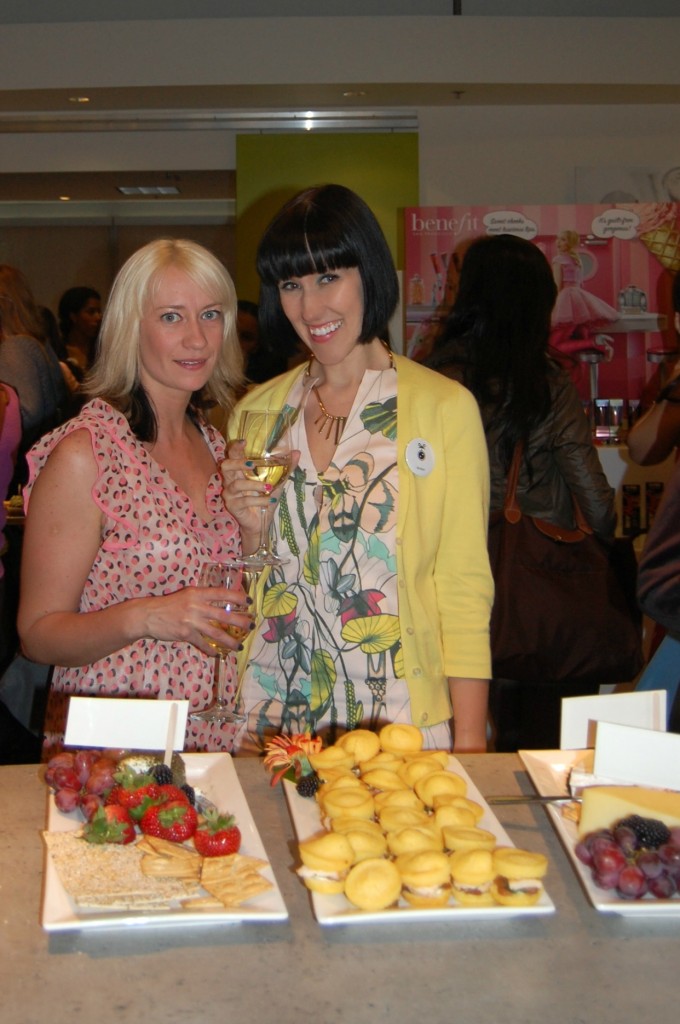 We're great at finding the wine & food!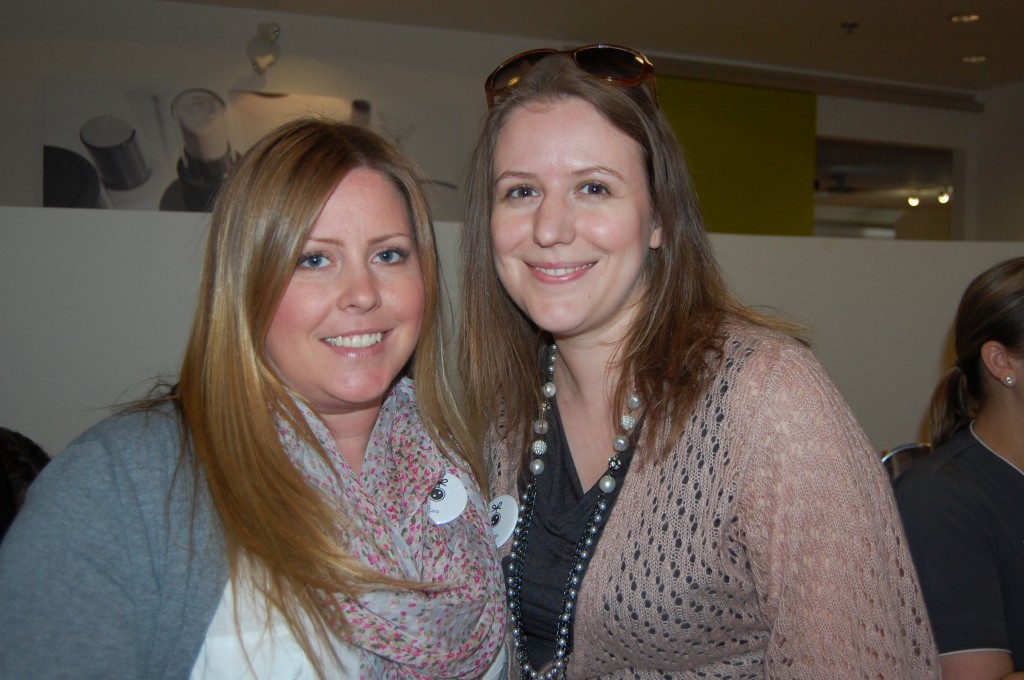 New friends and bloggers- check out CityGirl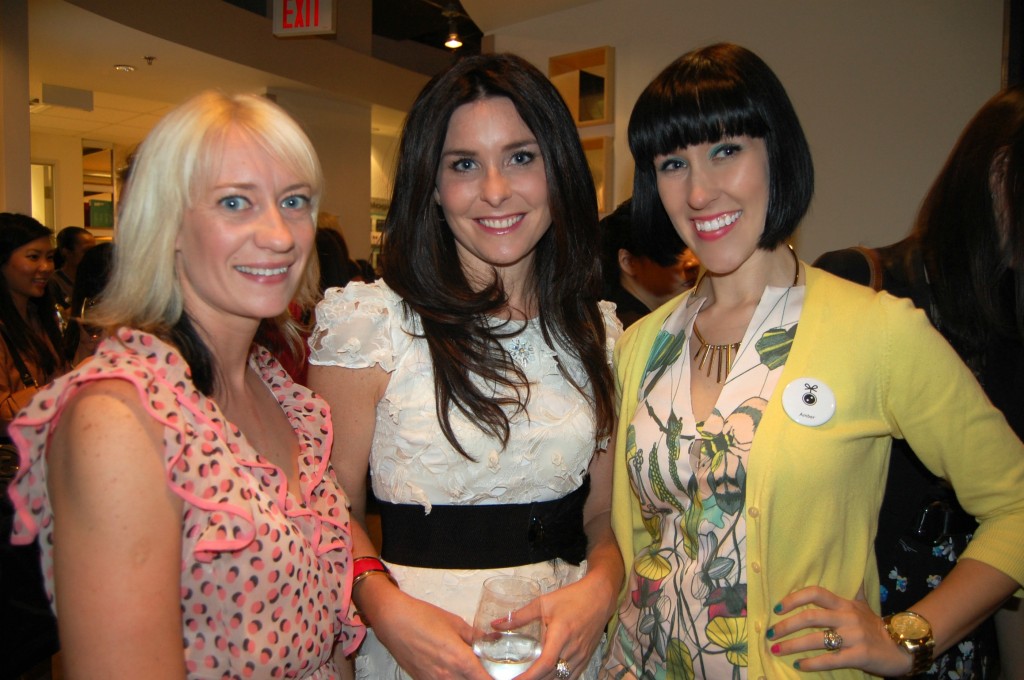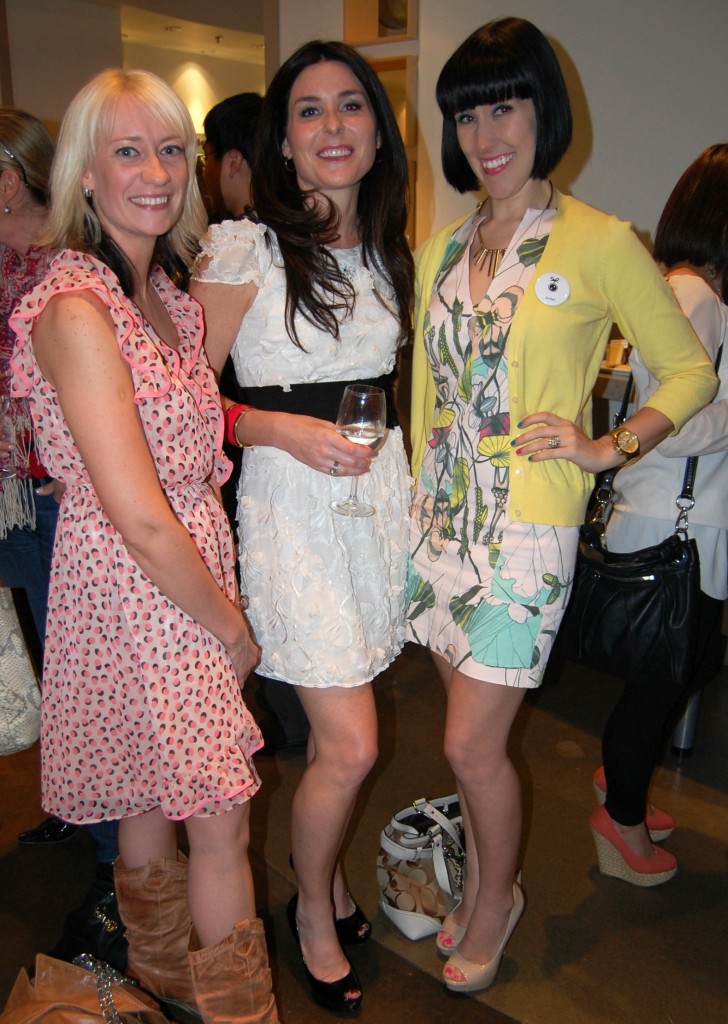 Highlight of the night was getting the chance to chat (and photo op) with the oh so pretty Chantel Guertin, Editor-at-Large at TheKit.ca & a regular on the Marilyn Denis Show. She has also worked & appeared in Elle Canada, Elevate Magazines, Sweetspot.ca & TVGide.ca. As if that's not enough, she's the best-selling author of 2 books, "Stuck in Downward Dog" and "Love Struck". She is even more stunning in person, one of the sweetest people I've met in a long time.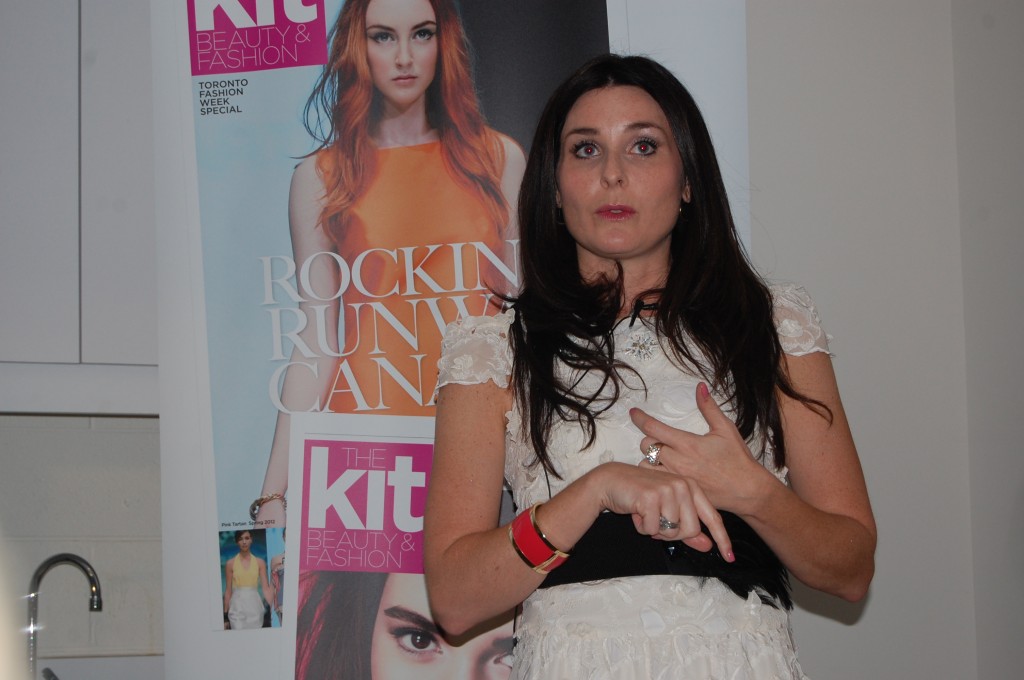 Chantel's Top 10 Beauty Trends for Summer 2012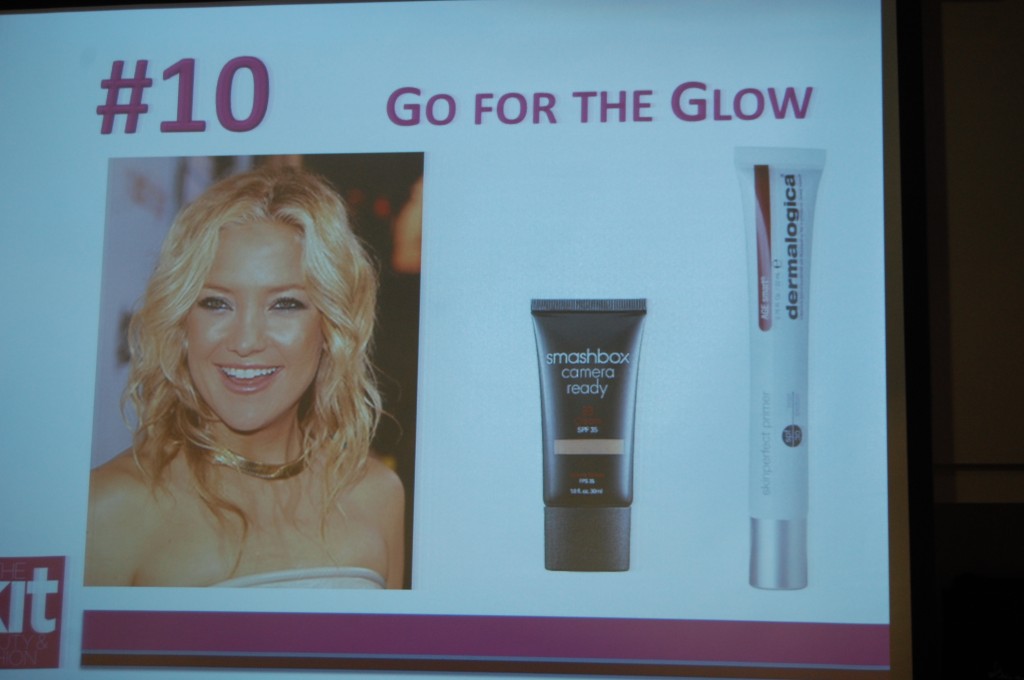 Flawless, Glowing Skin
Tip: Look for a B.B. cream that contains SPF and comes in various shade options
Try: Smashbox Camera Ready BB Cream SPF 35, Dermalogica Age Smart SkinPerfect Primer SPF30
Cream Blush
Tip: Cream blushes hydrate the skin and make it look dewy, rather than drying it out the way a powder blush can. Use a synthetic brush to apply cream blush (they don't absorb liquids the way natural bristles do). Dab one side in the pot, then sweep back and forth on skin using both sides of brush.
Try: Sephora Collection Double Contouring Cream Blush, M.A.C Cremeblend Blush, Maybelline Bouncy Blush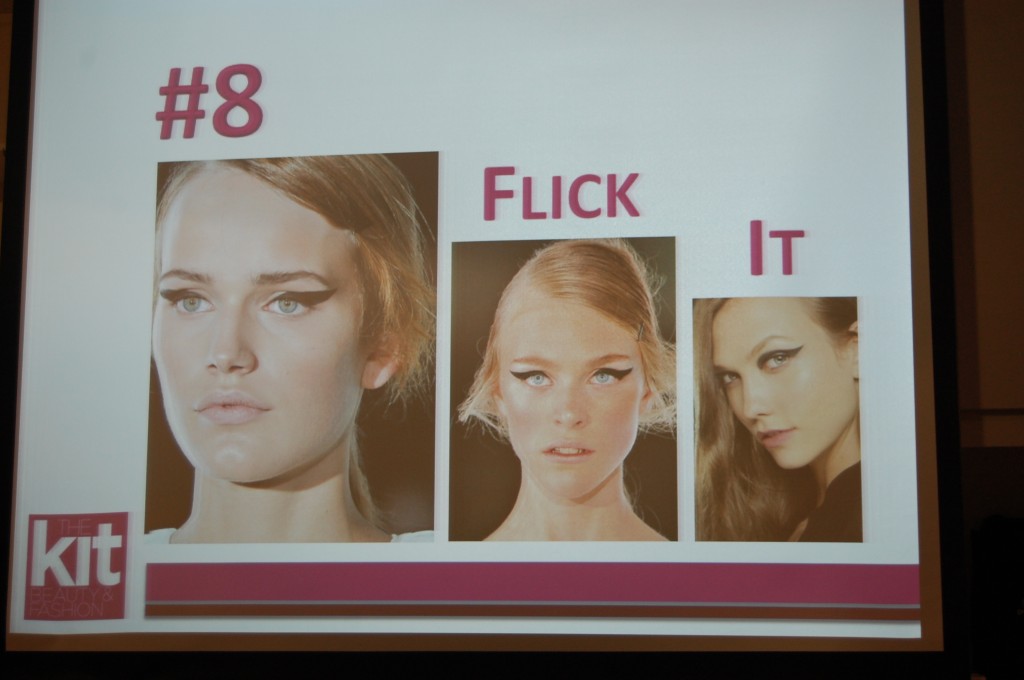 Winged Eyeliner
Tip: A liquid eyeliner will give you more precision than a pencil. Look for a "wet-to-dry"eyeliner – it goes on wet but then dries into a powder.
Try: Essence I Love Glam Powder Eyeliner & Eyeshadow, Benefit Cosmetics Magic Ink Jet-Black Liquid Eyeliner.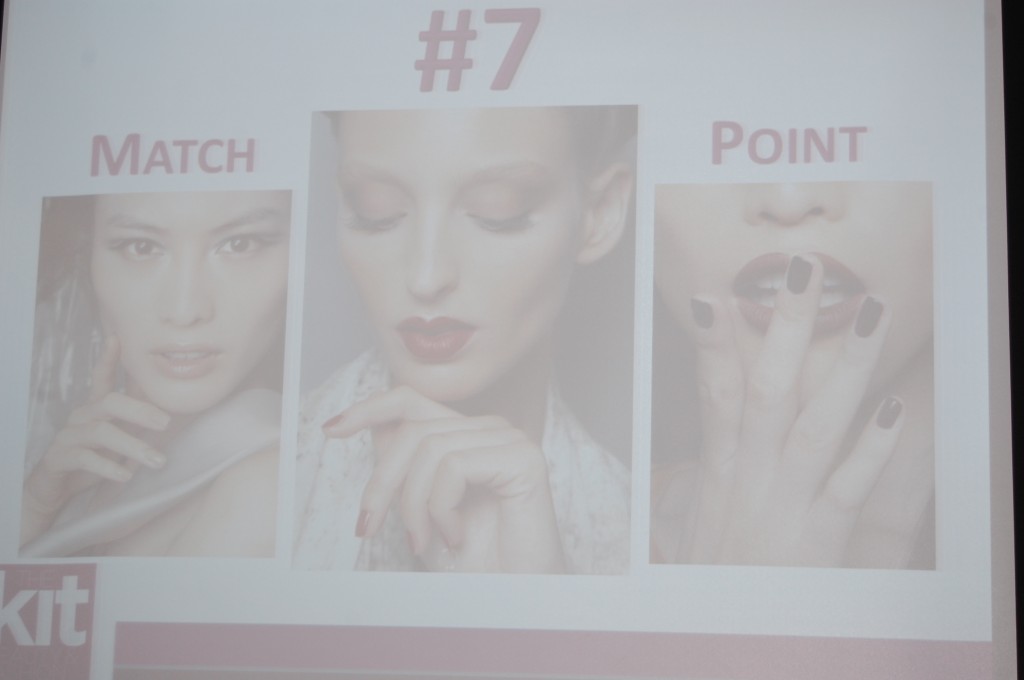 Matching Lips & Nail Colour
Tip: Test the lipstick on the back of your hand to see if the shade works as both a lip colour and nail colour. When choosing a neutral, make sure it's at least two shades darker than your skin tone.
Try: M.A.C Fashion Sets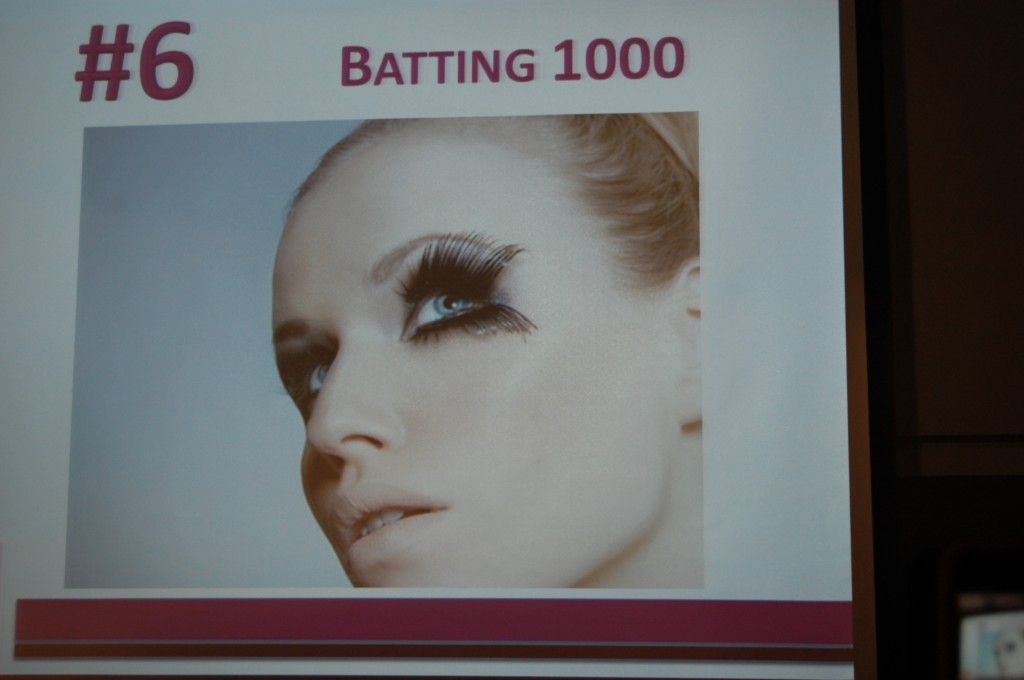 Luxe Lashes
False lash tip:Start with accent lashes, which just add length and lashes to your outer corners. Or, trim natural-looking lashes so they cover just the outer half of your eyelid.
Mascara tip:Layer two different mascaras (a lengthening & a volumizing) to get your best results.
Products to try: Benefit Cosmetics They're Real! Mascara, Stila Glamoureyes Mascara, Ardell Accents Lashes, Quo Half Lashes, Talika Lipocils Expert, Latisse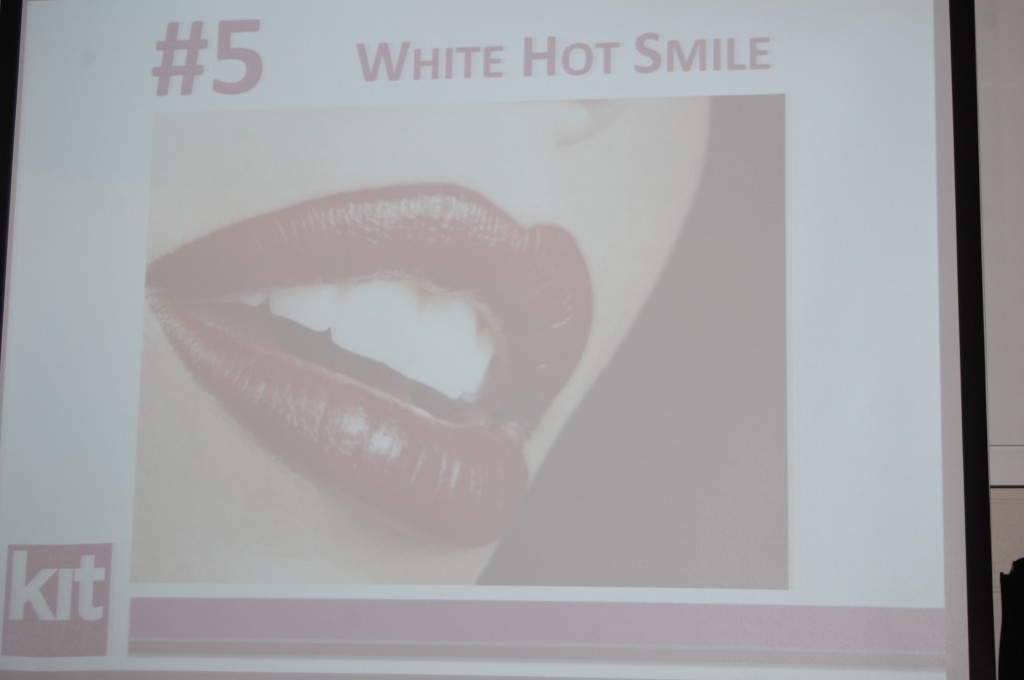 White Teeth
Tip: If you have sensitive teeth, opt for an ionic whitening system, which won't cause sensitivity, and whitens teeth from the inside out, so the results last longer.
Products to try: Luster Premium White 7 Toothpaste, Crest 3D White 2-Hour Express Whitestrips, Tanda Pearl Ionic Teeth Whitening System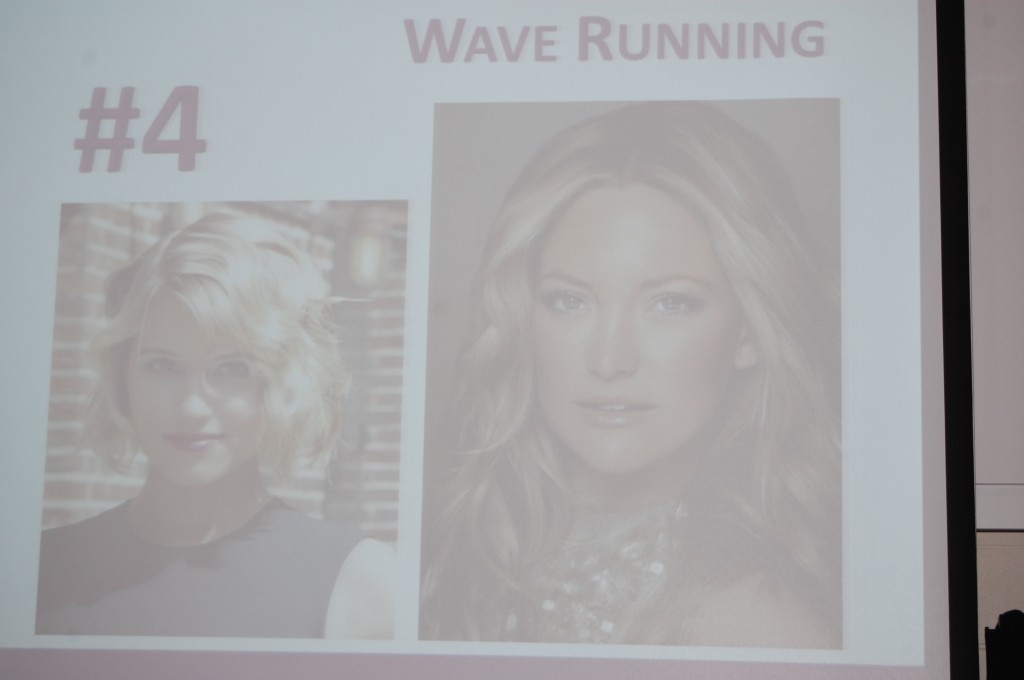 Great Waves
Tip: Section and clip your hair before you start curling it. Wrap hair around barrel rather than clamping it to avoid kinks and unnatural-looking ends.
Products to try: Conair Infiniti Curling Wand Styler, Rowenta Curl Active, Goody Select-A-Curl Adjustable Rollers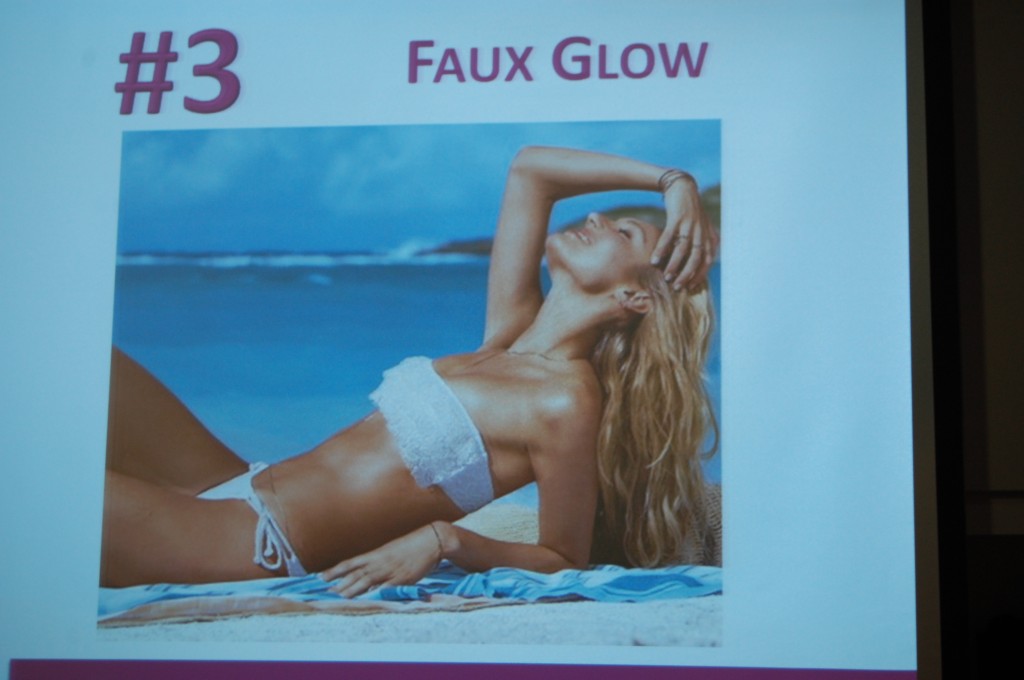 Faux Glow
Tip: Exfoliate your entire body before applying self-tanner to get rid of dry skin (which the self-tanner will adhere to and turn darker than the rest of your body).
Products to try: Dermalogica Exfoliating Body Scrub, St. Tropez Self-Tan, Victoria's Secret Beach Sexy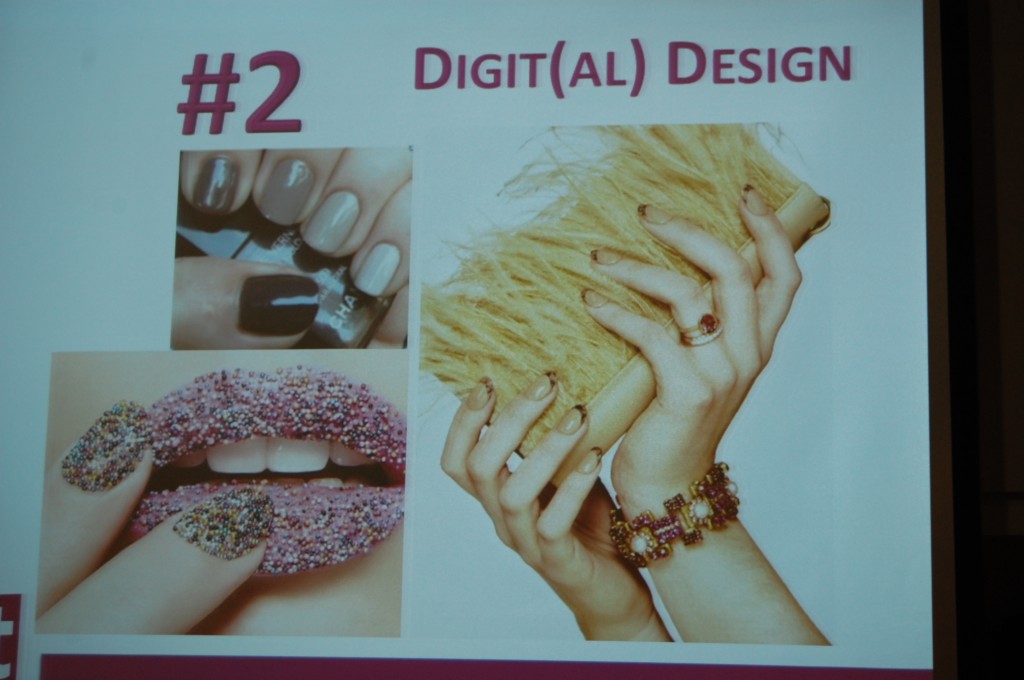 Nail Art
Tip: Wash your hands thoroughly, then wipe them with nail polish remover to ensure they're completely clean before applying nail stickers.
Products to try: OPI Pure Lacquer Nail Apps, Sally Hansen Salon Effects, imPRESS Press-On Manicure by Broadway Nails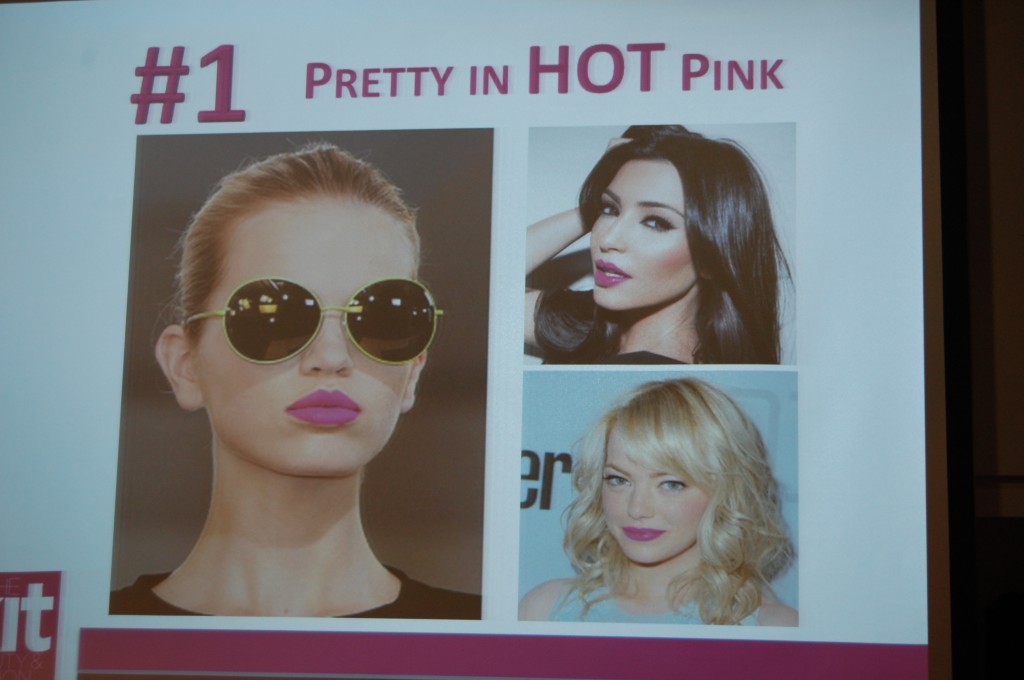 Hot Pink Lips
Tip: If you're fair, try pinks with bluish-red tones. If you're medium-toned, try deep pinks. If you're olive, dry dark pink with purple tones and if you're dark, go for super-pigmented lipsticks.
Products to try: Revlon Super Lustrous Lipstick in Fuchsia Fusion, CoverGirl Lip Perfection Lipstick in Fairytale, Benefit Full Finish Lipstick in Pillow Talk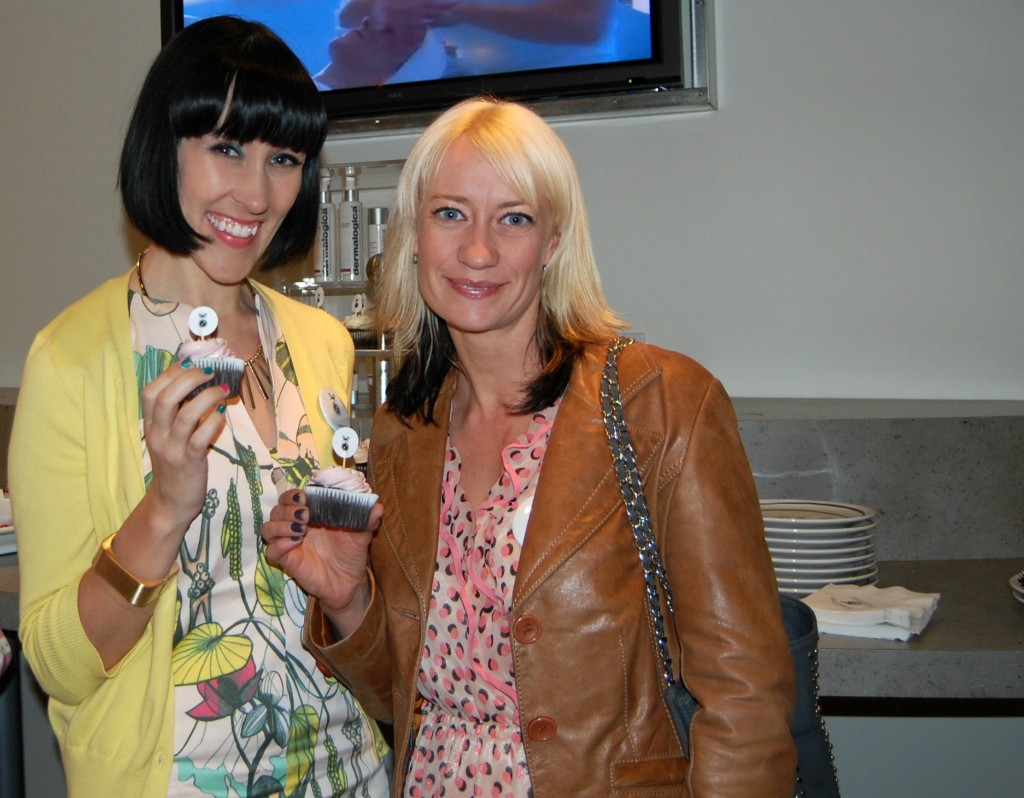 Yummy Cupcakes!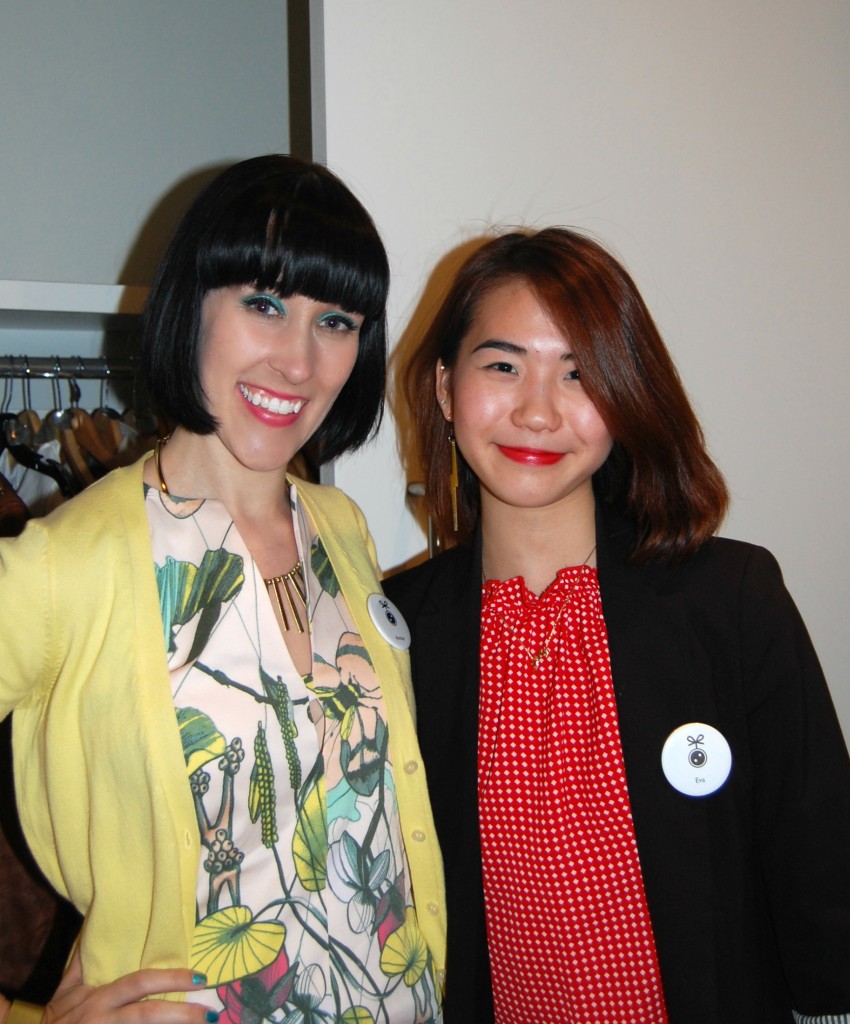 The beautiful Eve from Loose Button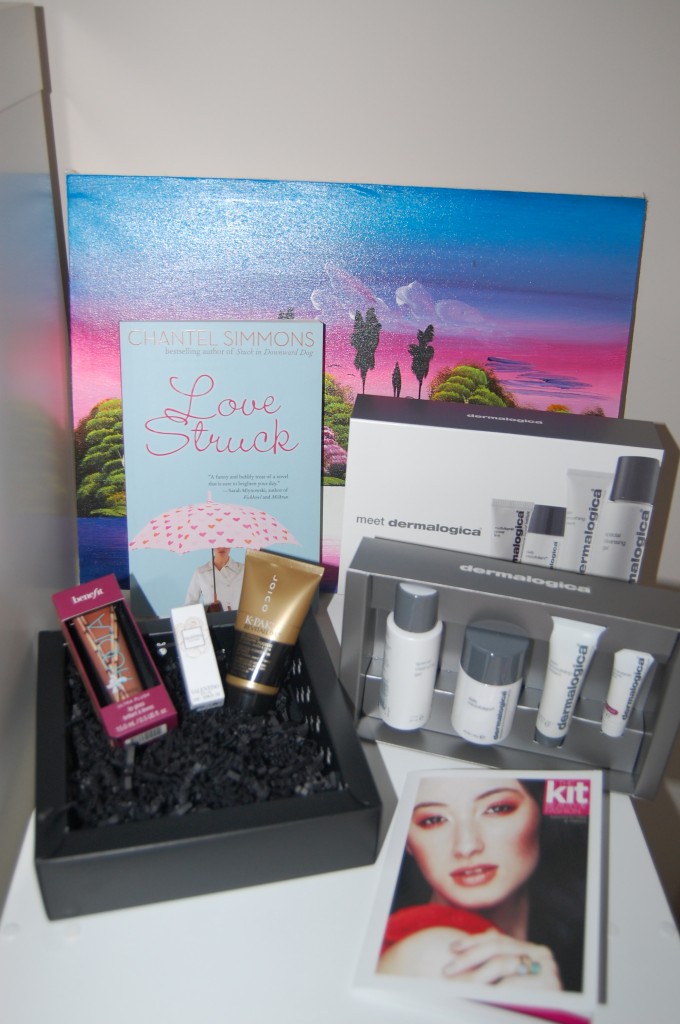 Every guest walked away with a goodie bag filled with amazing products valued at over $100. We each got a Dermalogica Kit, a Luxe Box and a signed copy of 1 of 2 Chantel Guertin's Books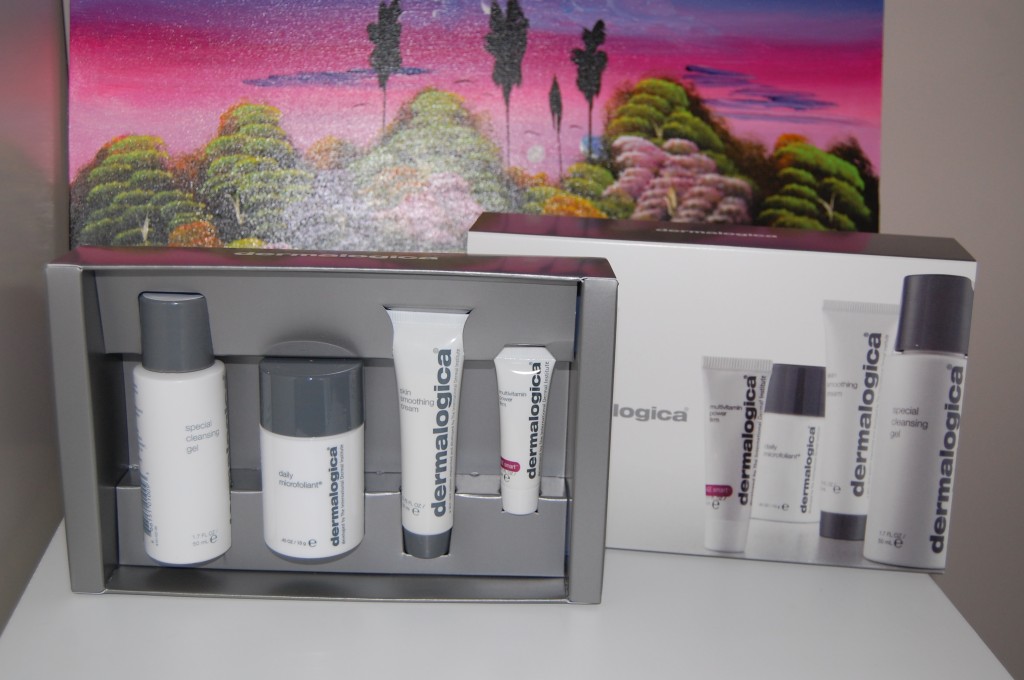 Dermalogica Kit valued at $68
Special Cleansing Gel- 50ml
Daily Microfoliant- 13g
Skin Smoothing Cream- 22ml
MultiVitamin Power Firm- 5ml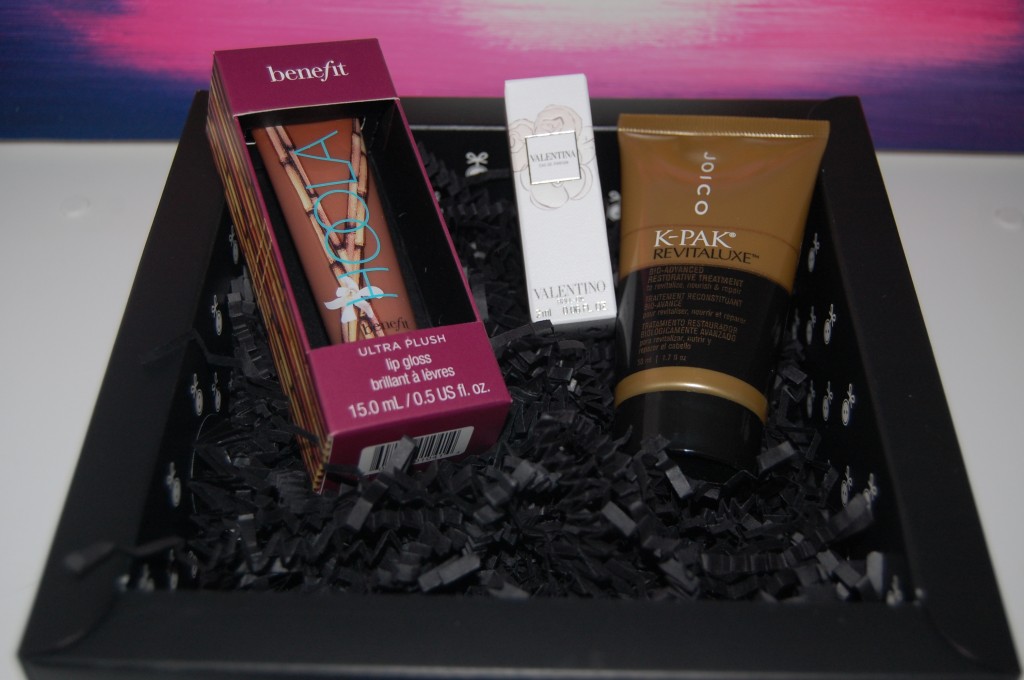 Luxe Box valued at $30
Valentina by Valentino Eau De Parfum- 2ml ($4)
Full size value is $96 for 50ml
K-Pak Revitaluxe by Joico Treatment- 50 ml (7.65)
Full size value is $23 for 150 ml
Full size Ultra Plush Gloss by Benefit ($18)