Designed by Tom Bachik
Tom Bachik, a former L.A. skateboarder and graphic artist is now the hottest nail artist in Hollywood working on Jennifer Lopez, Beyoncé and Victoria Beckham, to name a few. This season he wants all women to have red carpet nails at home with 8 new L'Oreal Paris Colour Riche Nail Press-Ons in avant-garde designs. Nails are a true expression of each person's personality and own unique style, so this summer whether you want to channel your inner vixen or wear a classic, couture-chic look, Tom has a trendy design for you.

L'Oreal Paris Colour Riche Nail Press-Ons are an affordable way to express yourself, whether you want to be glamorous, edgy or classic, you can effortlessly create an artistic design on your nails within seconds. Simply clean and wash hands, select the correct size of press-on nail for each finger, apply adhesive stickers (slightly smaller than your nailbed) and apply the press-on nail overtop. It couldn't be easier. I actually applied these beautiful mirrored press-ons in the car on the way to Toronto in a matter of minutes. It's ultra-fine and flexible resin adapts perfectly to each nail shape, making it a breeze to apply. Each set is non-damaging, non-abrasive and self-adhering, which requires absolutely no glue. Instant beautiful nails that last up to 7 days and are easy to remove, these are my type of nails. I love that they simply just peel off with no nail polish remover needed.

L'Oreal Paris Colour Riche Nail Press-On are Canadian excusive nail art that comes in 8 new styles designed by Tom Bachik himself. Available now at your local Shoppers and mass market retailers for $14.99 each for a set of 24.
L'Oreal Paris Colour Riche Nail Press-On in 208 Mirror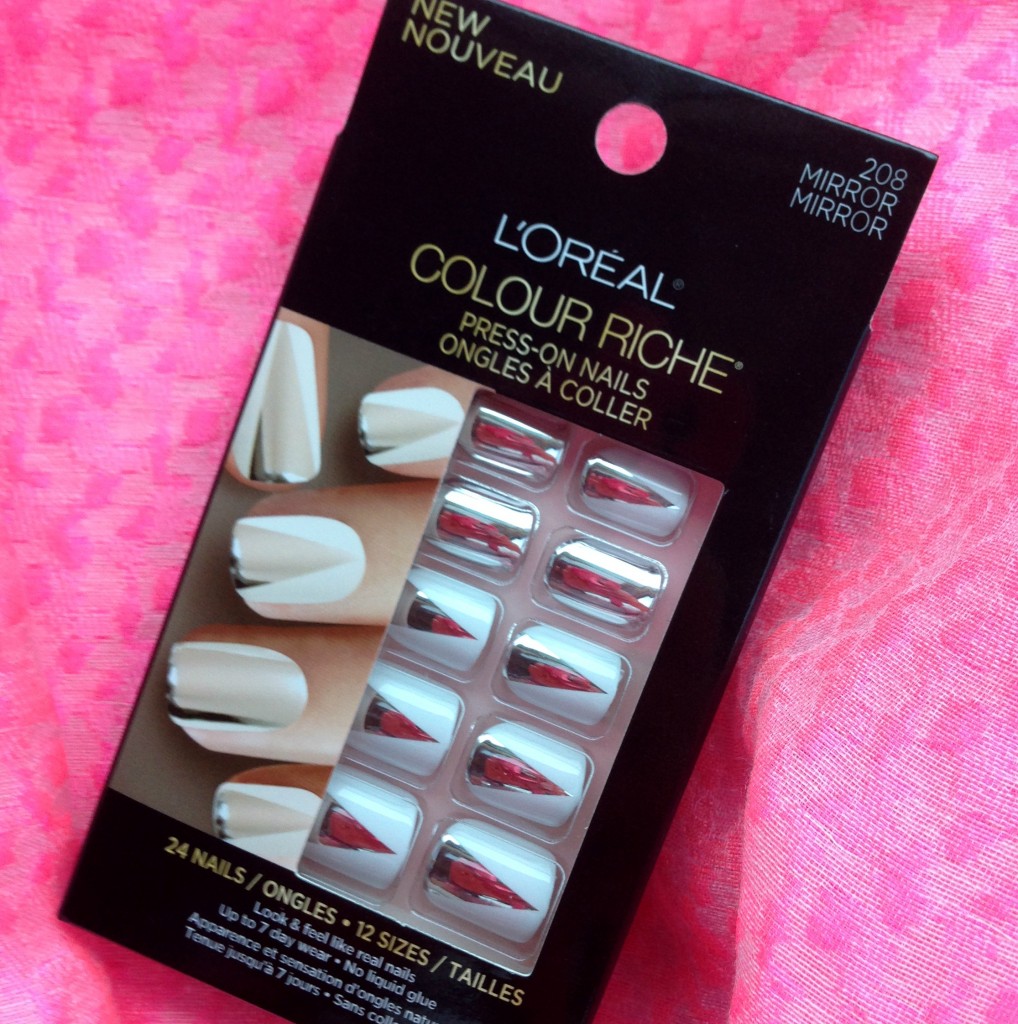 L'Oreal Paris Colour Riche Nail Press-On in 203 Pardon my French