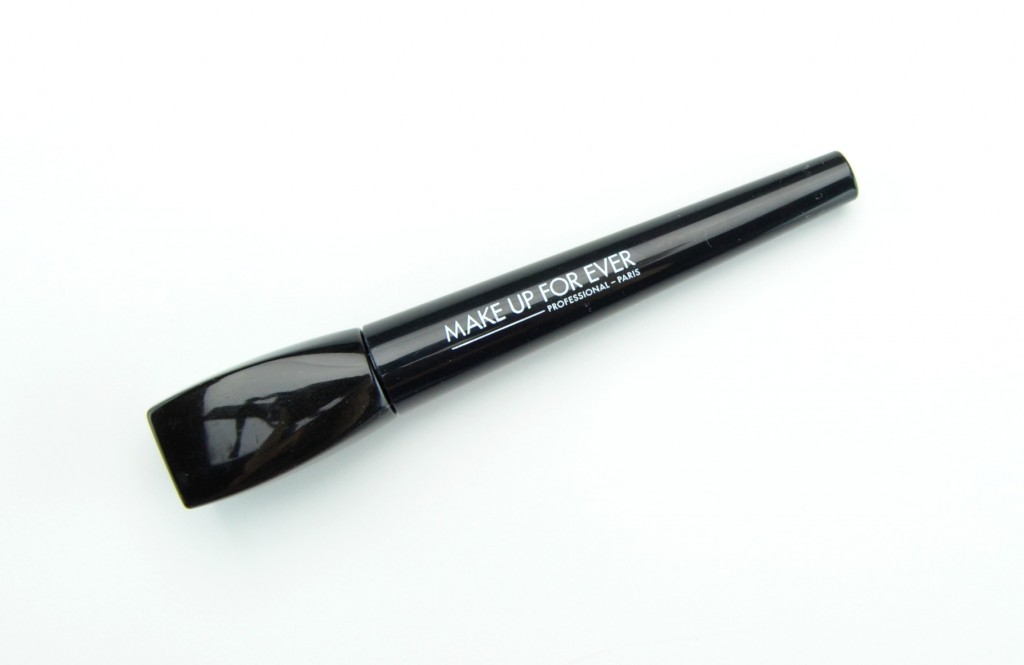 Go beyond black

Make Up For Ever Ink Liner features a flexible, calligraphy felt tip pen which helps to provide precise lines in a single swipe. Whether you want ultra-fine, thin, natural lines or bold, dramatic lines and everything in between, this skinny liquid liner will help you achieve multitudes of looks, with ease. It's extremely rich, highly pigmented, truly opaque black formula produces intense, super matte finish in seconds for a flawless look that lasts. It has a quick drying, long-wearing, transfer-proof formula that lasts until you're ready to remove it. It dries almost instantly and helps to define the eyes with jet-black lines.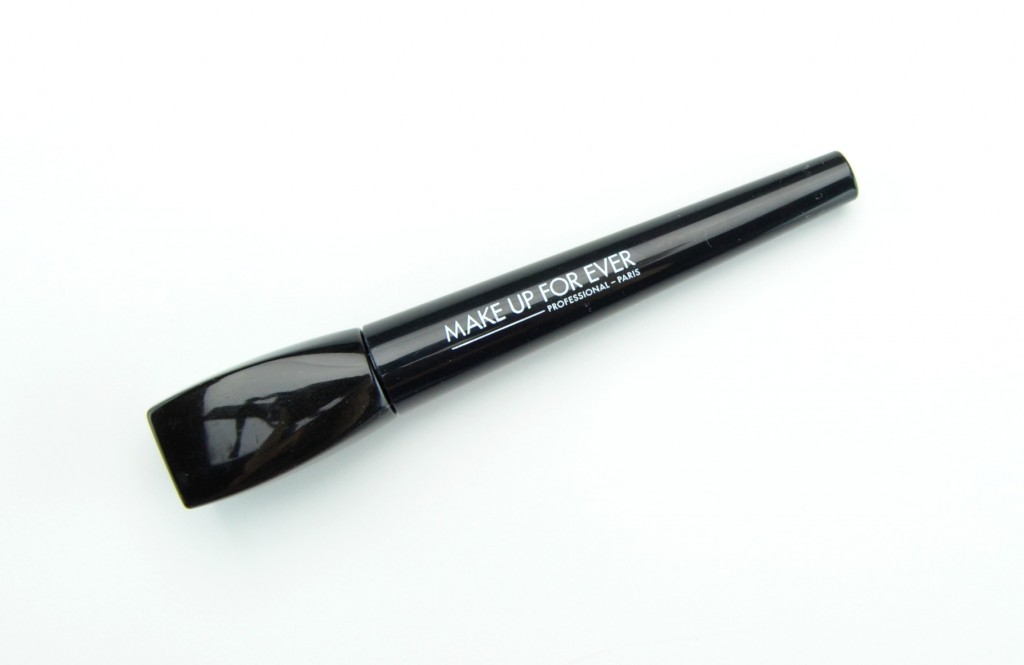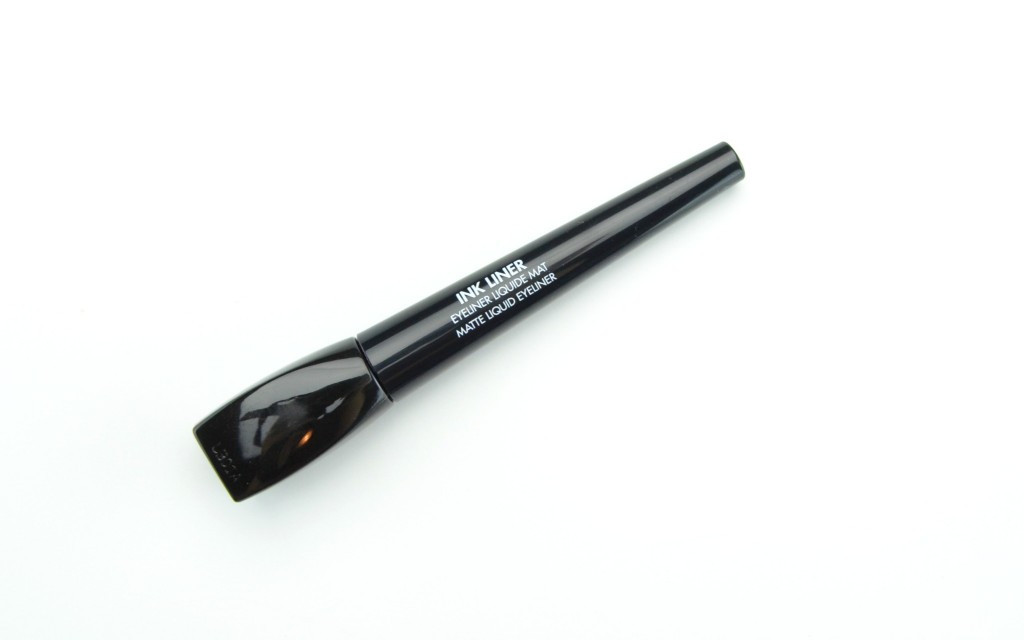 The new Make Up For Ever Ink Liner couldn't be easier to use, although it may require a little practice. Simply dip the felt tip pen into the bottle and lightly glide it across the lash line. It's smooth and creamy texture never pulls, tugs or skips on the skin, just a smooth, clean line every time. It sets within seconds so you never have to worry about it transferring onto the upper eyelid. Just perfectly bold, black, matte lines.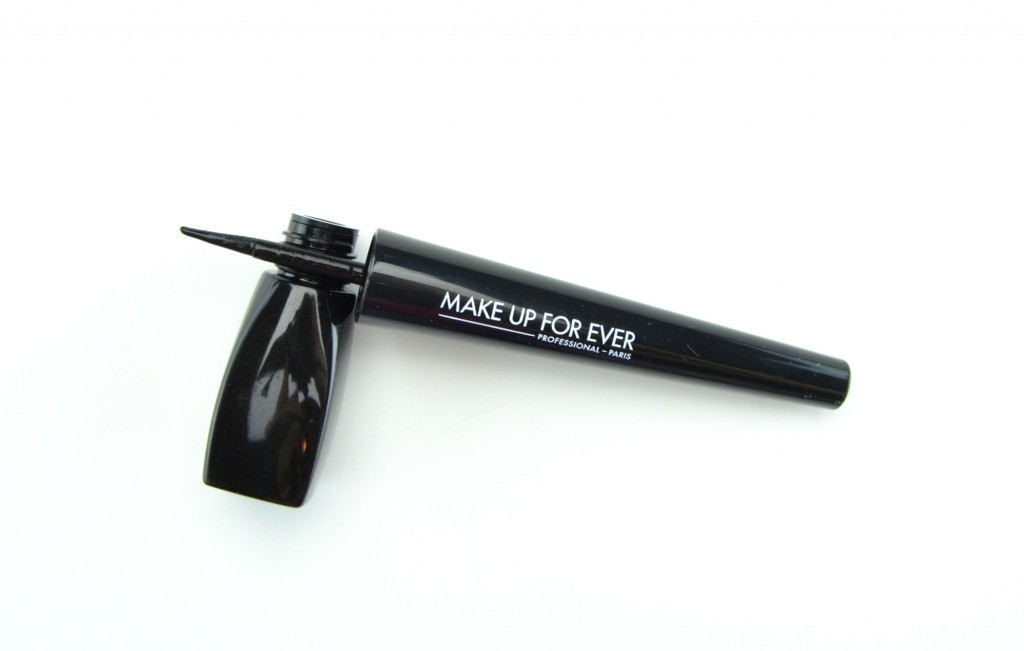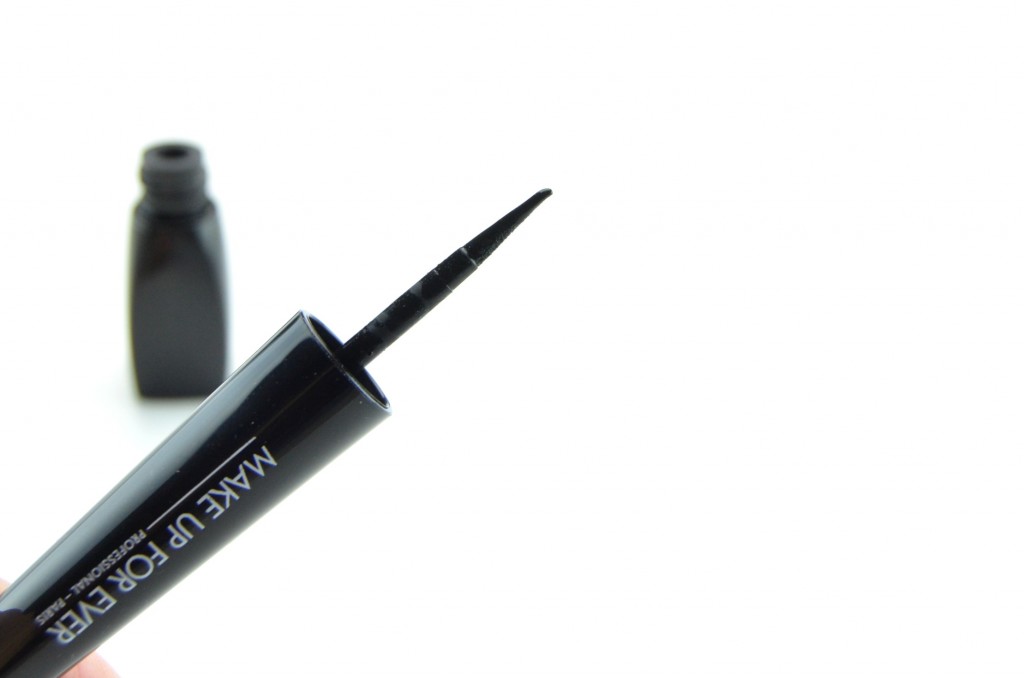 Although the Make Up For Ever Ink Liner allows you to create precise lines with ease, it does take some time to get used to. If you're not a professional makeup artist, you'll need practice. I don't have much experience with liquid liners, they scare me and are usually a lot more fussy and messy then pens. The more I use this ink liner, the more I like it (and better I get). I still find it a lot harder to use than my fave Make Up For Ever Artist Liner, but the extremely black matte finish and its detailed fine lines has me coming back for more. Its flexible tip can create both a thick and thin line, depending on your preference and also gets in between every single lash to give the appearance of thicker, fuller lashes, even without mascara. It doesn't claim to be water-proof, but it doesn't smudge, budge or flake throughout the day. It stays put the entire day and night and you'll actually need a fairly good makeup remover to remove it. It retails for $27.