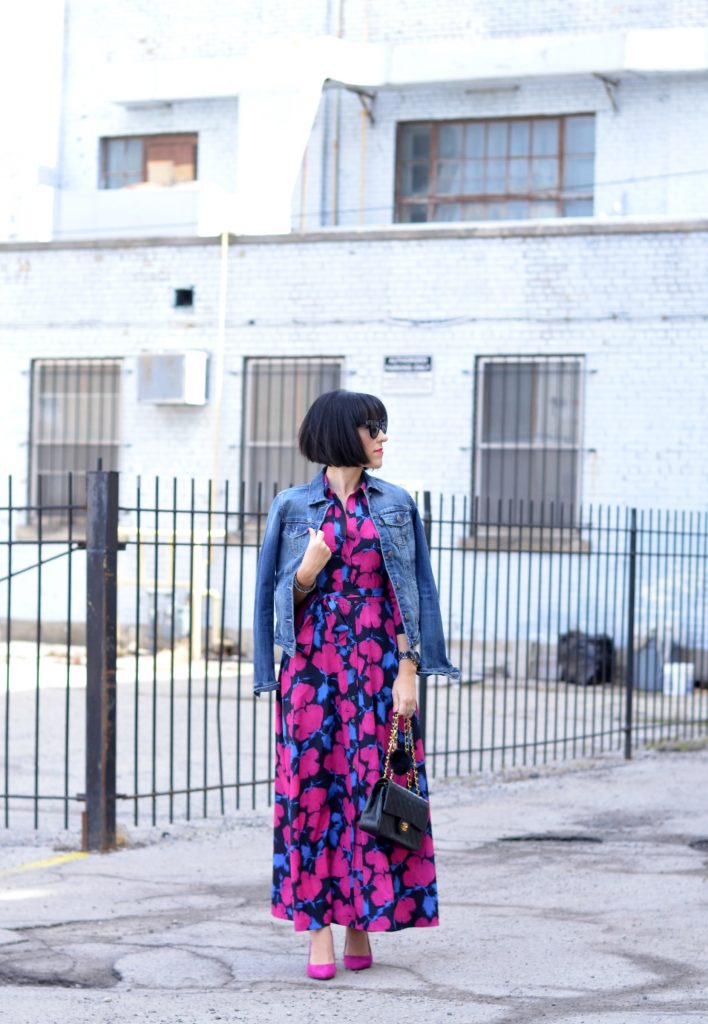 Banana Republic Floral Dress
Spring is officially here. It was a high of 32 in London today and my flowers are finally starting to bloom. both in my garden and in my closet. Floral designs are always huge for spring, but this year its on overload. You can't turn your head without seeing a pant, skirt, dress or top done in a bold bouquet of colours. From soft pastels to bright neon, this girl, romantic and dainty print is here to stay.
I honestly think floral prints are so easy to style. The print speaks for itself, so you don't need to accessory that much. It can be mixed and matched, or worn on its own, either way, it can instantly update your look. Pair it with stripes for a bold statement, or keep it safe with your favourite neutrals, possibilities are endless.
This Banana Republic dress is a lot of print, and the fuchsia pink makes it even louder. If you're looking to tone it down and make it more daytime appropriate, toss on your fave denim jacket or chic bomber jacket to help draw some attention from the bold print. Adding a layering piece also keeps it current and trendy.