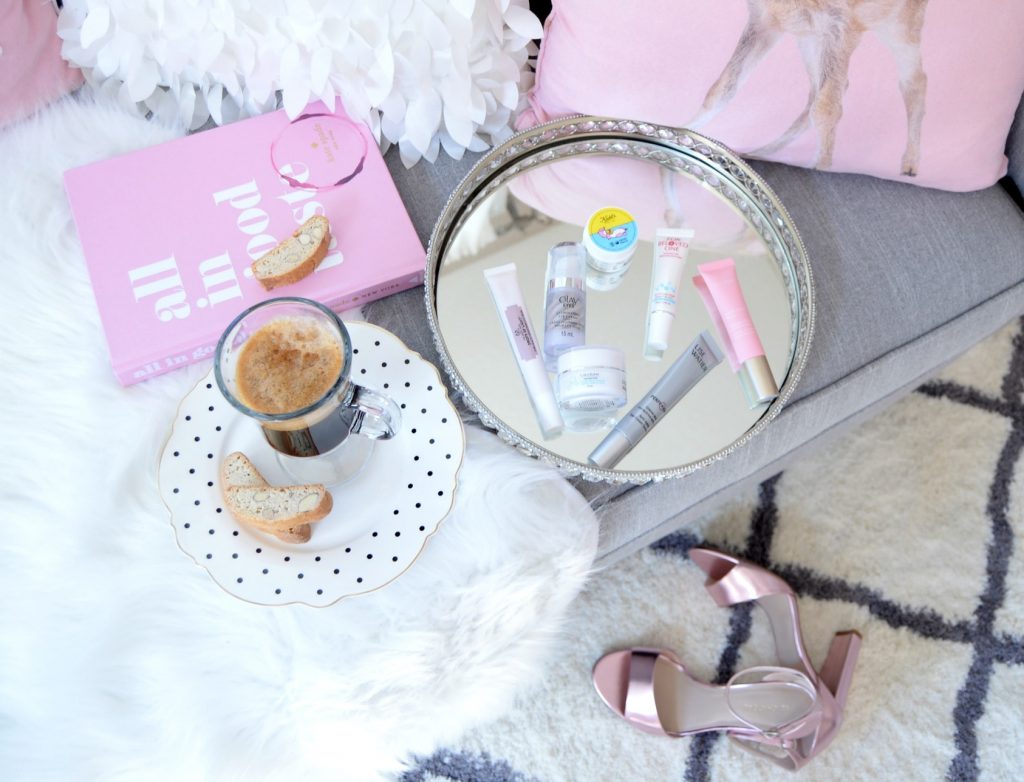 Before your head hits the pillow in the evening, or before you have your morning sip of coffee, it's important to apply an eye cream. For years, I thought eye creams were just a more expensive moisturizer in a smaller package, when in fact they tend to be thicker and more hydrating than other creams. The skin around your eyes are extremely fragile and more delicate than the rest of your face, so it's important to take extra special care of that sensitive area. Thinner skin is prone to dryness and quicker to show age and fatigue than the rest of our bodies. Constant movement from our eyes also causes the appearance of fine lines and wrinkles to develop quicker. Let's not forget about those pesky dark circles and puffiness caused by lack of sleep and fluids that collect under our eyes.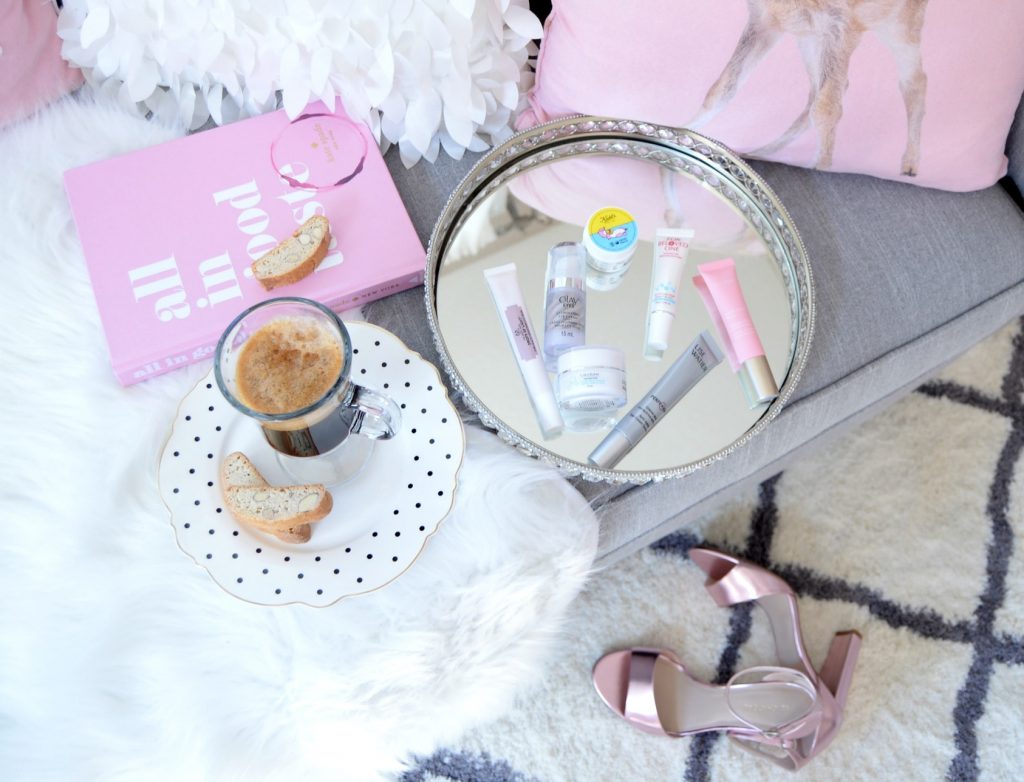 Eye creams are formulated with richer, thicker and more powerful ingredients and are targeted for delicate skin around your eyes. They usually contain more oil than your traditional moisturizer and feature active elements to help with problem areas. I've been busy testing out some of the best eye creams at every price point for my readers. If you're looking to improve your skin's condition and achieve a healthy under-eye area… keep reading.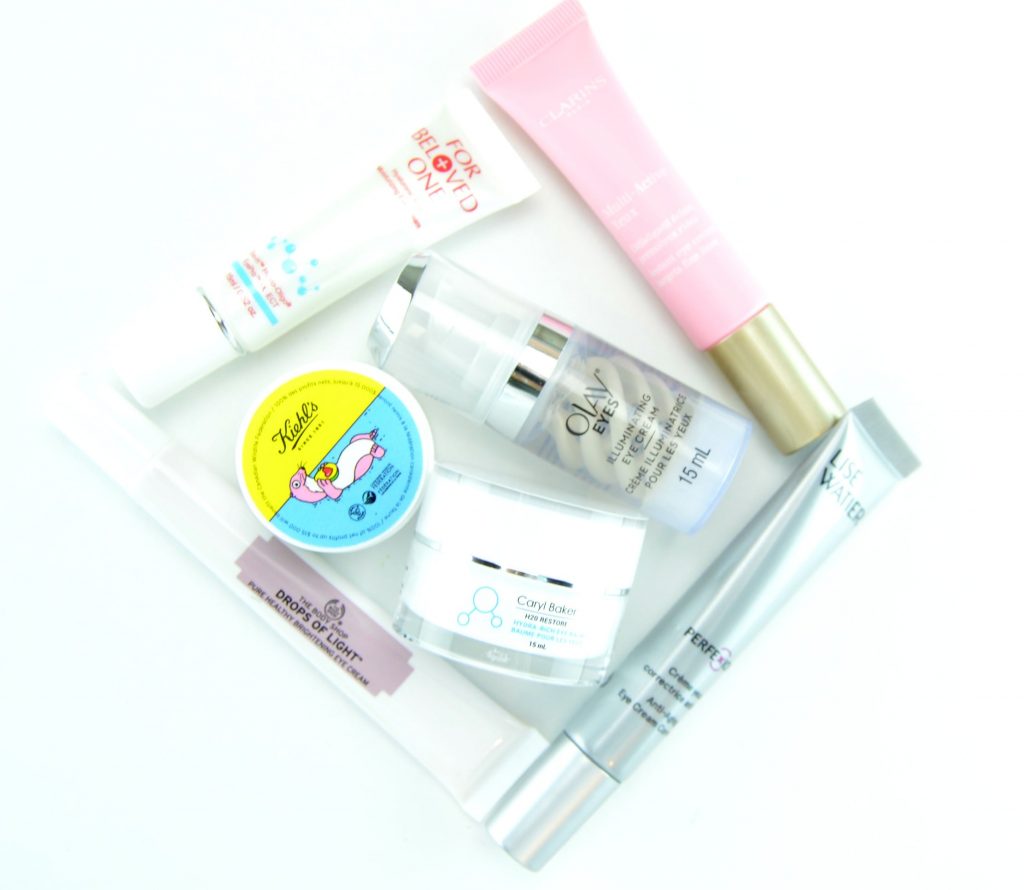 Caryl Baker Visage H2O Restore Hydra-Rich Eye Balm is actually on sale right now, making it the most affordable eye cream on my list. Any product that features hyaluronic acid is going to provide you with extra moisturizing and hydrating benefits, thanks to its ability to hold up to 500 times its own weight in precious moisture. This anti-aging cream also contains vitamin E, grapeseed, avocado, olive and argan oil, to help nourish and fight off free-radicals. Its highly-concentrated formula instantly boosts moisture loss, improves elasticity and revives skin tone. Its incredibly lightweight, gel-like texture immediately absorbs into the skin, reducing puffiness and dark circles around the eye. It seems to help with collagen production, providing a soft, smooth, radiant, natural glow that's bright, calm and hydrated the entire day. It retails for $32 for 15ml.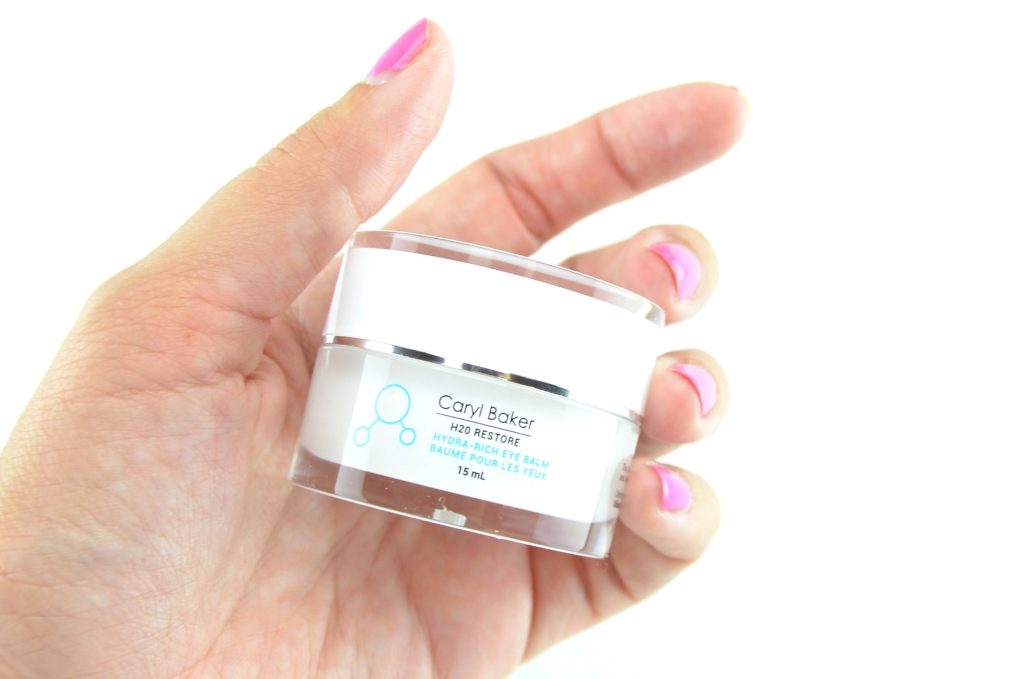 Didn't get enough sleep last night, try the new The Body Shop Drops of Light Pure Healthy Brightening Eye Cream. This lightweight eye cream features both red algea extract and vitamin C to help brighten the skin around the under-eye area for a healthier, more radiant appearance. It also contains ash bark extract to help with firmness and reduce under eye bags, perfect for those mornings you wake up with dark shadows under your eyes. Its soothing and energizing ingredients help to keep the eye area calm and balanced, so no one will know you didn't get enough sleep the night before. It instantly helps to soothe, de-puff and reduce dark circles with only the smallest amount. It retails for $32 for 15ml.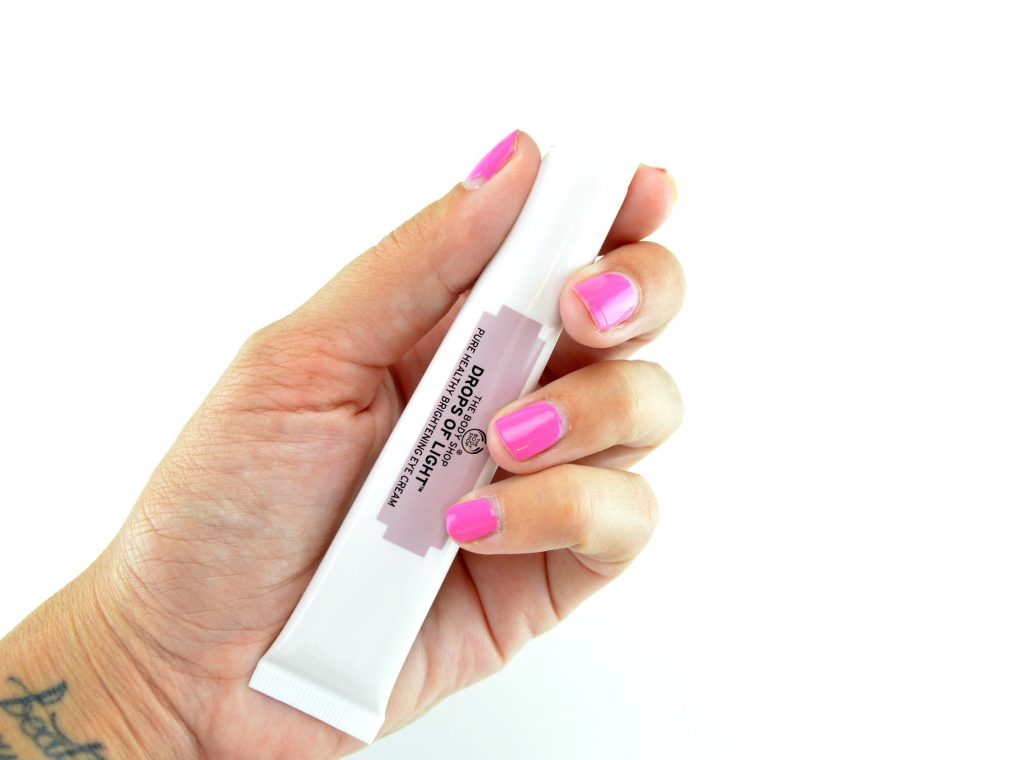 If you're on a budget, the drugstore is an excellent place to start. Olay is well known for their amazing skincare selection and the new Olay Eyes Illuminating Eye Cream for Dark Circles Under Eyes is amazing. It's an excellent budget buy with beneficial ingredients and a dual-swirl formula to not only help hydrate the skin, but deposit light-reflecting pigments for a more radiant finish. It deeply nourishes the under-eye area for a smoother, softer appearance in as little as one week. If you're looking for moisture with a subtle luminous shine, you'll love this. It also helps to reduce the appearance of dark circles for a youthful and healthy glow overtime. It retails for $33.95 for 15ml.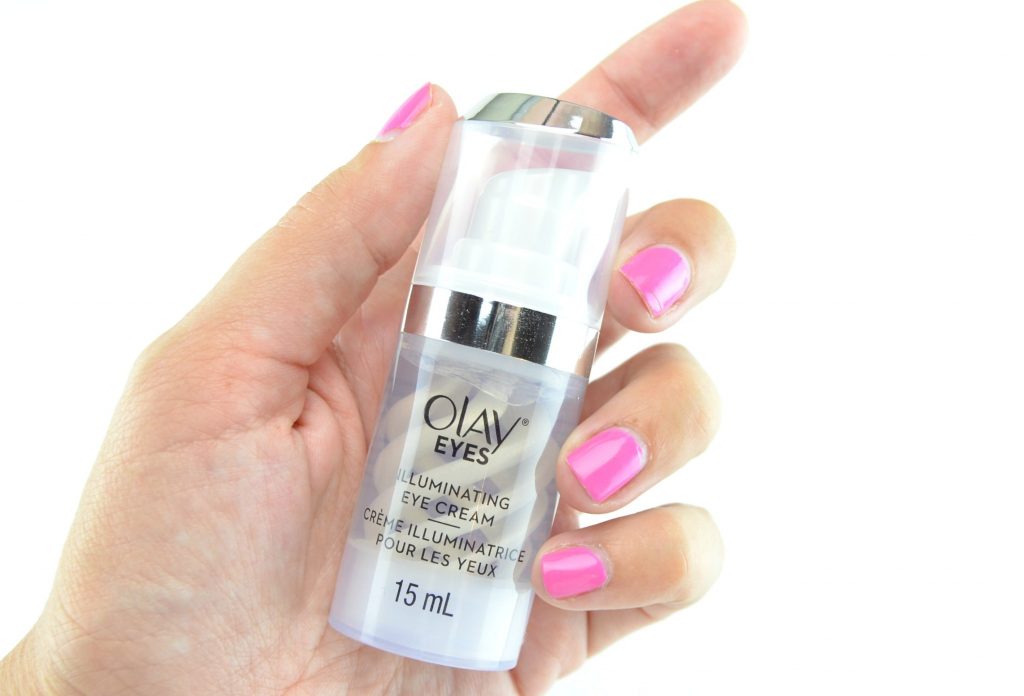 Looking to give back, while taking care of your skin, try the Kiehl's Limited Edition Creamy Eye Treatment with Avocado. Each year the brand teams up with the Canadian Wildlife Federation to donate 100% of the net profits to help support our wildlife friends. It features a highly-concentrated blend of three important ingredients, including avocado oil beta-carotene and shea butter that all helps to moisturize, provide antioxidant benefits and deeply hydrate the skin. It's created to instantly restore skin's suppleness and improve overall appearance. Its rich and creamy formula instantly melts into the skin. Once the warmth of your fingers heat up the cream, it turns into a buttery consistency that glides across the skin with ease. It absorbs within a few short seconds and doesn't feel thick, greasy or oily, perfect for under makeup. It feels incredibly lightweight and comfortable the entire day and provides about 12+ hours of moisture. It retails for $38 for 15ml.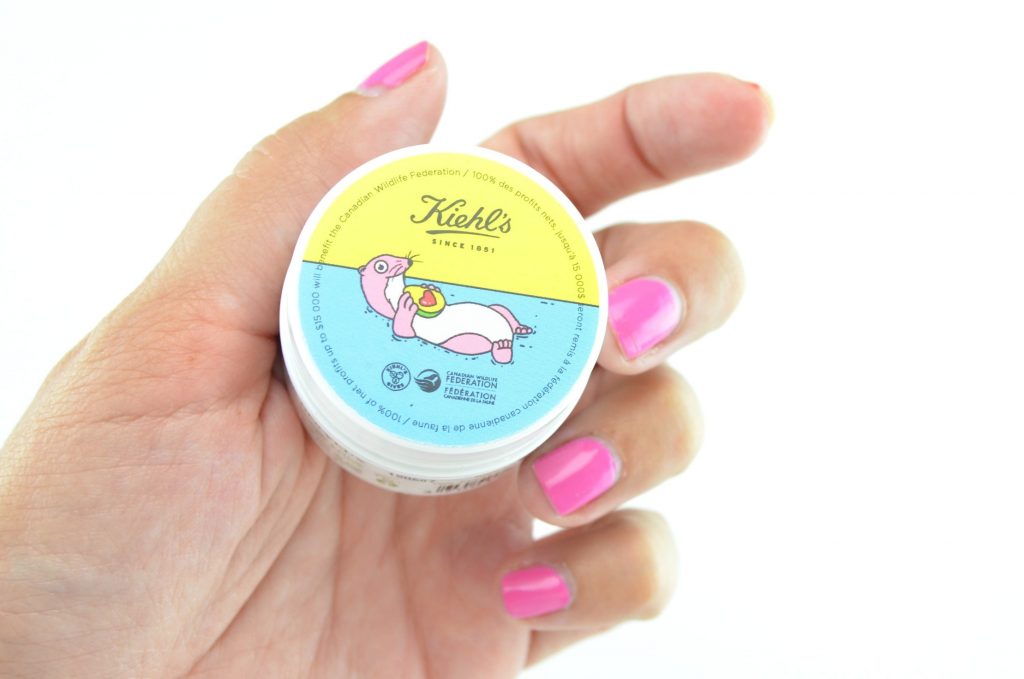 Looking for an all-in-one eye cream, try the new Clarins Multi-Active Yeux designed to fight wrinkles, dark circles and puffiness. This instant eye reviver targets fine lines and dryness, thanks to its unique cryo-metallic tip and active ingredients. Not only is it formulated with illuminating pigments, to help revives and brighten the eyes, its innovated metal applicator has a slight cooling effect to help de-stress and de-puff tired eyes. Its gel to cream texture soothes, refreshes and instantly moisturizes the skin, while blurring the appearance of fine lines. I've been keeping it in the refrigerator, as it helps to keep the applicator extra cool and chilled. I use it first thing in the morning to not only help re-puff the skin, but to nourish and hydrate it as well. It retails for $45 for 15ml.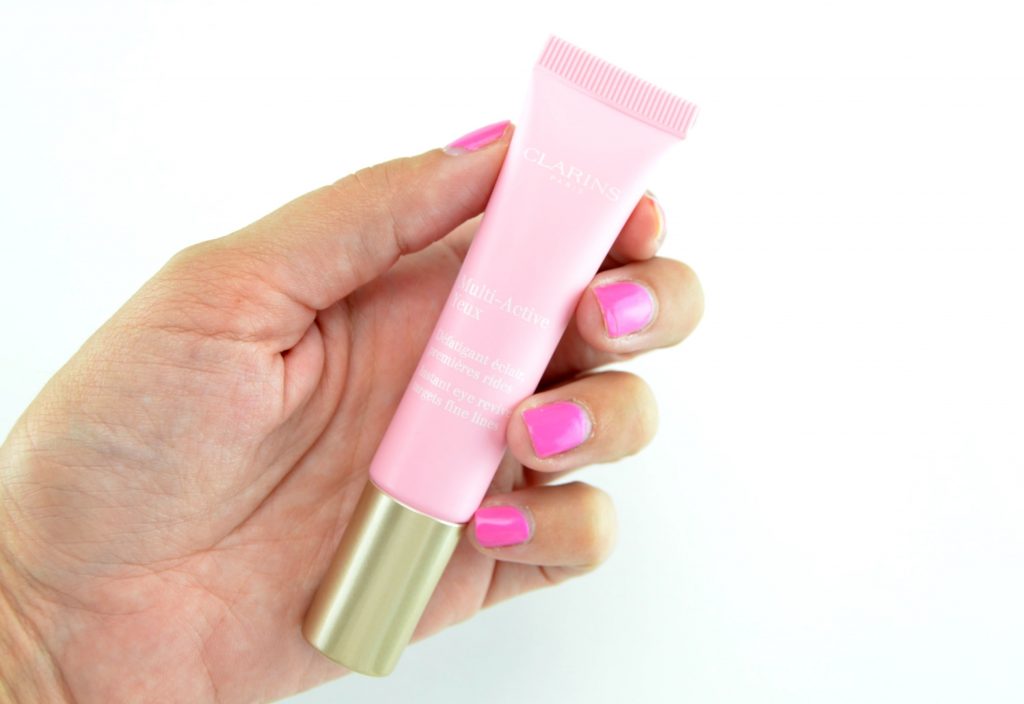 The new Lise Watier PerfeXion Anti-Aging Eye Cream Corrector features innovated and revolutionary cosmetic drone technology that releases active ingredients exactly when and where it's needed. This helps to effectively reduce the appearance of fine lines and wrinkles for a natural glow that's radiant and youthful. It also contains vitamin C to boost luminosity and lentil extract to refine skin texture overtime. It features a completely weightless formula that applies and absorbs into the skin immediately. It doesn't interfere with the consistency of your foundation, nor does it sting or irritate the eyes. It instantly hydrates the skin and keeps it soft and smooth throughout the entire day. It offers a slight cooling sensation that helps with puffiness and gives the illusion of a well-rested appearance. It retails for $49 for 15ml.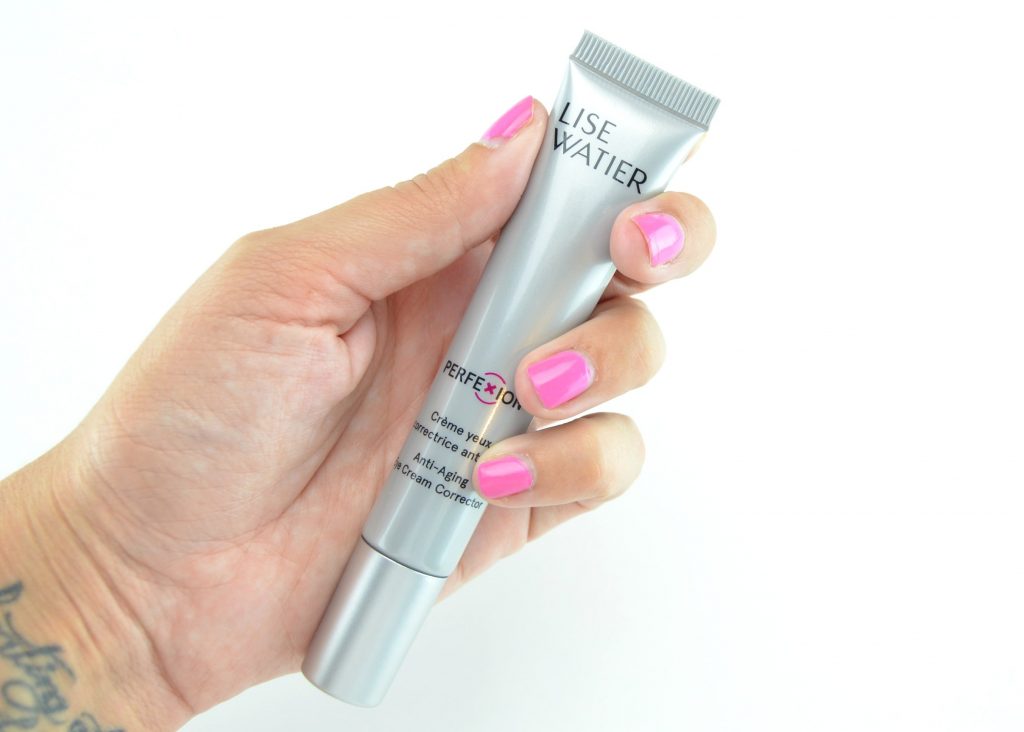 If you're looking to splurge, try the new For Beloved One Hyaluronic Acid Moisturizing Eye Cream. It's formulated with hyaluronic acid, one of the best ingredients when it comes to hydration. Its unique, lightweight, almost watery texture feels more like a serum than a moisturizer, but does an amazing job at nourishing and moisturizing the skin. It helps to provide a slight cooling effect, which helps with puffiness and dark circles. It captures, replenishes and retains moisture for upwards of 48 hours. Skin is left feeling supple, yet firm. The cream helps to brighten, awaken and refresh tired looking eyes in matter of seconds. It's the perfect eye cream for morning as it promptly de-puffs the eye area to keep them looking fresh and alert the entire day. It plumps up the skin and diminish fatigue and sallowness under the delicate eye area. It retails for $70.50 for 15ml at T&T and online at YesStyle.ca