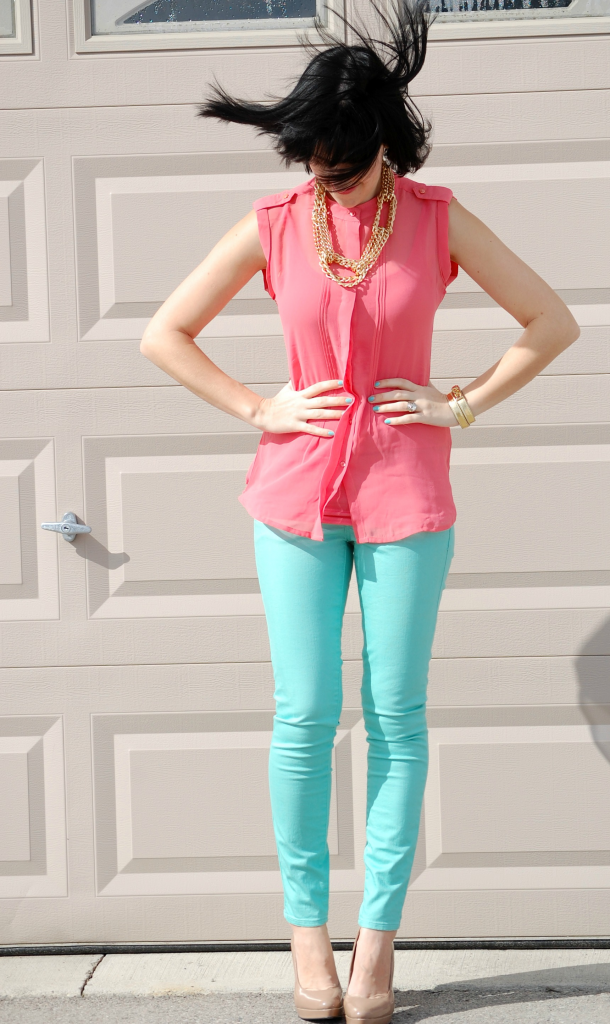 Geezy Louise its windy out.
Todays outfit is brought to you by Cocoa Jewelry, you may remember last February I showcased their Spring 2012 line (and its been shown is 57 of my daily styles since then), well I'm back with their Spring 2013 line and its better than ever!
Top- Smart Set- $35- in stores now
Necklace- Chunky Link Gold Chain– Cocoa Jewelry
Bracelet- Gold Shimmer Leather Wrap– Cocoa Jewelry
Jean- Old Navy -$20- Sept 2012
Shoes- Aldo- $60
Cocoa Jewelry is an affordable luxury accessories brand who source, design & manufacture high quality, trendy jewelry and accessories.  They want woman to feel empowered, beautiful & fierce!  You can get their exclusive collections at Shoppers Drug Mart Beauty Boutiques across Canada, TARGET Canada, the Shopping Channel or online at www.cocoajewelry.com.