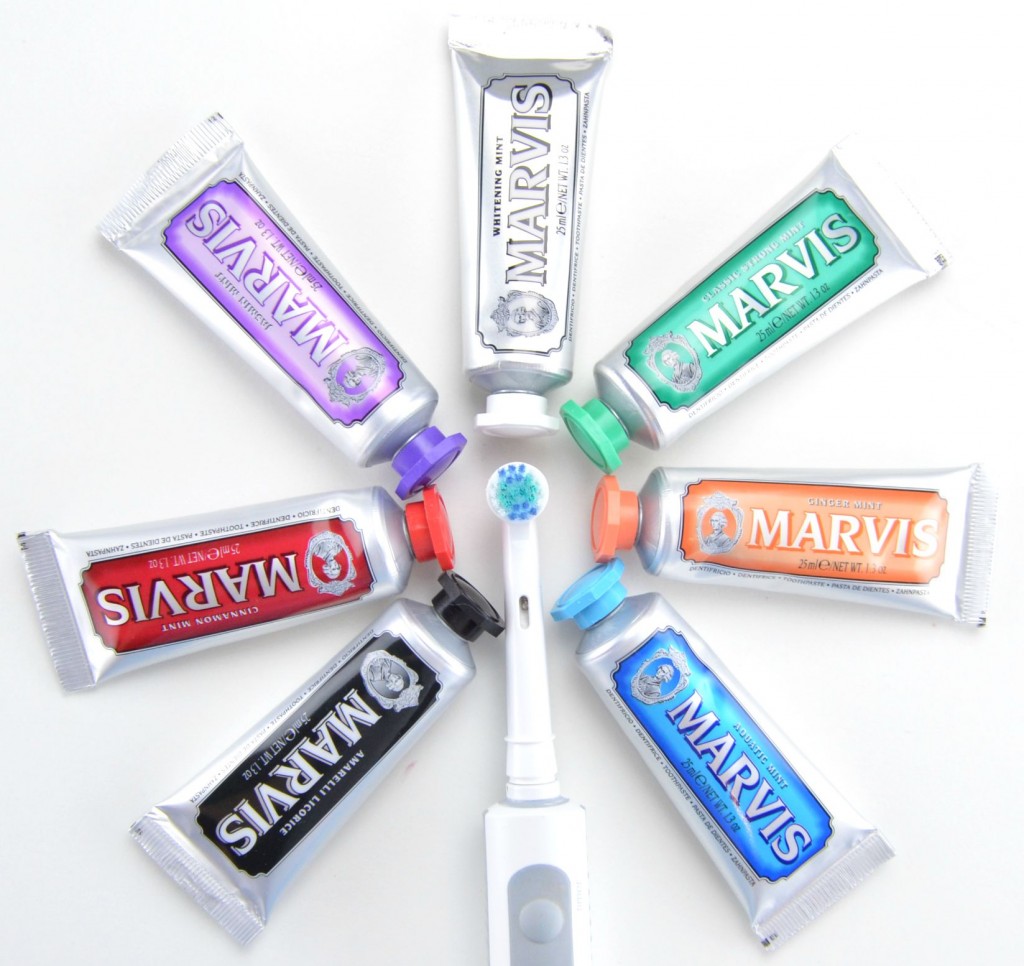 Something to make you smile
Today I'm featuring somewhat of an odd product, not unusual in the fact it's something we use daily, just a weird product to do a review on. That being said, it's something I'm sure to make you "smile". It's the Marvis Toothpaste Flavour Collection and I've absolutely fallen head over heels for this line of somewhat "designer" and luxe toothpastes.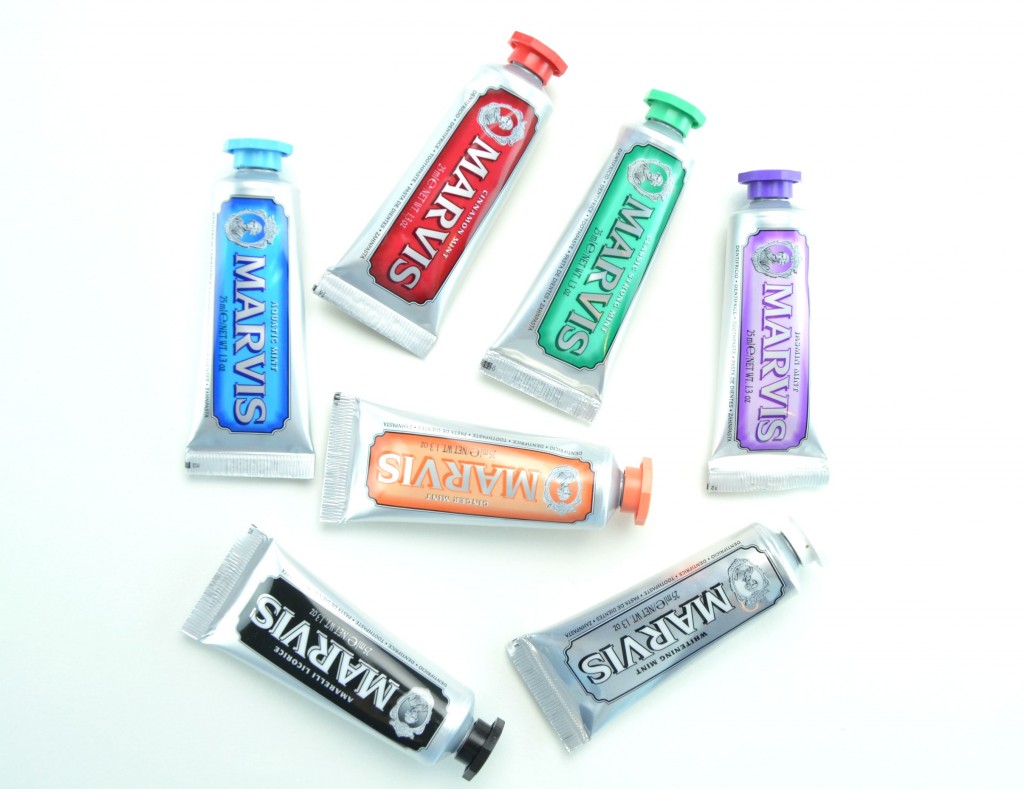 Marvis was created in Italy more than a half a century ago and was the first stain fighting toothpaste on the market, originally formulated for smokers. The lineup consists of 7 flavoured toothpastes, which go way beyond the traditional mint flavour ones. It comes in a classy and chic, yet somewhat retro packaging in bold and bright colours. It uses only natural ingredients and powered alum to help polish and remove coffee, wine, tea and tobacco stains from your teeth, all while never damaging your enamel or irritating your gums. It instantly gives that fresh out of the dentist office experience with a clean, silky smooth feeling. It has a slightly denser texture than your traditional polish, but because of its highly concentrated formula, about half the toothpaste is needed for an incredible wash. It easily coats each tooth for a rich, creamy and indulgence feeling.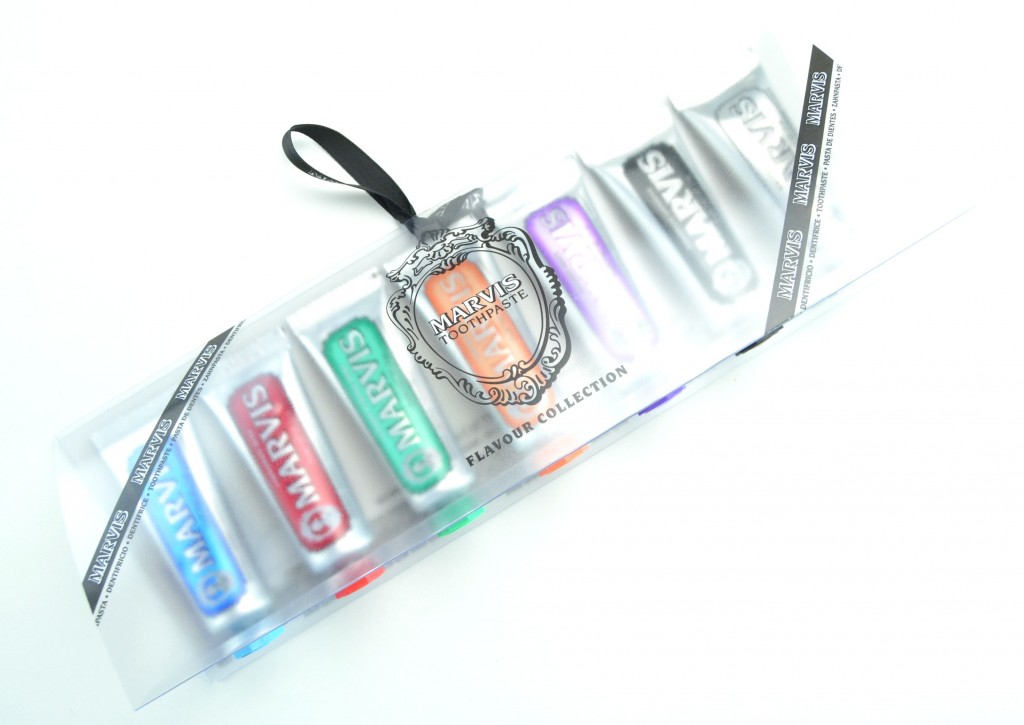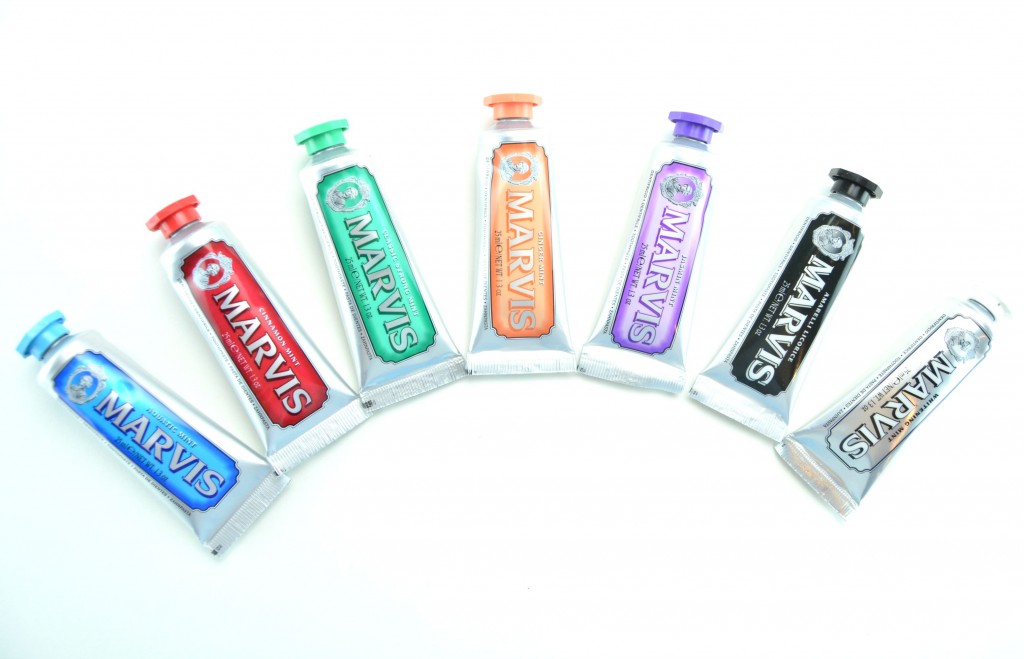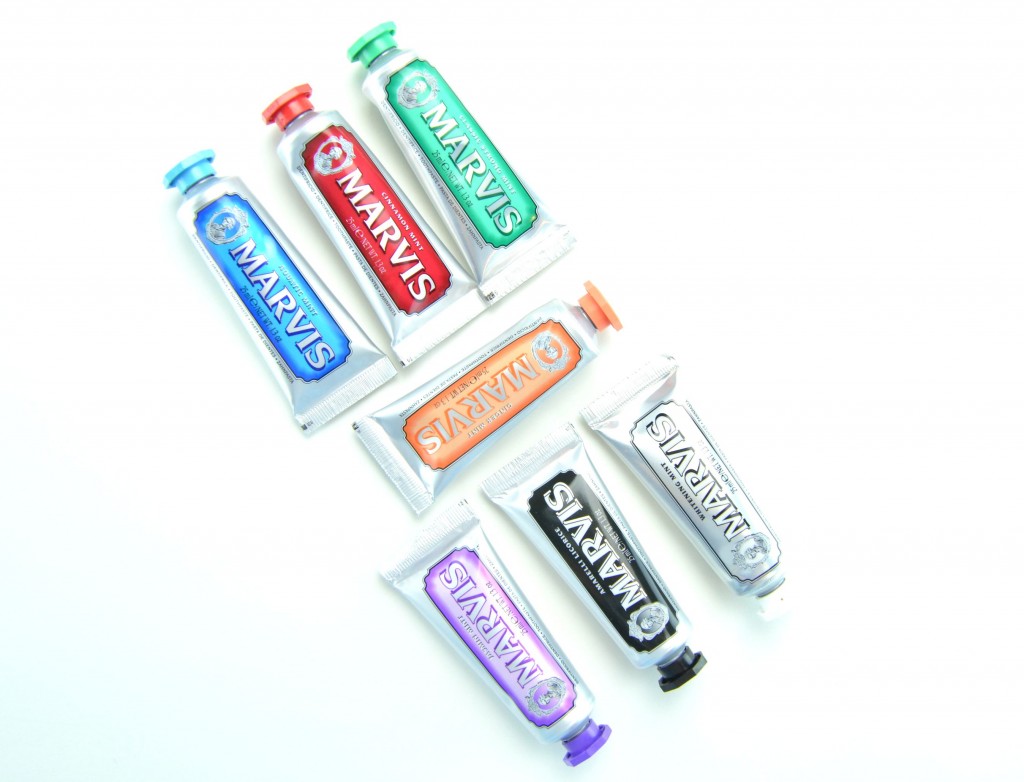 The Marvis Toothpaste Flavour Collection features all 7 flavours in travel-size squeeze tubes that are perfect for jetsetters or those looking to experiment with different flavours based on mood. You'll have a fresh and fun flavour for each day of the week, all guaranteed to freshen your breath, while leaving them pearly white. I promise you'll never be bored brushing your teeth again. It features Marvis Aquatic Mint comes in a blue tube, Cinnamon Mint in a red tube, Classic Strong Mint is a genuine pure mint flavour in a green tube, Ginger Mint in an orange tube, Jasmine Mint in a violet tube, Amarelli Licorice in a black tube and Whitening Mint in a silver tube. It retails for $35 (for 7 x 25ml) at Holts.