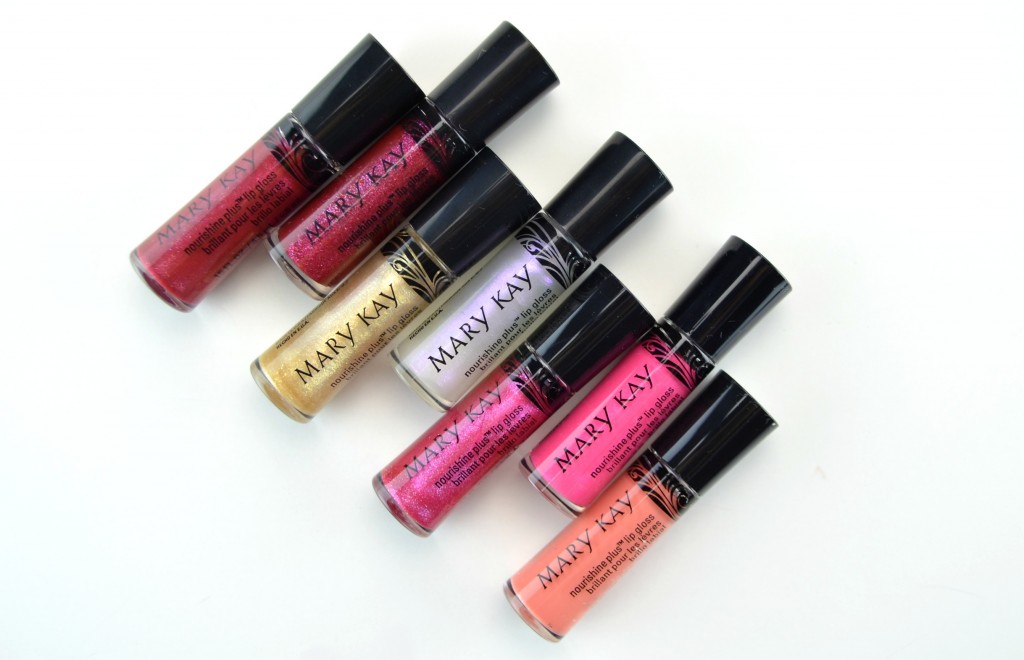 Soothe, protect and condition the lips
Mary Kay is releasing 7 new shades to their already popular Mary Kay NouriShine Plus Lip Gloss lineup just in time for the holidays. Mary Kay NouriShine Plus Lip Gloss comes in a transparent plastic tube so you're able to see the shade within and features a doe foot applicator for easy application. It's formulated with antioxidant rich vitamins and plant-derived minerals to help soothe, protect and condition the lips. It's lightweight, creamy texture provides vibrant colour with a brilliant shine and an ultra glossy finish. It gives a boost of moisture and locks in hydration so you're lips are left feeling smooth, soft and supple the entire day. Its nourishing formula is non-sticky, long-wearing and doesn't bleed or feather into the lip lines. It's easy to apply and provides a sheer wash of colour for a flawless look. New shades include Sparkle Berry, Berry Dazzle, Golden, Silver Moon, Pink Wink, Shock Tart and Sun Blossom and retail for $18 each.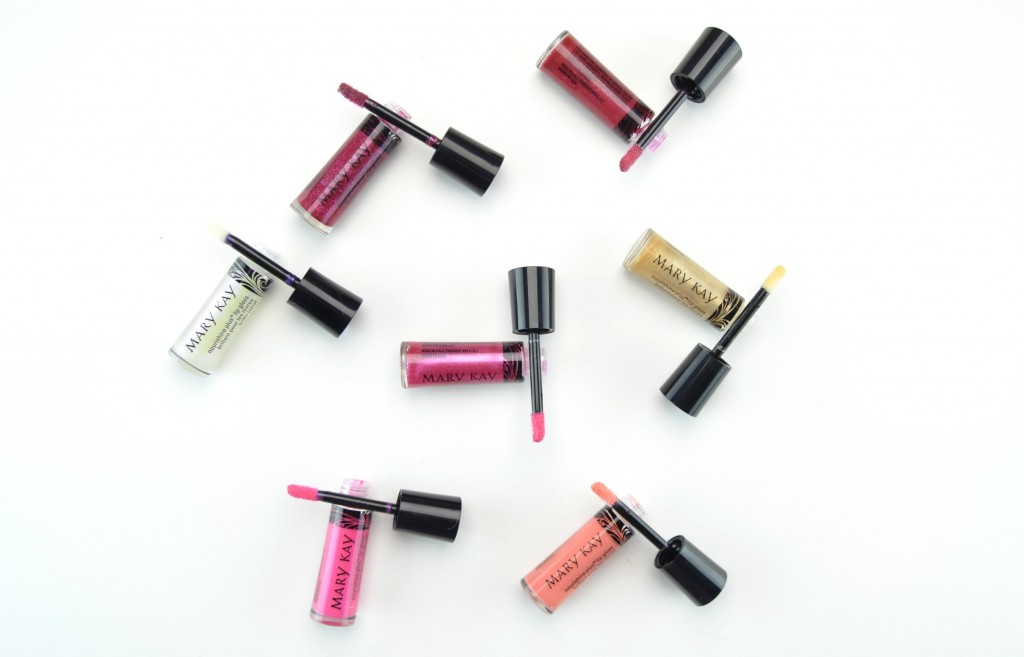 Mary Kay NouriShine Plus Lip Gloss is unlike any other lip gloss I've tried in the past. It actually doesn't even remind me of a lip gloss, but more of a melted lip balm, if that makes sense? The texture was amazing, as if I had an actual lip balm or Chap Stick on. It's not your typical greasy glossy formula. Its ultra creamy and thick texture keeps my lips extremely soft and supple throughout the day. It gives an instant boost of moisture that helps my lips feel nourished and hydrated throughout its wear. Although it has a non-sticky formula, it is somewhat tacky, which actually just prolongs the wear time of this gloss. Assuming you're not eating or drinking too much, you can expect a solid 3 to 4 hours before it starts to fade. You can apply it over top of your favourite lipstick to give an incredible shine and it works equally as well mixed with other glosses. It doesn't flake, settle into certain parts of the lip and also doesn't bleed. It has a sweet vanilla scent. Also what you see in the tube is what you get on your lips. Some glosses go on very sheer, even when there is a tint, it's often very translucent, and these are actually fairy opaque (besides Golden and Silver Moon).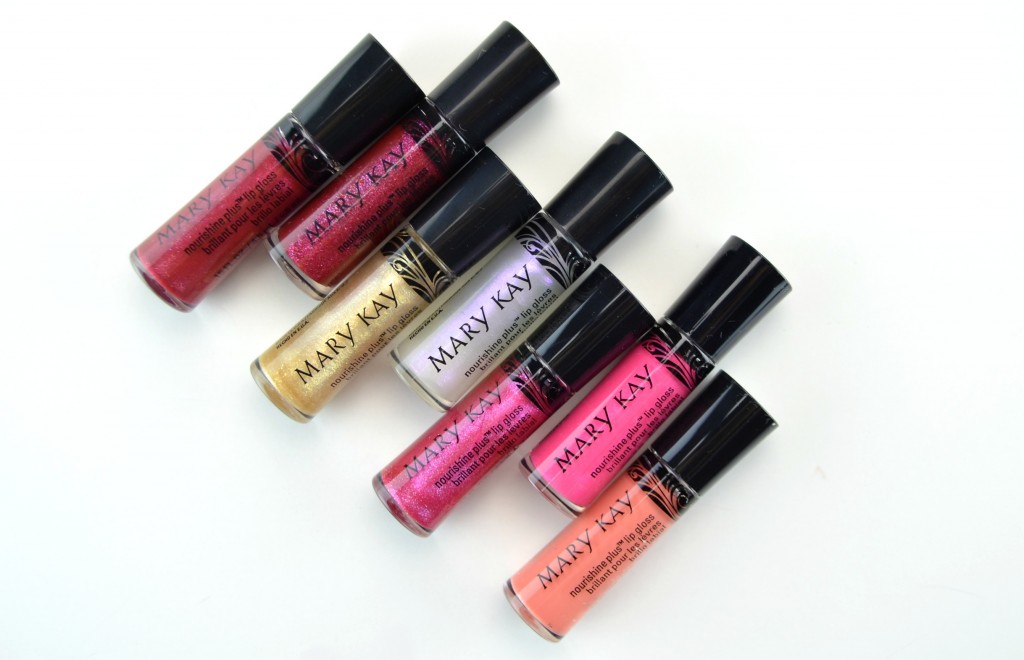 Mary Kay NouriShine Plus Lip Gloss in Sparkle Berry is a rosy pink with subtle golden shimmer throughout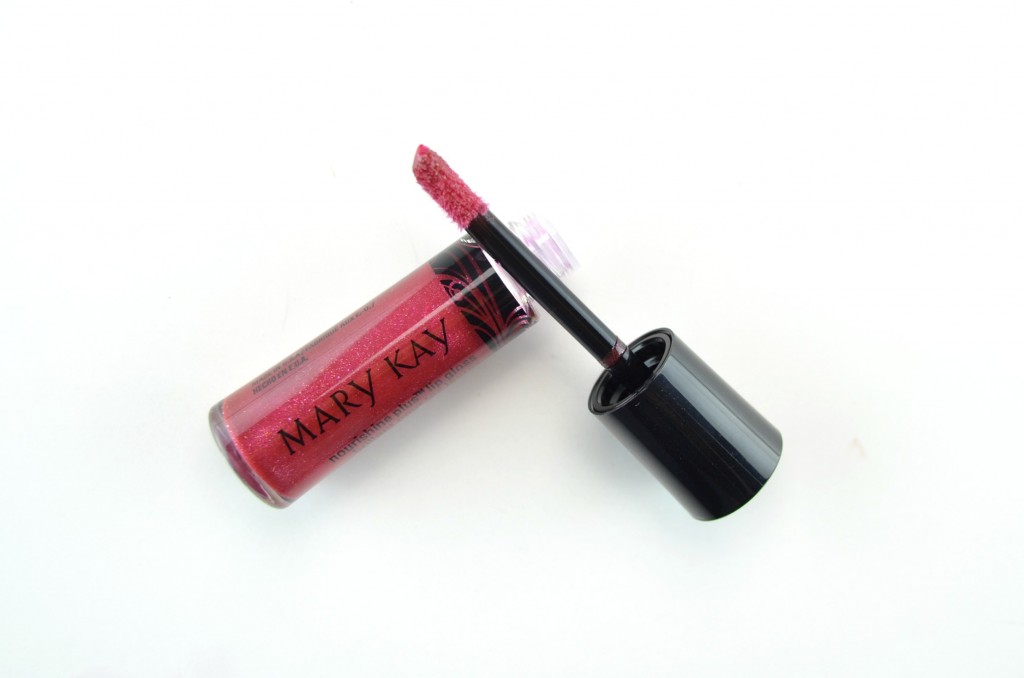 Mary Kay NouriShine Plus Lip Gloss in Berry Dazzle is a deep purple/ plum with red shimmer throughout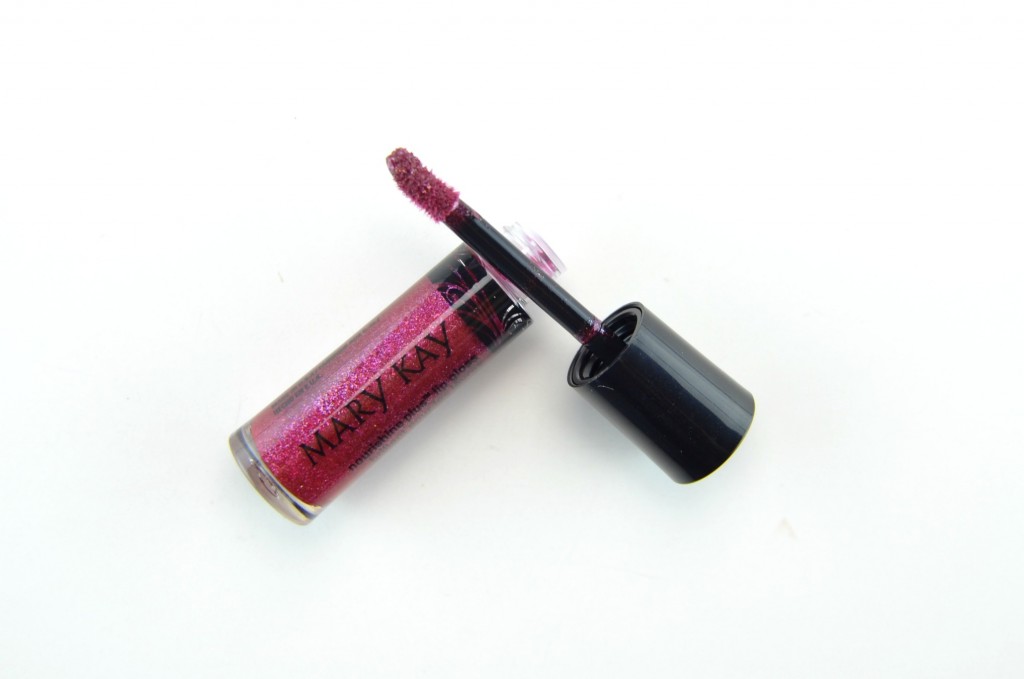 Mary Kay NouriShine Plus Lip Gloss in Golden is a sheer gold with champagne sparkle throughout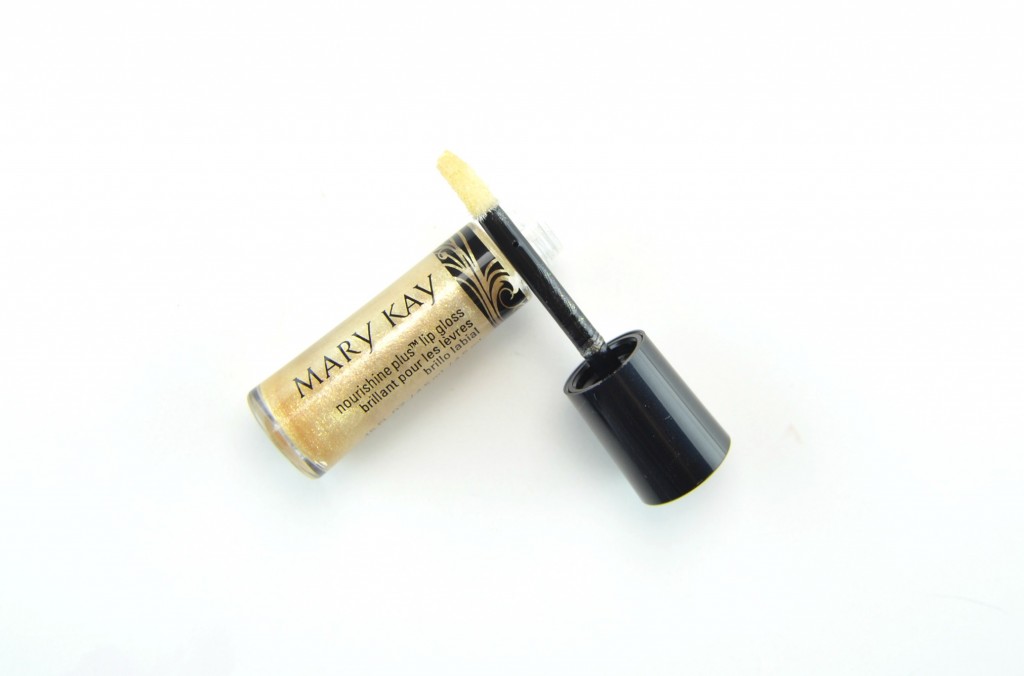 Mary Kay NouriShine Plus Lip Gloss in Silver Moon is a sheer gloss with iridescent pink and blue shimmer throughout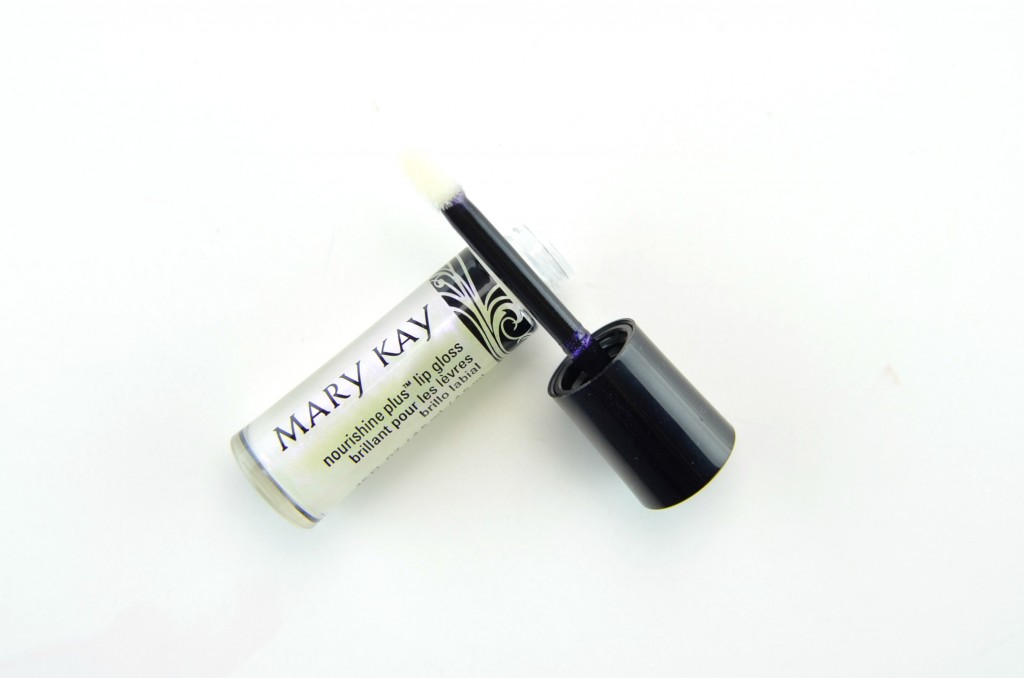 Mary Kay NouriShine Plus Lip Gloss in Pink Wink in a metallic pink with silver and pink sparkle throughout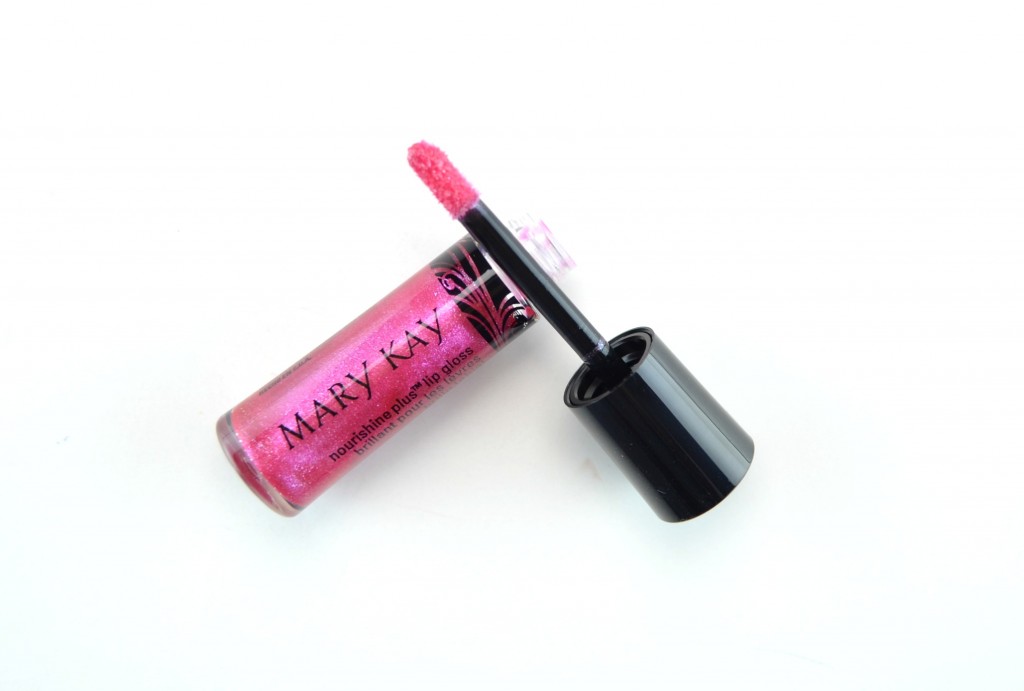 Mary Kay NouriShine Plus Lip Gloss in Shock Tart is a baby pink, almost Barbie pink crème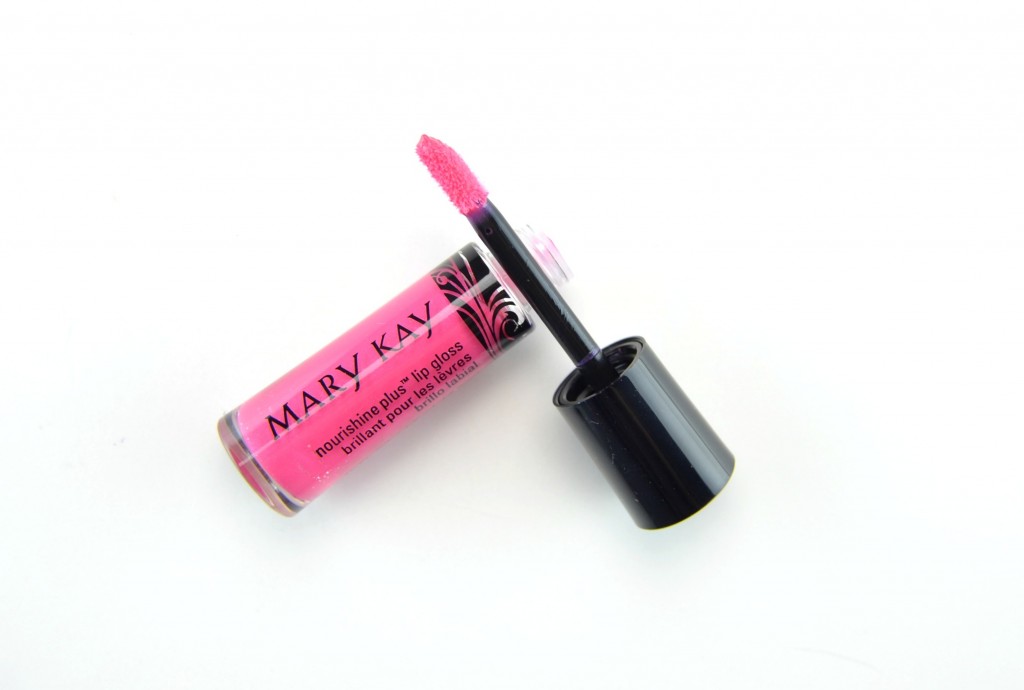 Mary Kay NouriShine Plus Lip Gloss in Sun Blossoms is a pale peachy nude crème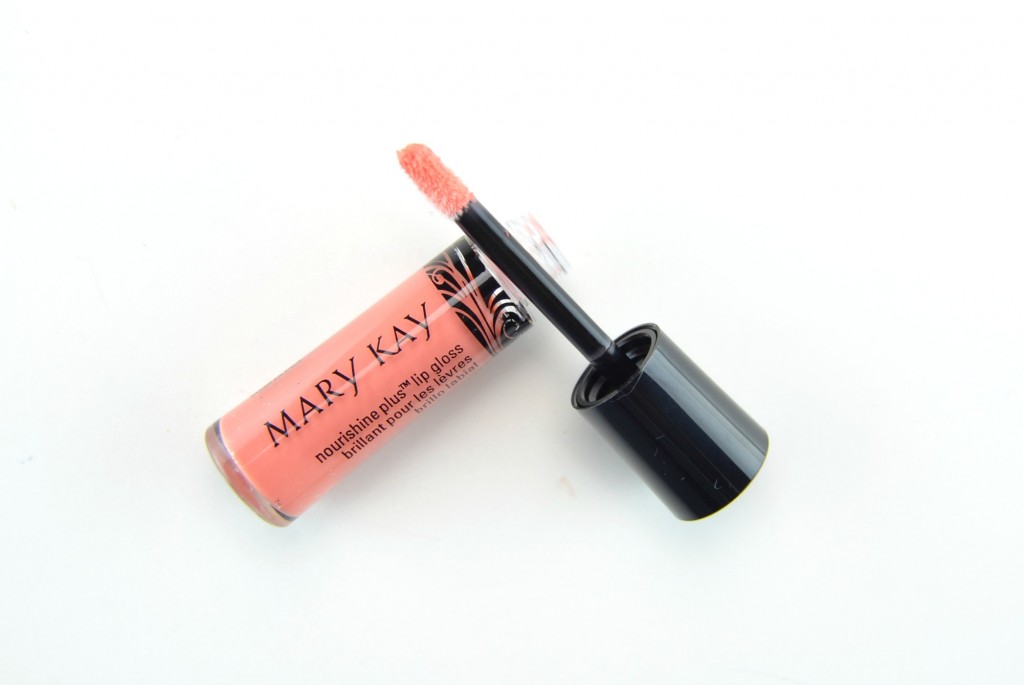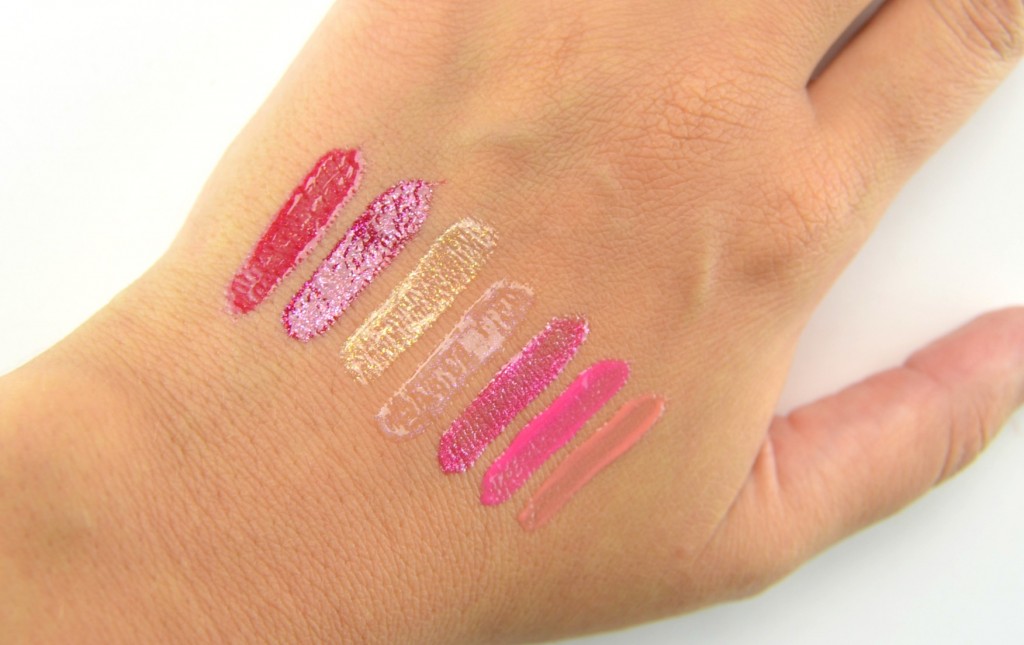 If you like this Mary Kay NouriShine Plus Lip Gloss Review, you might also enjoy Vasanti Cosmetics Lipshine and Revlon Colorstay Moisture Stain