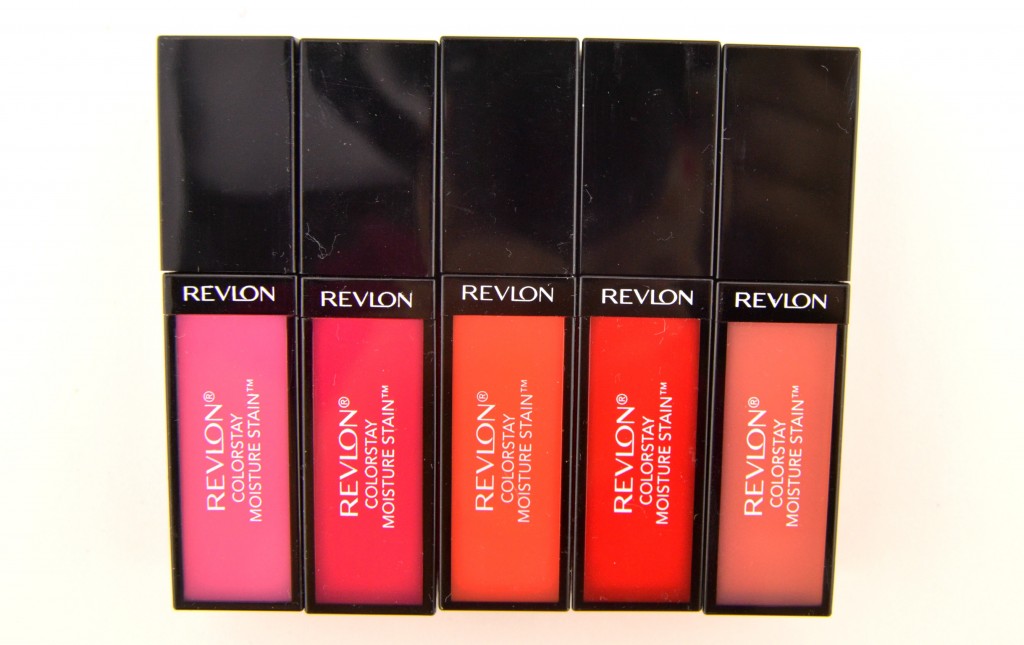 Hybrid Product
Revlon Colorstay Moisture Stain is another hybrid product, it combines the shine of a gloss with the moisture of a balm, the long wearing effect of a stain with the opaque coverage of a lipstick. It's formulated with vitamin E and aloe for an incredibly moisturizing and hydrating effect that's comfortable to wear throughout the day. It comes in 12 new shades and retails for $12.95.
Revlon Colorstay Moisture Stain comes in a rectangular acrylic, transparent tube that displays the colour within. It features a wide, flat, slightly slanted doe-foot sponge applicator that allows you to only have to dip your brush into the tube once, to get the perfect amount of product for your lips. It does have somewhat of a thicker formula that can be a little difficult to work with at first. It's highly pigmented with opaque colour in one easy swipe. It does require a few swipes of the brush to get an even coverage, but is easily buildable and blends out to create a smooth, full coverage look. It has a creamy, silky texture that doesn't feel sticky, tacky or goopy once applied. It wears for about 3 to 4 hours without feathering, bleeding into fine lines or feeling dry.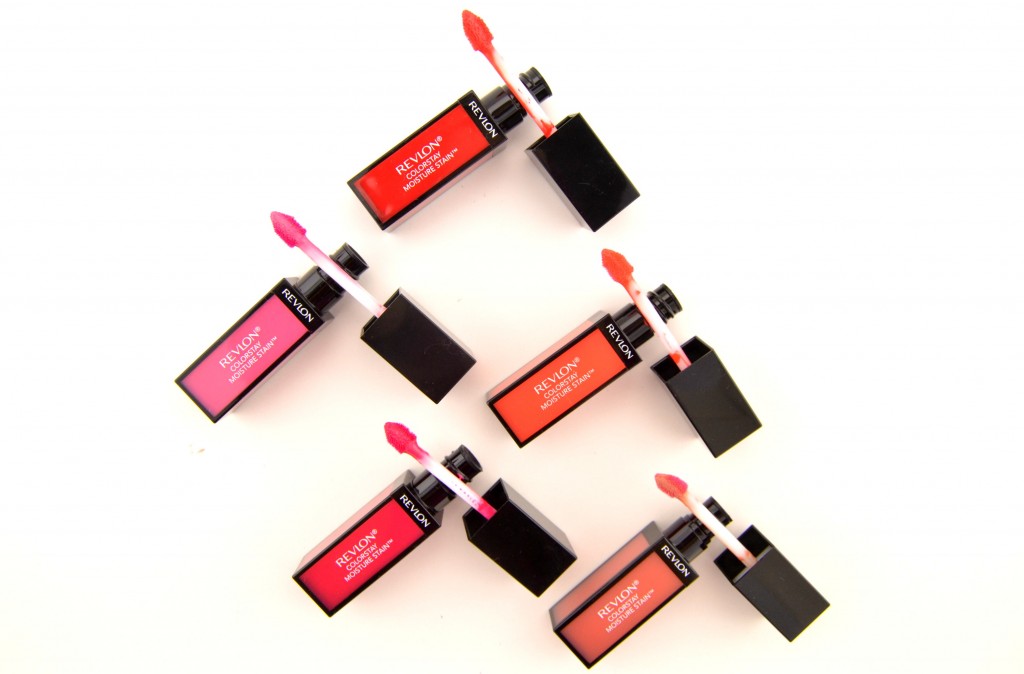 Revlon Colorstay Moisture Stain reminds me a lot of a liquid lip balm that gives a beautiful wash of colour with a wet, glossy, very shiny finish. Because of its thicker, slippery formula, it does take some time to apply, but it eventually evens out and hugs the lips beautifully. As it starts to fade, you're left with a subtle stain, but it keeps lips hydrated the entire time you're wearing them. Even after they start to wear, I never experience the drying effects you get with other lip stains. I do wish they wore a little longer, for a long-lasting stain, I expect to get at least 5 or 6 hours of it. It does add a ton of moisture, the stain doesn't look patchy and the pigmentation is great, all in all, a win for me.
Revlon Colorstay Moisture Stain in LA Exclusive is a bright, bold Barbie pink
Revlon Colorstay Moisture Stain in Barcelona Nights is a bright, hot, fuchsia pink with a blue undertone
Revlon Colorstay Moisture Stain in Miami Fever is a vibrant orange, red shade
Revlon Colorstay Moisture Stain in Shanghai Sizzle is a warm, bright red
Revlon Colorstay Moisture Stain in London Posh is a shimmery light peachy, nude, beige with pink undertones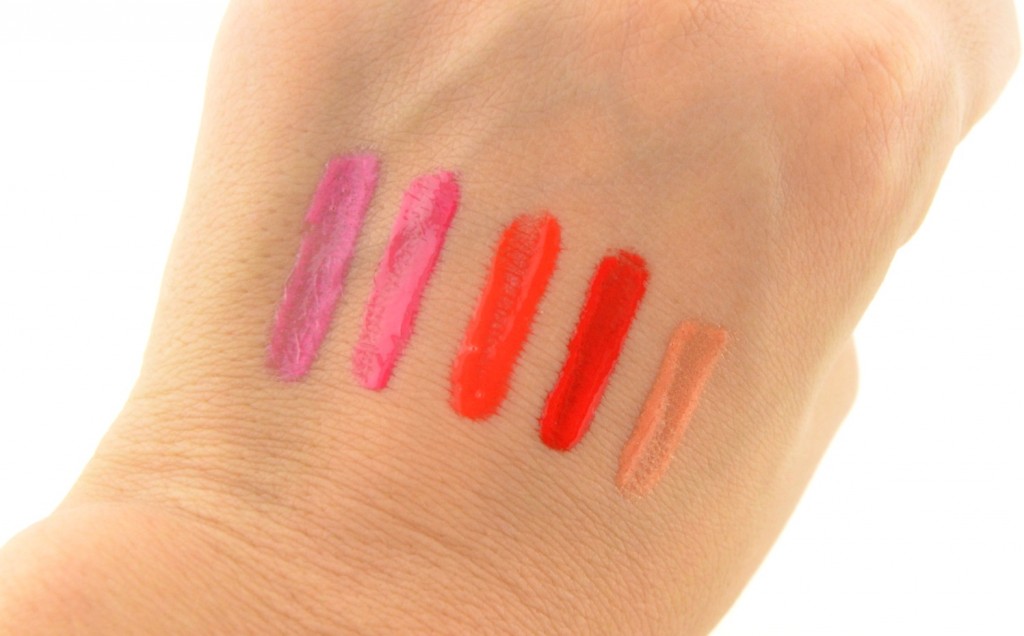 If you like this Revlon Colorstay Moisture Stain Review you might also enjoy Dior Addict Fluid Stick and Lancôme Lip Lover