Lancôme Lip Lover is a new revolutionary hybrid that gives intense, dewy colour of a lipstick, high, glossy shine of a lipgloss with extreme hydration of a balm. These 3-in-1 elixir saturated pigments provide the ultimate pop of colour without sacrificing moisture. The balm like base provides up to 8 hours of hydration, while a smoothing layer reduces the appearance of fine lines to create a dewy like shine on the lips.
Lancôme Lip Lover packaging might be my favourite part? It's genius really, a click top button that releases the gloss so there's no chance of wasting the product or the gloss leaking into your purse or makeup bag. Its unique arrow shaped applicator allows for precise lines and dispenses the perfect amount of product on the wand each and every time. It has a lightweight, glossy, non-sticky formula, thanks to its silicon infused oil. Although it's not highly pigmented, it is buildable to provide a semi-opaque colour with incredible shine. It's sheer enough to allow your natural lip colour to shine through which allows it to be suitable for any skin tone. It features long-lasting moisture benefits that help keep lips hydrated and nourished for up to 8 hours. It wears for about 3 hours before fading into a light stain.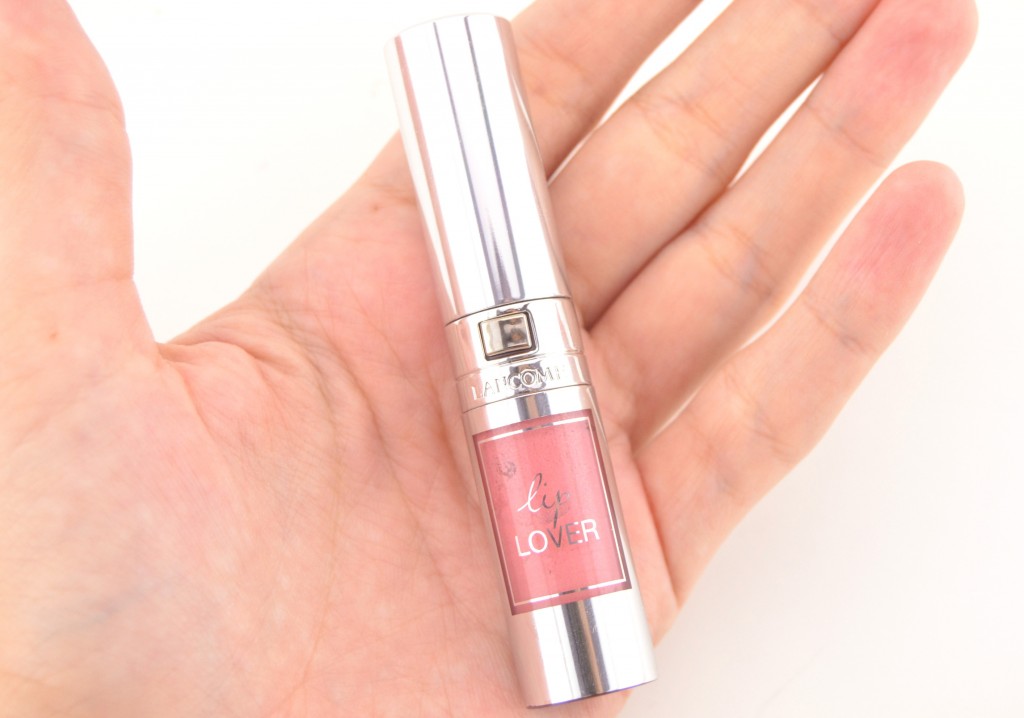 Lancôme Lip Lover melts onto your lips to create intense colour with a brilliant shine. I love that the hourglass applicator provides me with enough gloss that I don't have to double dip the wand back into the tube to create an opaque look. I was surprised how long it lasted for such a hydrating product, even when it started to fade, it left behind the most beautiful stain that looked great for another few hours. Even after the colour had faded, my lips still felt incredibly silky and smooth, as if I just applied a lip balm. Its glossy finish makes my lips look plump, healthy and juicy, while its moisturizing formula kept my lips kissably soft.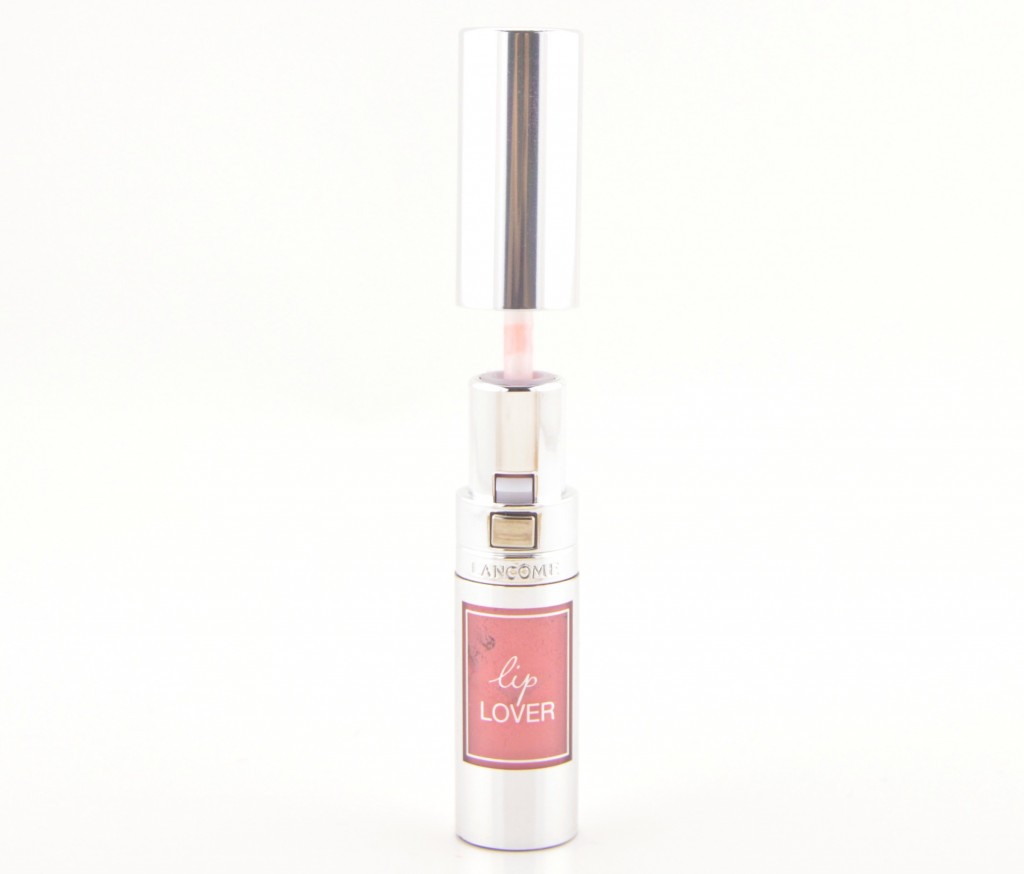 It's available in 21 different shades of nudes, beiges, light pinks, corals, raspberries and deep purples, in 2 different categories with 2 unique feminine scents, "Basic Chic" is a delicate, romantic fragrance of fresh rose petals along with mouth-watering hints of vanilla and juicy raspberry and "Creative Chic" is a totally addicting deliciously voluptuous composition of opulent rose perfected by powdery iris and violet accents. It retails for $29.
Lancôme wants you to have fun with your lips this season and suggests mixing and matching several shades to create unique, one of a kind looks. To add volume, add contrast between the lips and contour, to enhance the central colour, to get fuller, plumper lips, use a light shade over a darker shade in the corners or get a tone-on-tone look by choosing 2 shades that are fairly close together to balance out the width of the upper and lower lips.
Lancôme Lip Lover in Rose Ballet is the perfect sheer pink with just a hint of beige. This subtle shade is natural while still giving a shimmery glow that adds depth and reflective shine to the lips. It has a sweet rose scent with a hint of vanilla.