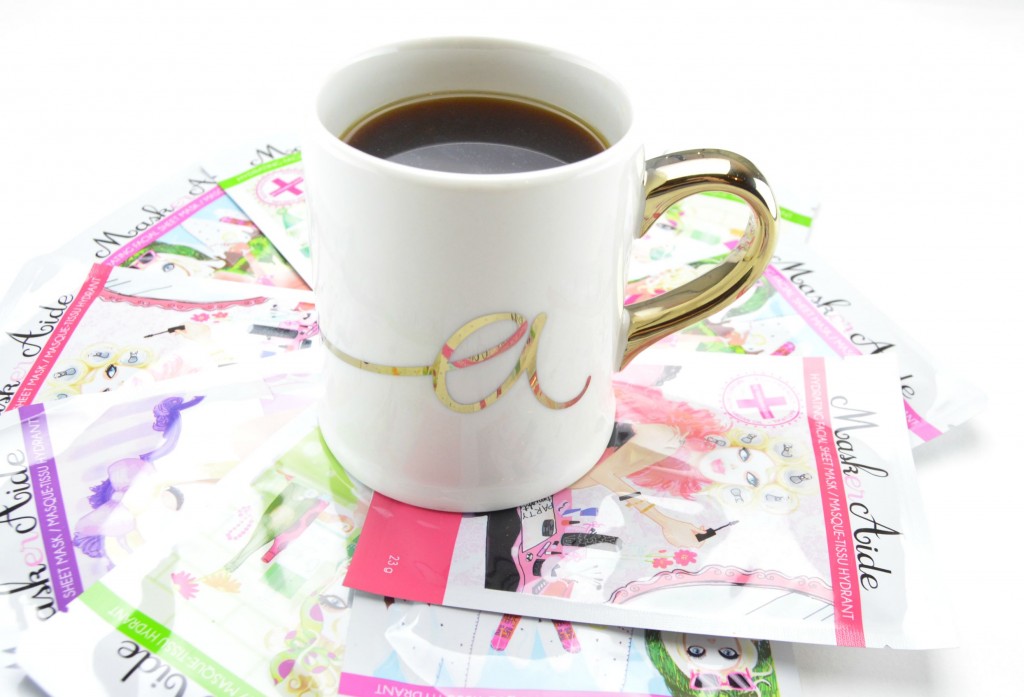 Sheet Masks
Although not a new product, I've really been obsessed with Maskeraide sheet masks lately. They help to bring the luxury spa experience to the comfort and privacy of your own home. Trust me, you're gonna want to be alone when applying these, you may look a little scary and frighten small children. These will help pamper your skin with affordable facial treatments that will compliment any skincare routine. These chic, yet whimsical will keep your skin hydrated and glowing all year round, without any parabens, minerals, pigments, artificial fragrances, glycerin and is vegan and eco-friendly.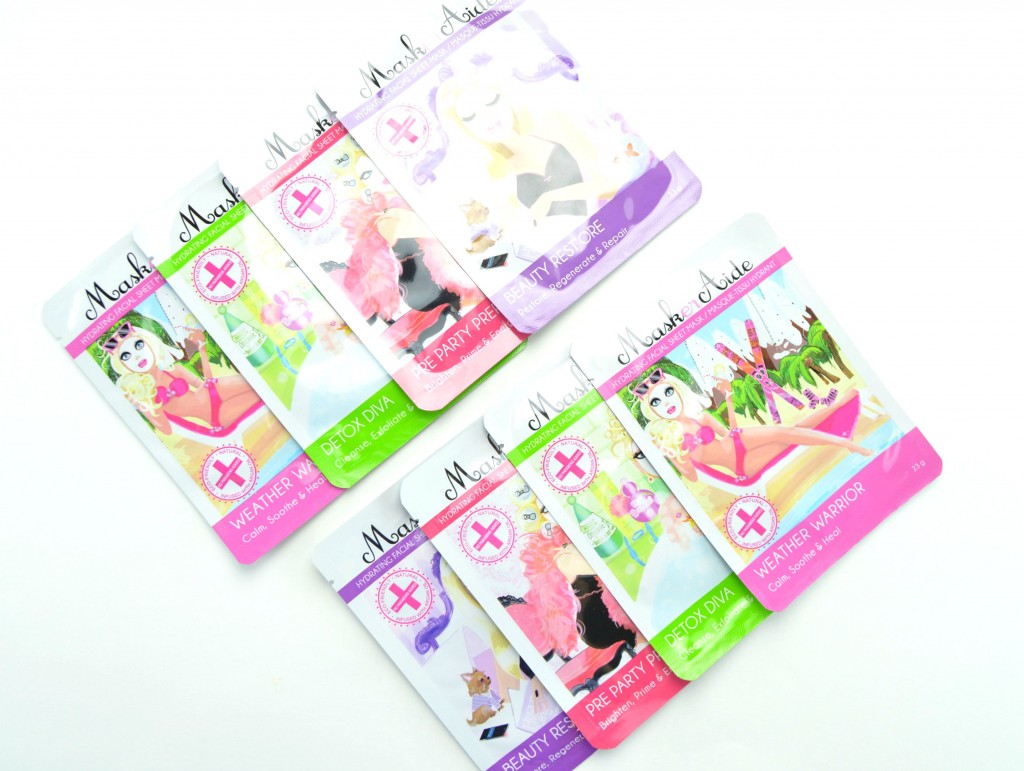 Maskeraide sheet masks may come pre-packaged in girly and playful designs, but they're packed with a ton of serious ingredients. Each mask is made from thin fiber sheets that are pre-cut and designed to fit the natural contour of your face. Each is soaked in highly concentrated serum, infused with vitamins and nutrients, to penetrate deep down into the skin to help stimulate blood flow and relax facial muscles. It comes in two different formulas, a clear base that's perfect for daytime use, and it doesn't interfere with makeup, and a cream based serum that is extremely moisturizing and perfect for the evenings. The Argan oil base formula helps to keep skin feeling fresh, smooth and highly hydrated.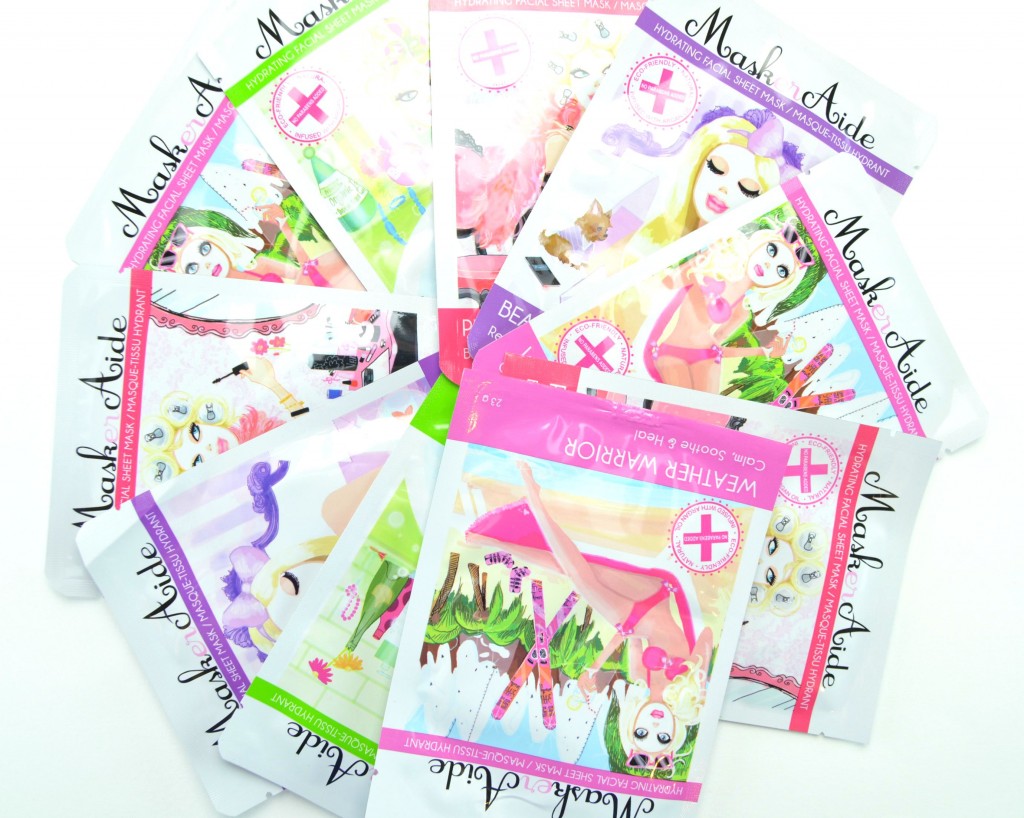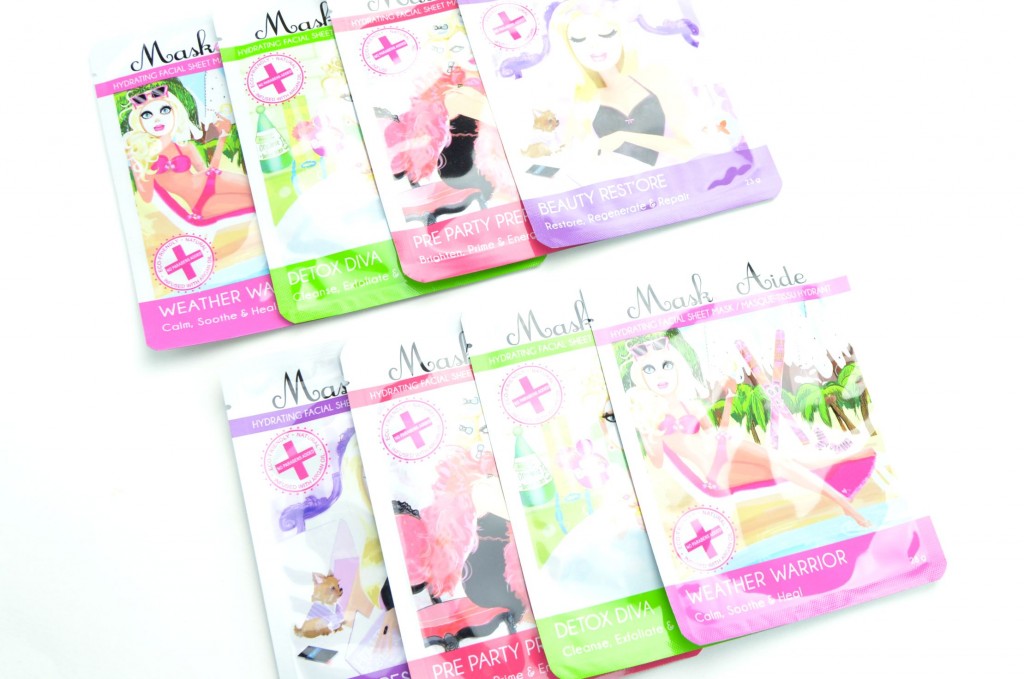 Maskeraide sheet masks are truly an inexpensive way to pamper yourself at home. For only $6.99 a treatment you can sit back, relax and let the warmth of your skin heat up the fabric for a truly calming and soothing experience. The serum will begin to absorb into the skin, leaving it incredibly smooth, soft and moisturized. It's lightweight and gives a fresh and clean sensation after removing. It doesn't leave your skin feeling tight, dry, sticky, greasy or oily and you can actually pat in the remaining serum into the skin after removing the mask after about 20 minutes. Three of them have a cream based serum, whereas the other three have a clear serum, addressing any skin concerns you may have.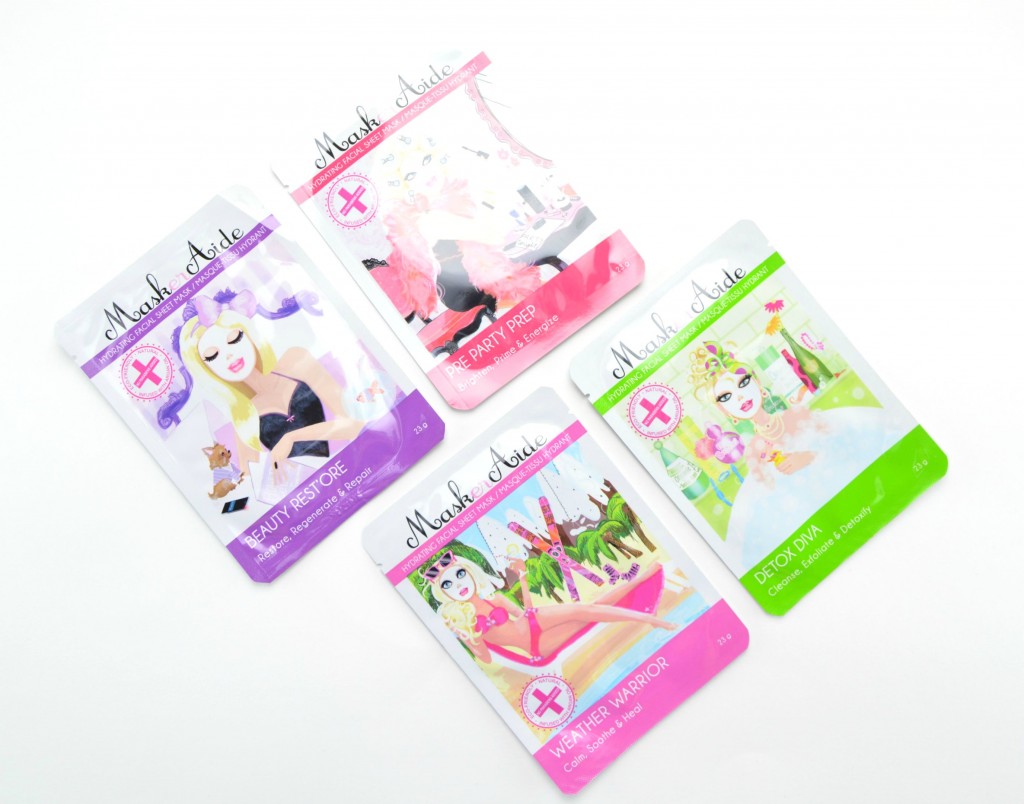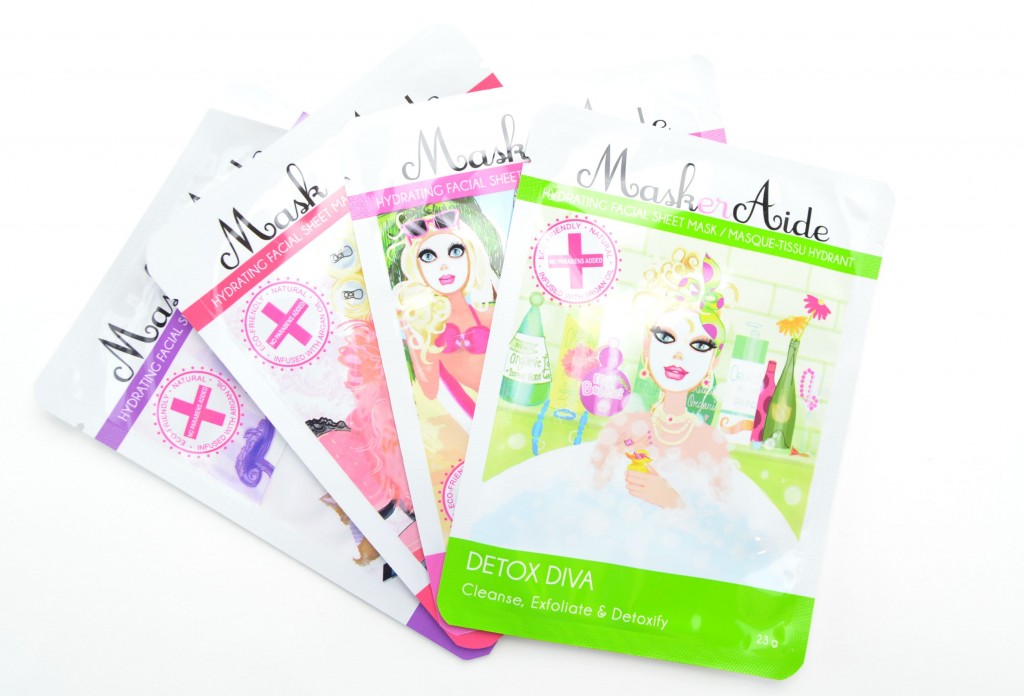 Beauty Rest'ore is a cream based serum that's infused with Argan Oil, Super Fruit Extracts, Green Algae, and Vitamin E to help repair the skin that's in need of some much needed beauty rest. These past few weeks have been incredibly busy, getting up early for events has taken a toll on my beauty sleep and my skin is paying for it. I've been applying this mask a few times a week and in the morning my skin feels refreshed, invigorated and wide awake, even if the rest of my body isn't.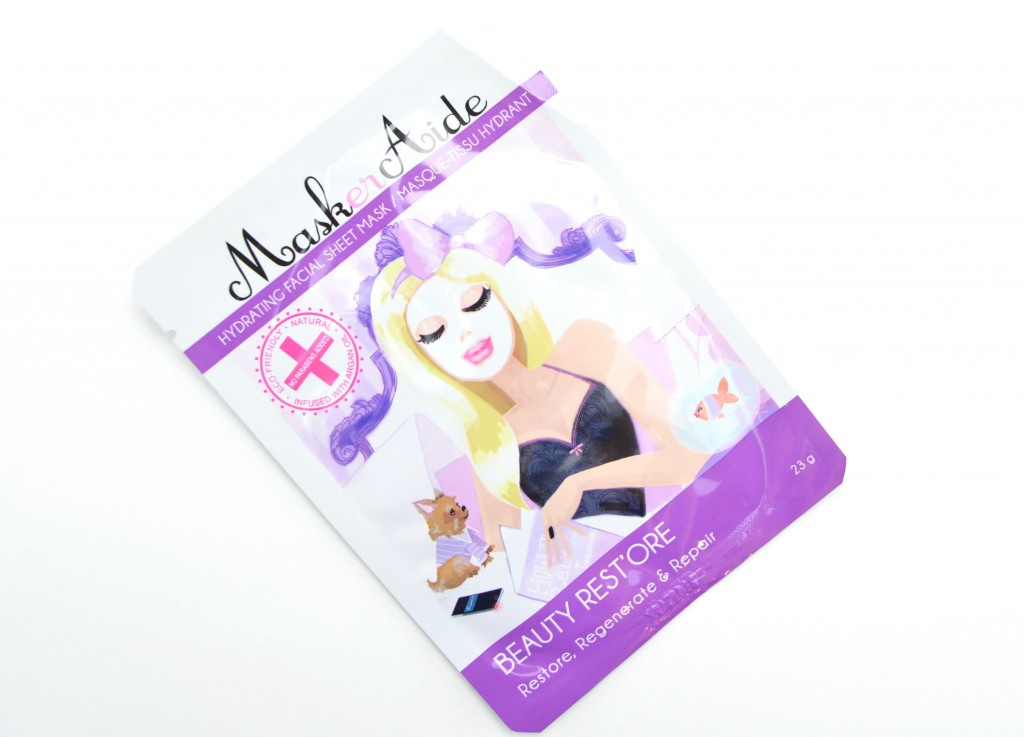 Weather Warrior is another cream based serum that features Aloe, Green Tea, Witch Hazel, Argon Oil to help soothe and calm the skin, while repairing it from damaged caused by the UR rays, wind and extreme cold. Although this is perfect for the cool winter months, it's also pretty amazing for the hot summer months, when your skin is exposed to a little too much sun. It instantly helps cool and refresh the skin, while keeping it calm and smooth.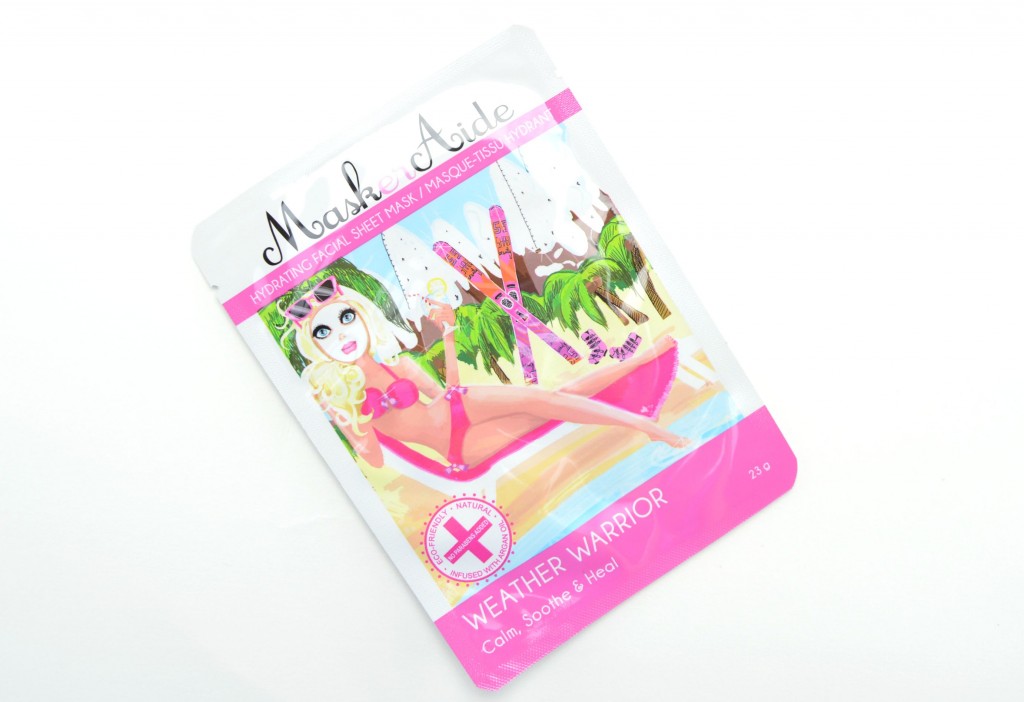 Detox Diva has a clear based that's formulated with natural Geranium Oil, Seaweed, and Green Tea Leaf extracts to help minimize pores, absorb impurities, and protect from toxins and free radicals. It also contains Chinese Plum, Strawberry, and Lemon Fruit Extracts to help exfoliate skin, while Argan Oil and Honey help to hydrate the skin and keep it moisturized the entire day. This really does help to pull out dirt and excess oil, without stripping the skin of its natural oils. If you don't like an abrasive daily scrub, this is an excellent alternative. A squeaky clean feeling without being harsh or irritating the skin.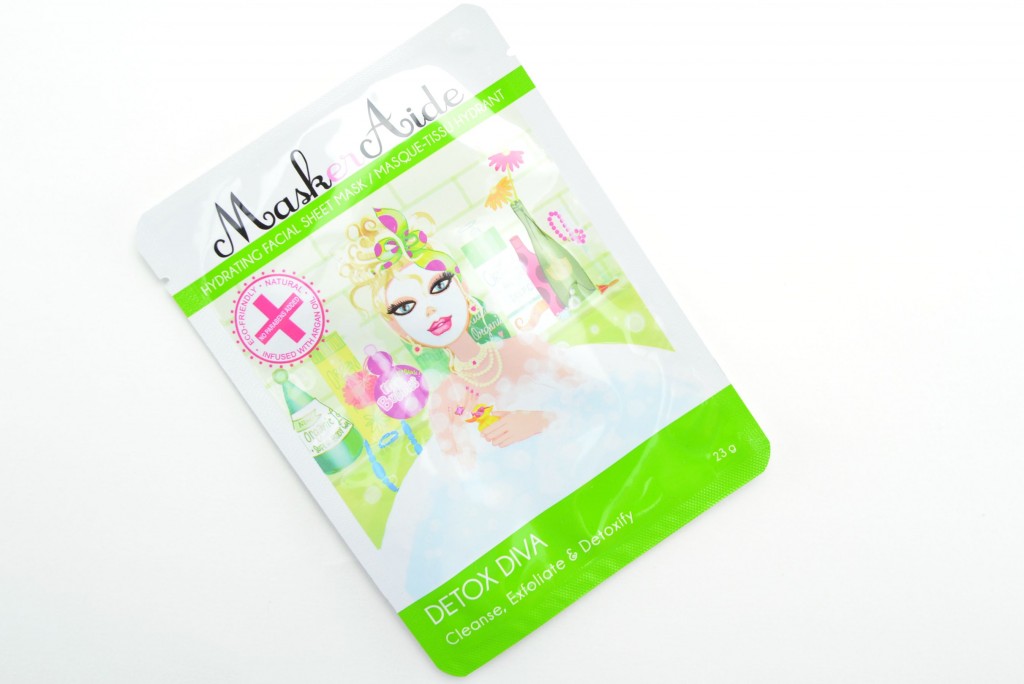 Pre Party Prep is another clear based mask that formulated with natural Argan Oil, Orange Peel Oil, Super Fruit Extracts, Rice Extract, and Honey to help prime and smooth the skin. This is an excellent mask before getting right for a night on the town, a fun bachelorette party, a huge birthday celebration or a long night of dancing. It helps to energize the skin and give it a slight brightening effect. Its lightweight formula helps to not only prime your skin for a flawless and velvety- smooth finish, even before foundation, it also helps to hydrate. Skin is instantly moisturized, without feeling greasy, sticky or oily, perfect for applying before your makeup in the evening.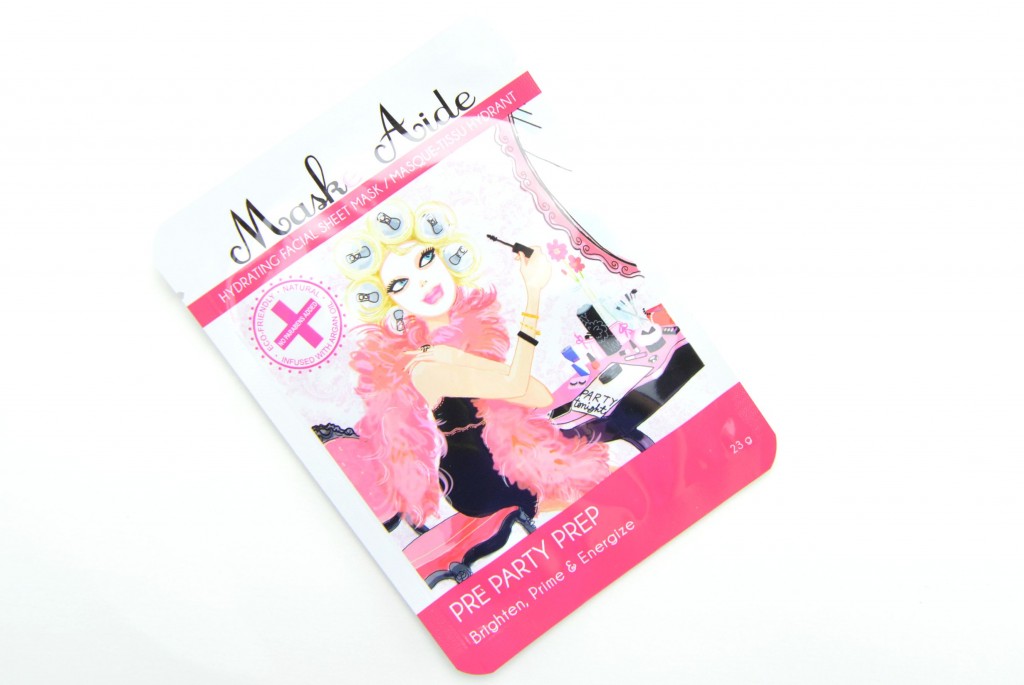 Also in the collection is I Don't Wanna Grow Up and All Nighter.