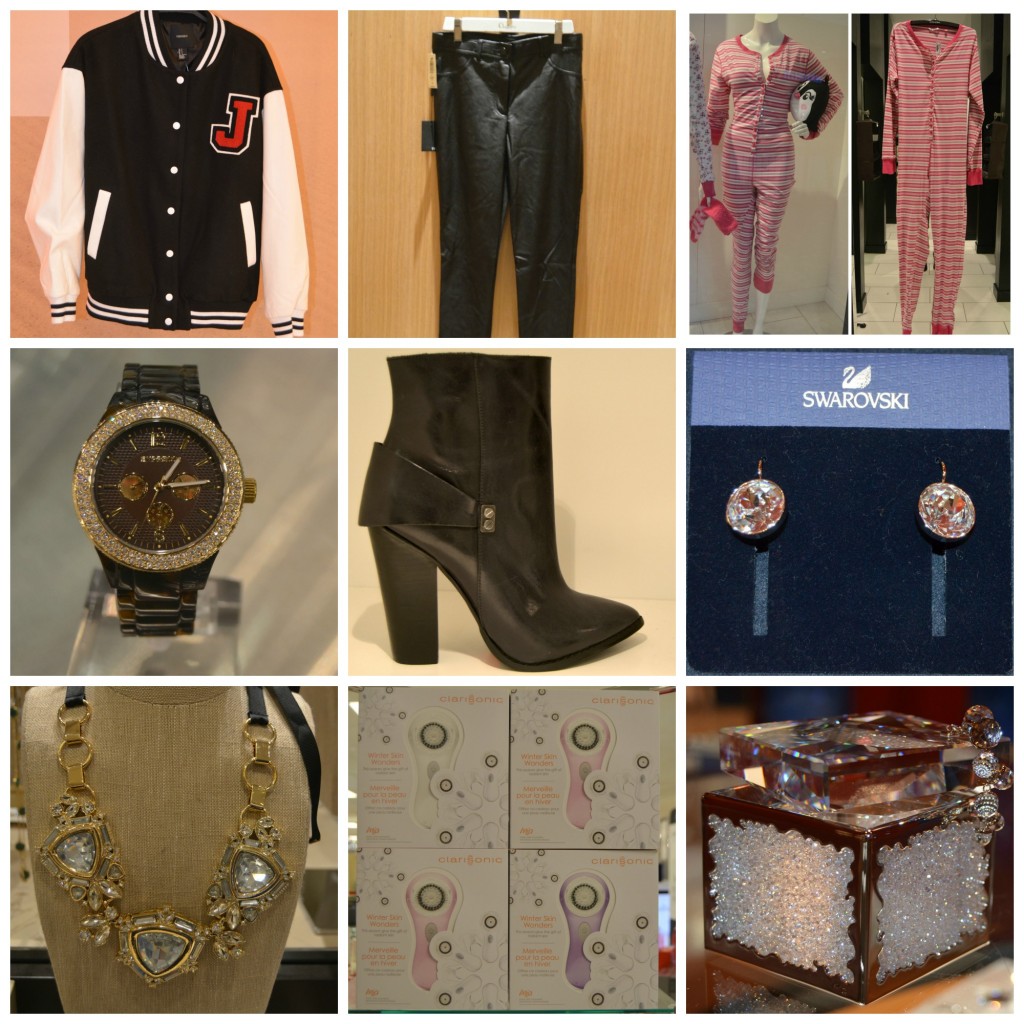 Whether you're shopping for your mom, sister, best friend or co-worker this season, Masonville Place has endless possibilities to give that special woman in your life all her favourite things this holiday. I've rounded up my top 10 gift giving ideas that will fill her girlie guilty pleasures, with all things feminine, sparkly, and luxurious. Keep in mind no one will know if you take the "one for her, one for me" approach, cause I know I sure did.
One of my favourite retailers for holiday shopping is Aritzia. For those of you who don't know, Aritzia began as a single boutique in Vancouver almost 30 years ago and has now expanded to over 60 locations across North America. It brings beautifully designed clothes that are on-trend, high quality, and of good value from curated collections of exclusive brands like Wilfred, Wilfred Free, Le Fou by Wilfred, TNA, TNAction, Babaton, Talula, A Moveable Feast, Community, La Notte, and Roving. It's the perfect balance of sophistication, high quality natural materials, ambient lighting and luxuriously finishes that make this casual, lounge like atmosphere truly unique, no two stores are ever the same.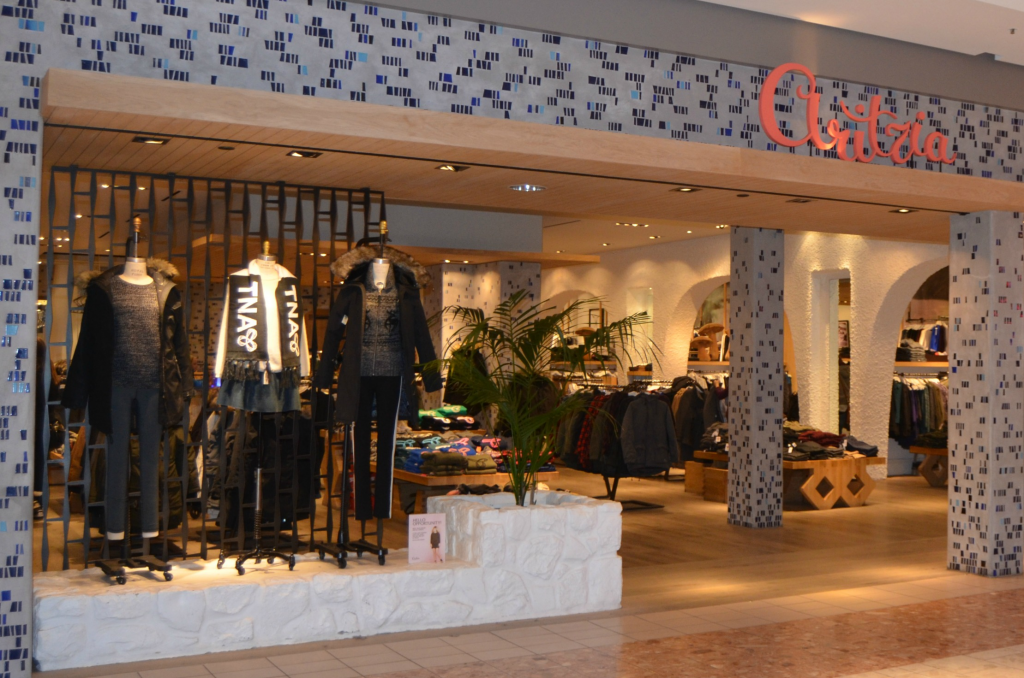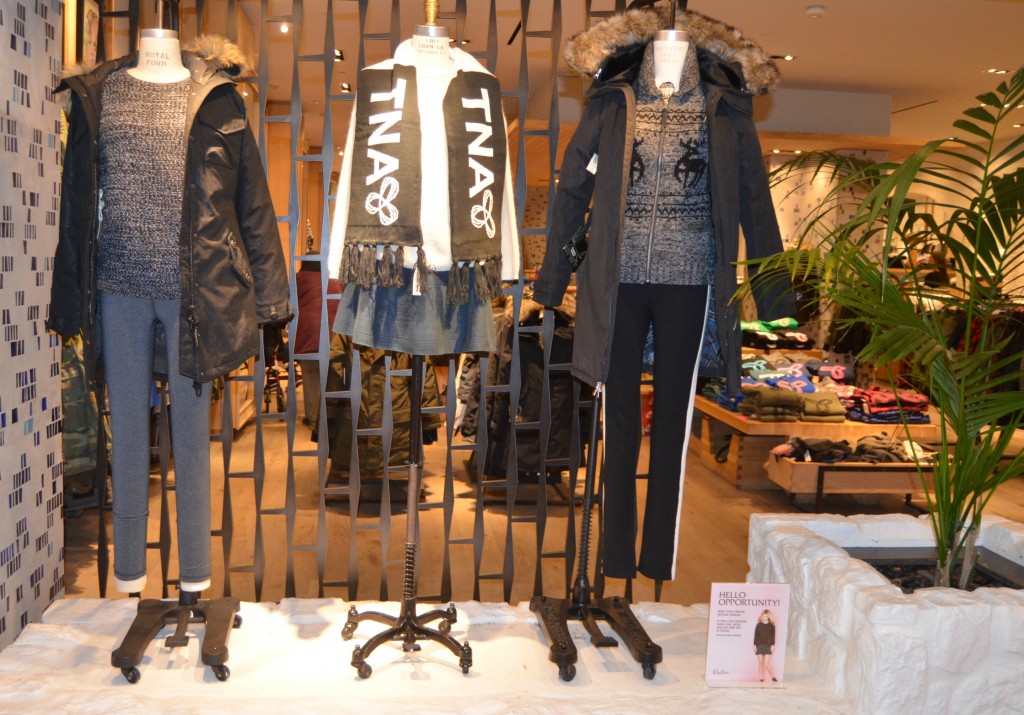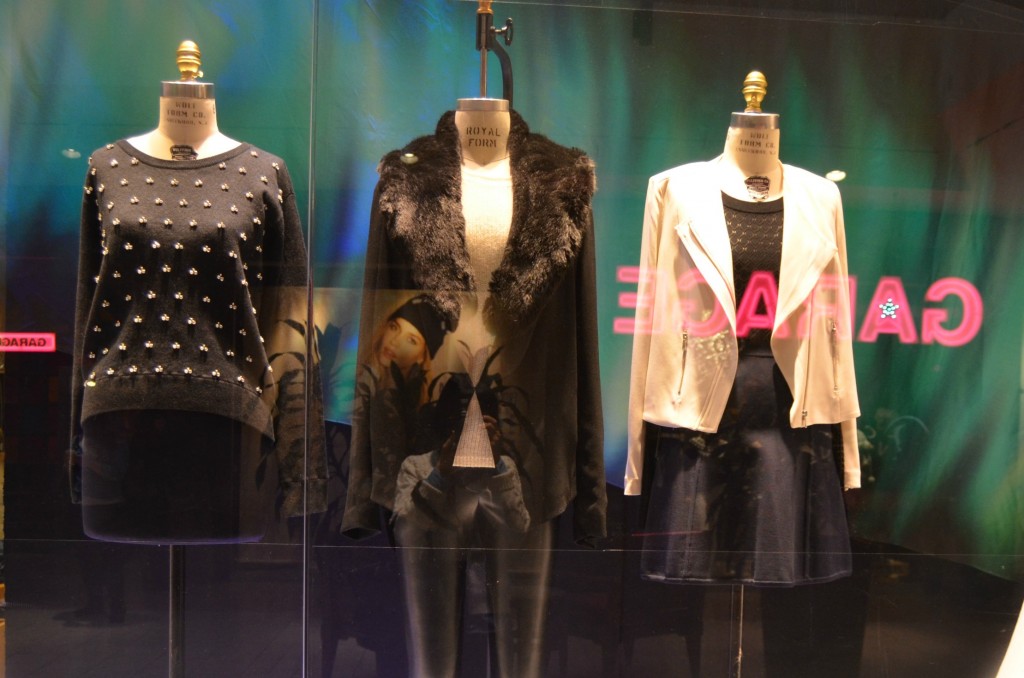 Wilfred Free Slick high-waisted leggings are made from an innovative ultrastretch faux leather that's soft, supple and hold their shape no matter how many times she wears them. These will look perfect paired with a simple tee, a chunky knit sweater or a classic blazer this season and retail for $135.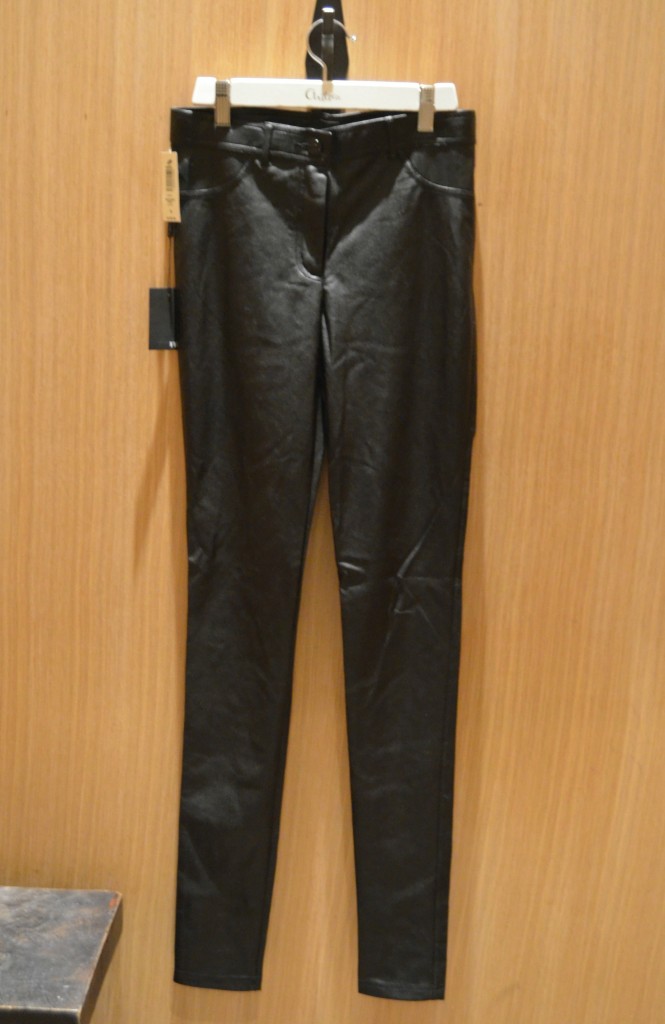 If you could get any material this season it would have to be the tortoiseshell, seen all over the runways for years, usually done in glasses, is now popping up in all types of accessories, watches being the biggest. This Express Tortoise Watch features crystal encrusted jewels around the face of the watch with a tortoise resin bracelet band. It has a multi-function face that keeps accurate time right down to the second and retails for $148.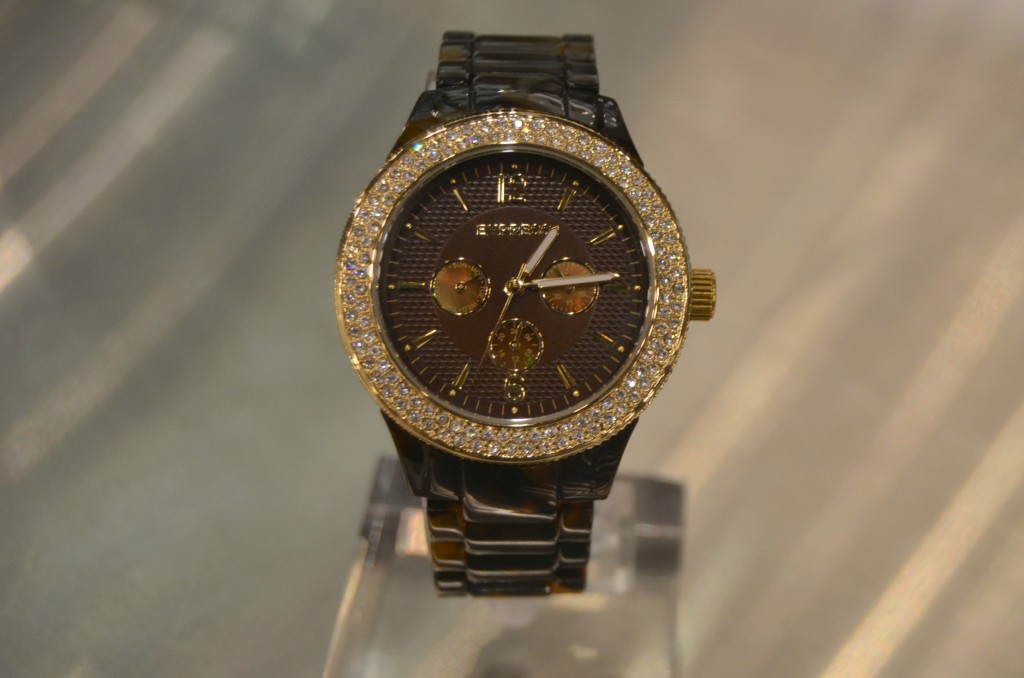 No need to be in high school to rock the latest trend in outerwear, the varsity jacket or letterman jacket is replacing your denim jacket this season and it can be worn in several unique and unexpected ways. Try pairing it with coloured jeans and a tee, or over your favourite party dress or pair it with a skirt and tights for a more laidback approach. This Forever 21 Varsity Jacket plays into the black and white trend with a pop of colour in the letter and retails for $51.80.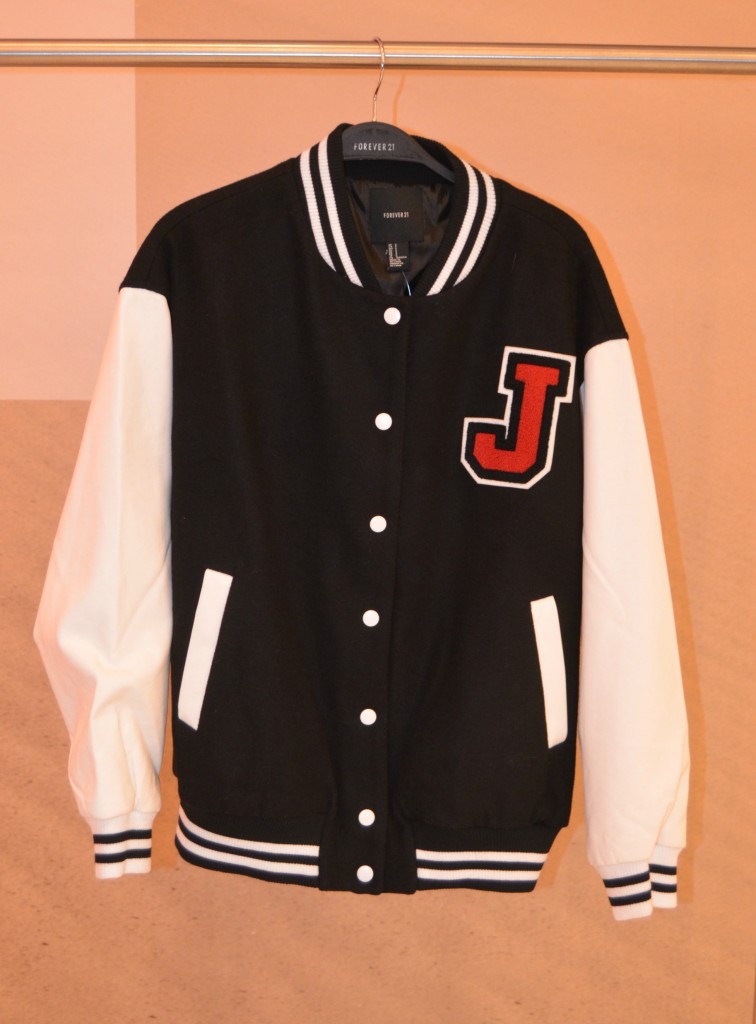 Banana Republic has a great jewellery section and this statement necklace that features clear crystal glass and epoxy stones with grosgrain ribbon tie will be sure to add the perfect amount of bling to any look. It retails for $124.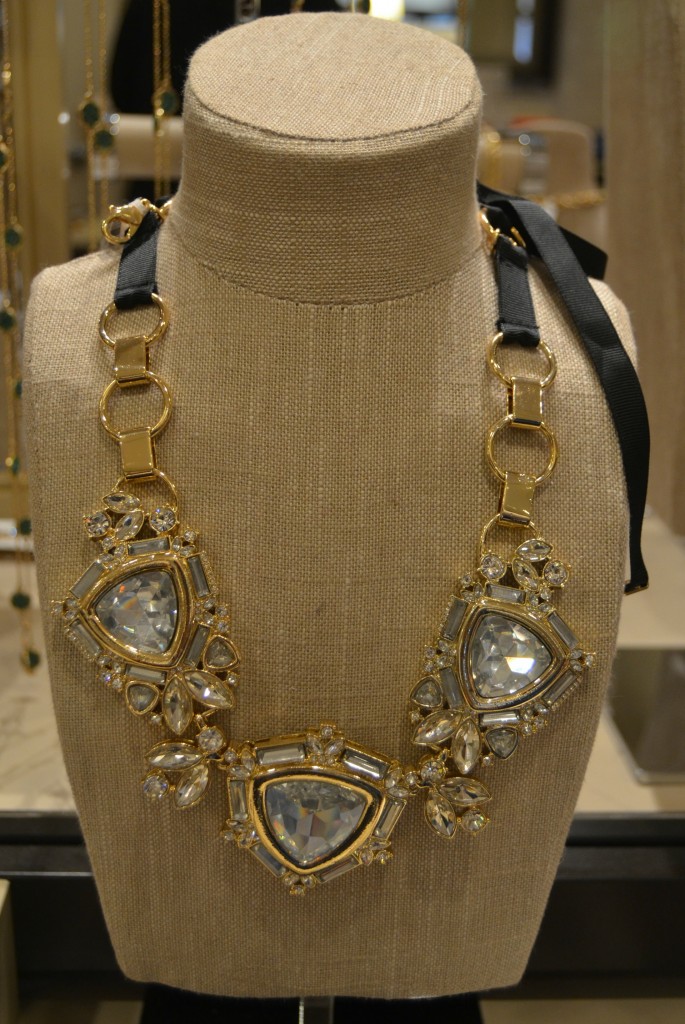 Nine West is known for their amazing shoes and now features 9WLoves InStyle Exclusive Collection, taking your shoeaholic addiction one step further. These 9WLoves InStyle Exclusive point toe leather bootie feature a unique leather strap detail at heel with a 4.5″ thick stacked heel taking your boot collection to a whole other level. It's perfect paired with your everyday jean or dress pant, or really show off the detail of the bootie in a skirt or dress. It retails for $210 but is on sale right now for $111.99.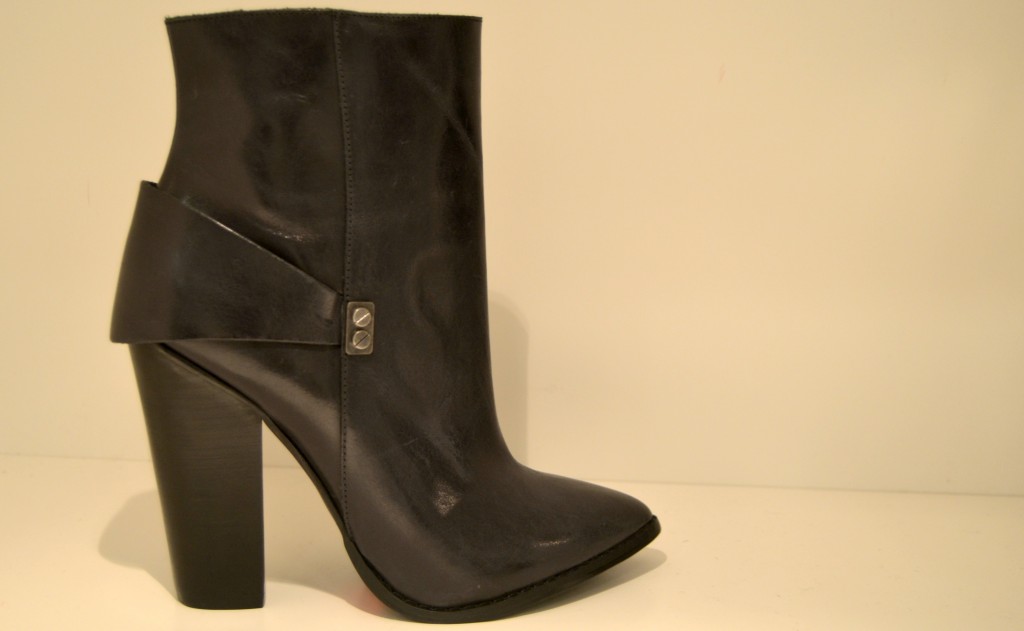 Give a little extra sparkle to your favourite women with these Swarovski Bella Earrings that will be perfect for any occasion. It's rhodium-plated with a large clear crystal in the middle that's 1.4cm in diameter, large enough to make a statement, but dainty enough to still look chic and glamorous for everyday life. It retails for $85.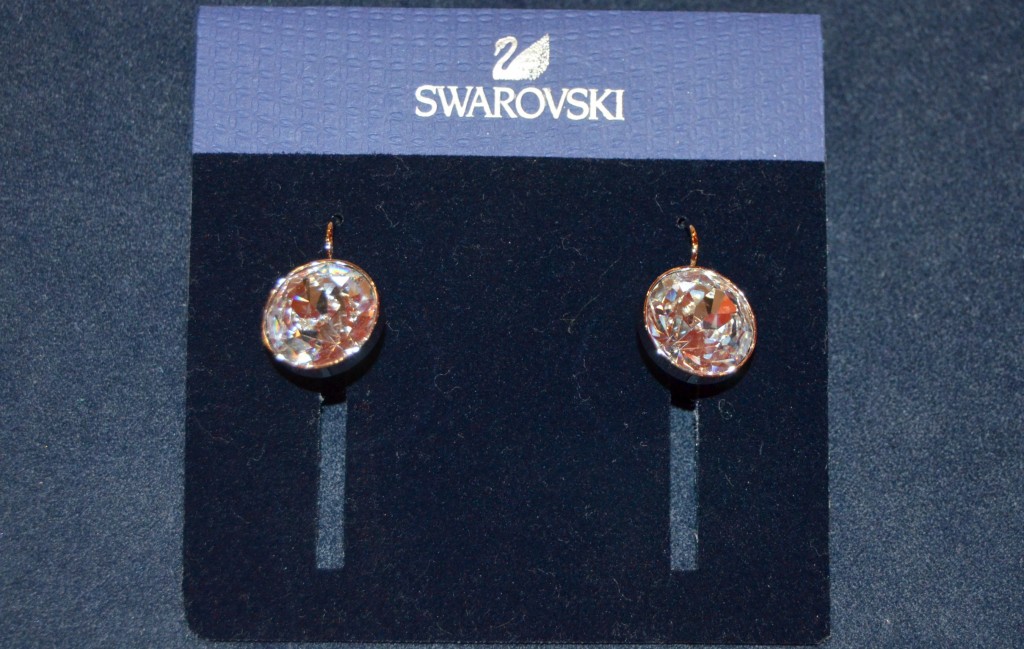 Give the gift of perfect skin this season with the Clarisonic Mia, perfect for at home or on the go is uses a sonic frequency of more than 300 movements per second to deeply cleanse the skin far more effectively, yet more gently, than traditional superficial cleansing or simple rotating brushes. It's the smallest sonic skin cleansing system that features a one button, one speed design in a variety of colours that leaves your skin noticeably smoother, softer, and more radiant within the first try. It retails for $139 at The Bay.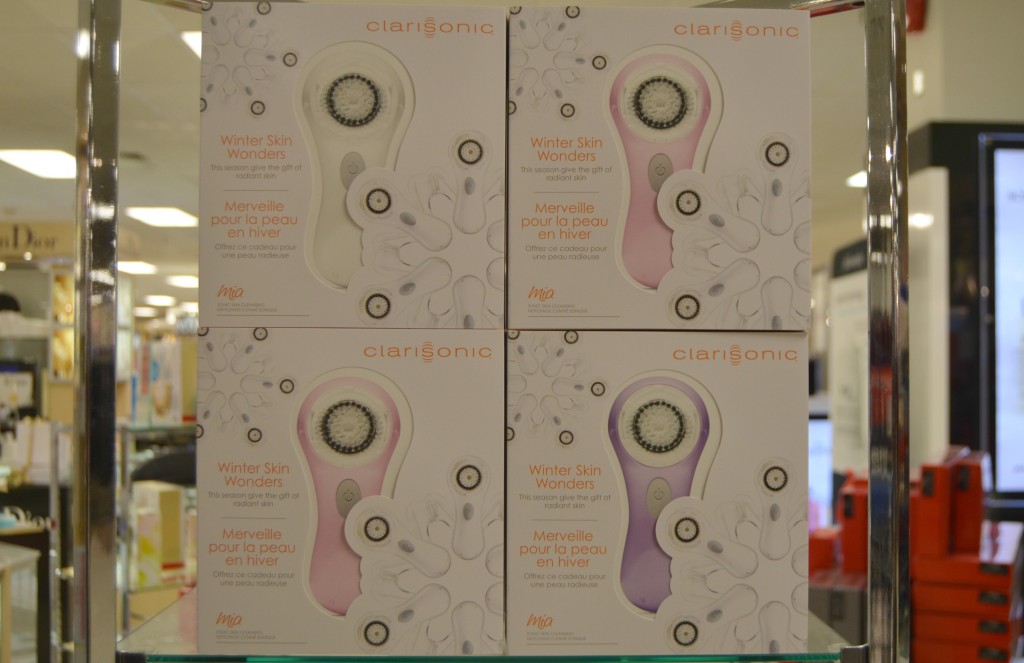 We all dread those super cold days when we don't want to leave the house, we dream of staying inside by the warm, toasty fire sipping on hot coco with our loved one in our onesies. La Vie En Rose has the cutest selection of onesies that will keep you warm this winter for only $39.95.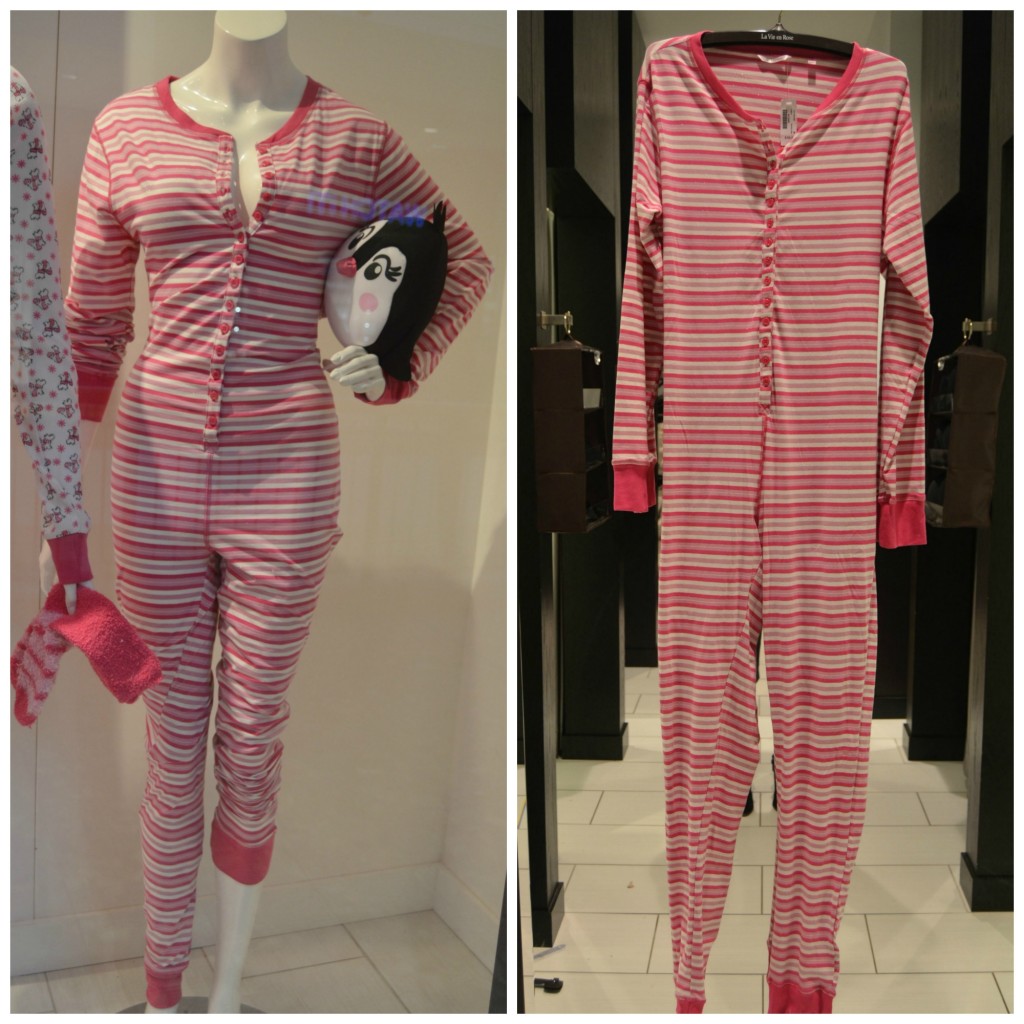 Every girl wants that fun party or date skirt and how perfect would this metallic, sequin skirt be from Smart Set? Keep it dressy and classic with a blouse or pair it with a chunky sweater for a more laidback look. Either way, any girl would be lucky enough to get this under the tree this holiday season and since it's from Smart Set, you know it's at a price we can all afford at only $49.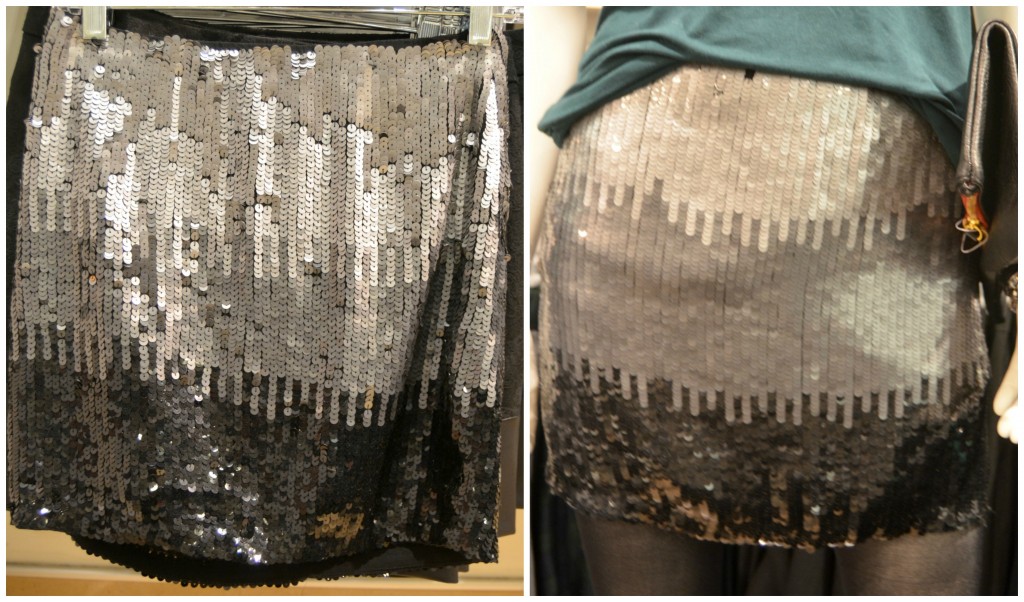 For my last gift and for when money is no object, I wanted to share with you this stunning, most beautiful Swarovski Crystalline Treasure Box that features a fully faceted clear crystal lid and added sparkle with the clear crystal chatons and glimmering tassel accent in clear crystal beads. This has to be the most elegant way to cherish those precious little treasures we all have. It retails for $490.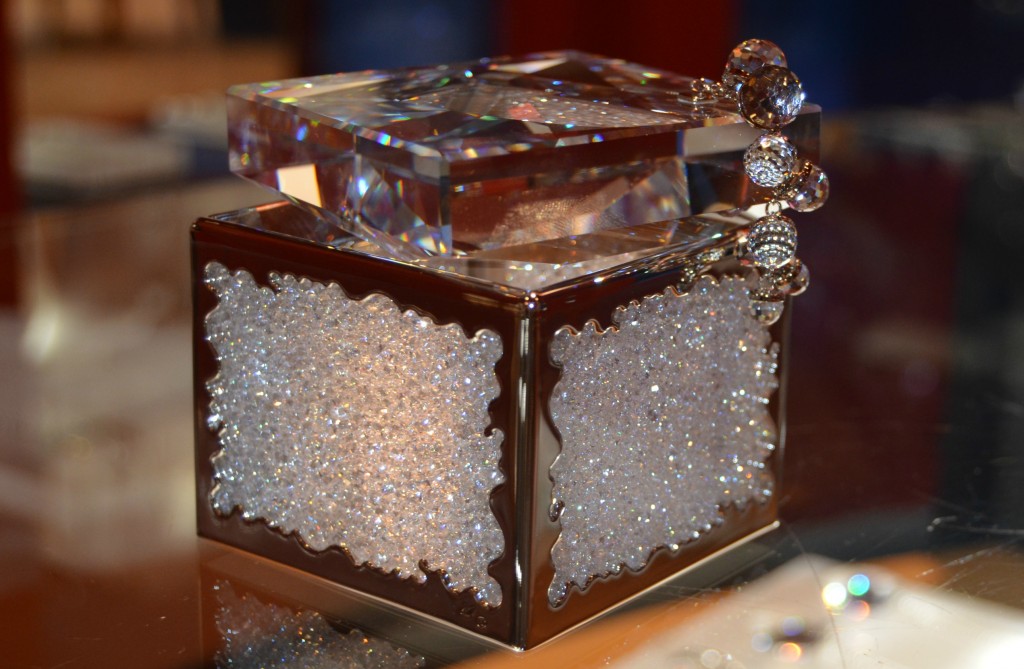 We've spent countless hours in the mall shopping and the last thing we want to do is head home to wrap presents, plus if you're anything like me, you're not very good at it. Luckily for us, Masonville Place has partnered up with the Children's Health Foundation to provide gift wrapping services to all its holiday shoppers for the entire month of December. All the funds raised will help the Children's Family support the healthcare of children by providing specialized paediatric care, programs, equipment, community outreach, rehabilitation services and therapies, and enable ground breaking research. You can get all your small gifts wrapped for $3 each, medium gifts for $6, large gifts for $8 and x-large gifts for $10. You can also pick up gift boxes for only $2 a piece. Take the stress out of wrapping this season and support an amazing cause while you're at it.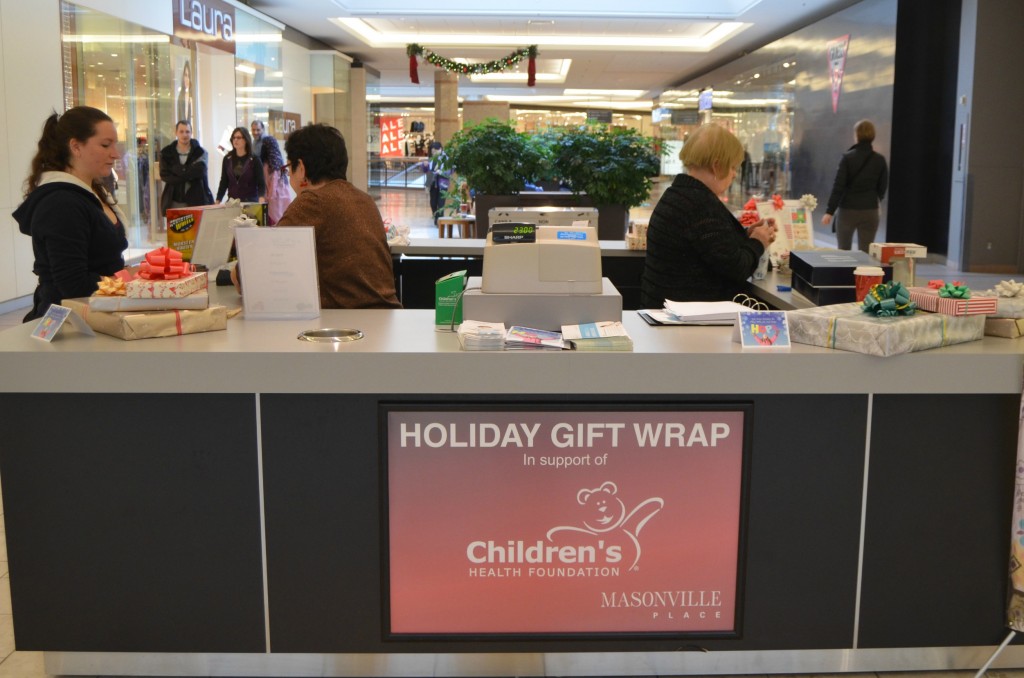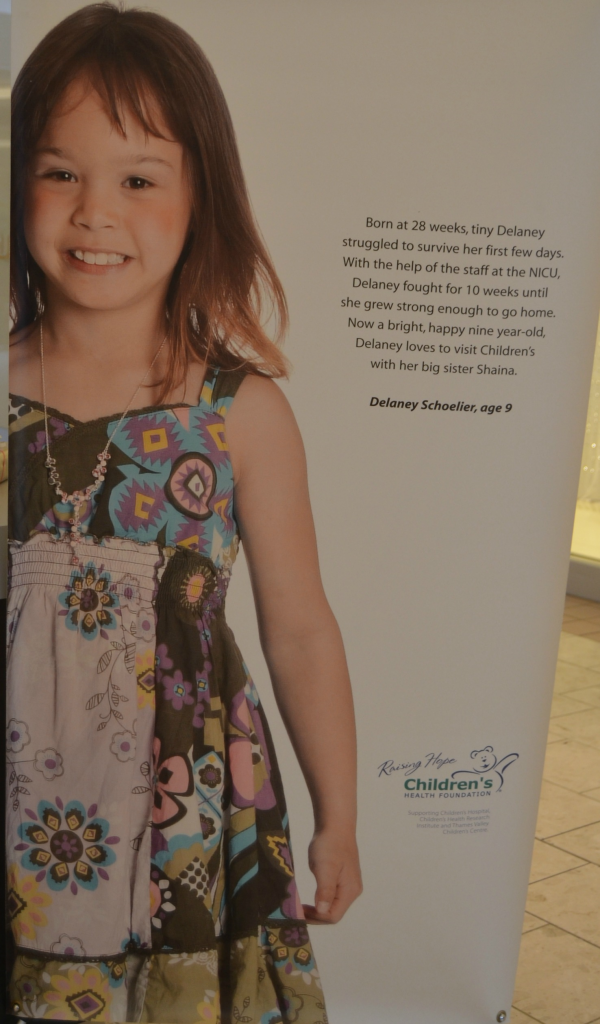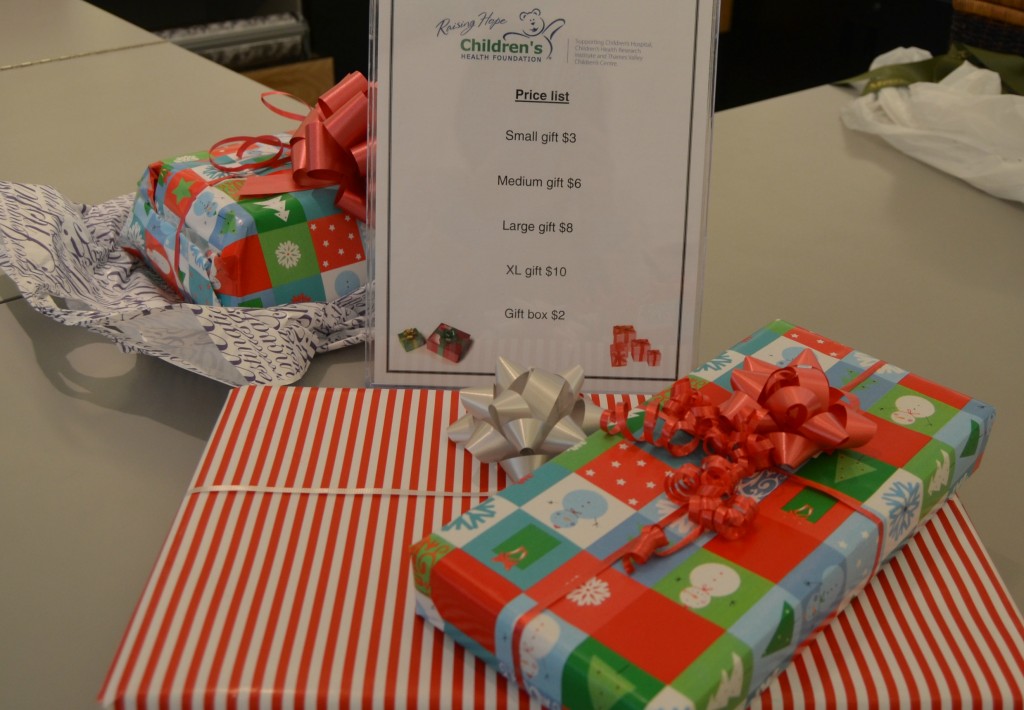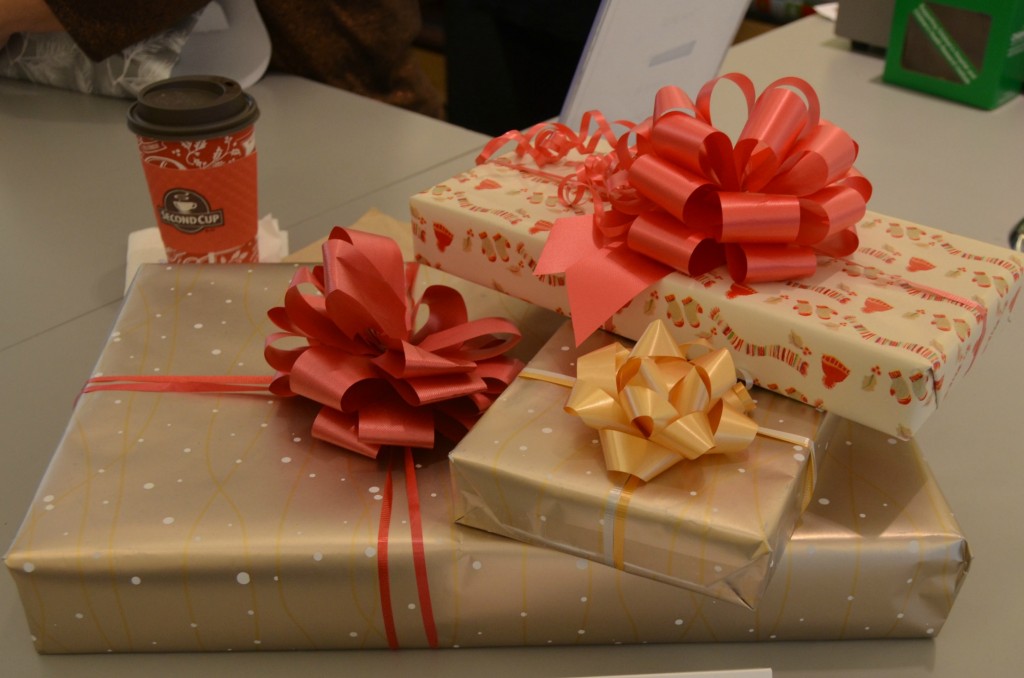 I hope you enjoyed these gift ideas and you got inspired! I have 3 more gift giving posts coming to you this week from Masonville Place, stay tuned tomorrow for gift ideas for the men in your life. Stay up to date with all things happening in Masonville Place by liking their Facebook Page.