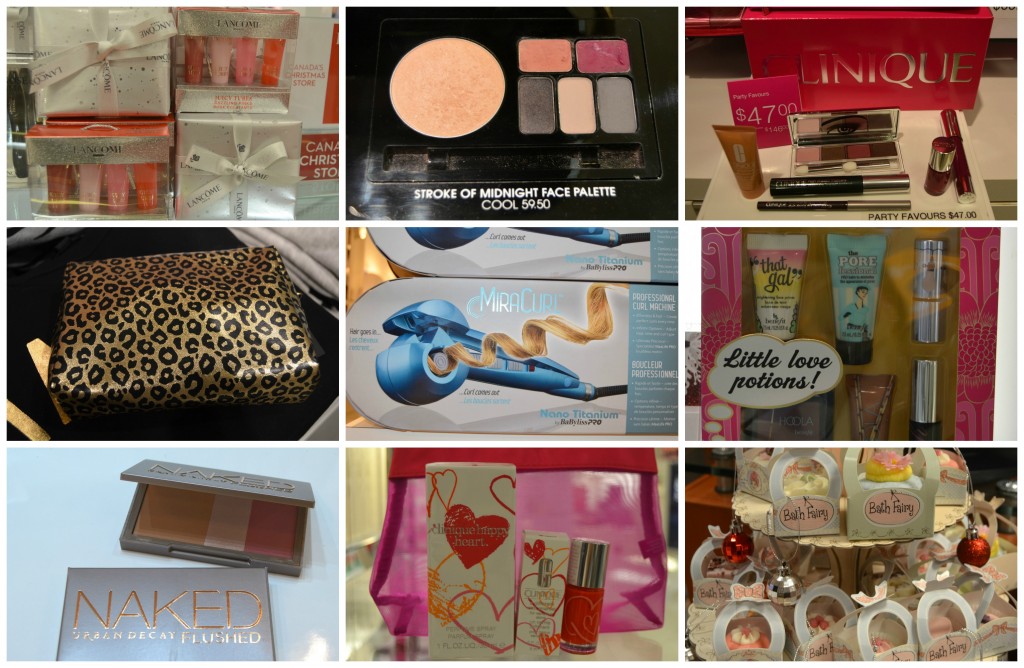 What girl wouldn't want some new cosmetics and beauty tools under the tree this year and with so many amazing, limited edition, gift packs to choose from, it shouldn't be a problem finding that perfect item for the beauty geek in your life in Masonville Place.

I can't tell you how excited I was when Forever 21 opened up in Masonville Place last year, no more having to shop online, no more having to return items cause they didn't fit and no more waiting for my package to arrive in the mail. I could now spend hours shopping in person for the most current fashions at amazing value. The store is 2 levels, is exciting and inviting, features creative and on trend clothing, accessories to make any outfit come together and a men's section to keep your man busy while you shop. The store is constantly changing, with new and exciting items arriving daily.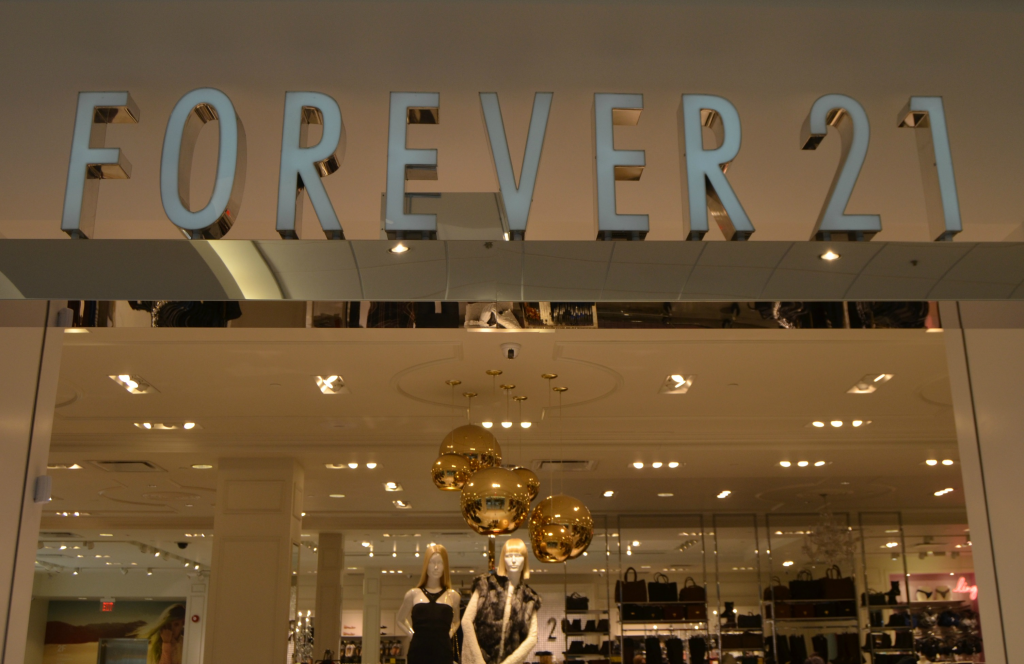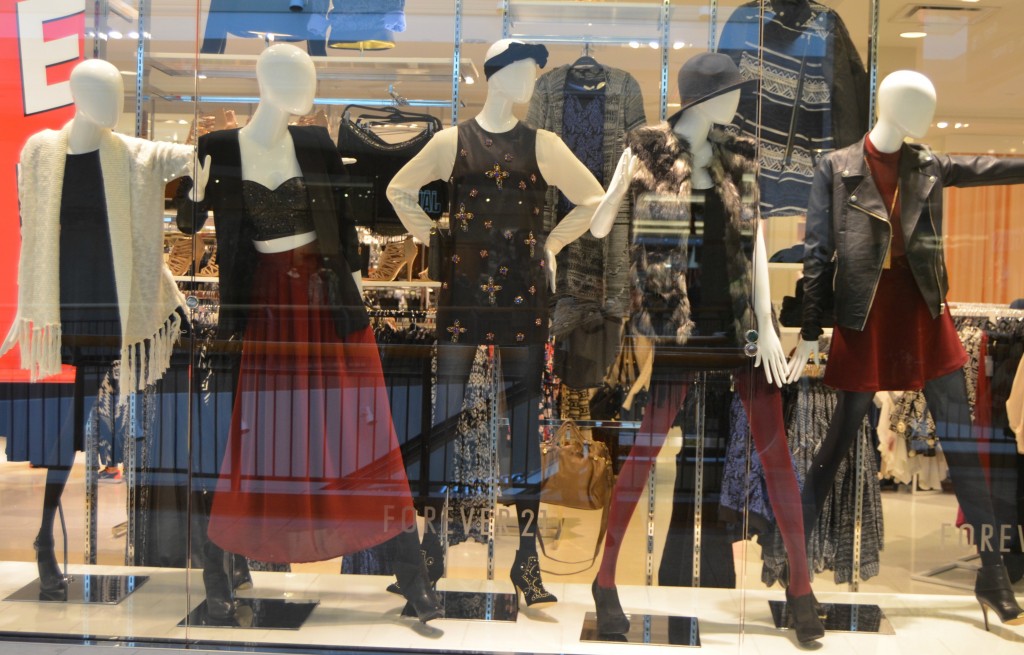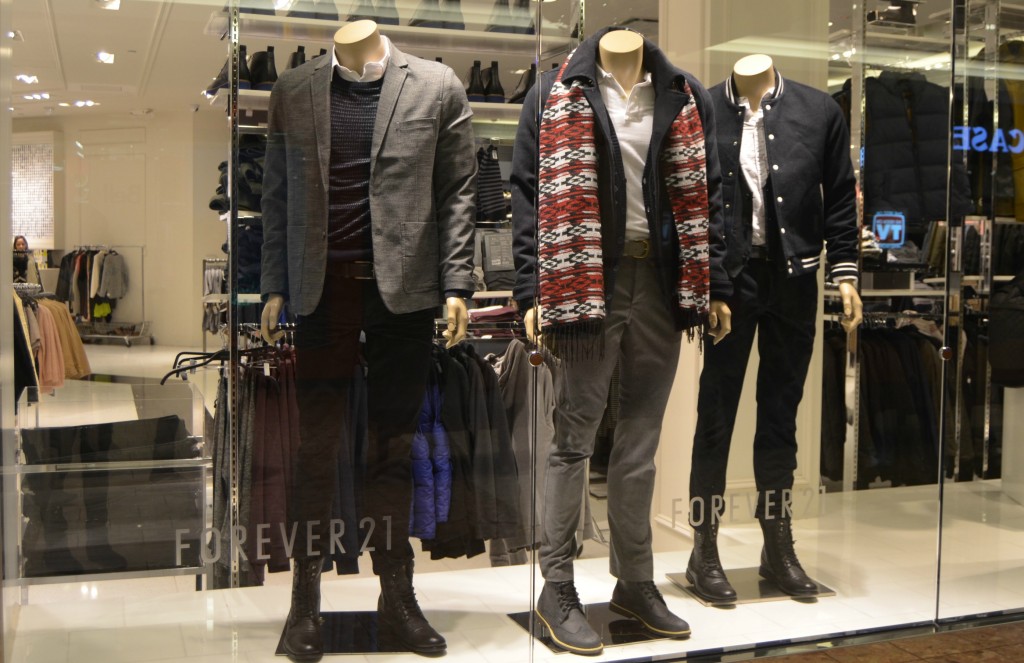 We put our makeup bags through the ringers each and every day, so it's always nice to get a new one. This Forever 21 animal print makeup bag is right on trend and large enough to carry all your essentials, but small enough to fit in your purse. It retails for $7.80.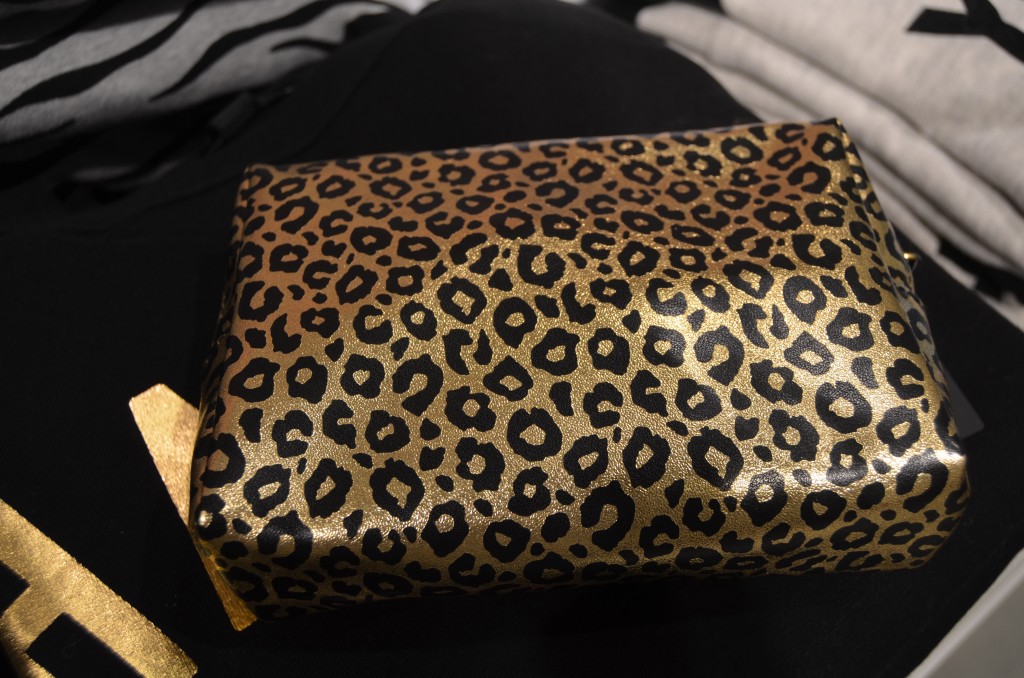 All girls stride to get an all-natural radiant glow to their skin, but buying products individually can add up. This season give the girl on your list the Urban Decay Naked Flush sleek and easy to use compact that features a silky bronzer, a highlighter and a blush to give her that ever so radiant sun-kissed glow to the skin. It retails for $35 at Shoppers Drug Mart.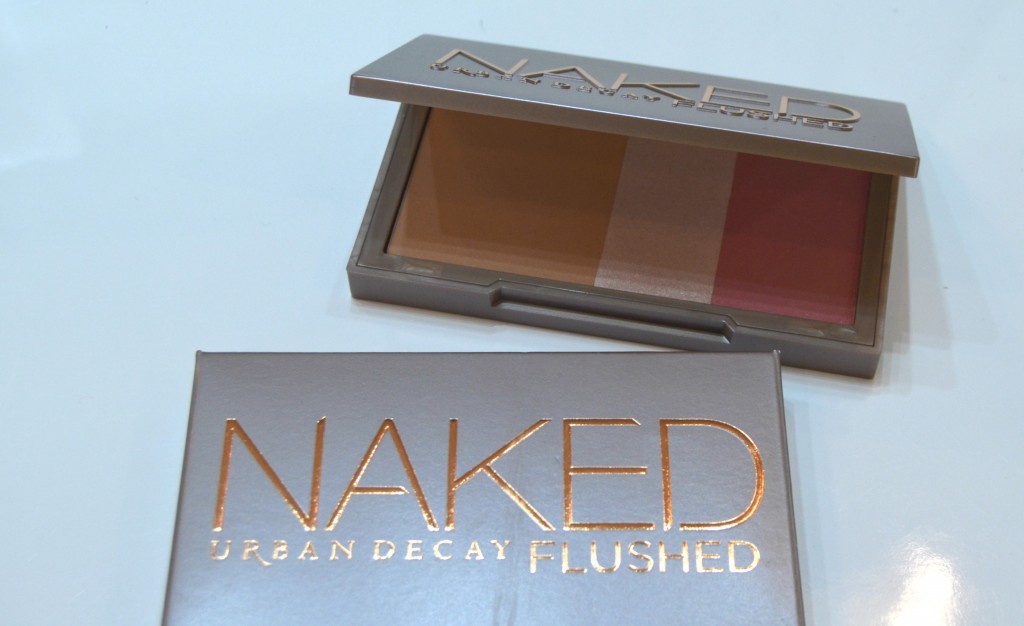 Us girls never have enough lip gloss, so why not treat the female in your life to this Lancome Juicy Tubes Dazzling Pink Set, which features 4 Lancome Juicy Tubes that give the lips an ultra-shiny gloss with a sheer, yet sexy wash of colour. It retails for $46 at The Bay, but could be broken up into several mini gifts.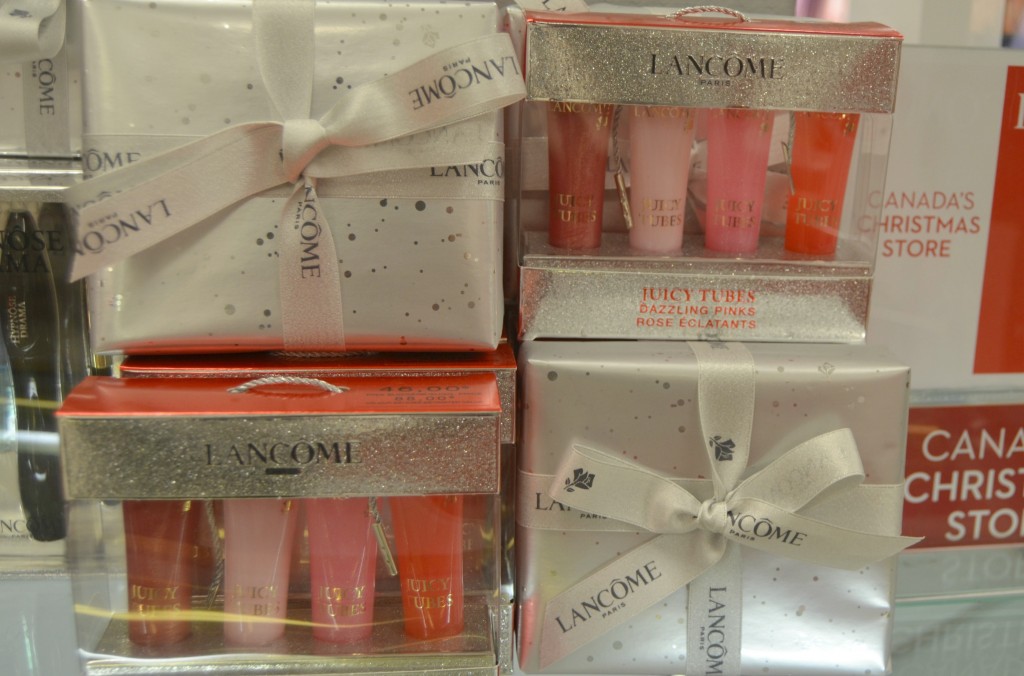 This MACLimited Edition Stroke of Midnight Face Palette comes with three eye shadows in Scene, All Races and Magic Moor, sparkling rosé iridescent powder, two lipsticks in Sublime Pleasure and Romantically Inclined and an eye kohl in Ebony all packaged nicely in a chic graphic white pattern, trimmed with gold piping compact, taking the guess work out of which colours coordinate perfectly together. It retails for $59.50 at MAC.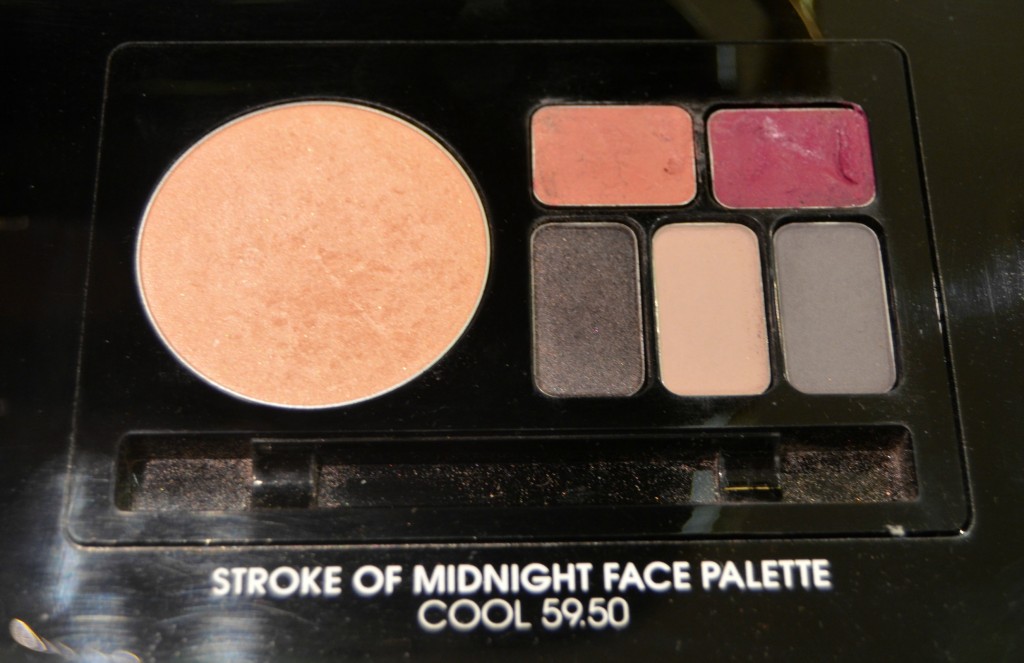 Let's face it, how often do we clean our makeup brushes, probably not often enough, which is why you can never have enough makeup brushes in your collection. Quo put out a limited edition Makeup Brush Set which features 8 of your everyday brushes all packaged in a beautiful black makeup case for the girl on the go. It retails for $60 at Shoppers Drug Mart.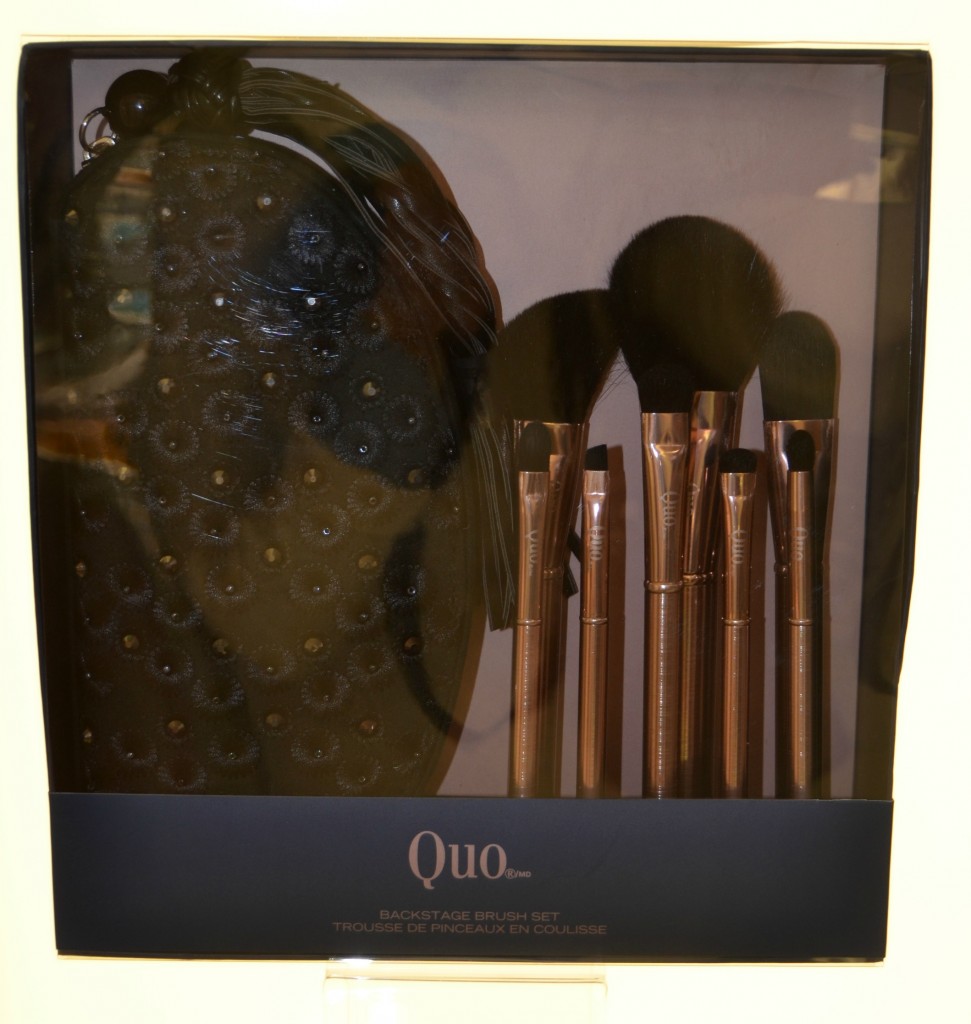 I've already blogged about Clinique Happy Hearts and how it's the gift that gives back this season and I think any girl would be more than happy to receive this as a gift this year. Clinique has partnered with Happy Hearts Funds, an international charity that brings hope to the lives of children affected by natural disasters, which since 2006 has benefited more than 45,000 children and 450,000 community members. Clinique Happy Heart Fragrance comes packaged in the sweetest box and bottle with playful heart artwork done in pink and orange in all different shapes and sizes and has a bright and happy, fruity and floral scent to it that retails for $42. Pair it with Clinique Happy Heart A Different Nail Enamel for Sensitive Skins in Happy that delivers high shine, streak-free application, is quick drying and the thin, flat brush allows for precision when applying the polish to each nail and retails for $14 at The Bay.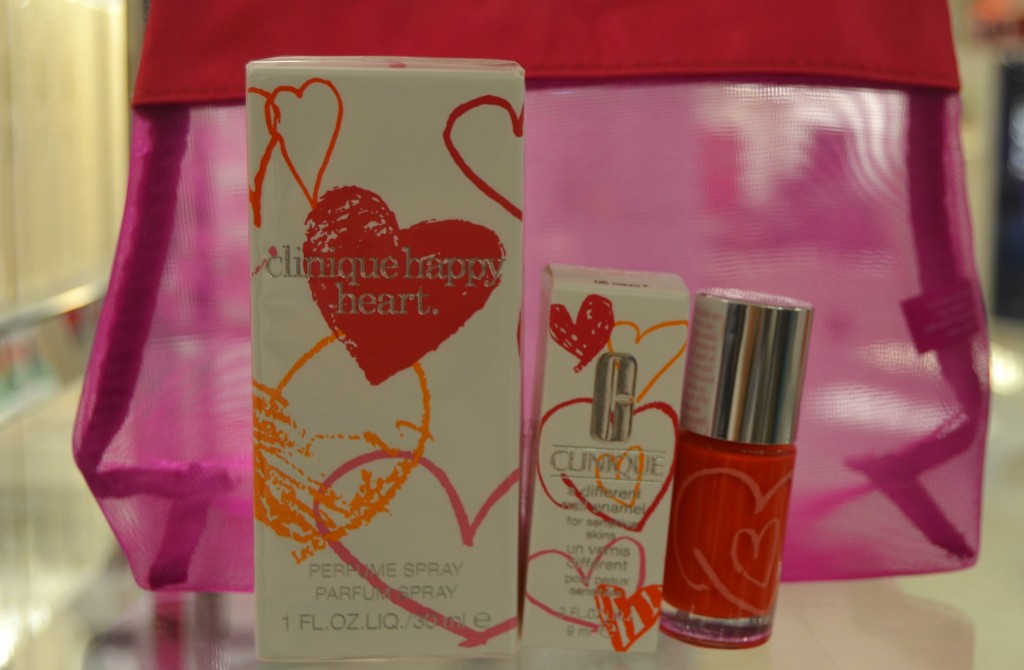 These cute little Caryl Baker Bath Fairies Cupcake Soaps smell and look good enough to eat, but are made for the bath to give a nice scent to the water and to leave your skin silky, smooth, soft and hydrated. These retail for $7 for the small ones and $8.75 for the larger size.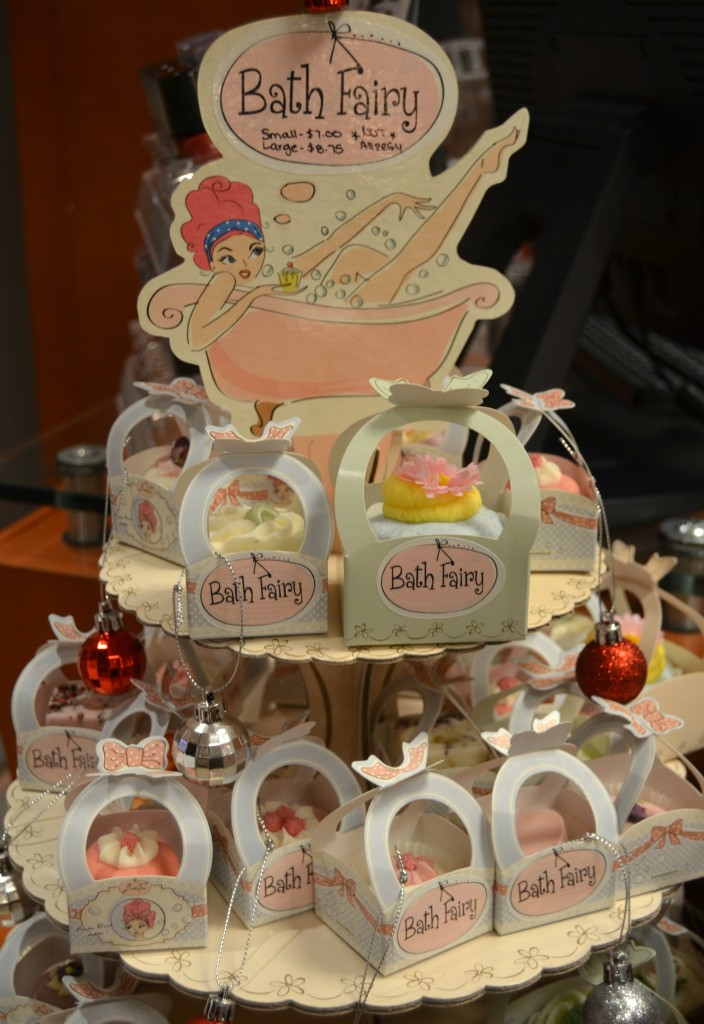 Clinique Party Favours Set comes with four shades of All About Shadow, Quickliner For Eyes Intense in Black Honey, High Impact Mascara, Chubby Stick Intense in Roundest Raspberry, All About Eyes and a Nail Enamel all packaged in a pretty pink and purple bag that retails for $47 at The Bay.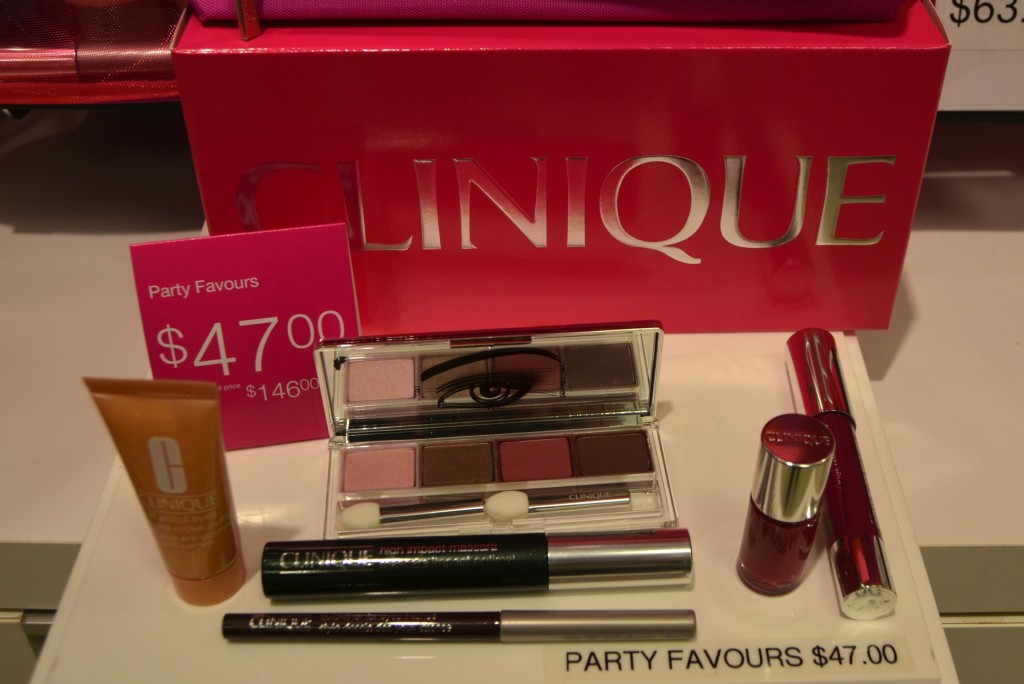 Benefit Little Love Potions features some of Benefit's bestsellers all done in mini bottle and has everything you need to prime, perfect and perk-up your complexion this season. This is a perfect way to test out 10 top sellers before buying the full size product. It retails for $43 at Shoppers Drug Mart, but has a total retail value at over $100. Some of the goodies found inside are mini bottles of the POREfessional, it's potent! Eye cream, high beam, posietint, stay don't stray, watt's up, badgal lash, that gal, hoola and hoola ultra plush.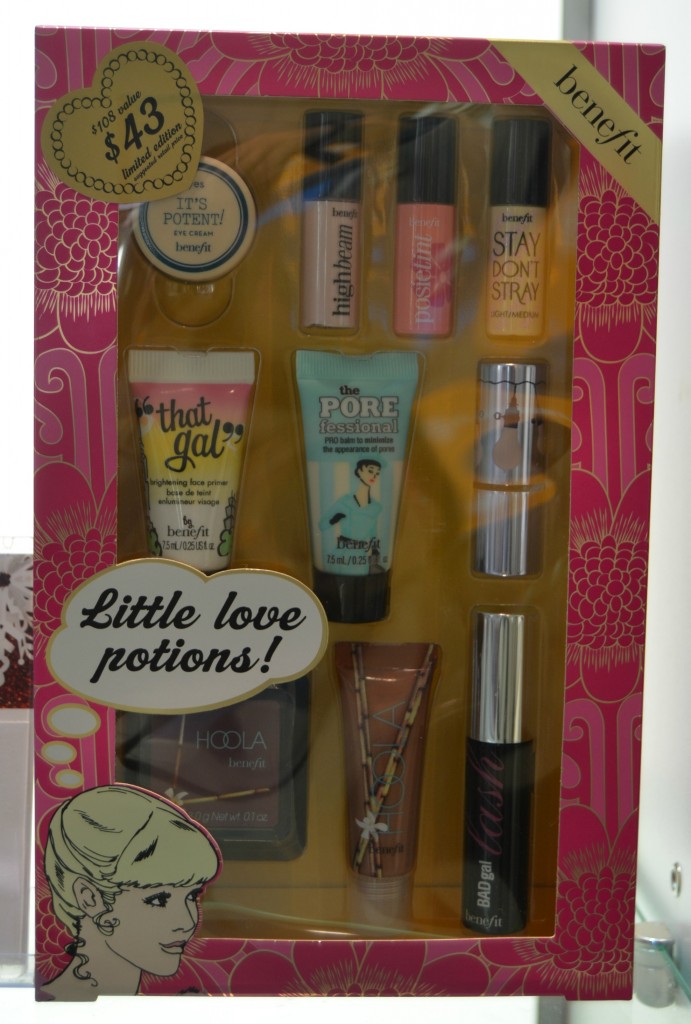 We're all super busy, never enough time in the day, so we don't have hours to spend curling our hair, but thanks to BaByliss Pro MiraCurl, the world's first automatic professional curl machine it will cut our curling time in half. This machine automatically draws hair into the curling chamber, where it is gently holds and heats the hair from every direction in the matter of seconds, creating the perfect curl almost effortlessly. It retails for $199 at Trade Secrets.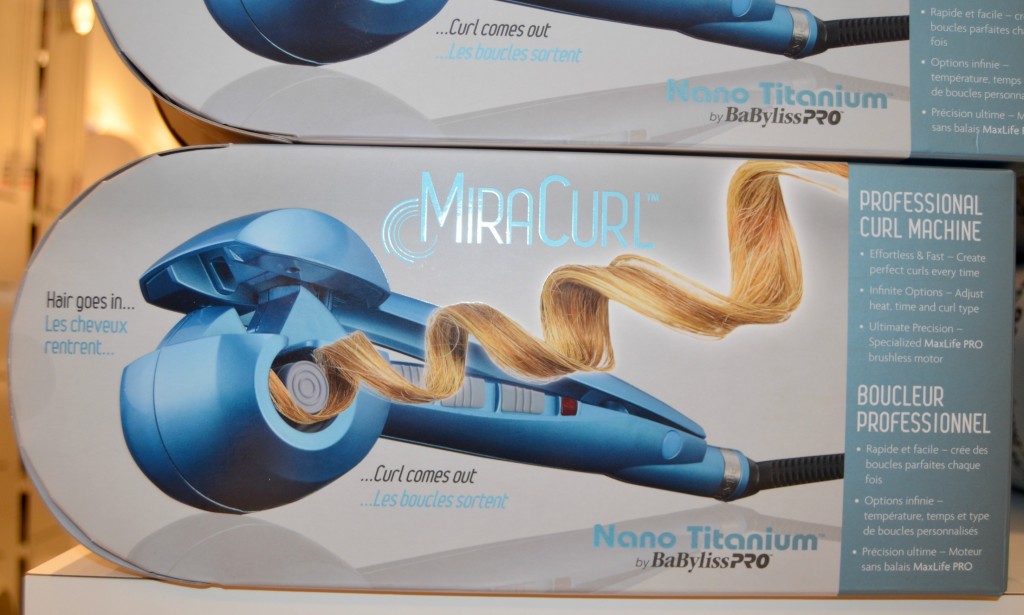 I have one more gift giving post coming to you this week from Masonville Place, stay tuned tomorrow for gift ideas for the tech and gadget lover in your life. Check out past posts for stocking stuffers under $50 (found here), Gift for Her (found here) and Gifts for Him (found here).Stay up to date with all things happening in Masonville Place by liking their Facebook Page.