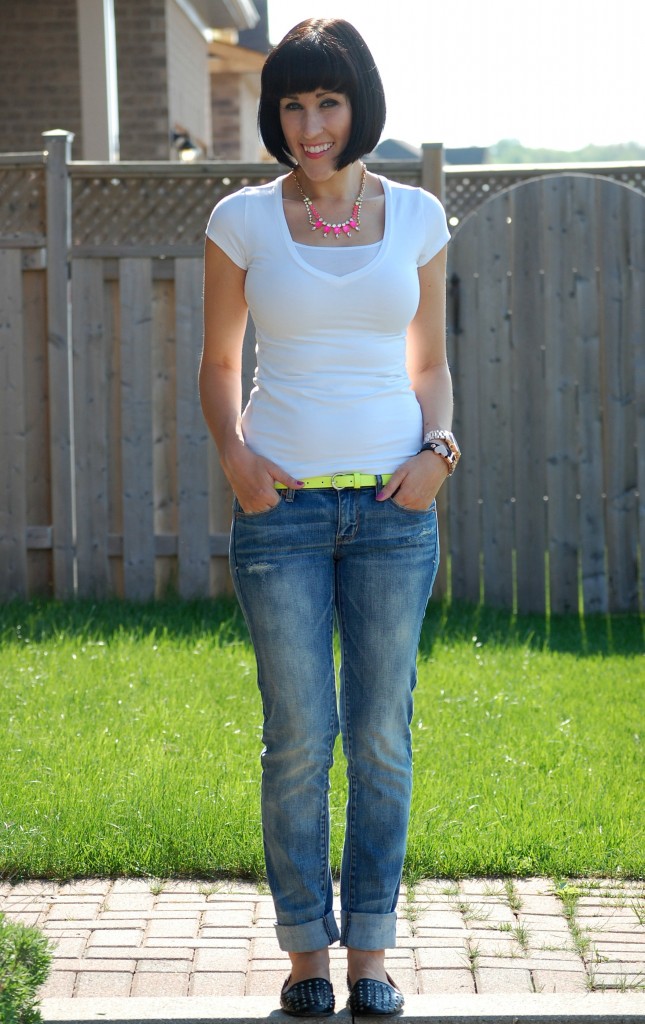 As super chilled Sunday on the patio for a BBQ, then a quick walk with the dogs (they love it outside at this time of year) I swear they would stay outside all day if I left them; just can't handle the barking every time someone walks by- hehe- anyone else have this problem and if so, what do you do about it?
At 5:30 I was off to Smart Set to host a surprise private style session for a lovely Birthday girl. Her amazing boyfriend wanted to do something special for her on her big day, not the normal dinner and a movie, surprise Birthday party of having drinks on the patio with friends; he wanted to go over the top and really show her how much he cares about her. You have to keep in mind this Birthday girl is a shopaholic (like someone I know) so this a Birthday she will never forget. He planned everything, had all her favourite snacks and desserts, a few bottles of bubbly, her favourite playlist jamming in the background and a few of her closest friends and family. He blind folded her in the car on the way to the mall and kept the blind fold on right into Smart Set, when she took off the bling fold he handed her red roses and all her friends and family were there to welcome her. This boy thought of everything, I swear!
Our job was easy; all we had to do was set up. We made a runway where she could strut her stuff, picked out/ styled 5 outfits for her to try on (3 in her comfort zone, one that was totally not her, but very chic and then a little sexy dress that we knew her man was going to love). She worked that runway like it was her job, everything looked amazing on her, she got to socialize, drink and play dress-up for a few hours, all in all the perfect Birthday for a shopaholic if you ask me?
Tee- Smart Set- $16- in stores now
Necklace- Smart Set- $18- in stores now
Belt (set of 2)- $20- in stores now
Watch- Aldo- Gift from hubby
Bracelet- BCBG- Gift from hubby
Jeans- AE- $59- Dec 2012
Stud Shoes- The Bay- $69- Oct 2012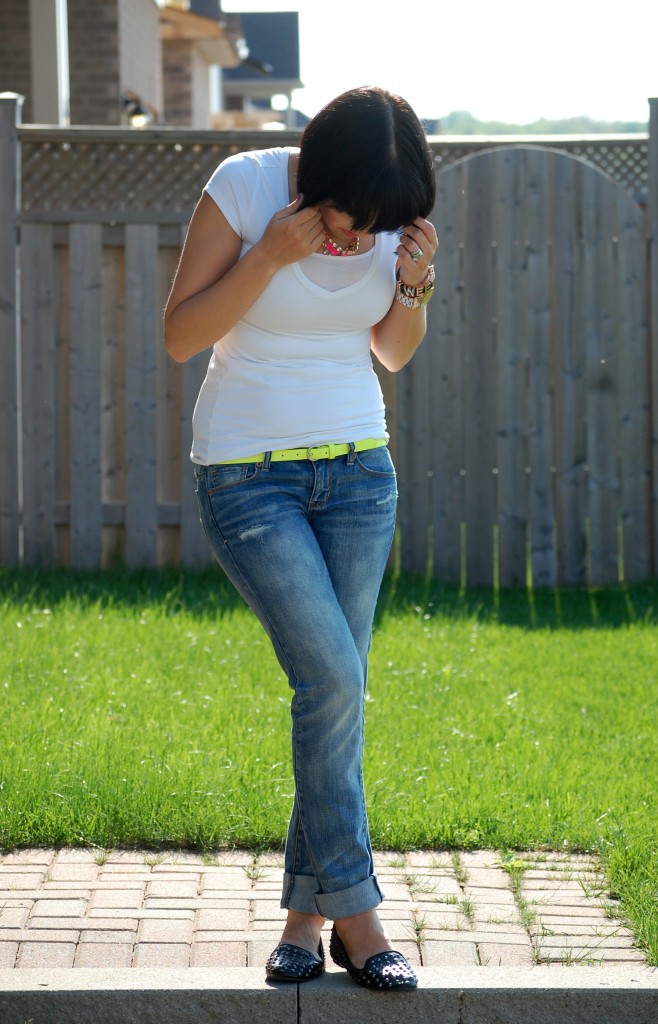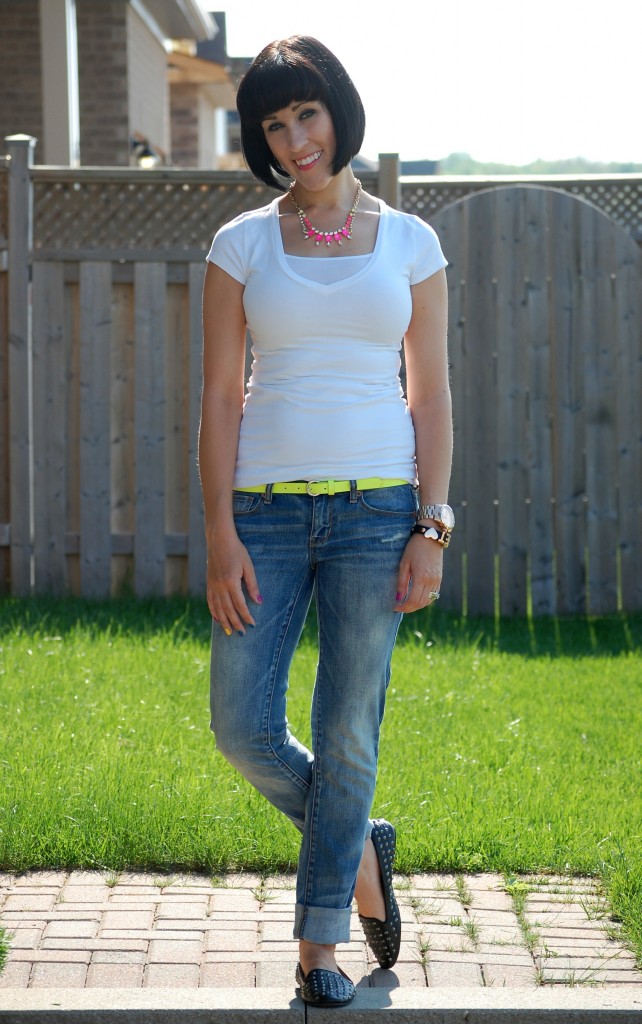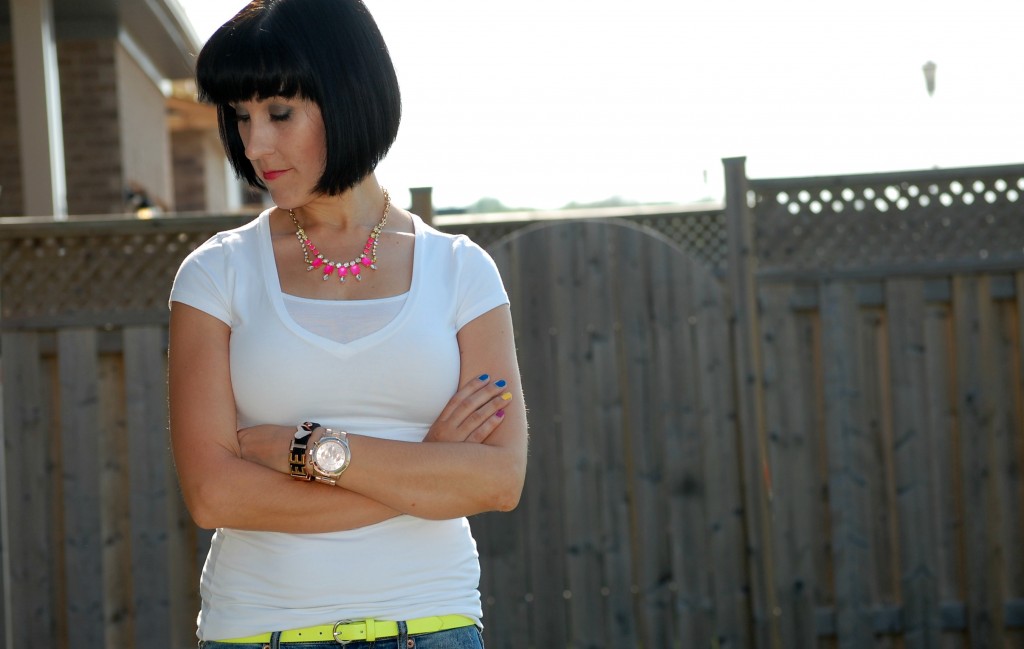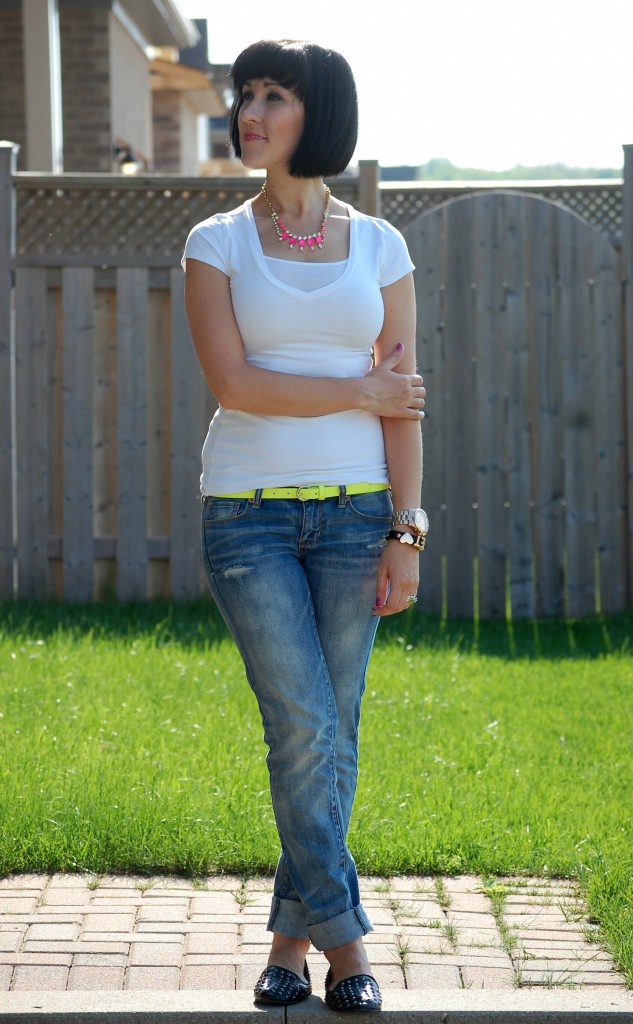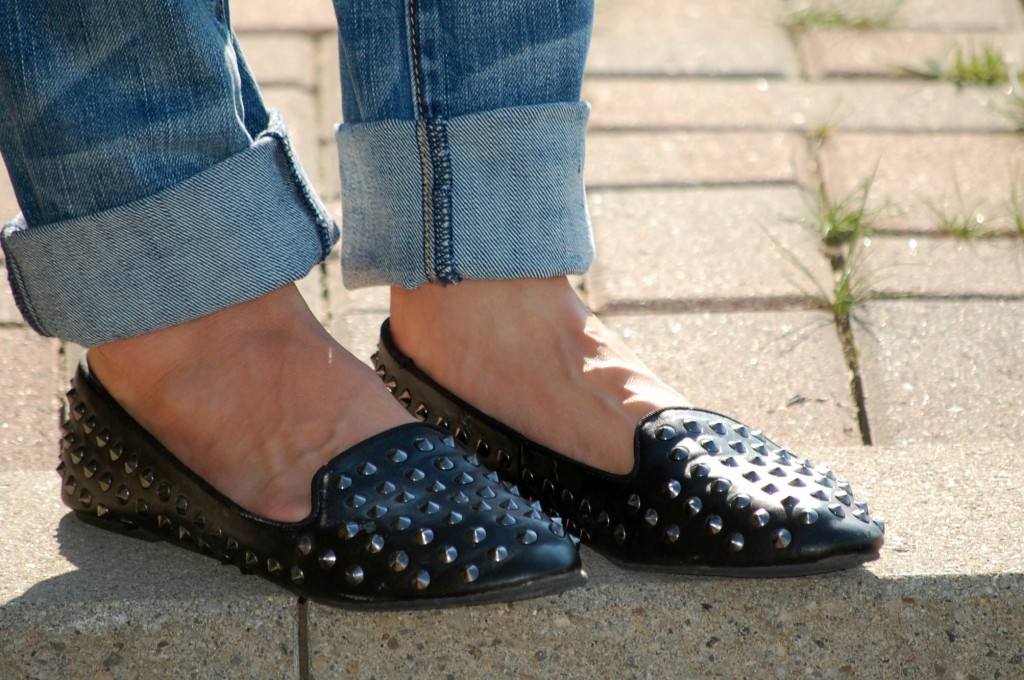 Just a few of the pictures from the style session!